If you are an engaged person but want to have a pet, turtles are the perfect pets. Dogs and cats require more attention and maintenance. But Turtles are low-maintenance pets. Just like other pets, turtles also can serve as great lifelong companions.
If you saw a turtle, you know how cute and cool they are. Their attractive movements are hard to avoid. If you didn't recognize their cuteness, we collected some adorable pics of turtles. This will surely help you to forget everything and put a smile on your face. Keep scrolling down to see some cute turtles.
#1 Baby turtle with an orange tummy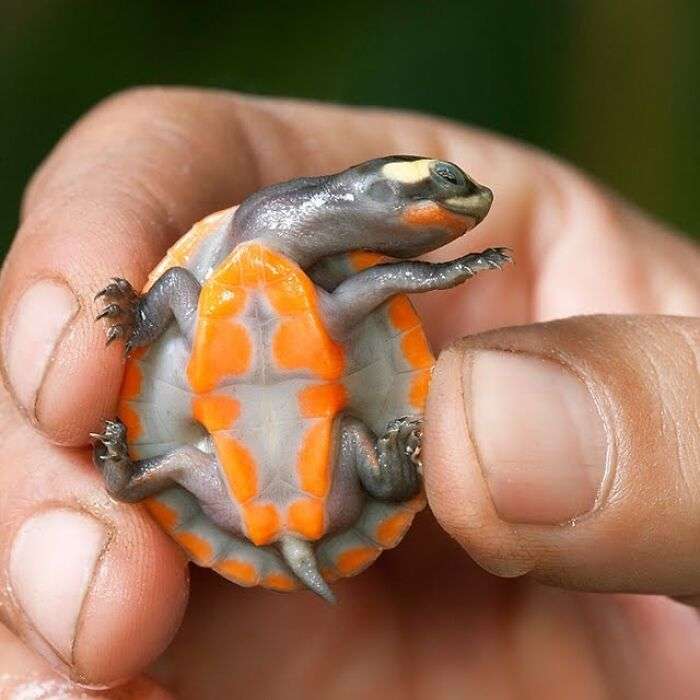 #2 Cute little turtle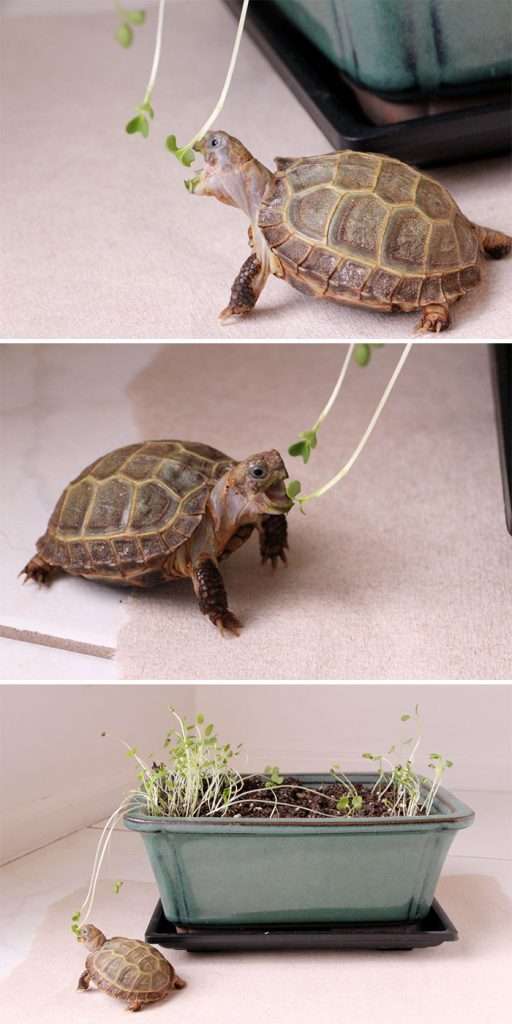 #3 Crocodile Hunter Steve Irwin's 16-Year-Old Son Robert posted this selfie. The tortoise's name is Igloo.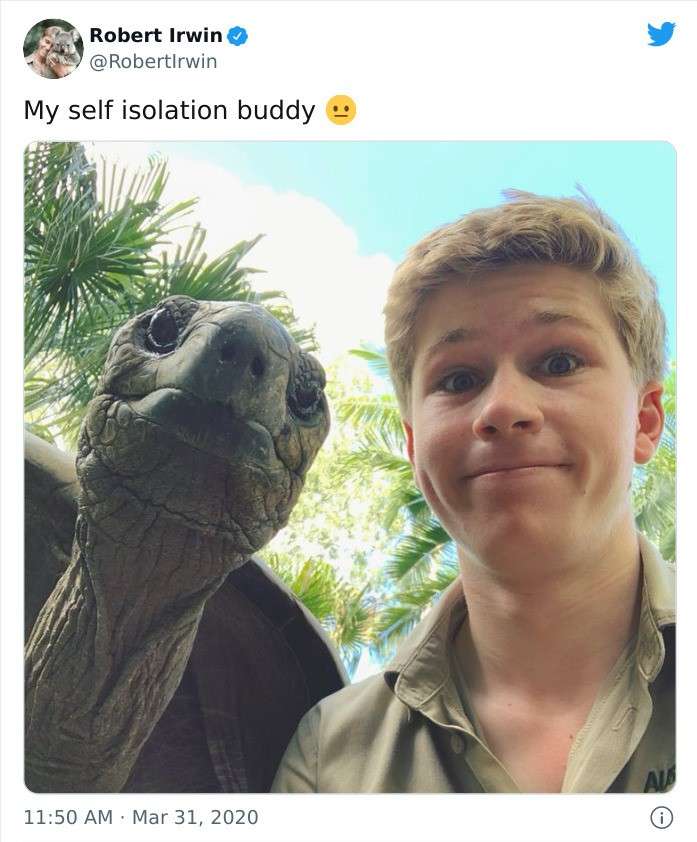 #4 A floating deck for turtles built by my grandfather; they are enjoying it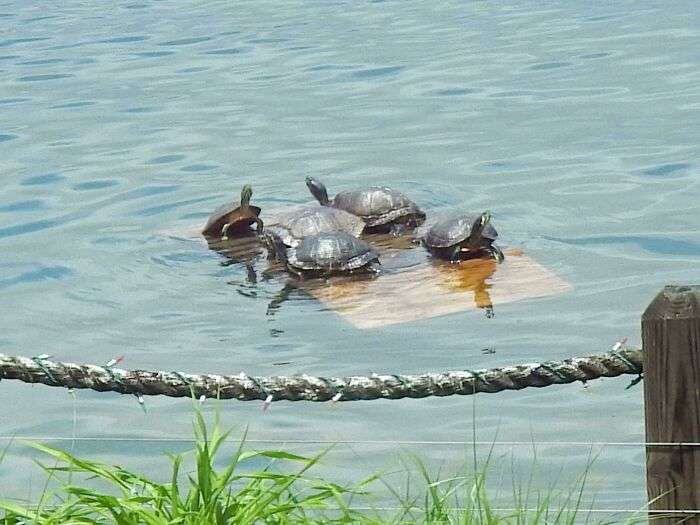 #5 An unusual friendship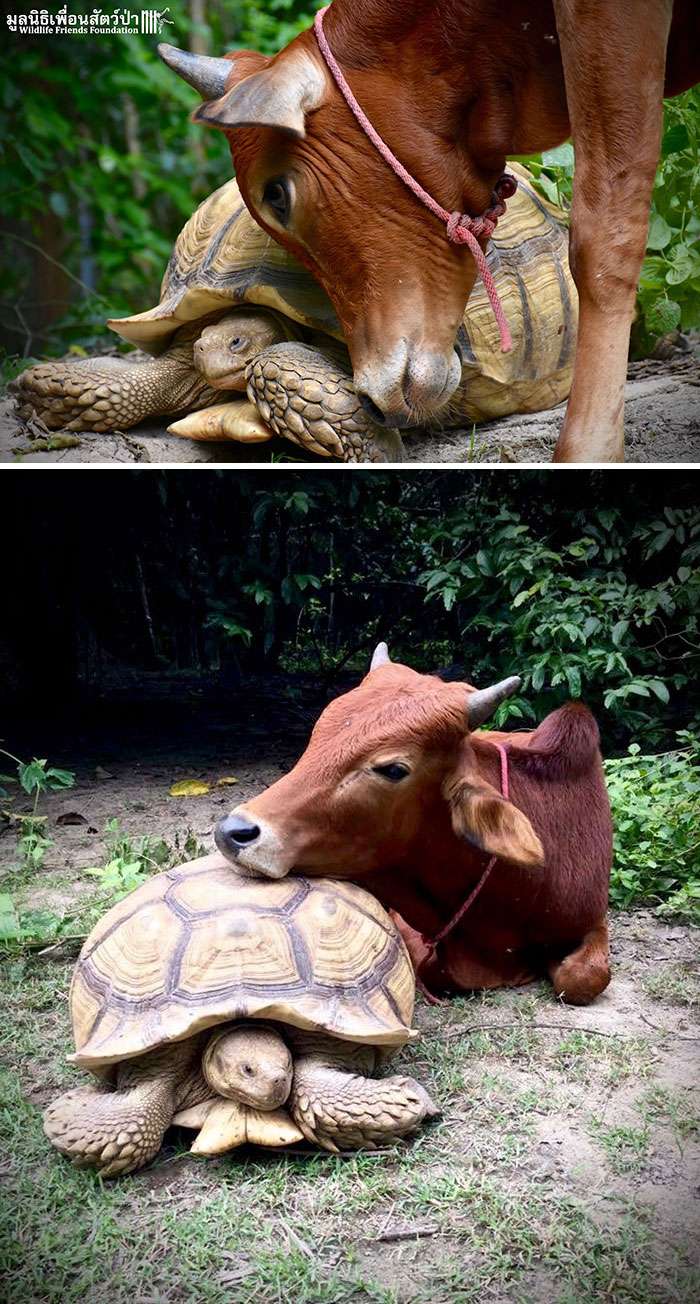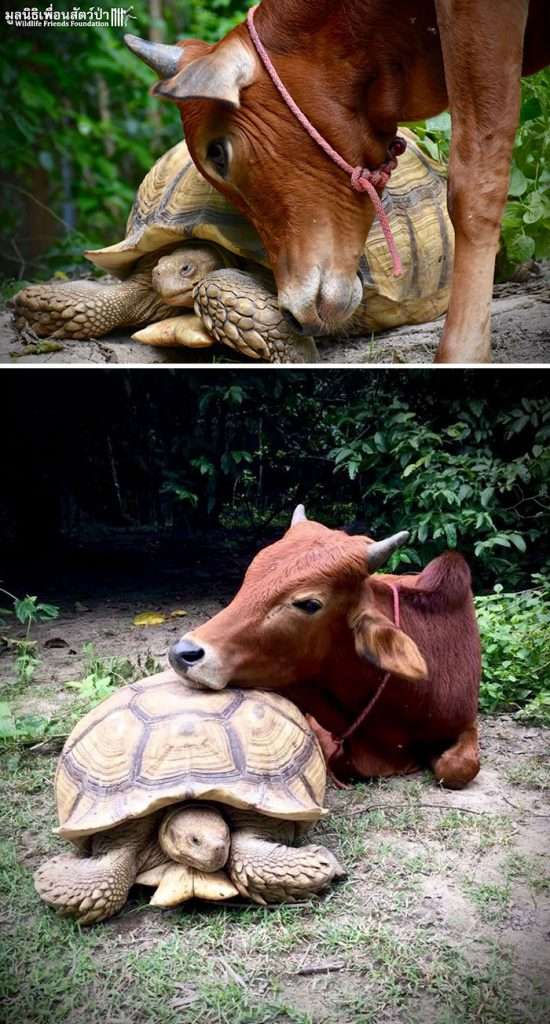 #6 Turtles need protectors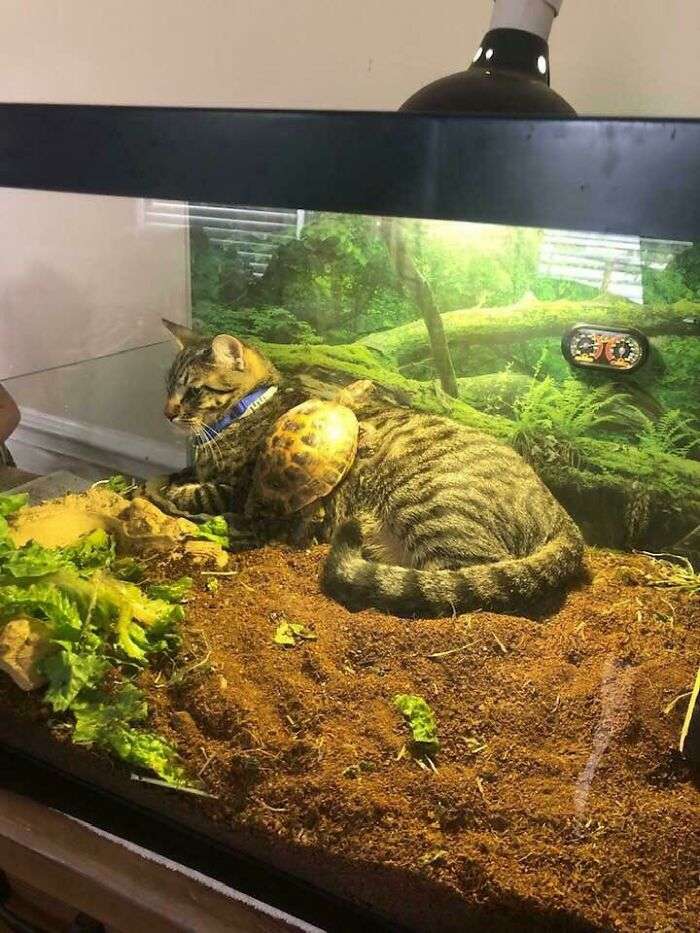 #7 My girlfriend's tortoise had to watch it because she is on vacation.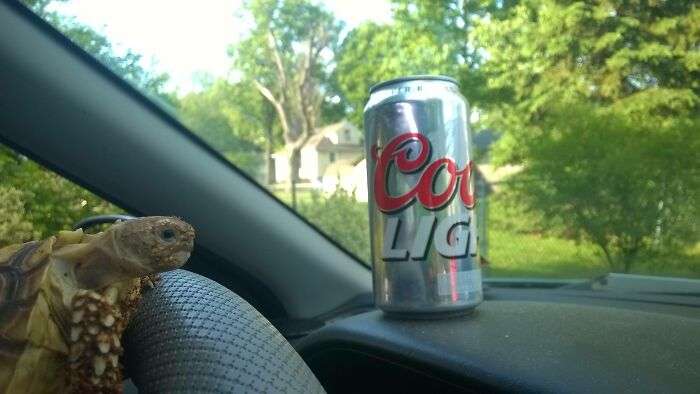 #8 A baby turtle is floating on a slice of bread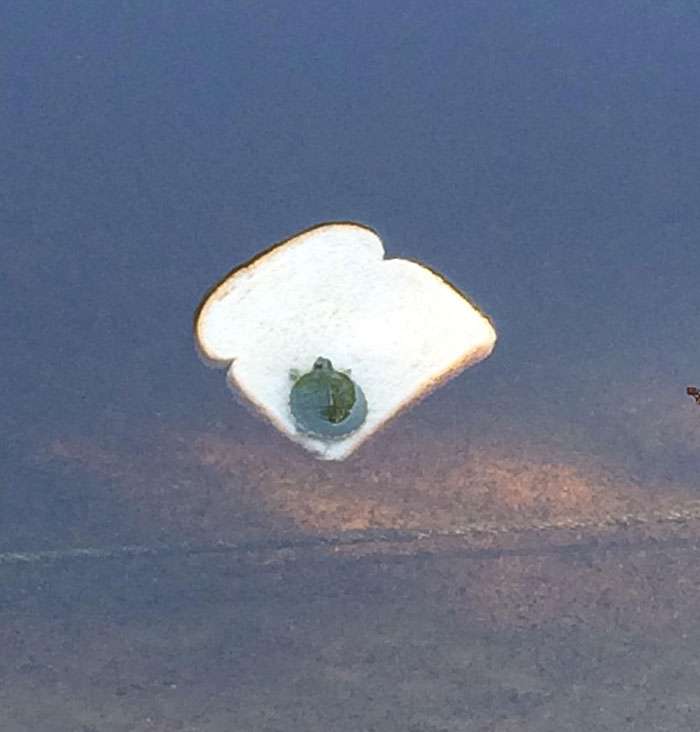 #9 This is Bonnie And Clyde. They are different turtles in the morning.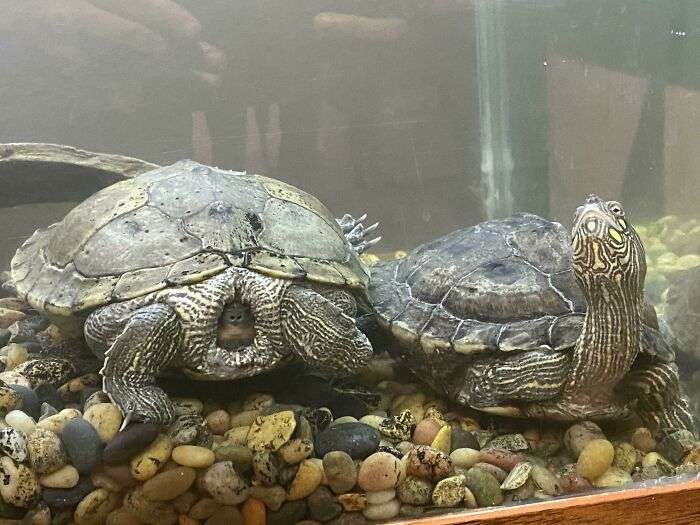 #10 100 years old turtle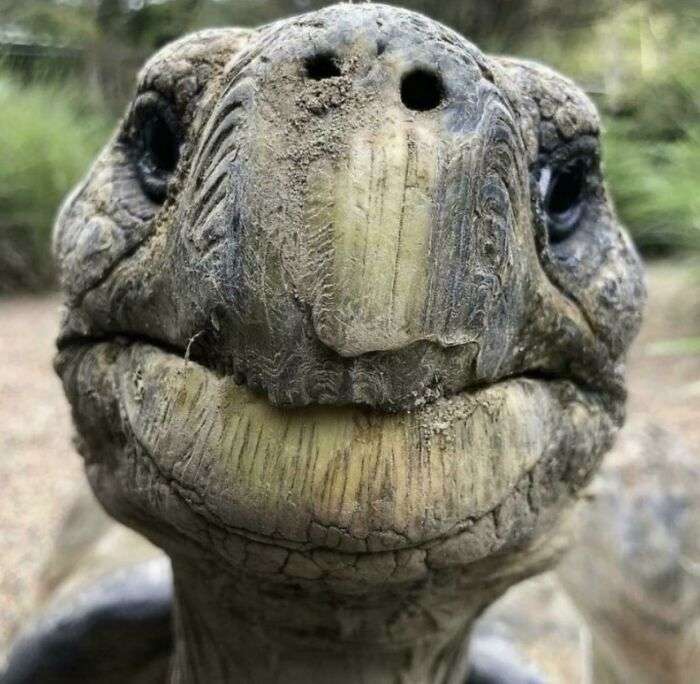 #11 He always spread his legs while eating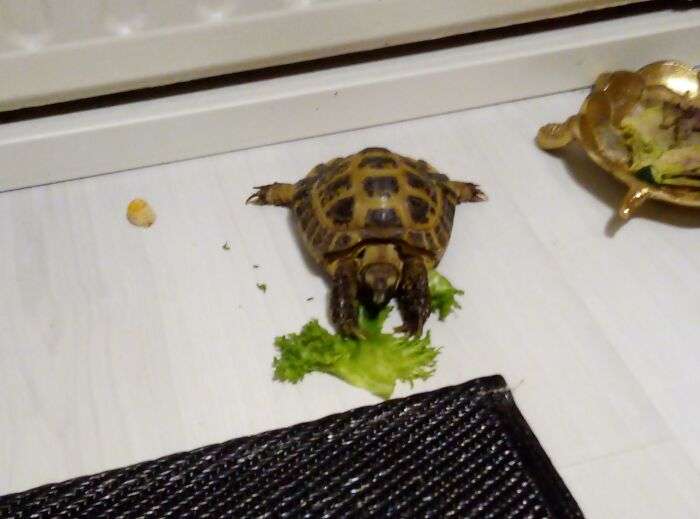 #12 Crazy friends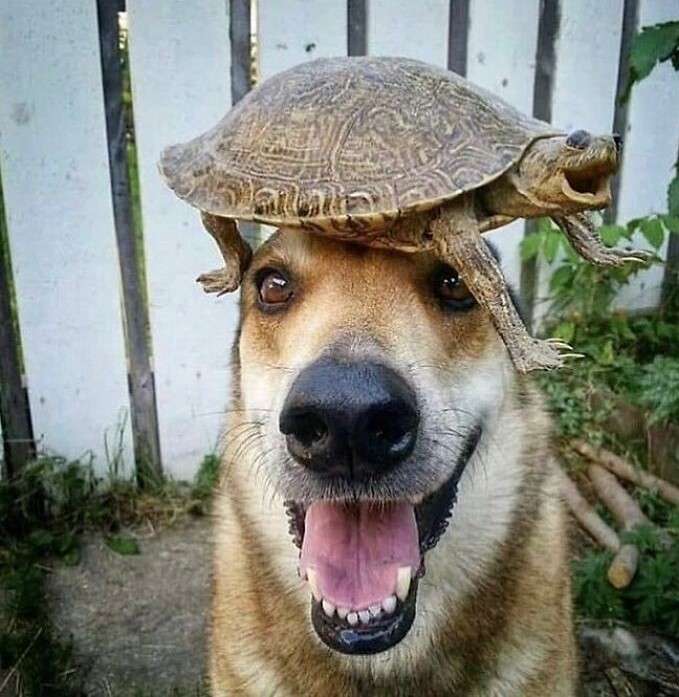 #13 He thinks he is flying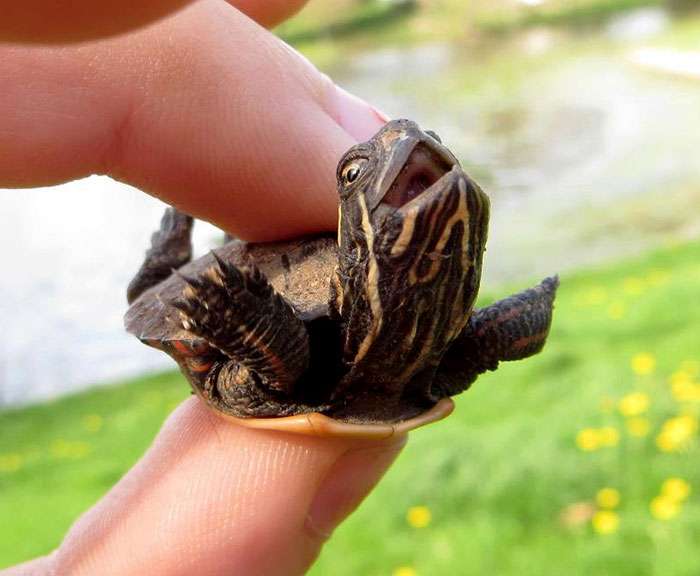 #14 This one looks like a dinosaur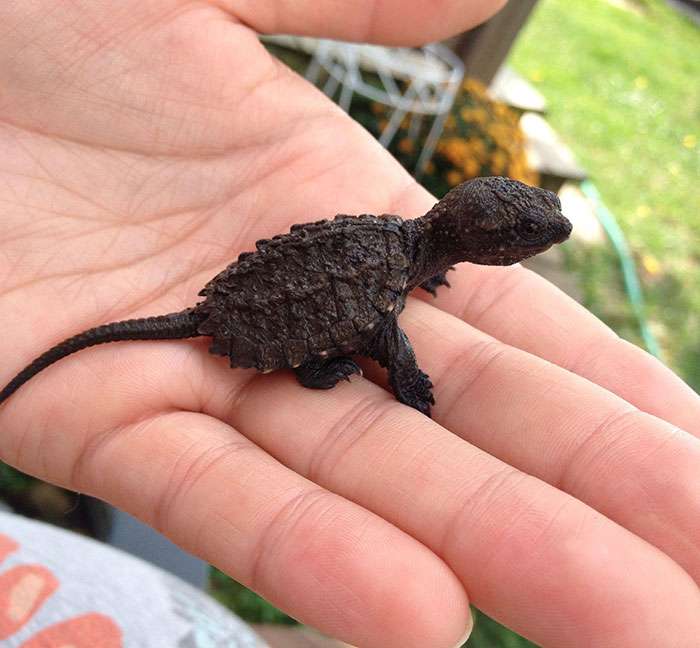 #15 Adorable baby turtle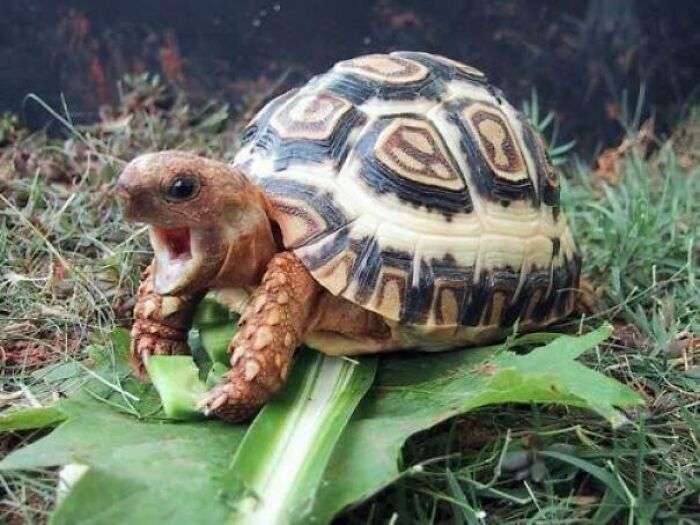 #16 This is an albino turtle, and they are extremely rare. This one is found in India and looks like a piece of cheese.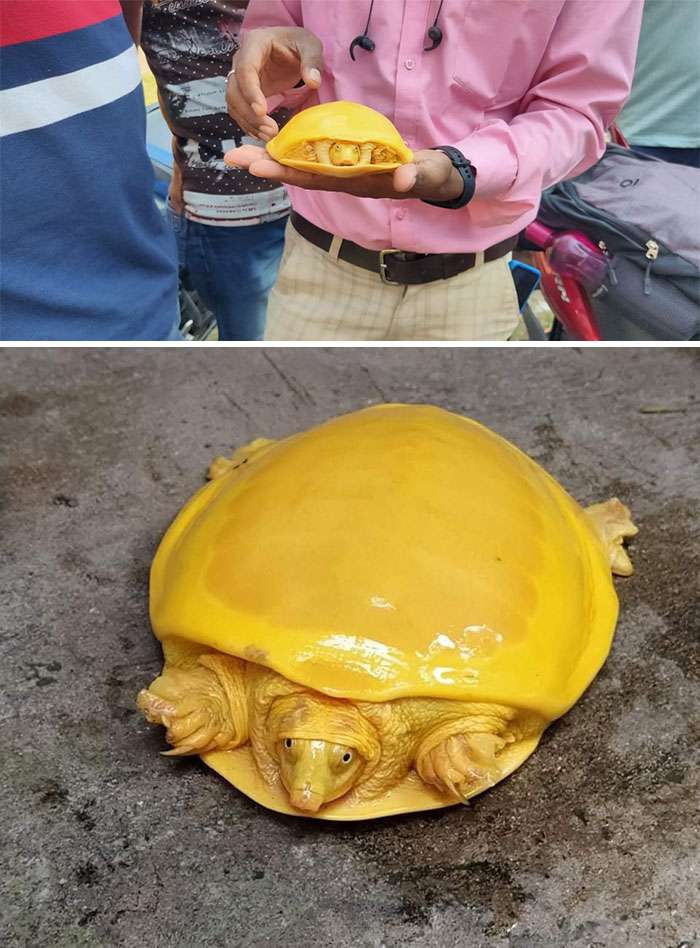 #17 Tank turtle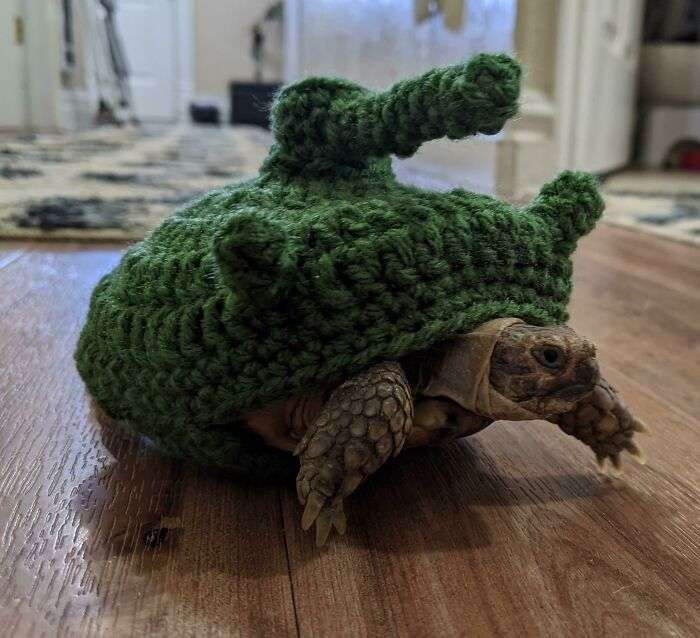 #18 Baby turtle on a dog's head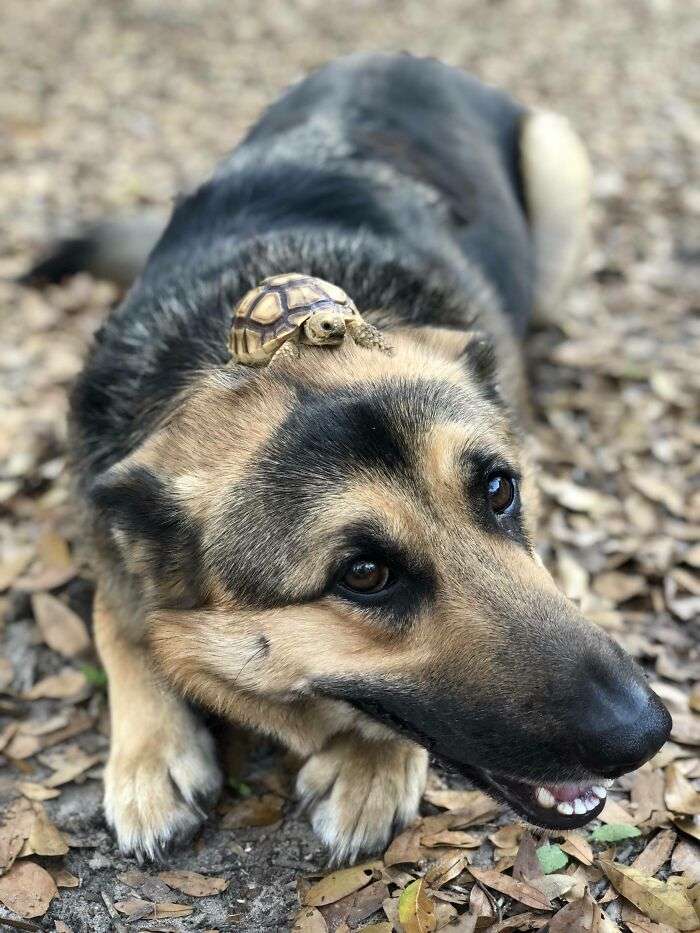 #19 30 years old turtle, dressed as a flower girl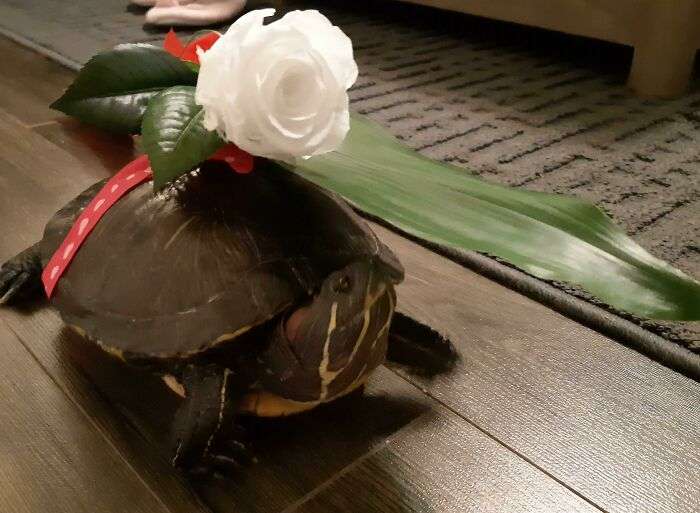 #20 I Had to put these gates because he always wants to go downstairs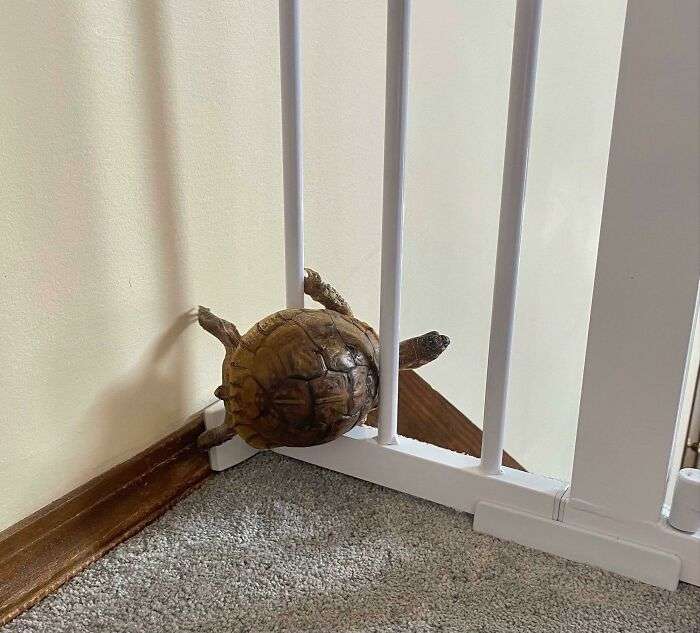 #21 I met a friend on the beach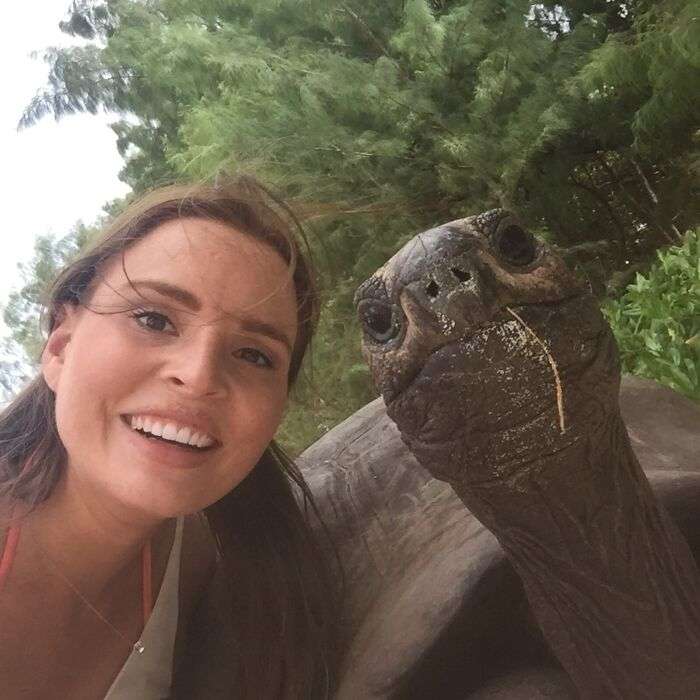 #22 Baby turtle loves to get brushed on his tummy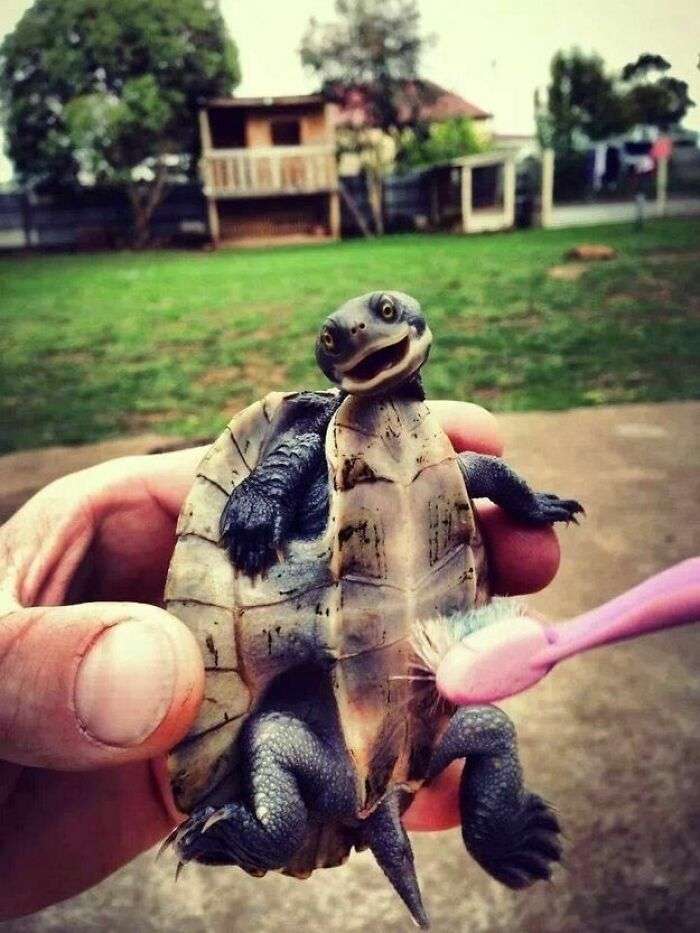 #23 This is so cute, snuggling under a heat lamp on a cold day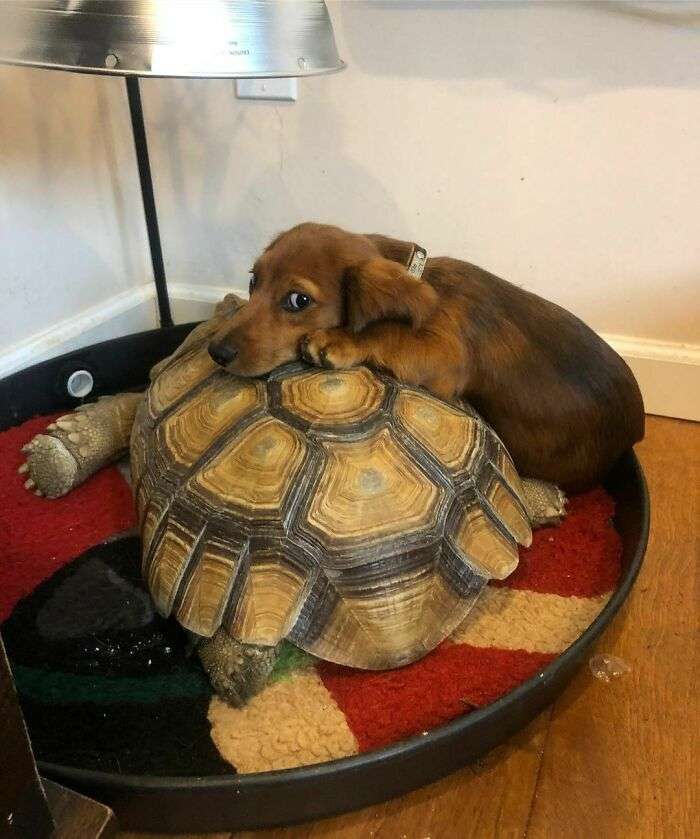 #24 It seems he pooped, got it stuck on his foot, ran in circles trying to get it off, and flipped over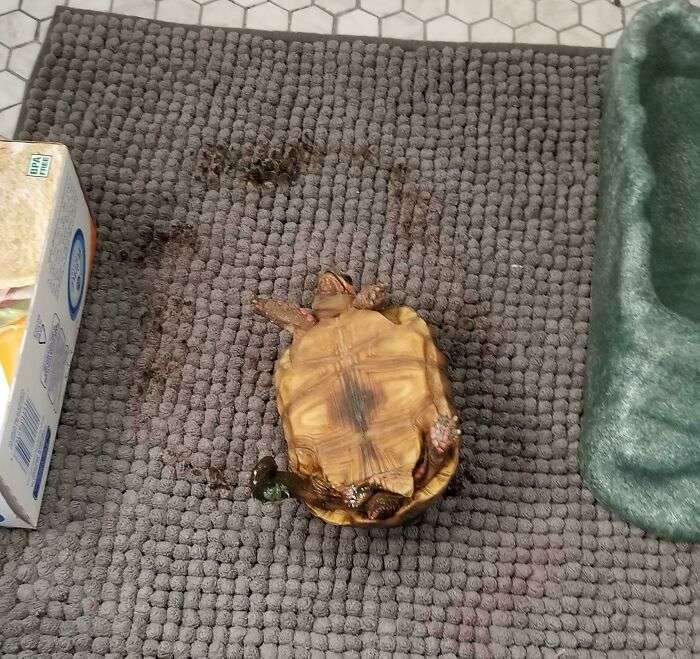 #25 They are also good cuddling partners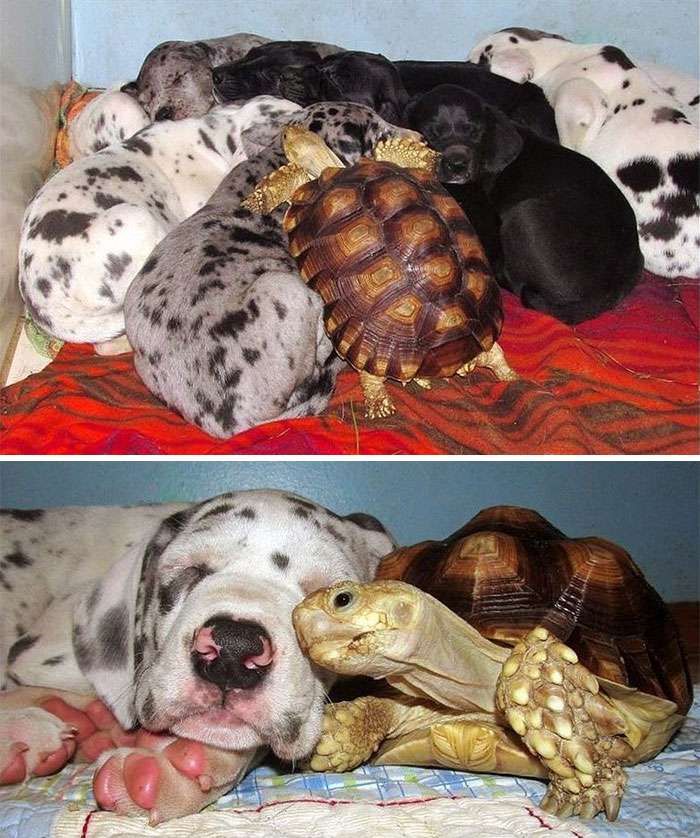 #26 I am hiding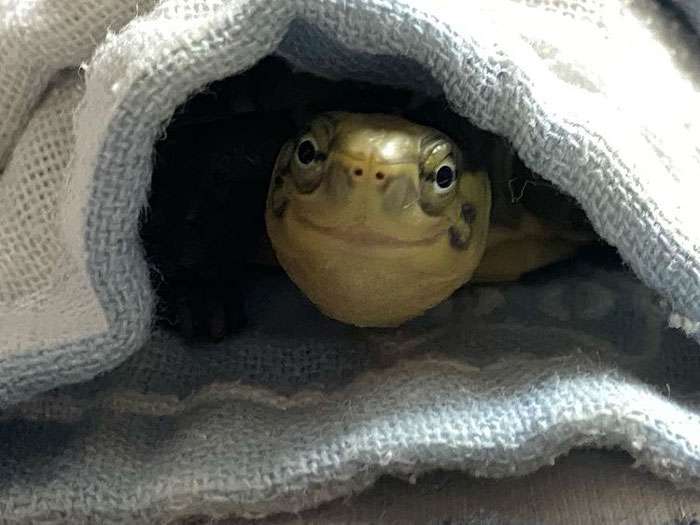 #27 Cuff and link, about 46 years old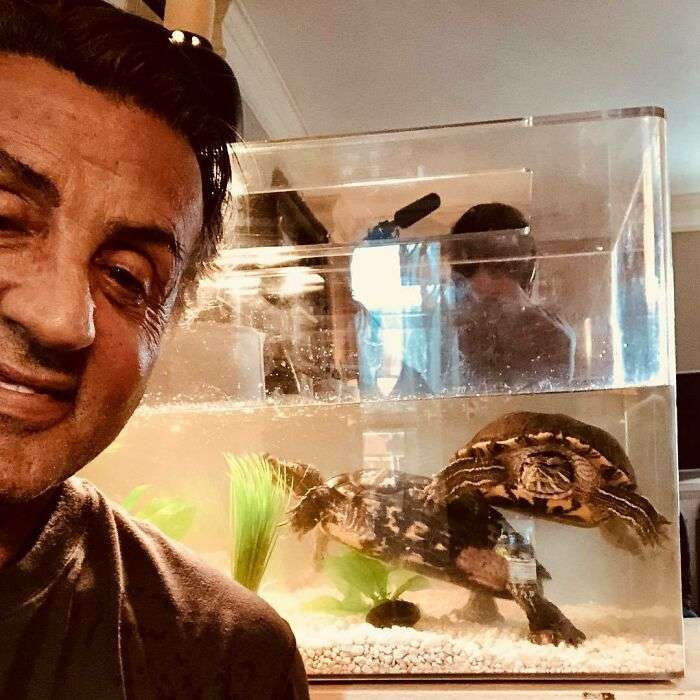 #28 Hey, welcome to the world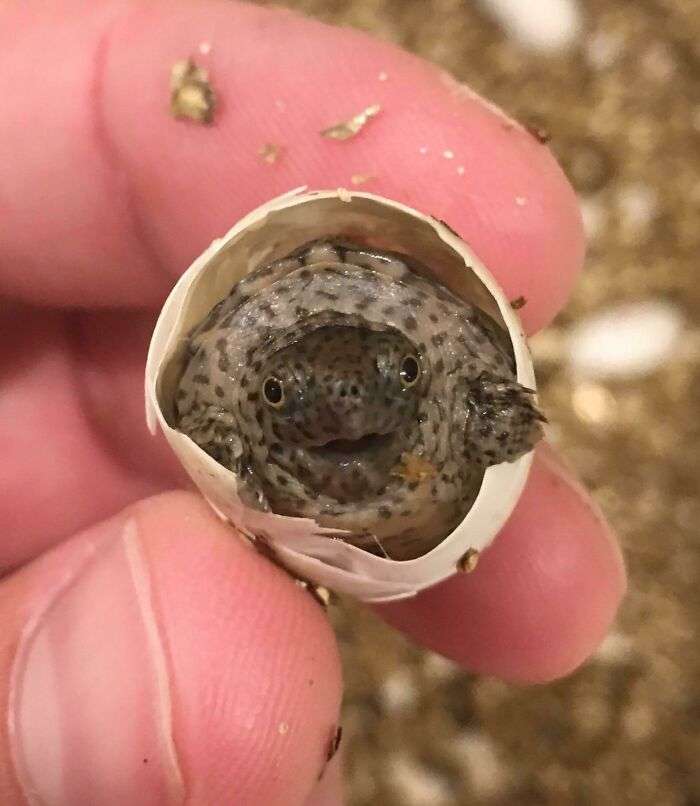 #29 A Fernandina tortoise, extinct since 1906, this one was discovered in an expedition while hiding in the brush of a volcano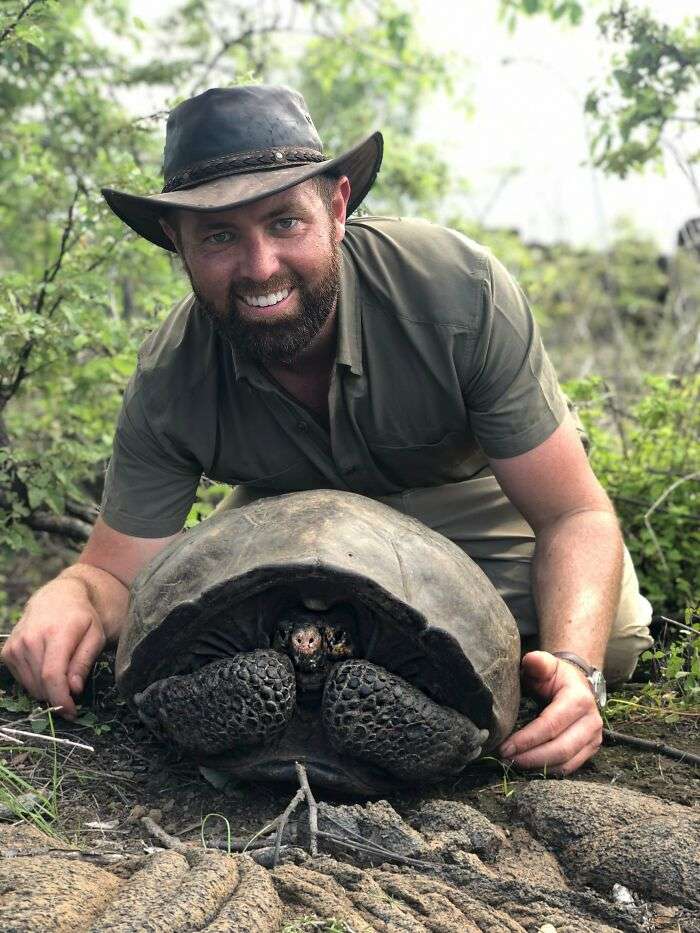 #30 Little turtle enjoying the orange slice