It is sad to say that animal shelters are overfilled with dogs waiting for a family. We don't say that we don't get dogs from kennels, but if you can, try to give a far better life to these poor animals. They also can make your life better.
To aware people more about adoption, this subreddit called the r/BeforeNAfterAdoption shares pictures of shelter dogs before and after being adopted. These photos are heartwarming. Scroll down to check them out.
#1 First picture is from a month ago, and the other one is 2 years after adoption. She's the sweetest creature I've ever met.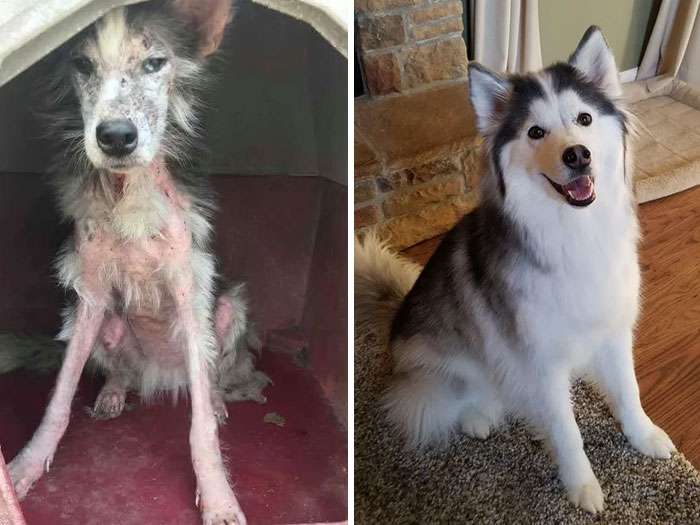 #2 This is Toby, he was found in a ditch, and because of that, he couldn't use his back legs. Thanks to this machine, now he is the king of the road on two wheels.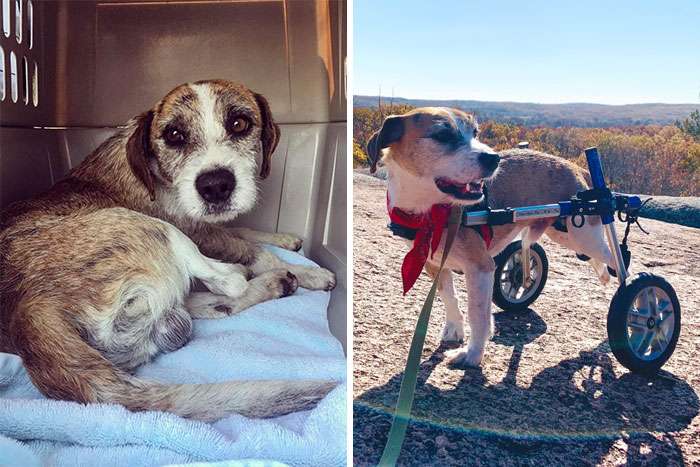 #3 Maya's one year after adoption.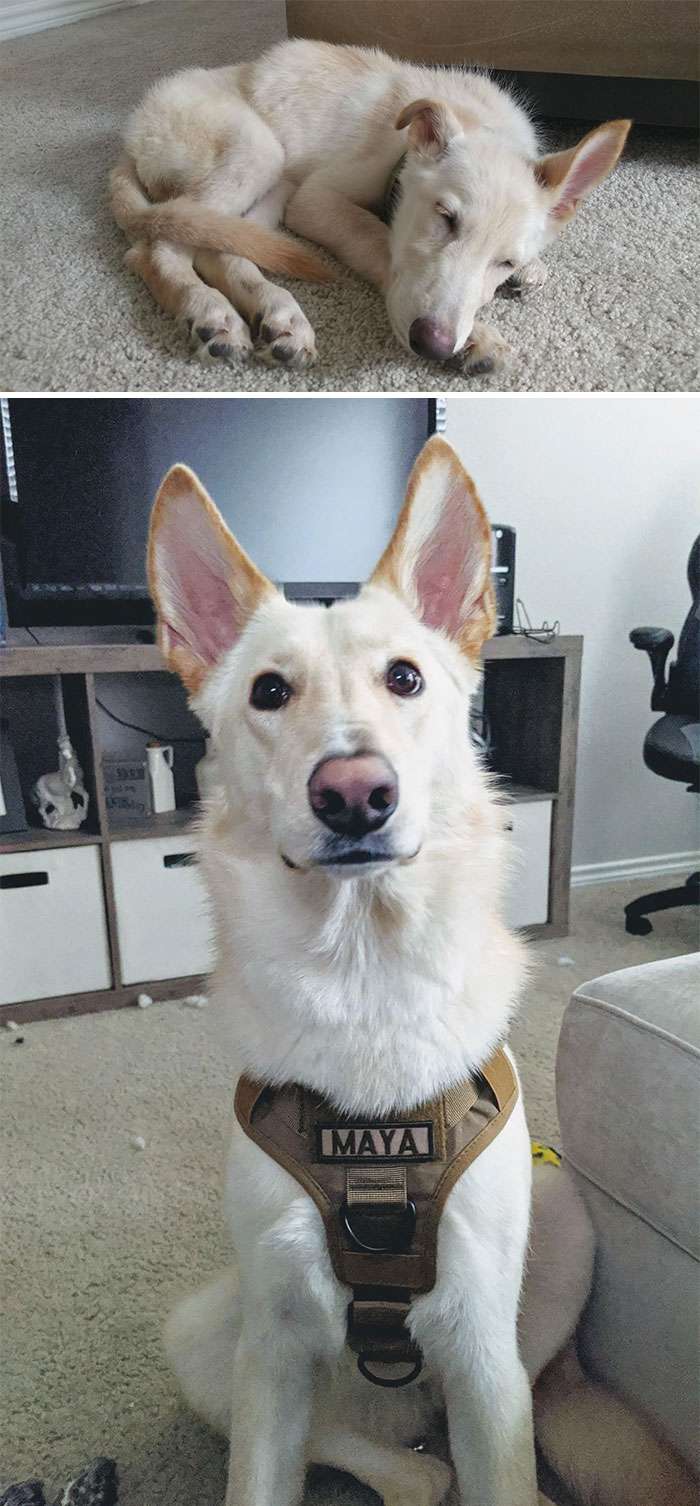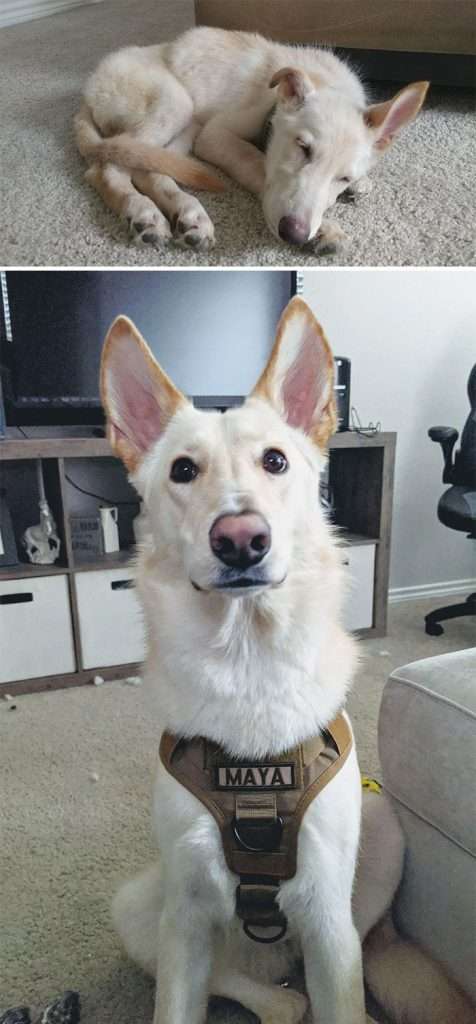 #4 Adopting Buck is the best choice I made in my life. He changed our lives more than we did. Look at now his look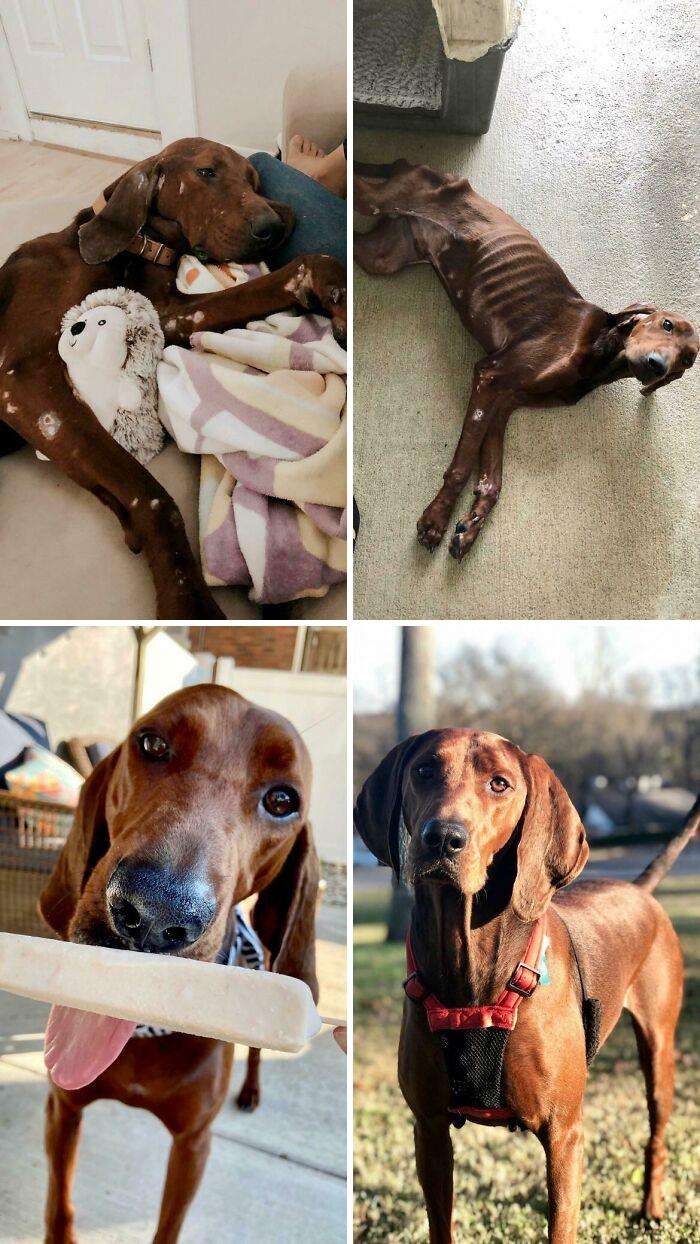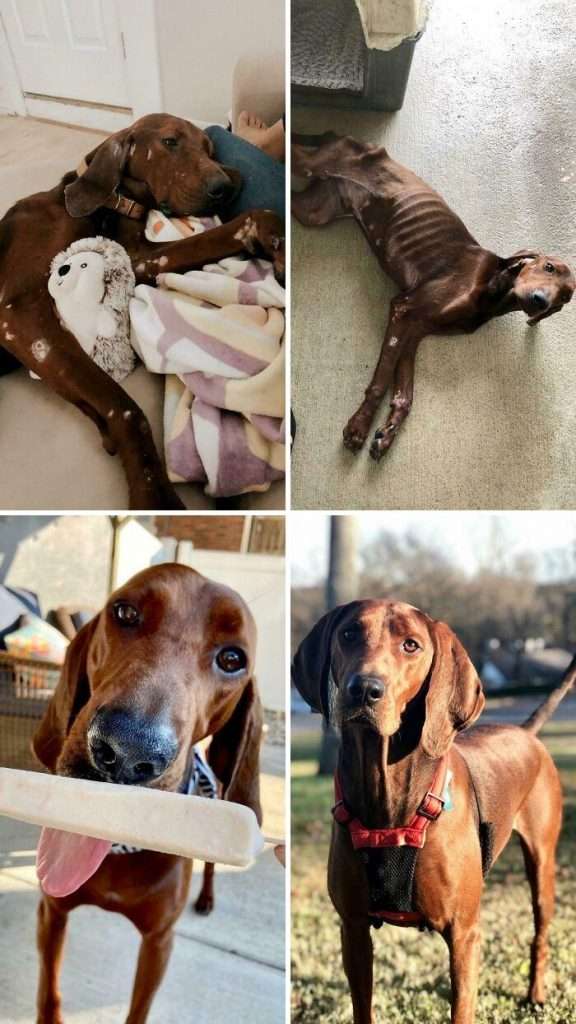 #5 Six years after adoption. Look how Luna glow-up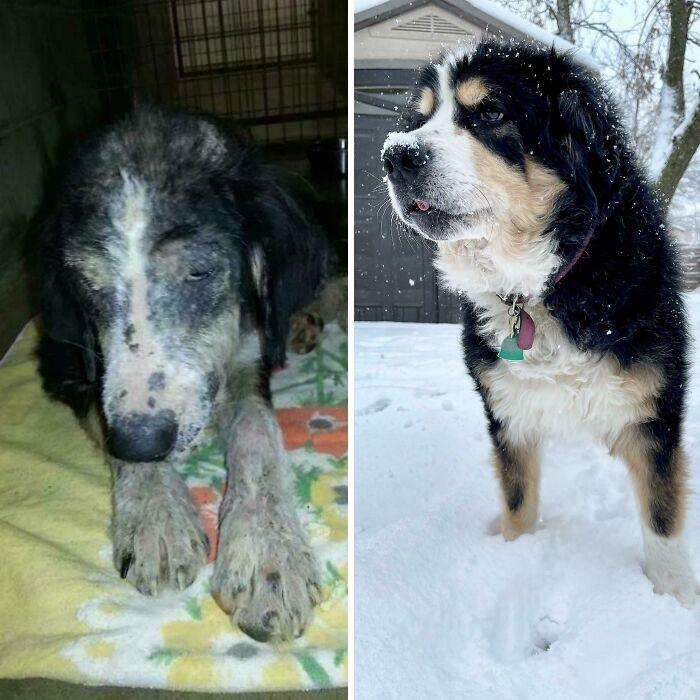 #6 All he needed was love to heal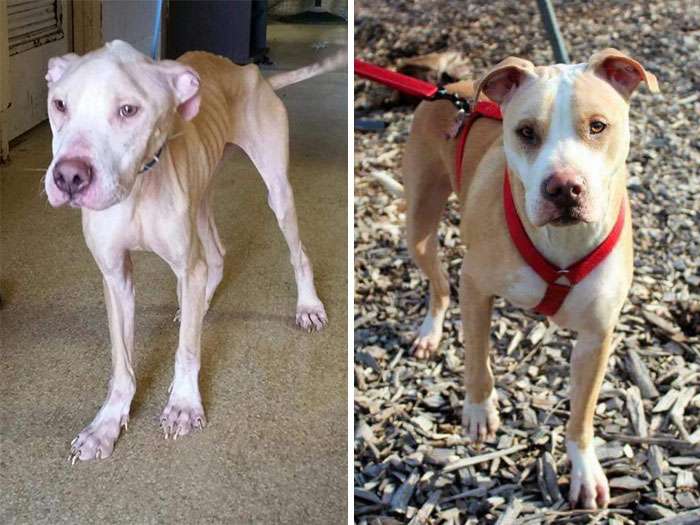 #7 He Wasn't expected to live more than three months because he had liver cirrhosis. Now he turned one year after adoption, and he is healthier.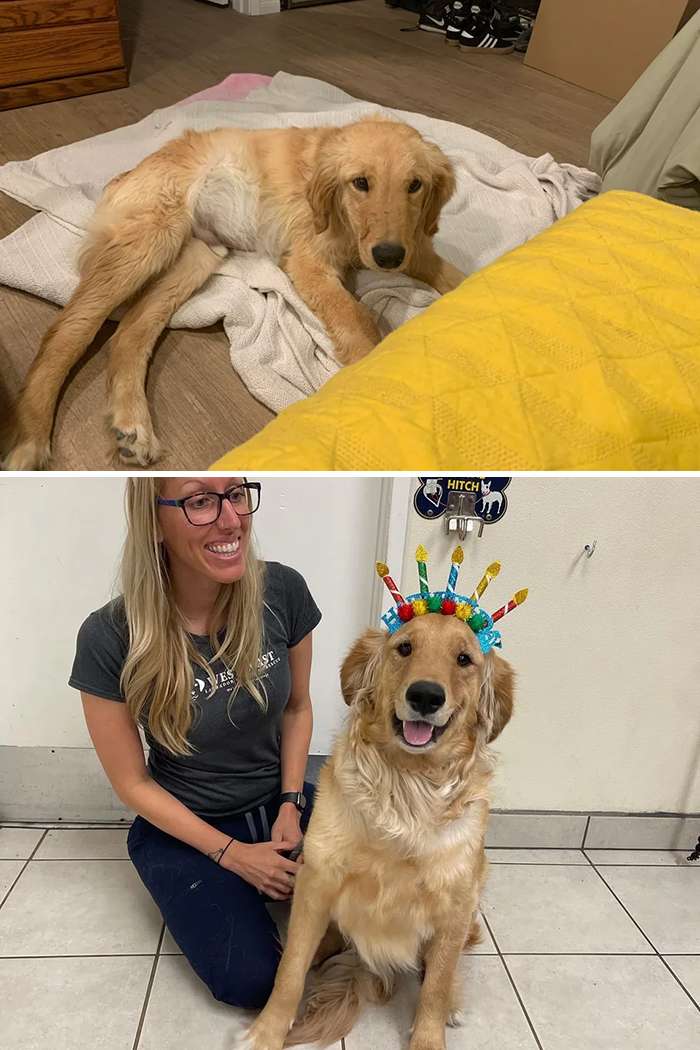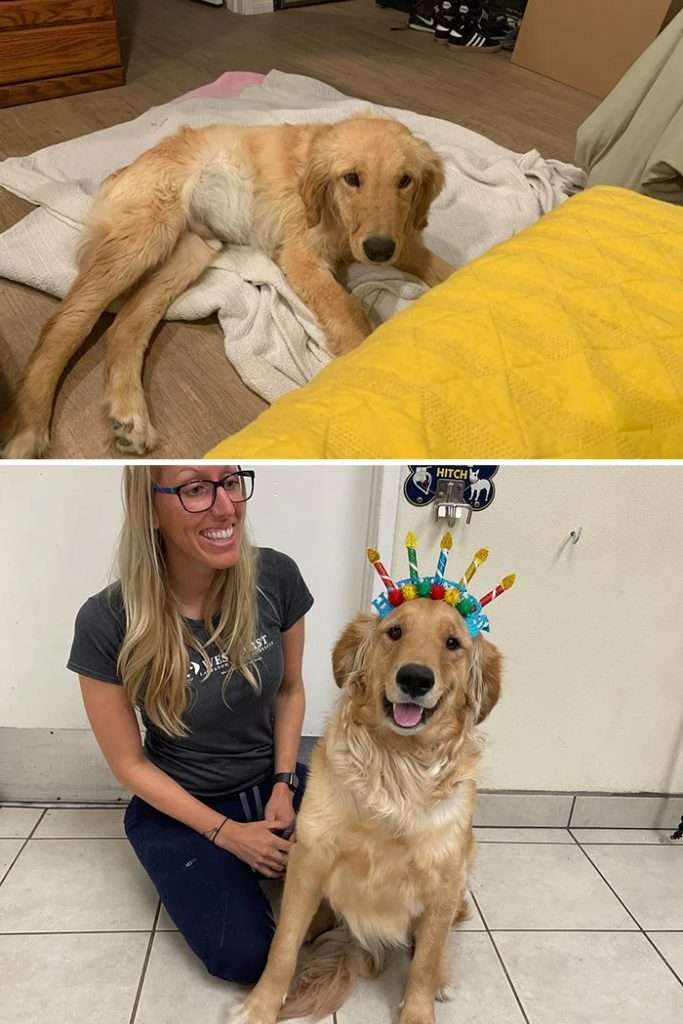 #8 The evolution of our foster pup's ears.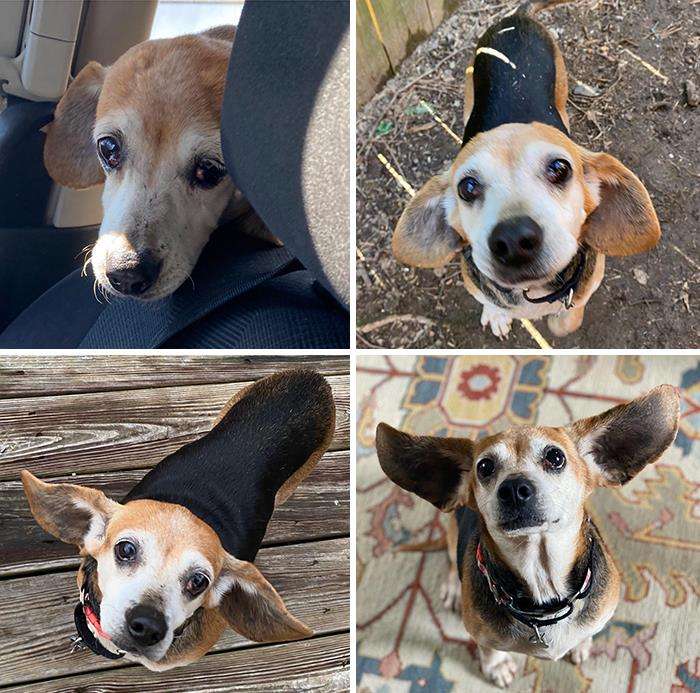 #9 Mighty Marmalade at intake vs. almost a year in her forever home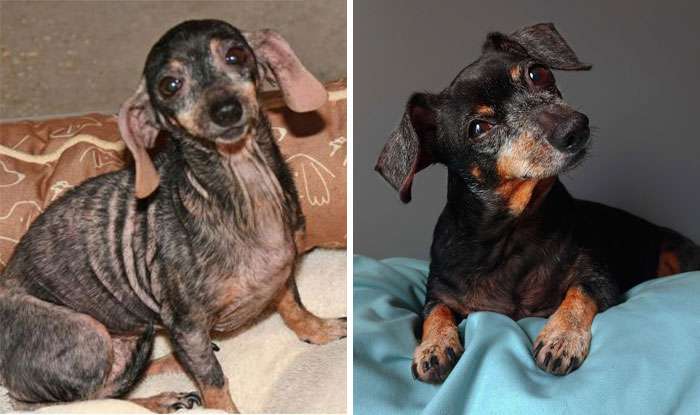 #10 This is Magnum. He was rescued from a regional shelter in my area. Thank you all who helped to save this angel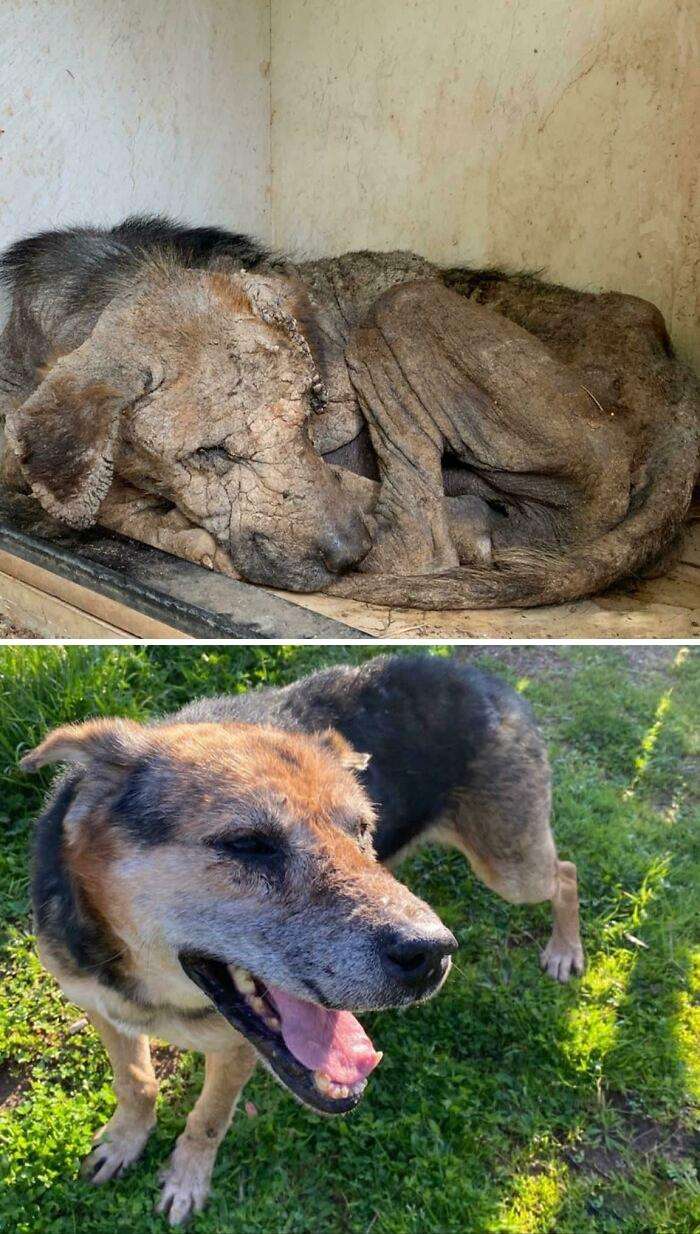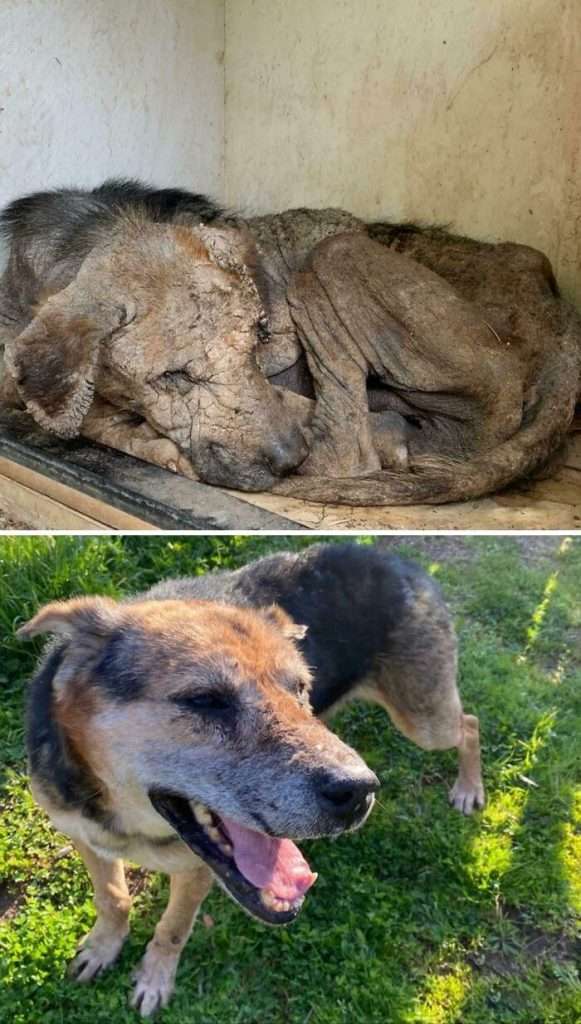 #11 Look when it started and now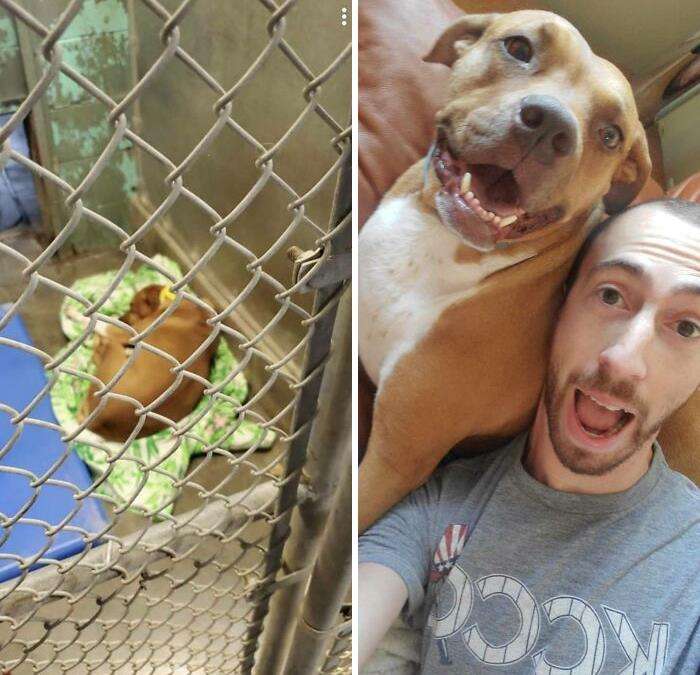 #12 Check out the glow up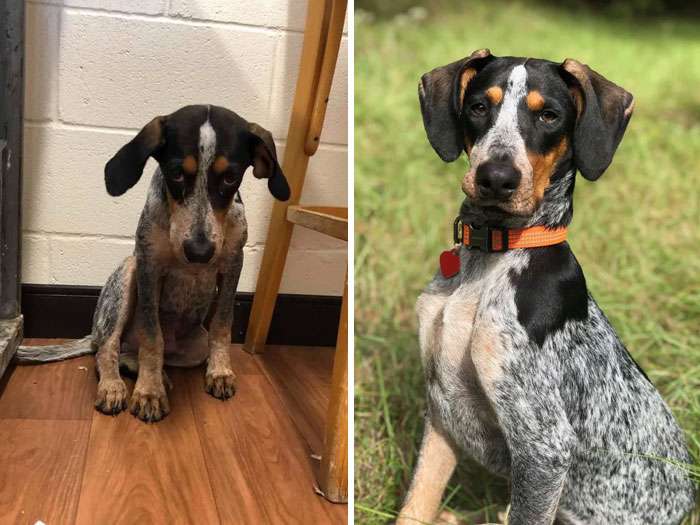 #13 Left pic was taken on the day we met, and the other one is after 11 years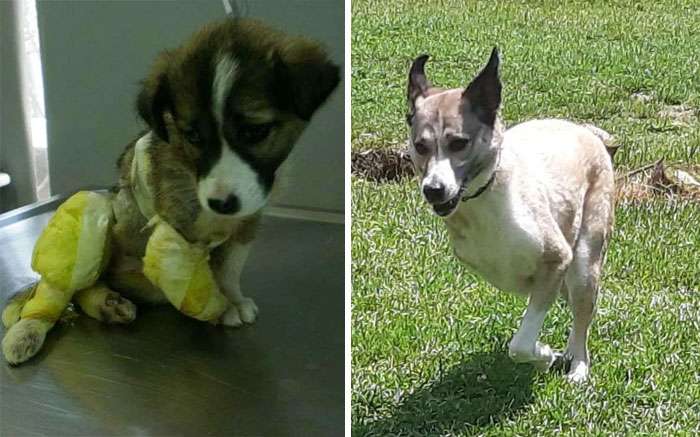 #14 I adopted this baby one month ago. He suffered from mange and malnutrition, but not anymore.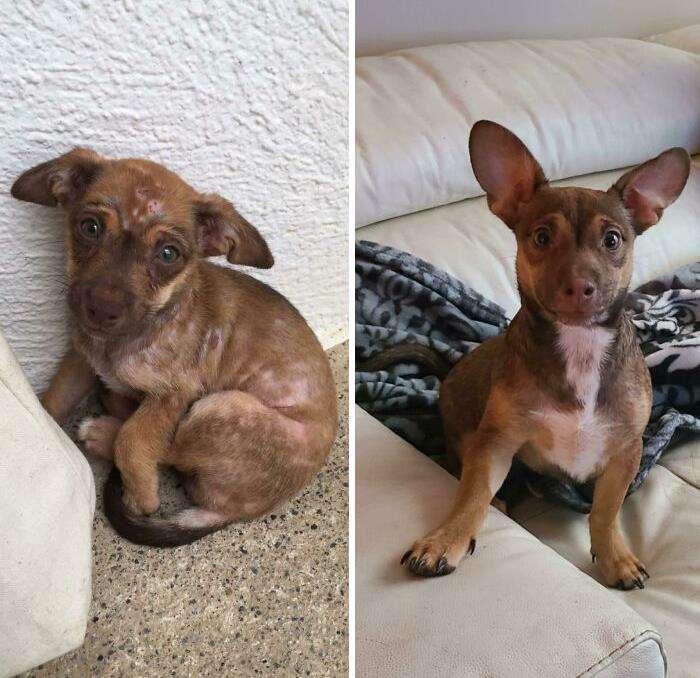 #15 2019 November vs. 2020 April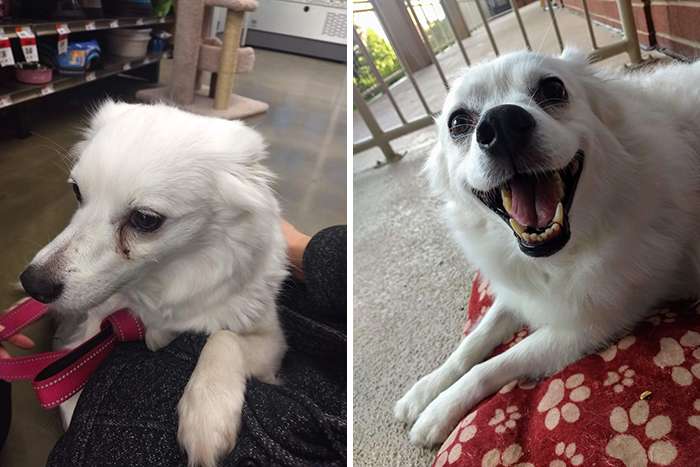 #16 This is Olly. He was rescued from a restaurant by a group in South Korea. They sent him to a rescue in our city, and I adopted him over 2 years ago.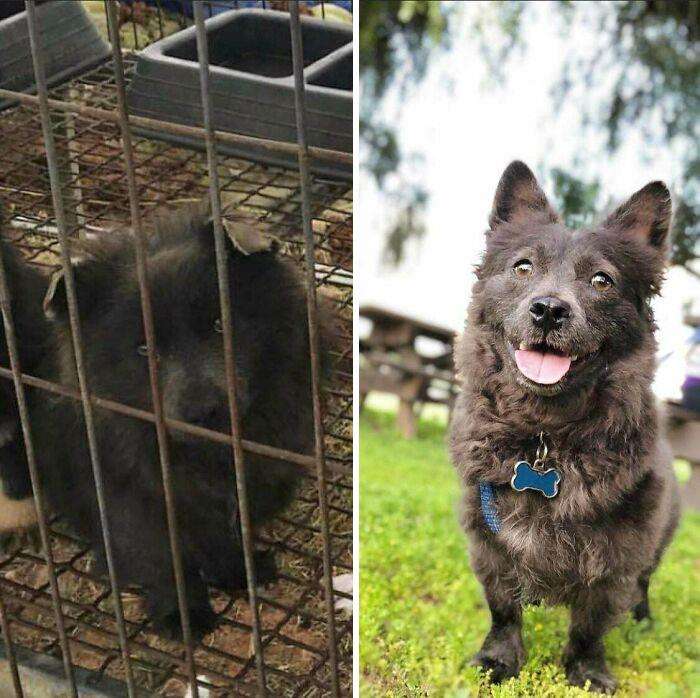 #17 Rogers is blind, emaciated, famished, and so weak. He couldn't walk. So, I brought him home from the shelter for the night, but I thought he needed to stay at the veterinarian after seeing his condition.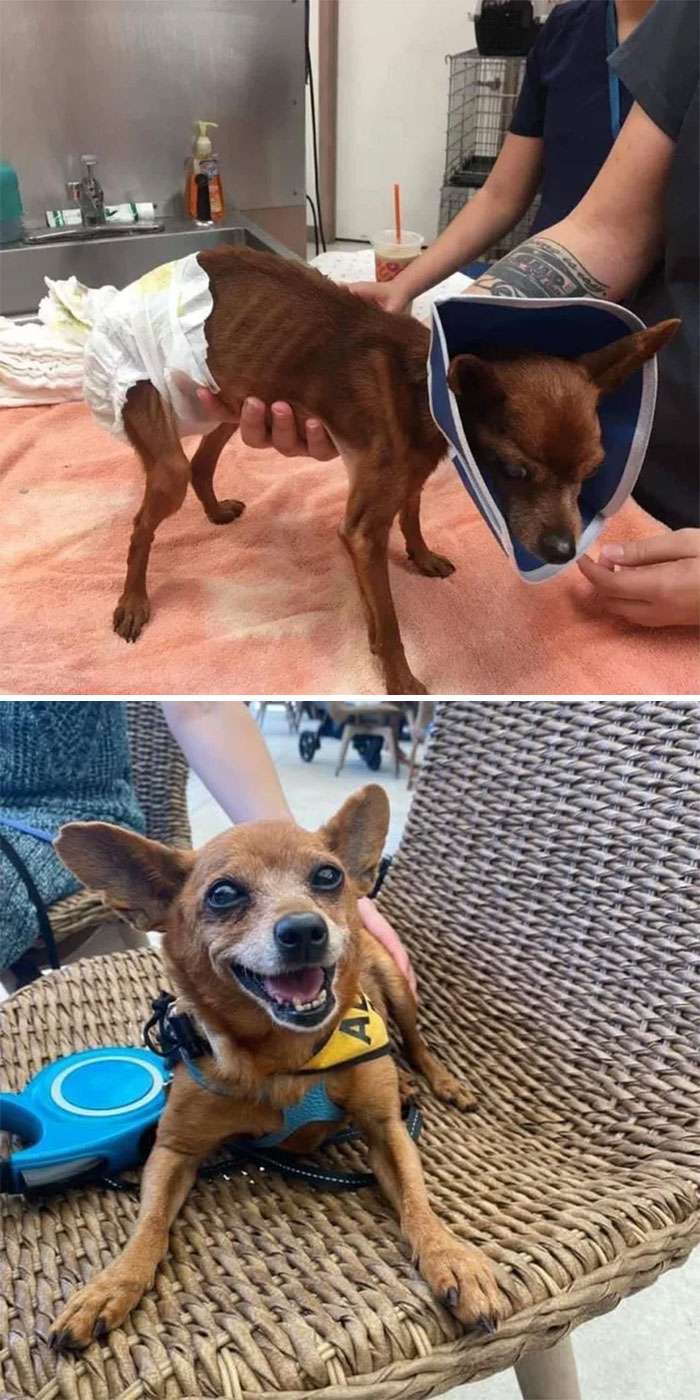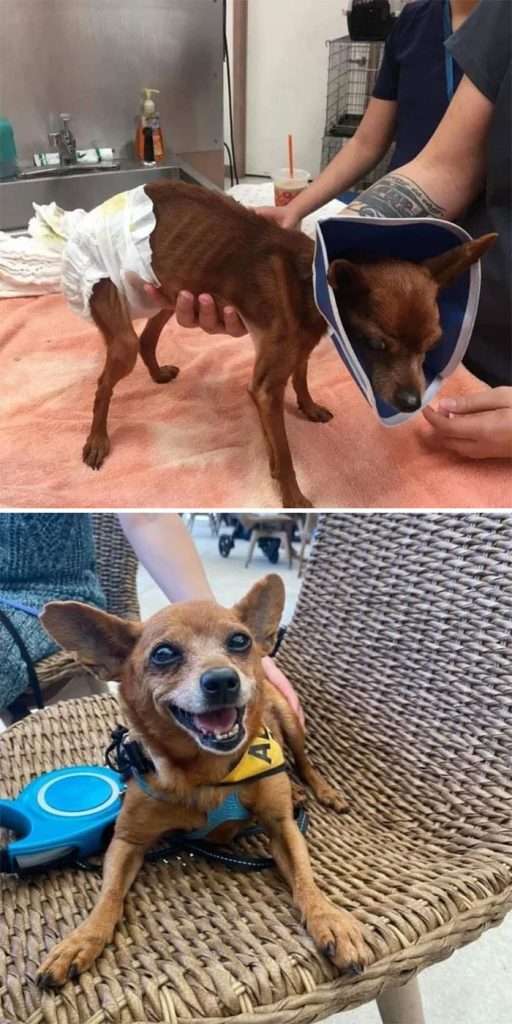 #18 First photo taken one year ago, after play and hikes, now he's the king of our home.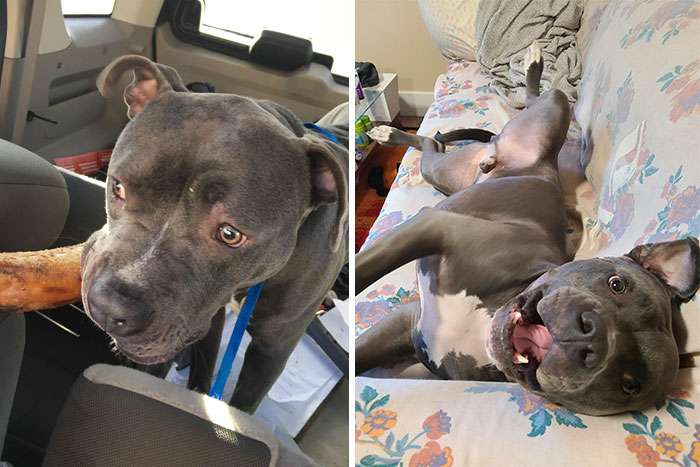 #19 She was used as a bait dog, she had one best friend who passed last year, and now she is the best friend of our newest rescue Lindsie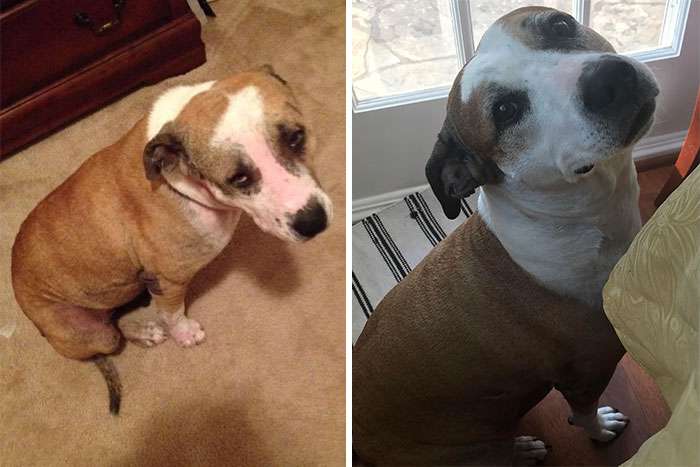 #20 We rescued this dog from an animal cruelty case. The photo was taken after 3 weeks.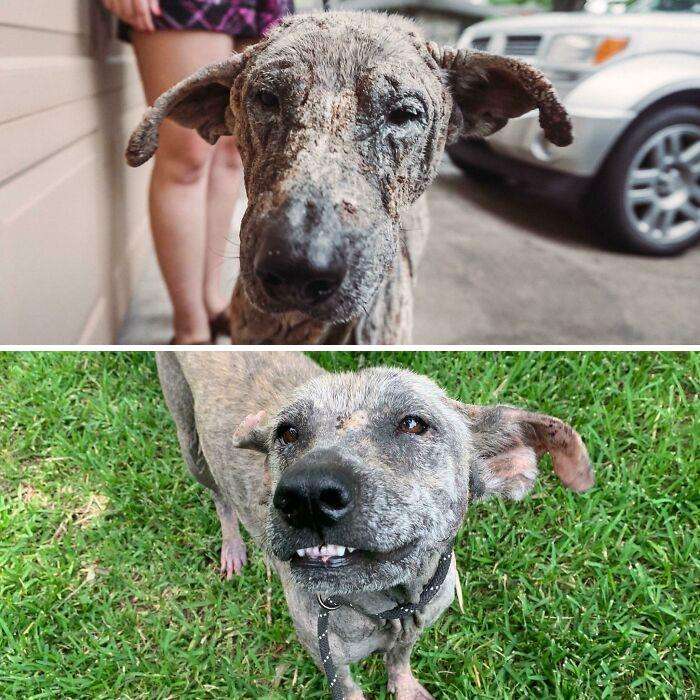 #21 We saved Millie in Mississippi. The best doggo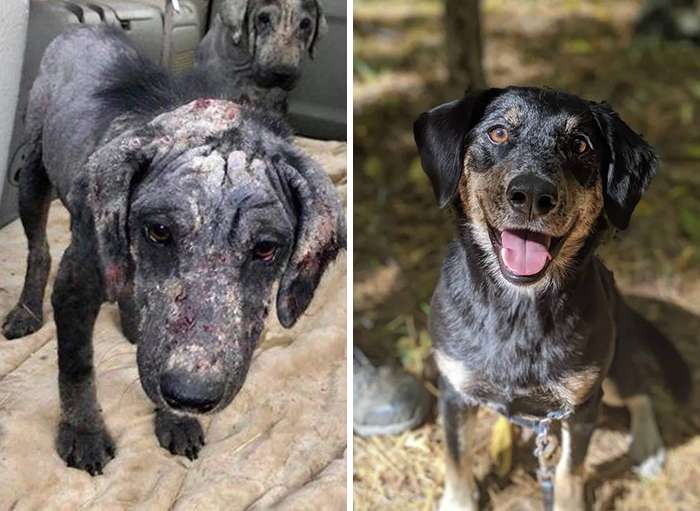 #22 Bebe was rescued after being thrown out of a moving car. Now he is my music buddy.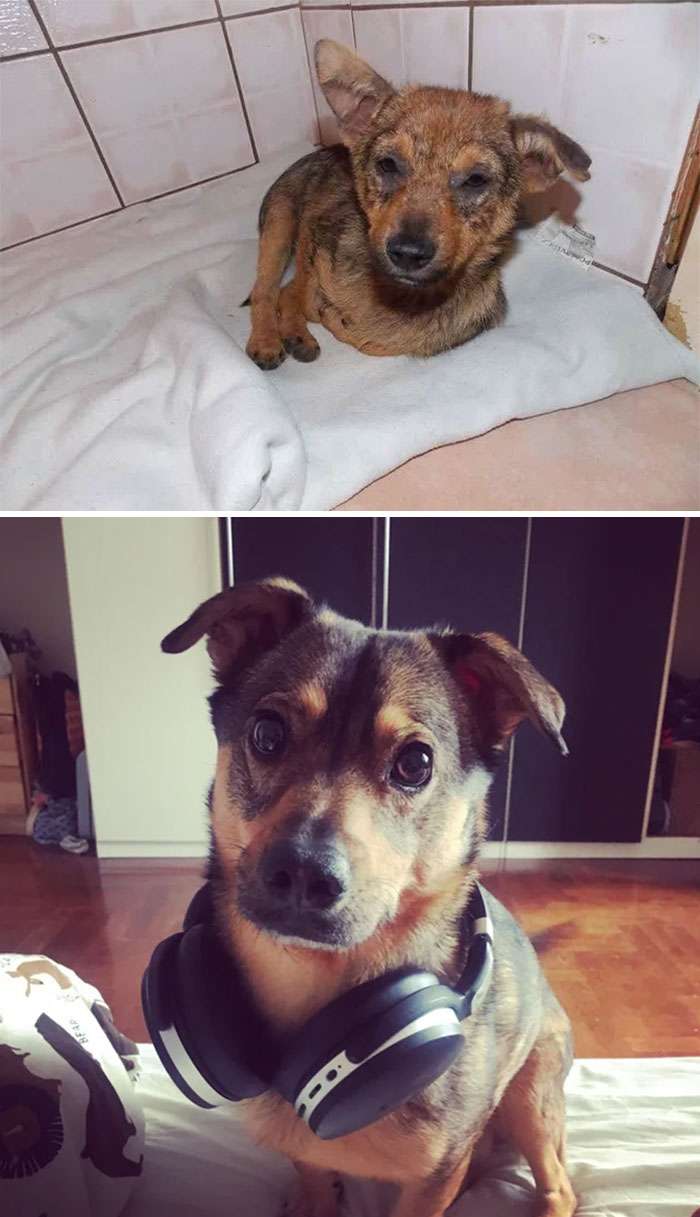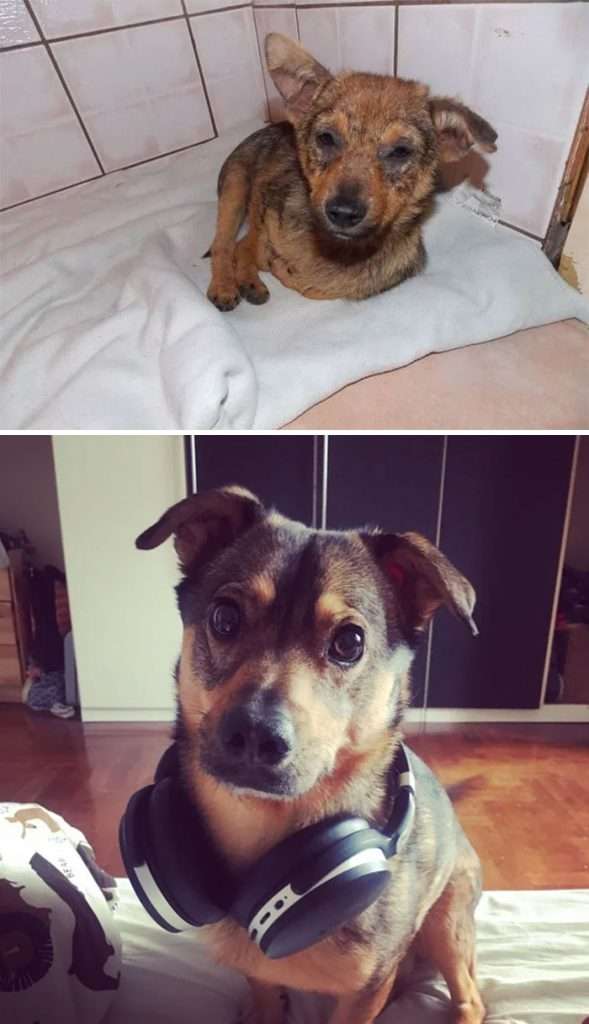 #23 I Found this girl on my way to work one day. It seems someone has hit her in the past. now she is our sweet nipsy and lives with us on our farm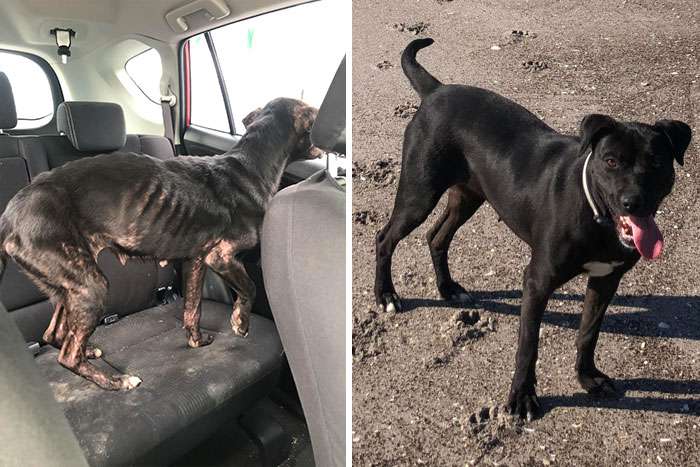 #24 When I met him first, he was scared of crates, brooms, gloves, and walking anywhere new or loud. Now he is a happy dog. He loves everyone he meets.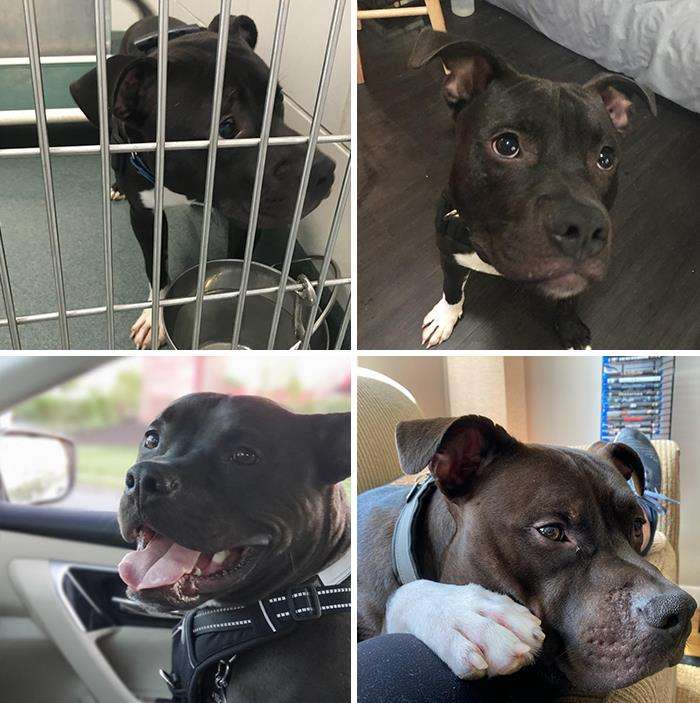 #25 This beauty has a big smile, the first date of rescue, and after years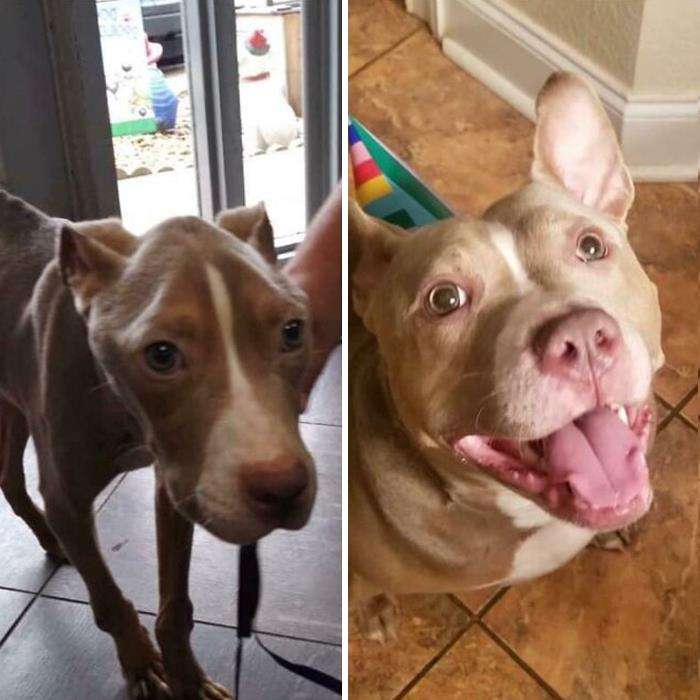 #26 Holly, the day we met her photo vs. after 8 years of photo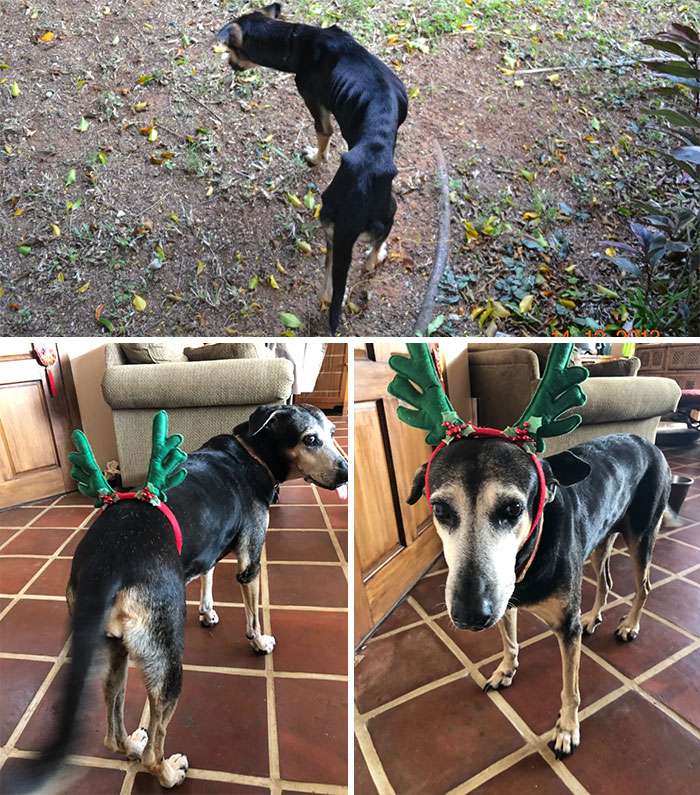 #27 I found this one on a plastic bag. Now he is living in our house.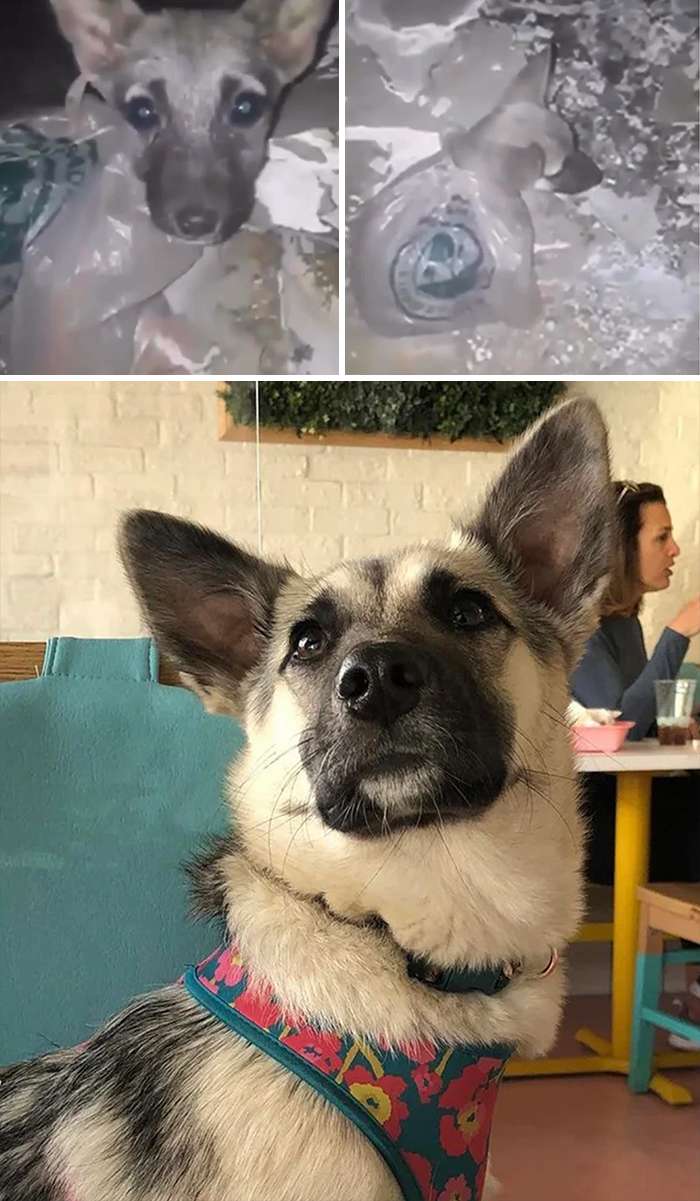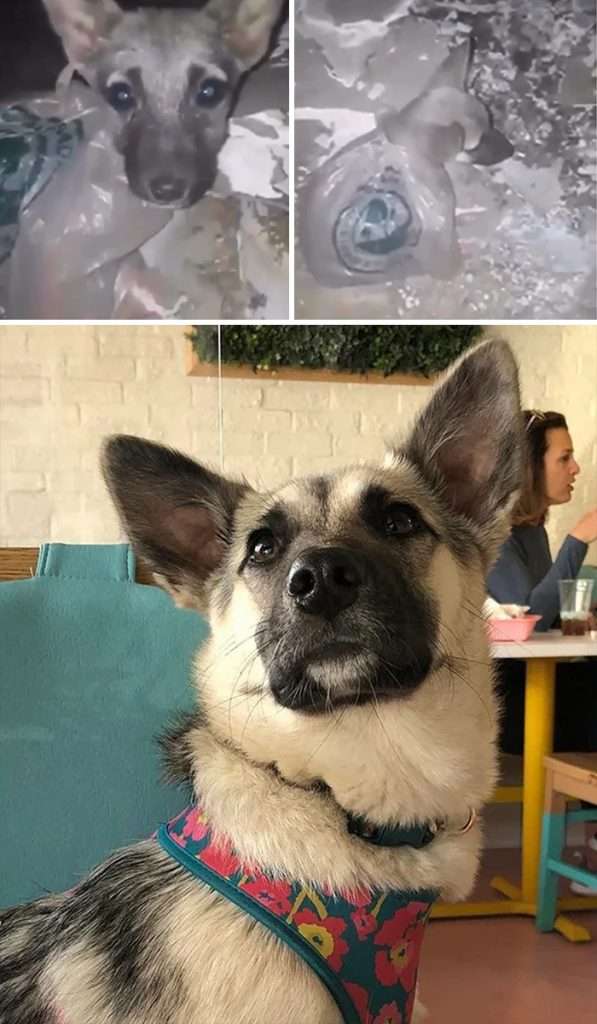 #28 Crouching in fear of being shouted at, now he shamelessly begs for treats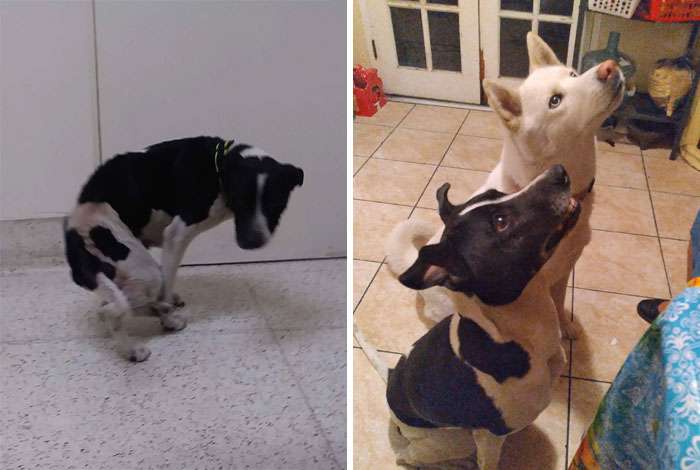 #29 Birch baby, rescued from dumped in the road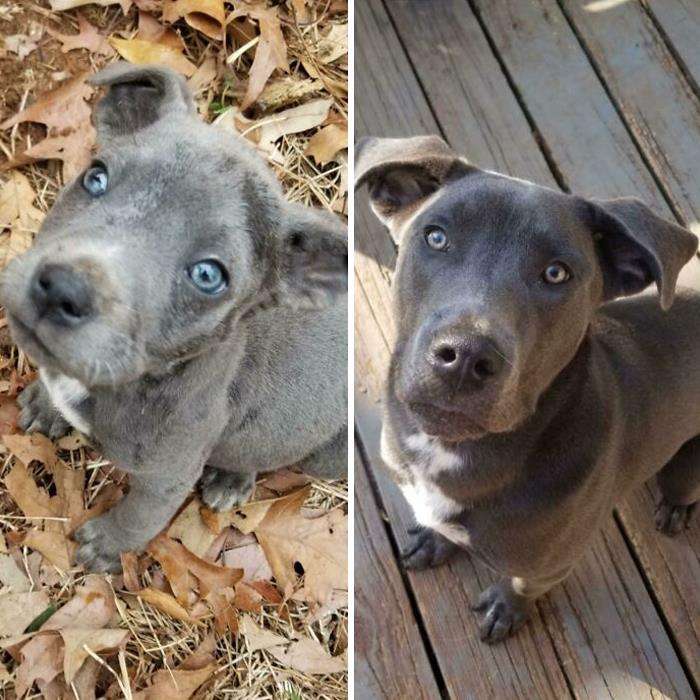 #30 2017 to 2020, help them to glow up. Once they bloom, enjoy the view.