When it comes to fashion modelers, they are always photogenic and created so that they can show off their clothes. They are always willing to share their success stories with newbies. So, this article is about an unusual fashion modeler who came a long way to be a modeler. The extraordinary thing is it is a cat.
This cat model is popular on Instagram. His name is Benson. Benson's previous owner abandoned when they moved to a new place. Leaving this poor cat on the street is a heartbreaking thing. Benson had to live sometime in the streets of Dubai until a couple from America who was lived in Dubai at that time noticed this cat. They rescued Benson and bought him back home.
After some time in his new home in the United States, his new owners noticed a surprising thing he did. Whenever they tried to take a photo of Benson, he always stood perfectly still to get the picture of him. This strange thing creates an idea on his owner's head.
Then, Benson became a fashion modeler. It is the story behind his way of becoming a modeler. Now, Benson has his own wardrobe filled with colorful clothes and accessories. In earlier days in his modeler life. He is not okay with glasses and hats. So, his earlier photos do not include glasses and hats. But now, Benson is entirely comfortable with them. Benson created massive fans and popularity when his owners uploaded these photos to Instagram. Many people visit this modeling cat while sharing the images with people they know.
So, we collected some photogenic pictures of Benson's and attached them below in this article to share with you. Scroll down to check them out, and don't forget to vote for your favorite outfit of him. Also, make sure to visit Benson's Instagram for more images.
More info: Instagram
#1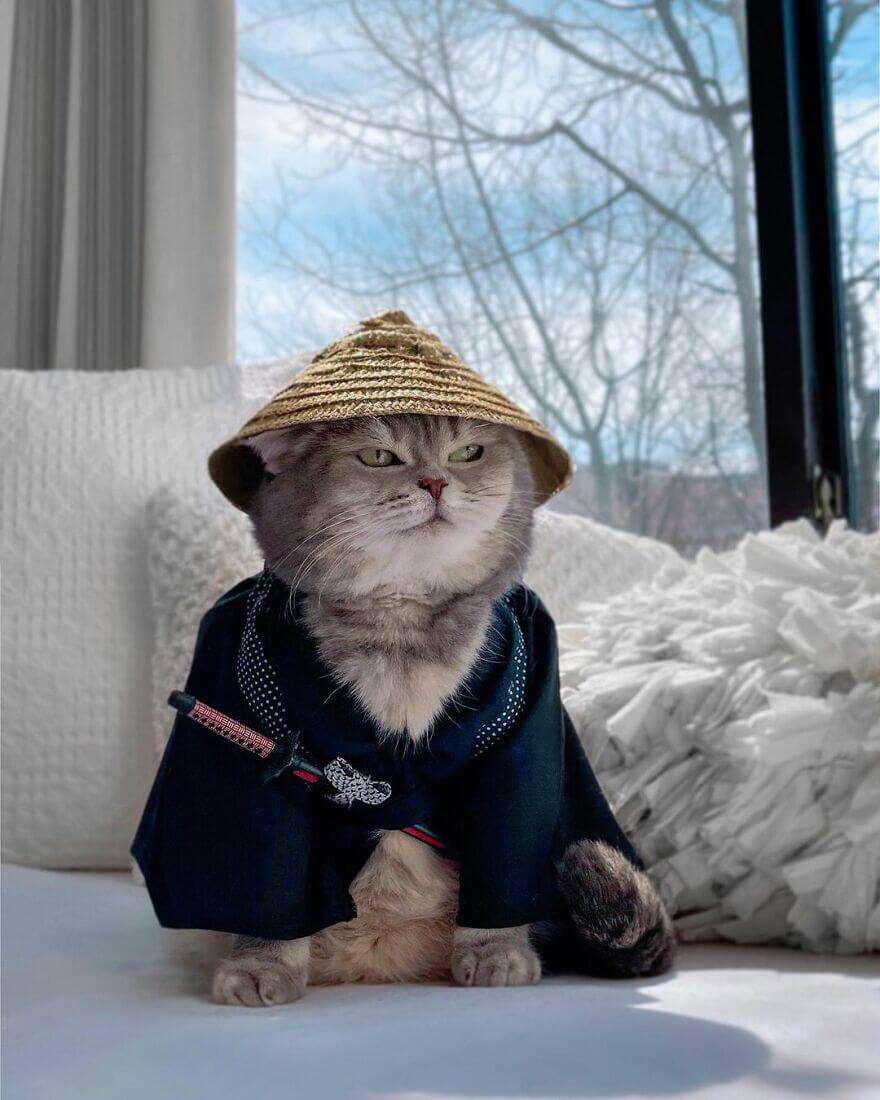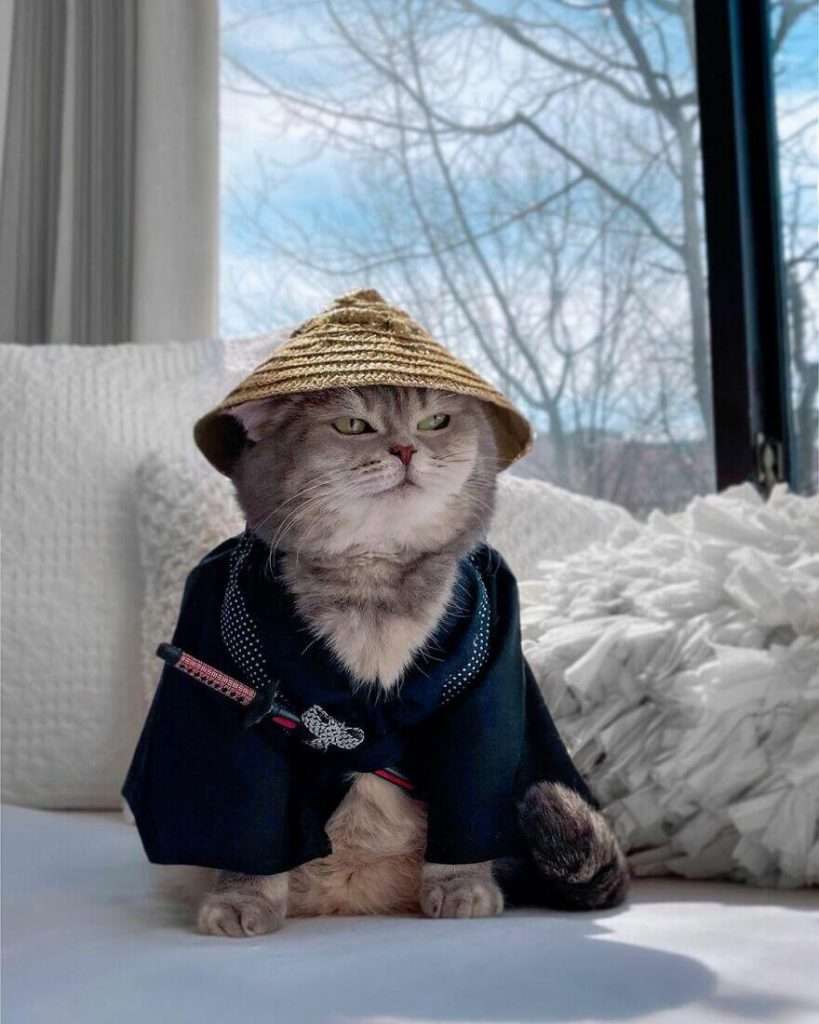 #2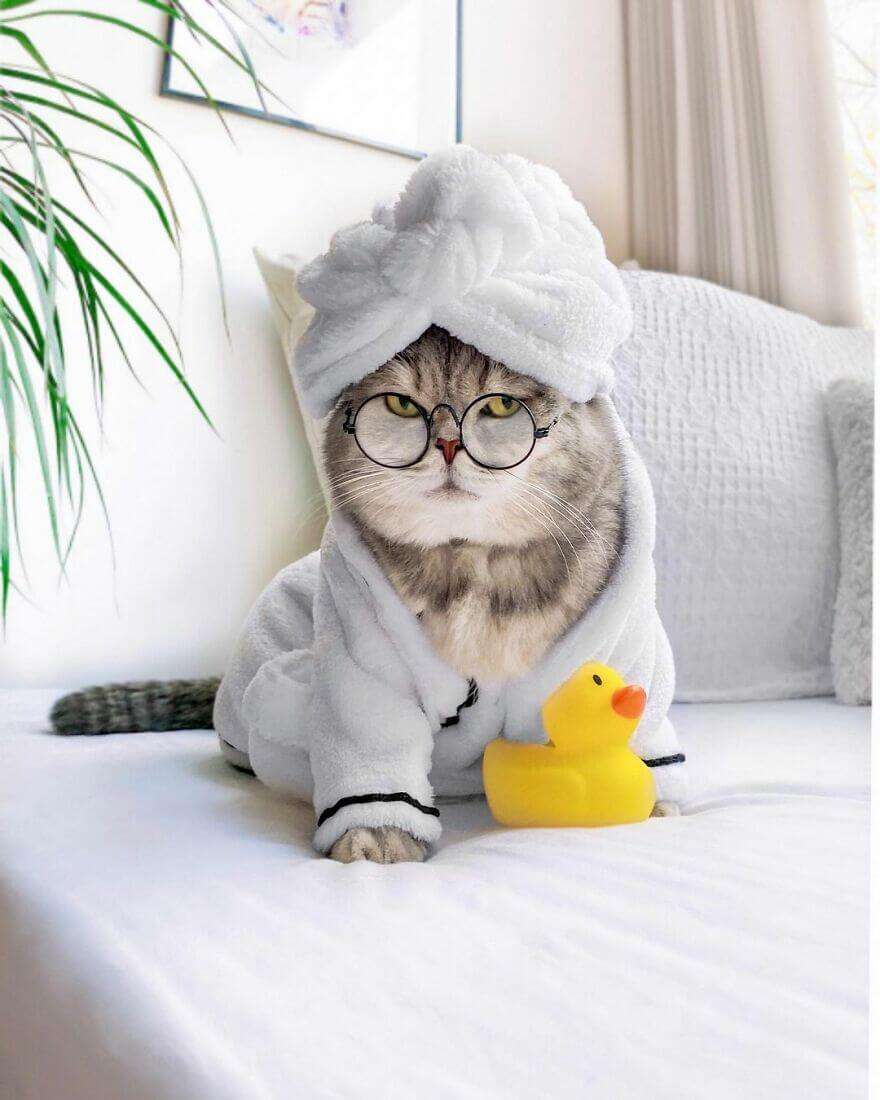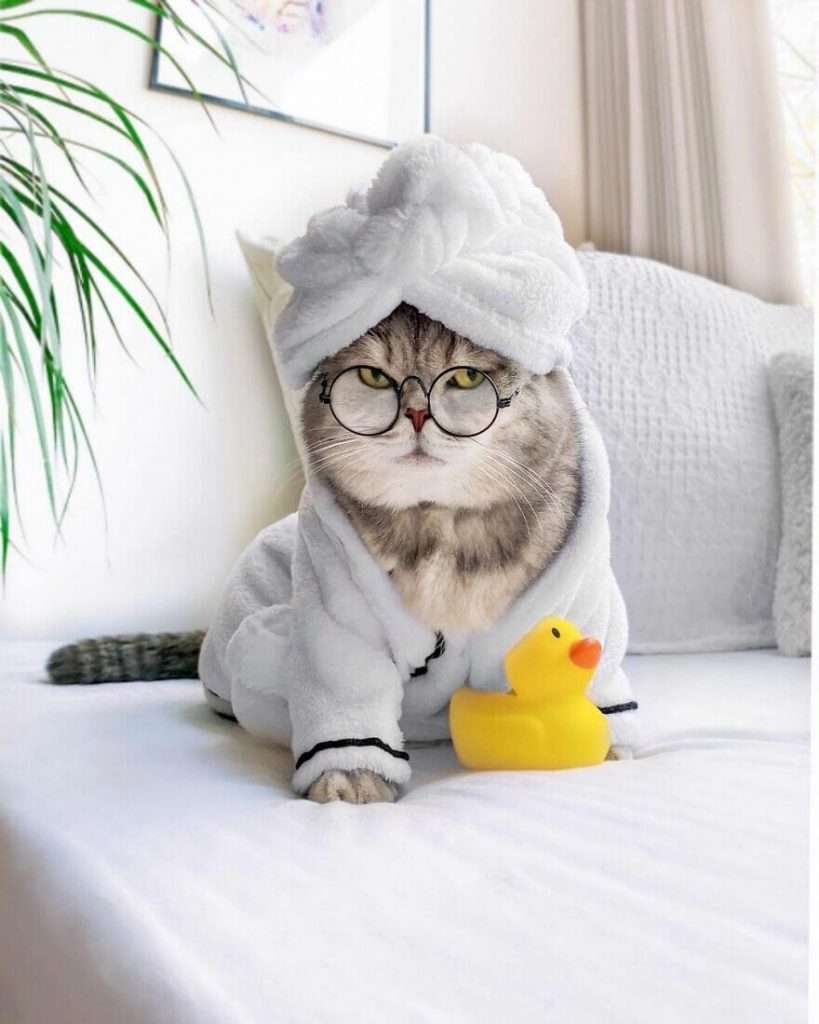 #3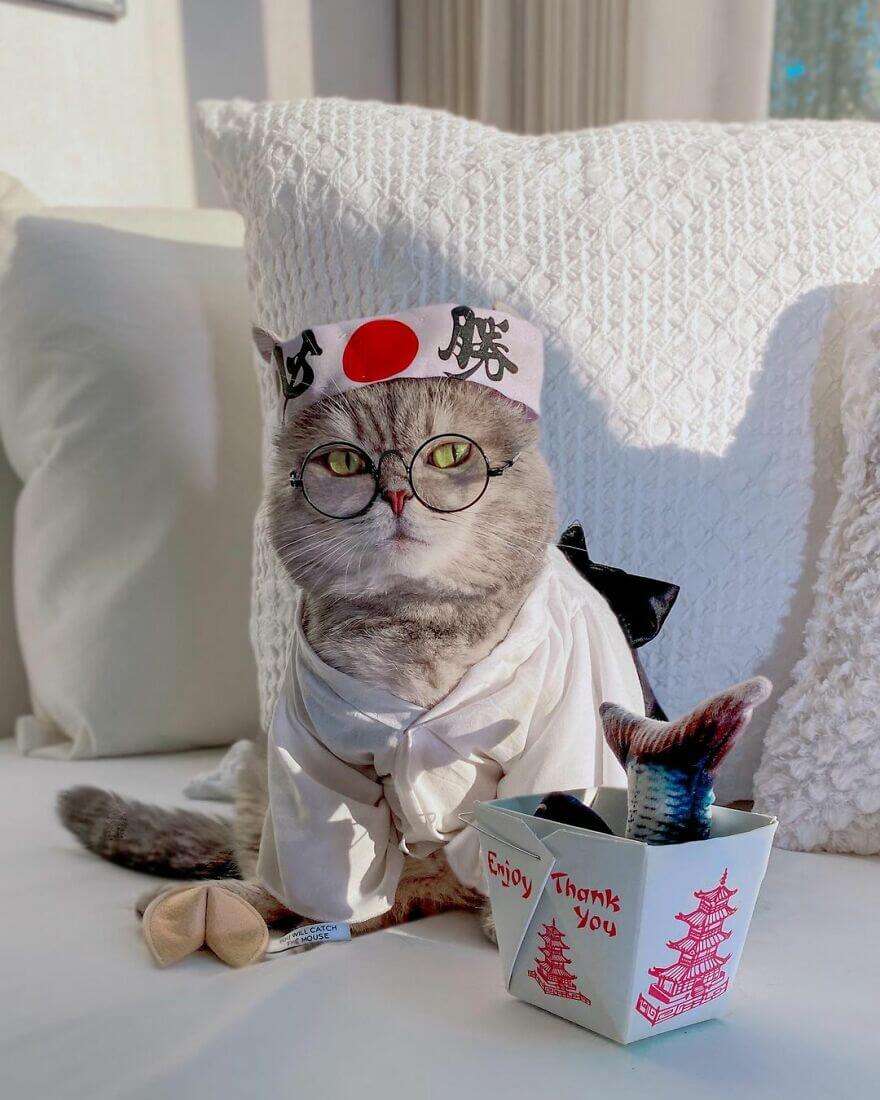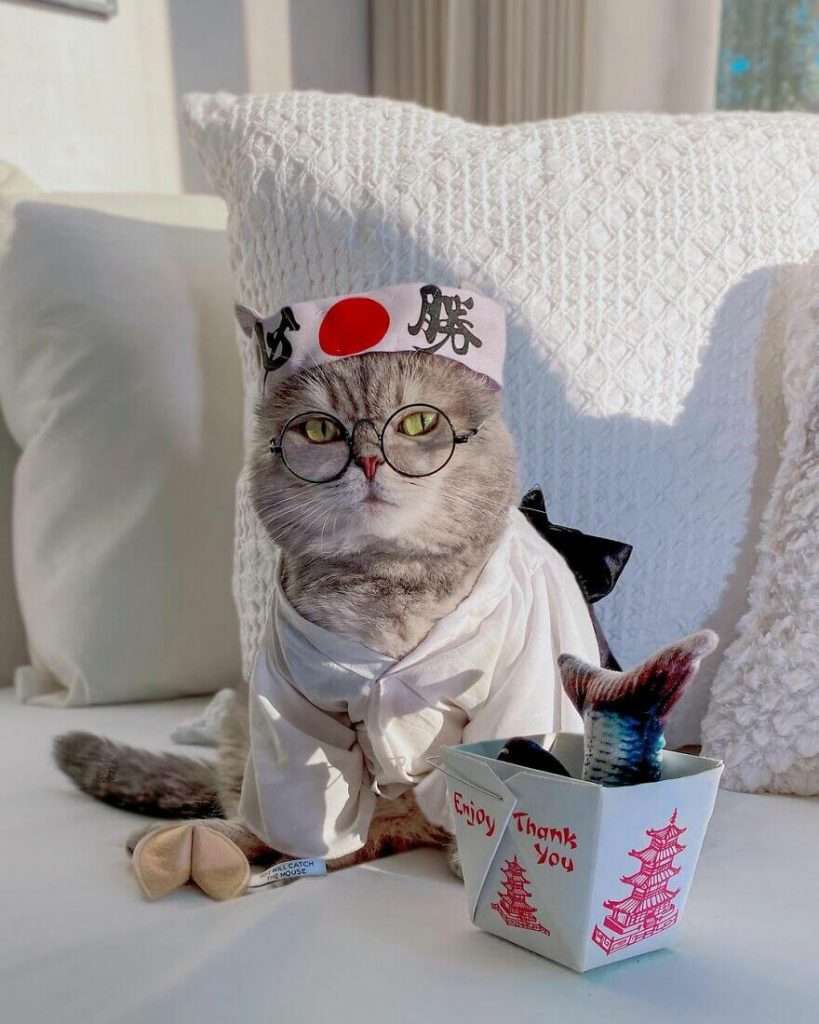 #4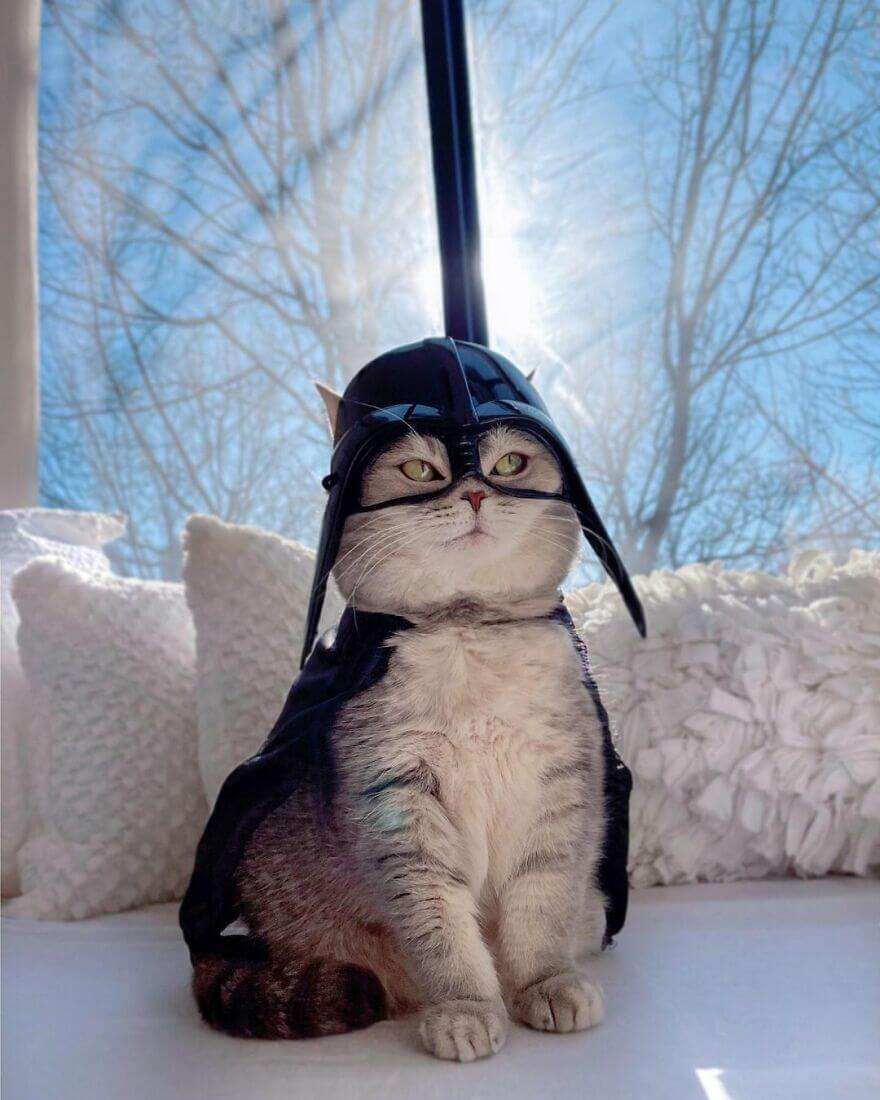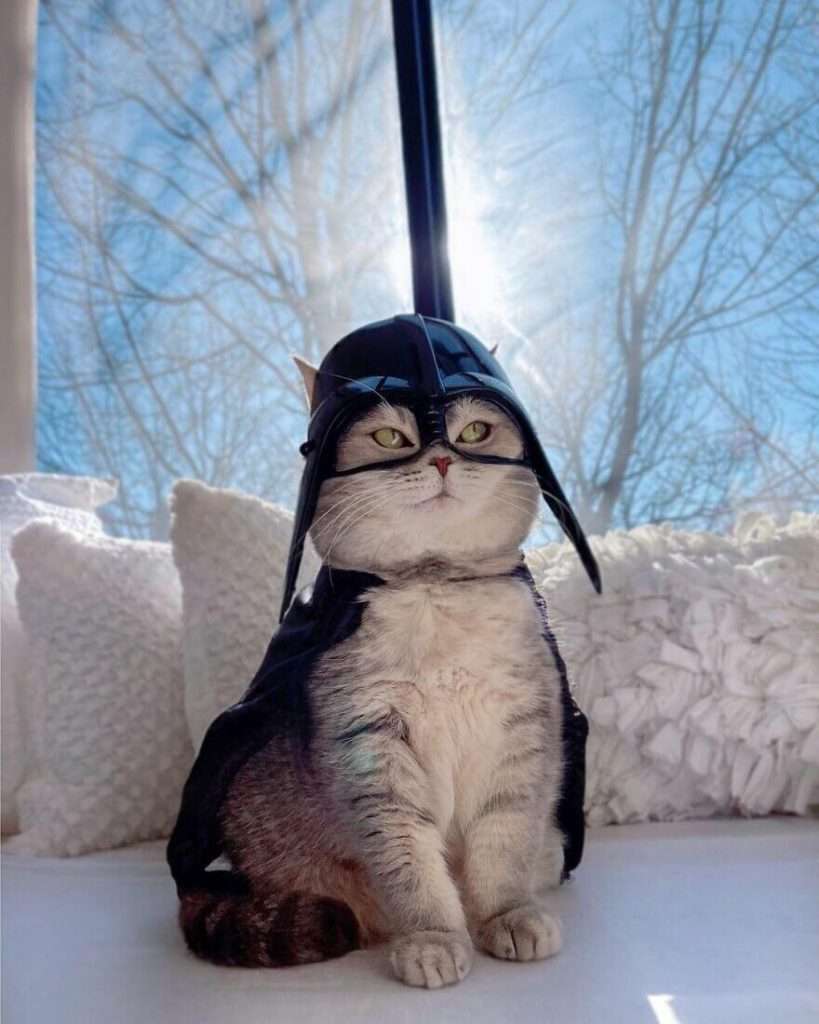 #5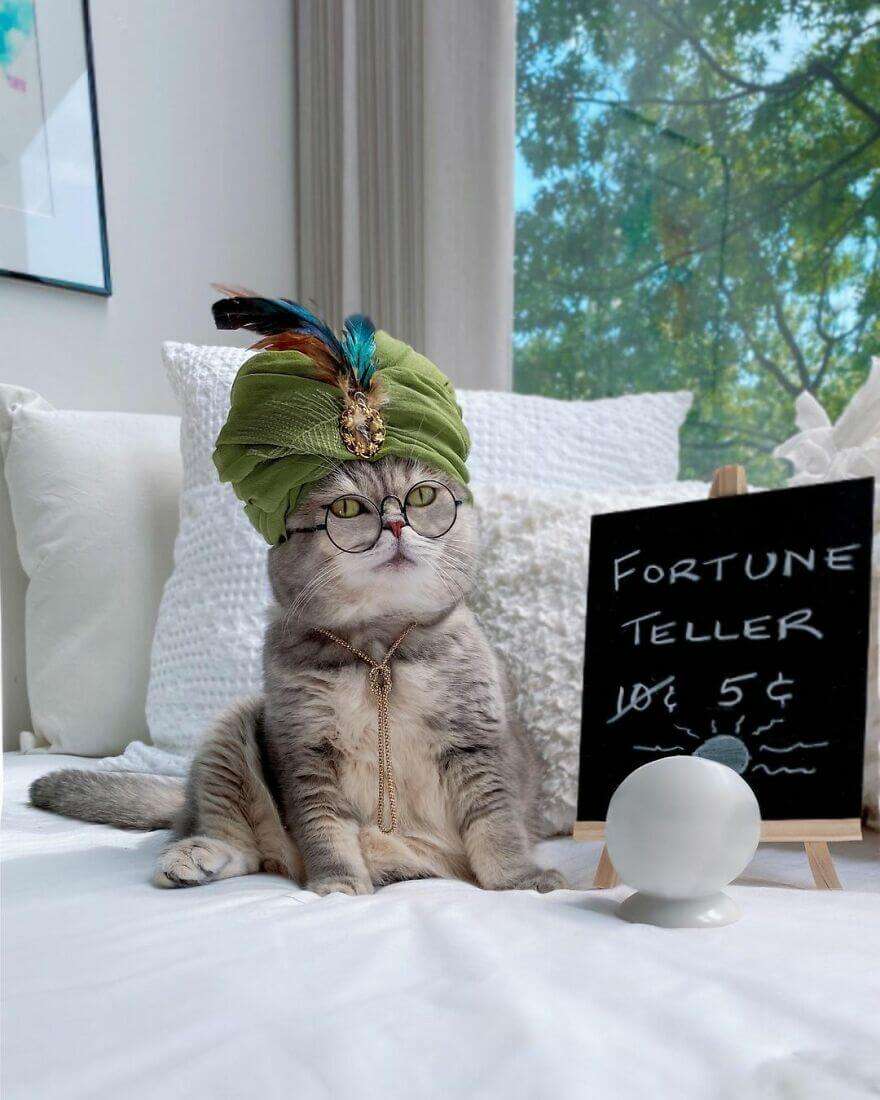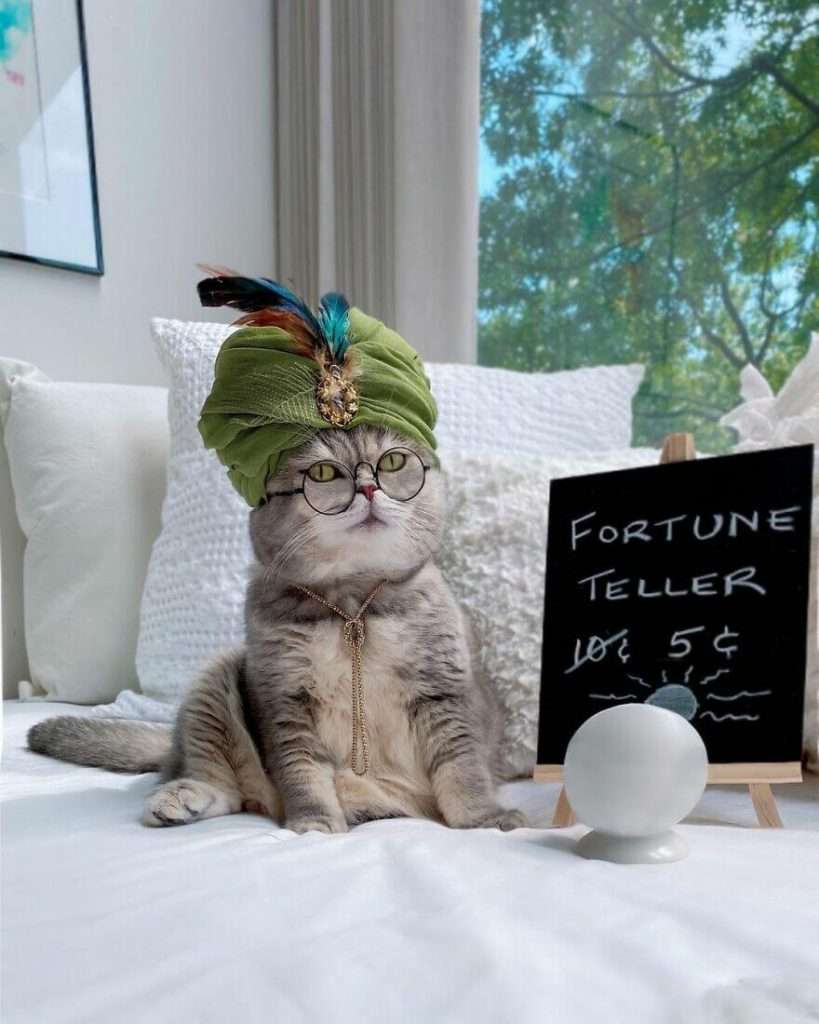 #6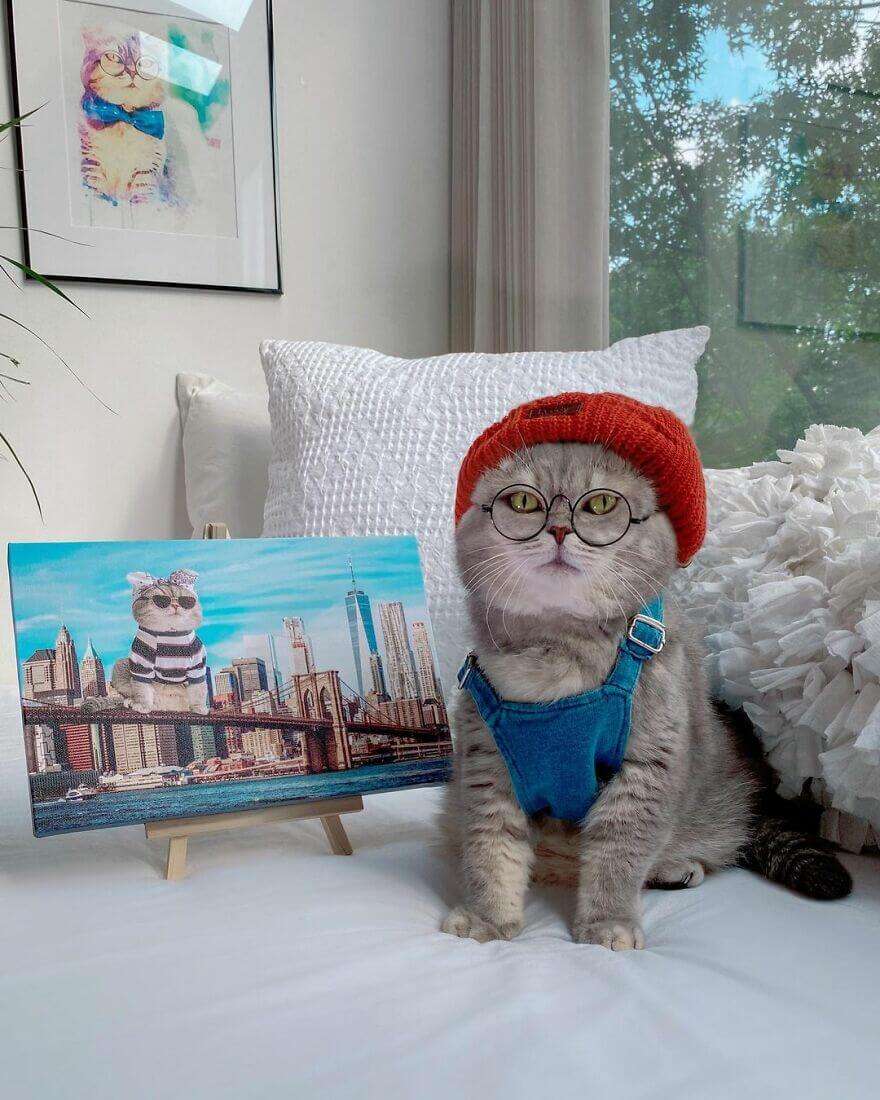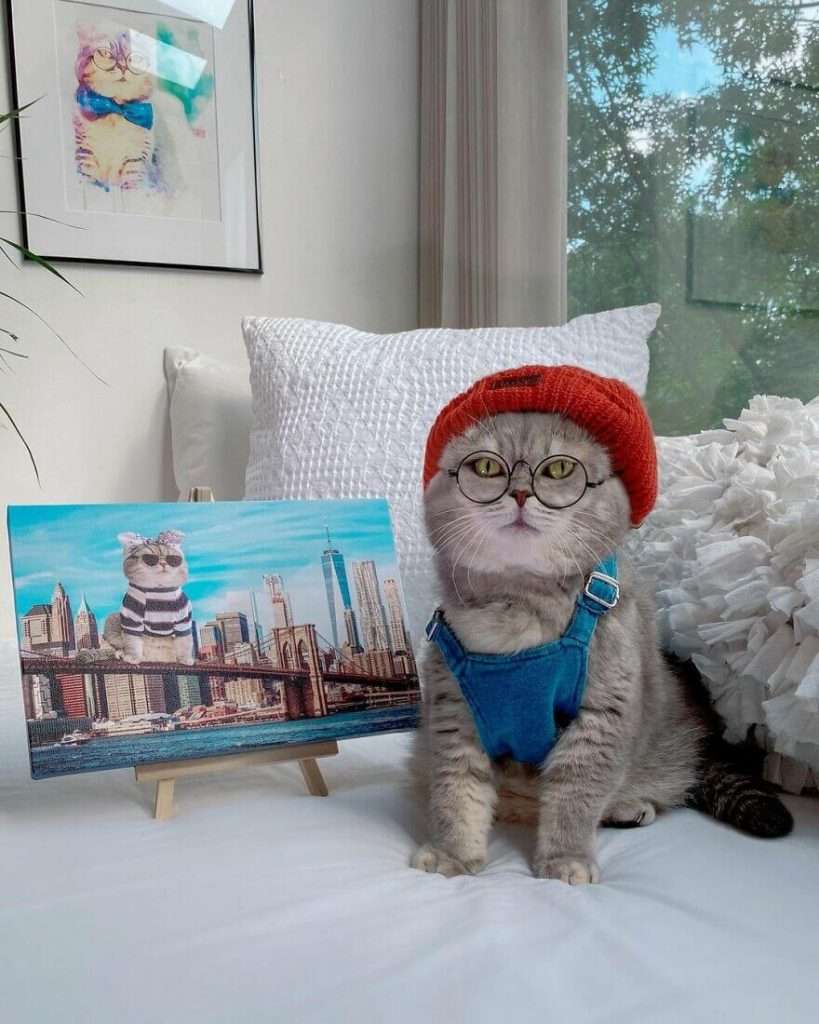 #7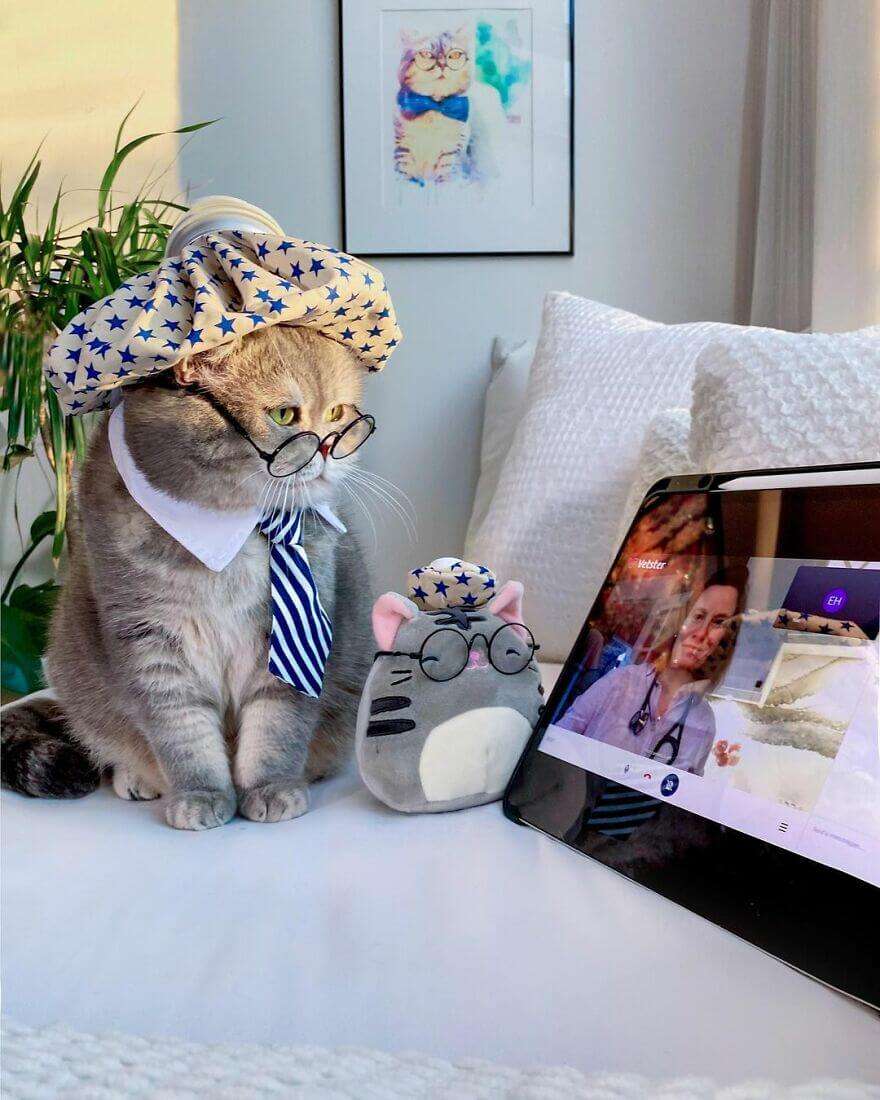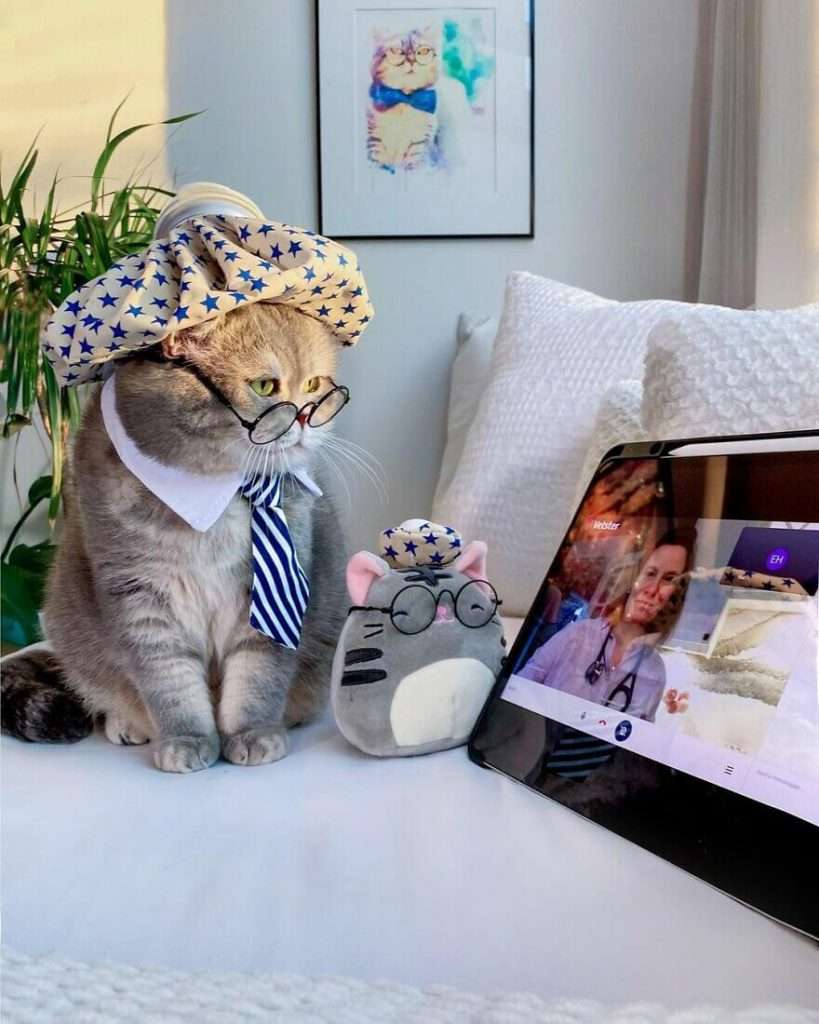 #8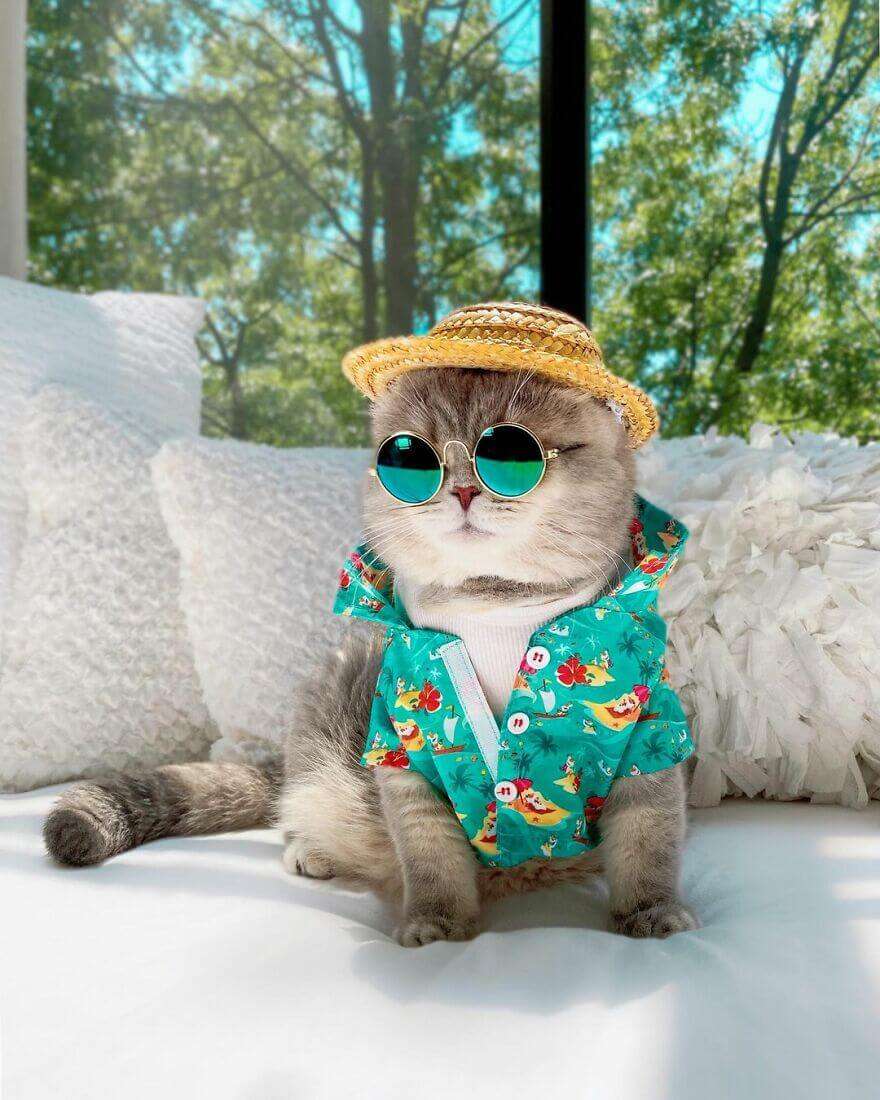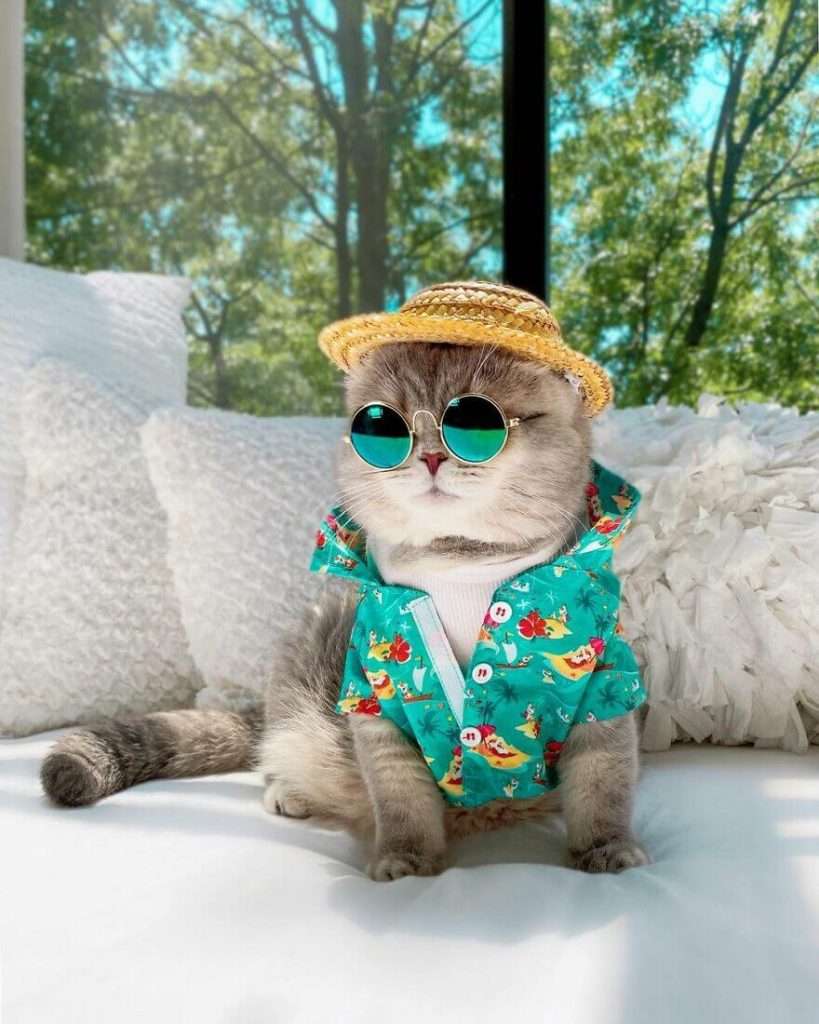 #9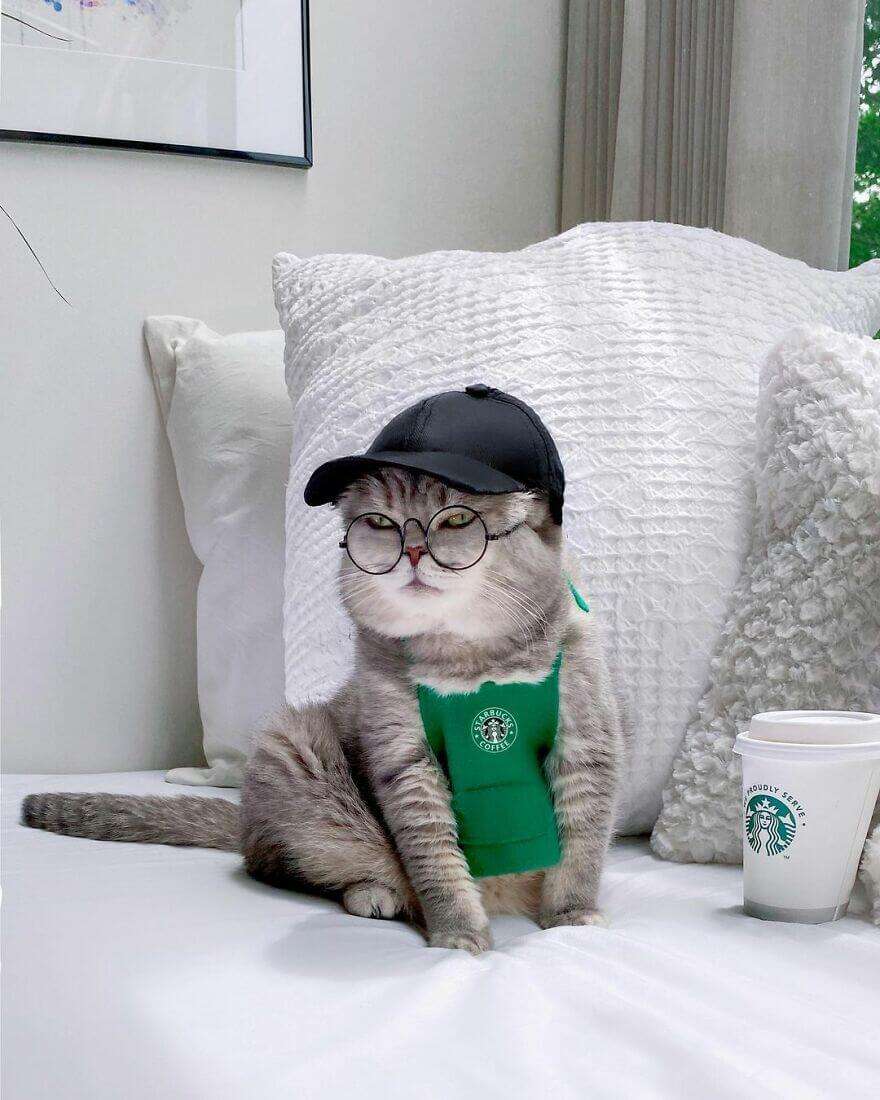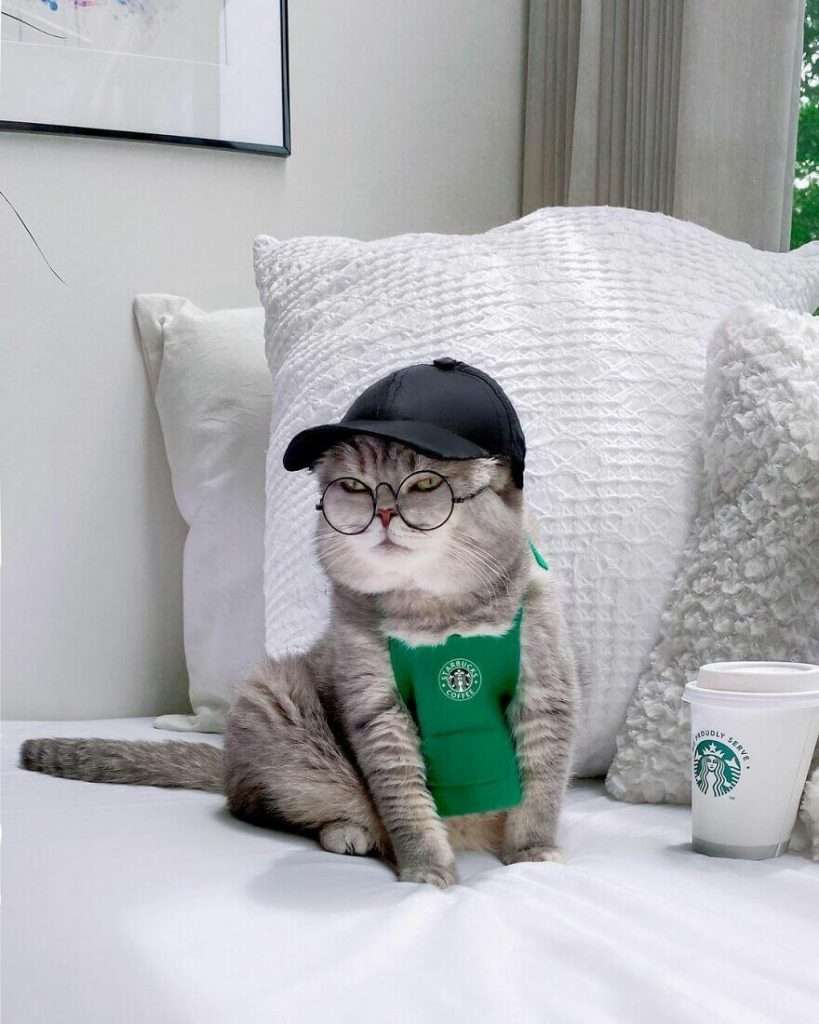 #10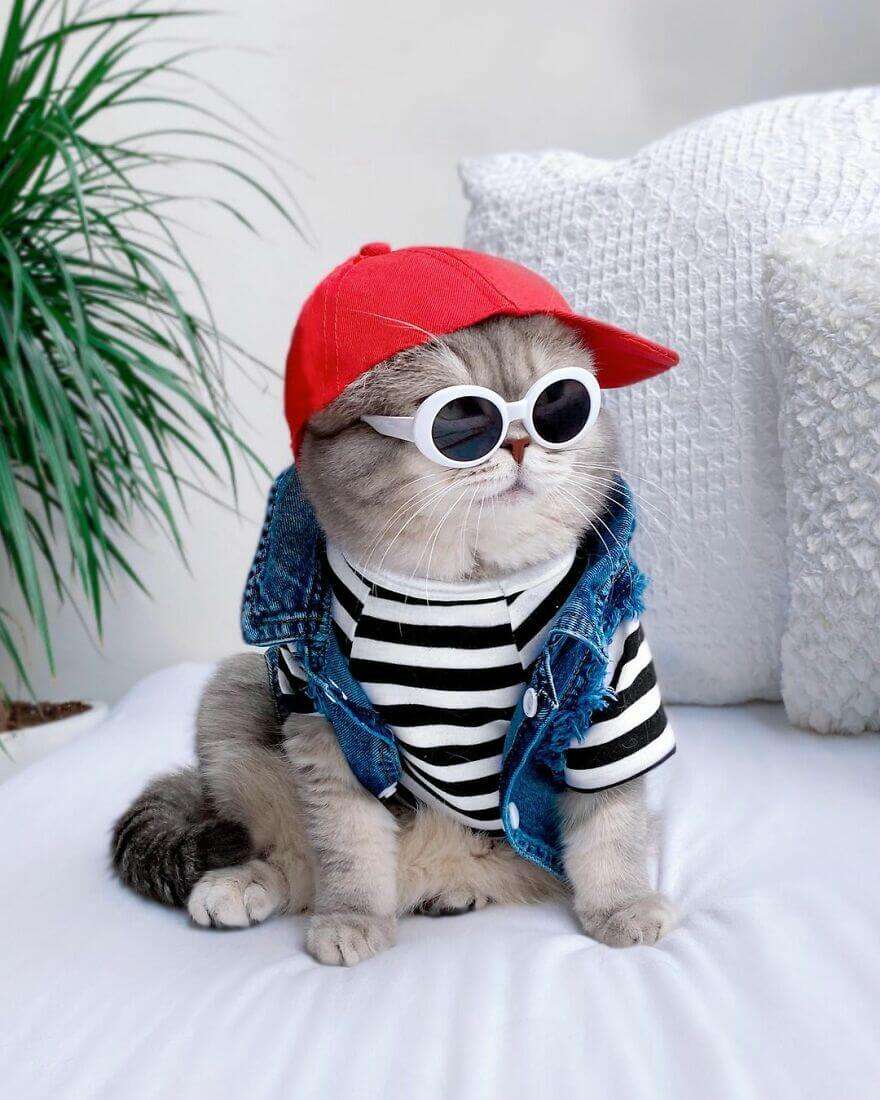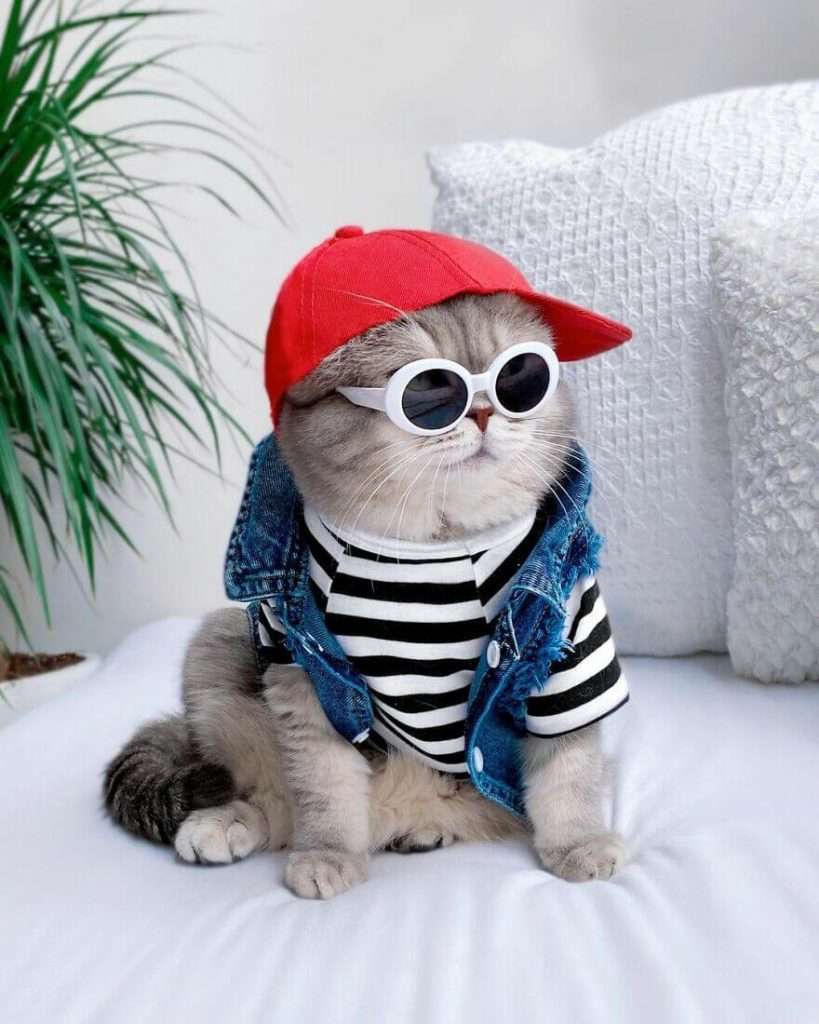 #11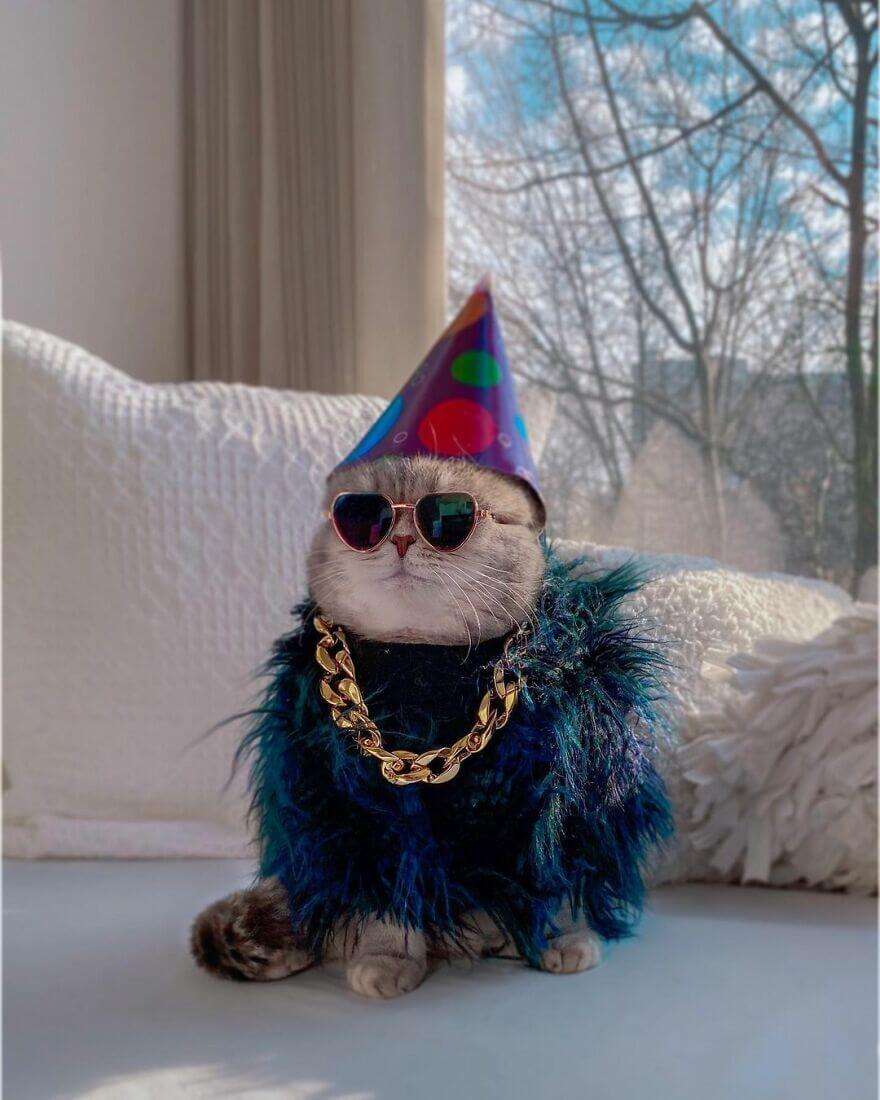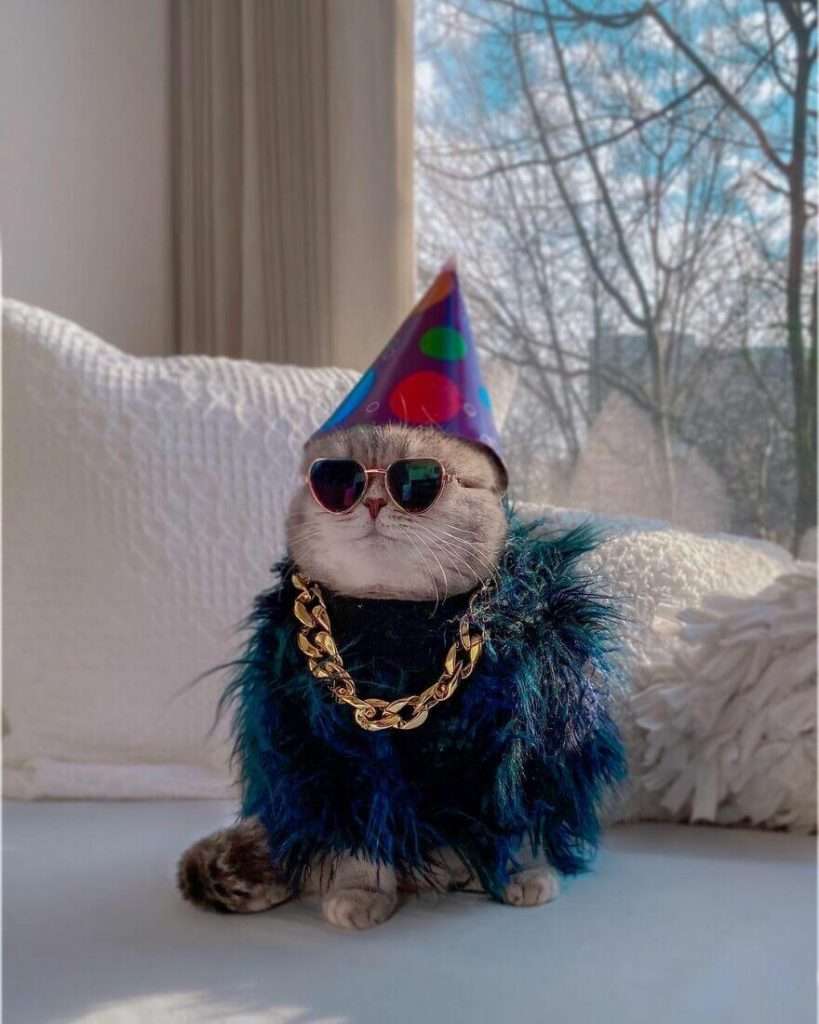 #12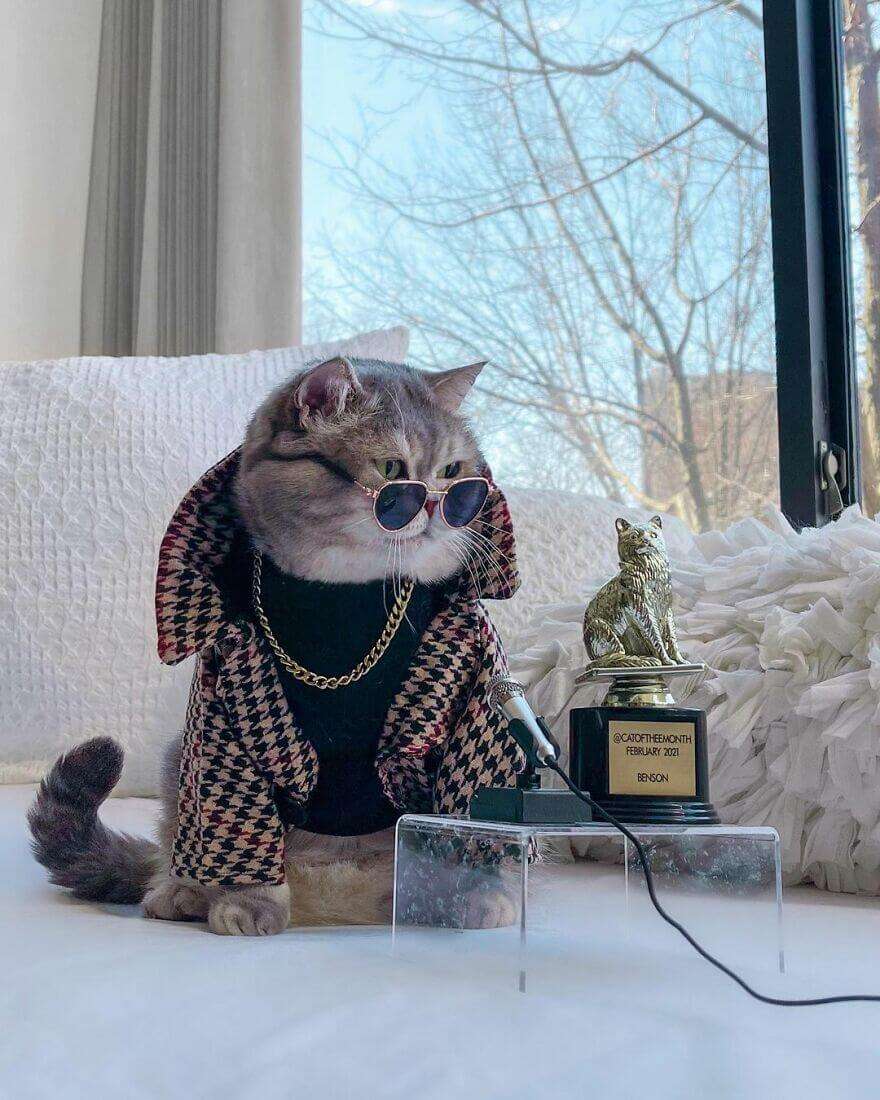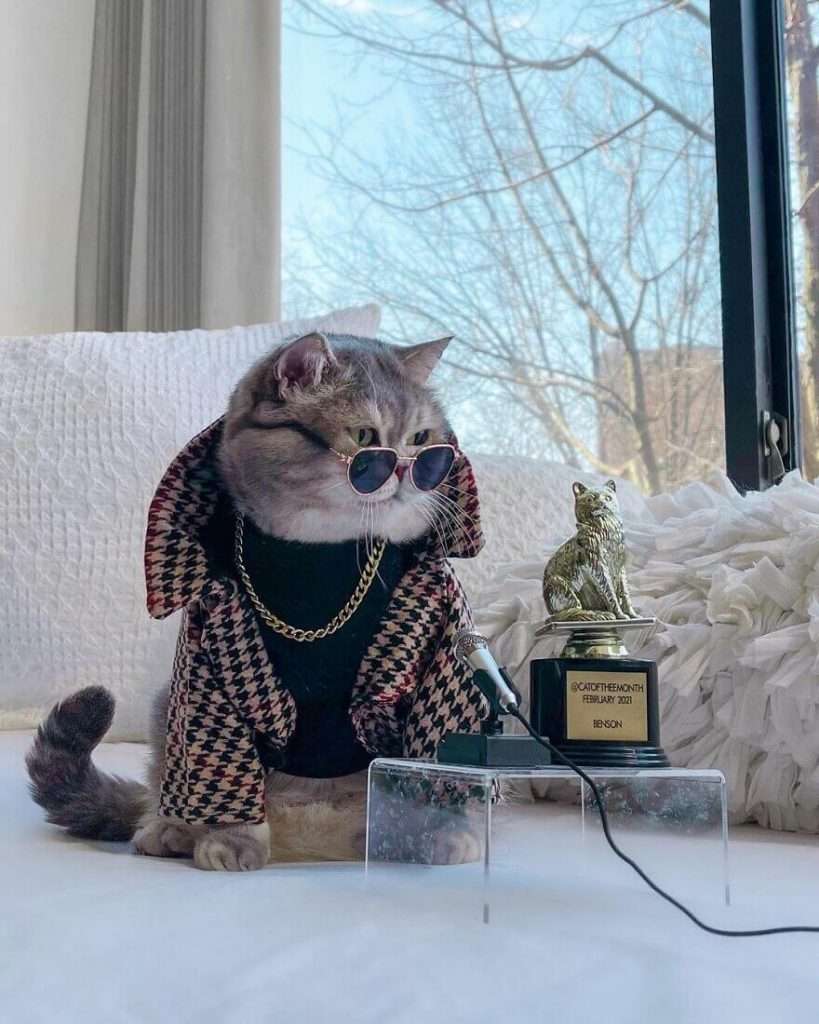 #13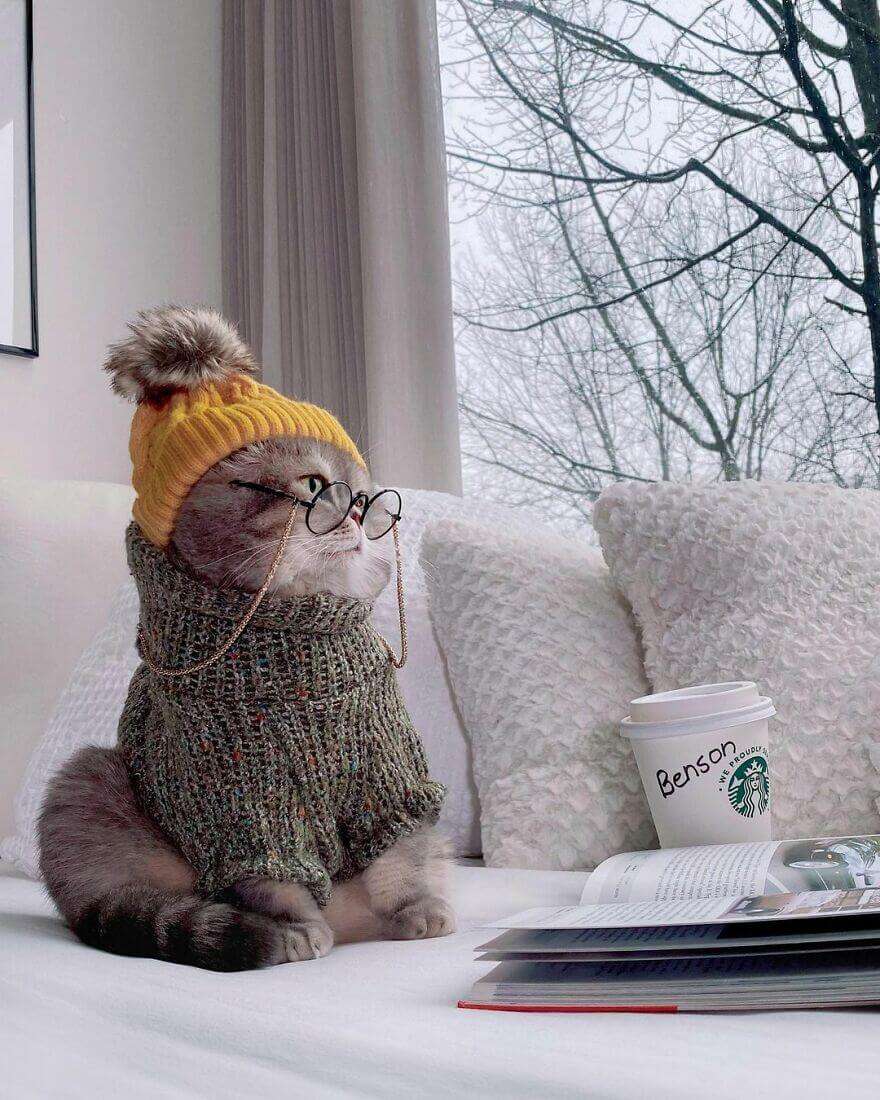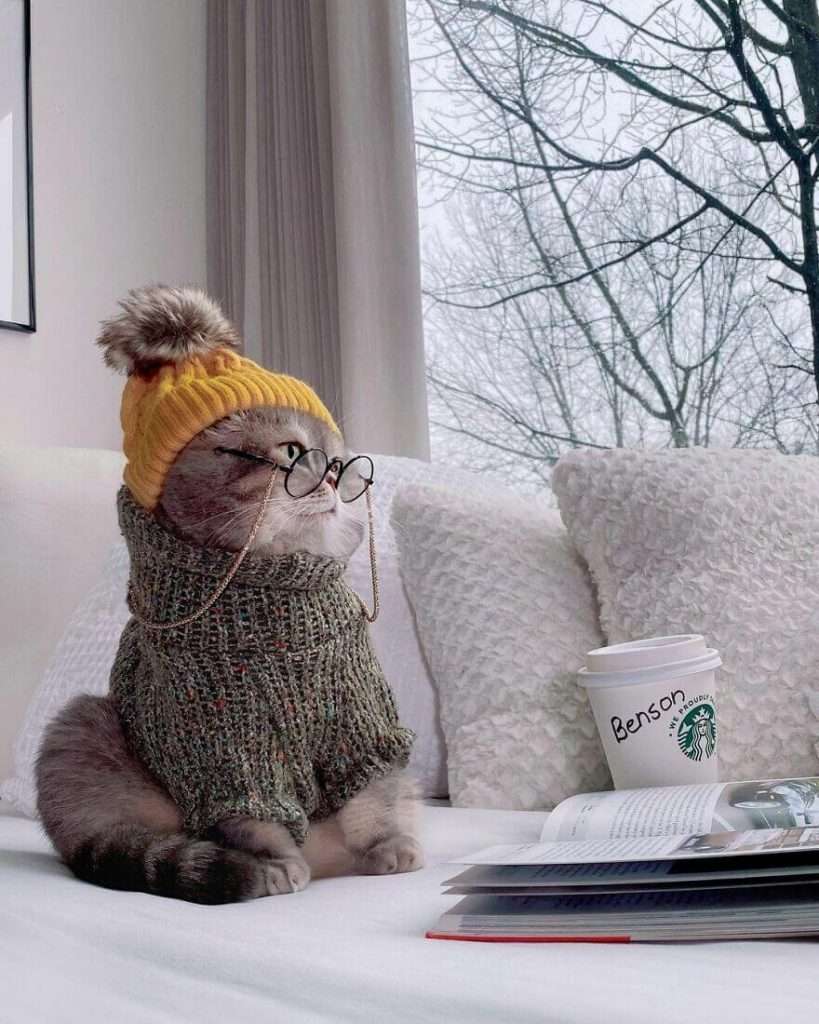 #14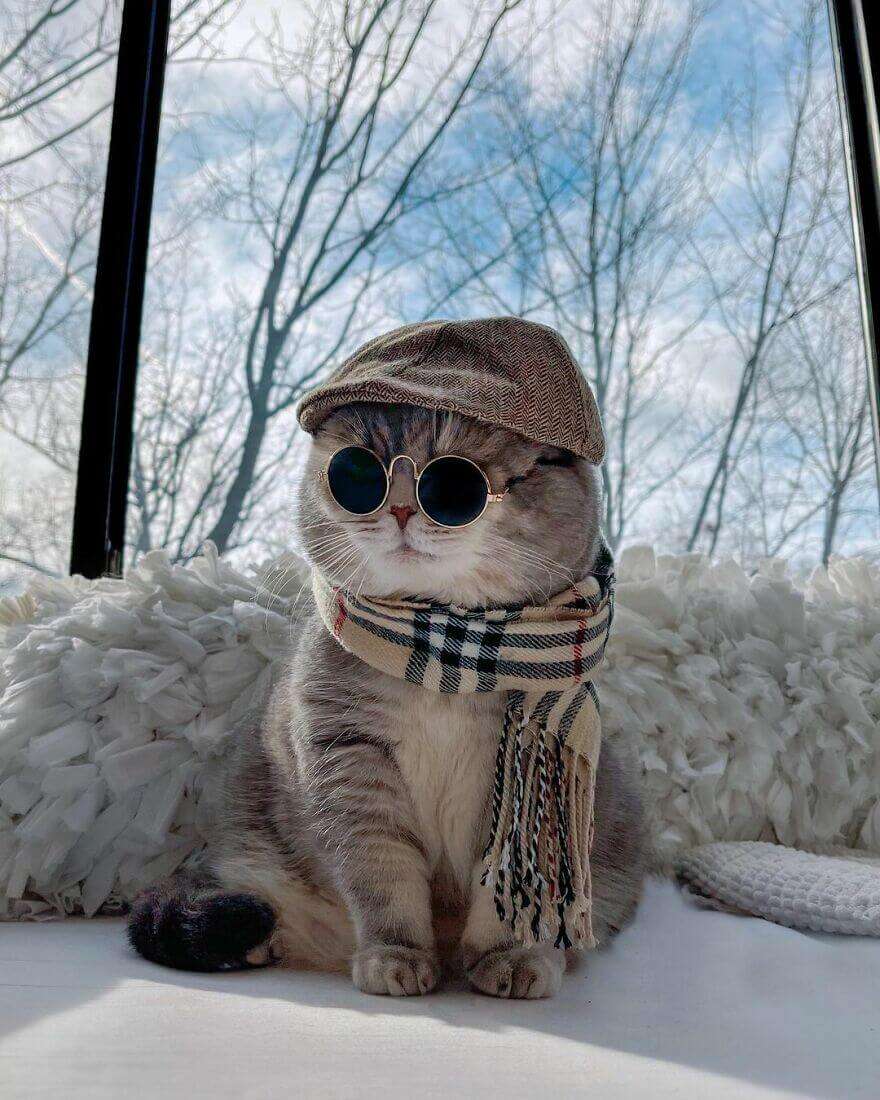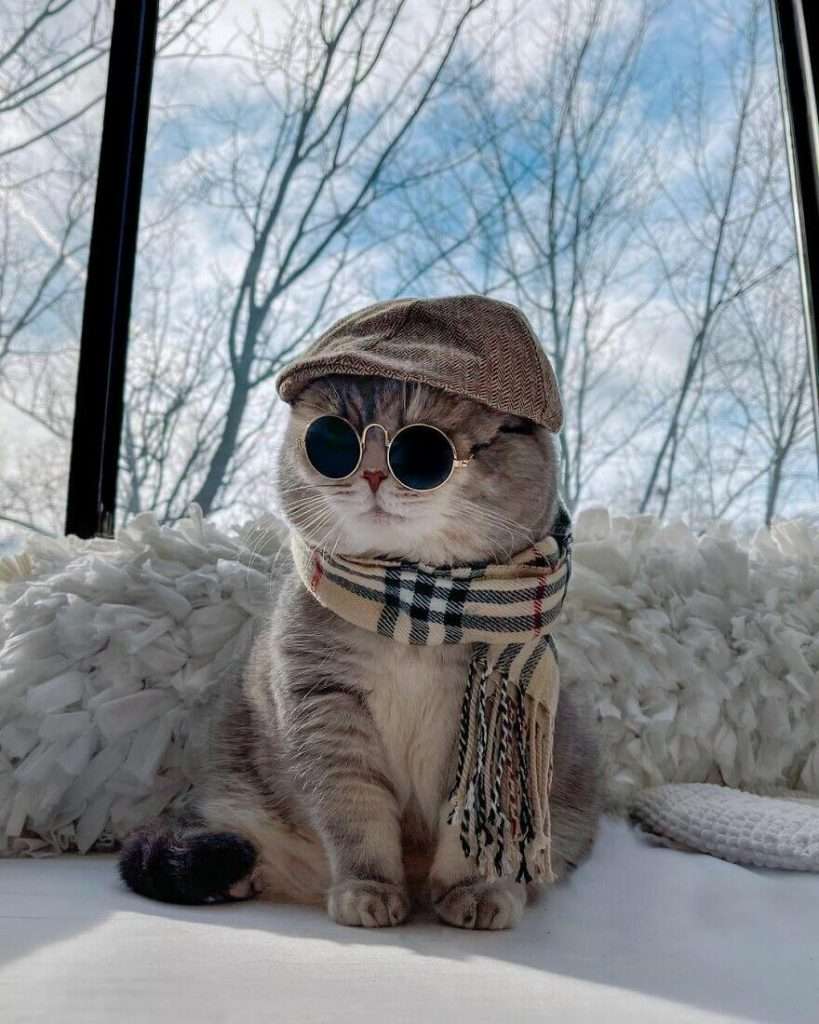 #15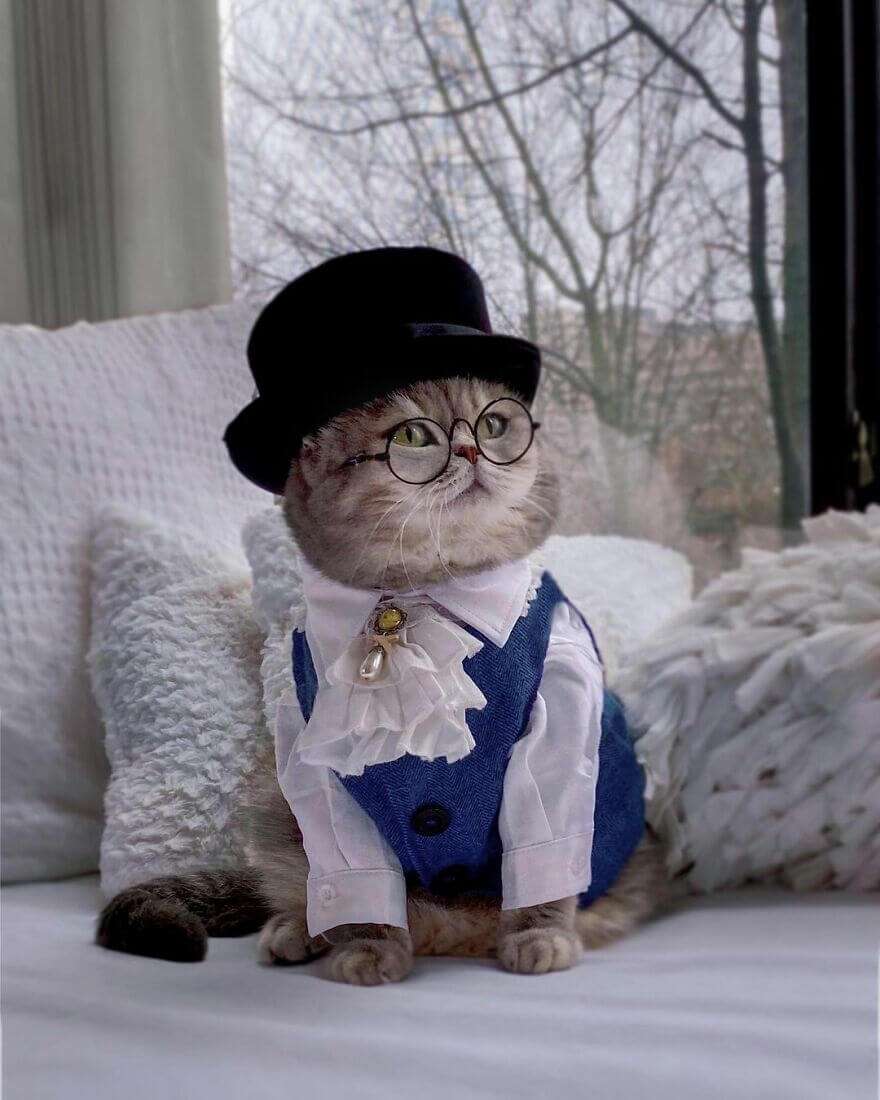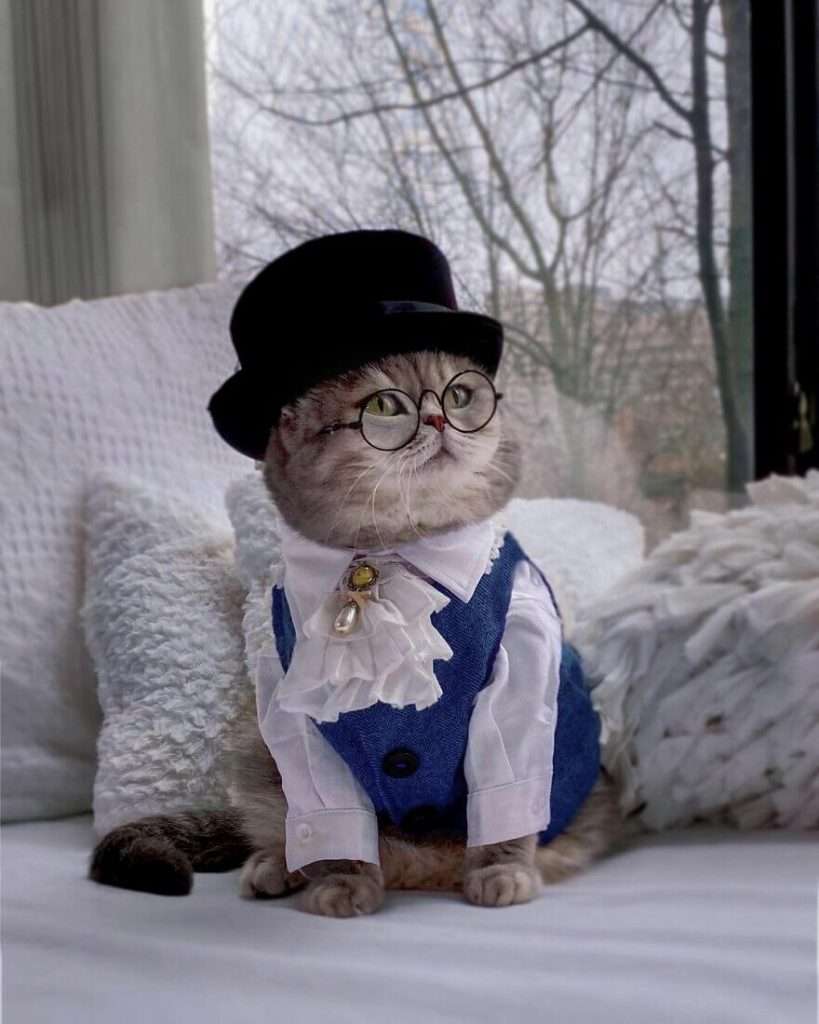 #16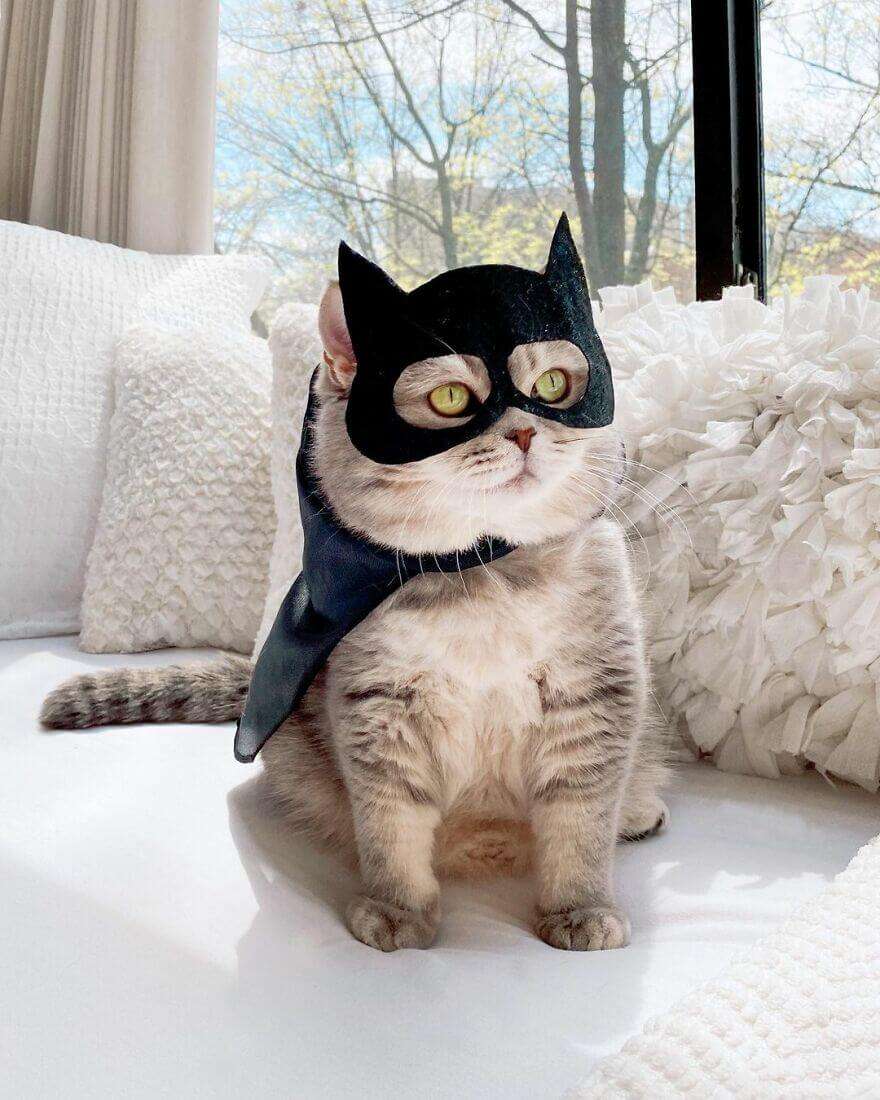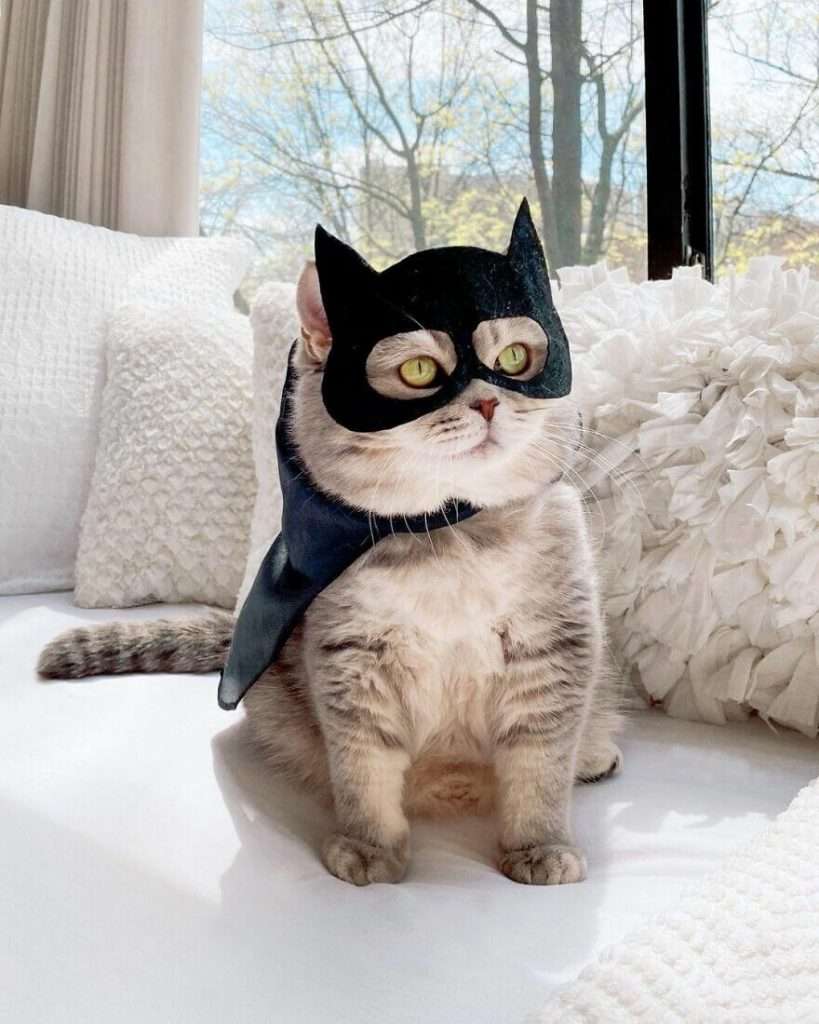 #17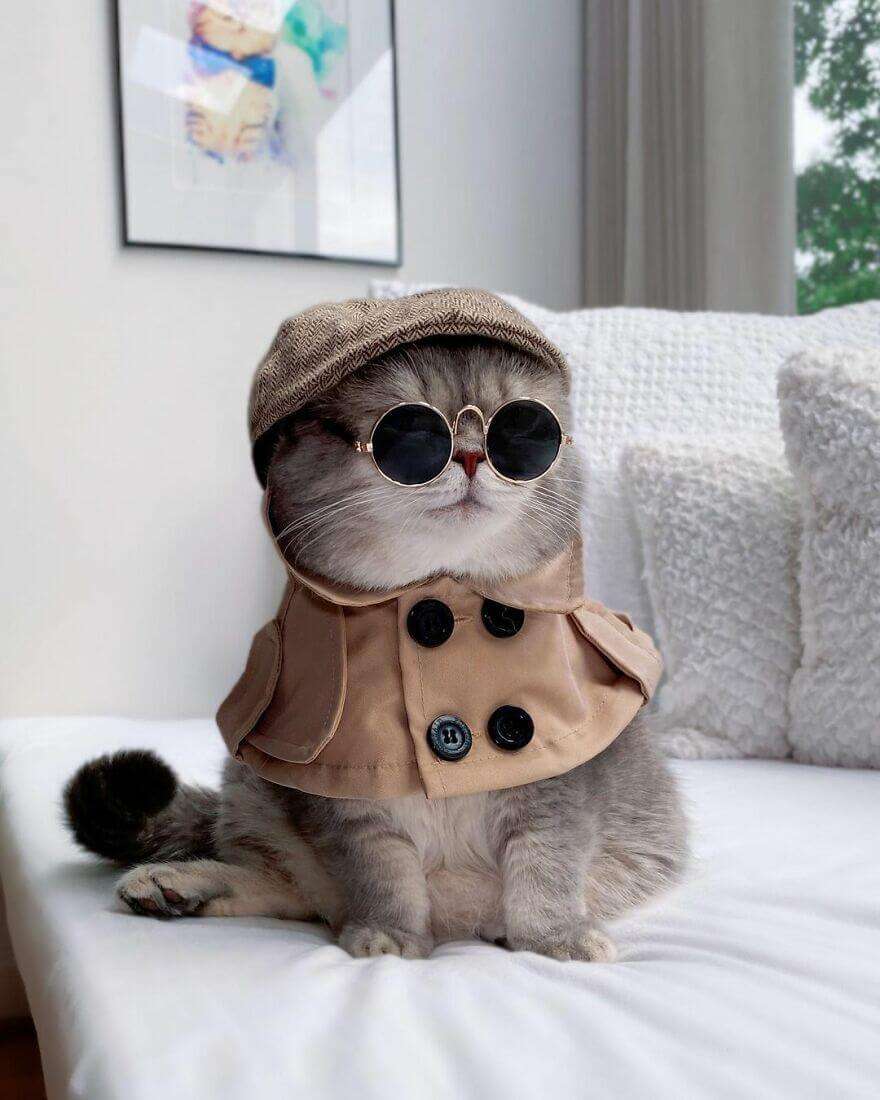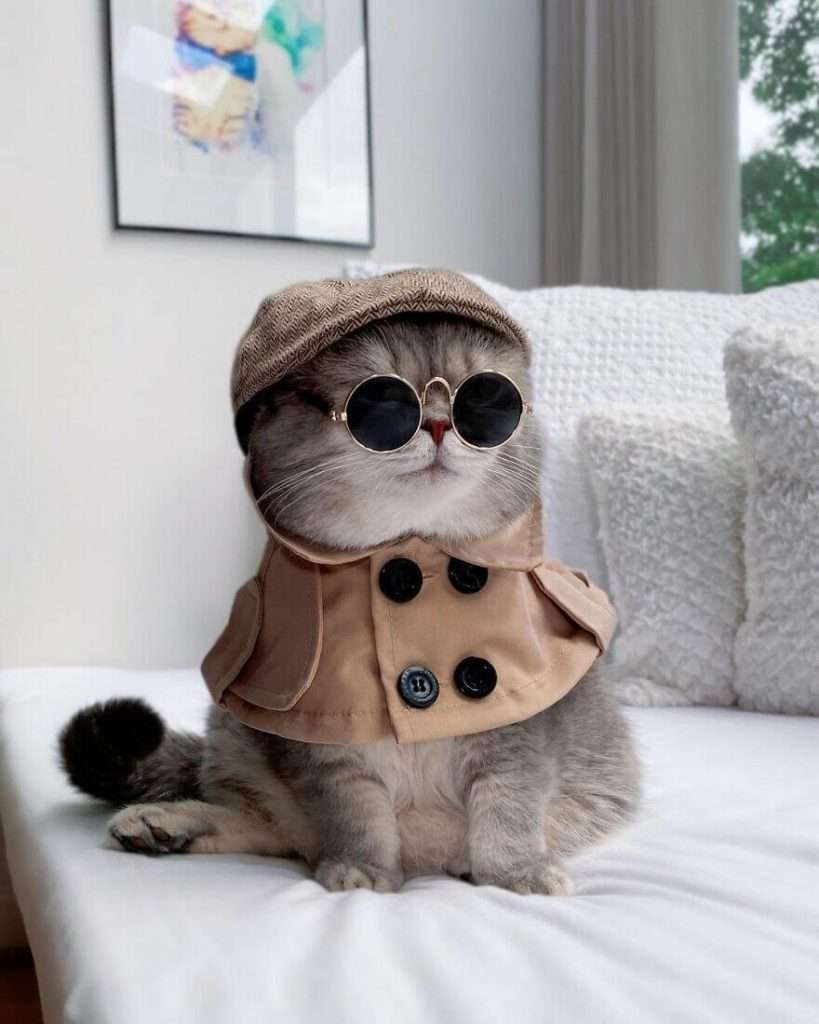 #18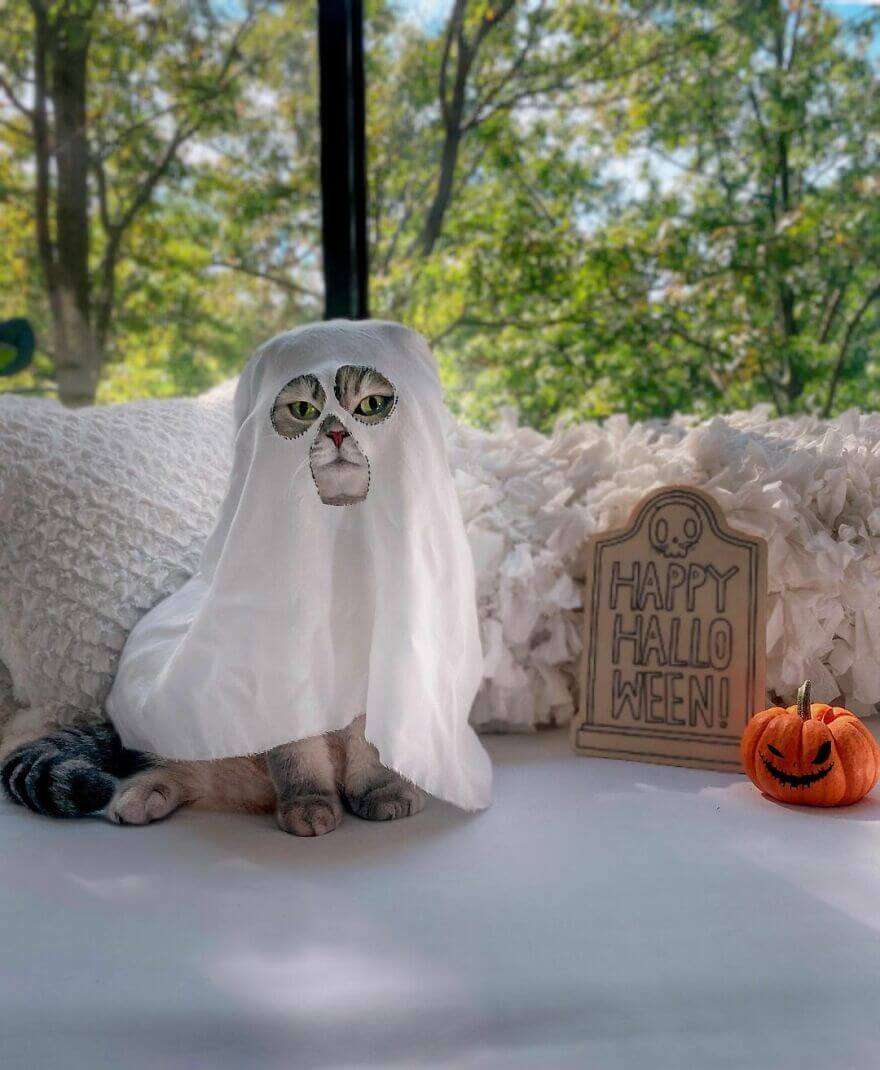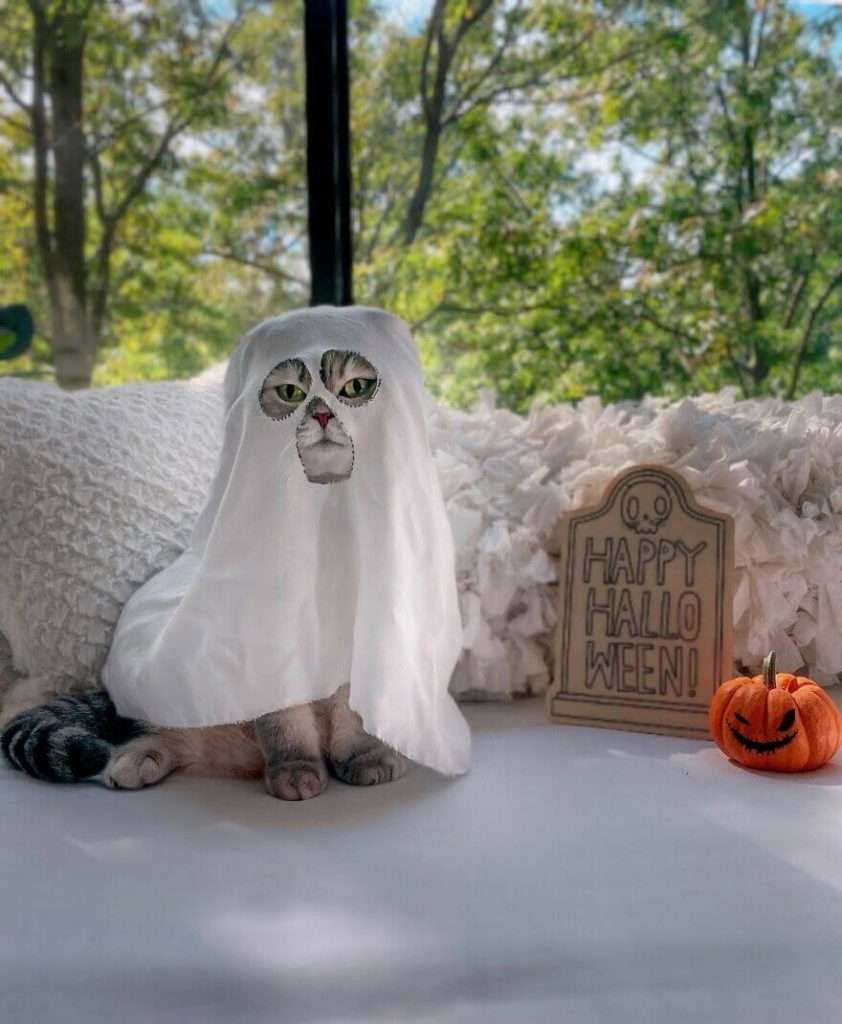 #19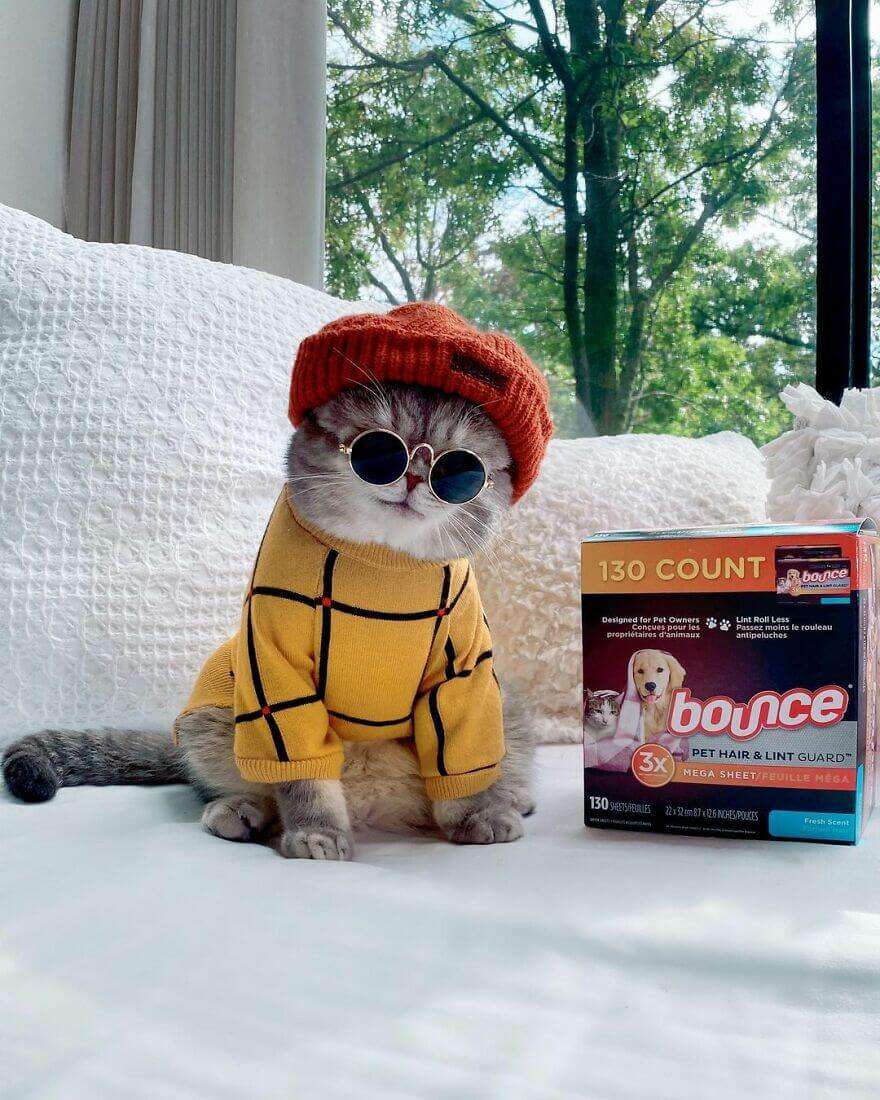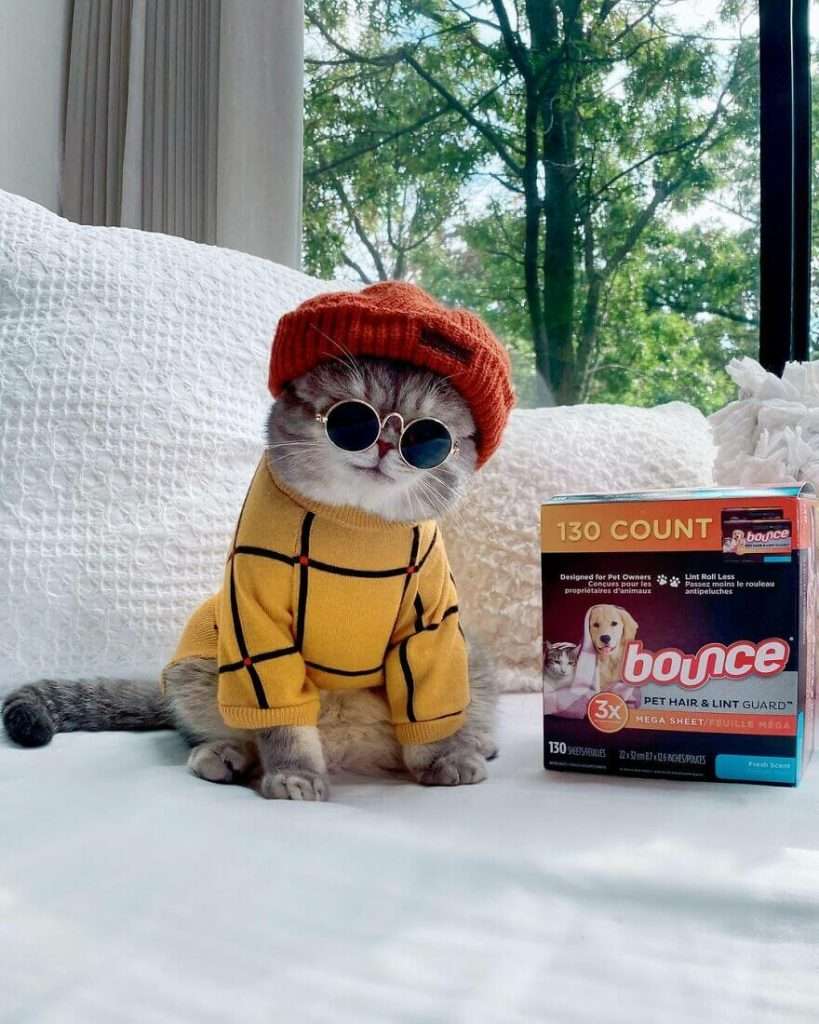 #20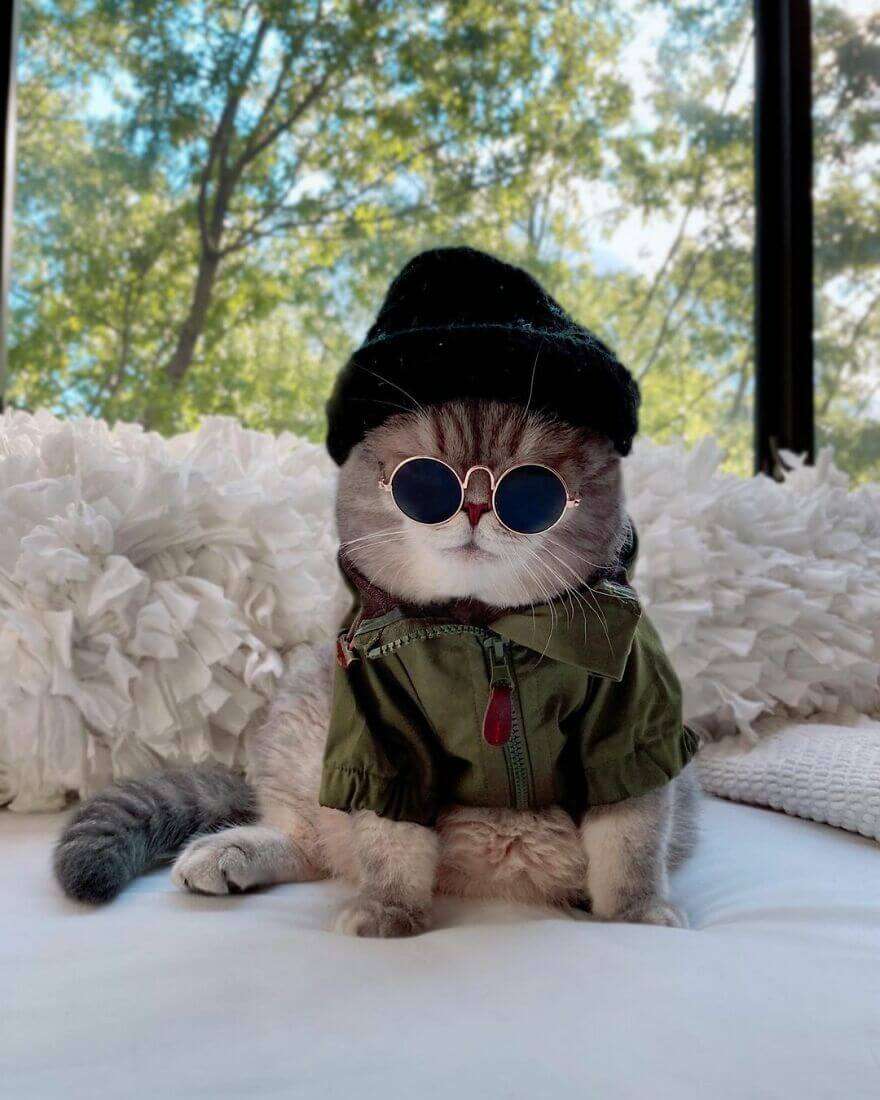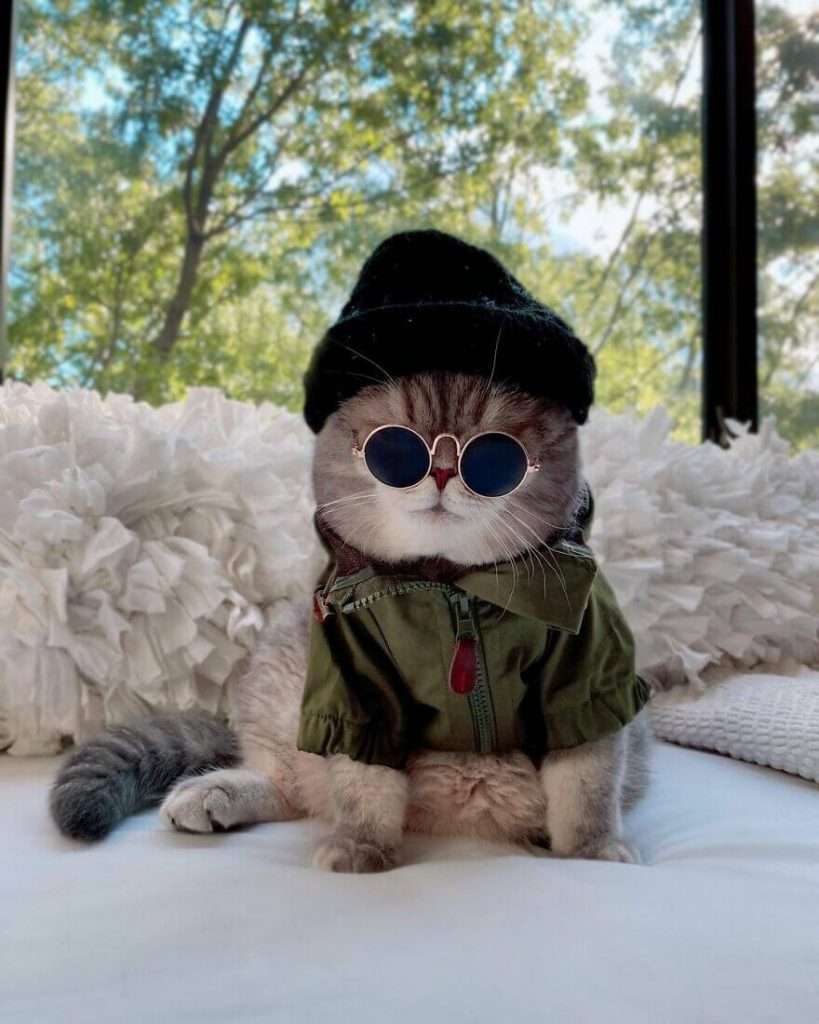 #21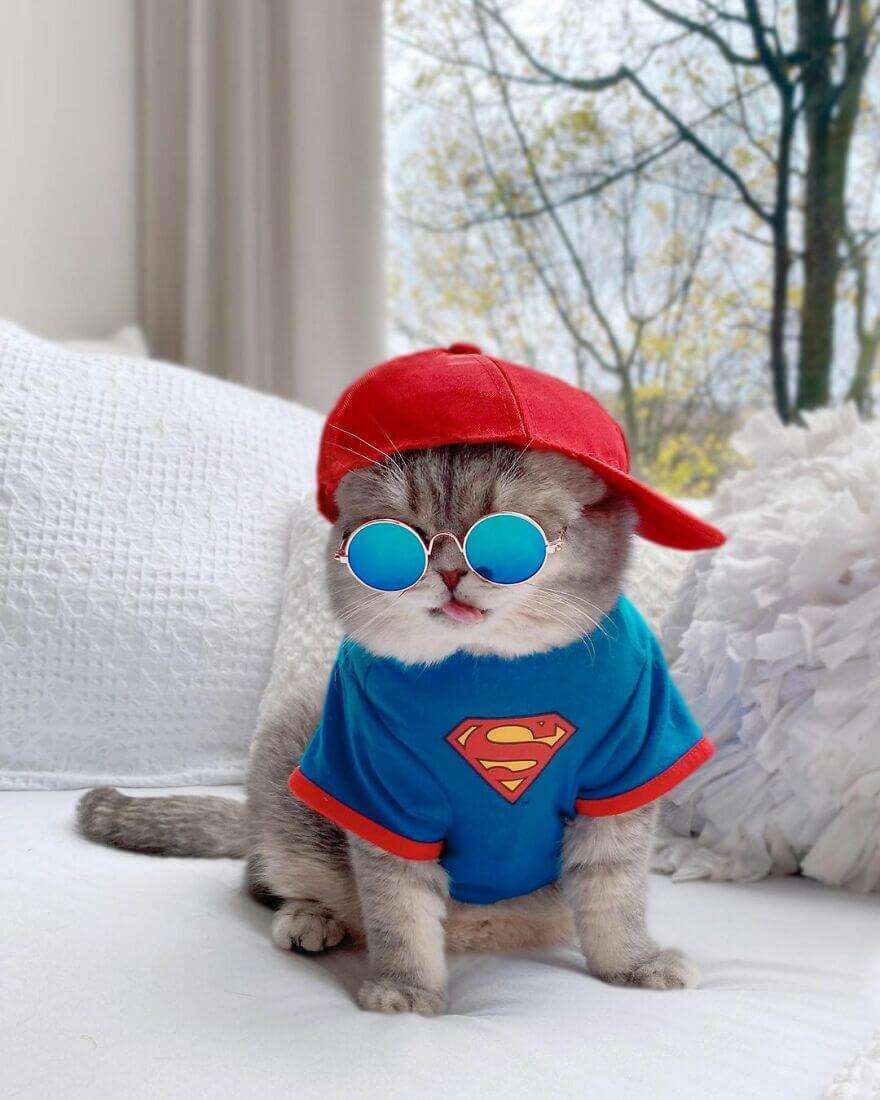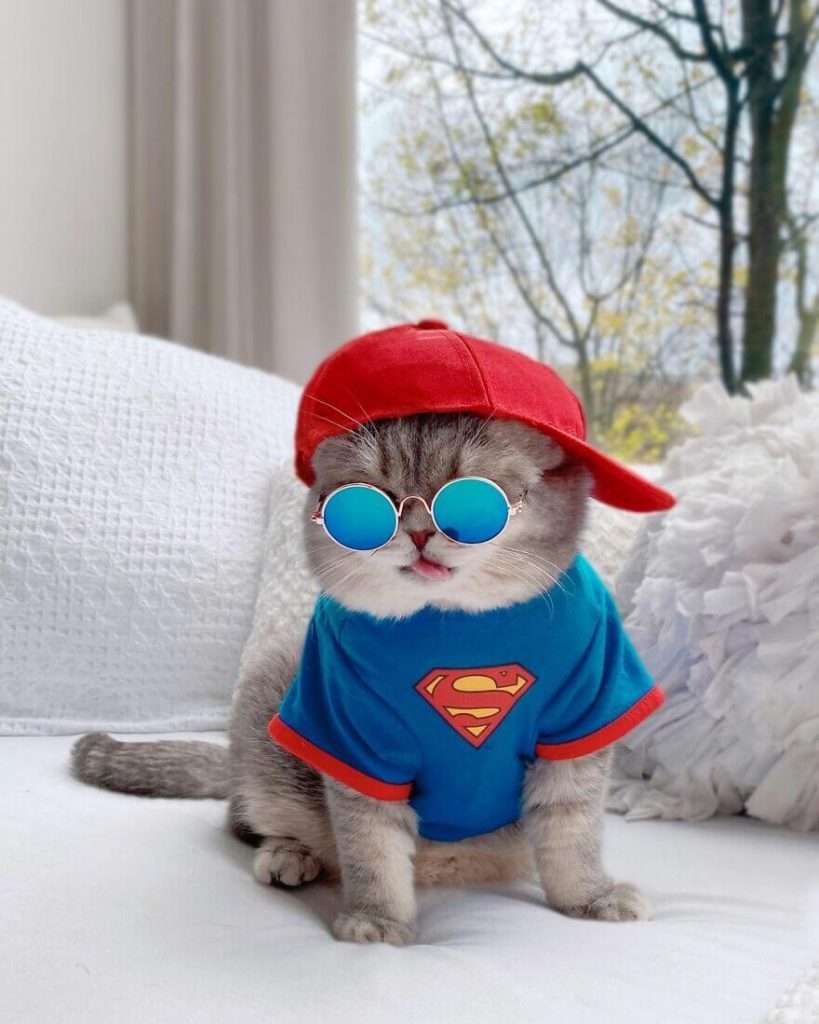 #22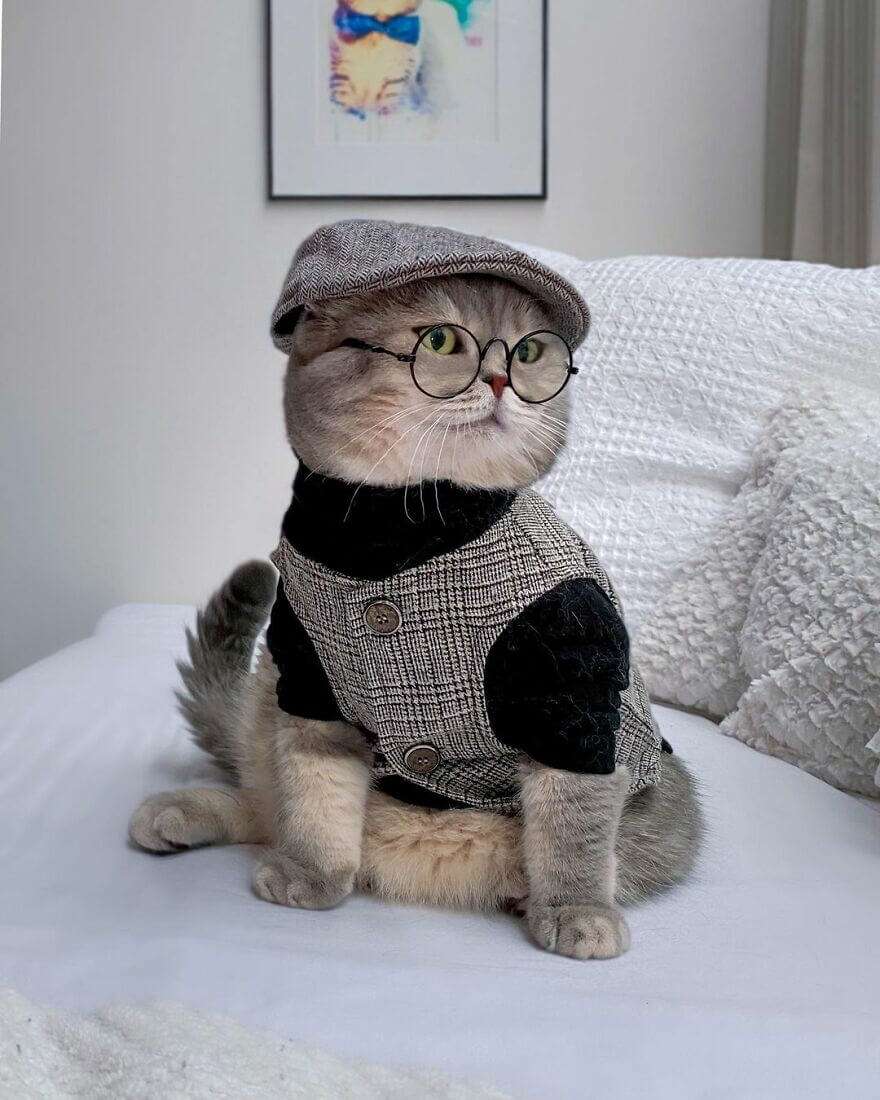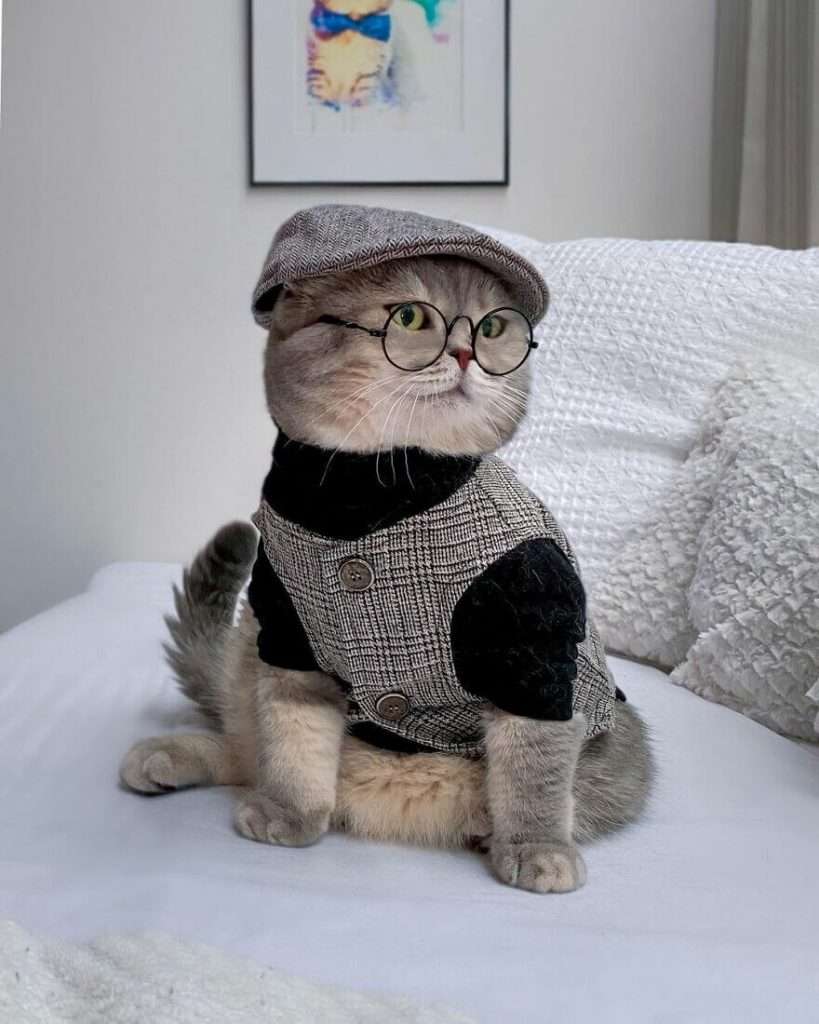 #23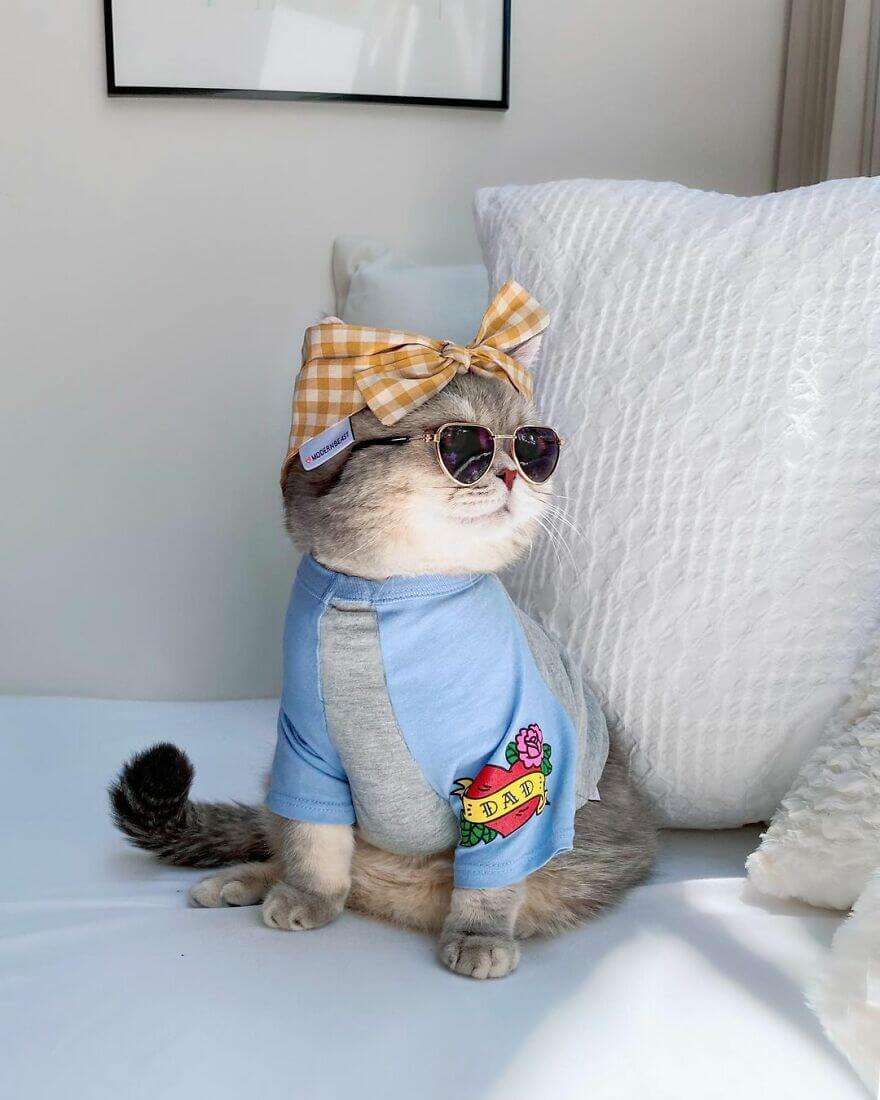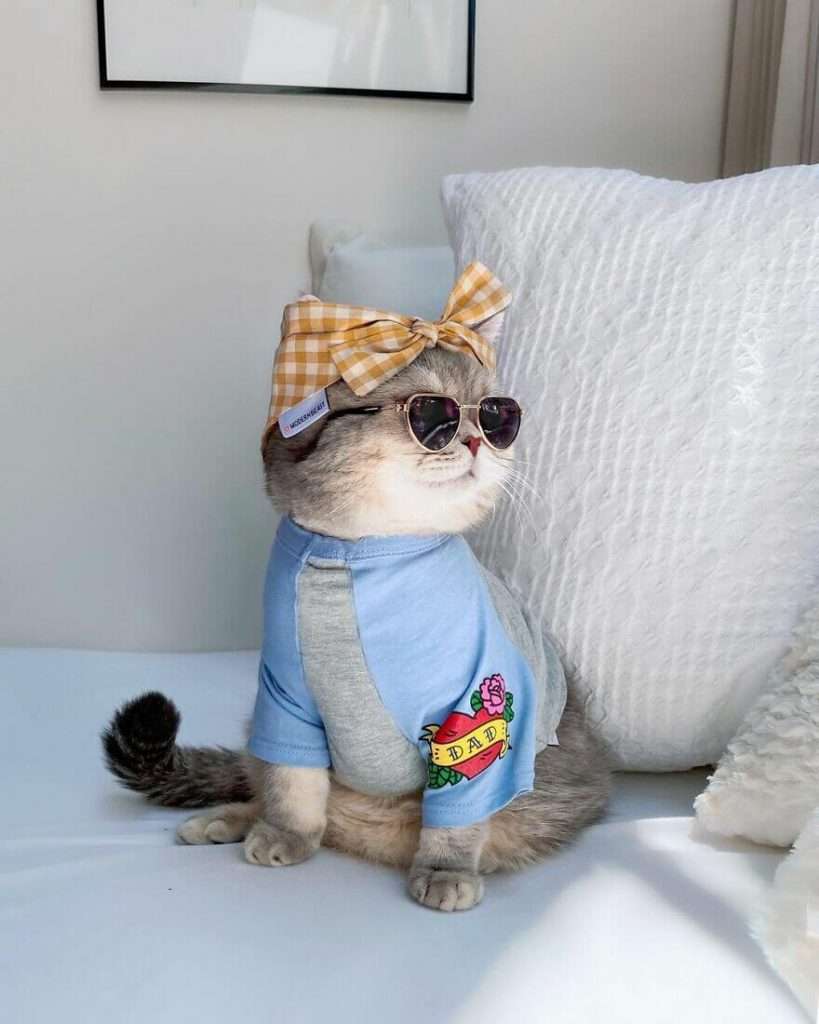 #24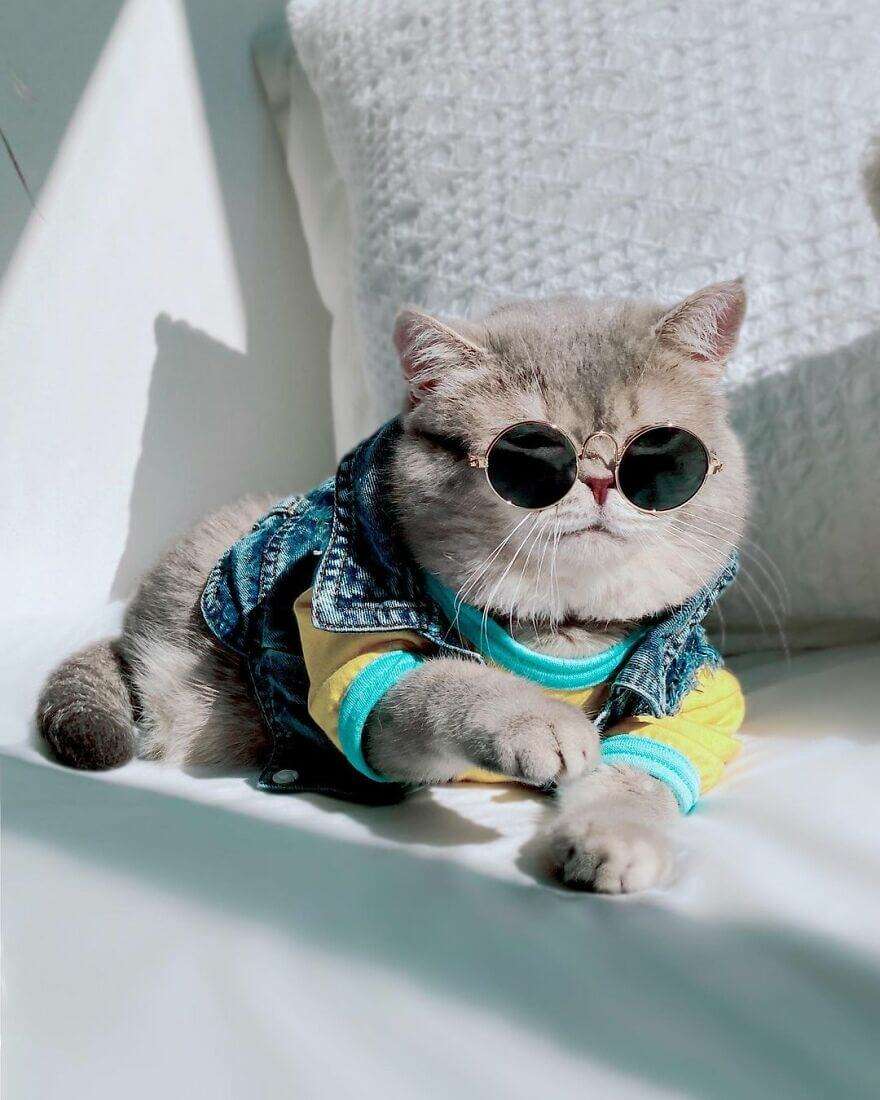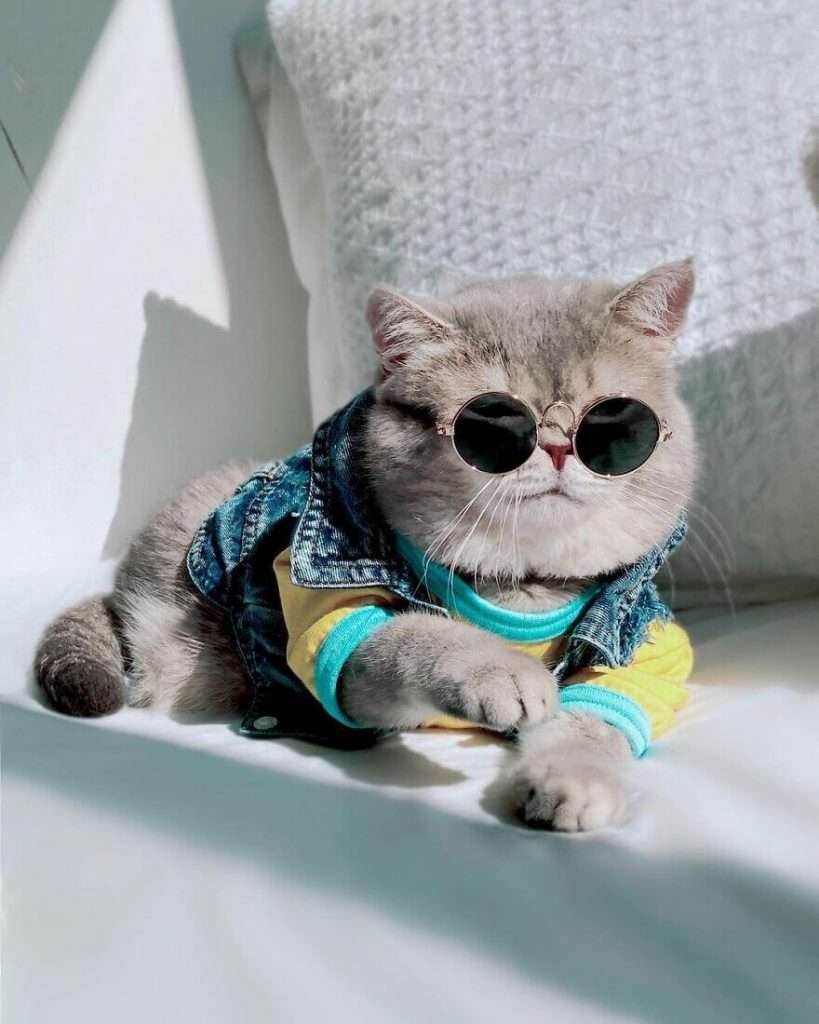 #25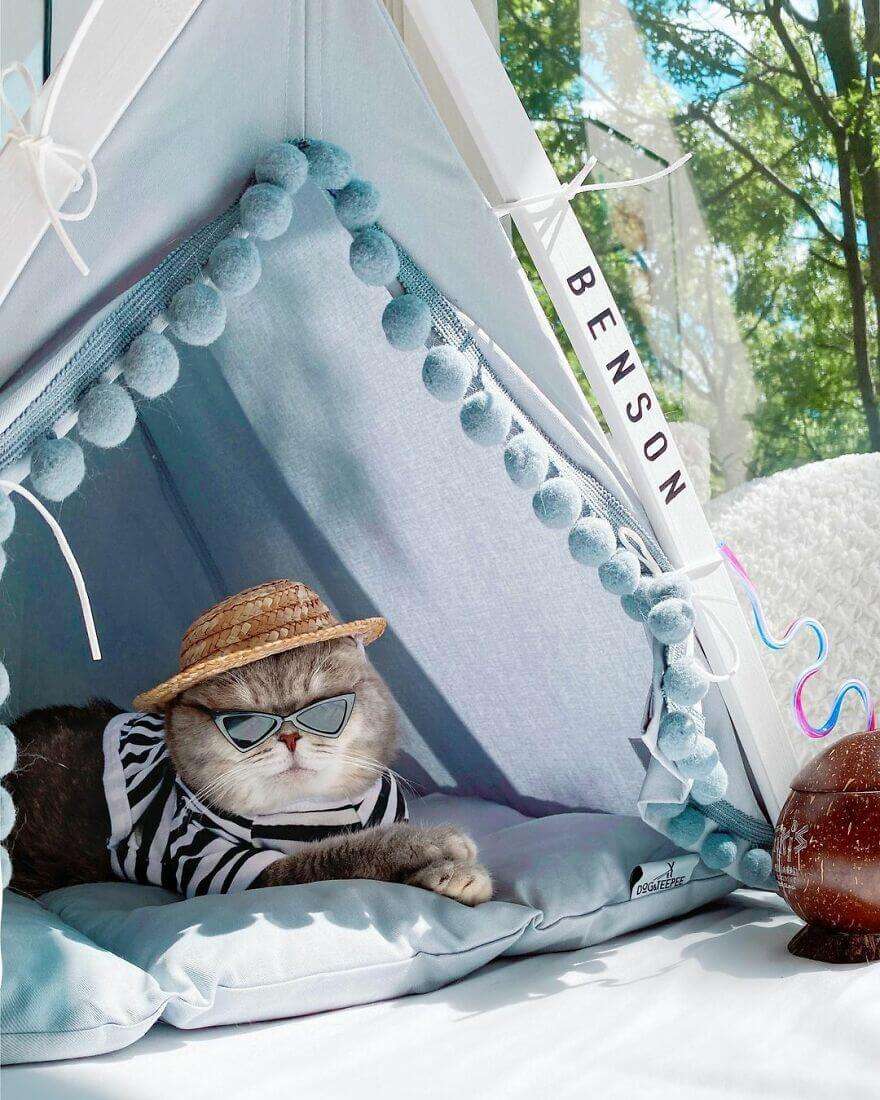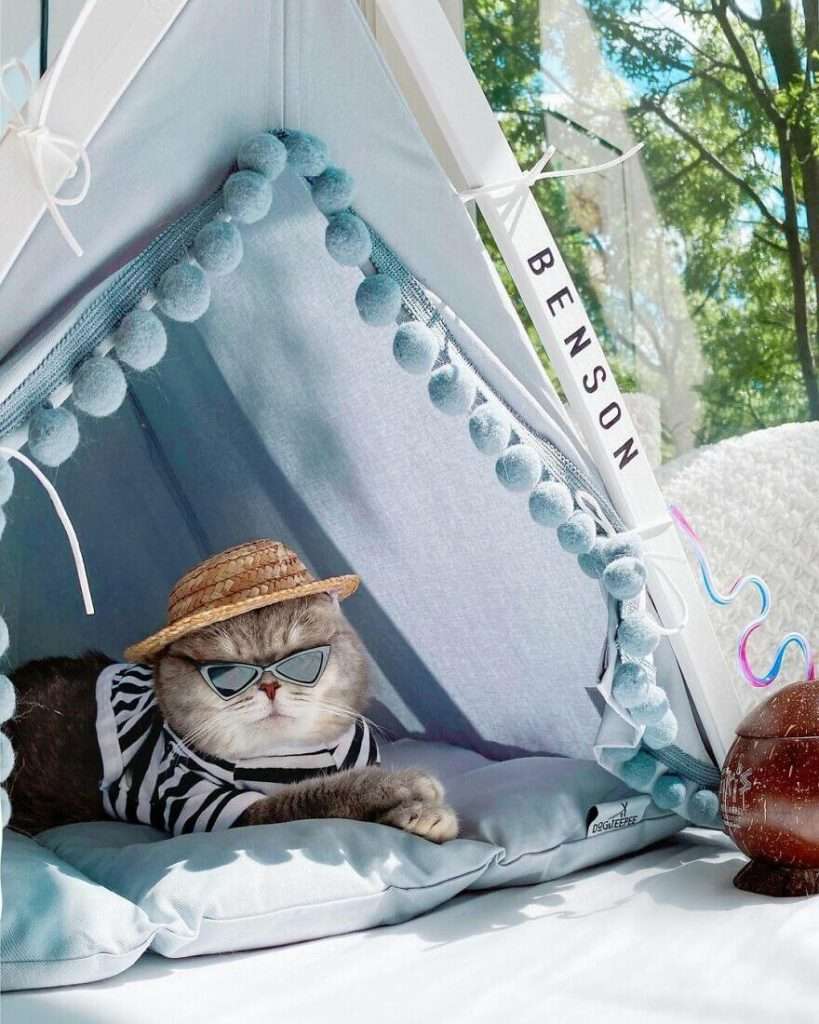 #26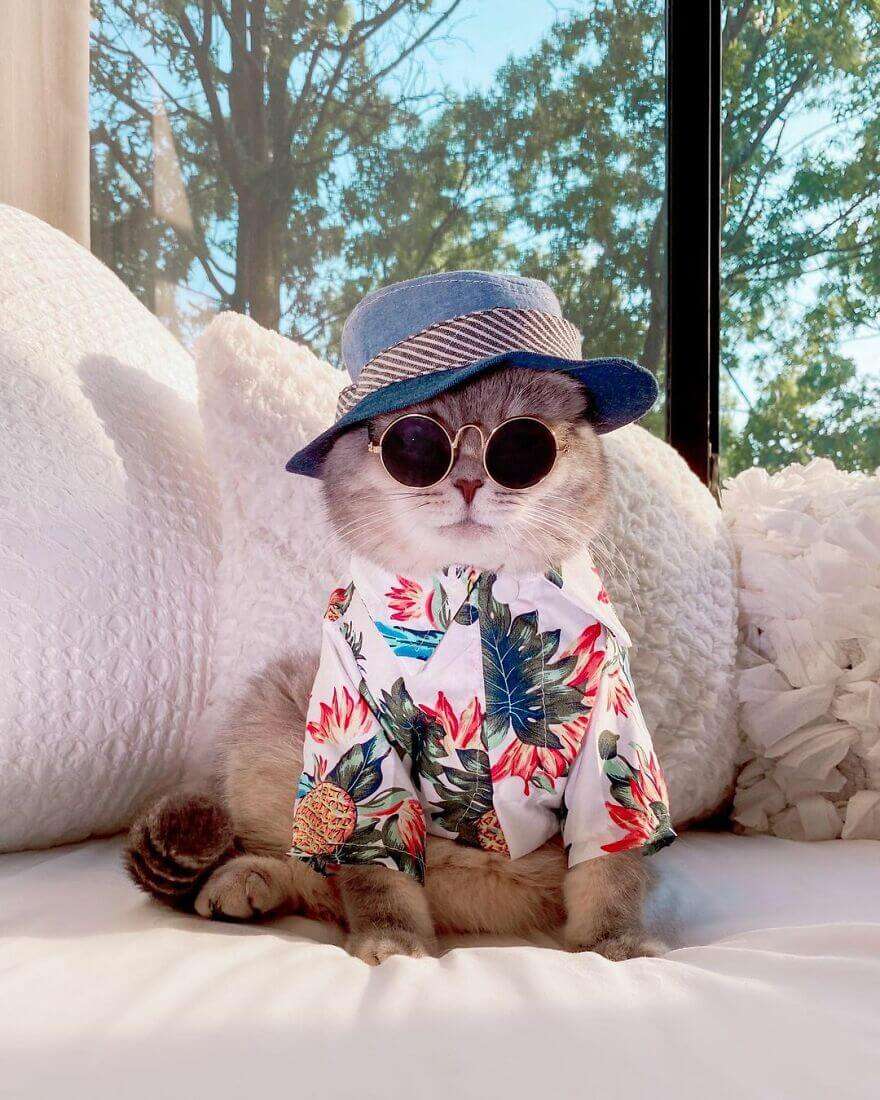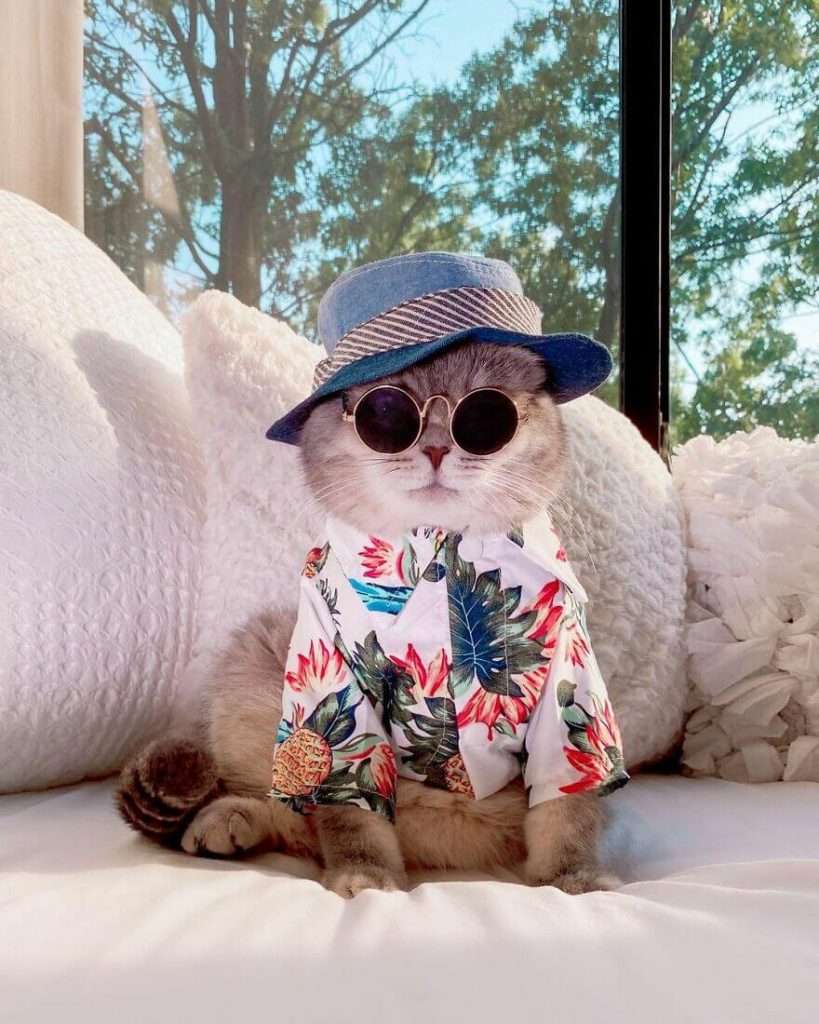 #27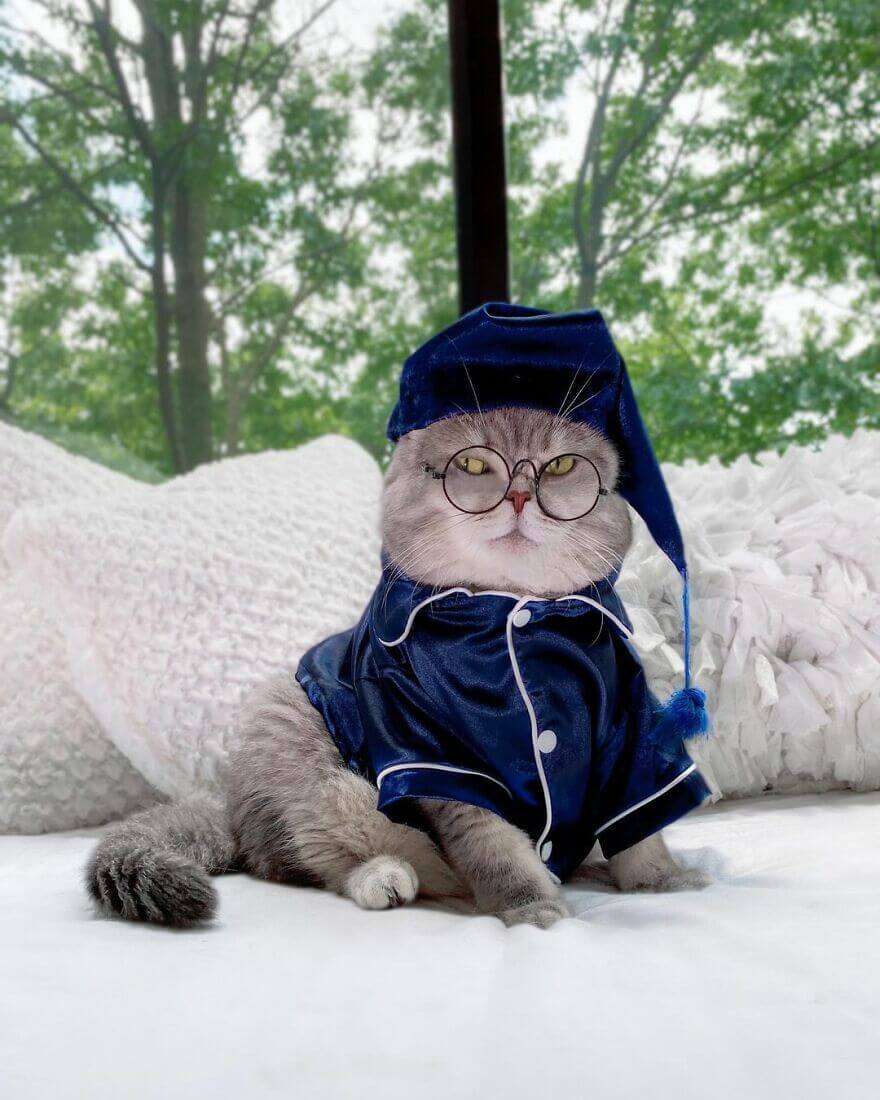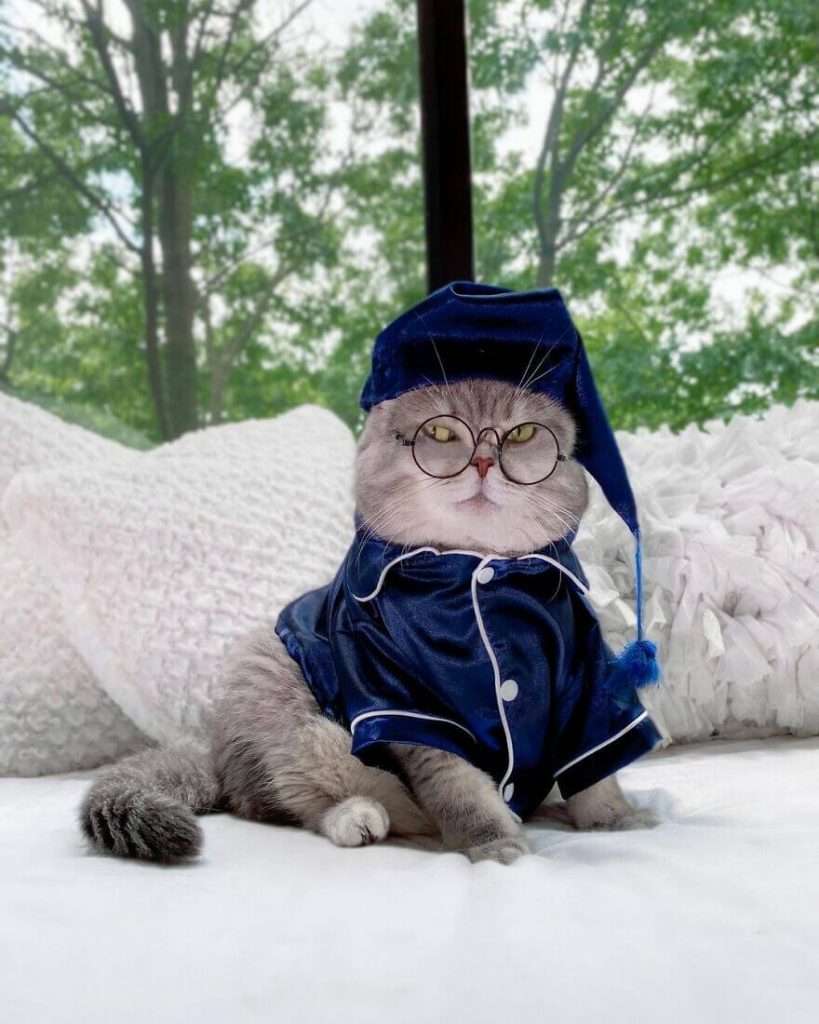 #28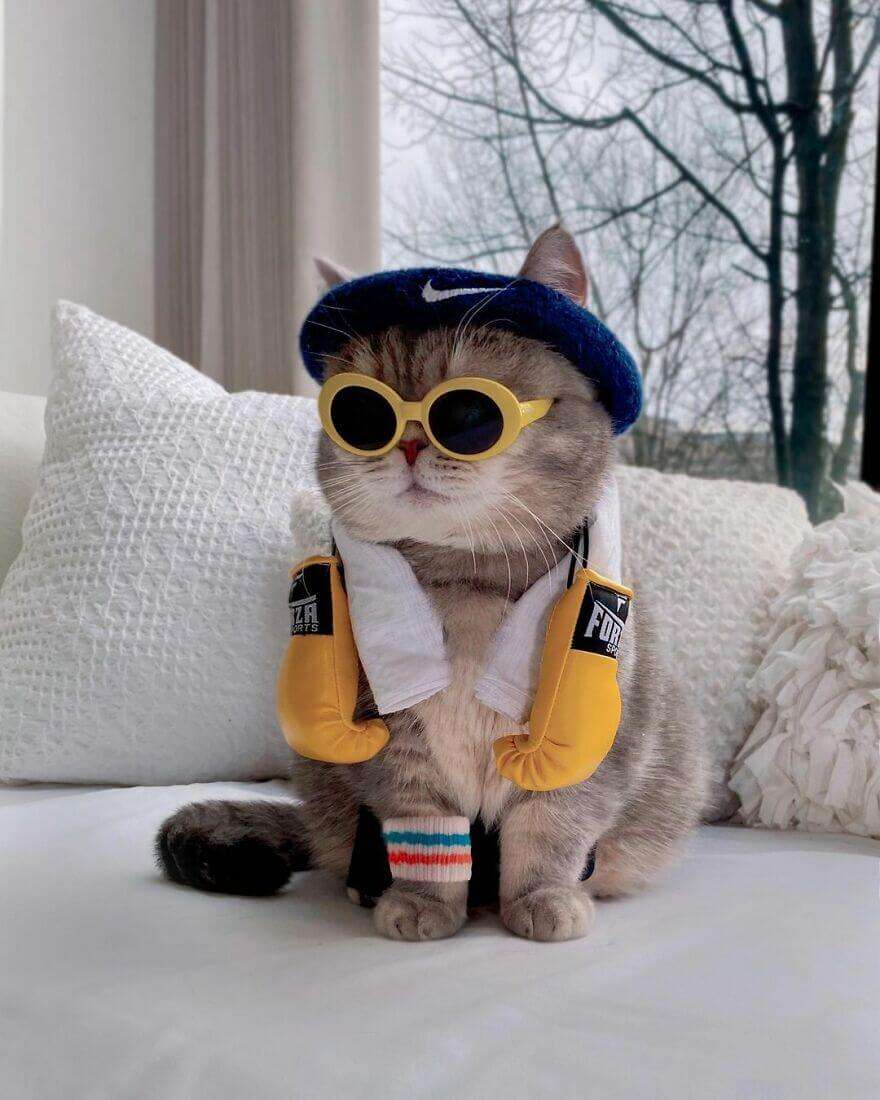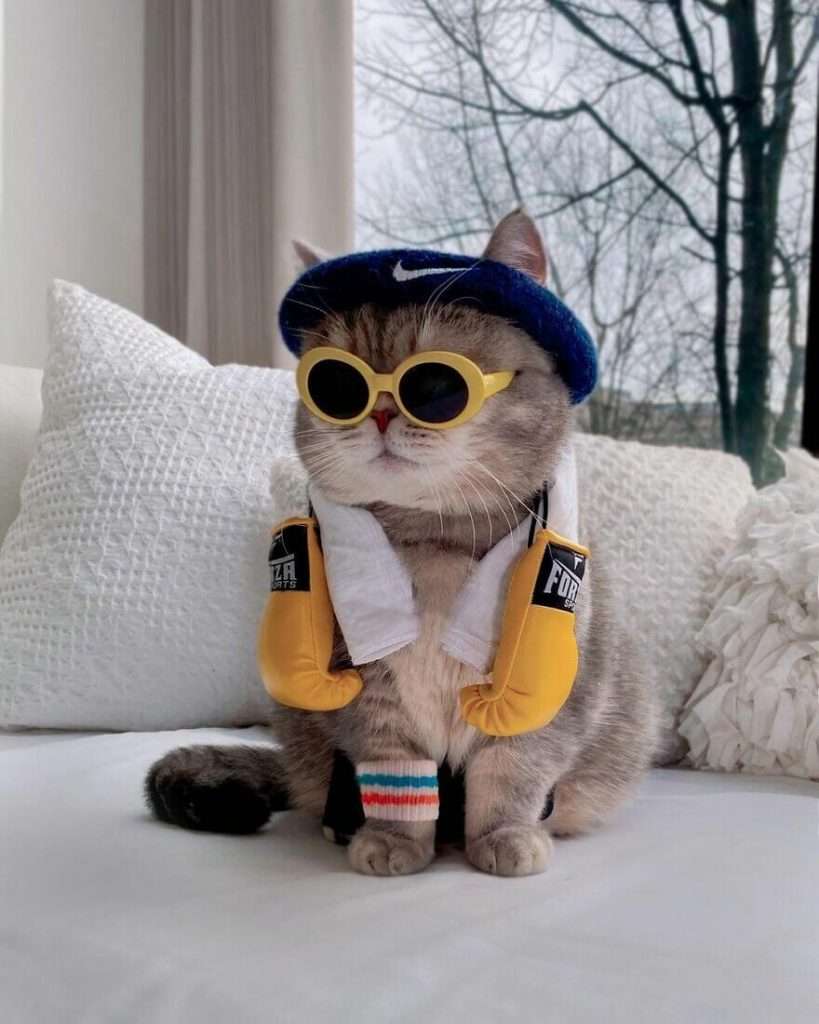 #29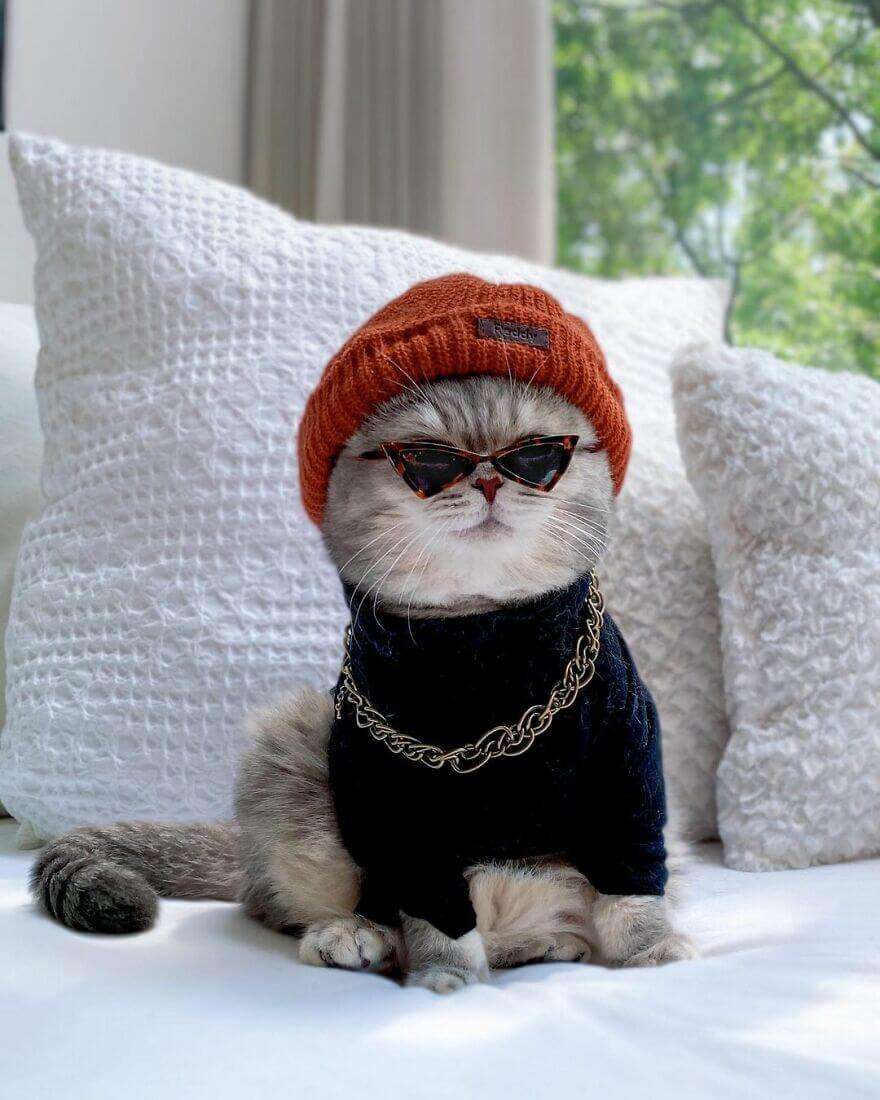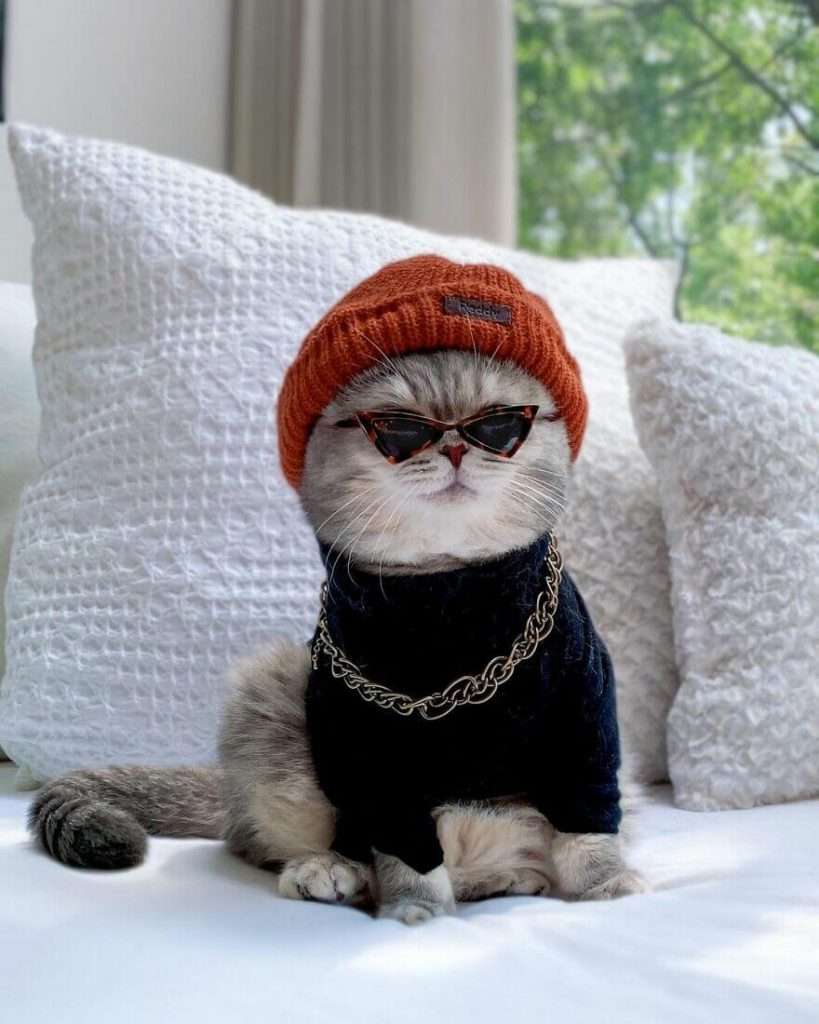 #30