Nowadays, people love to have animals as pets. Cats are the most popular because of their true love for humans and their cuteness. Posting cats images and videos on the internet has become a hobby now. Some of them are going viral worldwide because of some unique characteristics, creativity, and owners' care. We will also tell you about a white Maine coon cat who went viral on the internet.
This white Maine coon cat's name is Kefir, and he lives with his owner Yuliya Minina in Stary Oskol, Russia. Kefir is 1 year old and famous because of his massive size. This white Maine coon cat weighs around 26.5 Pounds. Yuliya got Kefir from a cattery, and because of its beautiful white fur, they called him Kefir, which means dairy drink. Even he is massive in size, he is an intelligent cat. He doesn't harm anyone or furniture, and they treat Kefir like a faithful family member.
When people see this cat for the first time, most of them think it is a dog and not a cat. They react strangely because of Kefir's size. However, Yuliya expects Kefir to grow a bit more. Yuliya expects this because, usually, Maine coons keep growing until they are 3 years old. Those who only saw this cat in photos say this is not real. These photos were edited in photoshop. Yuliya said that she doesn't use photoshop. Also, you can see lots of images on the internet that was taken by others. So, scroll down to see this massive cat, then you can see how big it is.
This is Kefir, a white Maine coon cat who got famous on the internet because of its size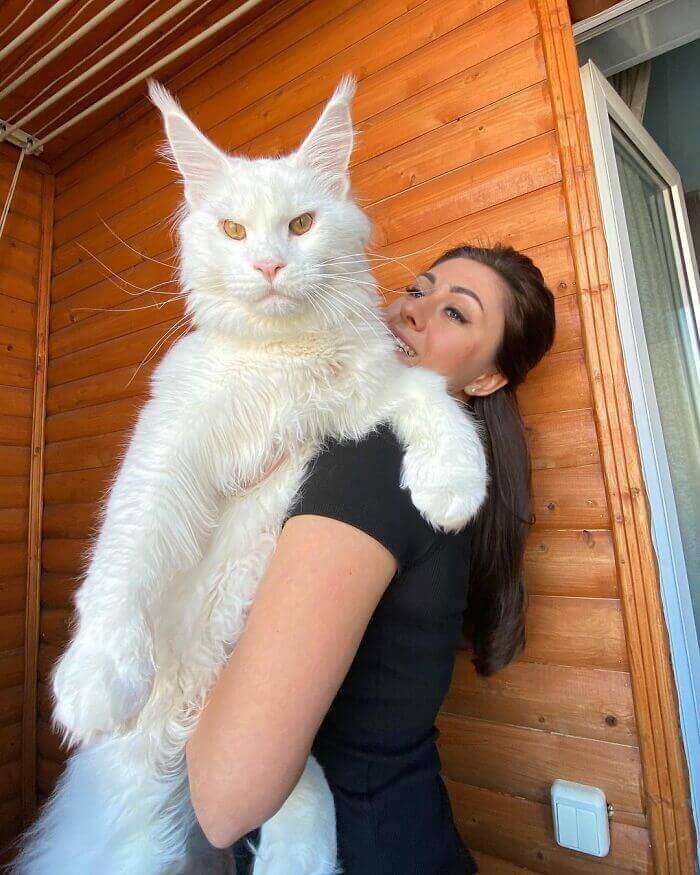 Two years ago, Yuliya Minina, the owner of the Kefir who lives in Russia, bought Kefir as a tiny kitten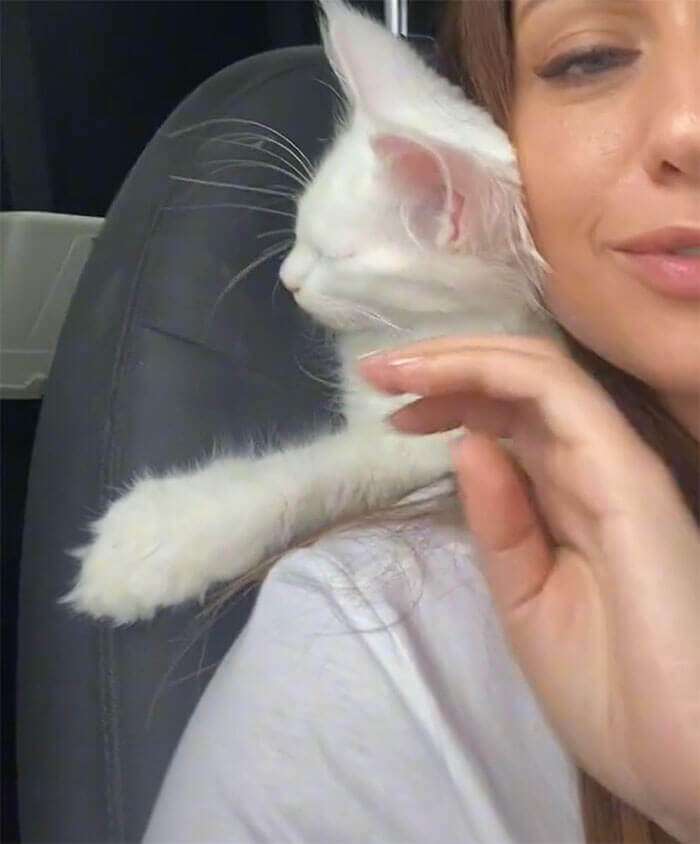 Now, Kefir is 1 year and 9 months old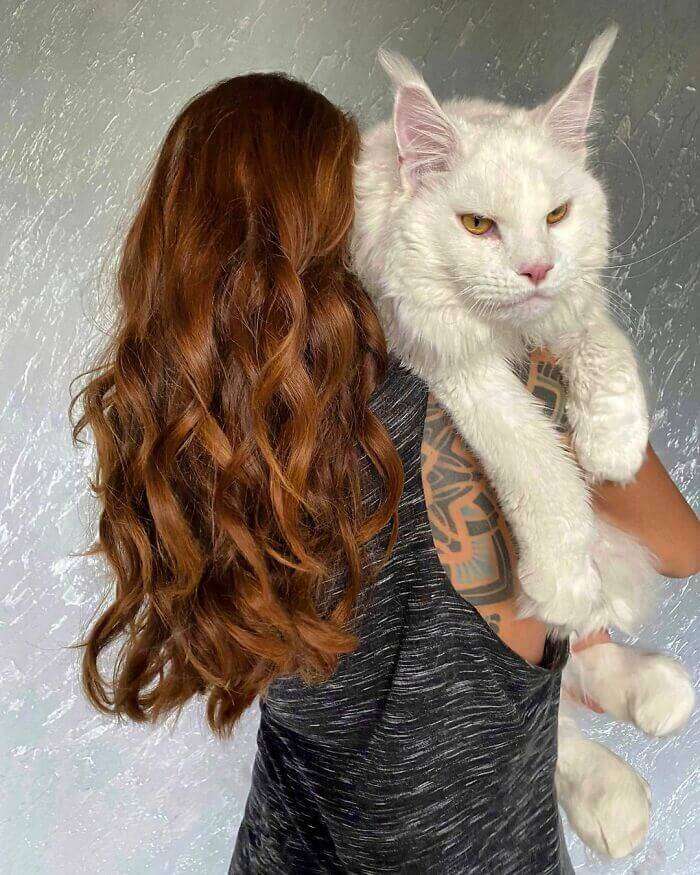 Kefir weighs 26.5 pounds because of Maine coon's characteristics, Yuliya expects to grow even bigger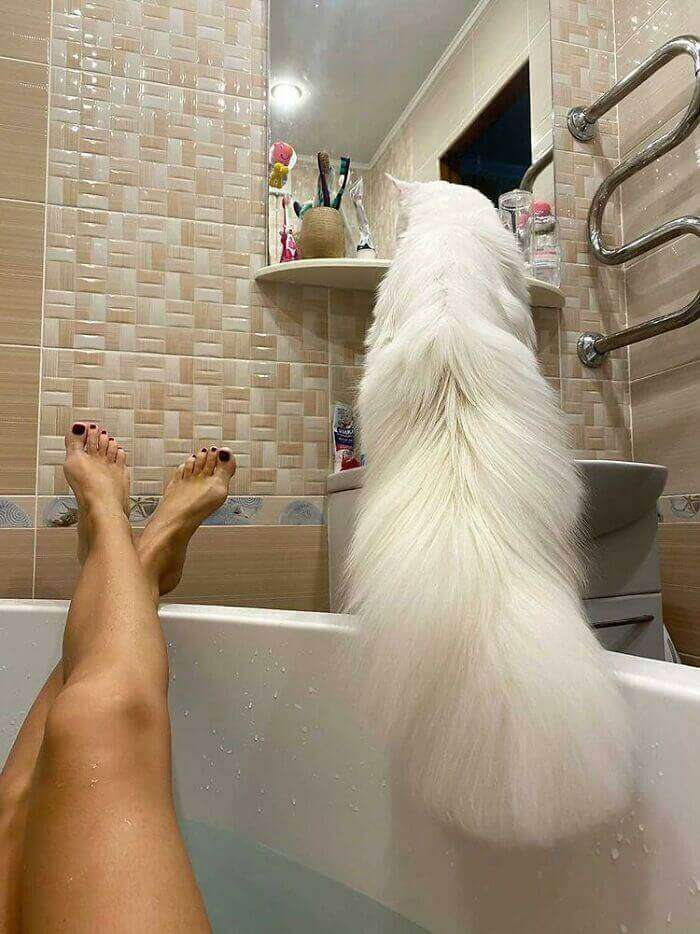 Kefir refuse dry cat food and he likes eating natural feed like meat, and he is a very gentle cat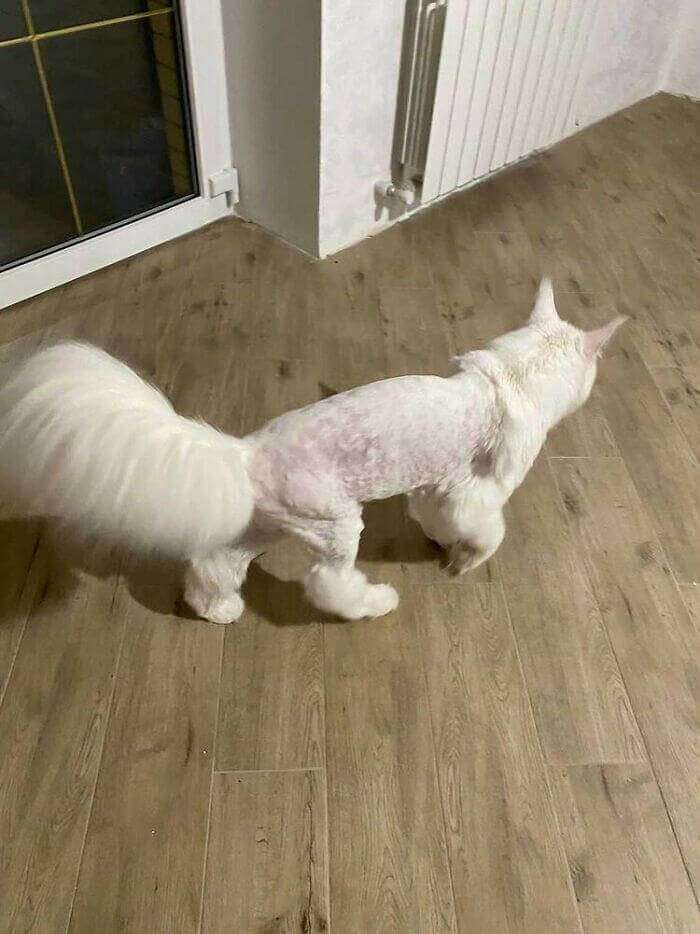 People who see Kefir for the first time think this is a dog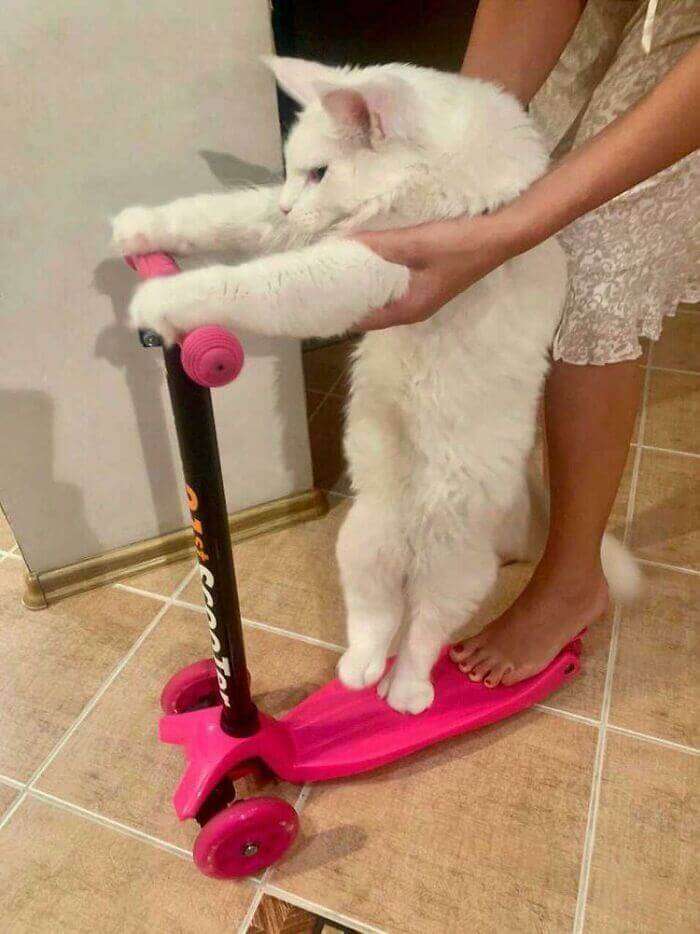 Kefir has a body of a massive beast, but he is a gentle tiny kitten