People, places, animals, and everything change over time; nothing is everlasting. For example, things you saw a few years back are different from what they were. We collected some then and now pictures of popular dog breeds to clarify this for you. They show how that dog breeds change over time.
About 100 years ago, those dog breeds looked completely different compared to today. Their shape, height, and weight massively change. Some unique skills were nowhere to be seen. You can't go past to see how your favorite breed looked in the past but don't worry; we collected pictures of them and posted them in the below gallery. Could you scroll down to check them out?
More Info: Dogs of All Nations
#1 Pug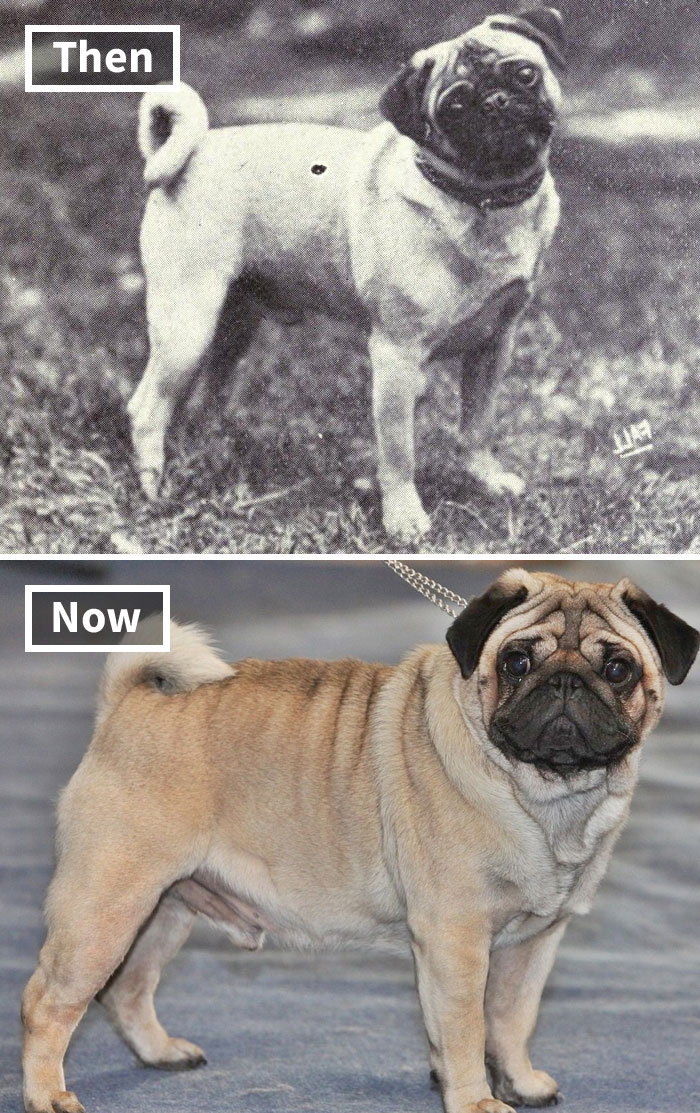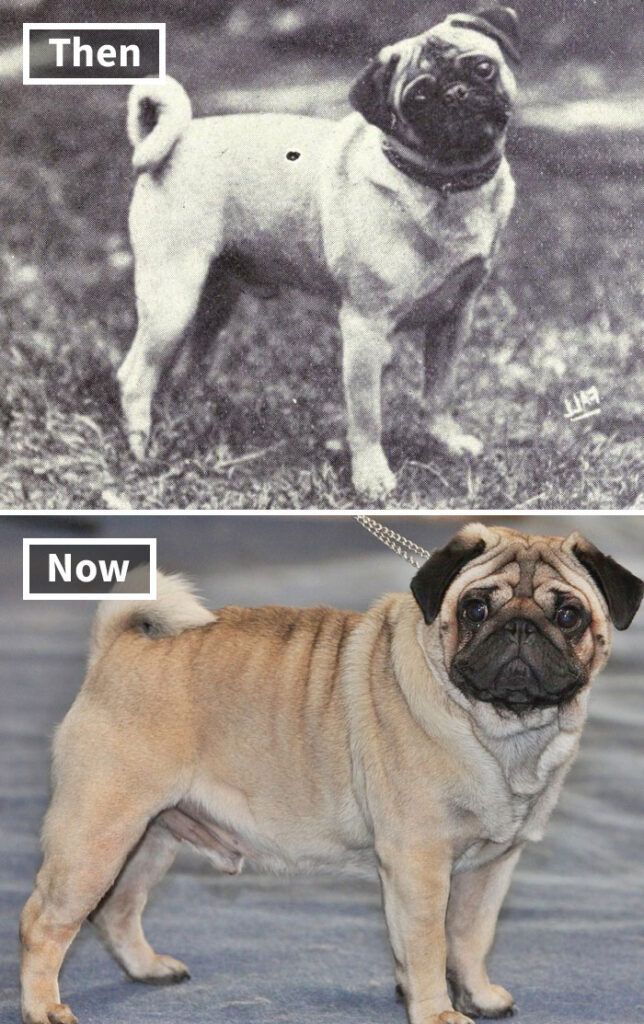 Their legs were longer, and their face was not flat as they are now.
#2 Bull Terrier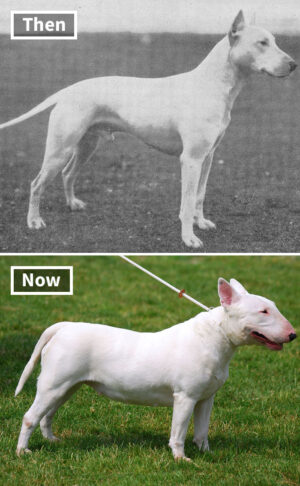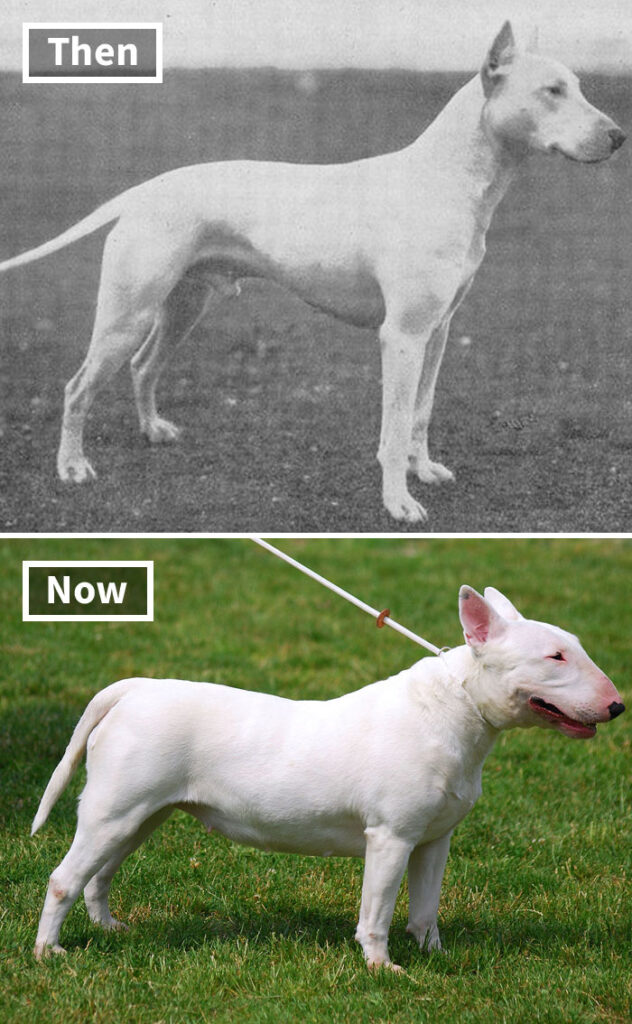 Bull Terrier has become shorter and more muscular now, and the shape of the skull was also changed.
#3 Old English Sheepdog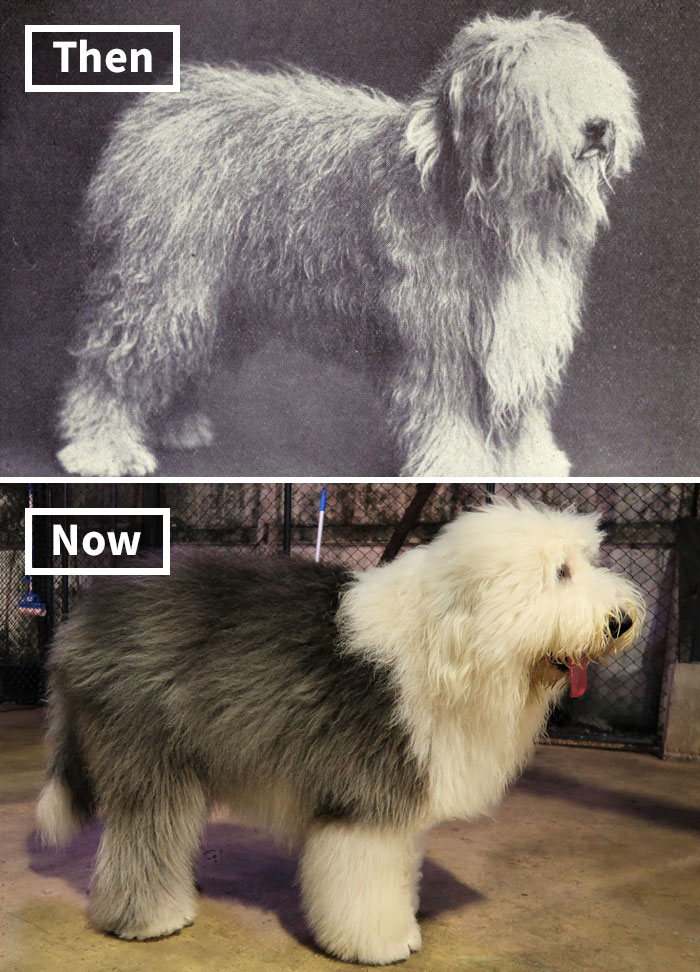 It is only a little changed for this breed except for their fur.
#4 Basset Hound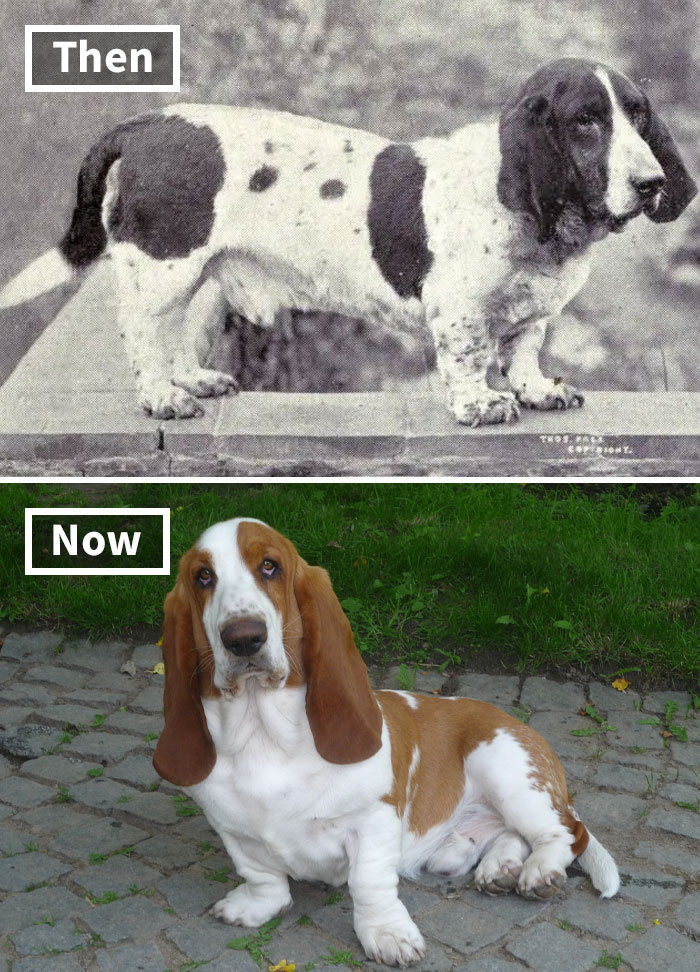 They had shorter ears and longer legs than now.
#5 Dachshund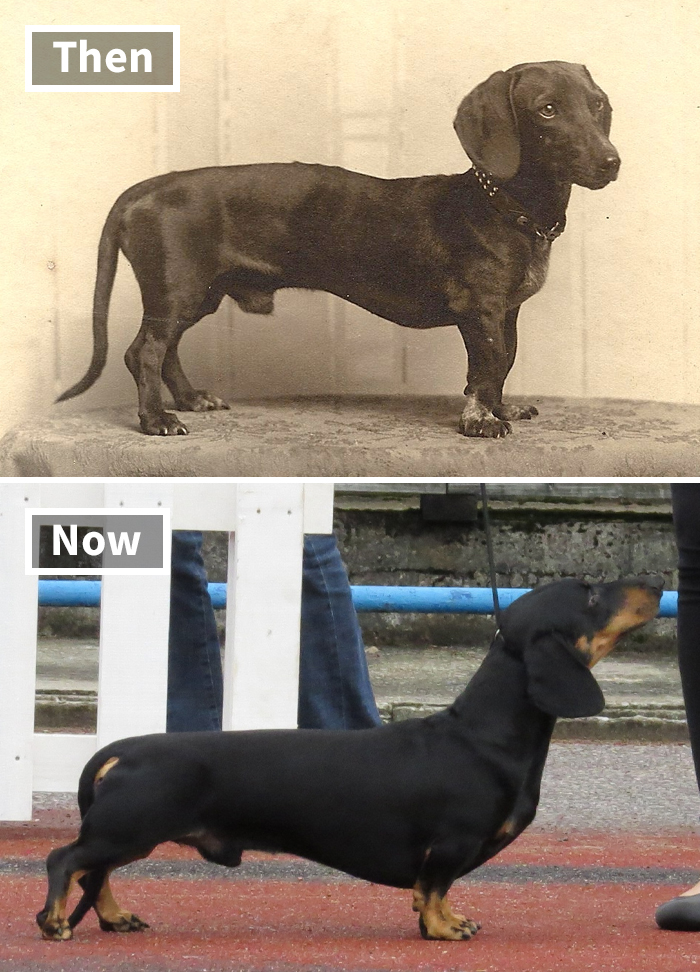 Their legs become long, and their noses become long.
#6 Irish Setter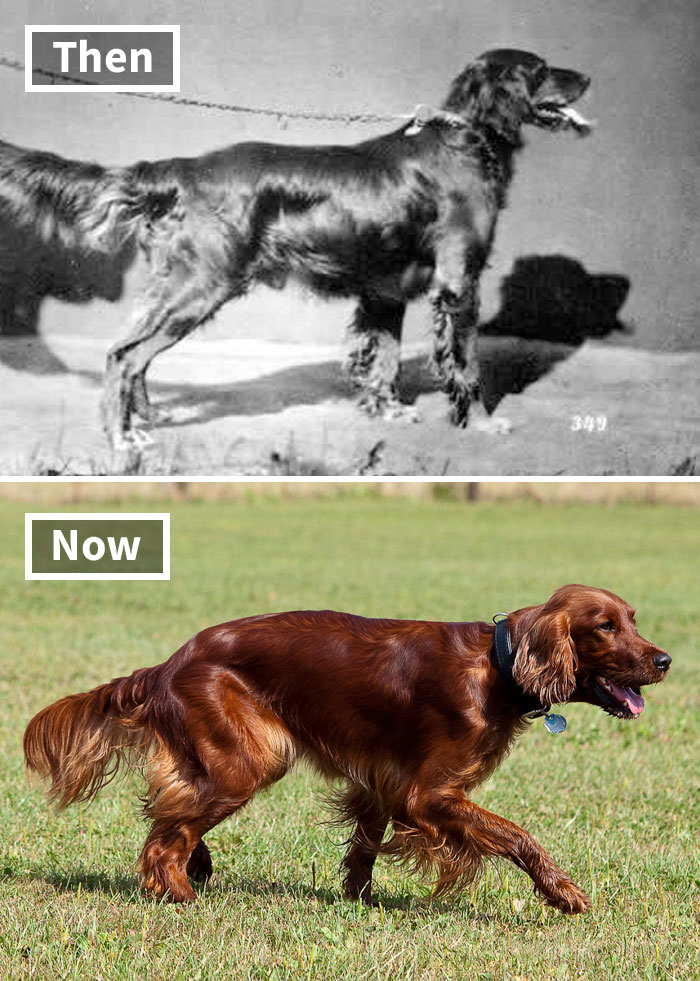 Now they have thick coats and thin bodies.
#7 Newfoundland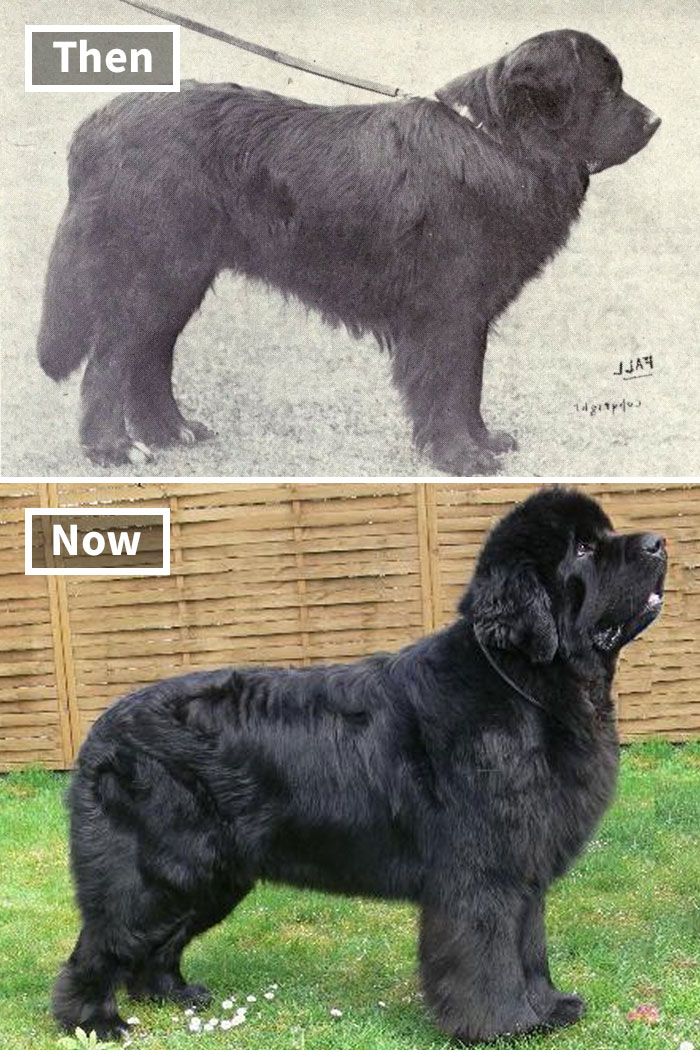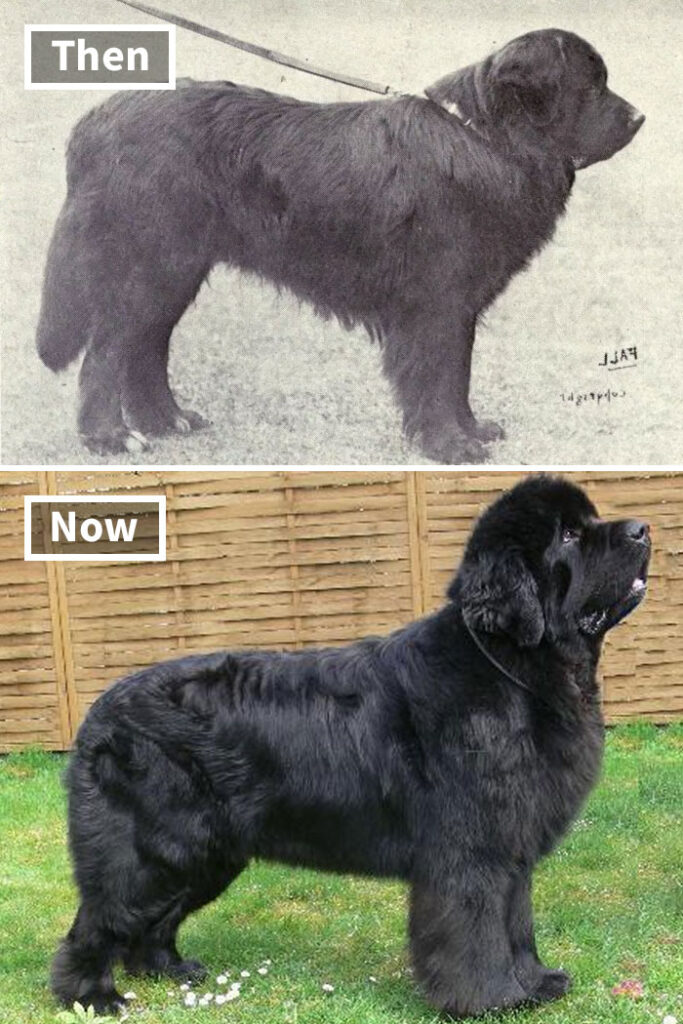 Their weight gained than they were
#8 Scottish Terrier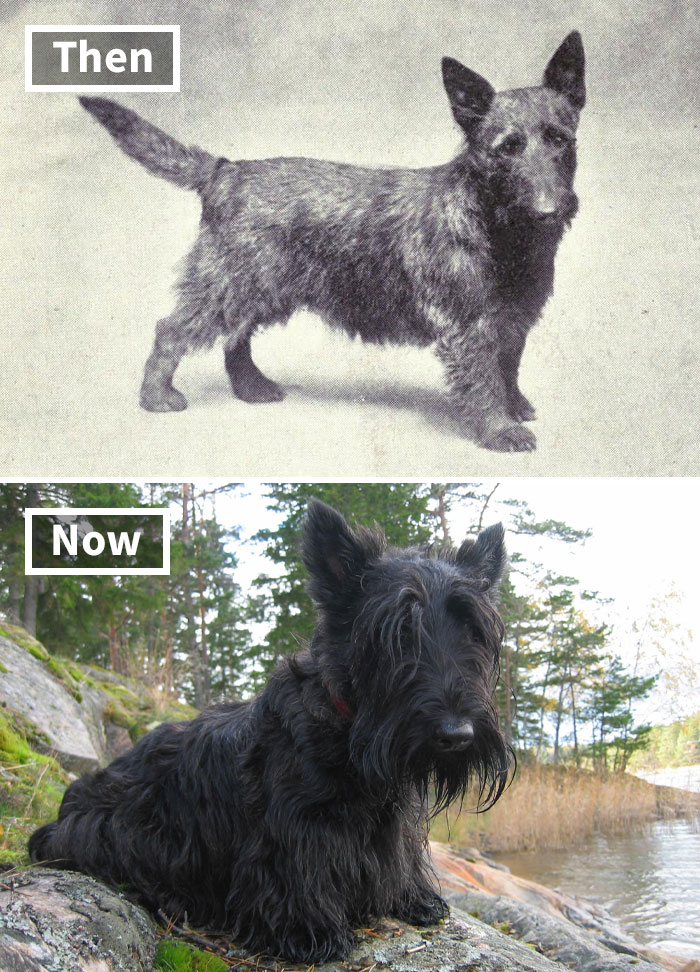 Their coat becomes longer.
#9 German Shepherd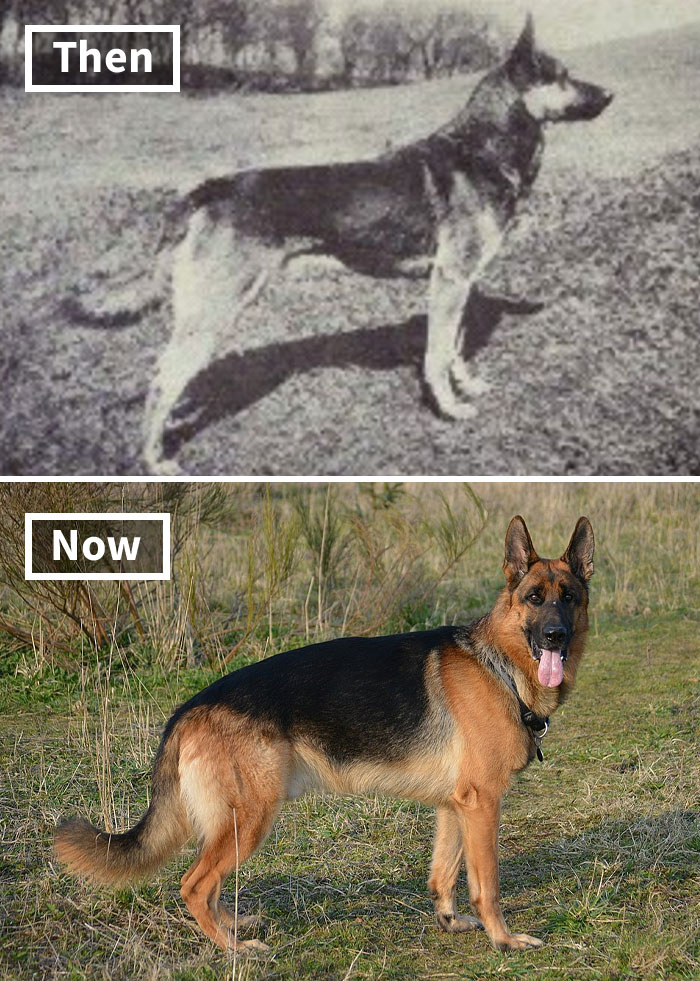 The body's shape has become considerably larger, and the coat has become denser and elongated.
#10 Rottweiler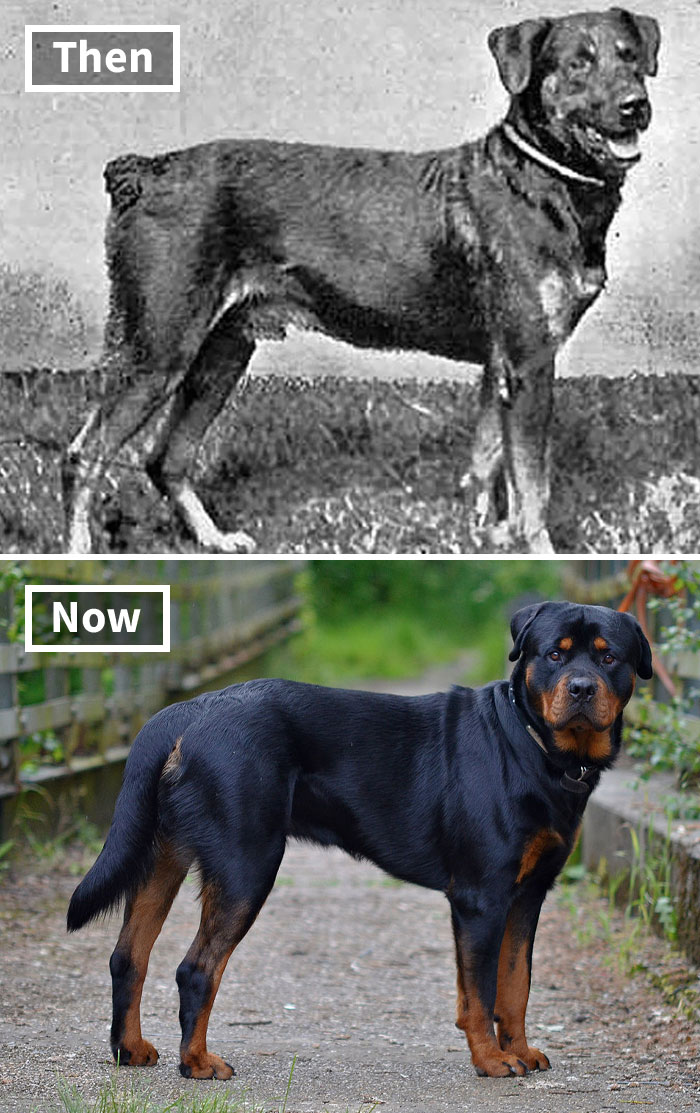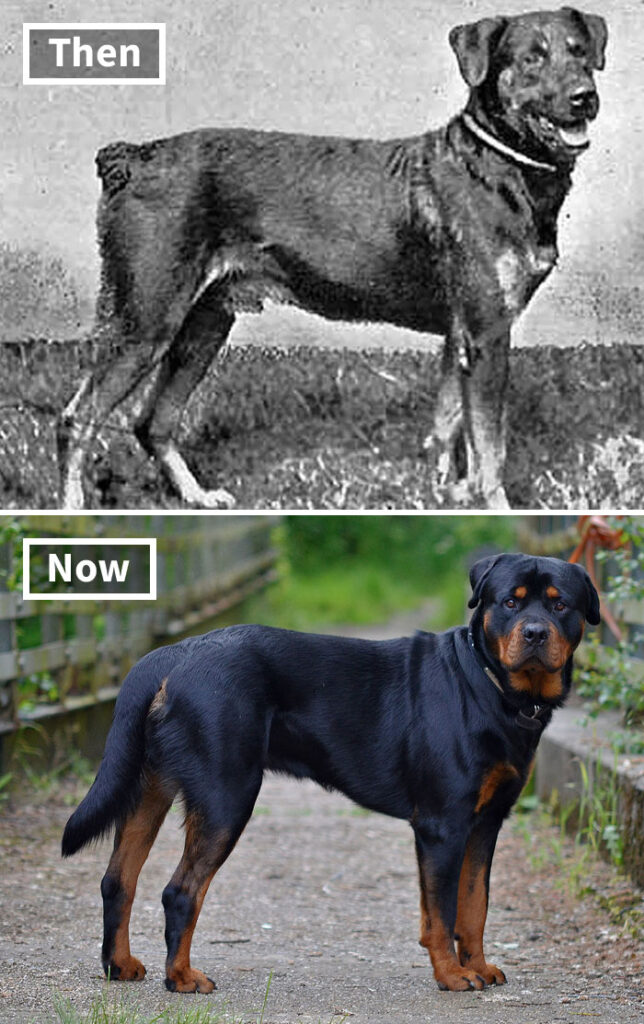 Now they have the freedom to have a long tail, and their coat is much coarser than before.
#11 West Highland White Terrier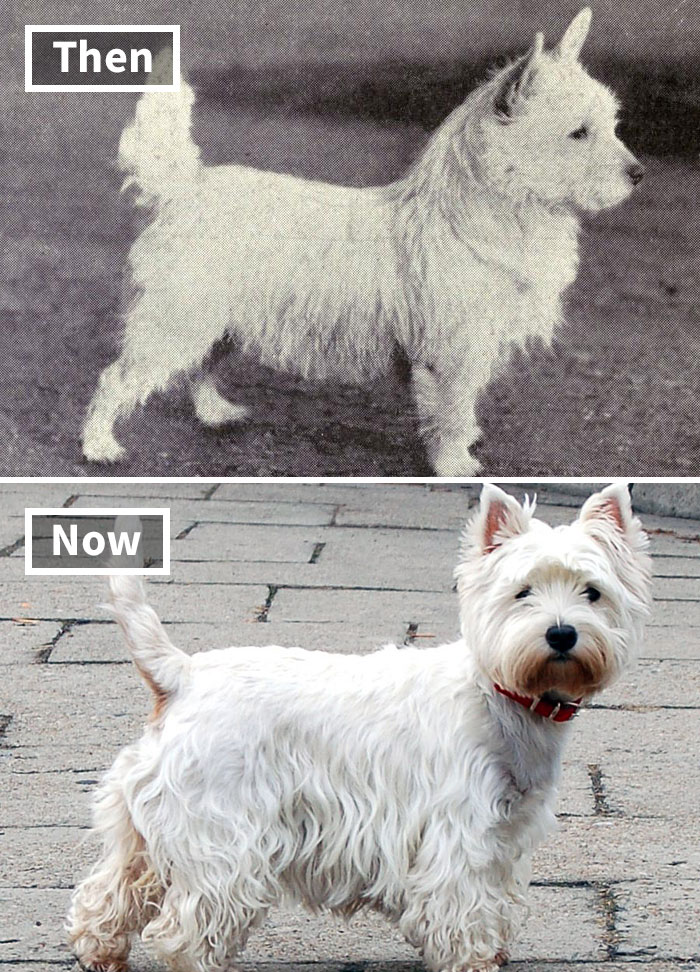 They only changed the length of their fur.
#12 Airedale Terrier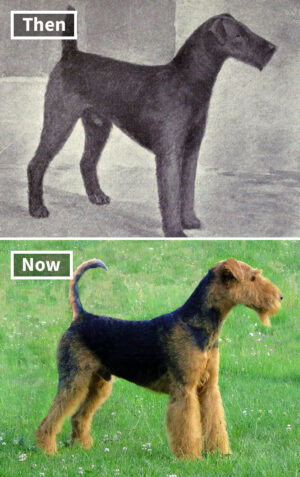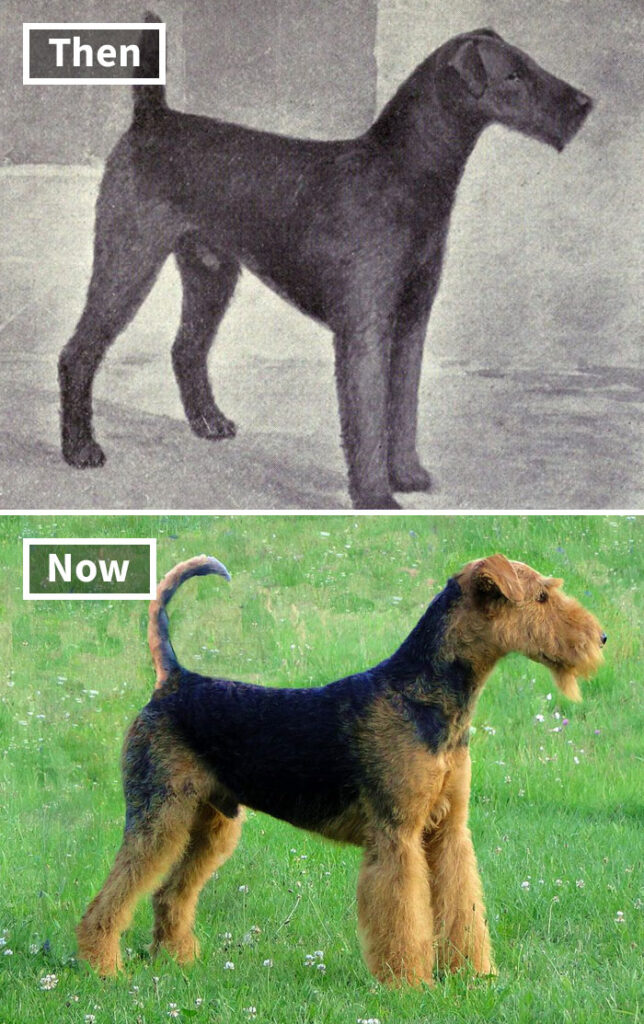 Their face became slightly hairier.
#13 Dobermann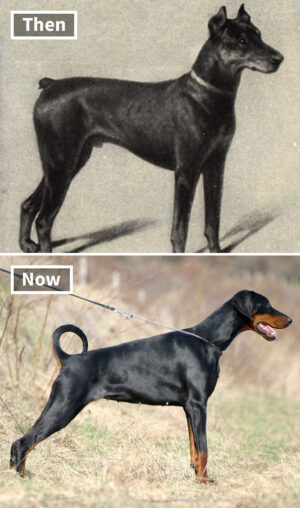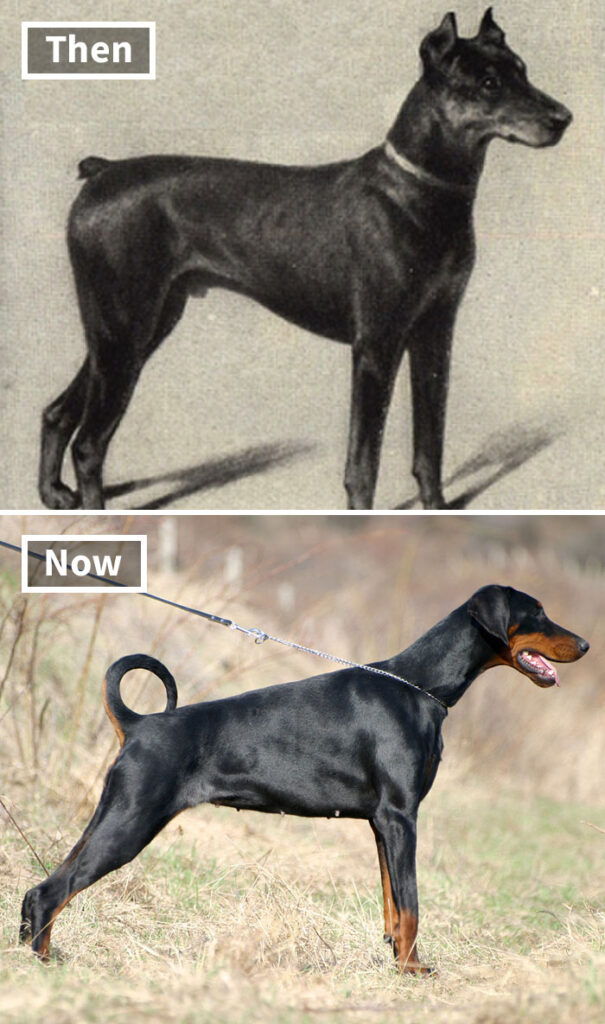 Their body shape has changed, and they have also become less violent.
#14 Shetland Sheepdog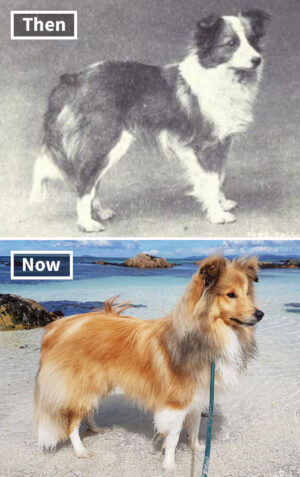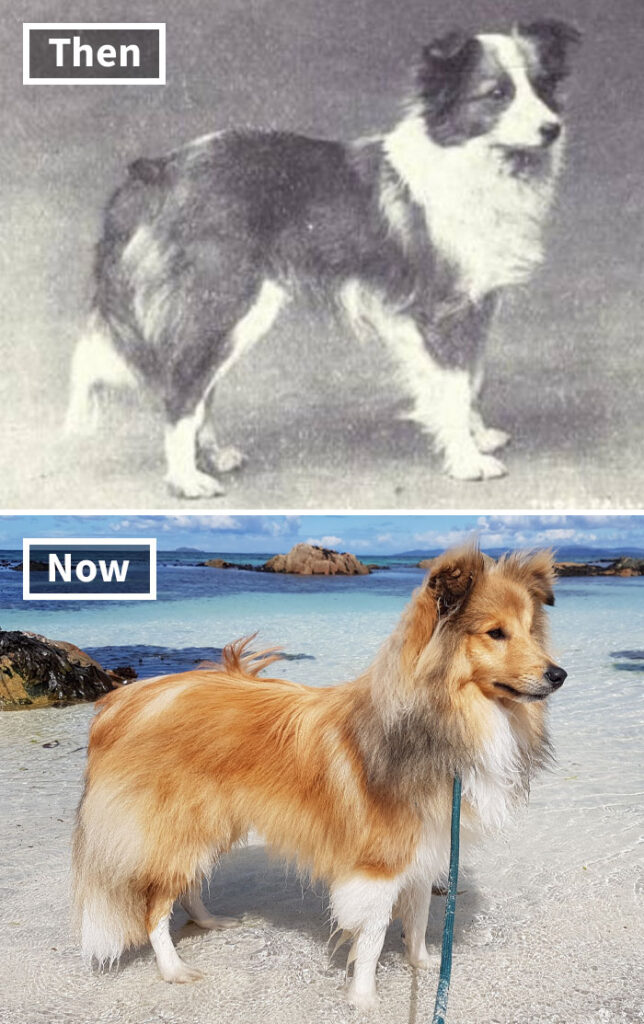 Fur has become much more elongated than before, and they have doubled in size.
#15 Boxer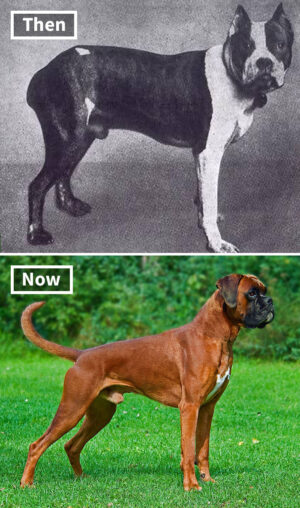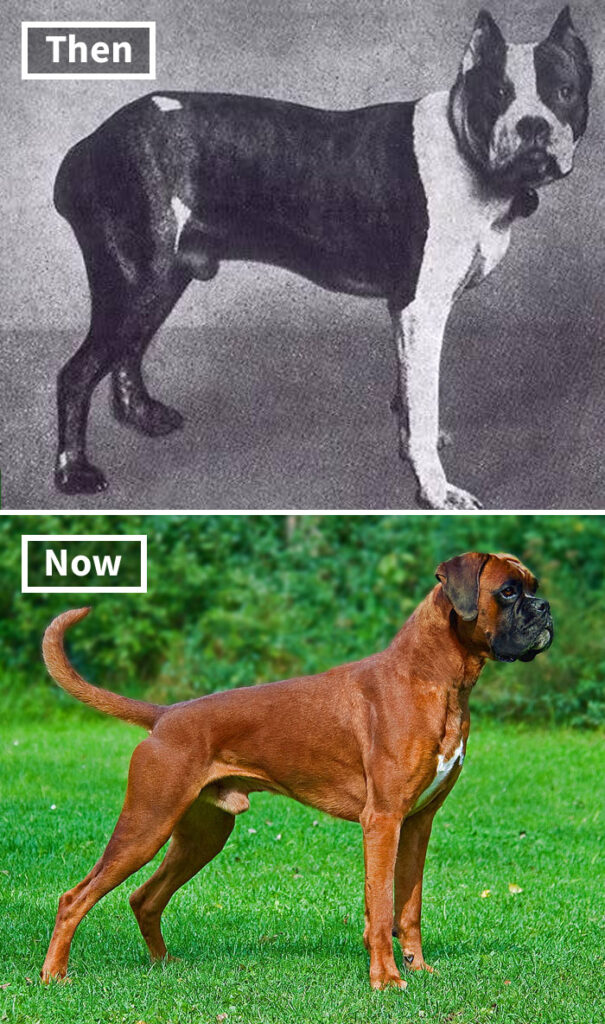 Their overall body has changed over the years.
You May Also Like: