It's normal for humans to make mistakes because we are not machines. Some mistakes happen and go away, but some are permanent, like tattoos. If artists mistakenly mess up your tattoo, it will stay on their skin forever. Don't worry, there are plenty of skillful tattoo artists who can create cover-up tattoos to get rid of messed-up tattoos. They can turn the worst tattoos into beautiful art.
The subreddit r/FixedTattoos shares pictures of great tattoo cover-ups they have spotted or done themselves. It shows that there are a lot of talented tattoo artists around the world, and they can do fantastic work. Check out pictures of tattoo cover-ups in the gallery below.
#1 Oh! It's amazing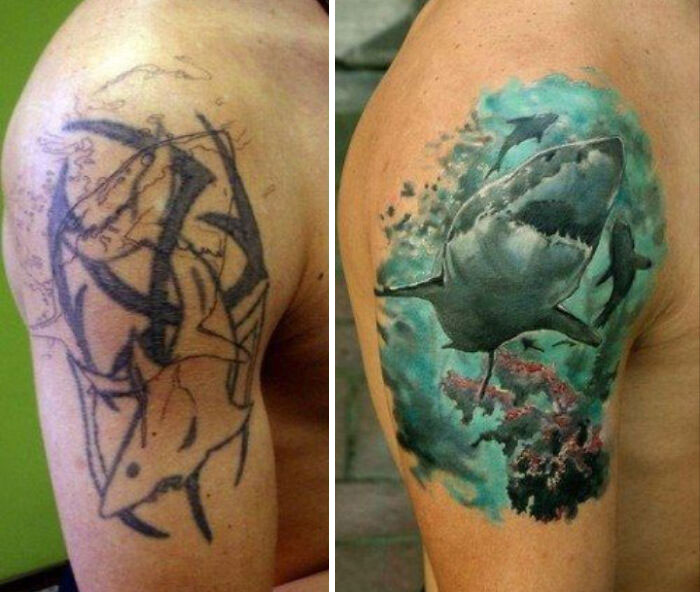 #2 Mary is not his girlfriend anymore, and the artist helped him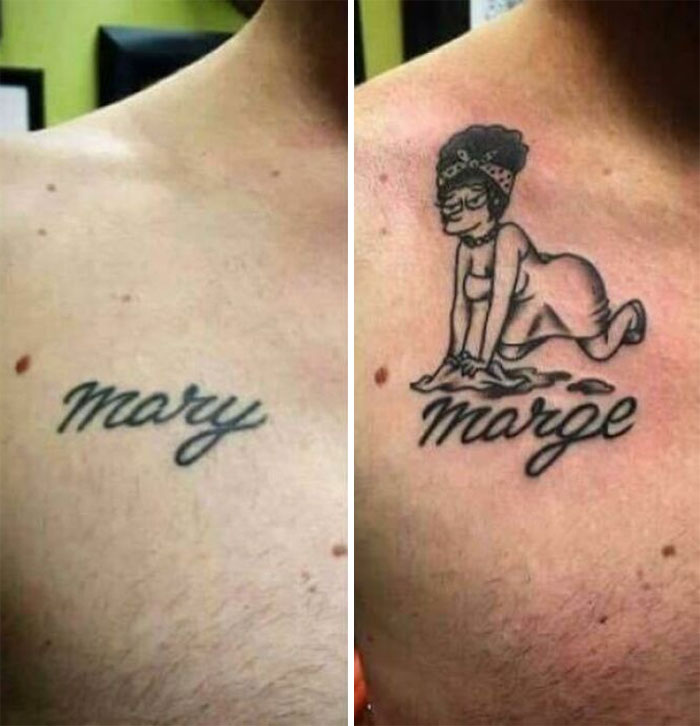 #3 Portrait tattoo fix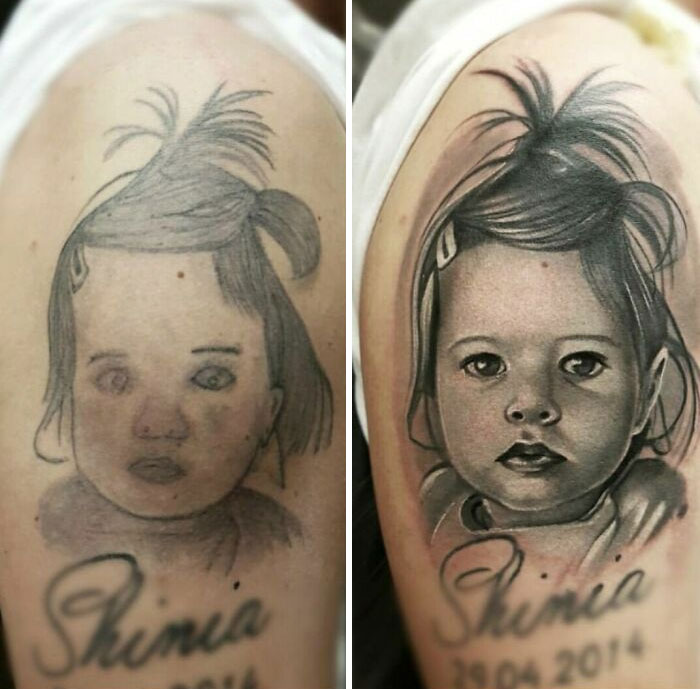 #4 Wow! The details of the cover-up are great.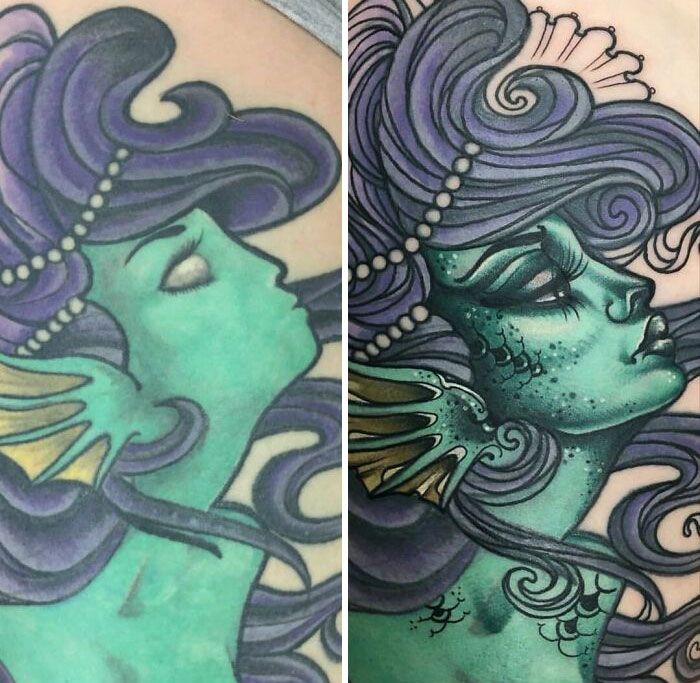 #5 Transformation for flower tattoo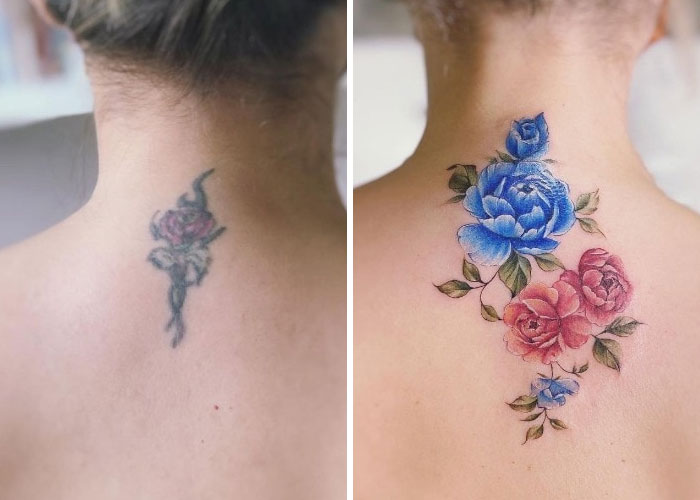 #6 Just like a new tattoo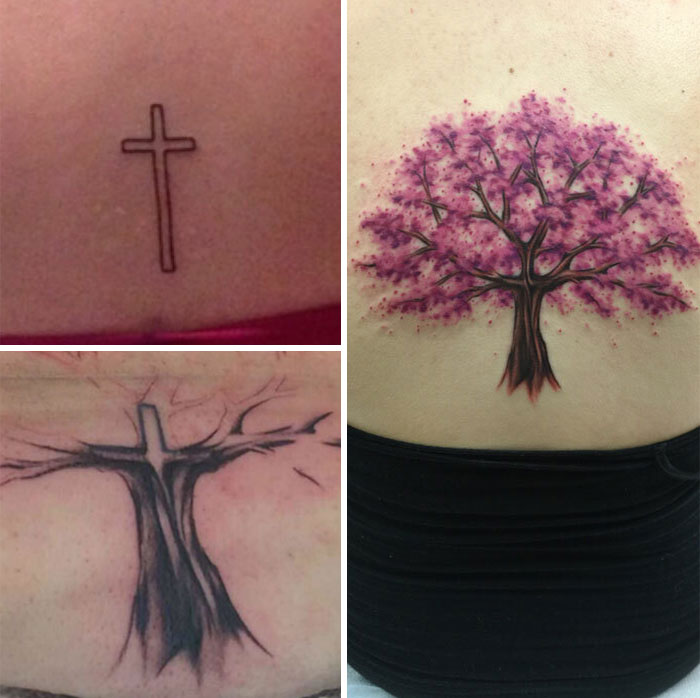 #7 Pikachu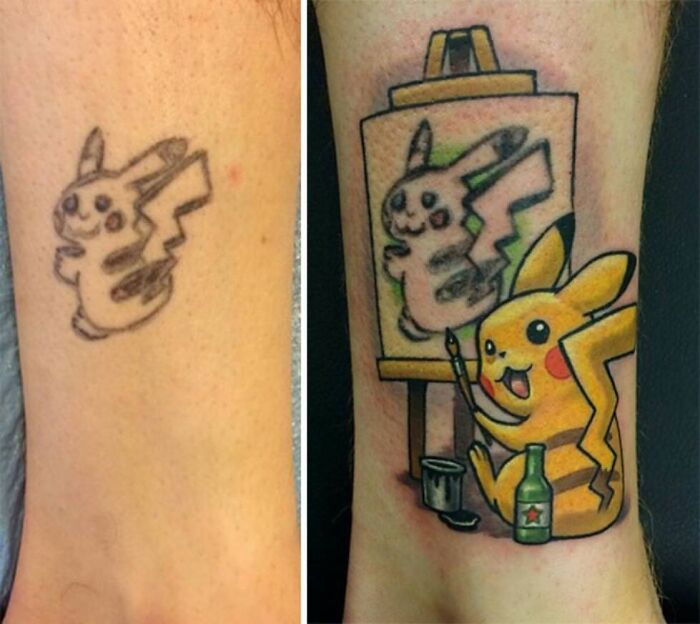 #8 The execution is perfect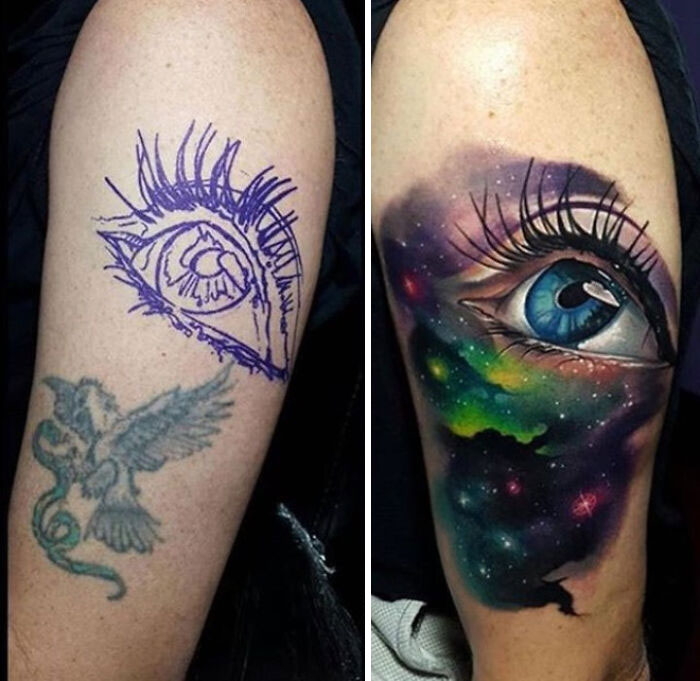 #9 Before and after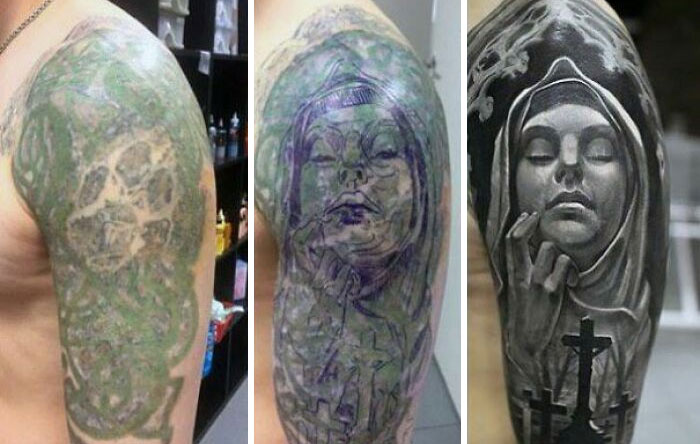 #10 White rabbit, reworked by Ali Burke At Highwater Gallery, Swansea UK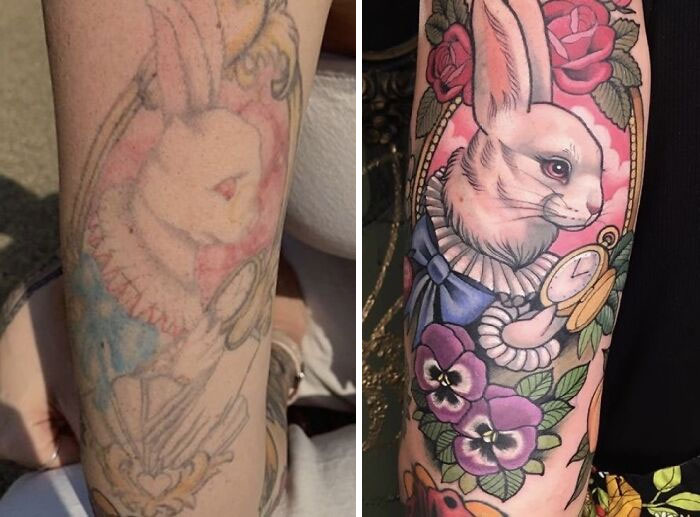 #11 Superman logo to stunning art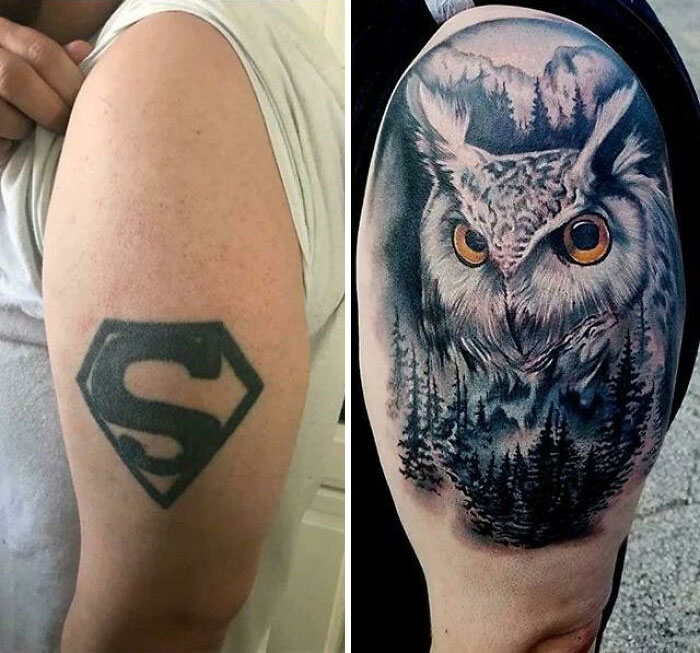 #12 Transformed an alien into a cat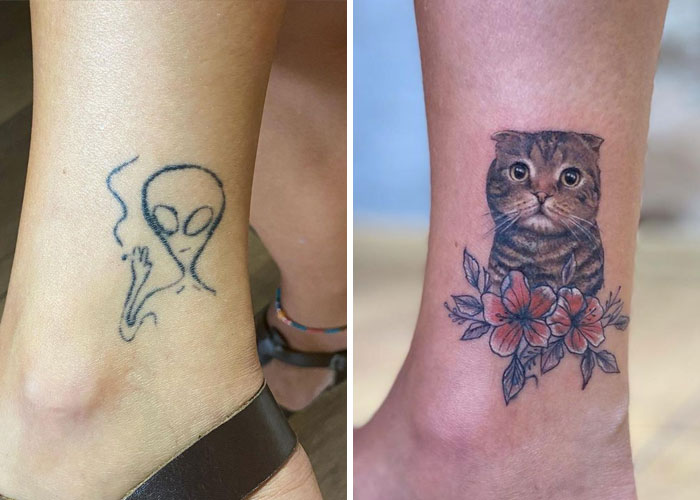 #13 I love this cover-up; it is cute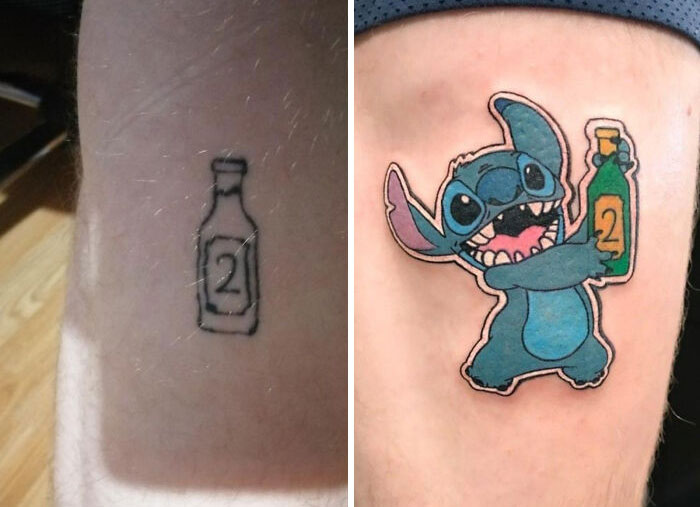 #14 The artist did a great job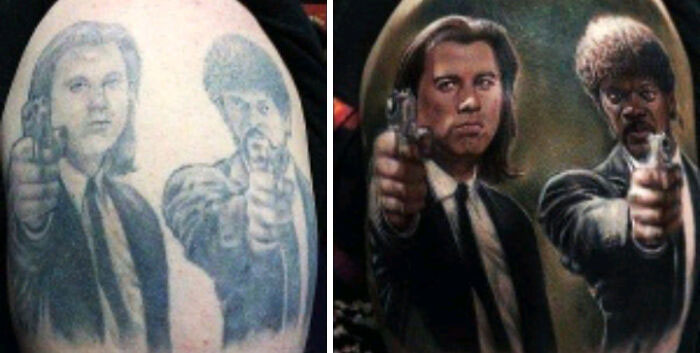 #15 Improved tattoo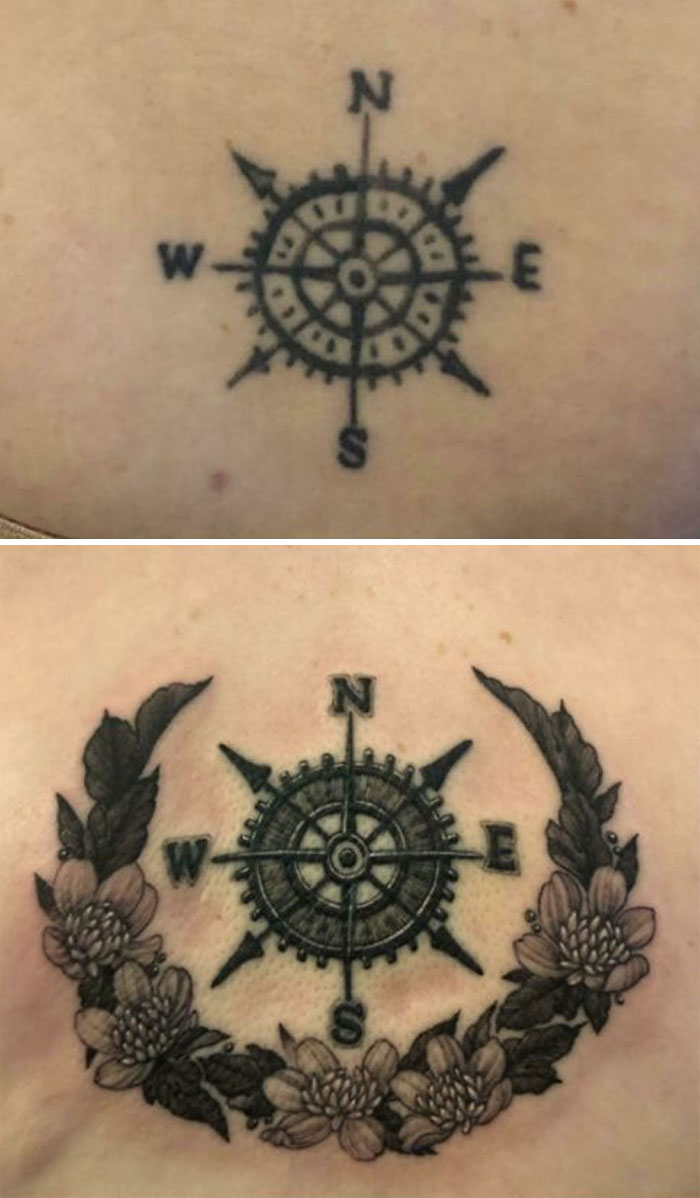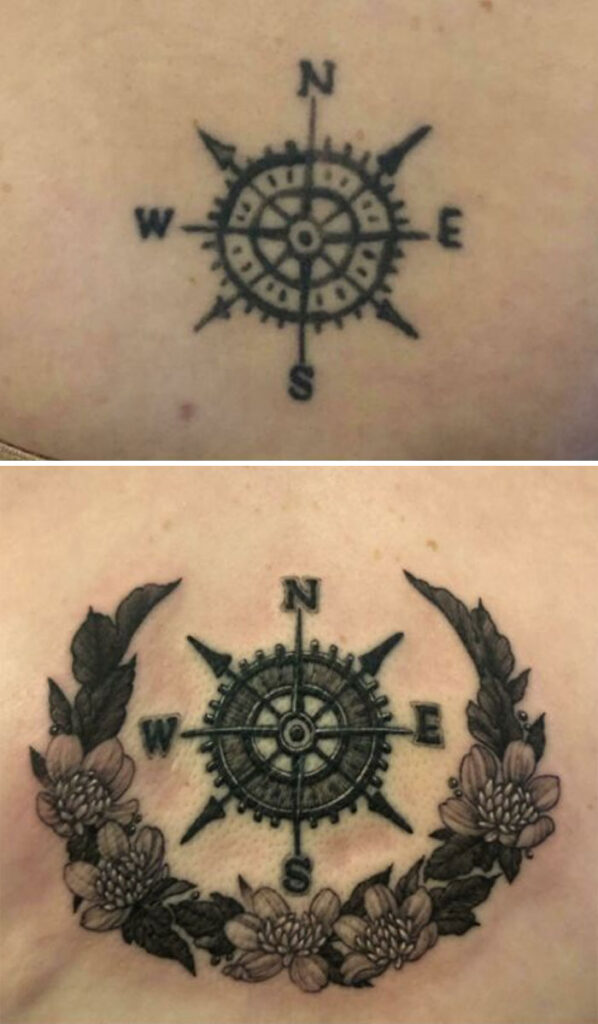 #16 It's a beautiful cover-up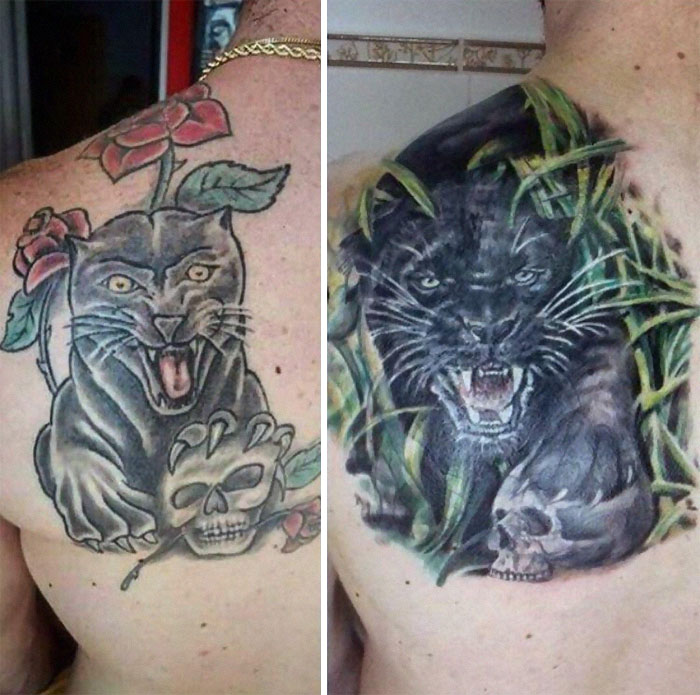 #17 before and after, it's amazing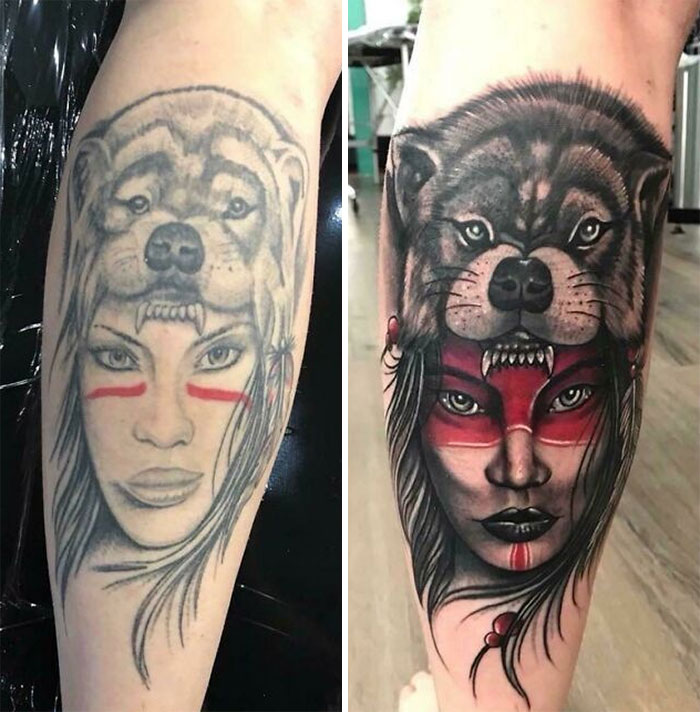 #18 Flower cover-up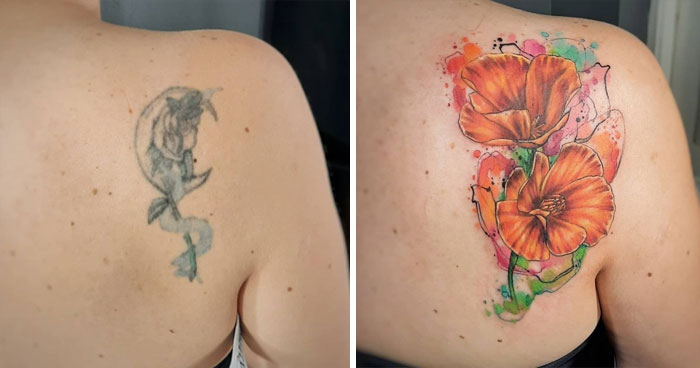 #19 This backpiece cover is my favorite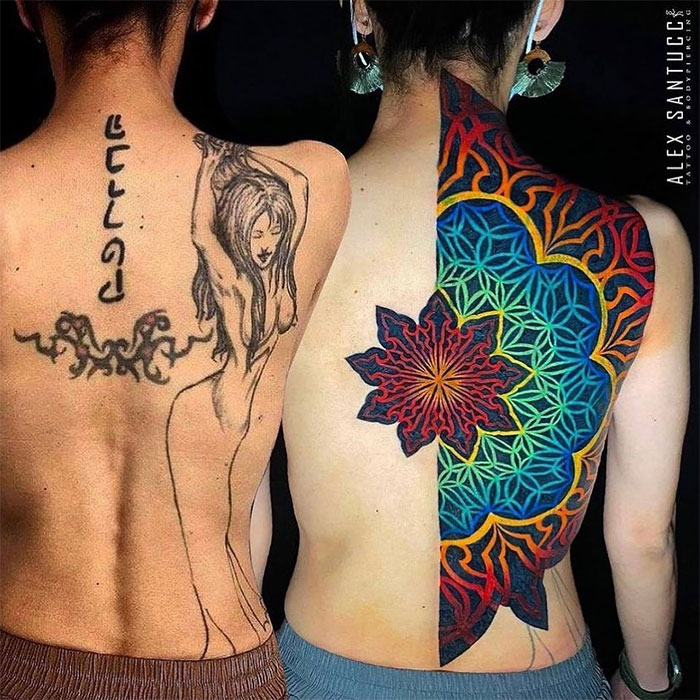 #20 Two leaves onto a beautiful flower