The world is full of the place of wisdom, happiness, sorrow, and other beautiful and amazing things. An Old Photograph can tell you an amazing story about previous years, people, things, and incidents. And narrative photography is a great way to tell stories that can envy emotions.
Here are some pictures telling you beautiful stories of older generations, places, and things.
#1. The haunting photograph of Aylan Kurdi ( The Syrian Child )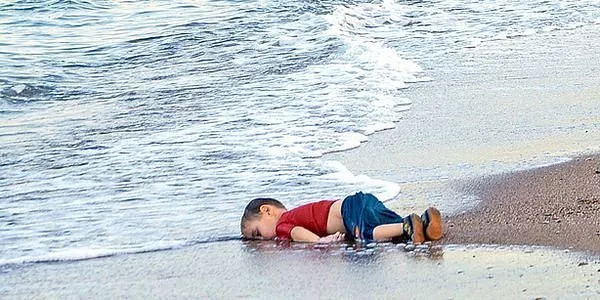 This photograph of a lifeless body of 3 years old Aylan Kurdi became the face of the Syrian crisis and compelled the whole world to speak against the war. The whole world mourned his passing. The photograph was clicked by Nilufer Demir and there were other dead bodies of immigrants including Aylan Kurdi's five years old brother Galip. These immigrants died when the boat capsized on its way to a Greek island.
#2. The historical moment of the fall of the Berlin wall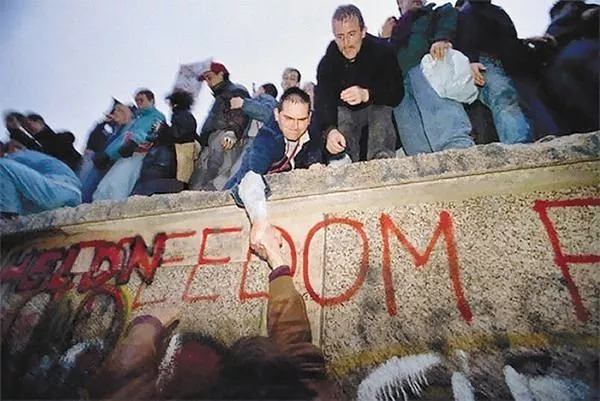 The world-famous Berlin wall separated West Berlin from East Berlin. And this was the first step towards German reunification. The demolition of the Berlin wall officially began in 1990 and the two parts of the country became united in 1992.
#3. The joy of granting the right to marry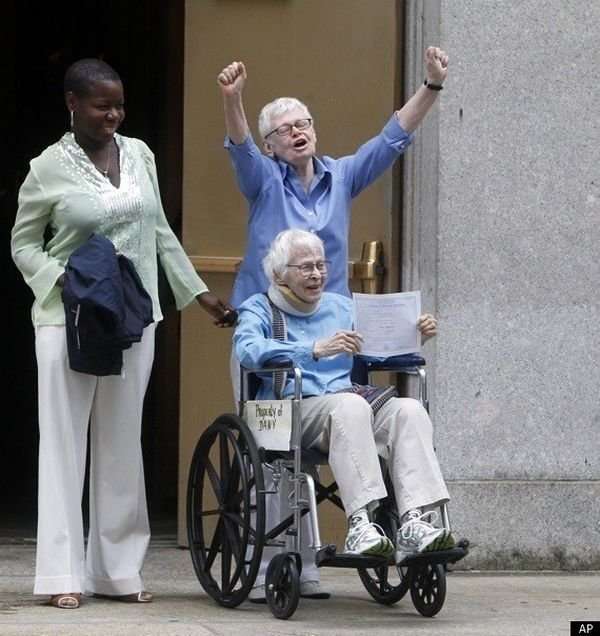 Connie Kopelov (84) and Phyllis Siegel (76) are granted their right to marry after the USA supreme court made that same-sex marriage is legal. It became legal in 2015 nationwide.
#4. A malnourished mother and her child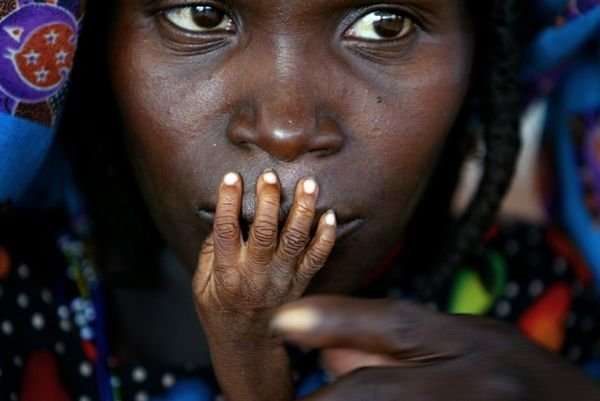 One-year-old Alassa is touching and pressing against her mom's lips. This photo has taken at a feeding center in Tahoua, Niger.
#5. Indian cricket captain accepts ICC Worldcup Trophy in 1983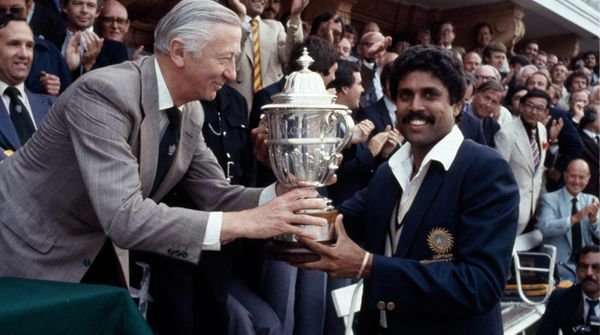 1983 ICC world cup is the third edition of the cricket world cup series and the final match was between India and West India. Finally, India won the final match by 43 runs and they received the world cup. This picture was taken while Kapil Dev receiving the trophy from Lord Carr Of Hadley
#6. Taj Mahal Hotel during Mumbai attack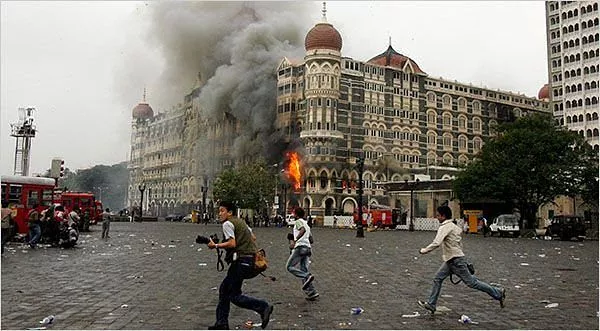 This photograph was taken during the flames gush out from the world-famous Taj Mahal Hotel during the 2008 terrorist attack. It carried for four days with twelve shooting and bombing attacks. However, the one of attackers, Ajmal Kasab caught alive and he was hanged in 2012.
#7. India Ocean Tsunami in 2004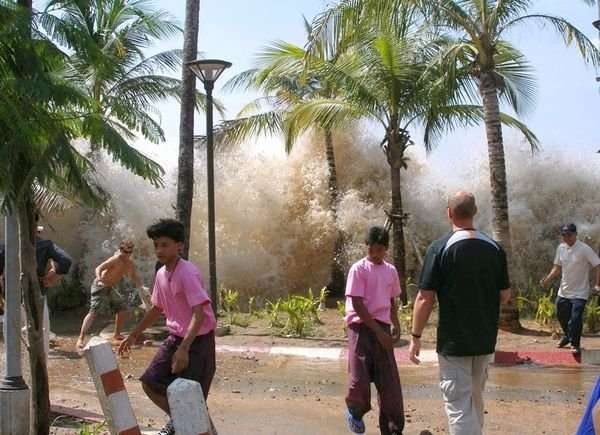 The Tsunami claimed more than 200 000 lives in Indonesia, Sri Lanka, Maldives, and Thailand. This picture was captured during the first wave in Thailand. People were screaming and running to safe places.
#8. Anne Frank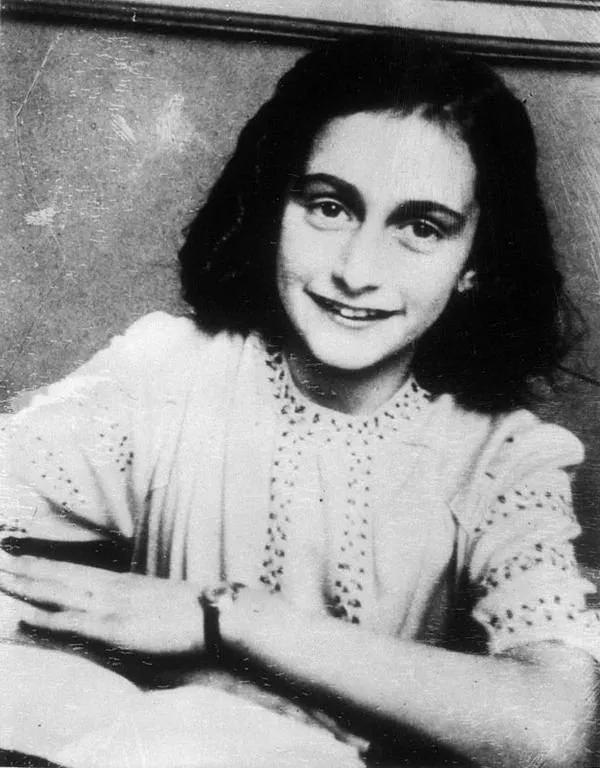 This photograph is the most circulated photo is Anne Frank on the internet. However, this portrait was clicked before Anne and her family went to hiding in 1942.
#9. Zanjeer, The brave Labrador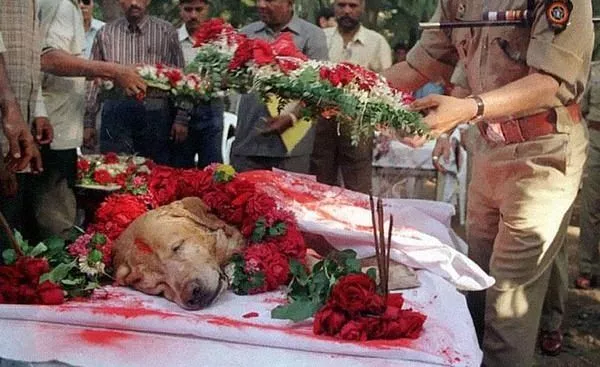 Zanjeer is a hero who saved thousands of lives during the Mumbai serial blast. He had detected over 249 hand generators, 6406 live ammunition, 3329 kilograms of explosive RDX, 600 detonators. He developed bone cancer and passed away in 2000.
#10. The iconic photo of love in the face of violence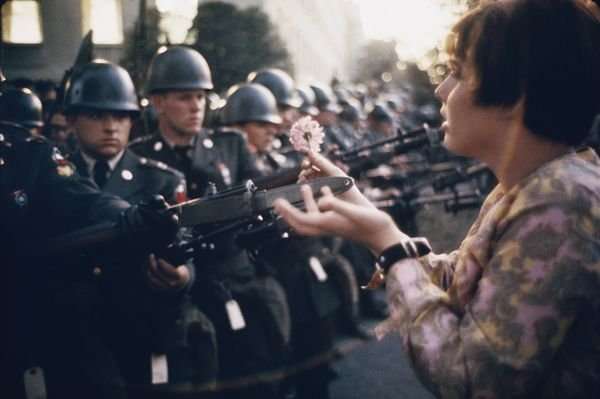 Marc Riboud's captured this photo of a young lady offering a flower to the guards at the Pentagon. This photo is circulating on the internet as a " flower power moment."
#11. Atomic bombings of Hiroshima – Nagasaki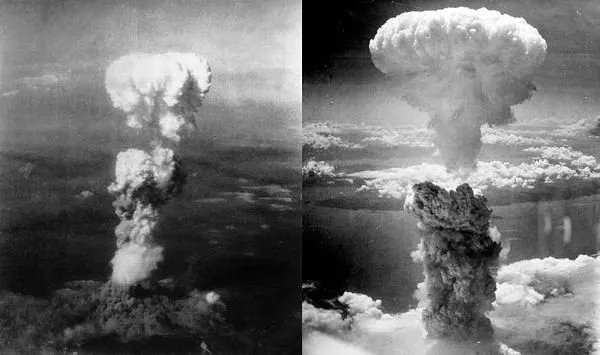 As you can see in the picture, The blast leveled everything to the ground in Hiroshima and Nagasaki. And also killed more than 160 000 people in Hiroshima and 75 000 people in Nagasaki during the word war II.
#12. Nelson Mandela released from prison after 27 years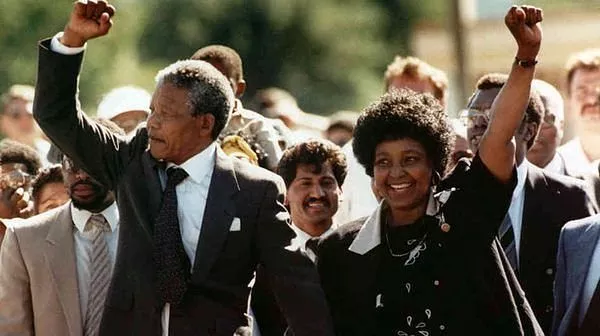 Nelson Mandela walks freely with his wife Winnie after 27 years in prison
#13. The Joy of receiving the first pair of shoes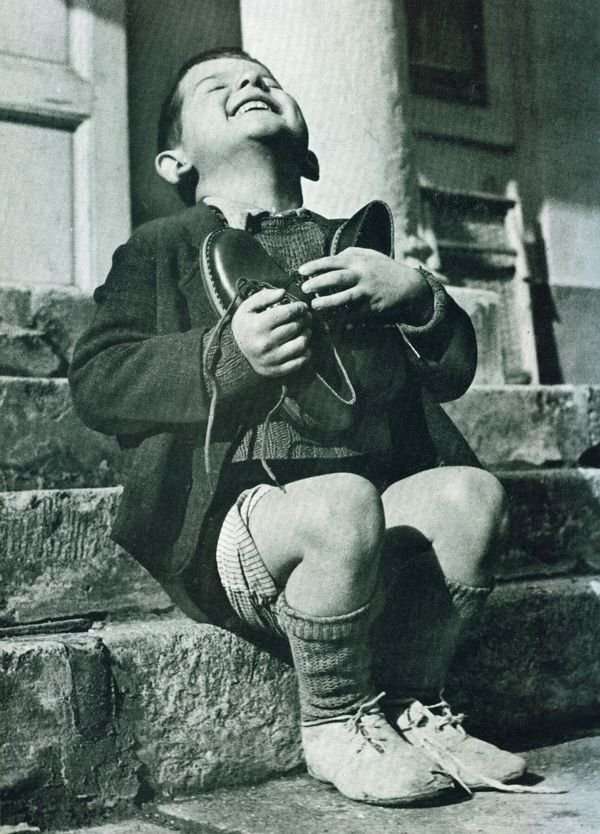 This photo of six years old child photo was published in Life Magazine 1946. This kid got his first pair of shoes as a part of the Red Cross's war relief social project.
#14. America's first black American President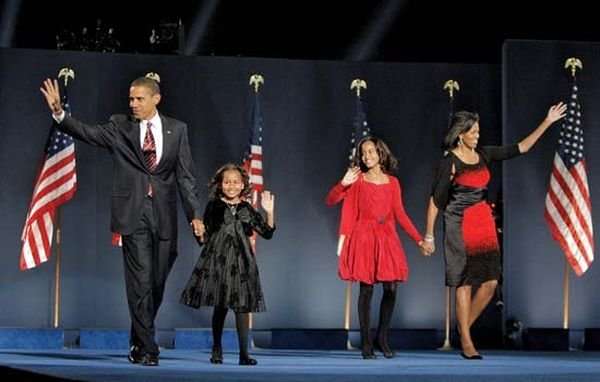 Barack Obama was elected to the presidency in 2008. He became the 44th president in the USA and was re elected in 2012 again.
#15. Last known photograph of John F. Kennedy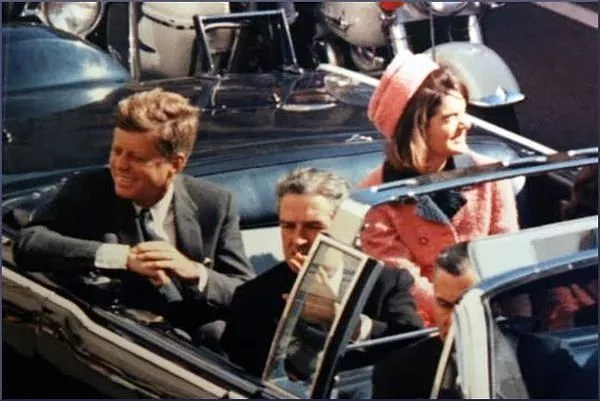 This photo has taken a moment before Kennedy and Governor John Connally were shot in Dallas. This incident happened in 1963 while riding a presidential motorcade.
#16. Raghu Rai's capture of Bhopal gas tragedy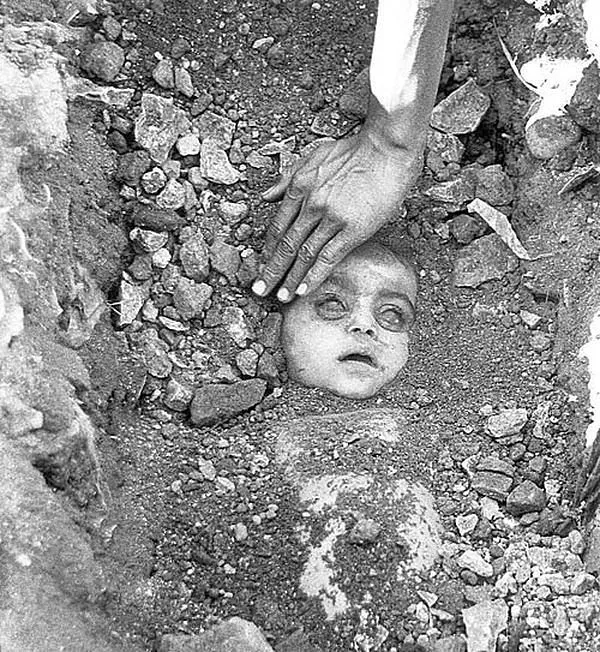 This worst disaster happened in 1984 and according to reports, it claimed more than 15 000 lives and injured 5 58 125 people. Late photojournalist Pablo Bartholomew captured this photo and was renowned by Raghu Rai. He captured this picture of a man burying his child during the blast.
#17. Princess Diana's car after the crash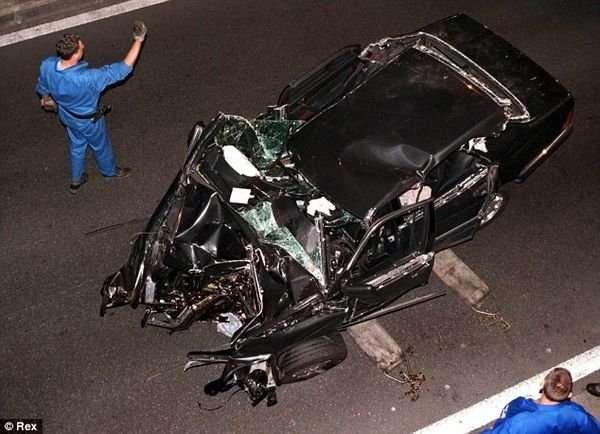 This is Princess Diana's Mercedez Benz W140 – C class car after the crash. News reporters say that the crazy speed of the driver's pursuit with the paparazzi is the reason behind this terrible accident.
#18. The Power of one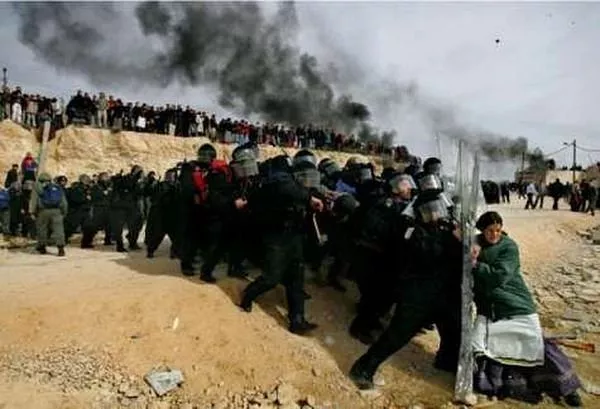 This picture won the award of Pulitzer breaking news photography in 2007. A woman trying to defy Isreal security forces as they are trying to remove illegal settlers in West Bank.
#19. Pope Francis blesses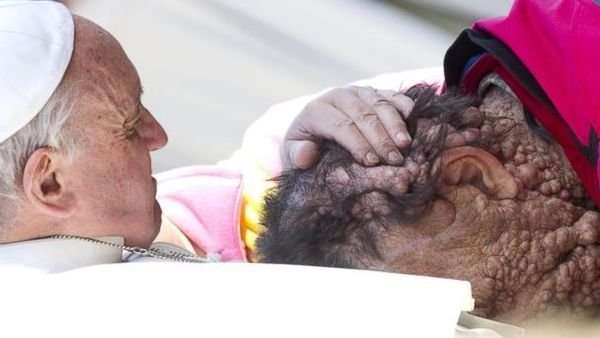 Pope Francis blesses a man with a rare genetic disorder after the general audience.
#20. A heartbreaking story of Uganda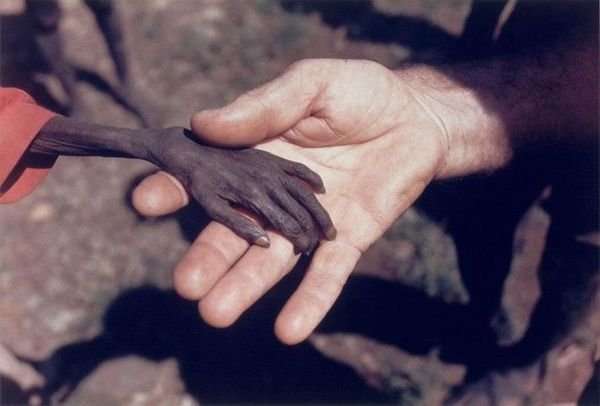 Mike Wells an award winning photographer was shamed to take this photo. However, this popular photograph, 'A hand of a starving boy was taken in Karamoja, Uganda.