Birthmarks are not something we get intentionally. They are something that we have to accept whether we like them or not. But it does not matter if they look attractive, but as long as they only have ugly appearances, they are so annoying. We start hating ourselves sometimes because of these birthmarks. While some people are not much caring about these birthmarks, some people are suffering badly due to the ugly appearances caused by birthmarks. As long as each person hasn't got birthmarks that specific people who have birthmarks feel so uncomfortable among them. But just like the doctors to the patients, tattoo artists have found some kind of a healing way to get rid of these suffers.
Not just like ordinary people, artists always see something beyond. So tattoo artists have been succeeding in concealing the birthmarks removing the ugly appearance and highlighting a better look out of it, and also making a birthmark into the best version of attractiveness with an enchanting view. The power of tattoo art is extraordinary, which could be the best solution for birthmarks. Suppose you are also one of the sufferers. In that case, you can try out this method and make your birthmark into a fantastic art without removing it but converting it into eye-catching art.
The tattoo artists did not just cover up the birthmarks; they made the birthmarks into a prominent part of the tattoo, likewise a part of a flower, basketball, a map, or any way which it suits better to be converted. Scroll down and see how they have turned birthmarks into fantastic arts.
#1 This Is How A Guy Converted A Birthmark Into Fancy Map With A pen Drawing Around It


#2 Life Story In Birthmark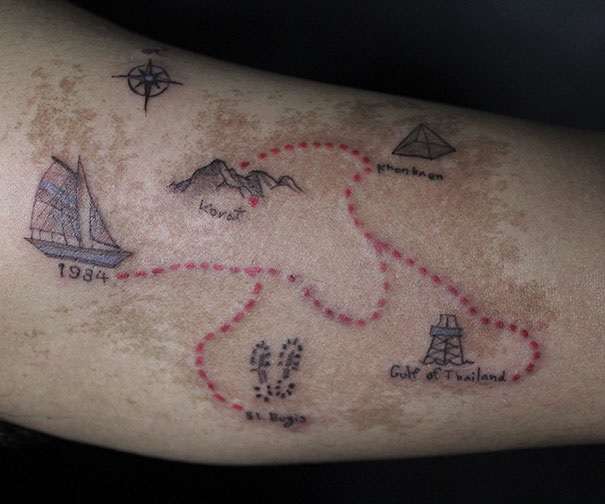 #3 Incredible Birthmark Covering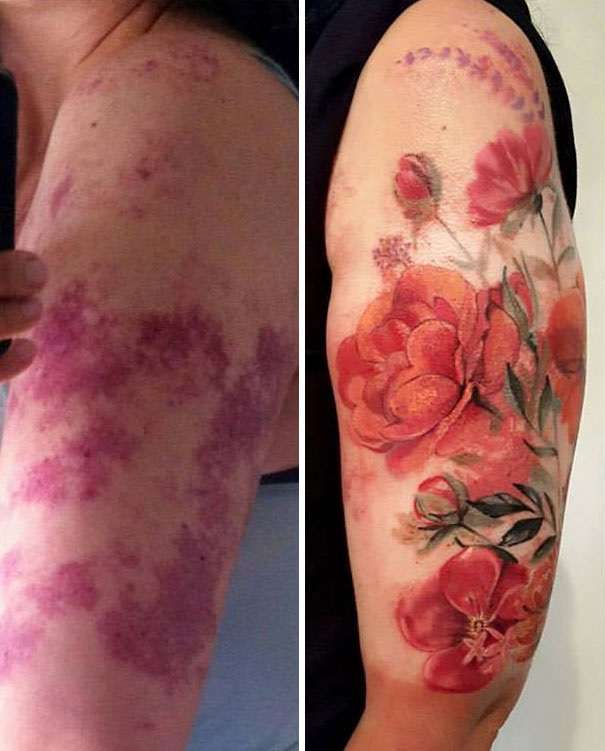 #4 Birthmark Into A Turtle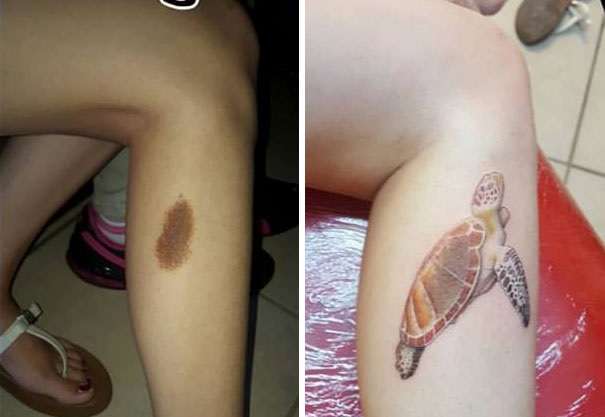 #5 Birthmark Into An Art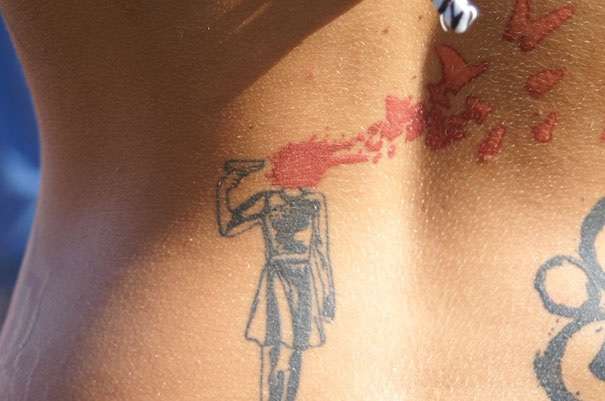 #6 Cookie Monster Tattoo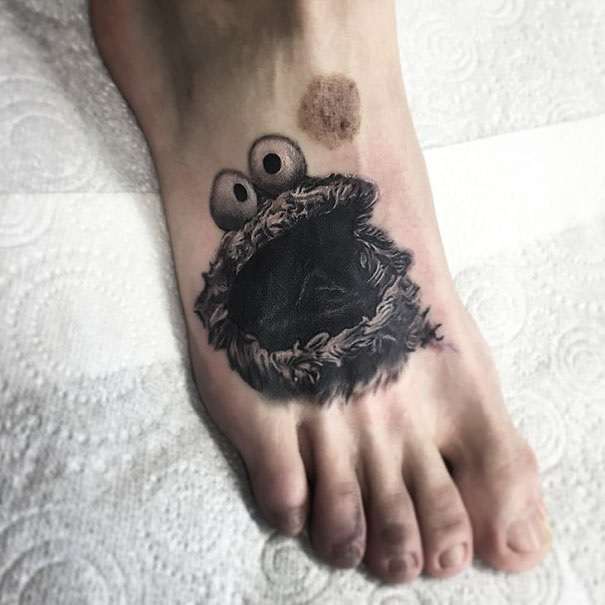 #7 Birthmark Turned Into Owl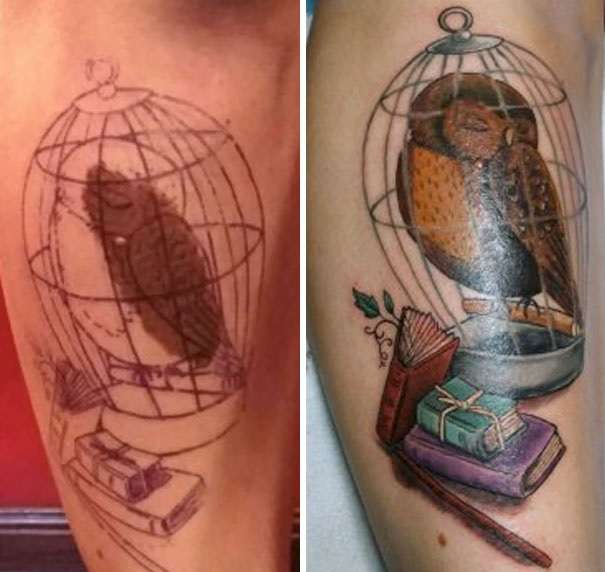 #8 Woolly Birthmark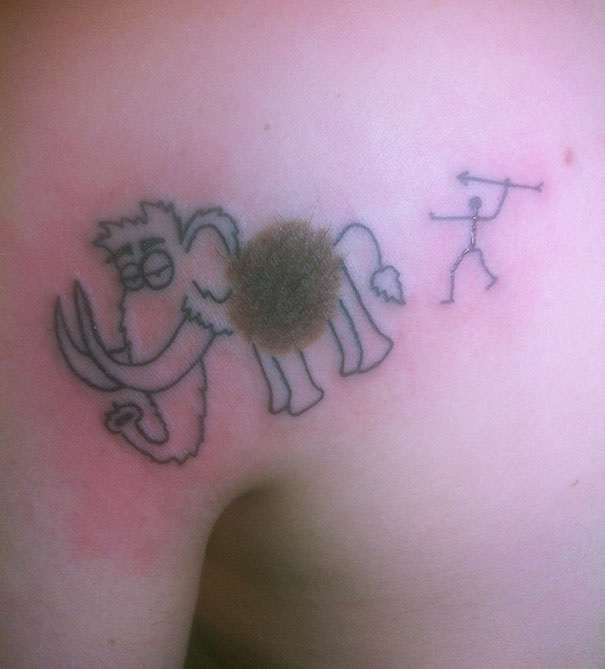 #9 Pacman Tattoo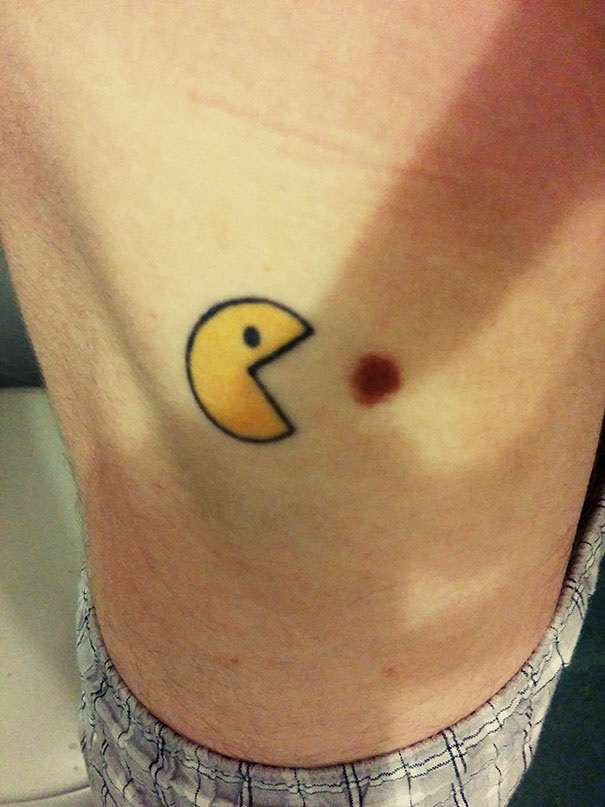 #10 Nice Shelter For This Hippo Birthmark And Nice Water Pond To Drink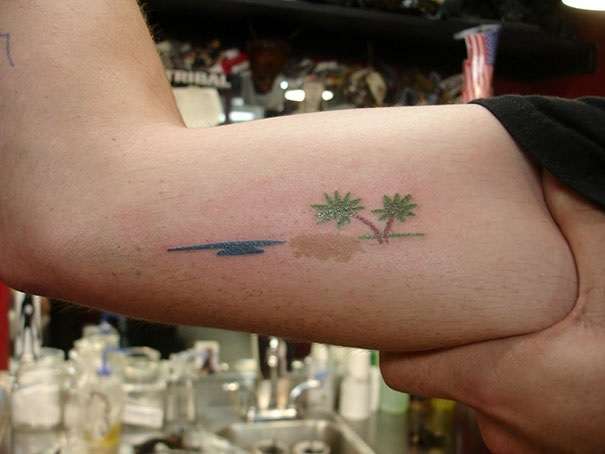 #11 Birthmark Into A Beautiful Rose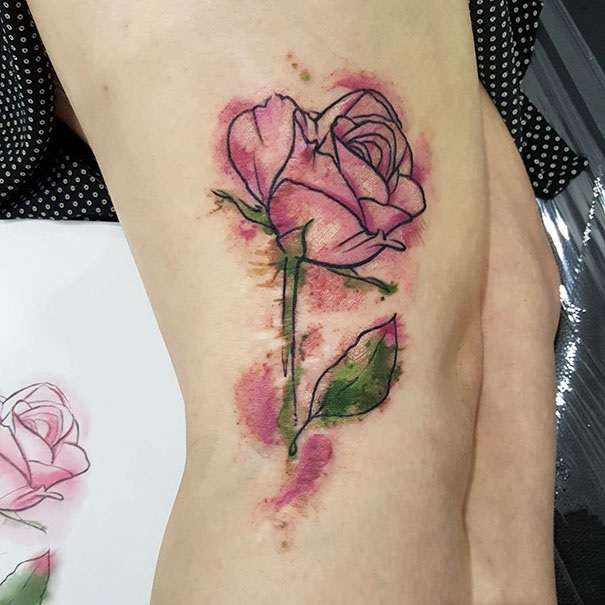 #12 Nice Idea Of Making This Birthmark Into A Potato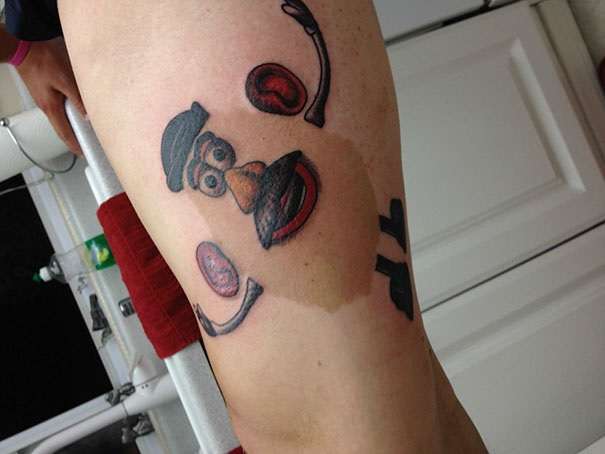 #13 This Philippine Eagle Cover Up This Birthmark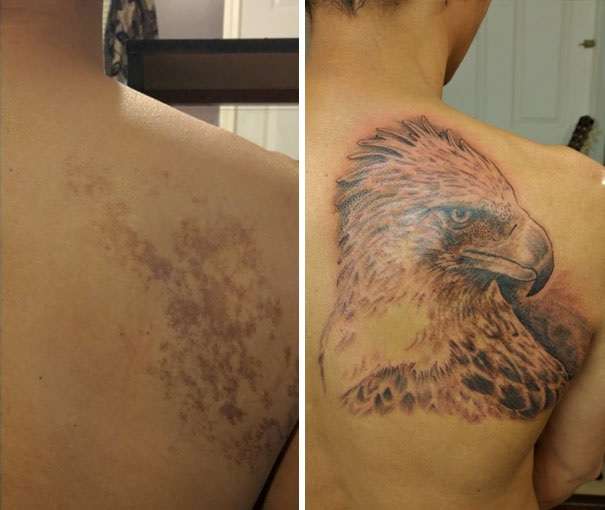 #14 Beautiful Birthmark Covering With A Wolf Tattoo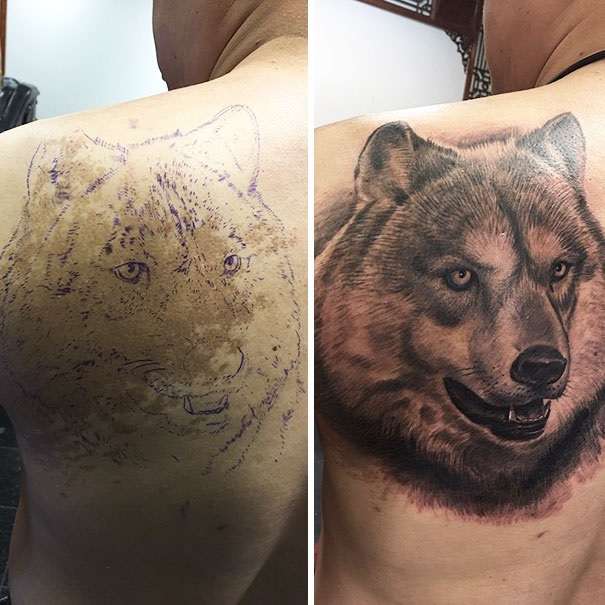 #15 Iconic Marilyn Monroe Mole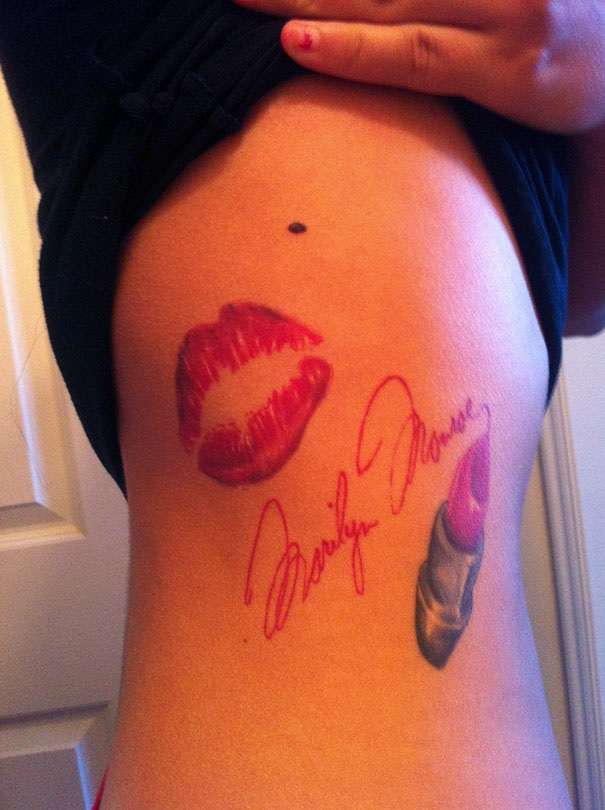 #16 A Fantastic Island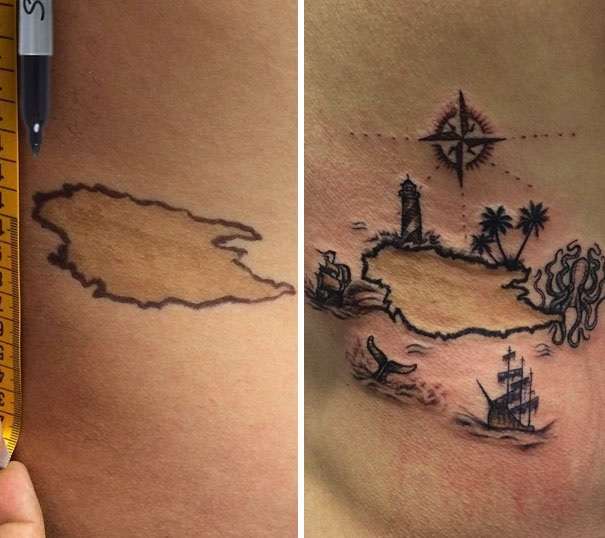 #17 Mole As A Part Of A Guitar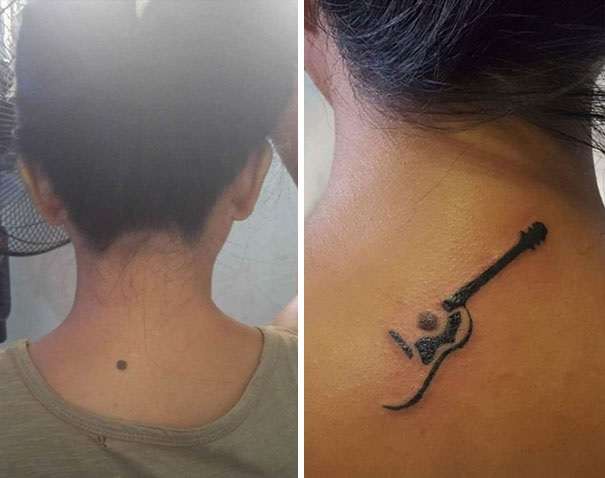 #18 Camouflaged Birthmark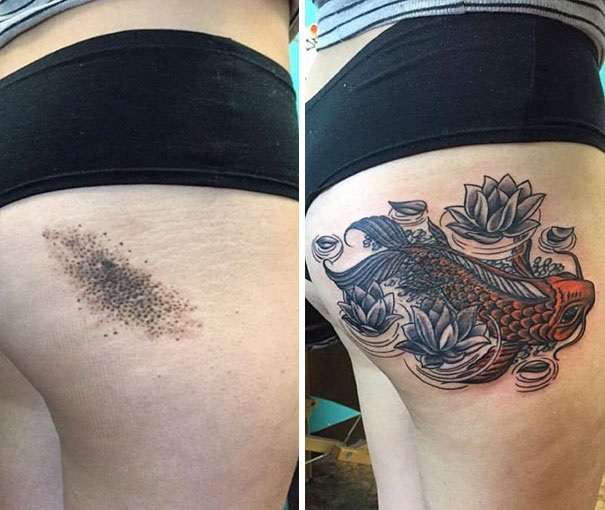 #19 Moles Into Stars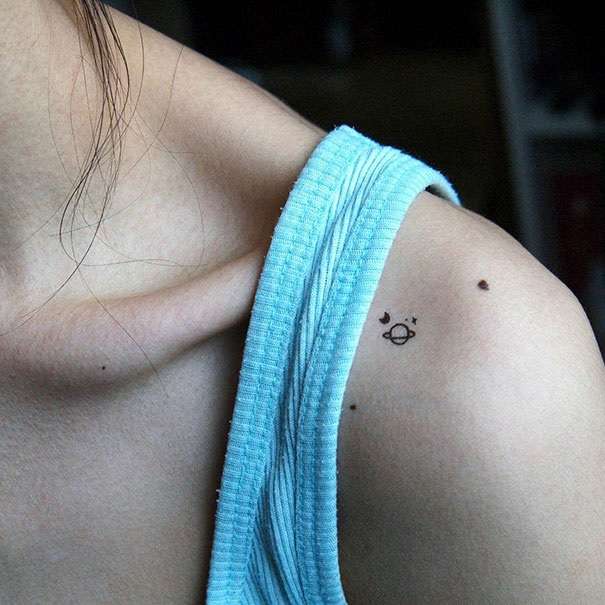 #20 Neutral Milk Hotel's Cover Art For " In The Aeroplane Over The Sea " Turned Into A Tattoo"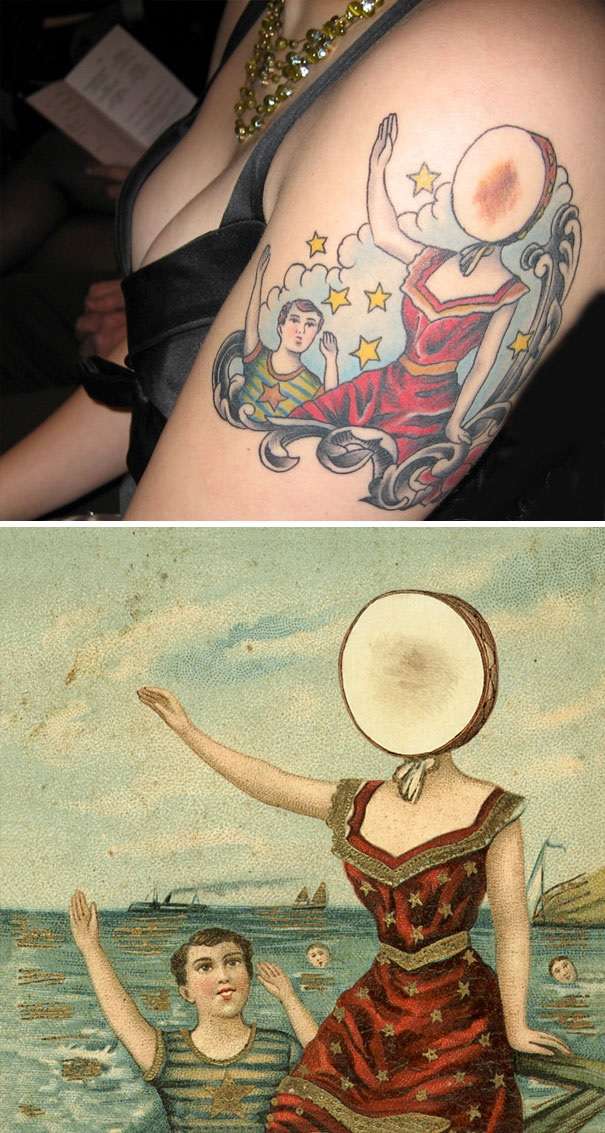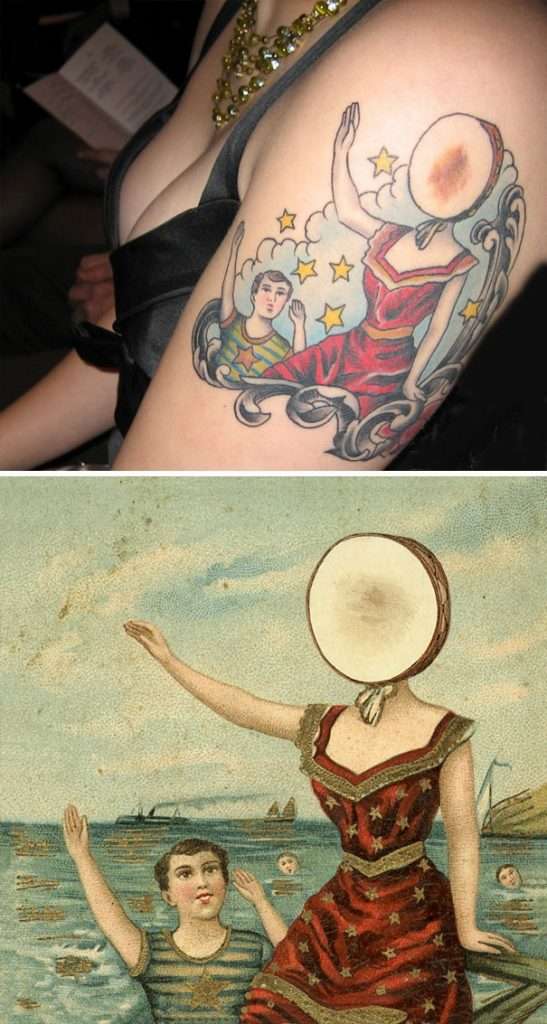 #21 Burning Match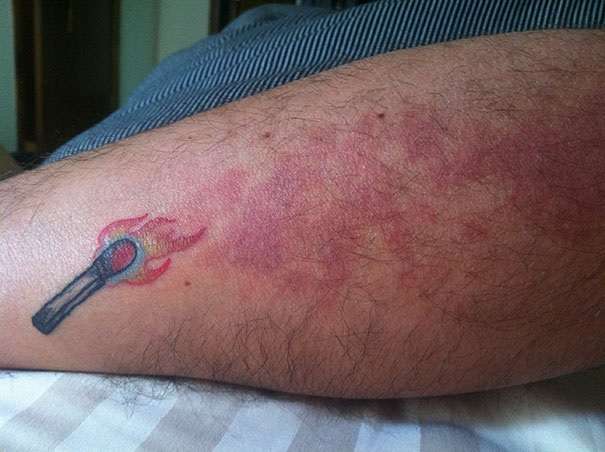 #22 Horse Tattoo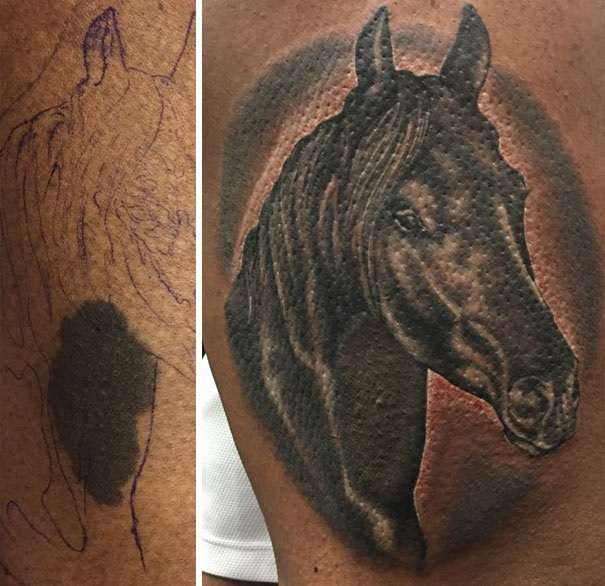 #23 Crawling Dragon Tattoo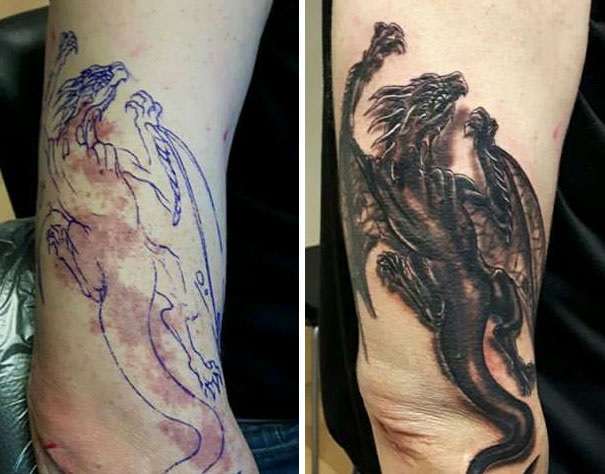 #24 A Couple Of Carrots

#25 Birthmark Into Art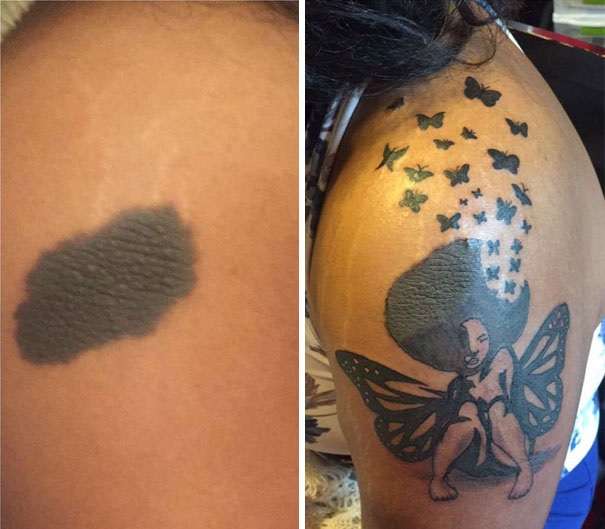 #26 Flower Tattoo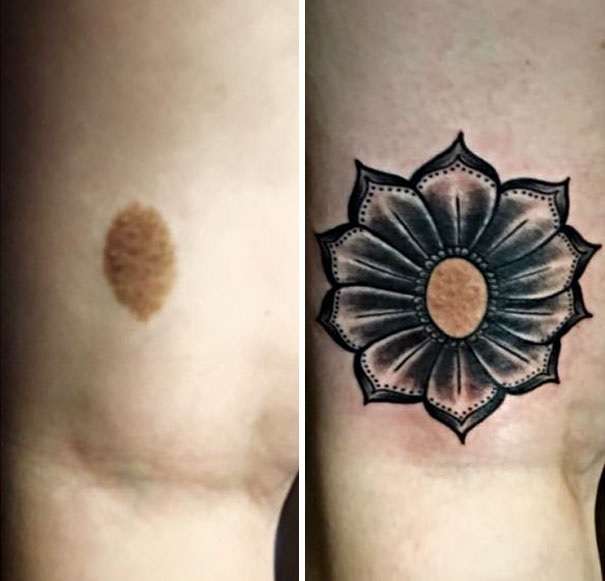 #27 Feather Tattoo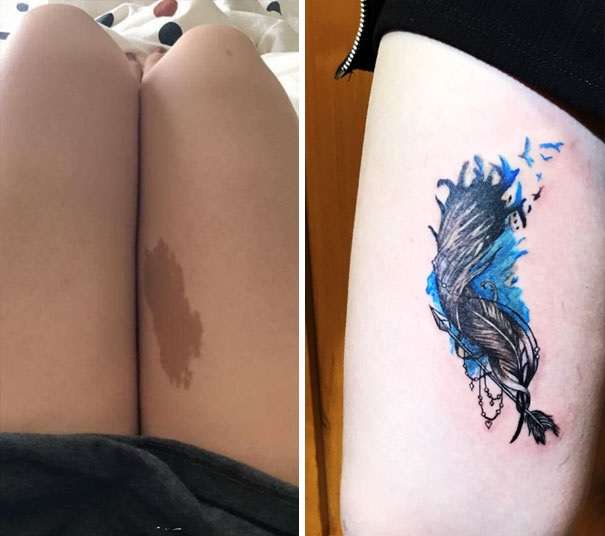 #28 Birthmark Into Flame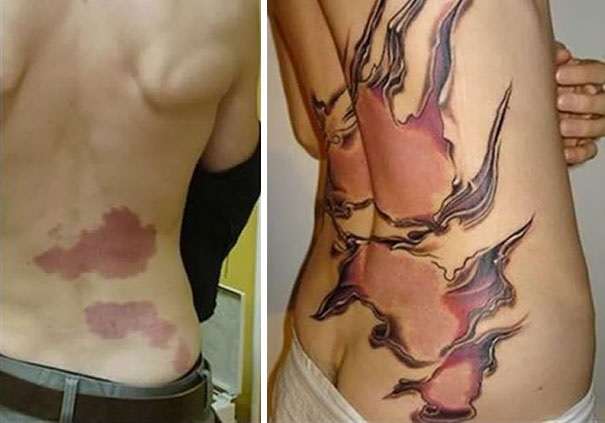 #29 A Unique Transformation Of A Birthmark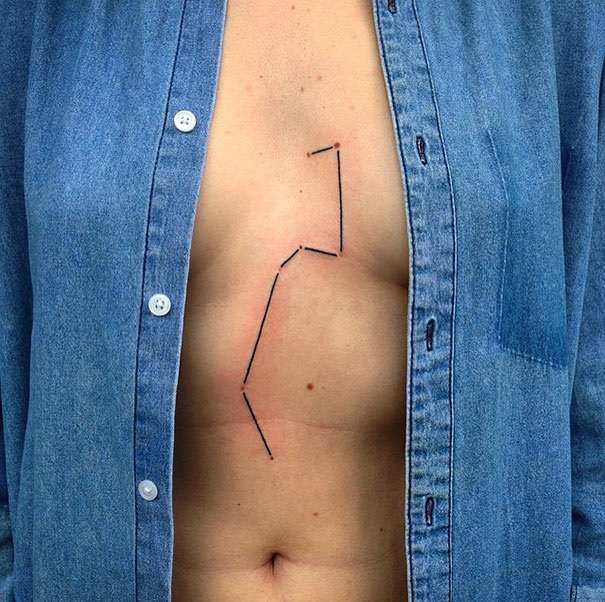 #30 Harmander Fire Tattoo