The maker of this "LoVeD Glasswork" project is Louise V Durham. The project is based in Shoreham-by-Sea, England. Louise's strange sculpture is made from traditional leaded light stained glass pieces similar to the glass found on church windows, and the pieces are embedded in woods. The woods are the groyne timbers (sea defense timbers). Every piece is different from other pieces.
When the light hits the sculpture, it creates a prism-like effect and disperses colors around its environment when the sun's light passes through those glass pieces, and it looks magical when someone sees it for the first time.
She enjoys creating these things, spending nearly ten years making them. She creates them to give joy to everyone's life when they are in dark moments. So, please scroll down to see the pics of her fantastic work.
More Info: Louise V Durham | Instagram
#1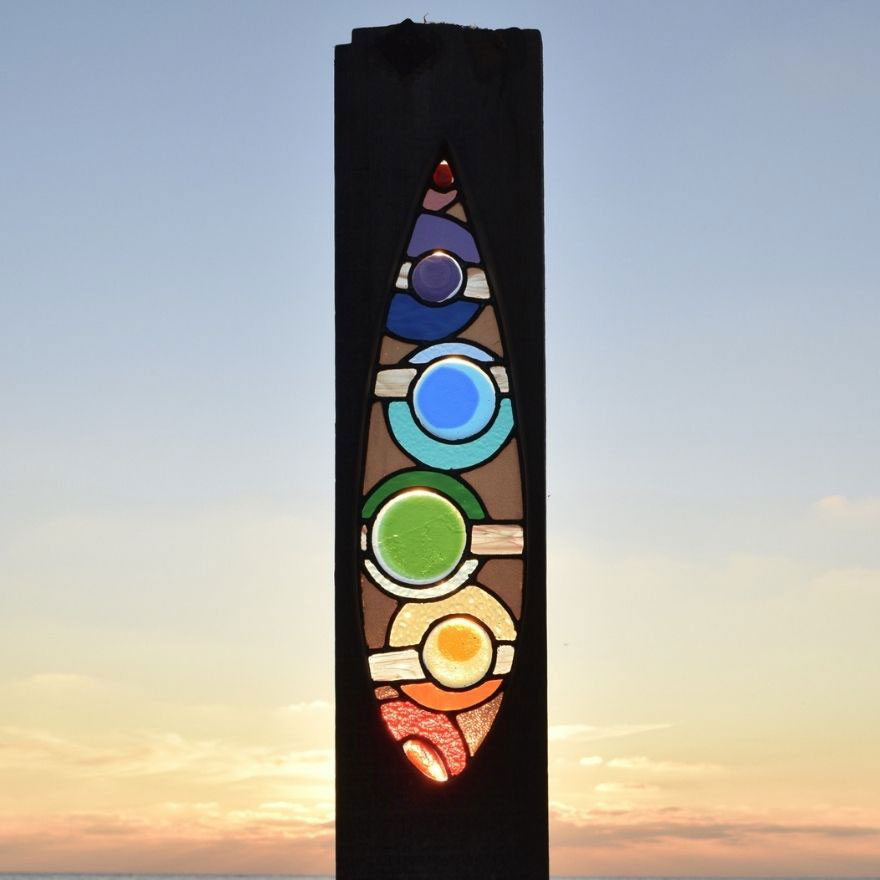 #2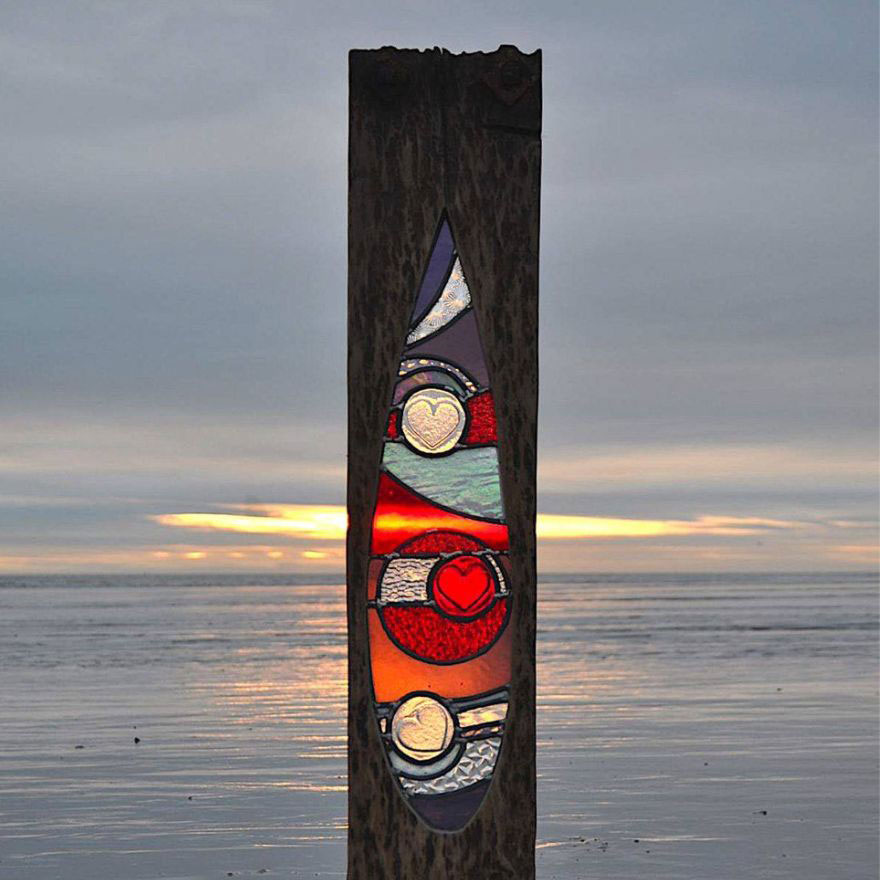 #3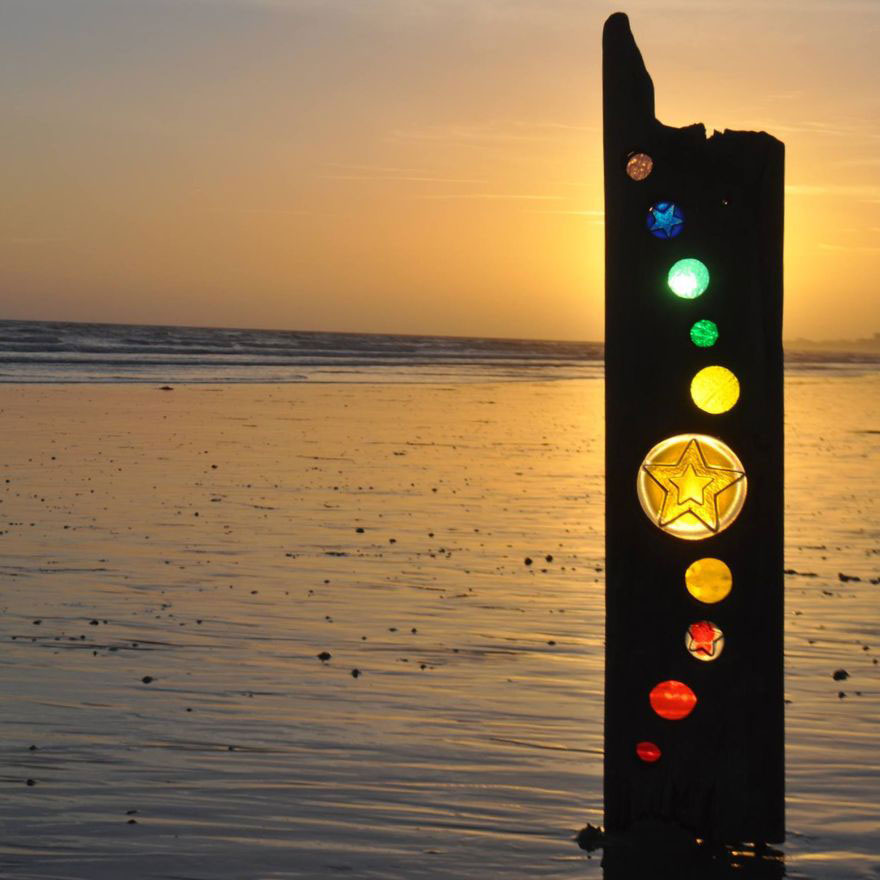 #4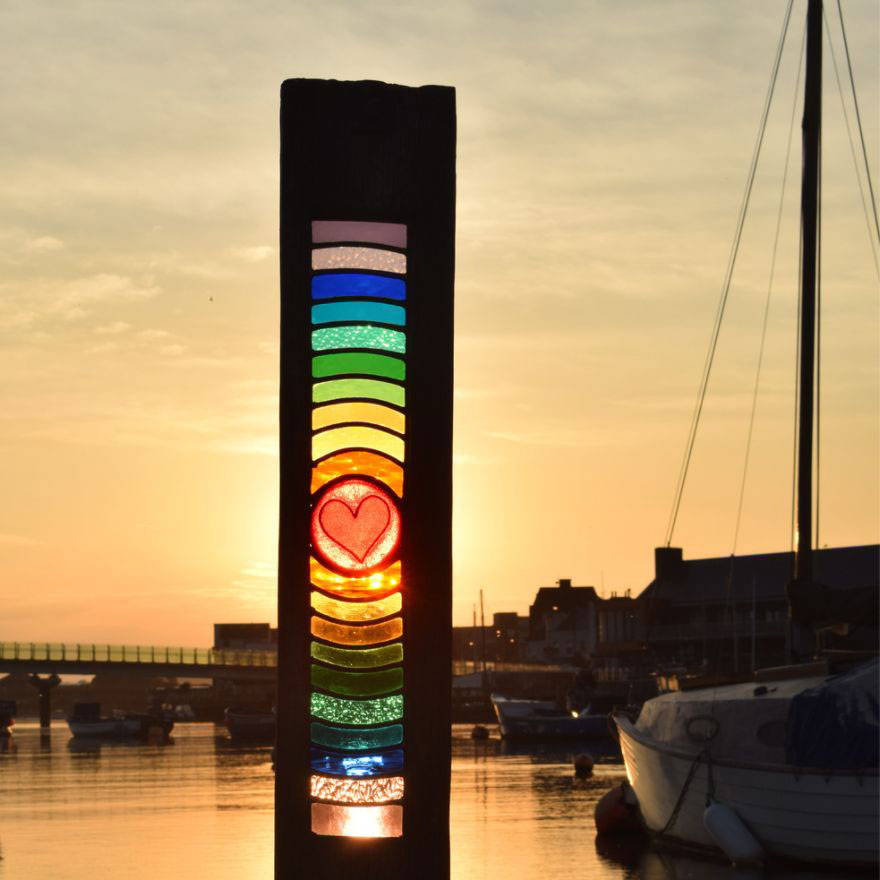 #5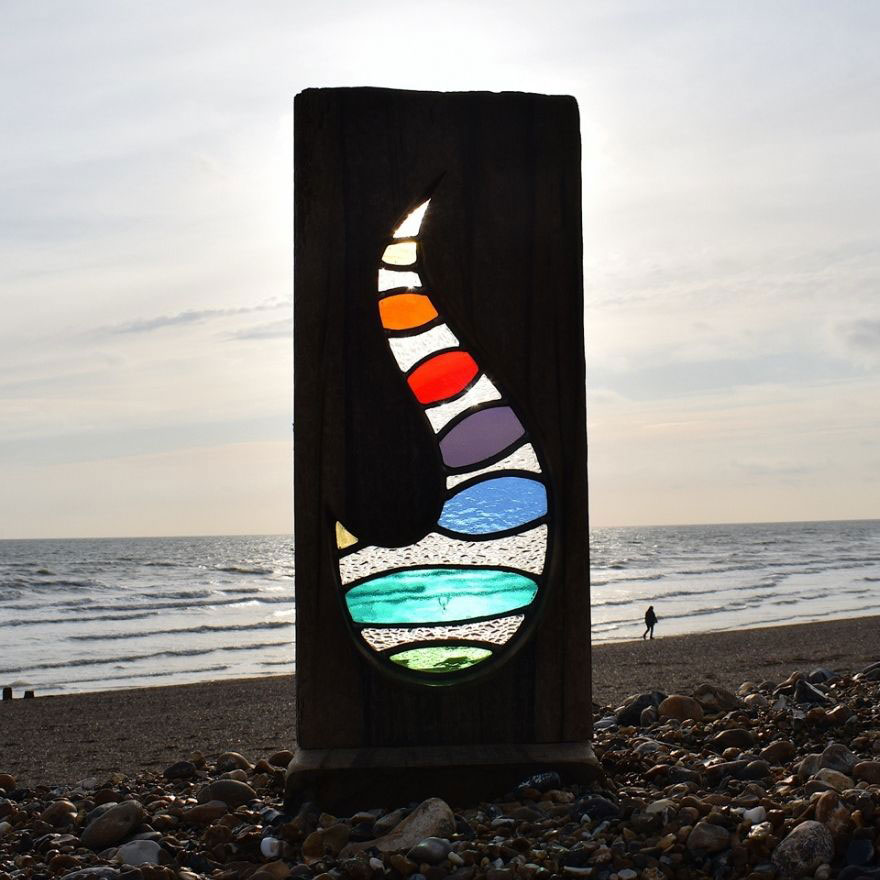 #6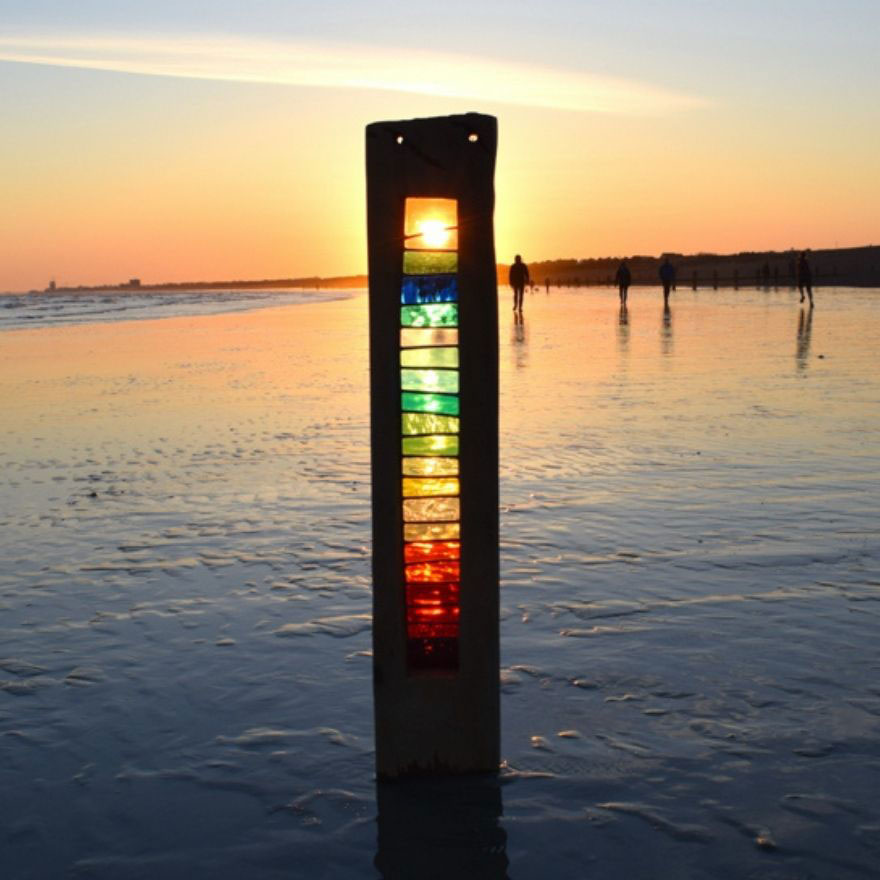 #7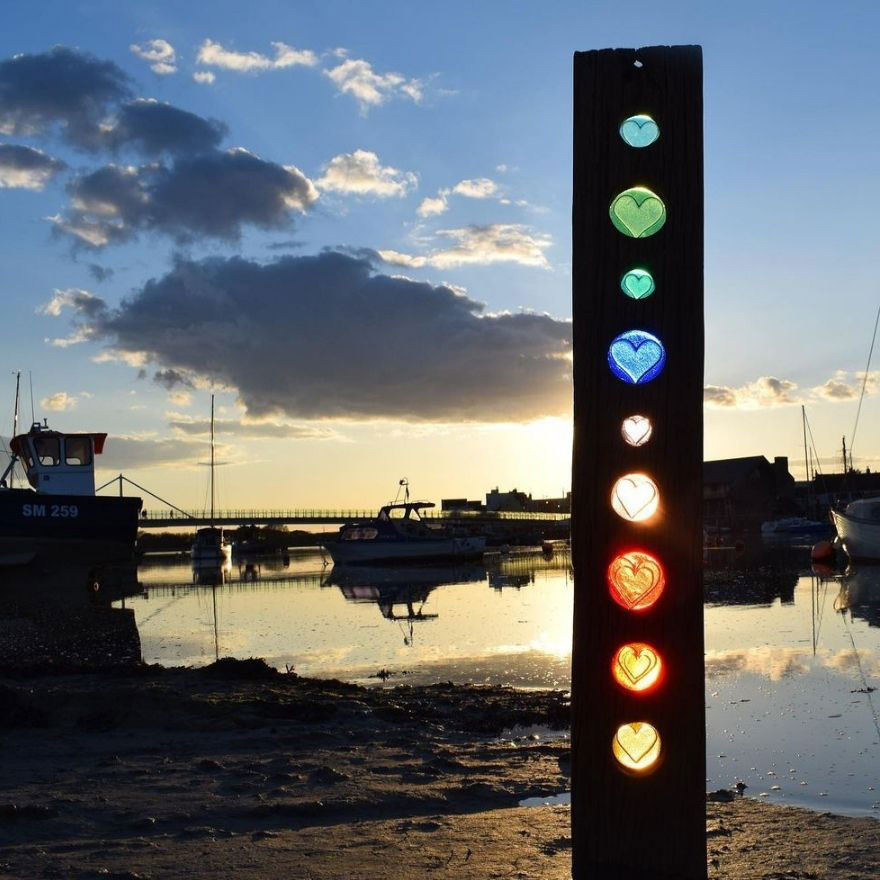 #8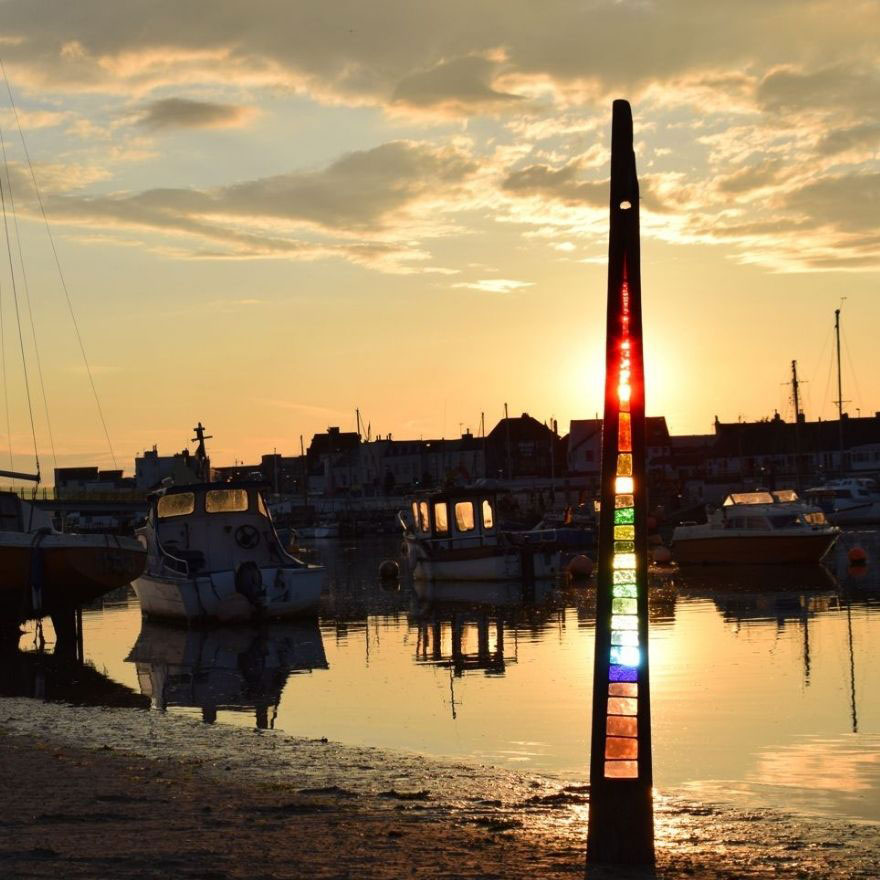 #9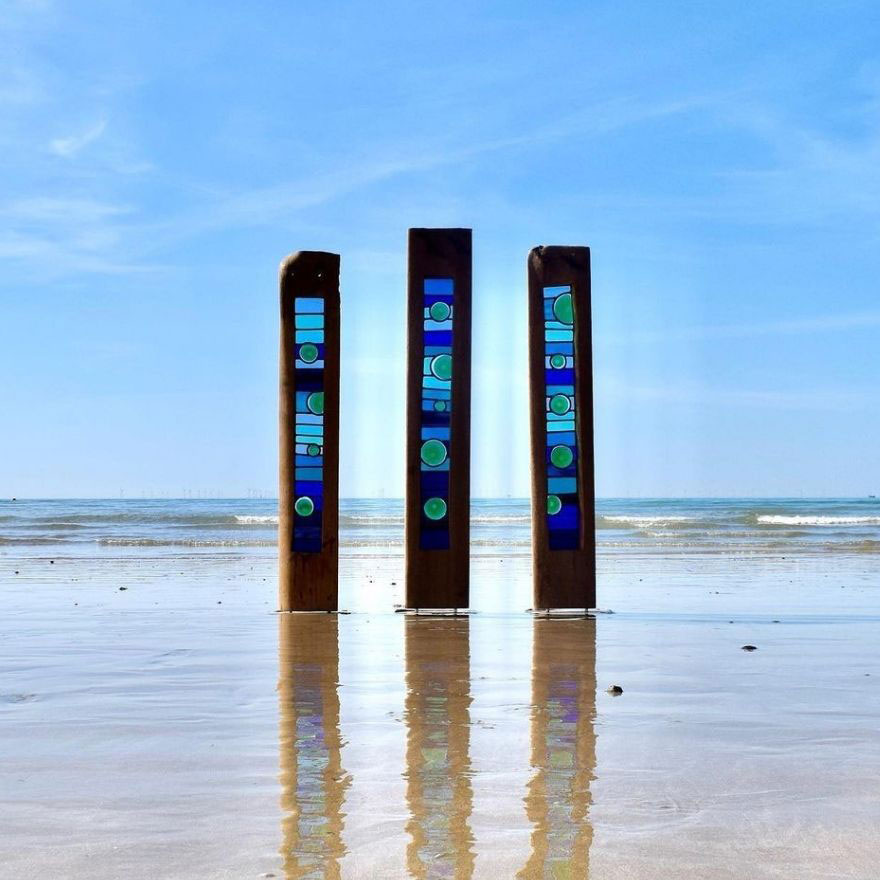 #10