A drug addict's life is not as good as it seems. Because these drugs are treated poorly and despised by society, their family hates them. So, they don't have any family or good friends to help them. They feel helpless about everything. Sometimes they don't have homes. It's tough to find hope in such a life. Many of them got lost, but not everyone. Some of them surely recover through hope and sheer willpower.
There is an online community called "The Addict's Diary" it is a platform where former drug addicts share their stories of substance abuse. They also post their before and after photos on the community, and there is a massive development between the two pictures. This community helps a lot in society because their stories and images inspire others to struggle. So, please scroll down to see their amazing transformations.
More info: theaddictsdiary.com | Facebook | Instagram
#1 I am Brittney. I was homeless because of meth addiction, but now I am fully recovered, a homeowner, a student, and a mother.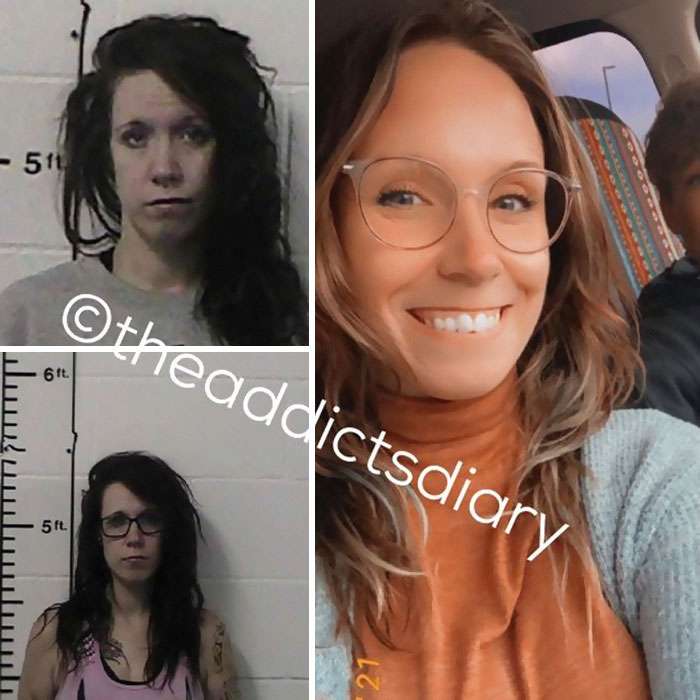 #2 Years of addiction, homelessness, and pain! now, four months of recovery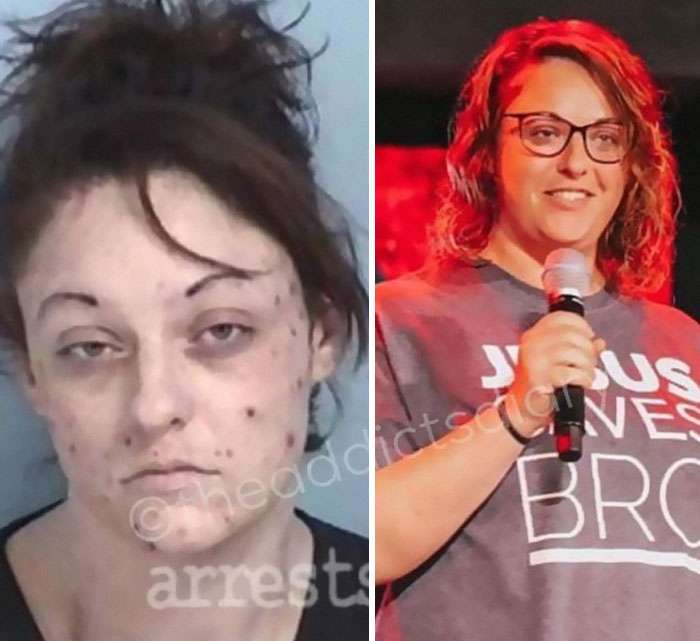 #3 I honestly thought I'd die on a park bench. I never thought my life looked the way it does today.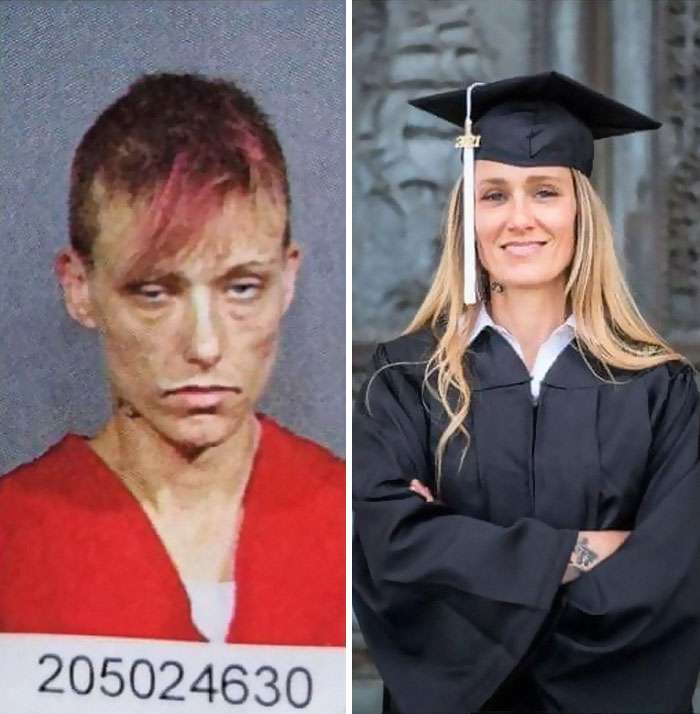 #4 I lost my family because of the addiction. After some time, I found a way out and latched on with everything I had. Today I have a beautiful family.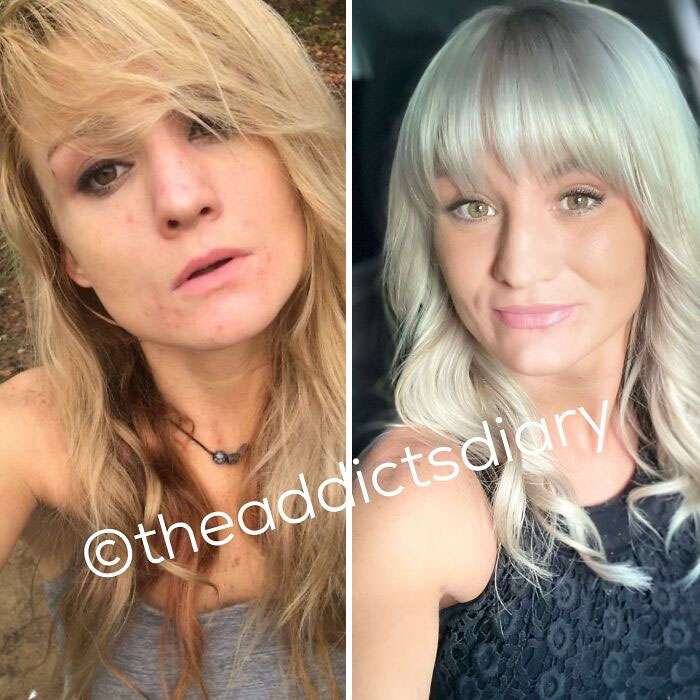 #5 Heroin destroyed my life. All I cared about was getting that warm rush. I didn't even care about myself. I went to treatment, and now I'm in sober living. Today, I have 53 days sober. I feel so much happier.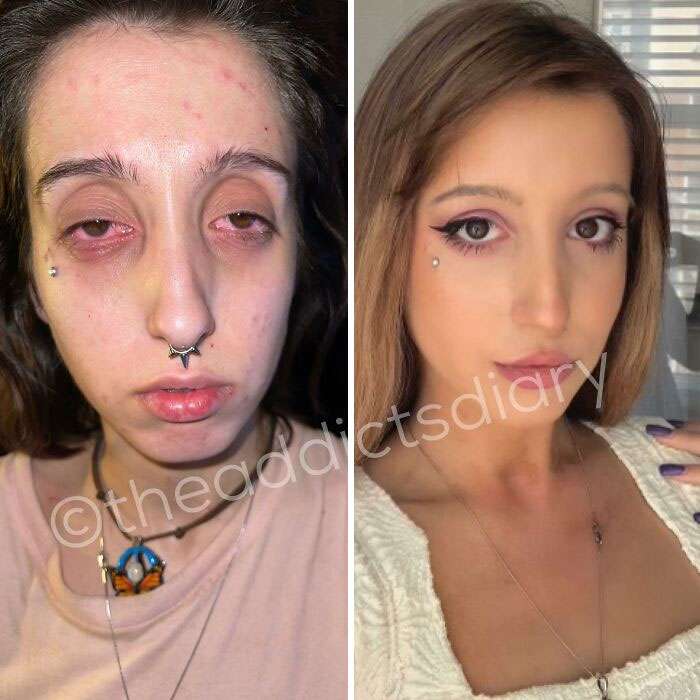 #6 60 days clean off Fentanyl, can I get an Amen?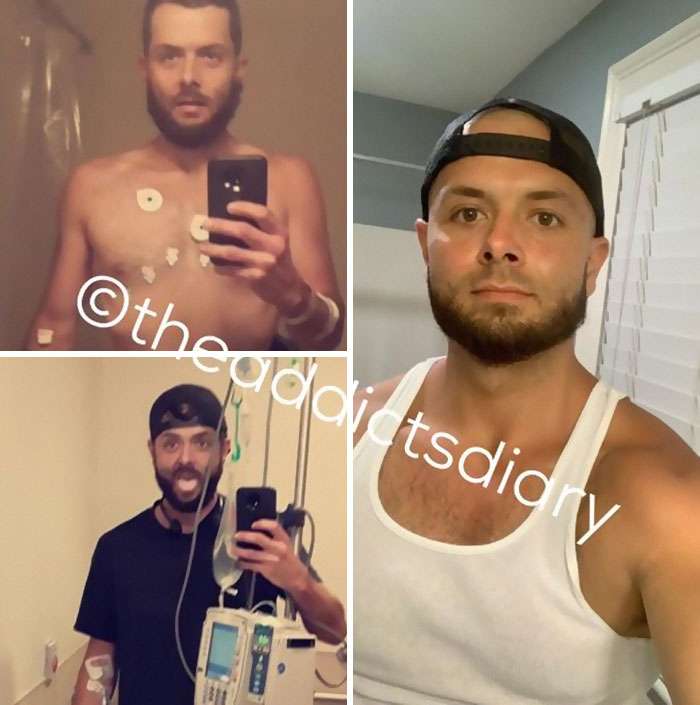 #7 For 15 years, all I cared about was getting high. I lost custody of my children, was arrested, and lost everything. After many failed attempts, today makes five years clean for me.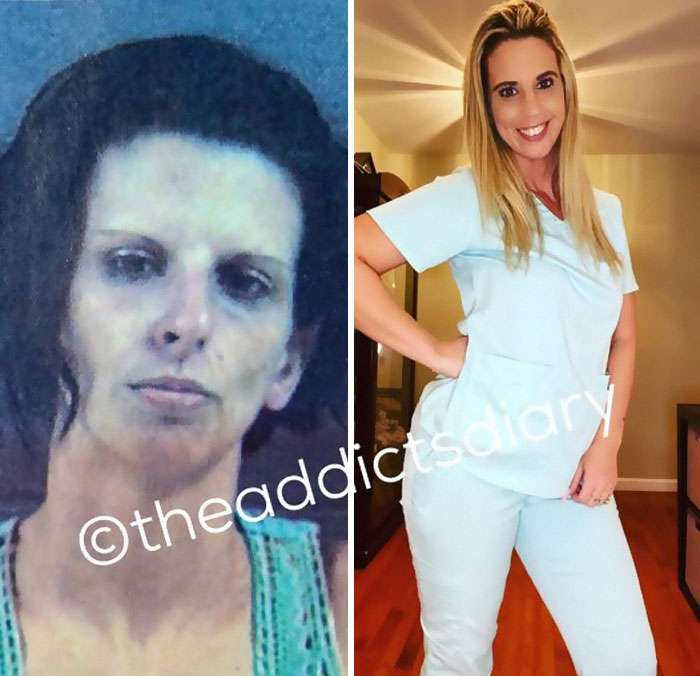 #8 Five years ago, I knew drugs destroyed my life; after choosing recovery, I found a new way to live. Thank you, god, for this beautiful life.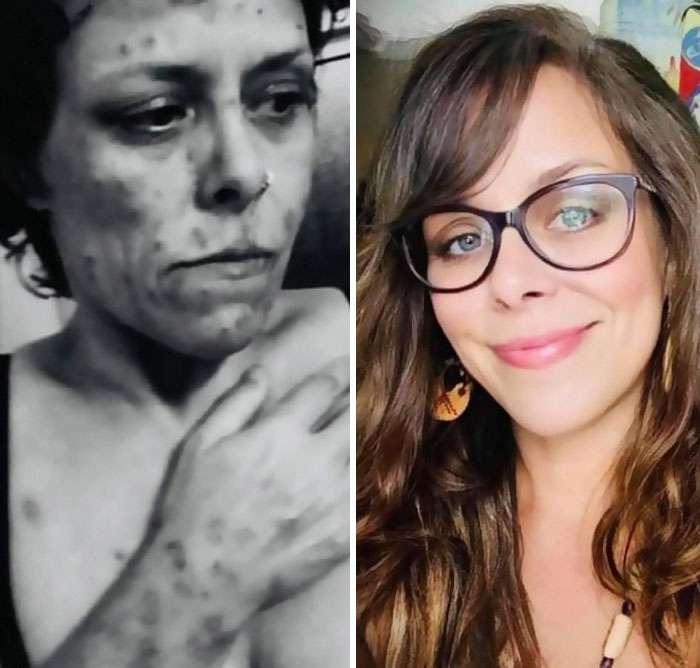 #9 I am Jess, and I am an addict. I struggled with meth for five years. But god pulls me out of the darkness, and I have been sober since 2019. I get to live a life I never dreamed was possible for me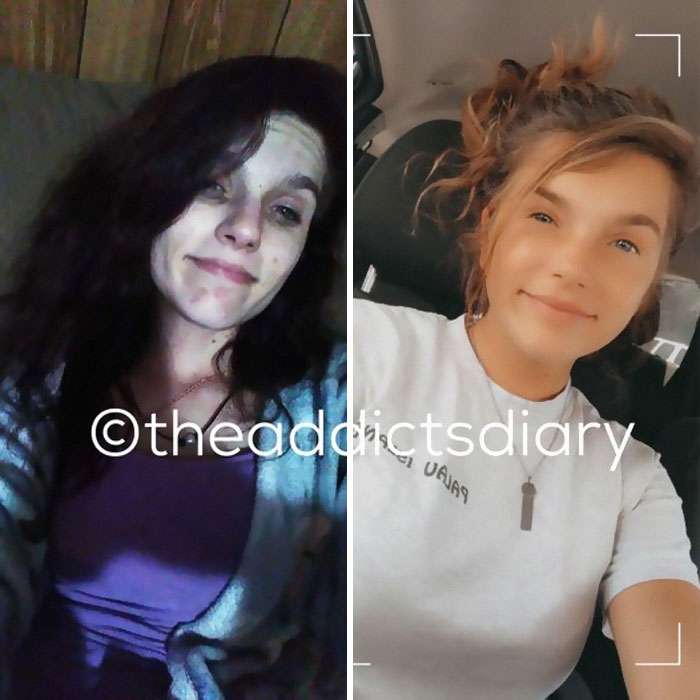 #10 I am Nick, and I am an addict. I was hopeless, broke, lonely, and sometimes homeless. I lost everything to this disease. Today I have my family back, my nieces and nephews, who are so happy I'm doing better now.
#11 My name is Kyle, and I became a fugitive on Hawaii's Most Wanted. My future seemed doomed. Everyone gave up on me, including me. I did ten years in a high custody prison because of my crimes fueled by my crystal meth addiction. Now I own my own business and have become a motivational speaker. I spoke to over 150 schools, and I shared the dangers of drugs and incarceration with them.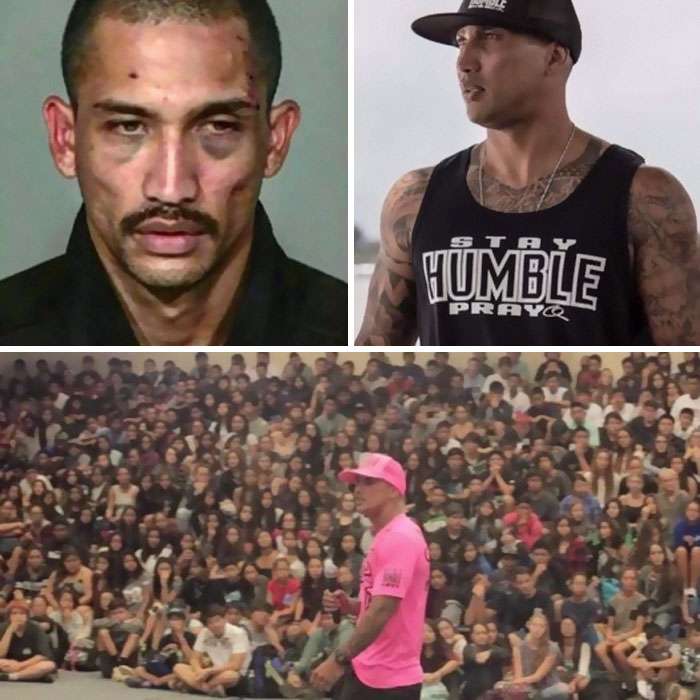 #12 I am David, I lost a lot of friends due to my addiction and put stress on my family that never should have been, but the reward of recovery has been excellent. I have three years clean now.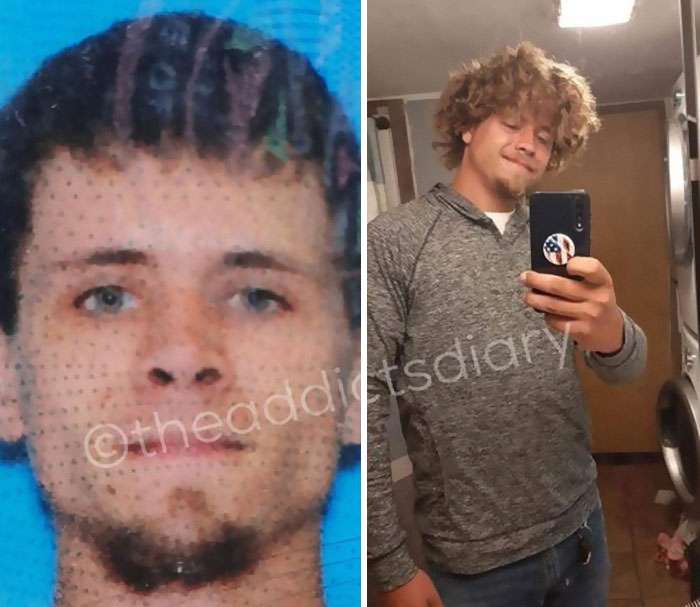 #13 I watched my entire life burn to the ground around me, and everything I loved disappeared. It took over a decade to realize that I could get clean. There's so much happiness in sobriety. Much love!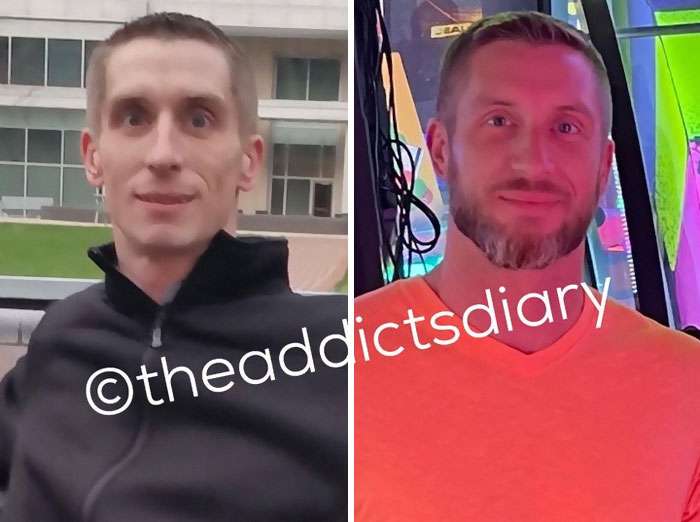 #14 18 months ago, the internet was making fun of the mugshot of Mighty Ducks star Shaun Weiss, but Today, Shaun graduated from drug court and has 18 months of clean and sober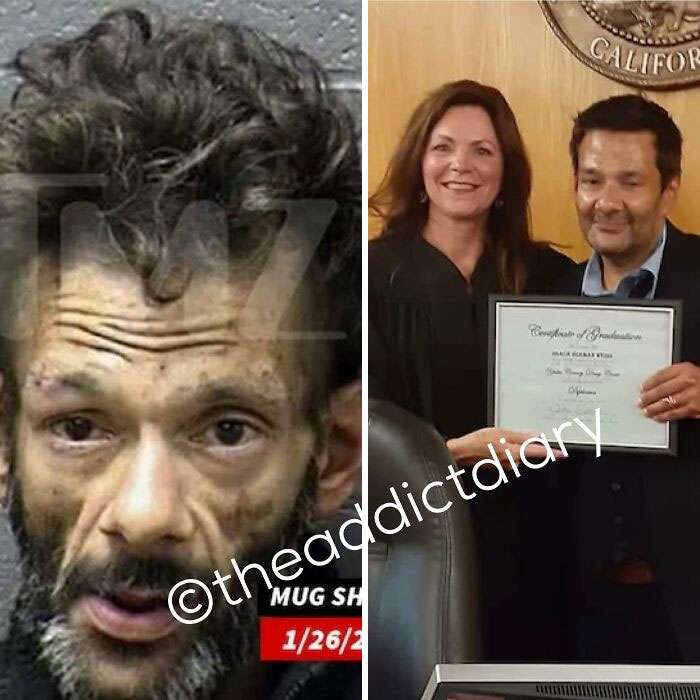 #15 We both had an addicted parent and were party kids. Though we went many years without talking, we both continued to grow in our Heroin and Meth addictions. We have now been married eight months and have a beautiful 3-month-old baby. If the two of us can get sober, anyone can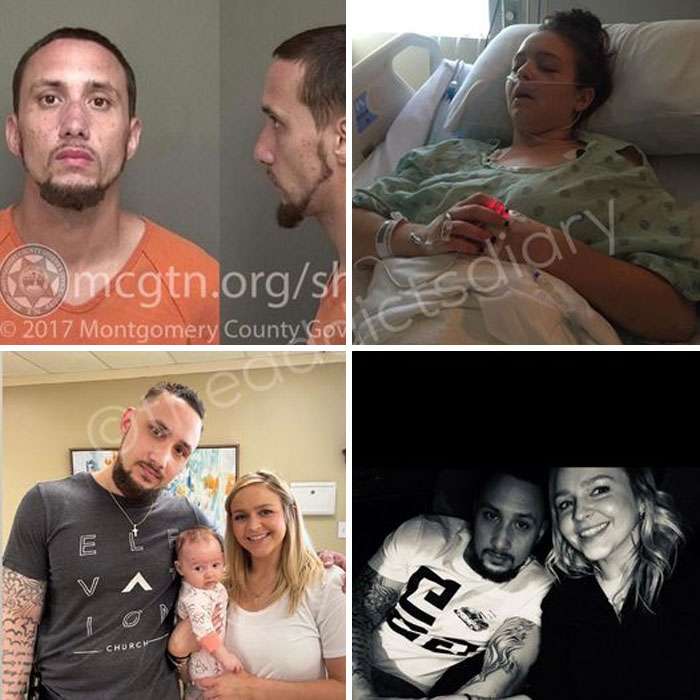 #16 I hurt my family the most because of the addiction. They were the only ones there for me when I needed help. After ten years of active addiction, I'm finally clean and sober!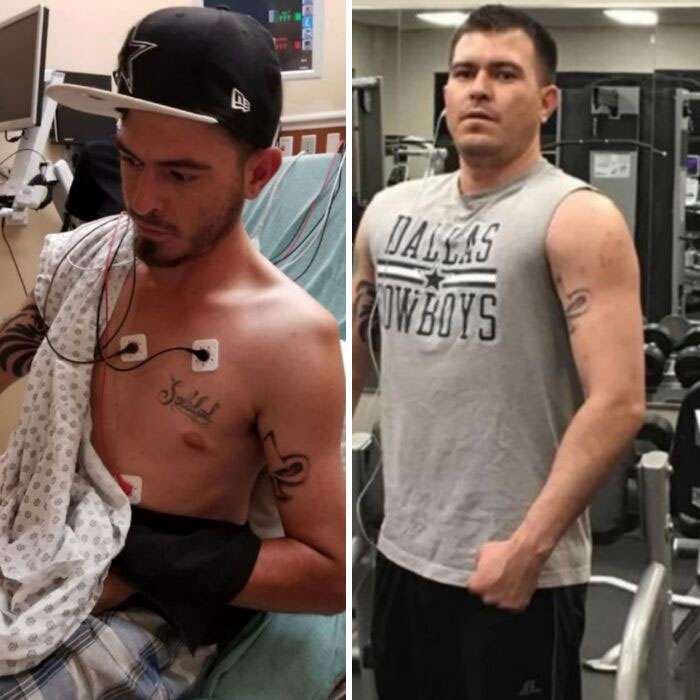 #17 I'm Mariana. The before pic was when I was still injecting myself heroin and meth every day. Look at what 300 days clean has done for me now.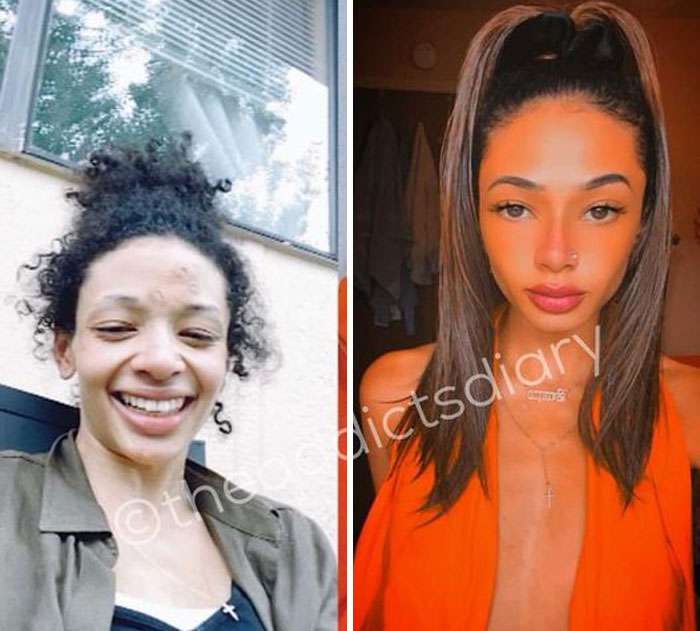 #18 My addiction lasted 13 years, and I lost everything, including my three children. Recovery didn't happen overnight, but it did happen. I'm so proud my children are back in my life.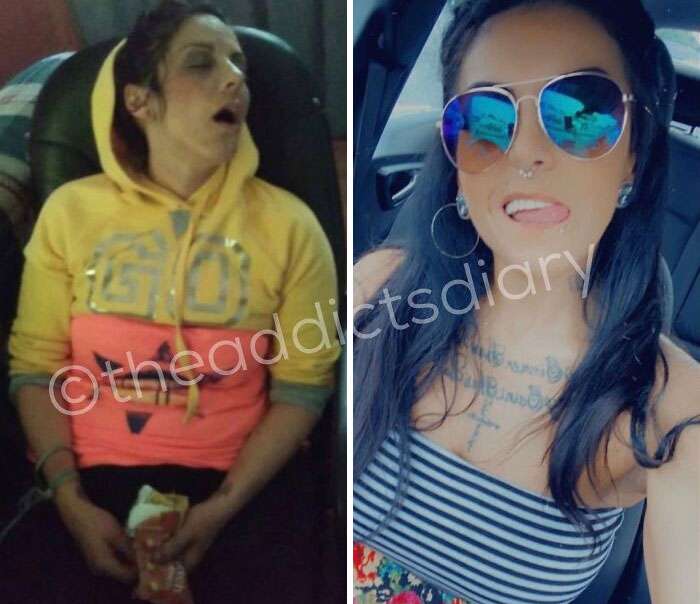 #19 14 years ago today, I had to make a tough decision, either life or death. Being sober was all I wanted so I could have my life back. It was a long, hard road, but I worked daily and slowly regained myself.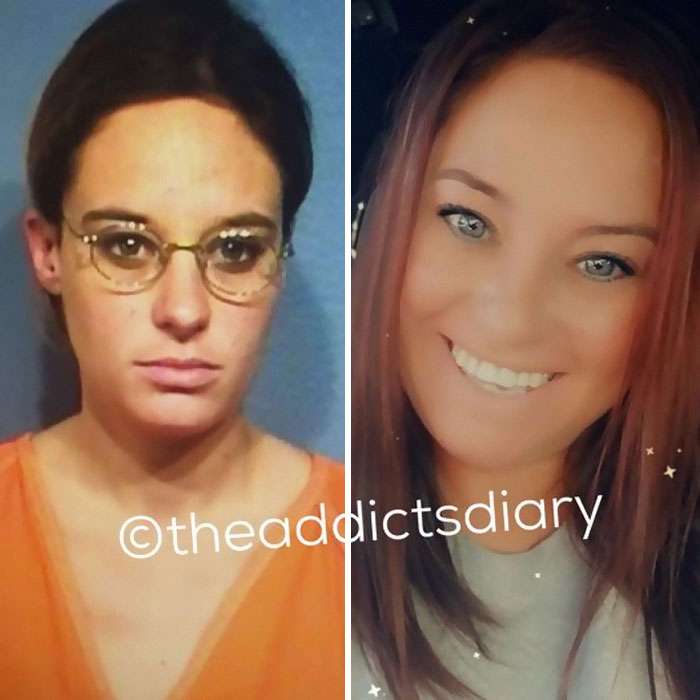 #20 my son has six months clean, and I'm so proud of him