Jamie Paul Scanlon, also known as JPS, is a British artist based in Germany. He is very popular among people for his unique style and for bringing objects around us to life, like public walls and buildings all over England and Norway.
Jamie's father was in prison for a long time, and he passed away when Jamie was 18 years old. He was the person who taught Jamie to draw. Because of his passion for arts, he went to study graphic design in college. Because he couldn't afford money for college, he wasn't able to complete the degree. So later, he worked as a shoe repairer and a key cutter.
Because some unfortunate events and the murders of 2 close friends sent him down a twelve-year path of drug and alcohol abuse, however, in 2009, things started looking brighter for him when Jamie's friend took him to see a Banksy museum show. He loved the concept of using full-size stencils on the building walls. He also thinks that it planted the seed to face his addictions. Keep scrolling down to see some photos of his outstanding arts.
More info: Instagram
#1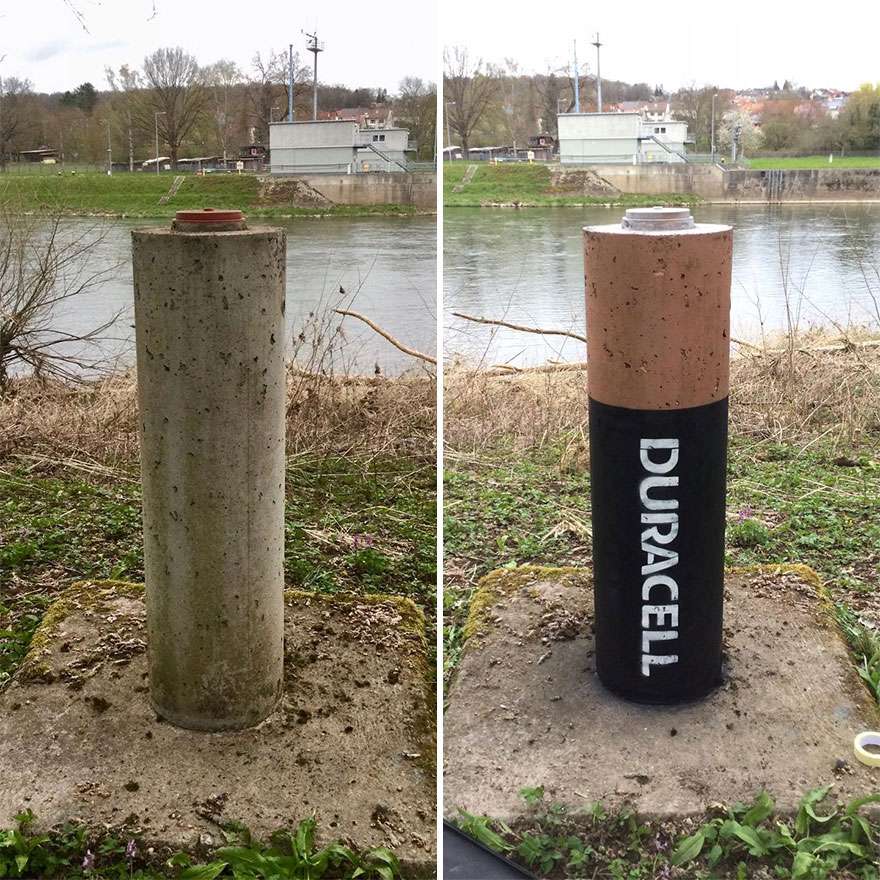 #2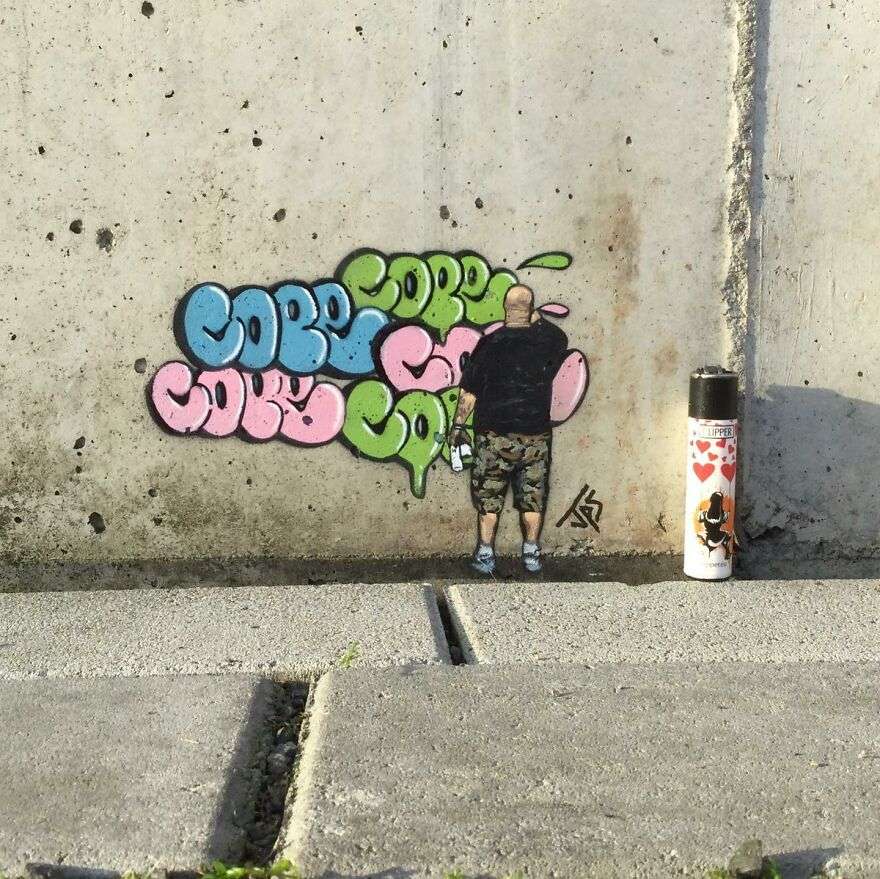 #3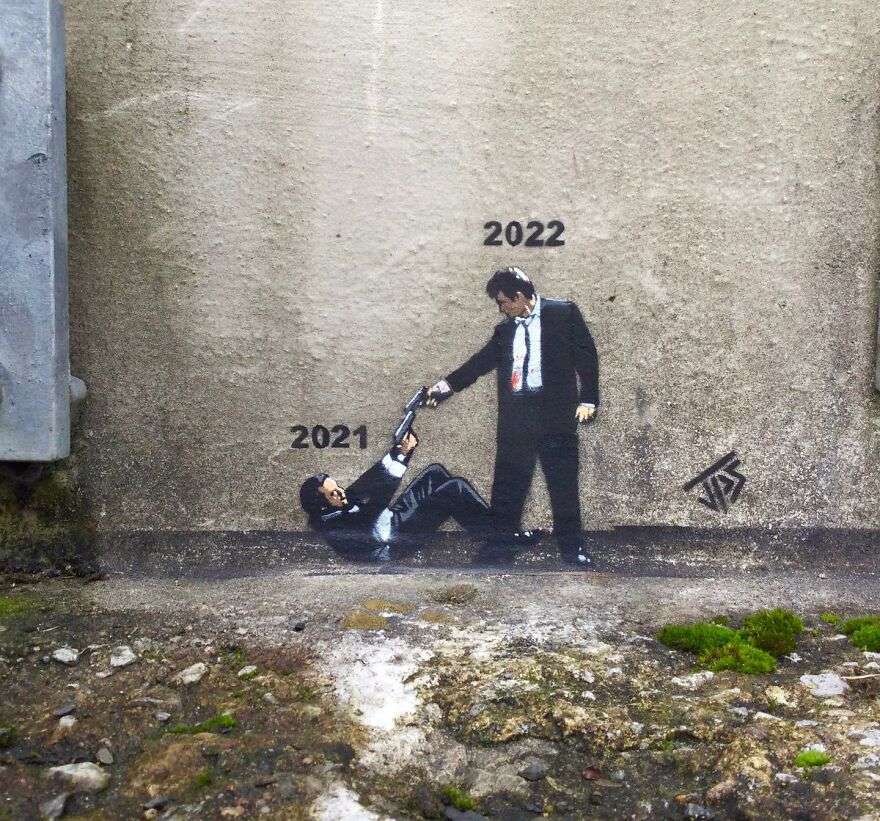 #4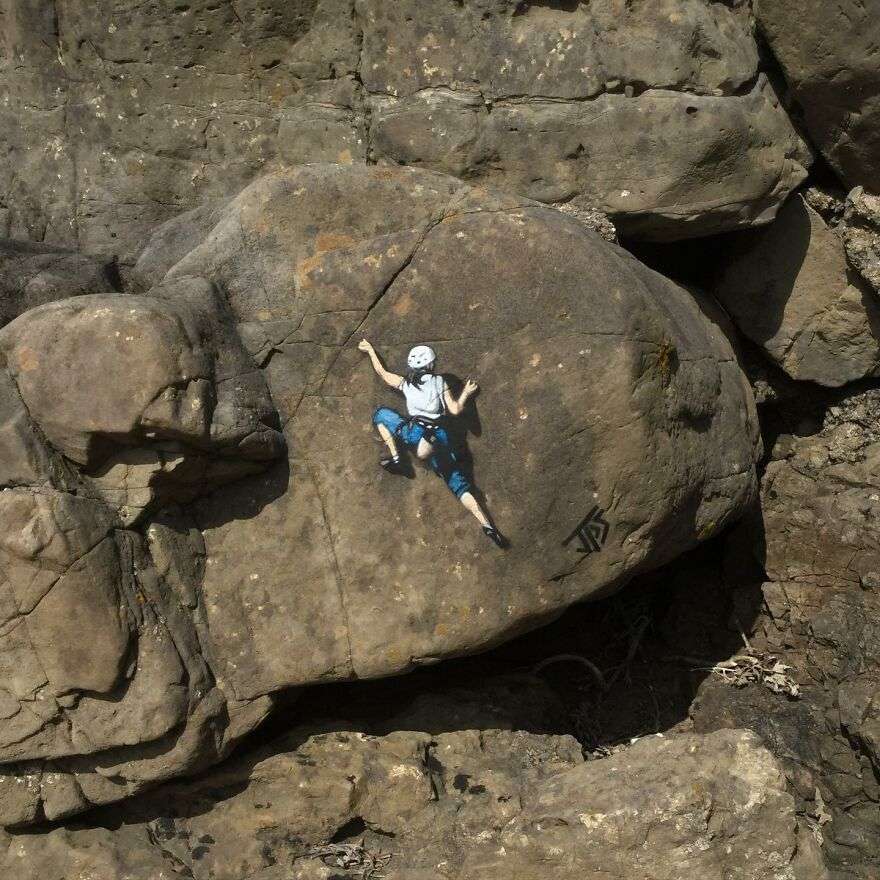 #5
#6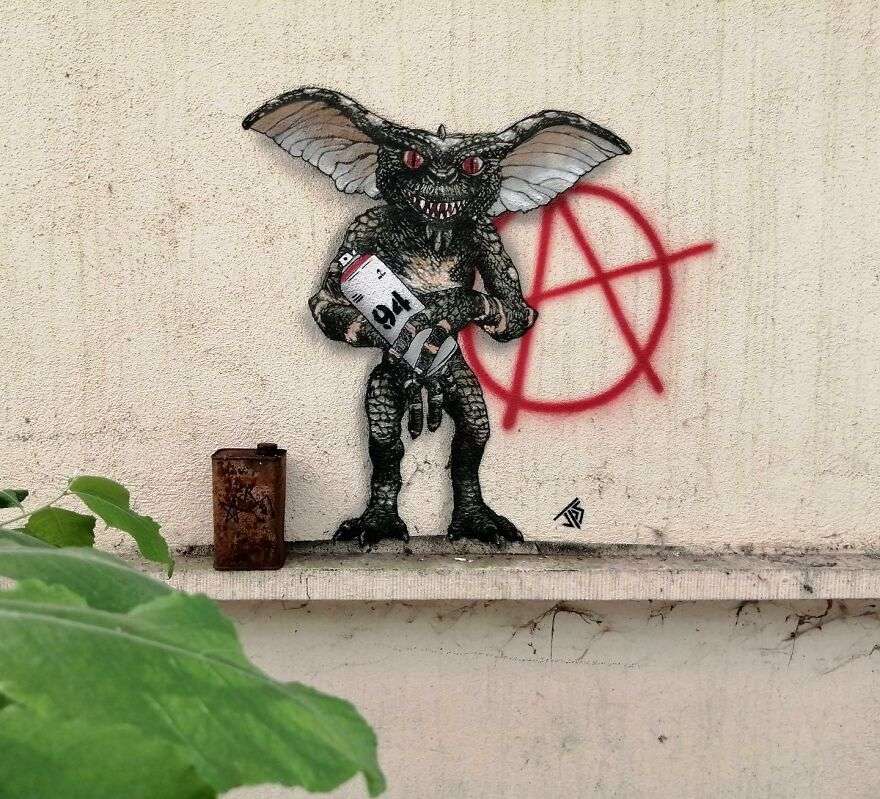 #7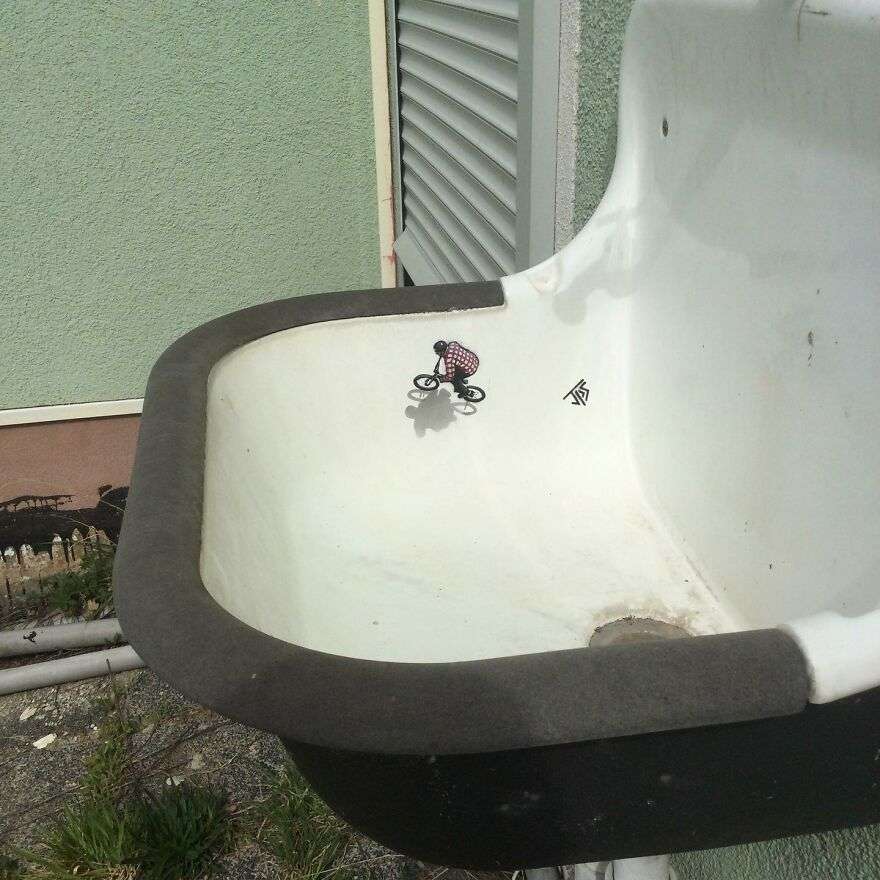 #8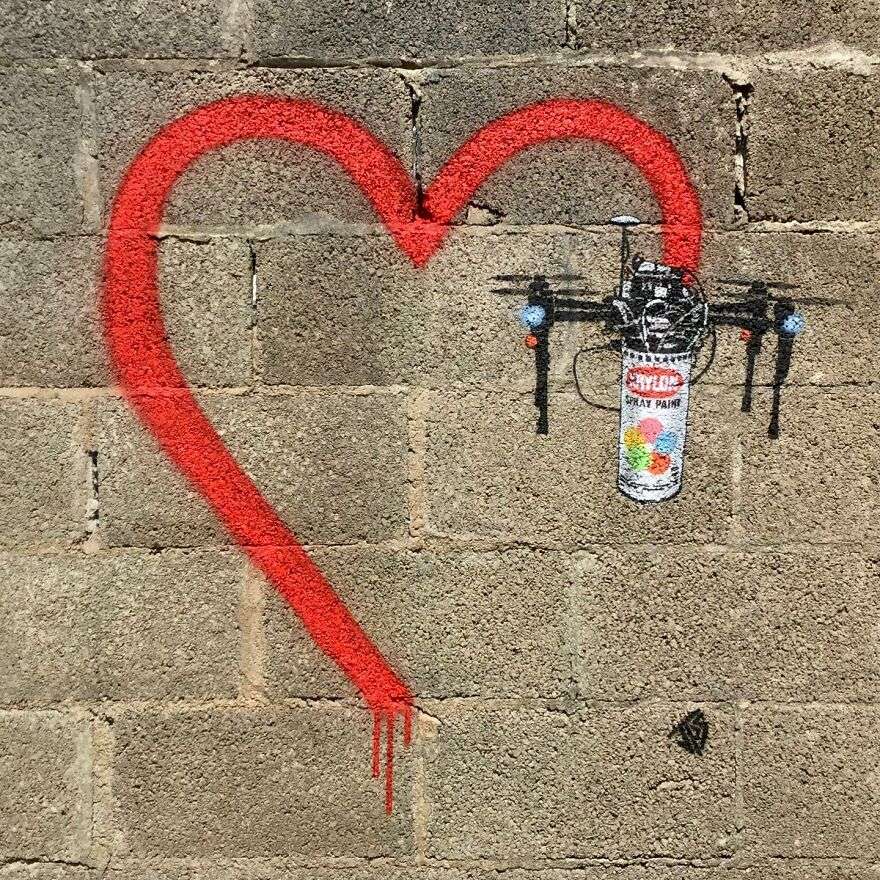 #9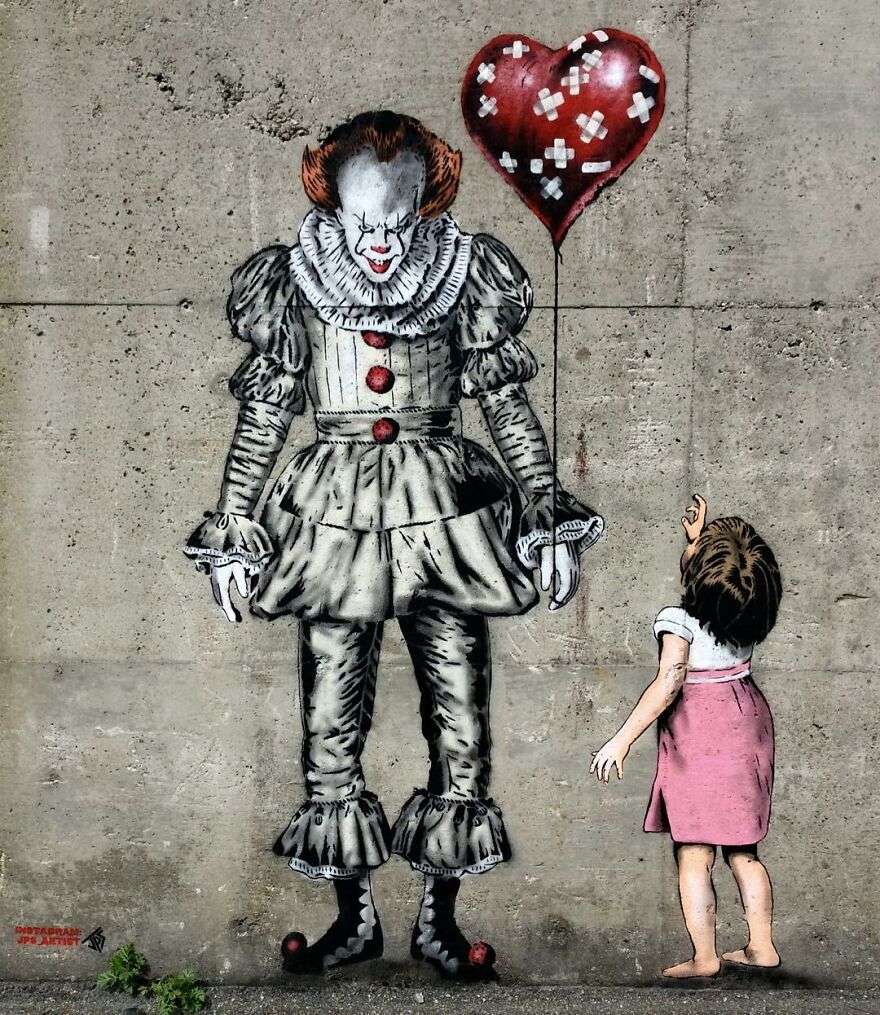 #10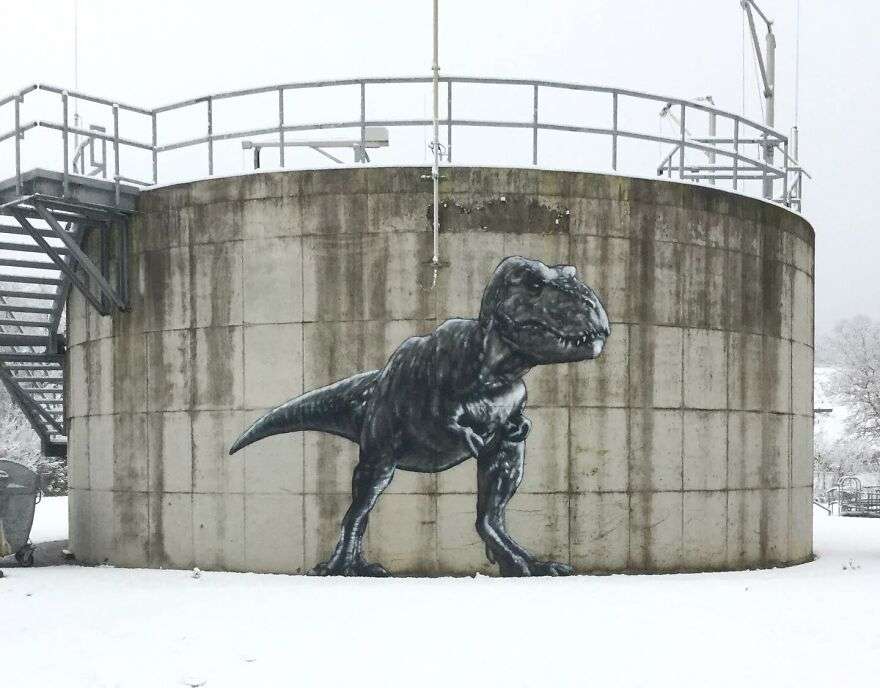 #11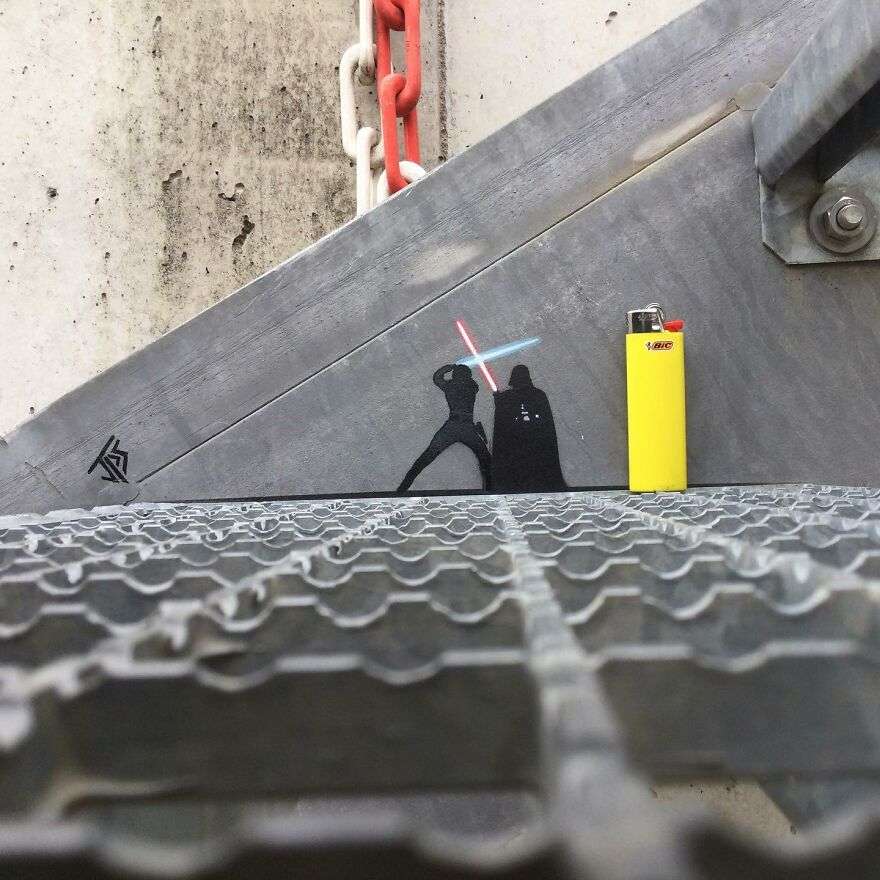 #12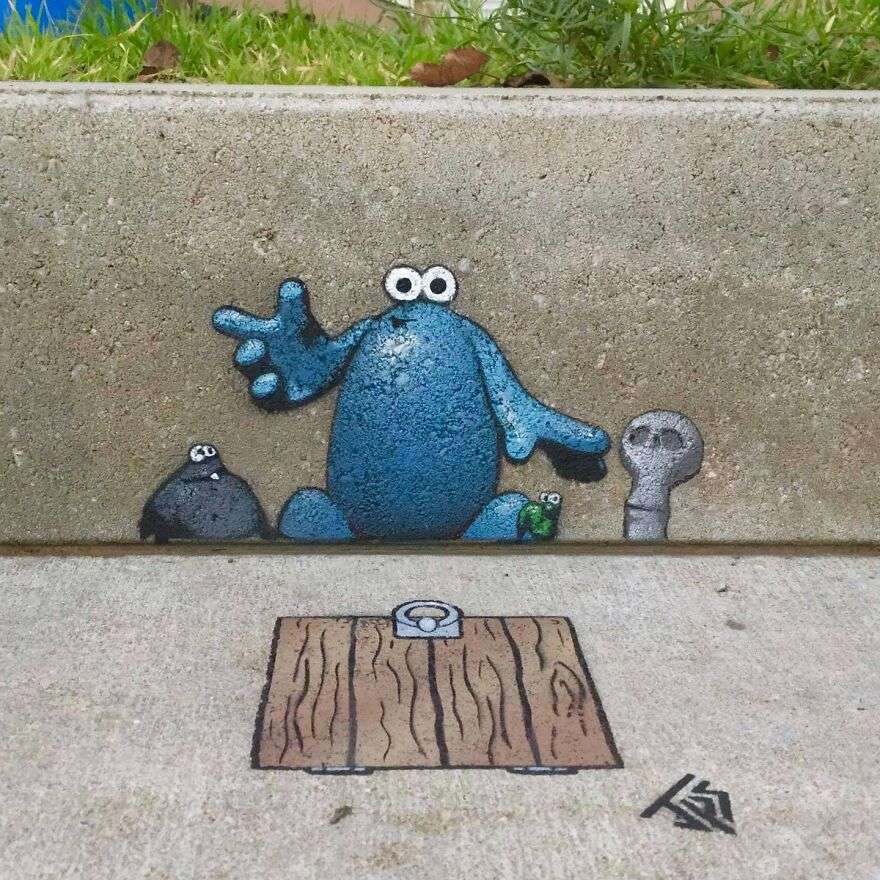 #13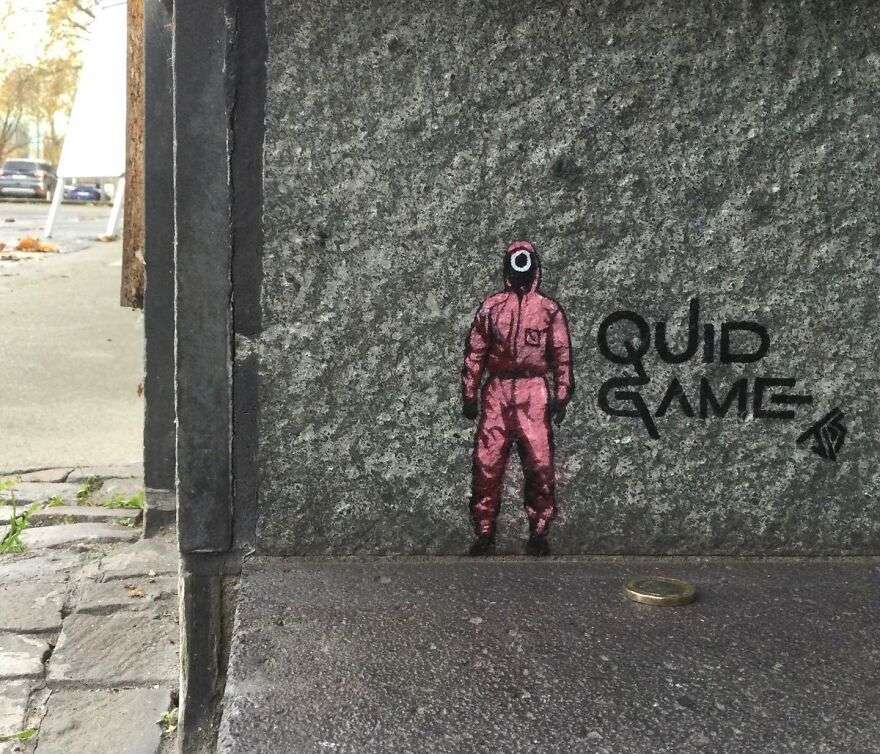 #14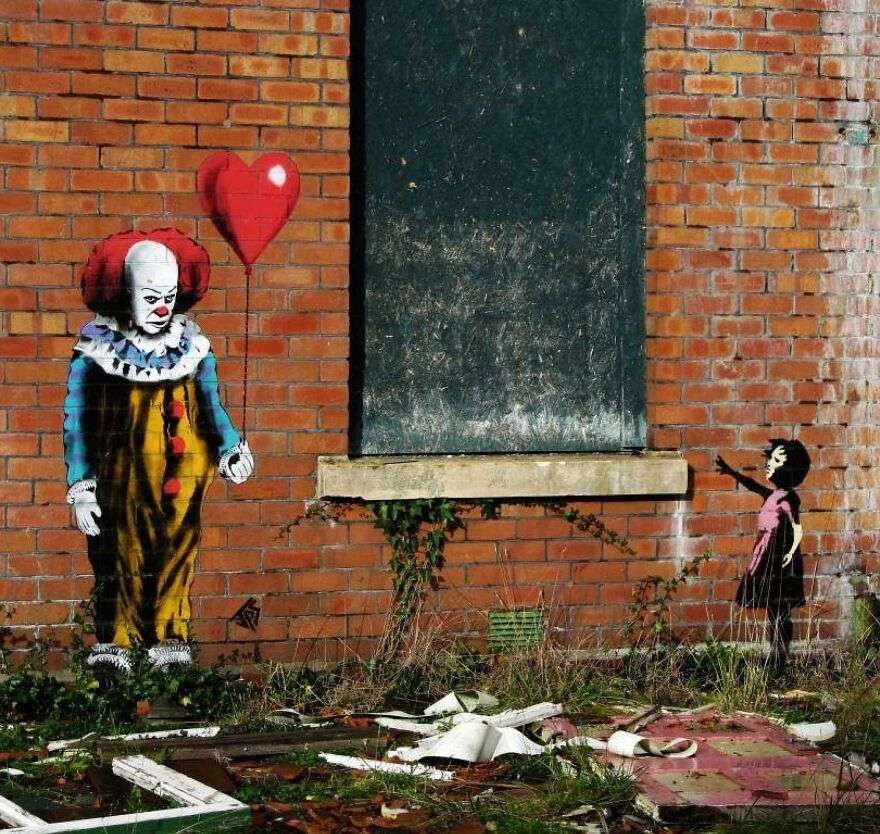 #15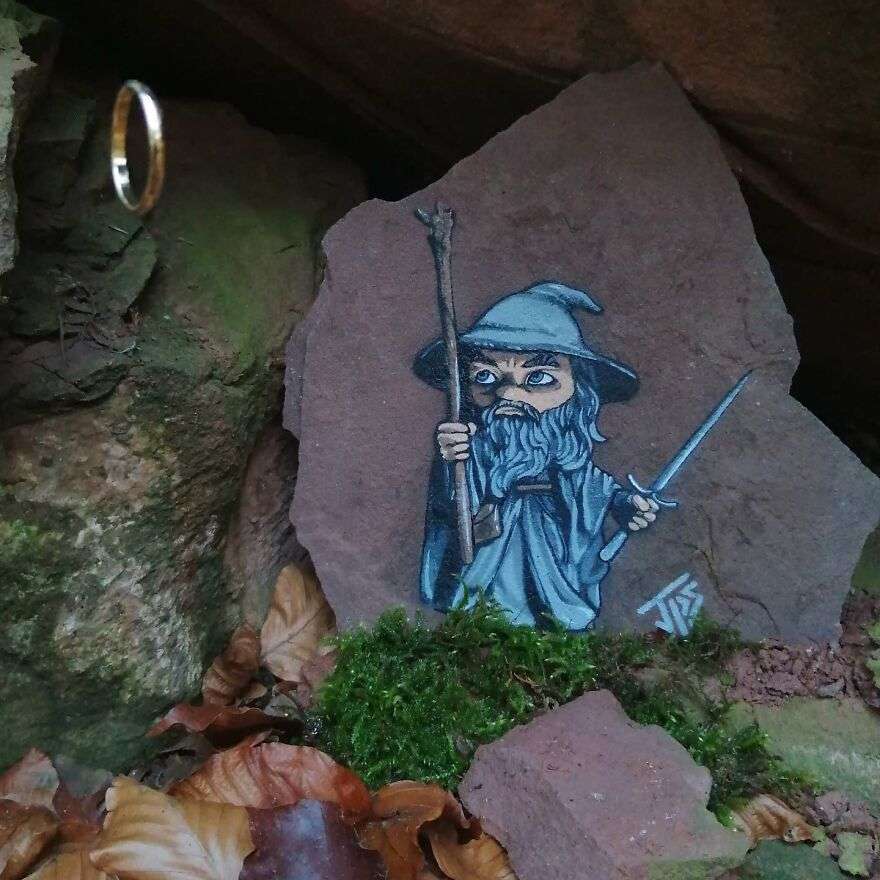 #16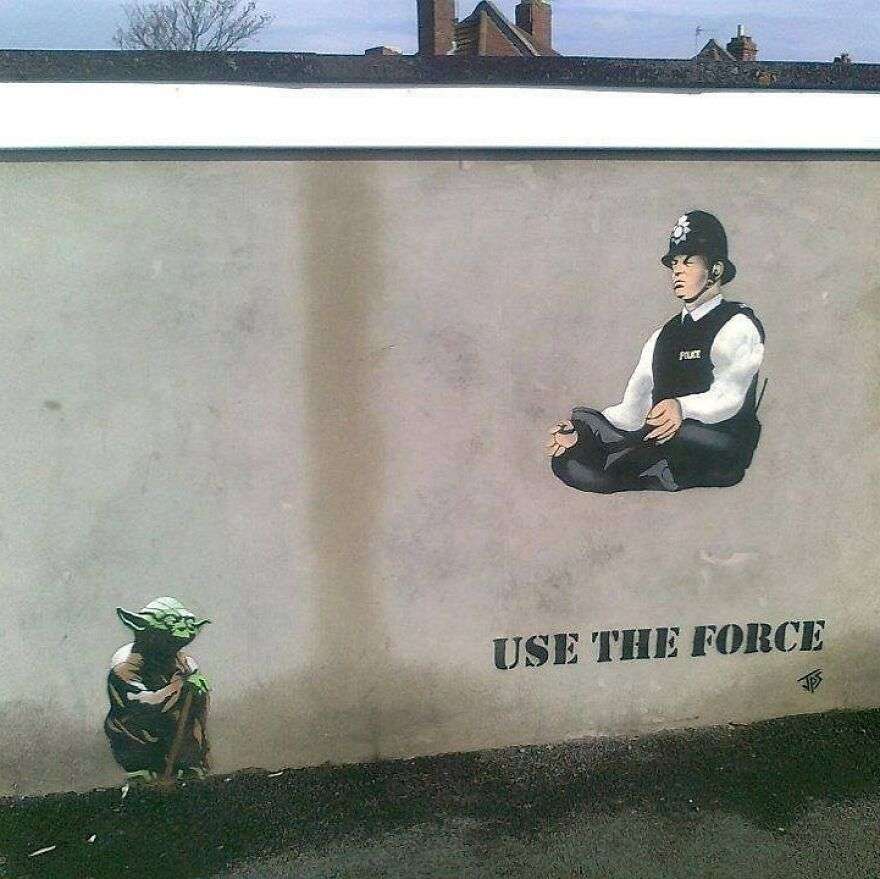 #17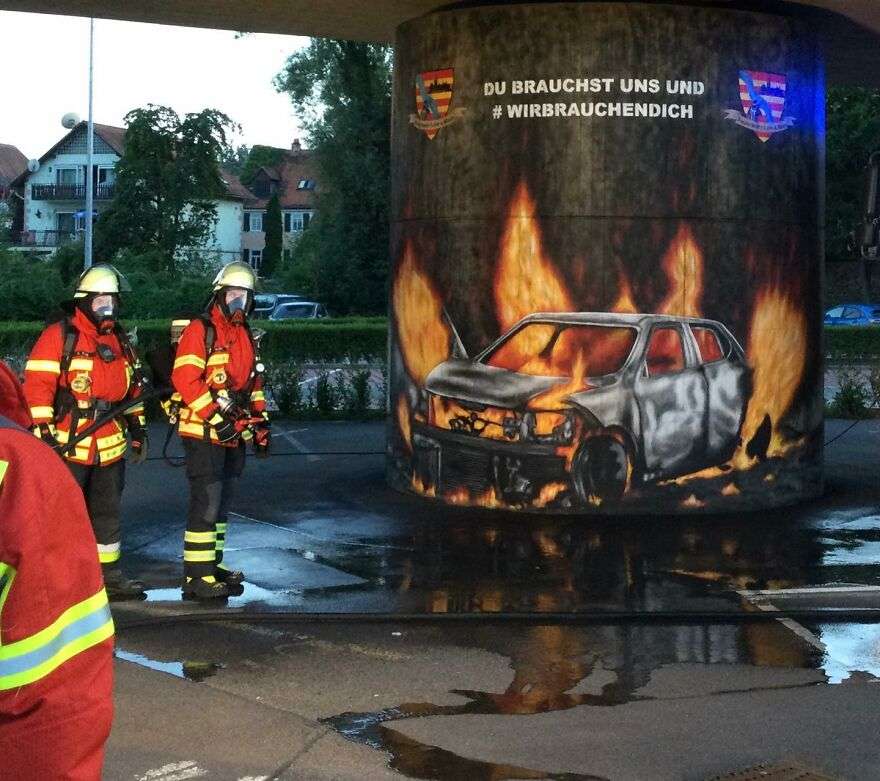 #18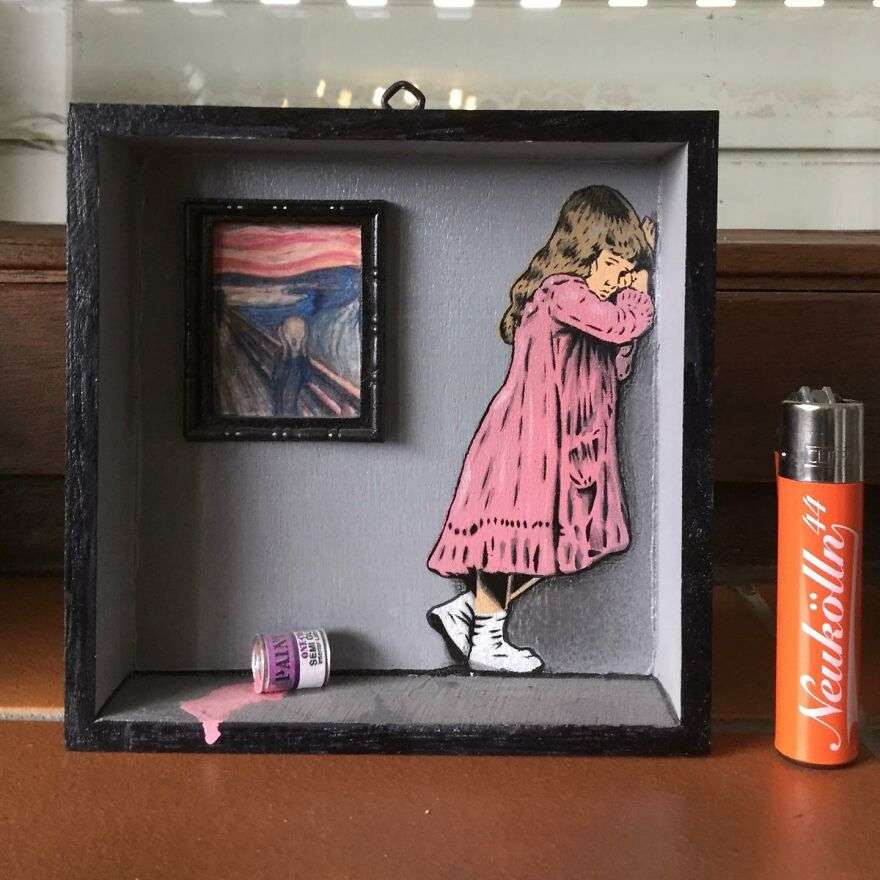 #19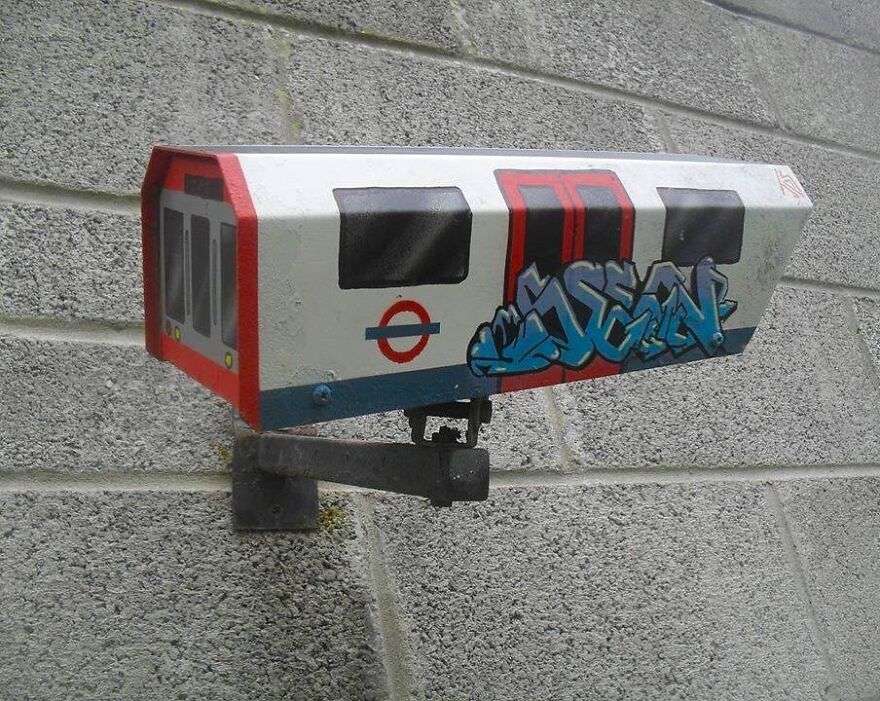 #20