Building skills of making things from wood is not an easy thing. You can see incredible creatures by blending them with creativity and patience. Once you master the basics, you get more ideas to create innovative and wired things you have seen in movies and your imaginary world.
Henk Verhoeff is a retired woodworker who has gained his skills and creativity through his years of working history. And he decided to inspire the world by bringing imaginaries to the real world.
Henk not only mastered his skills, but he also mastered his creativity. These are his creations almost displayed in his house.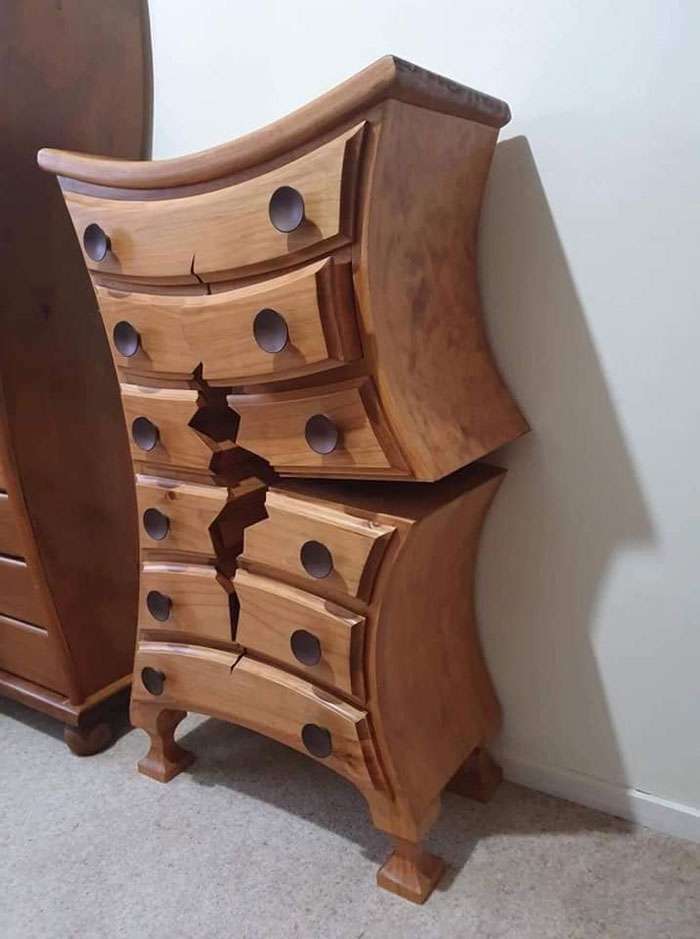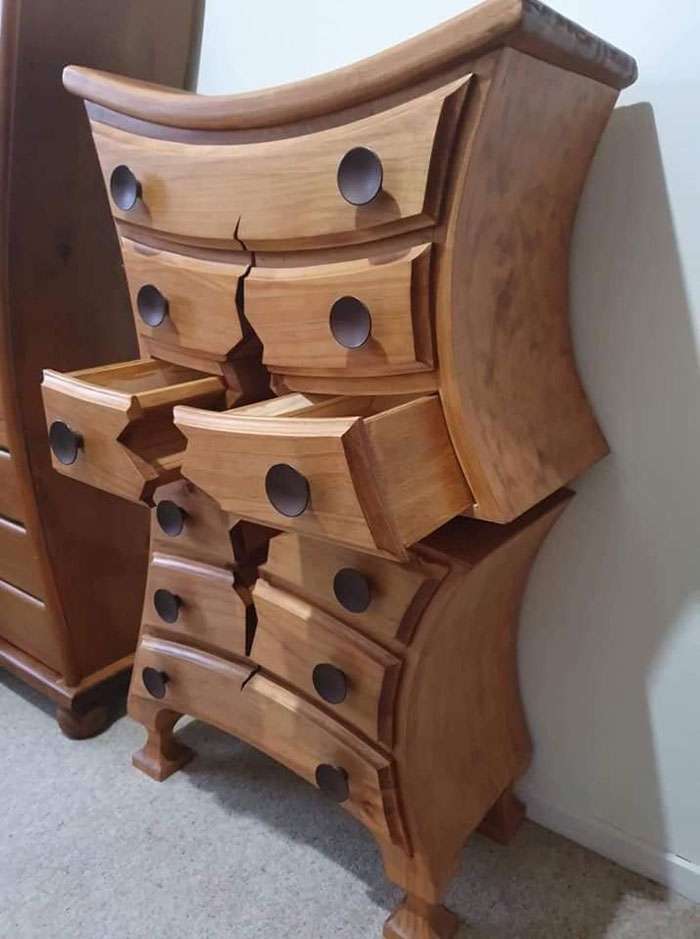 "I describe my style of furniture as broken and wired. I like making weird furniture, something that you don't see in a shop." Henk revealed his thoughts when asked about the style of his furniture.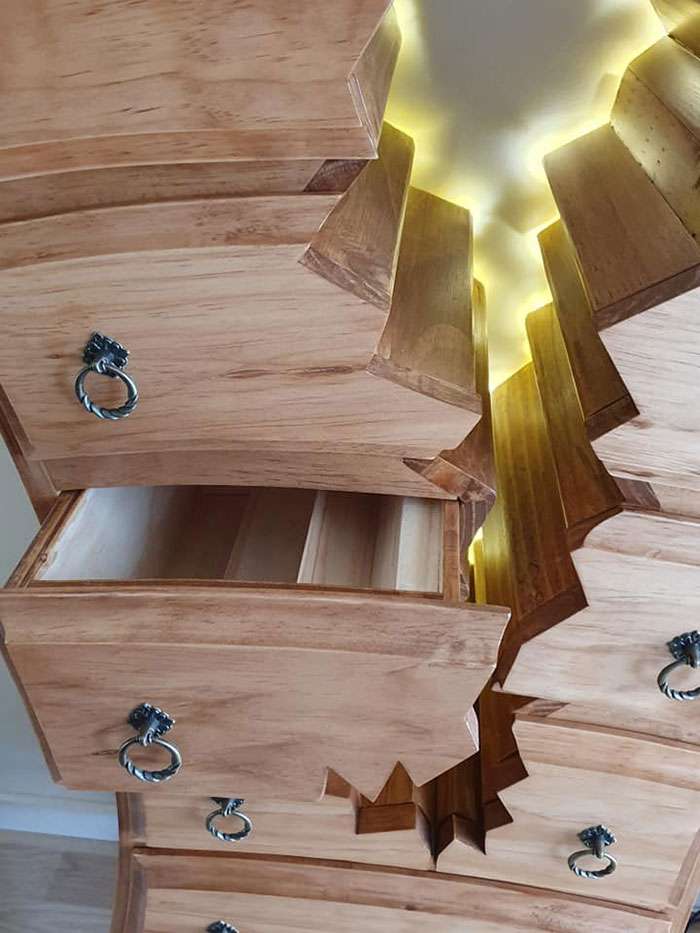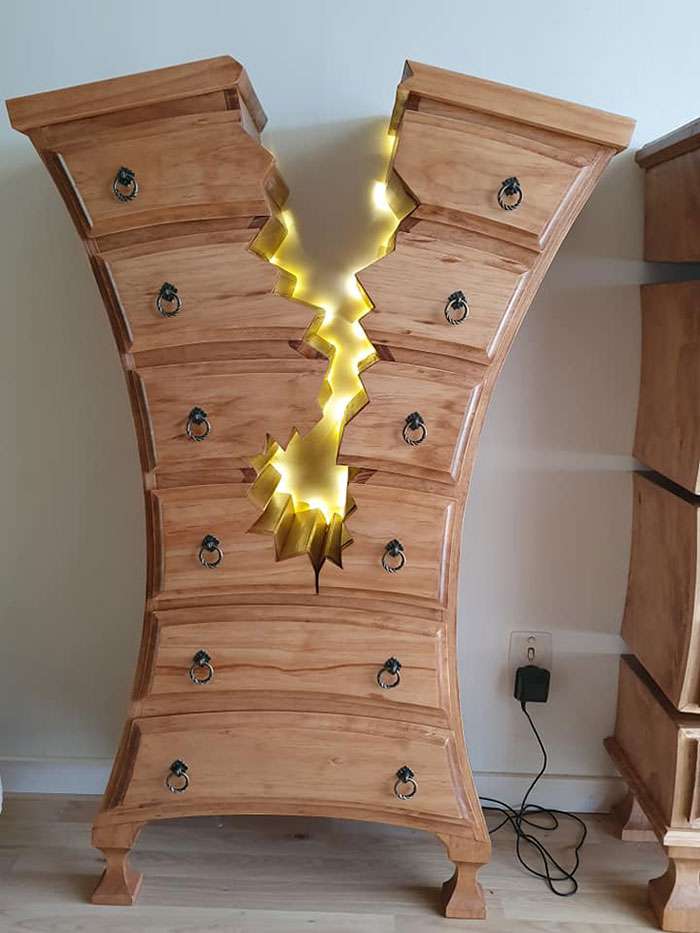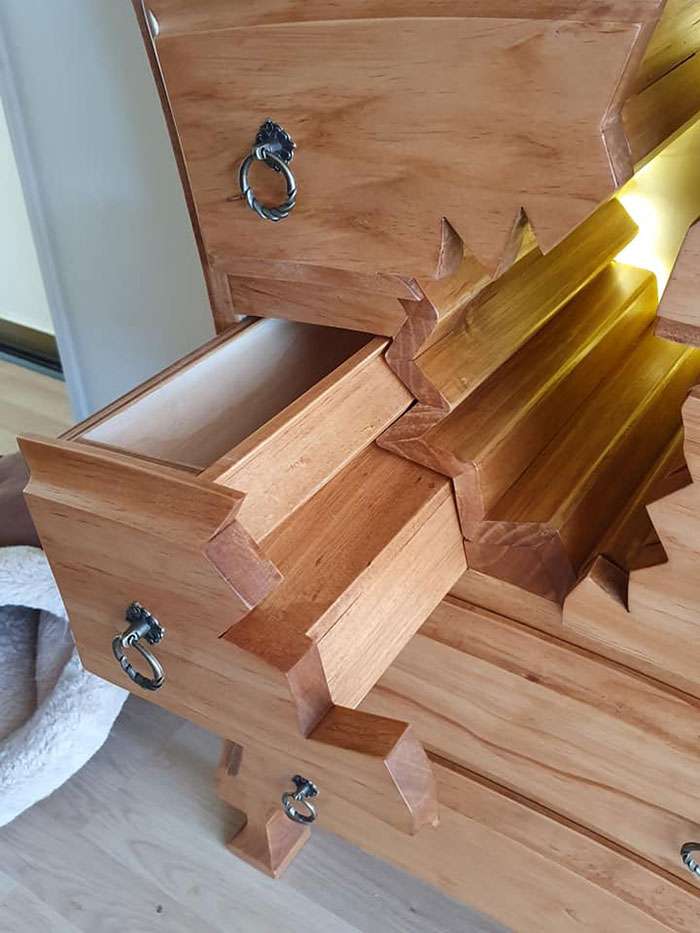 Henk's cabinets' pictures went viral after his daughter shared the photos with Henk's coworkers' Facebook group.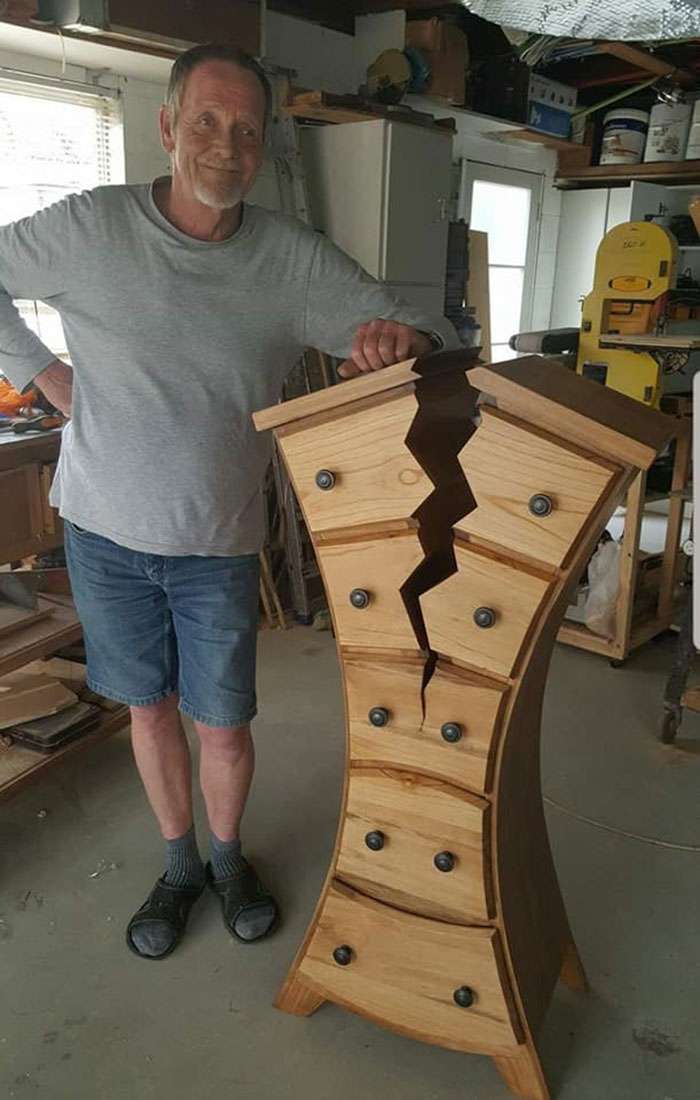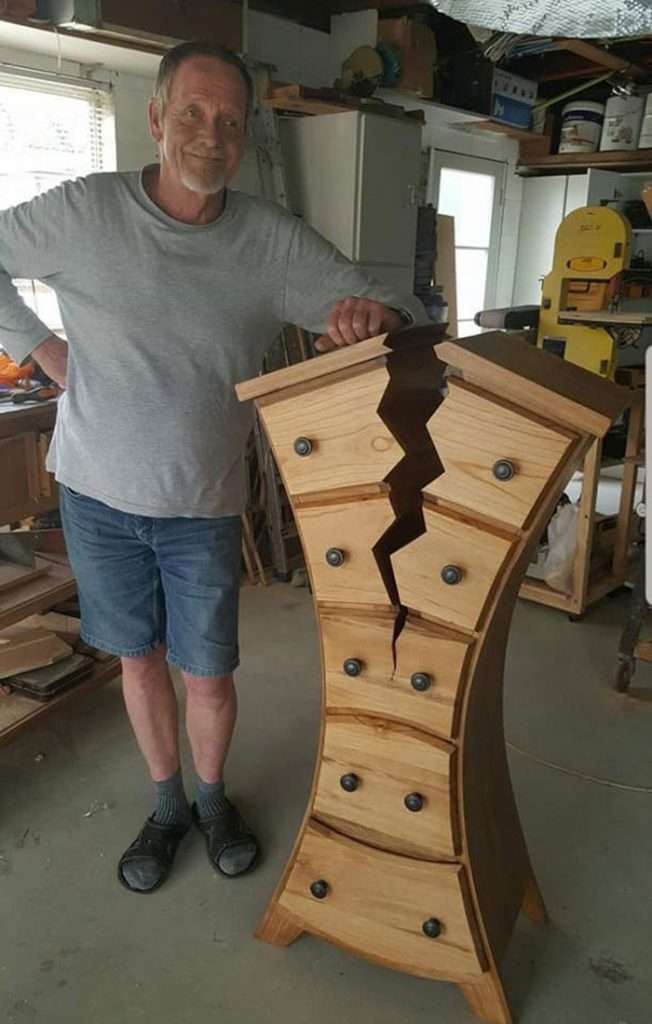 "It's hard to say how long each piece takes me. It's unset times during the week, and it could easily be 80-100 hours. Sometimes details or angles don't work, and I have to start again. I use recycled New Zealand pine, mostly, but if I can get my hands on some Rimu, I will also use that."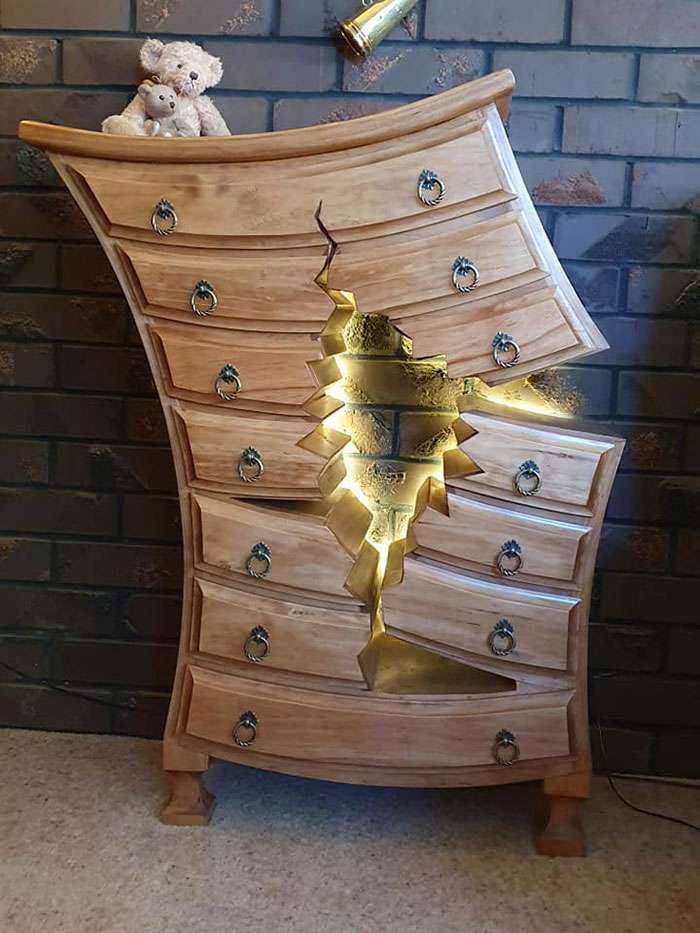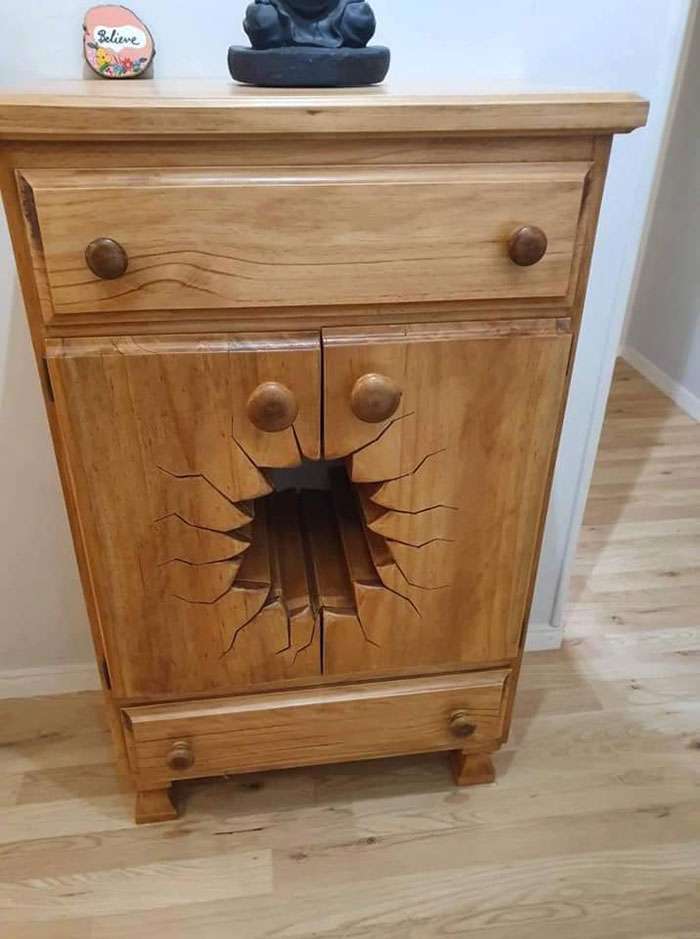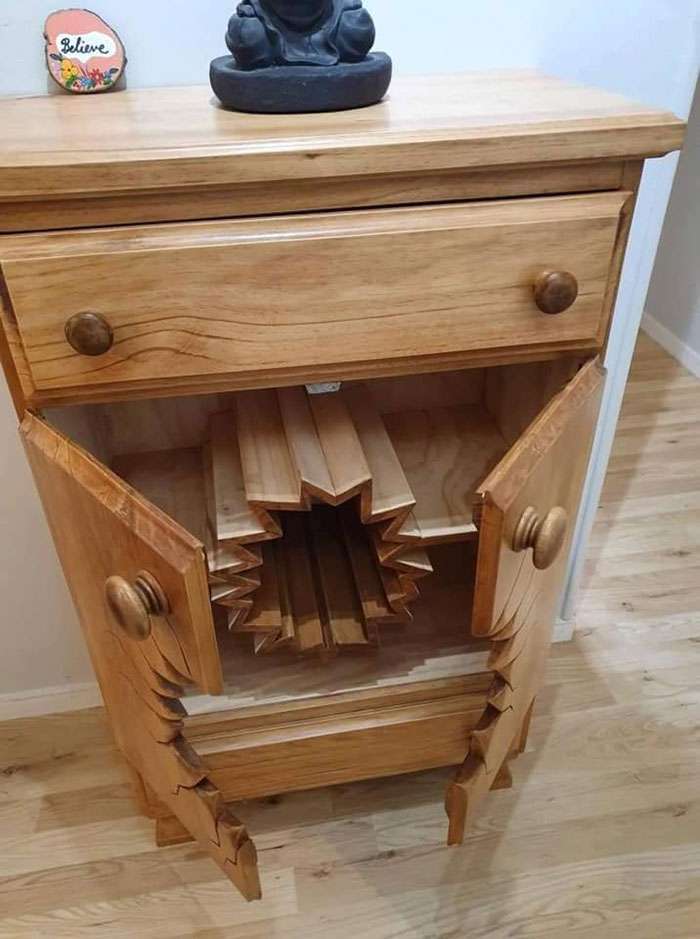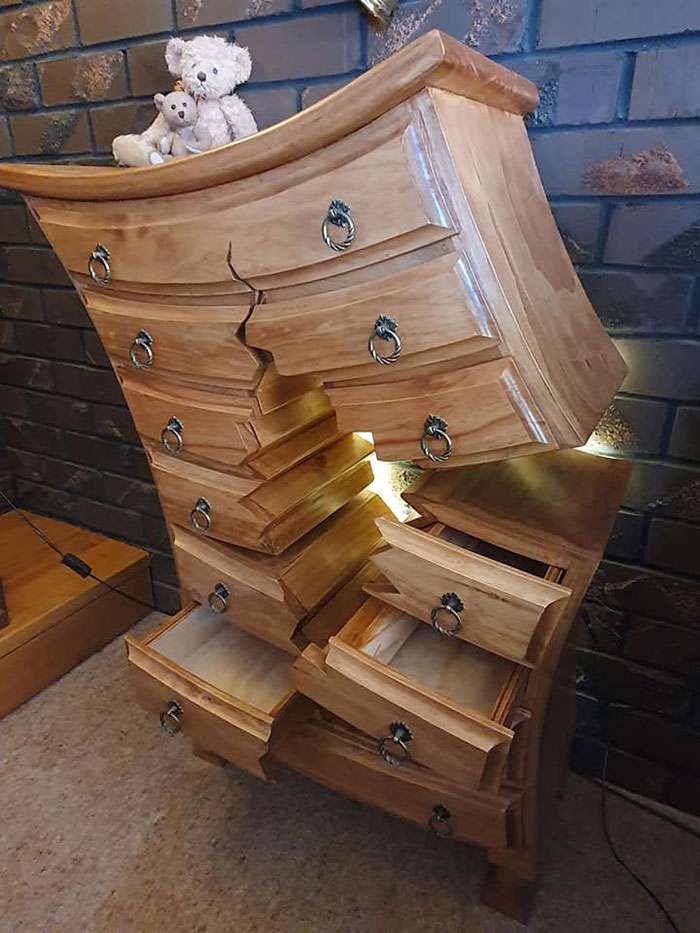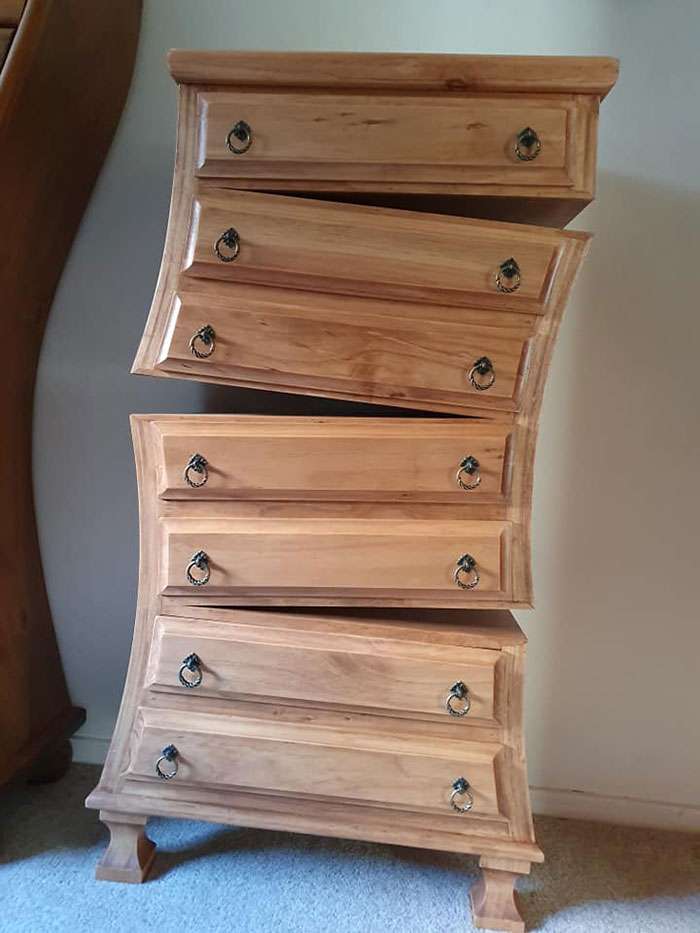 After gathering huge attention for this wired-looking furniture, she decided to make a Facebook page to post Henk's impressive cupboard collection.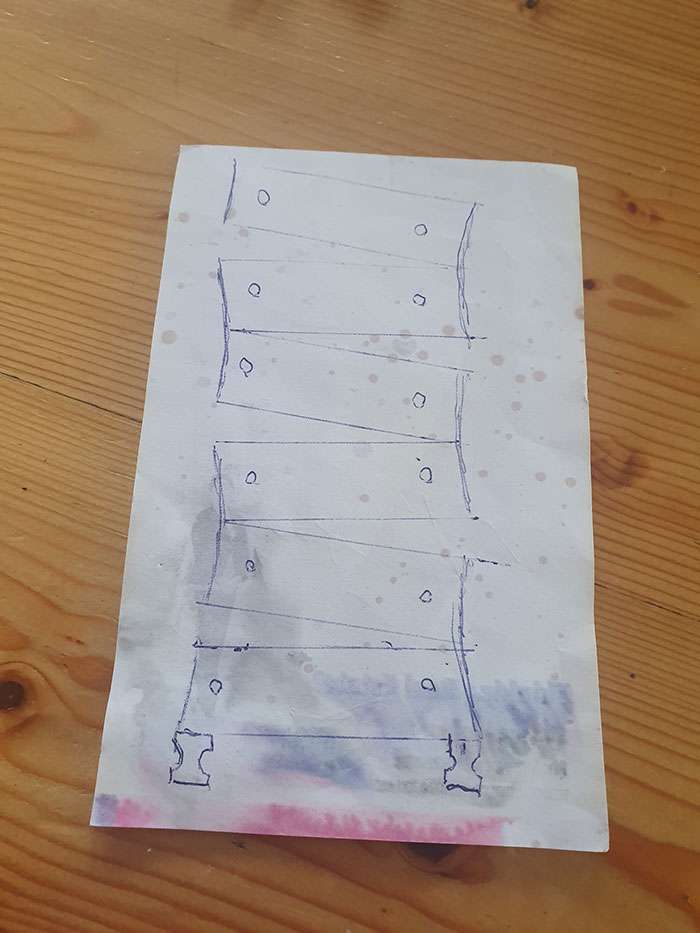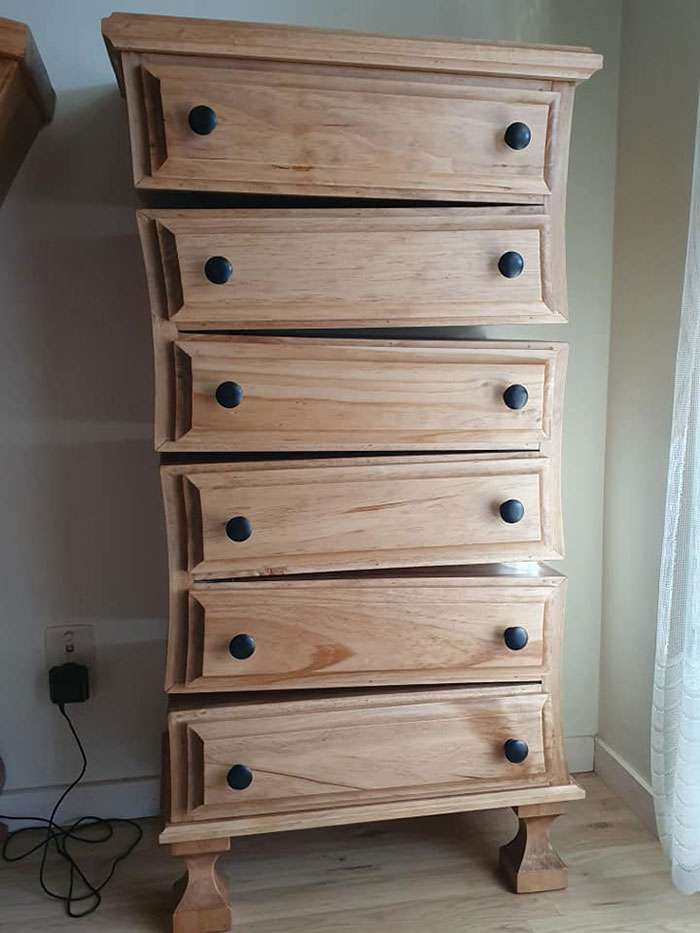 Even if these look damaged, they are fully functional.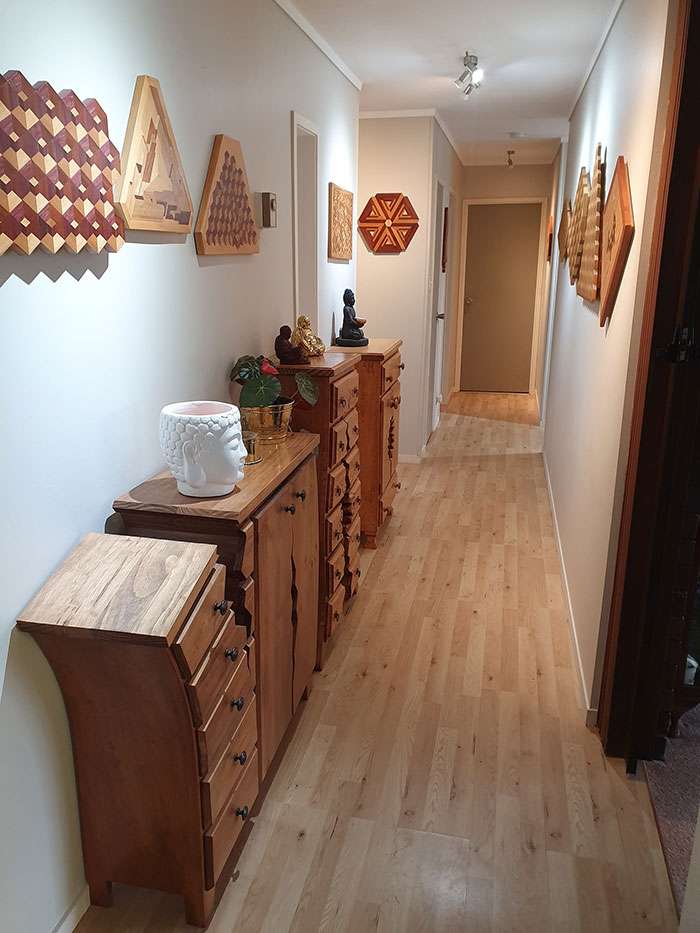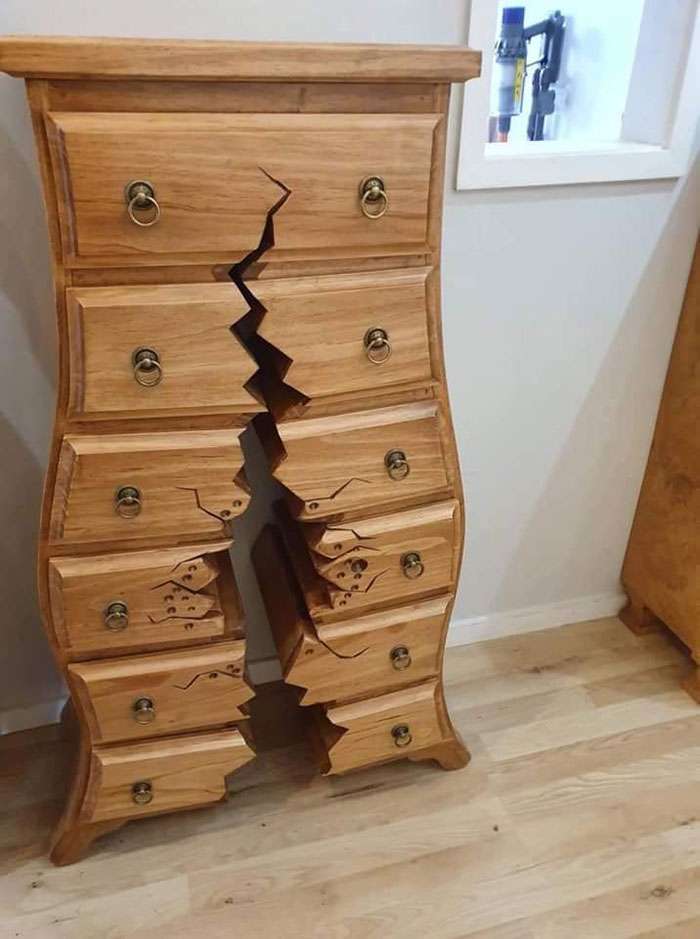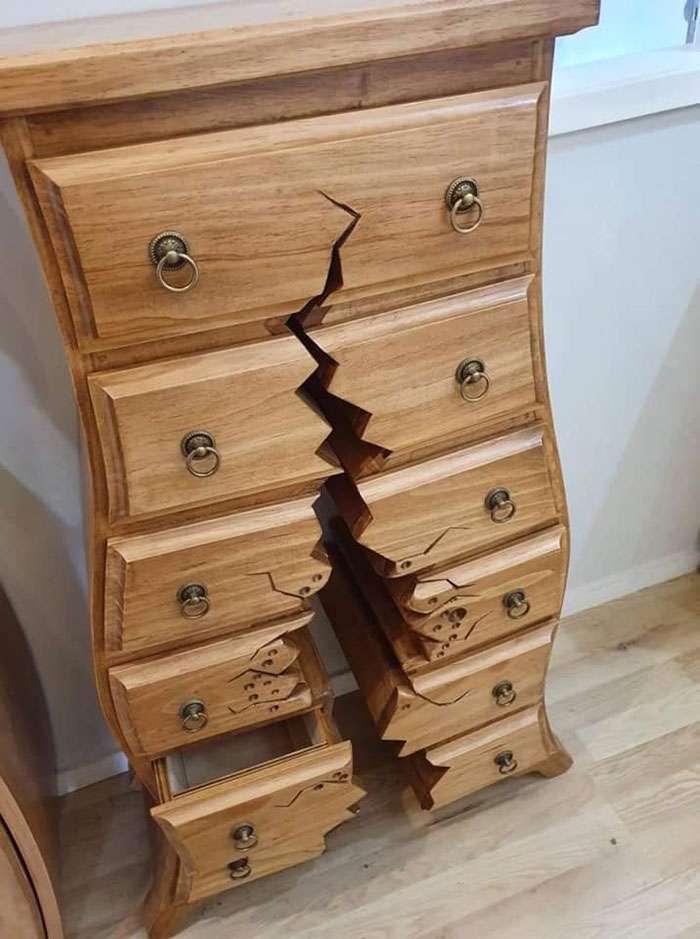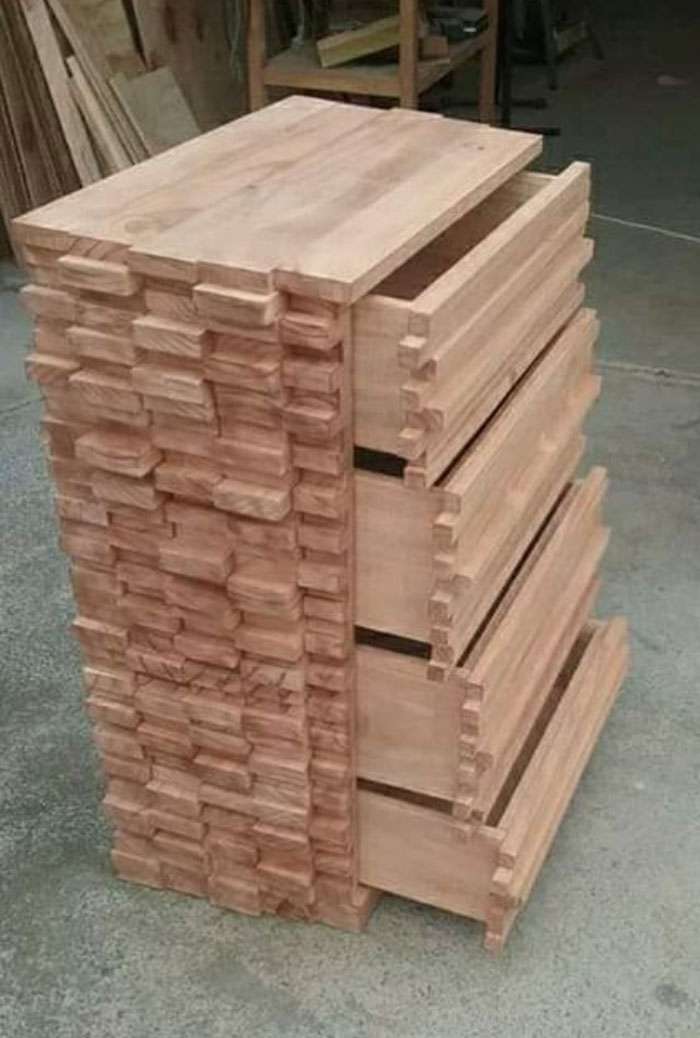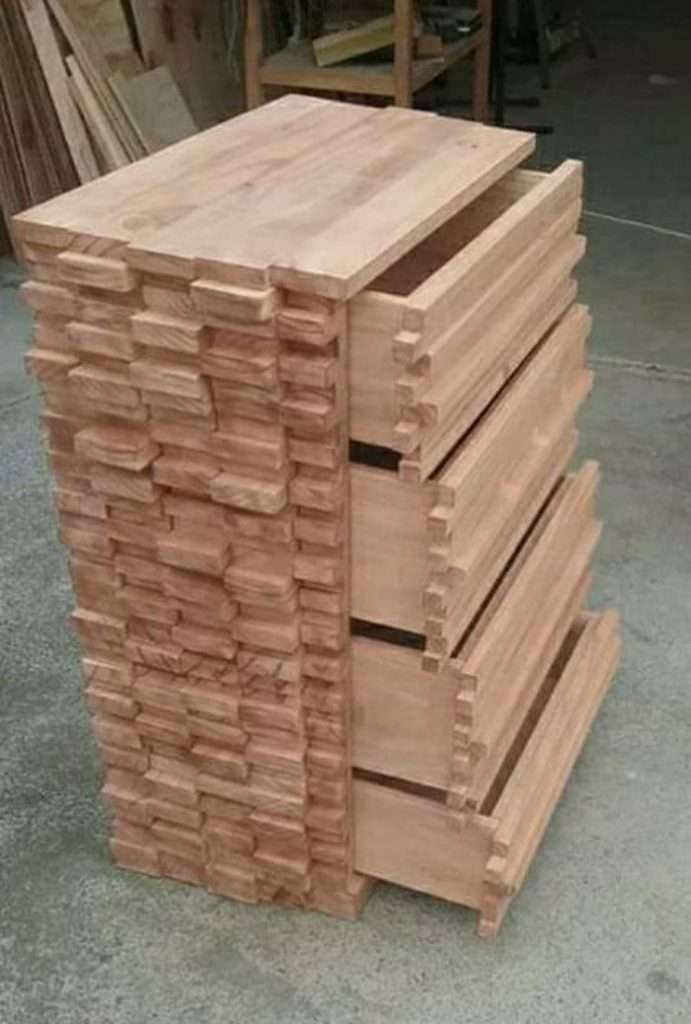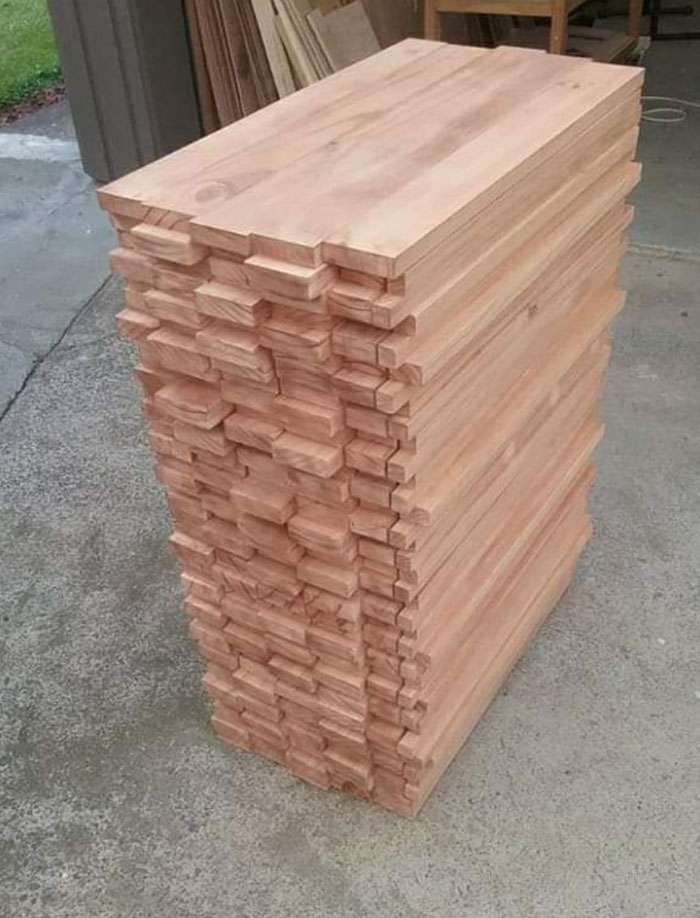 These creatures are getting the interest of most people, but you can find nowhere to buy his magical furniture. His collection is straight from Disneyland.