Nature started proving "Nothing is permanent" by changing human creatures beautifully. In other words, nature is healing scars that didn't take responsibility for making those on earth by humans. These abandoned places are becoming properties of nature slowly.
People have left their vehicles, used buildings, and other assets because of different reasons. This stuff is not decomposing easily, and it takes years to heal these places for nature. Even if grasses grow or plants grow, and animals visit, you can see the signs of man-made things.
So, you can find it urbanized in the middle of the wild anywhere on the earth. People captured these fantastic photos and shared them on the internet space. We have collected these photos from all over the internet and revealed them to you as a collection. You can scroll down and see the complete collection of the world's unique abandoned places. Some of these places share mysterious stories and look creepy and misty, while some are aesthetic and beautiful. Let's begin our journey!
1. Amazing indigenous houses in Papua New Guinea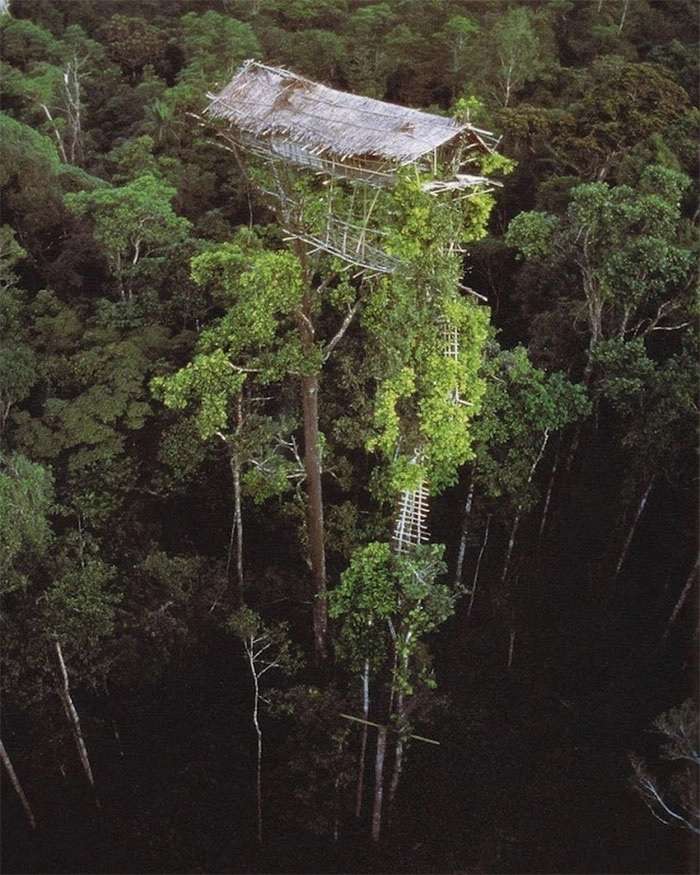 These houses are made by using natural materials and designed specially for their unique landscape.
2. An abandoned aircraft that looks creepy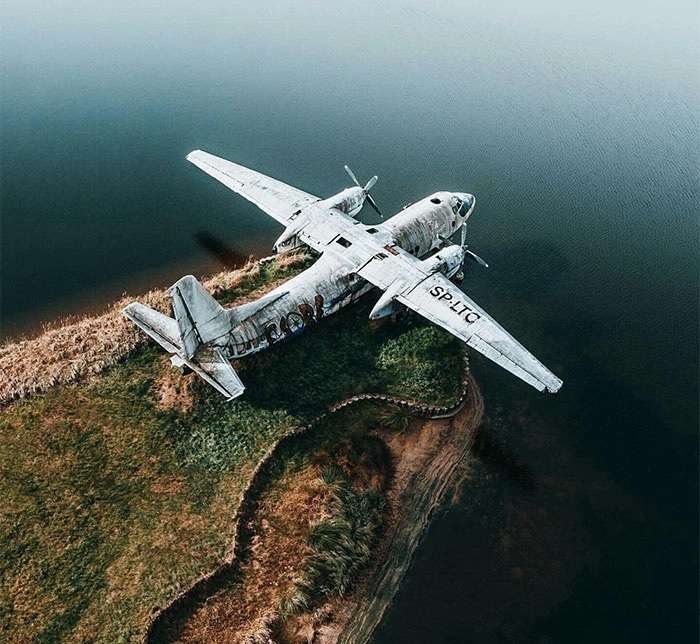 3. Abandoned nuclear missile silos in Russia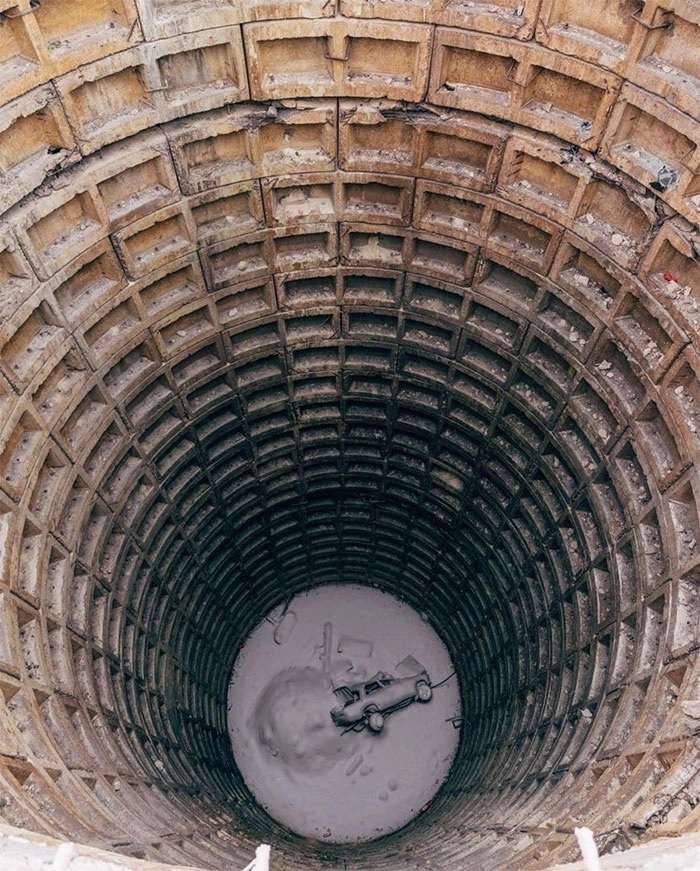 These nuclear silos are located around Saratov city. These are around 40 meters or 120ft deep, and these are flooded now.
4. Famous fairy tale castle – Aniva Lighthouse, Russia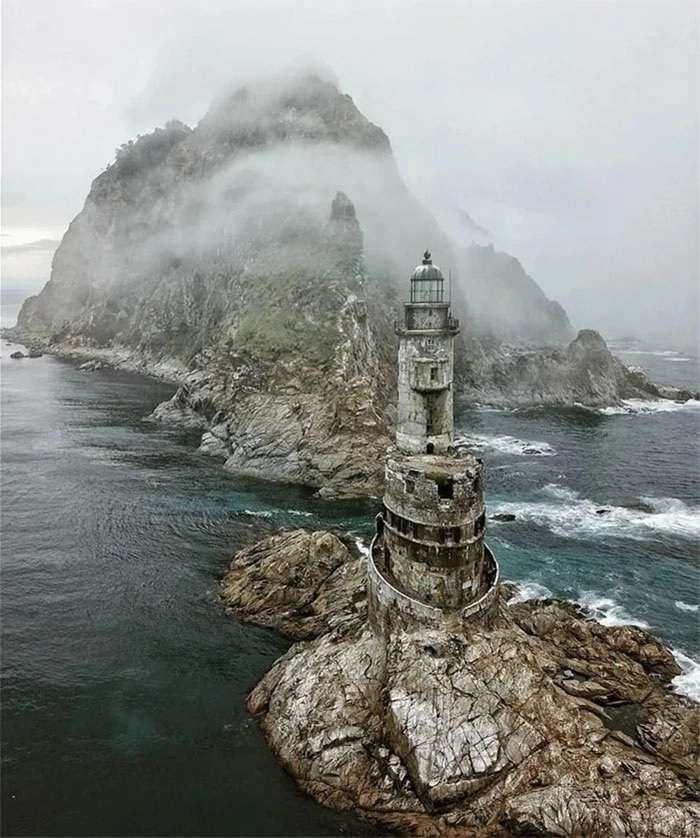 This abandoned lighthouse was made by the Japanese in 1939, between the Japanese and Russian's sea. Lately, Russian's used this Island where the lighthouse is located as a colony.
5. Abandoned steam train, Russia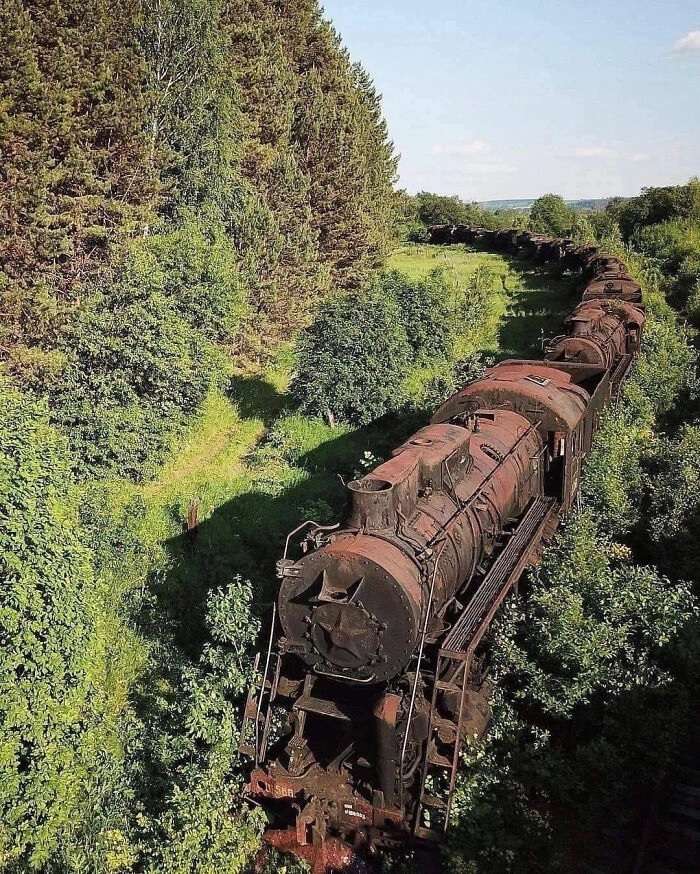 The graveyard is a part of a Shumkovo railway station in Perm Krai, Russia. This place is an unofficial trains museum, and people who love old steam trains visit every year to this place.
6. Dietla Palace, Poland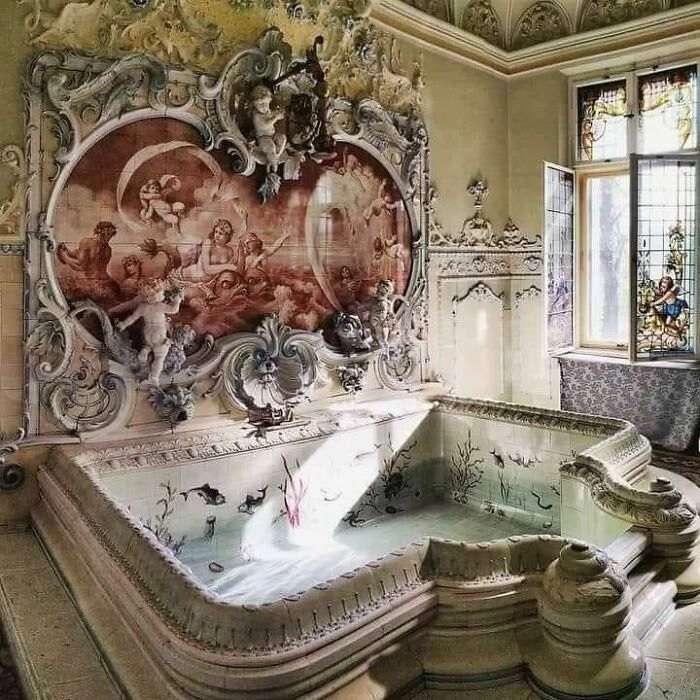 According to Wikipedia, this beautiful palace has two parts, narrower north and broader the south. This palace has created using bricks and decorated with Plaster and artificial stones.
7. An abandoned industrial building has turned into a beautiful green palace with a rooftop pool.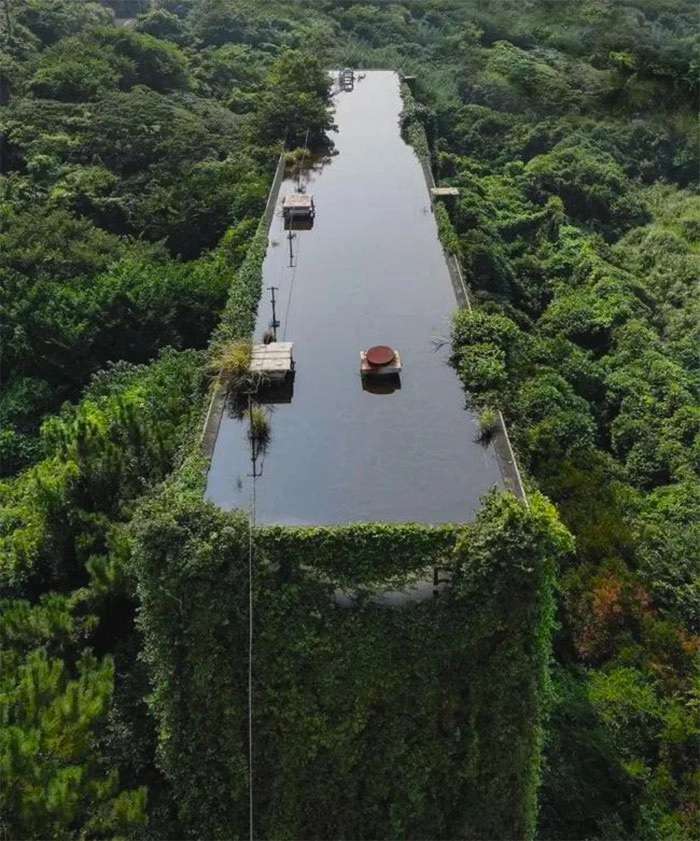 8. Popular Abandoned Psychiatric Hospital, NYC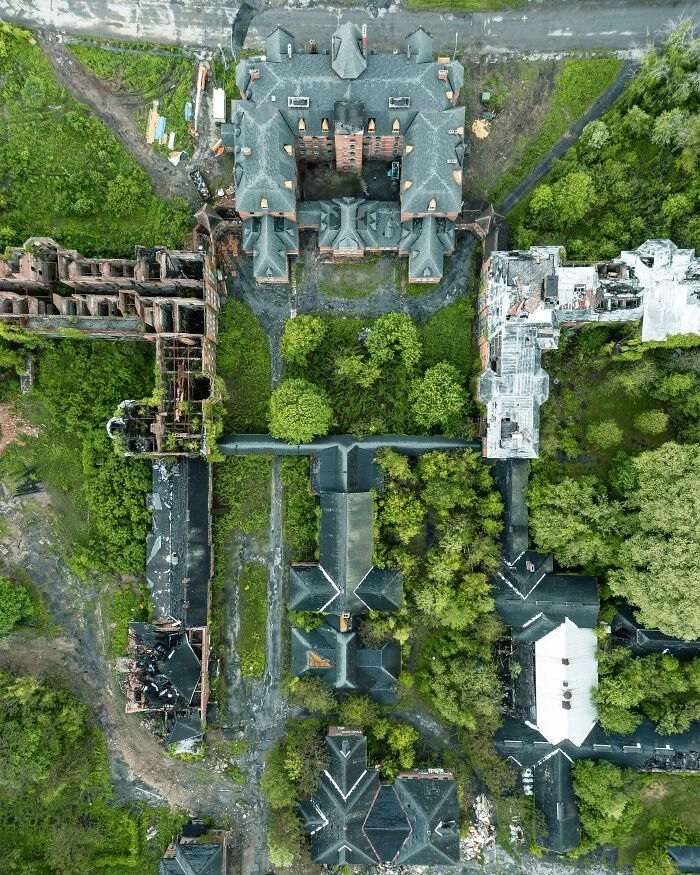 This abandoned hospital is popular among graffiti artists and specially for ghost hunting.
9. A handmade house made by a great grandfather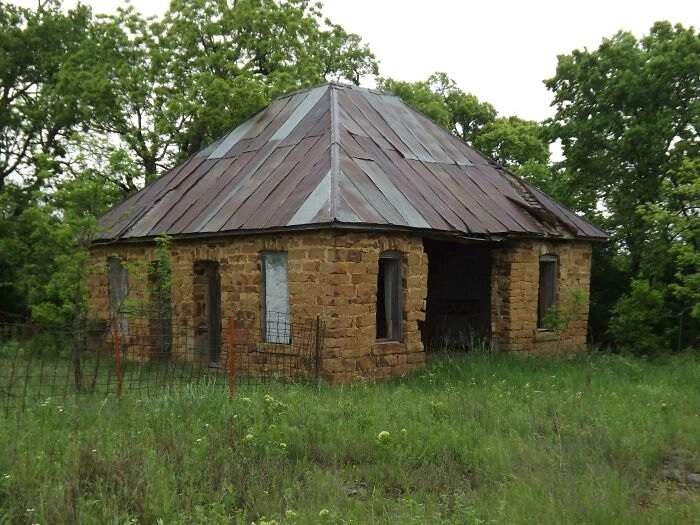 10. The stunning ceiling with golden works in an abandoned building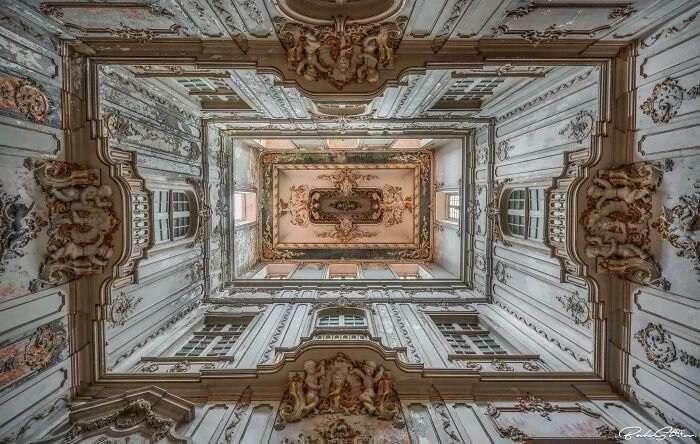 11. Spaceship Ropeway – Abandoned cable car station, Japan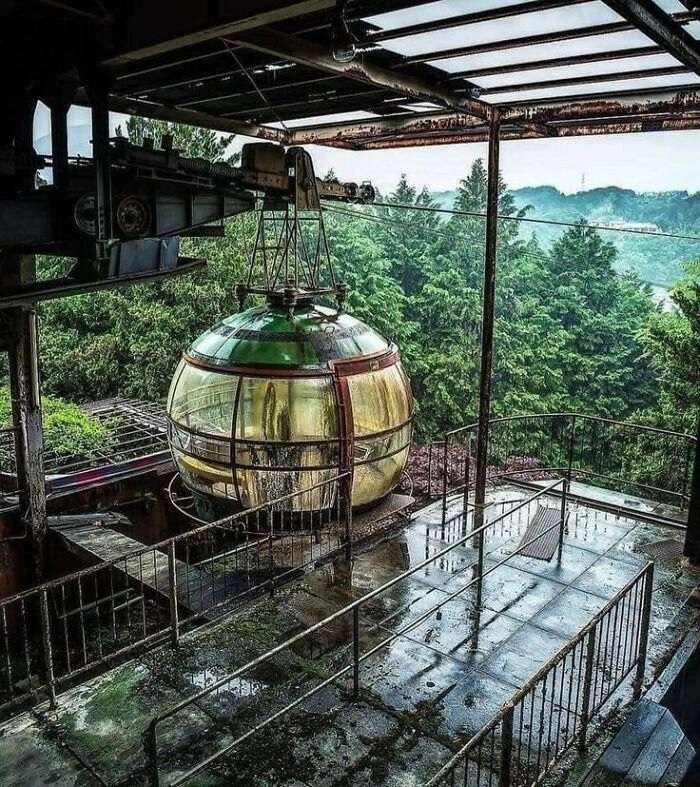 This cable car station was once a part of a theme park located on the opposite side of the board valley.
12. Amazing abandoned house in Karelia, Russia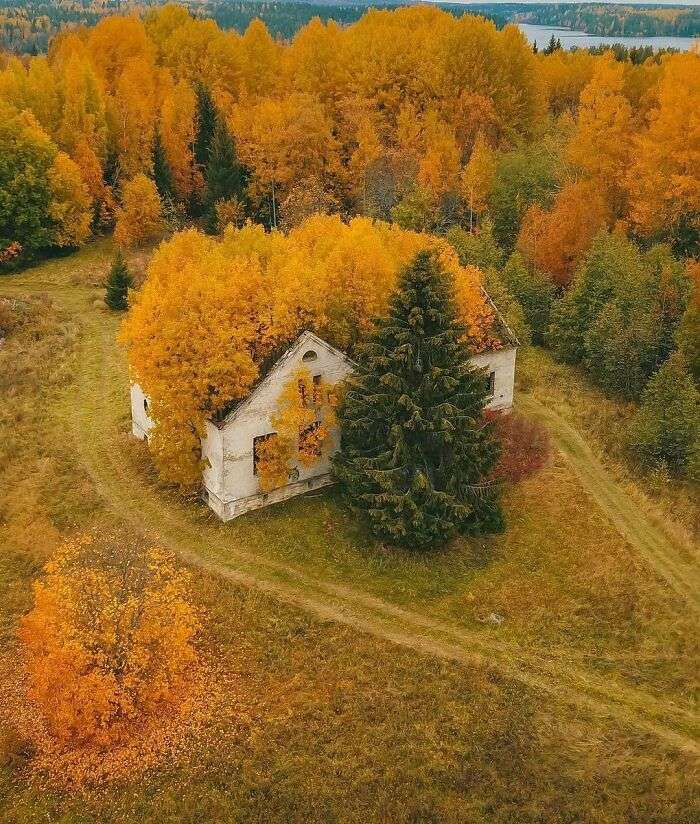 13. Bethlehem Steel Corporation, NYC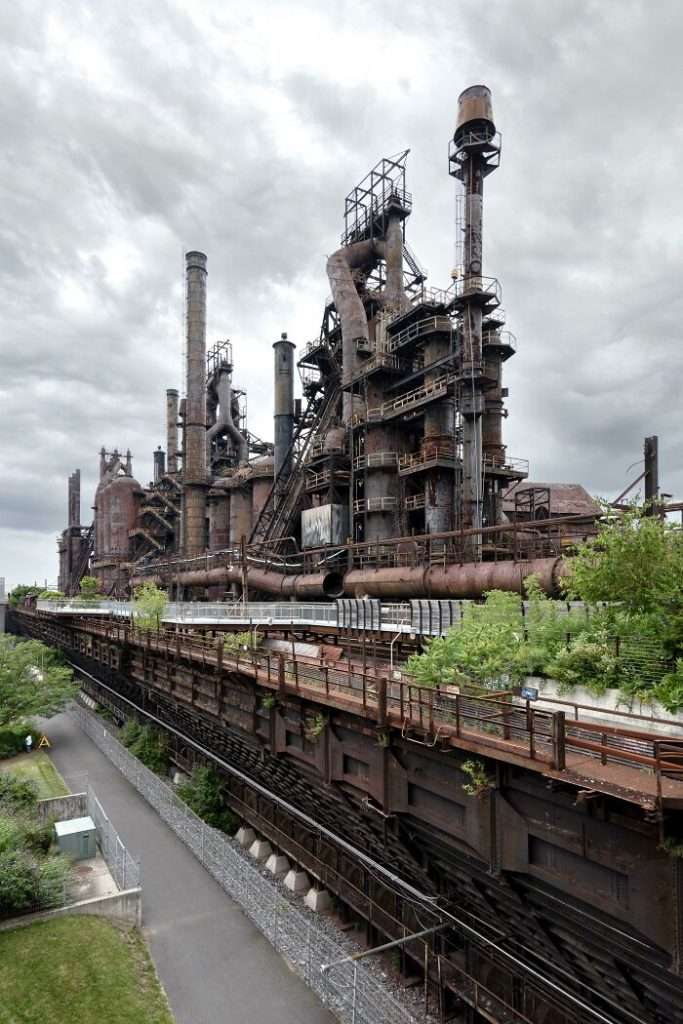 Bethlehem steam corporation was one of the largest steel-producing companies in 20's century.
14. Graveyard of cruise ships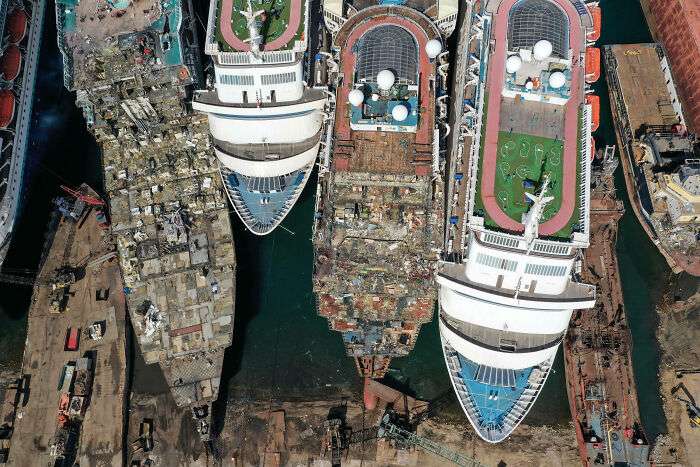 15. McDermott's Castle In Roscommon: An abandoned castle in Ireland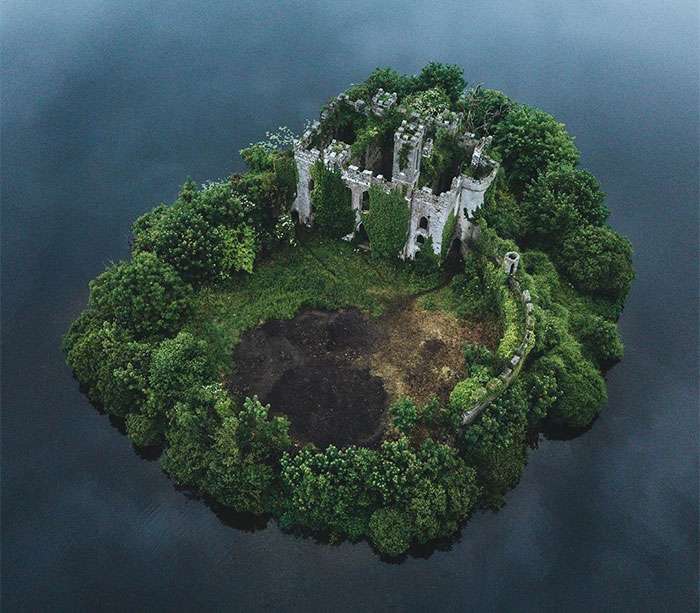 McDermott's is the most impressive castle island you can see in Ireland. McDermott's family has ruled this area, and they granted it to the king in England.
16. King Alfred's tower, Bruton, United Kingdom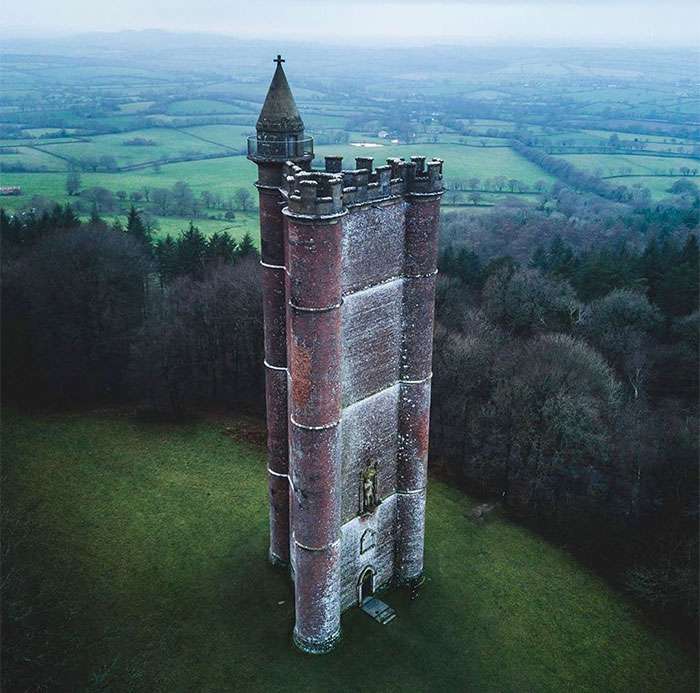 This tower is also known as Stourton tower. This is a fantastic place to visit when you are visiting Wiltshire or Somerset.
17. Detroit Train Station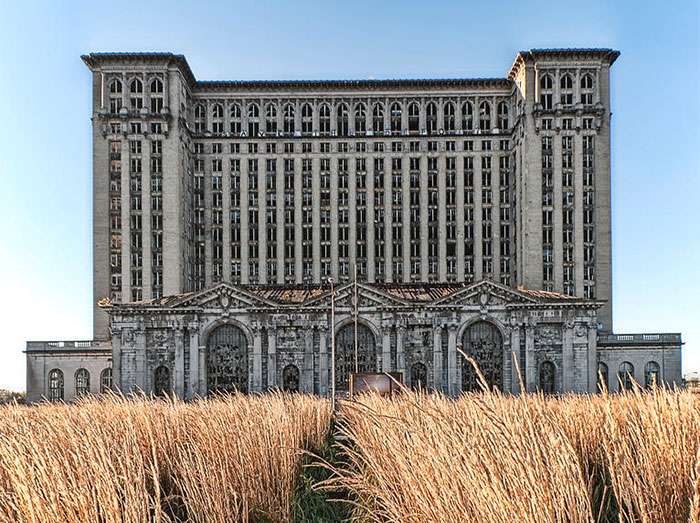 Detroit is a historic train station located in the Corktown district of Detroit, which is near the Ambassador Bridge
18. Moorehall, House And Estate In Mayo, Ireland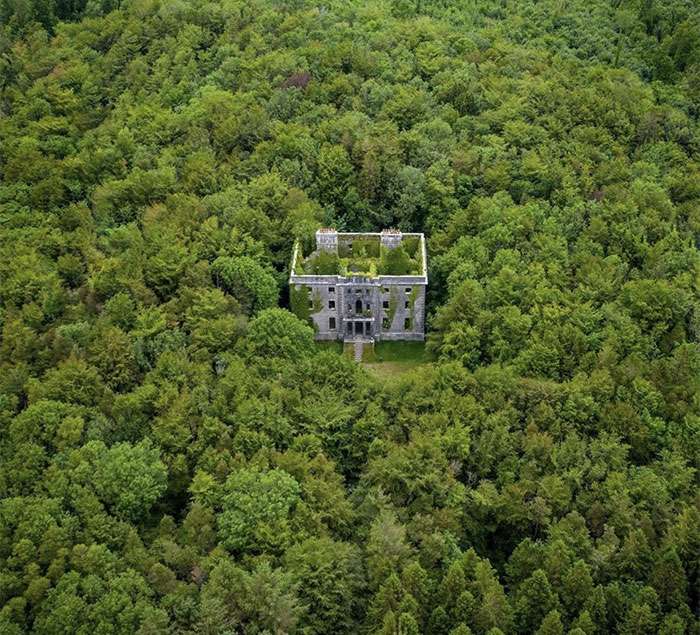 Moorehall and the estate belongs to George Henry Moore and family. This house was burned down in 1923 during the Irish civil war.
19. Creepy abandoned Chuck E. Cheese animatronic in a landfill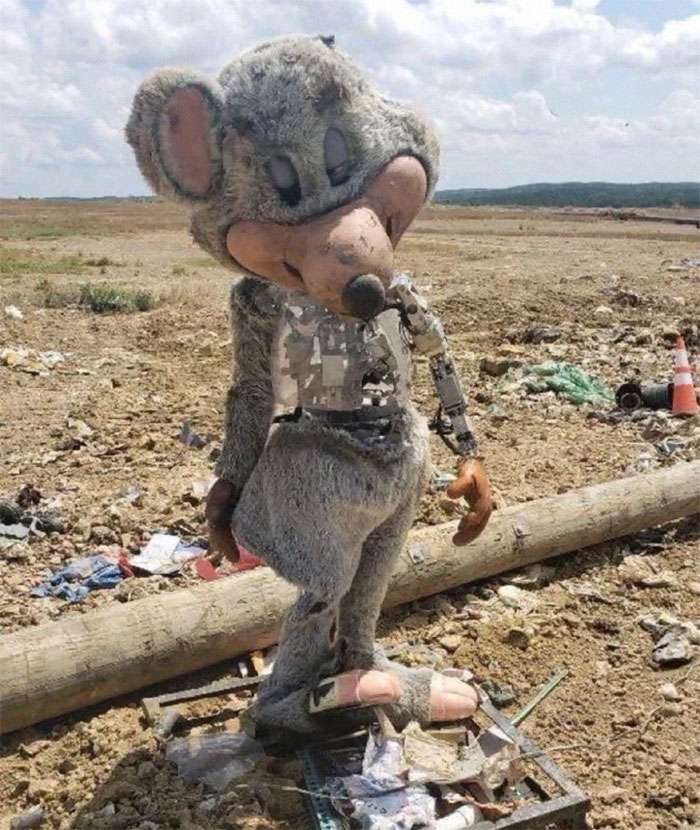 This image has got more than 100,000 likes and gone viral on Twitter within 24 hours. Diane Doniol Valcroze captured this creepy photo of a mouse missing an ear, fur on his arm and torso. And the mouse is dirty or burned, and his eyes were closed.
20. Staircase in Derelict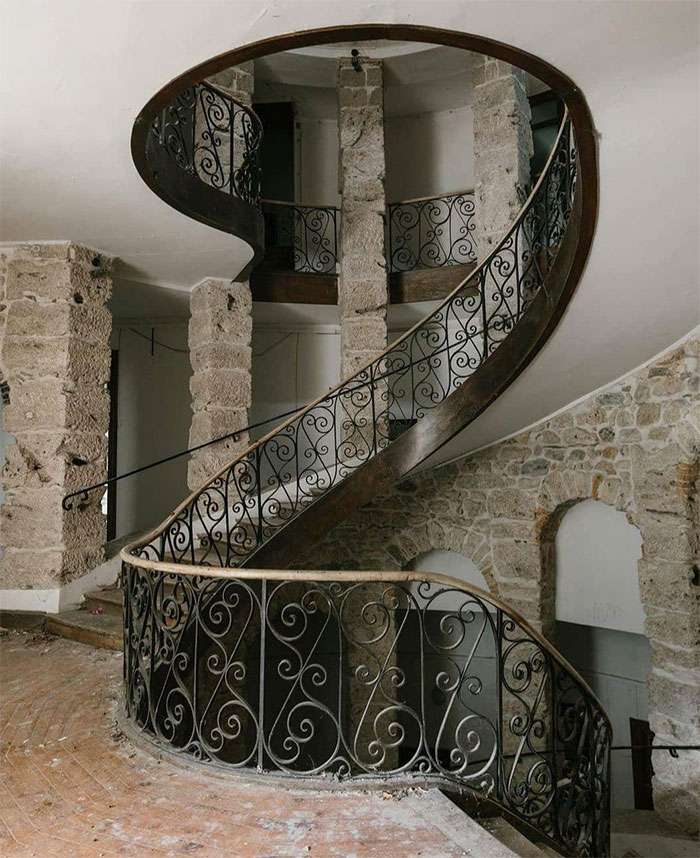 This french castle used as a spathroughout 17th and 18th centuries. After in second half of the 20th century, this place became a camp for young boys, and later, this place became a detox center for addicts.