Thanks to the phones with cameras, now everyone takes photographs while traveling. People enjoy sharing those pictures with friends and on social media. Also, those memories will be valuable in the future to remember those experiences again.
However, the photo is not always as perfect as we expect. Sometimes the photo was bombed, and the fog covered the whole view. Those pictures and their stories are funny. So, we found some images that didn't turn out as expected. Please scroll down to check them out.
#1 My family drove 2 hours to see this waterfall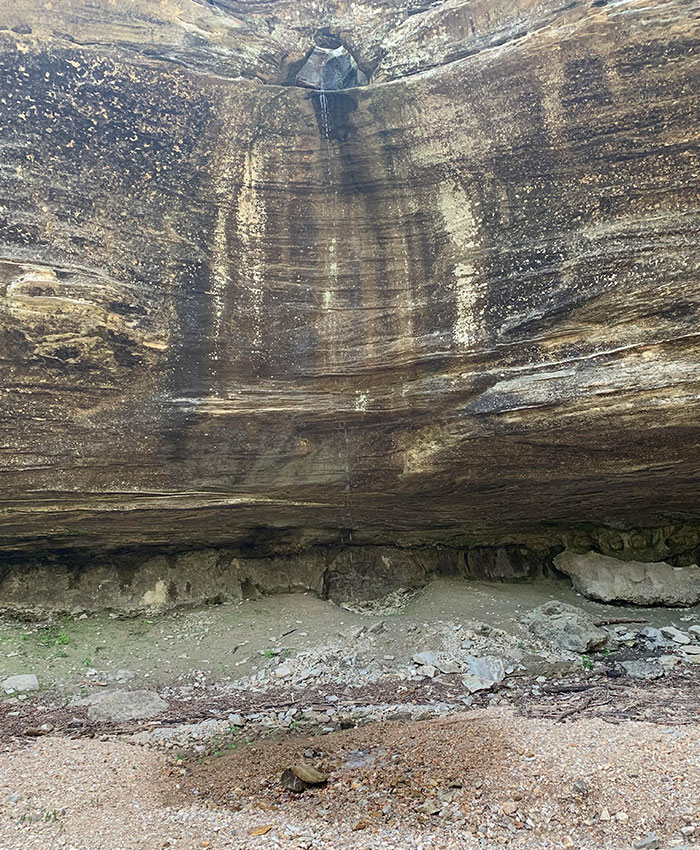 #2 I bought these binoculars to go to Grand Canyon today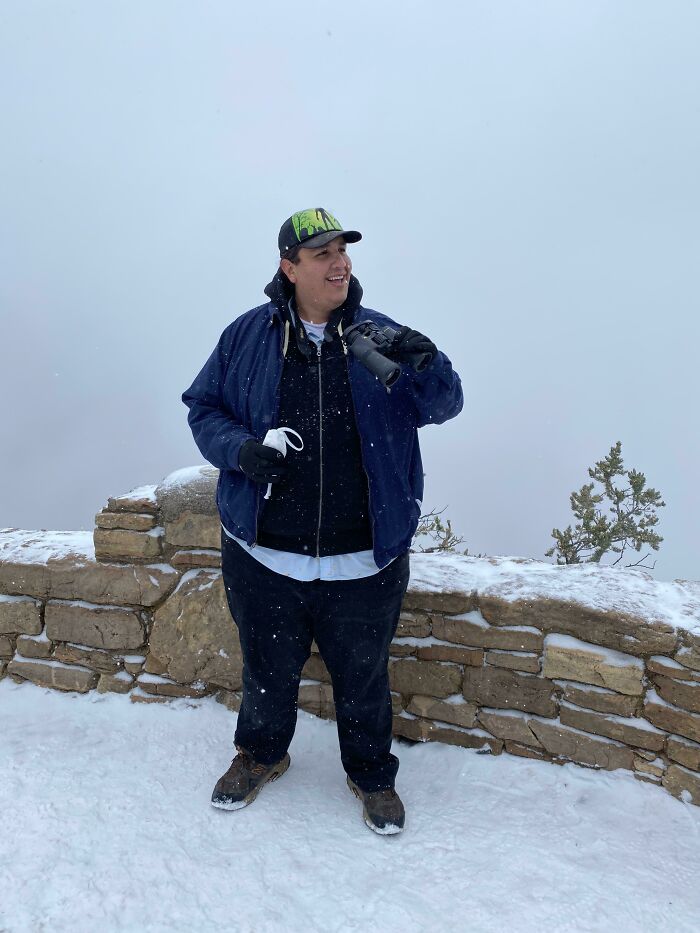 #3 I noticed the guys in the back after a few days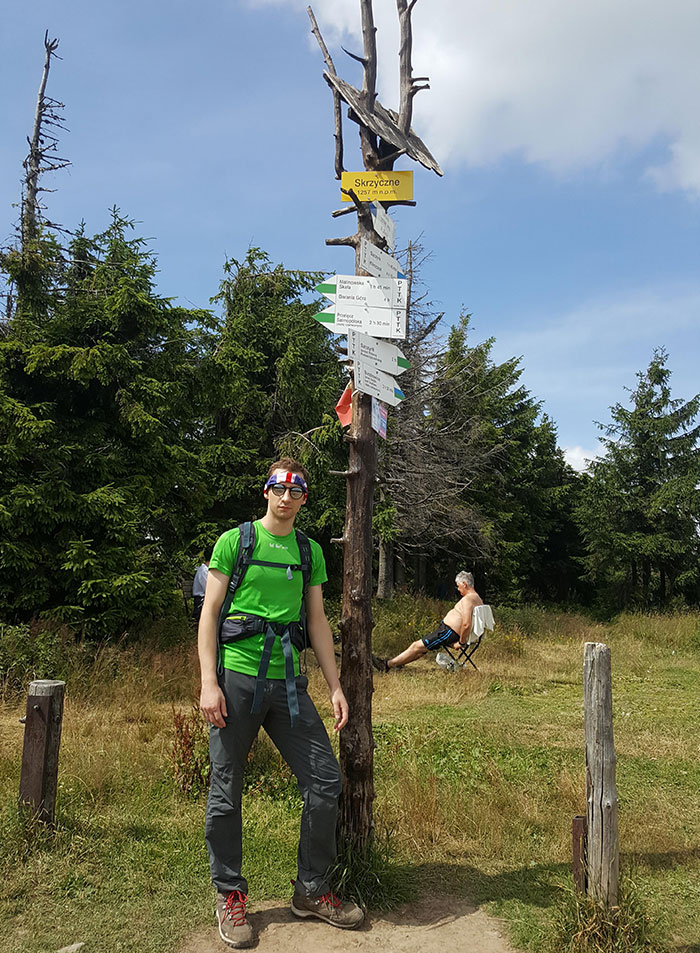 #4 I got a panoramic photo of the Eifel tower; this is the result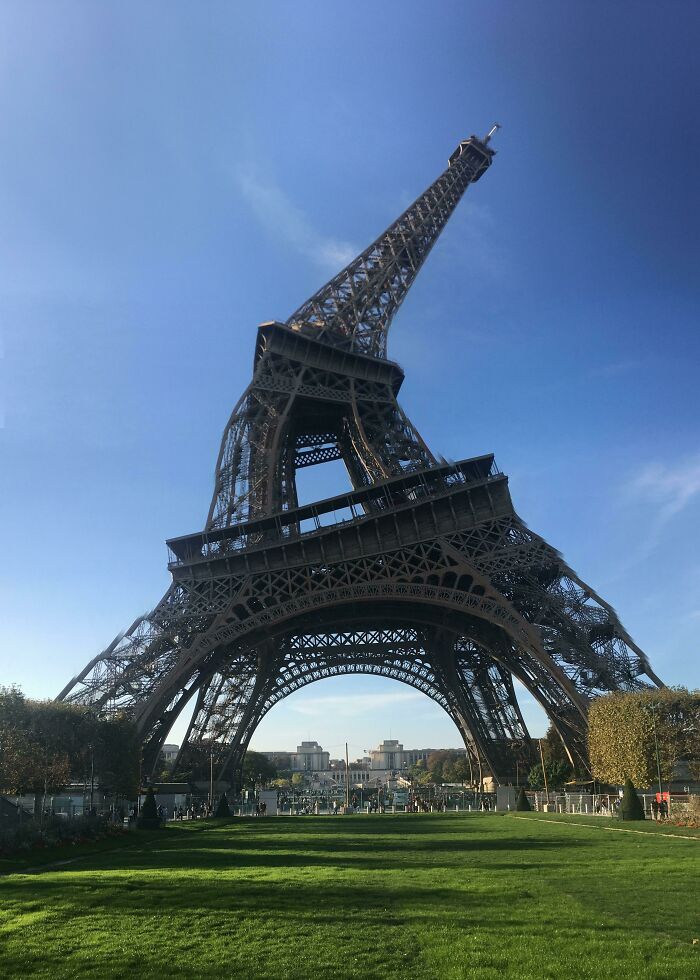 #5 Tour guide took a selfie with us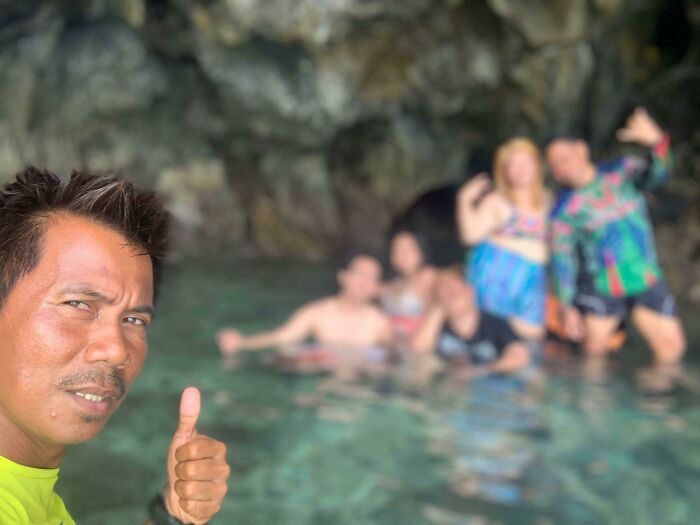 #6 My sister rented this flat in Iceland for Christmas, and this was her view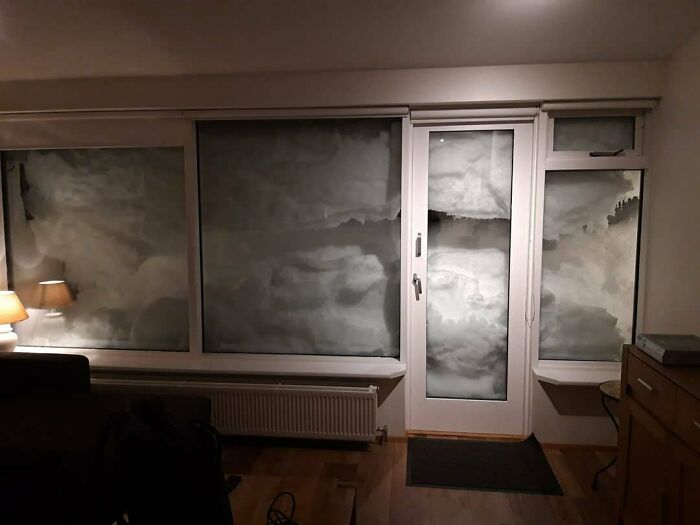 #7 Visited the Grand Canyon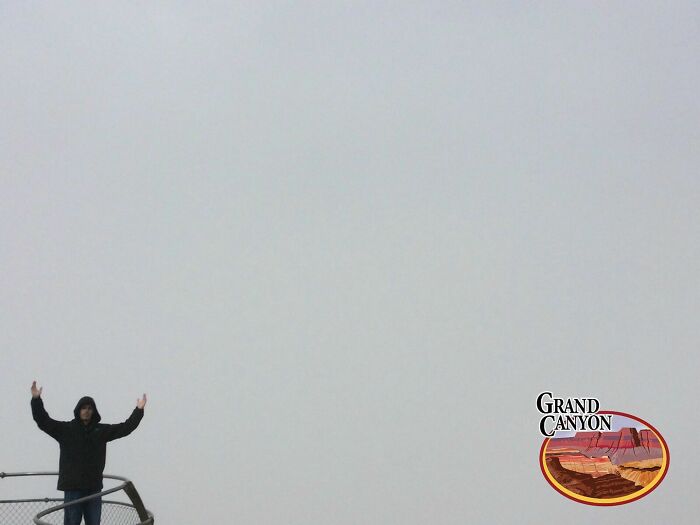 #8 Got photobomb by a pigeon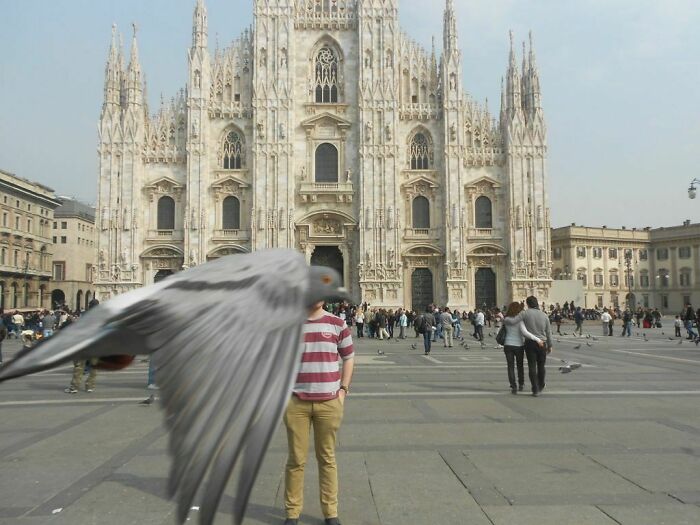 #9 I traveled from the UK to get a photo of the devil's eye, but this was the view when I got there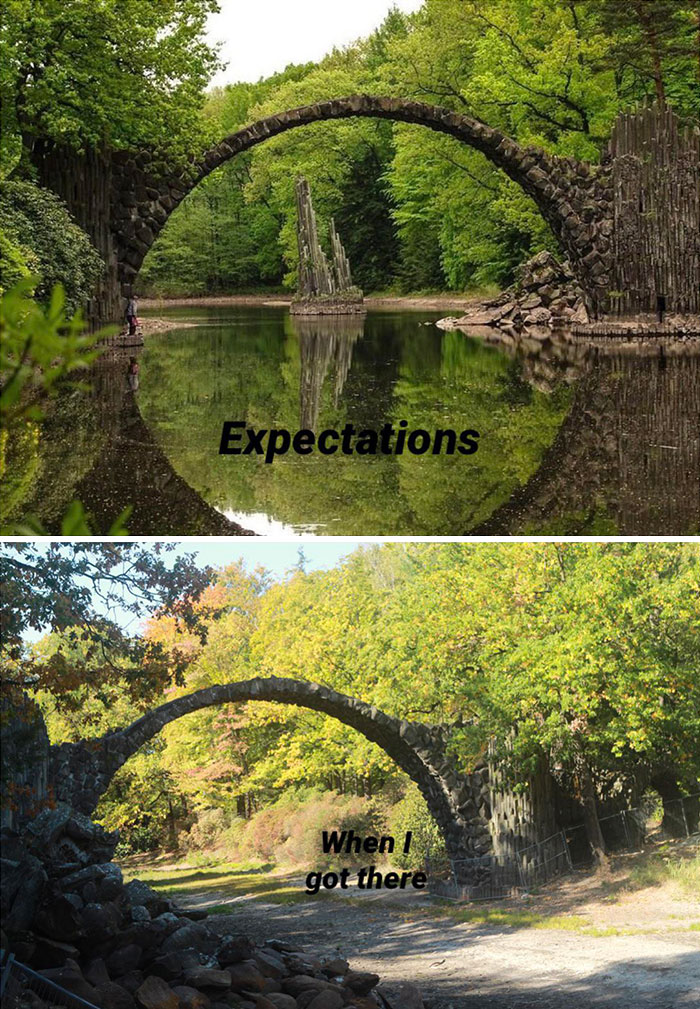 #10 Fog covers the scenes on our honeymoon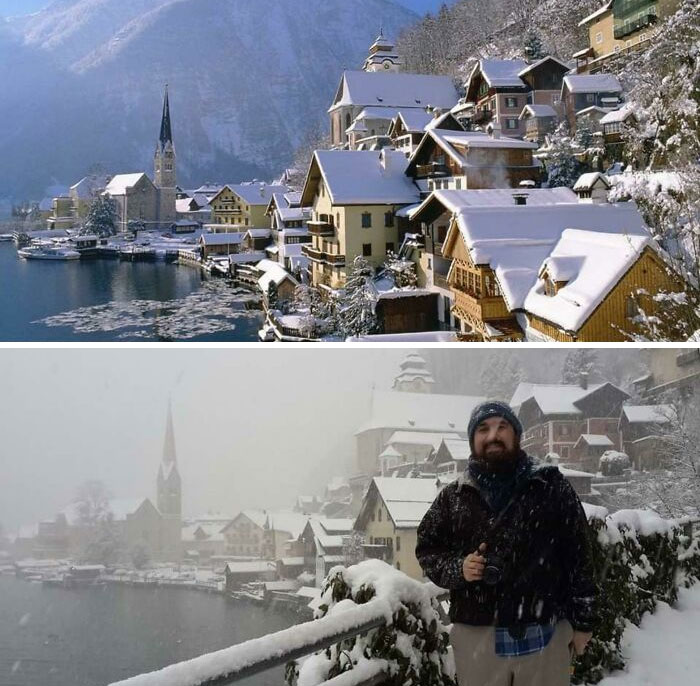 #11 70-year-old man be kind enough to take a photo of us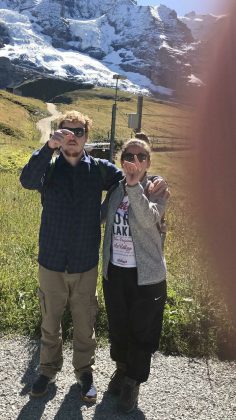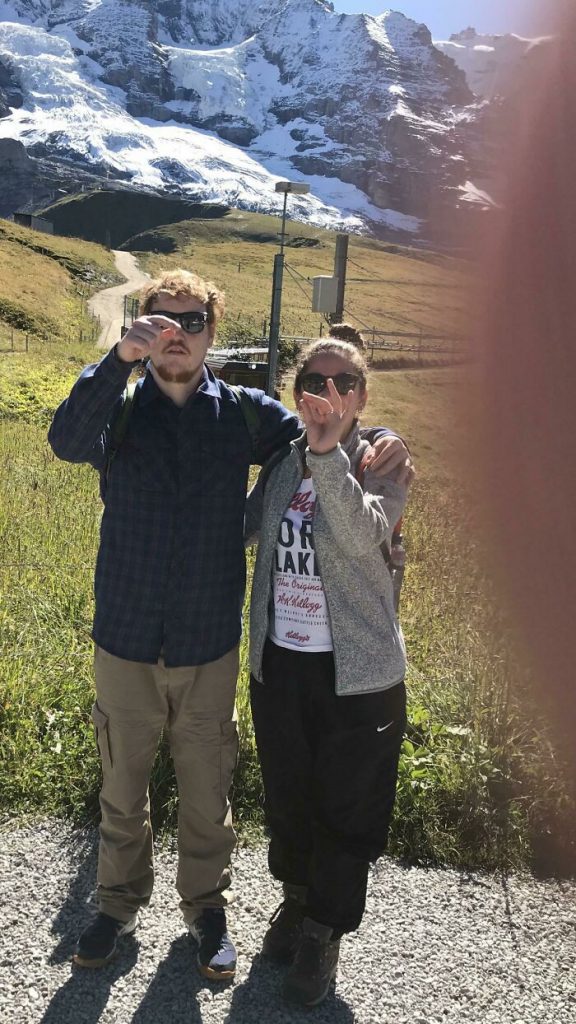 #12 Took a 3D image of the statue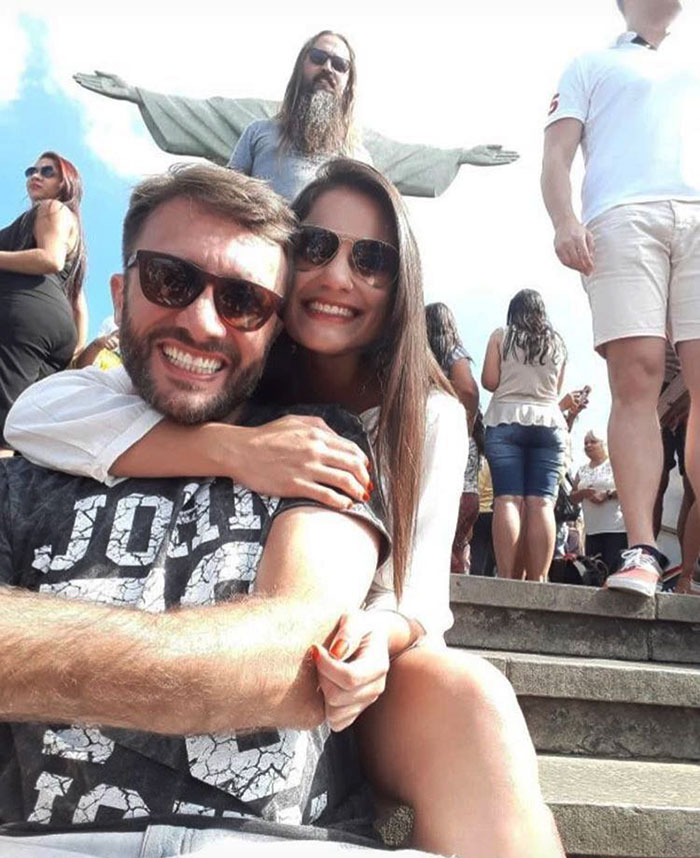 #13 Waited a few minutes crowd to dissipate, and this happened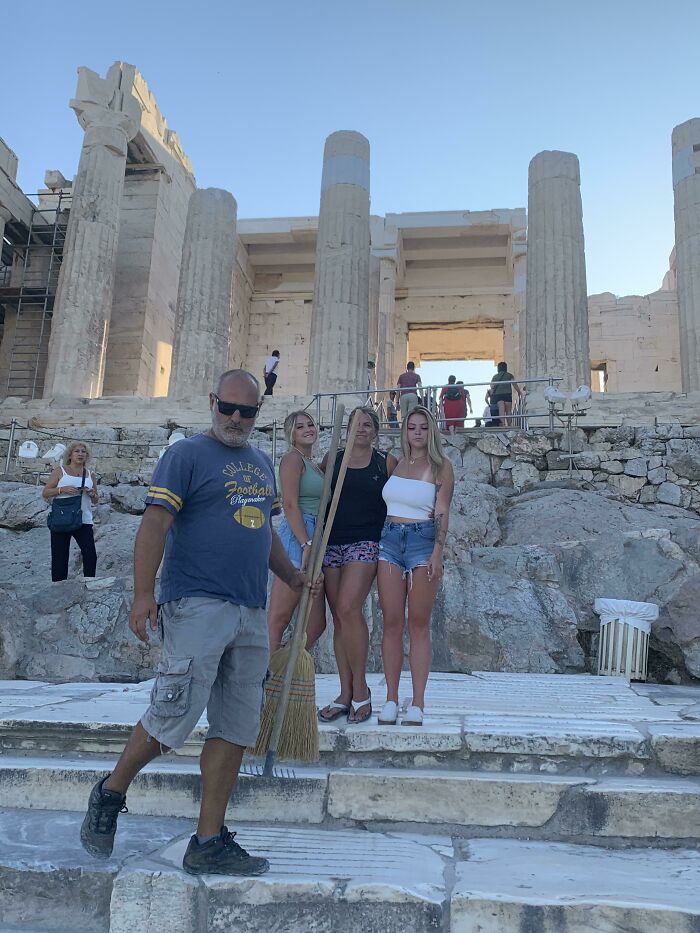 #14 This guy took a week off of work to climb mountain Kilimanjaro to raise money for a charity. His guide captured this image at the summit before the phone died.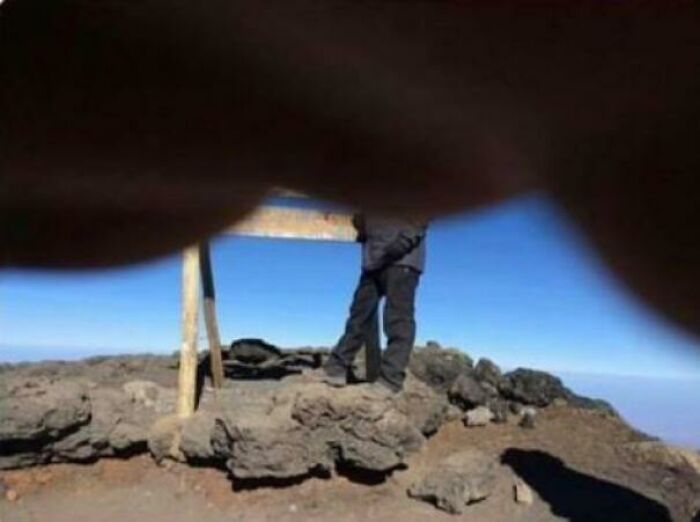 #15 A worthy journey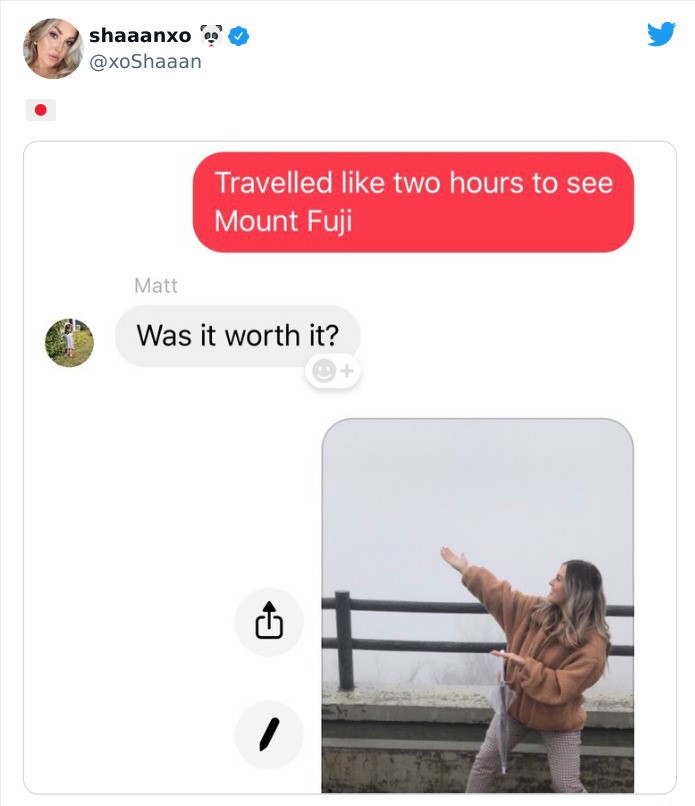 #16 Say cheese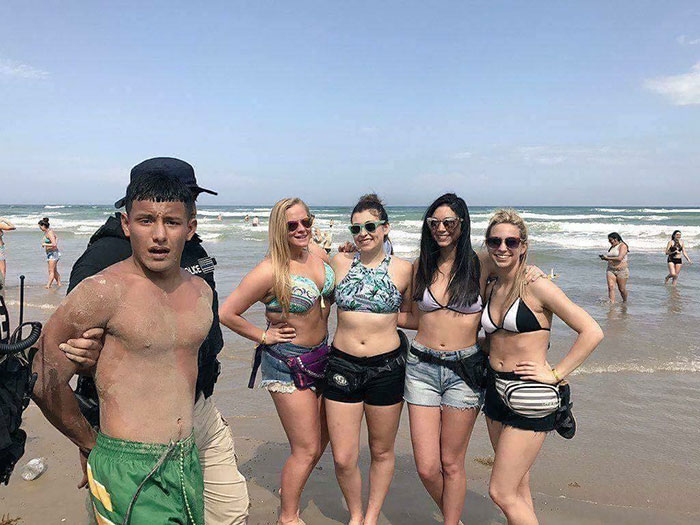 #17 Not Mount Rushmore, but I woke up at 3 am and hiked up Machu Picchu to be there at sunrise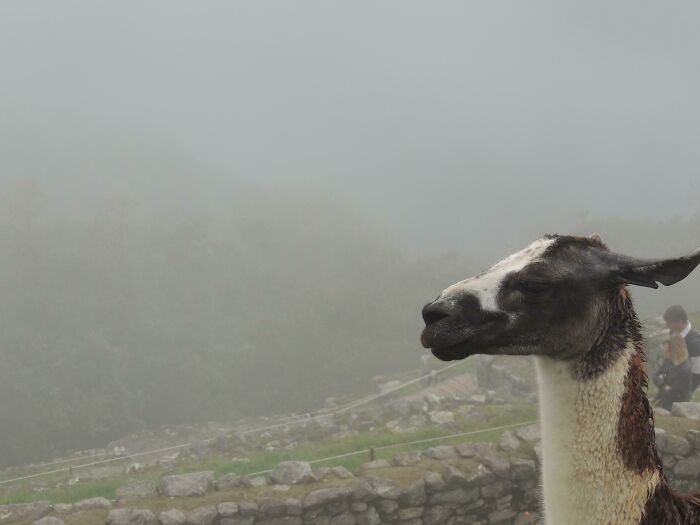 #18 I went to see the golden gate bridge, and this was the view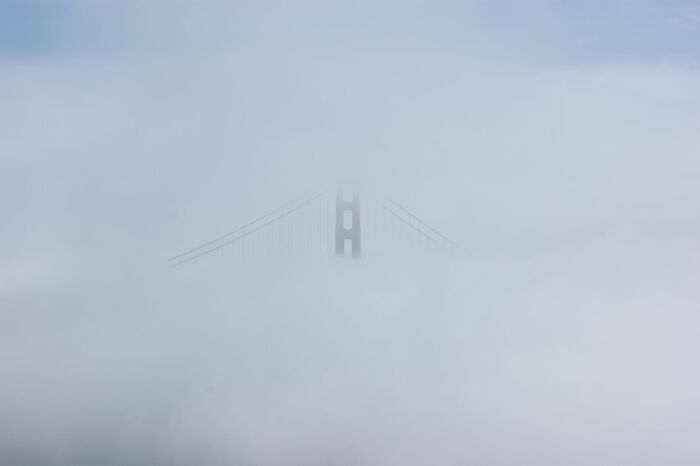 #19 We hiked to this mountain for about 3 hours to get a picture of our village; our village is on the left side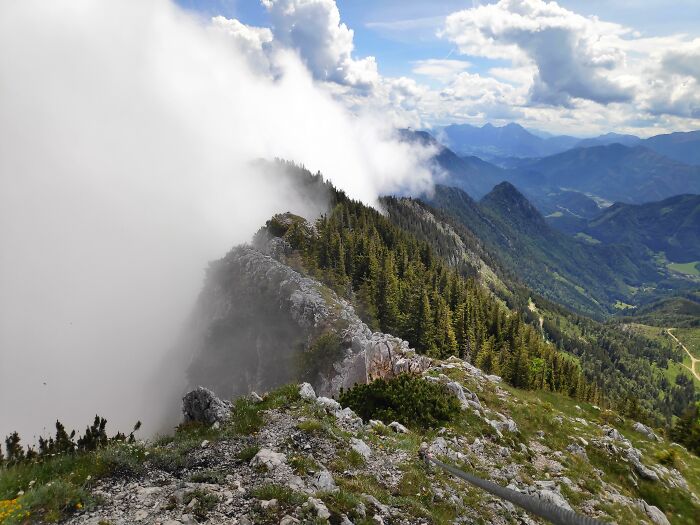 #20 Expectation vs. Reality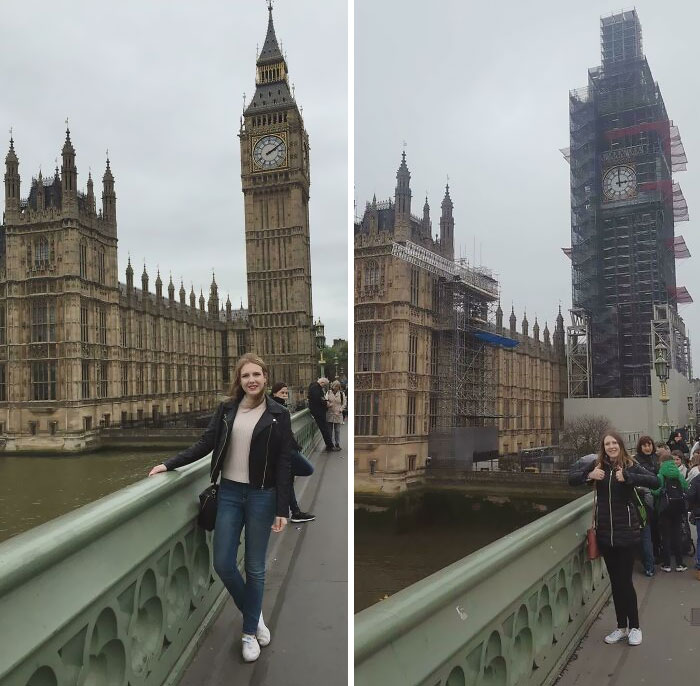 #21 Drove about 4 hours to see this active volcano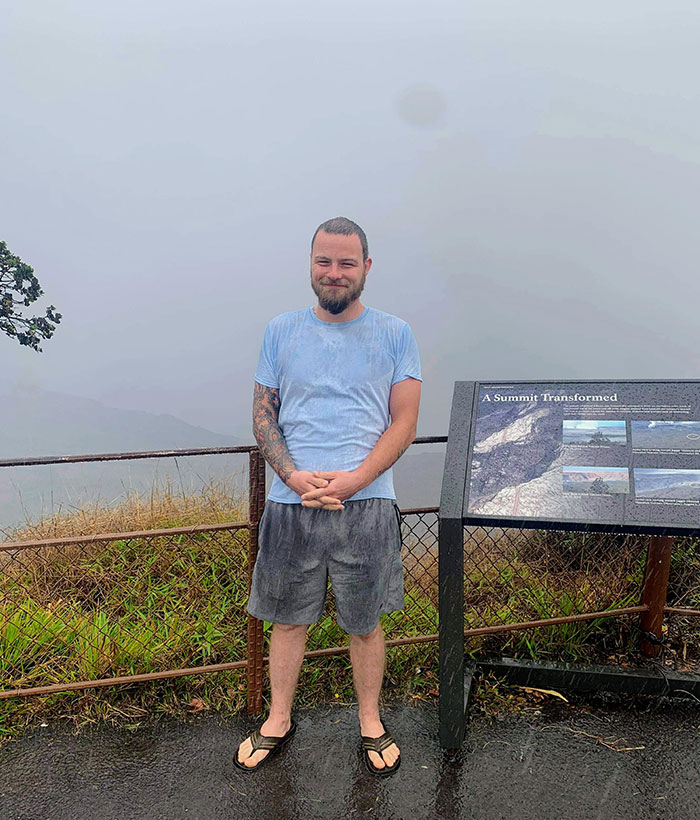 #22 This was the view after hiking the famous Preikestolen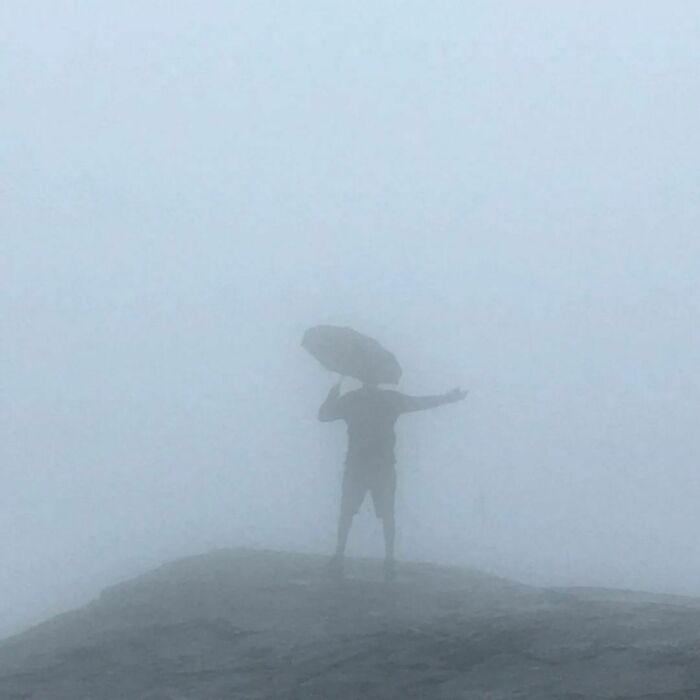 #23 Travelled 10,000 Km to witness the total solar eclipse in Chile. Heavy rain and low clouds blocked the full view.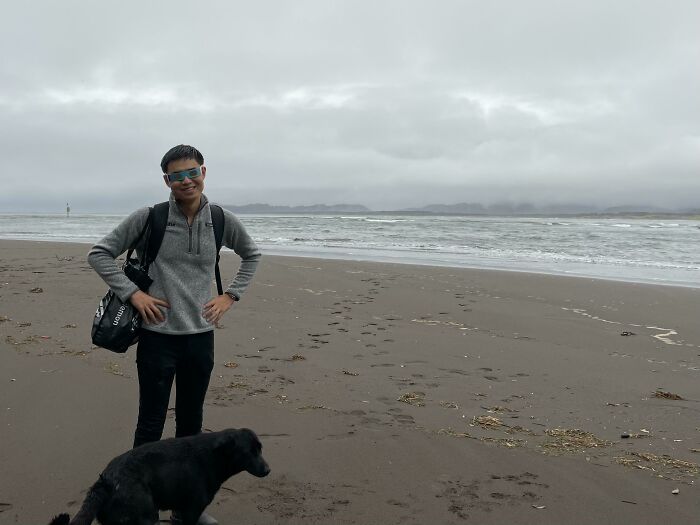 #24 It was always my dream to go and visit this remarkable oak tree in the Shawshank redemption, but in late 2016, the tree fell in a thunderstorm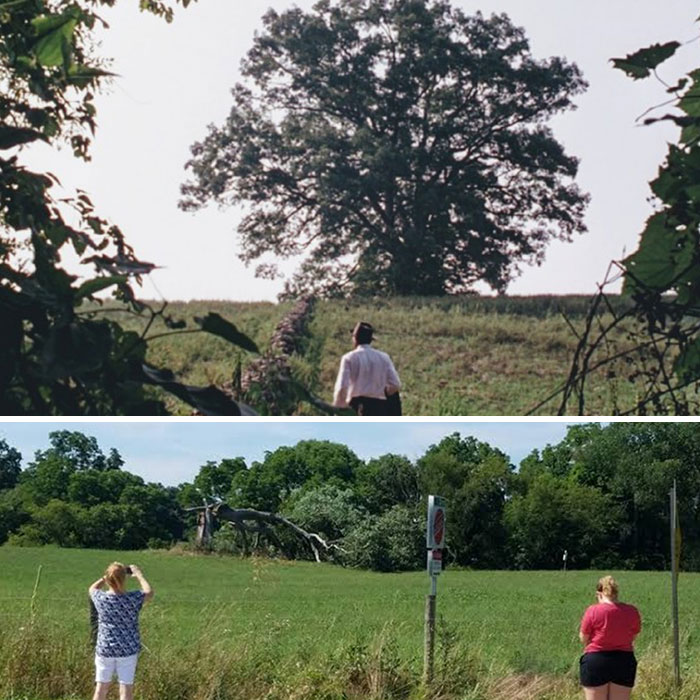 #25 A Selfie with Mona Lisa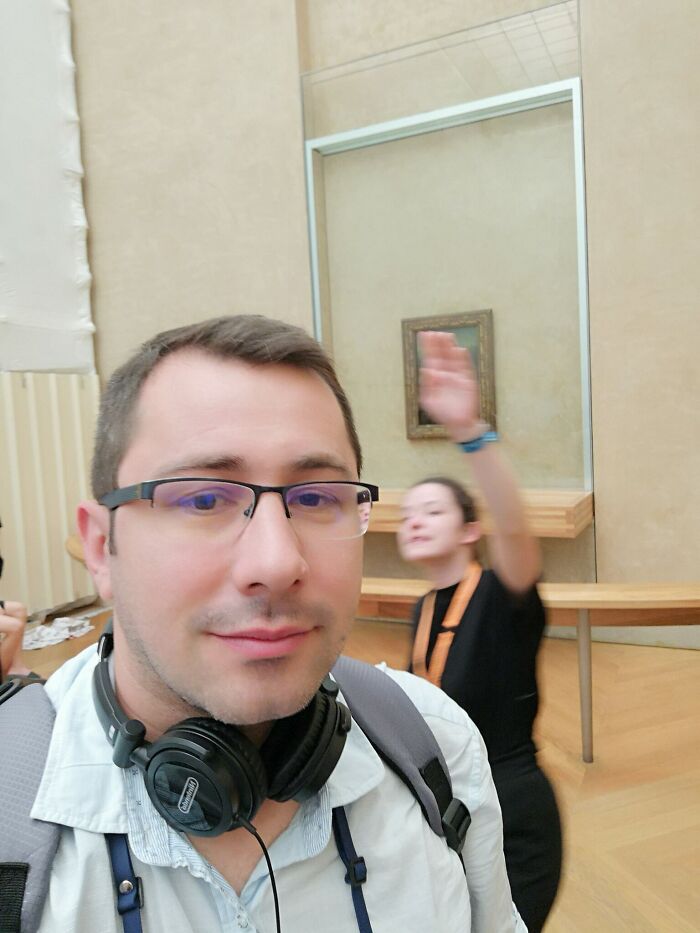 #26 On top of a volcano, waiting for the daylight to materialize. This was the best view we saw because of the clouds.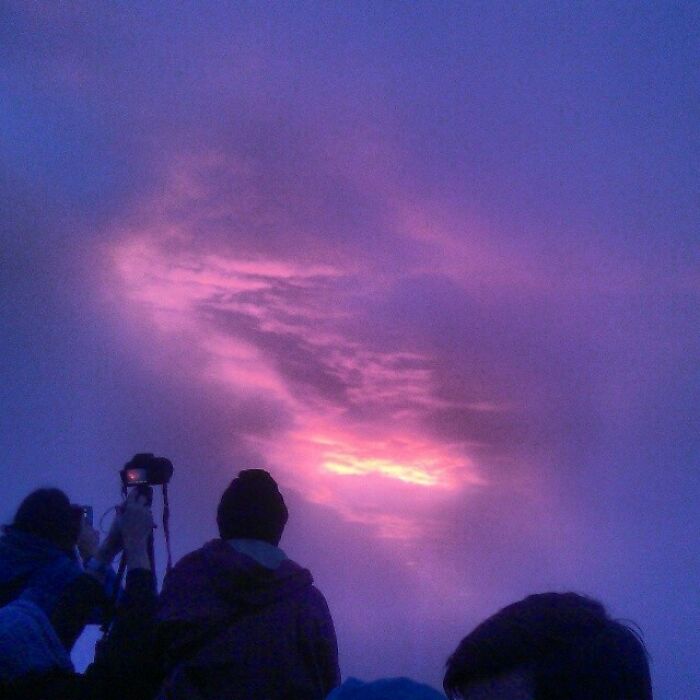 #27 Results of the 4-hour hike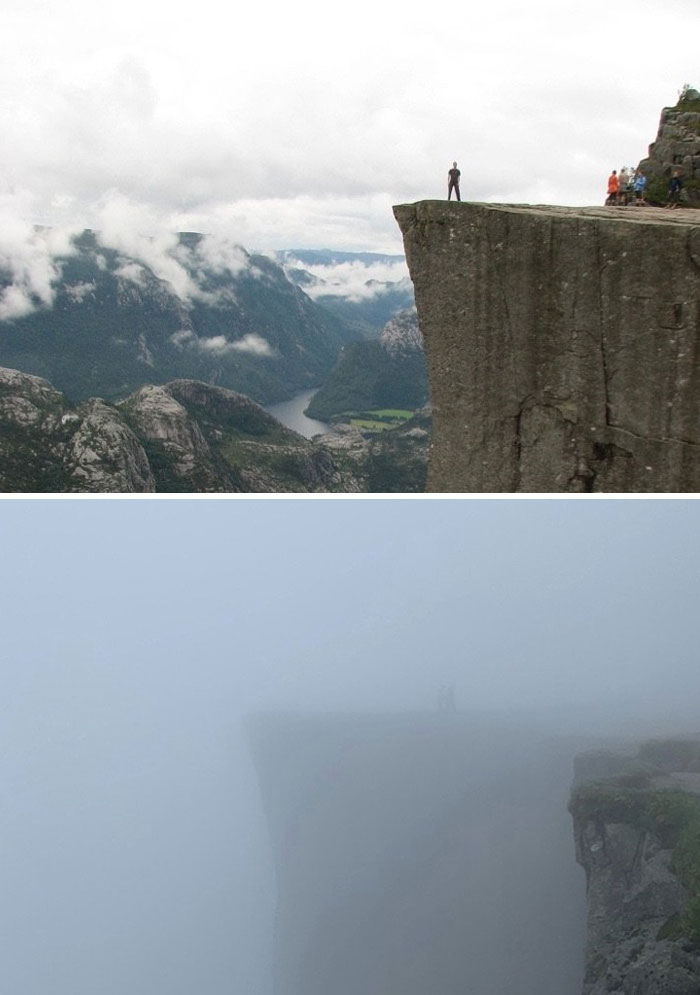 #28 My view from the top of Mount Machu Picchu and the view without clouds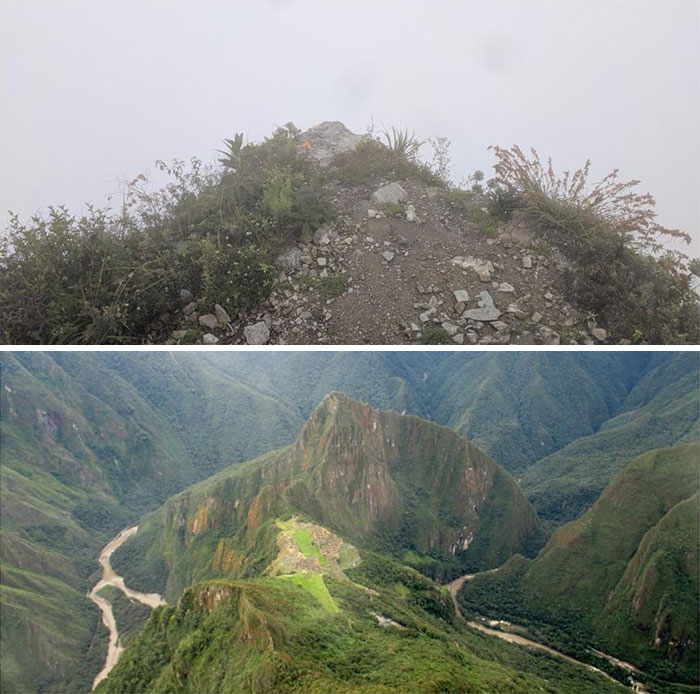 #29 People said the Taj Mahal is beautiful at the sunrise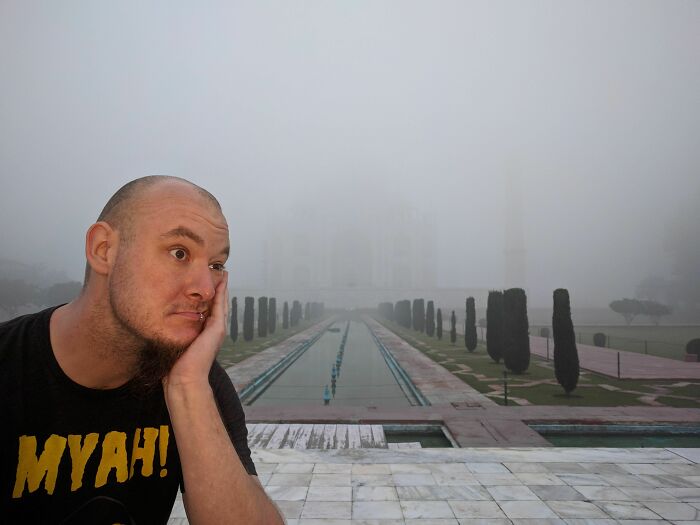 #30 Climbed North Europe's tallest mountain, about 8100 feet, and this is the picture taken