Every child wishes to know what their parents' youth must be like back in their days. We cannot time travel, but photographs help us to do that. This new technology allows us to remember memories through pictures. Many girls took part in a hilarious and sweet rend on Twitter by using this technology.
This trend was created concerning Mother's Day. The direction was to recreate their mother's photos to look like when they were young, preferably their age. All of these young women transformed a picture of their mothers. The camera technology and the photography technology were not developed like now in those days. Only handheld cameras that had film on them were available in those days. You cannot view the image until it comes to your development, like a photograph. So, sometimes, these images can be blurry, unfocused, and have some errors. But it doesn't matter. It becomes the picture that holds memories and moments in it.
So, in the below, we attached some of the extraordinary recreations done by their daughters that we found under this trend. The daughters are trying hard to get a shot identical to old photos. So they are wearing outfits similar to what their mothers have worn in the old photos. Even if it is a trend, it is clear that it has made mother-daughter relations much closer.
#1


#2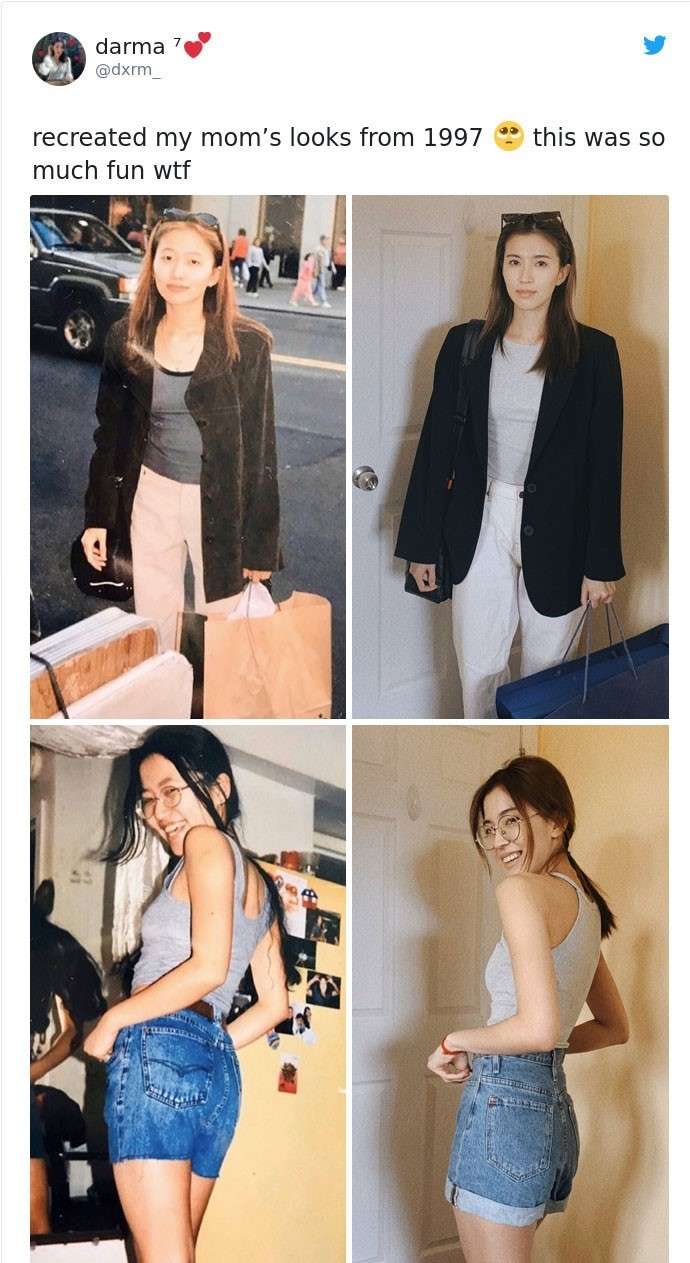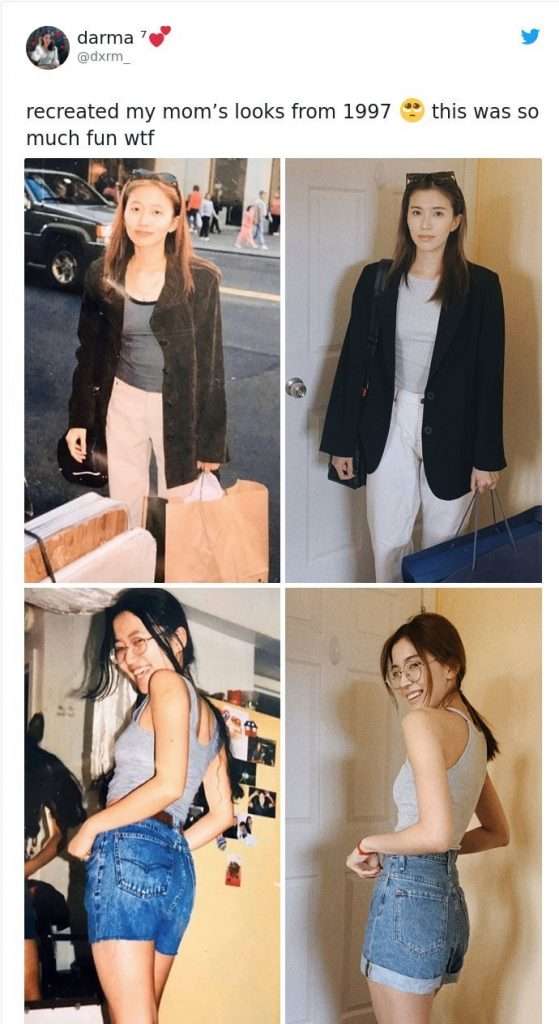 #3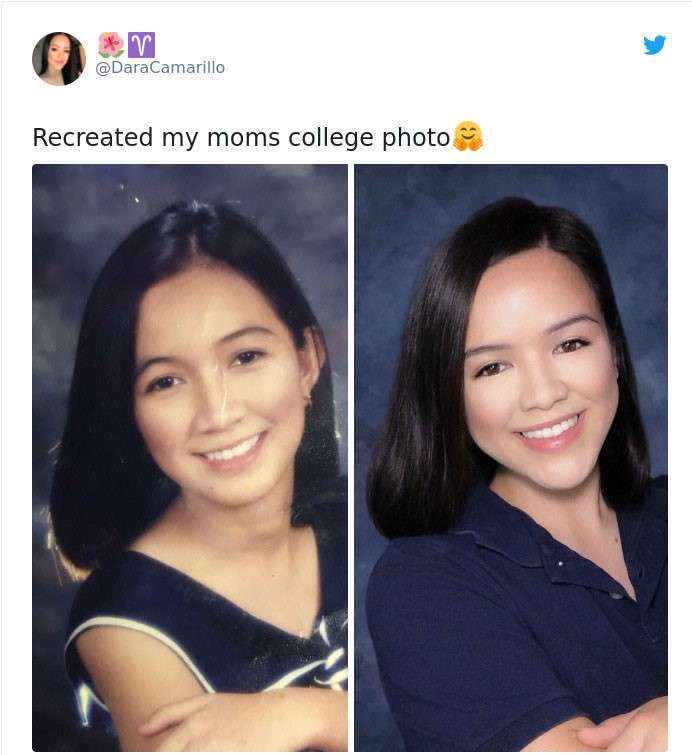 #4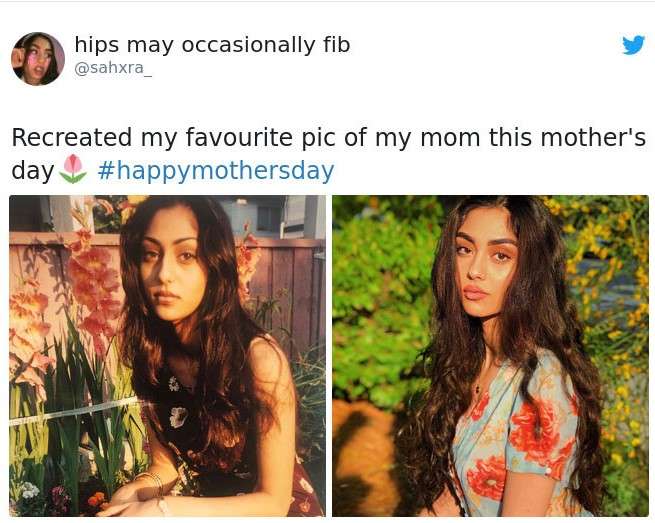 #5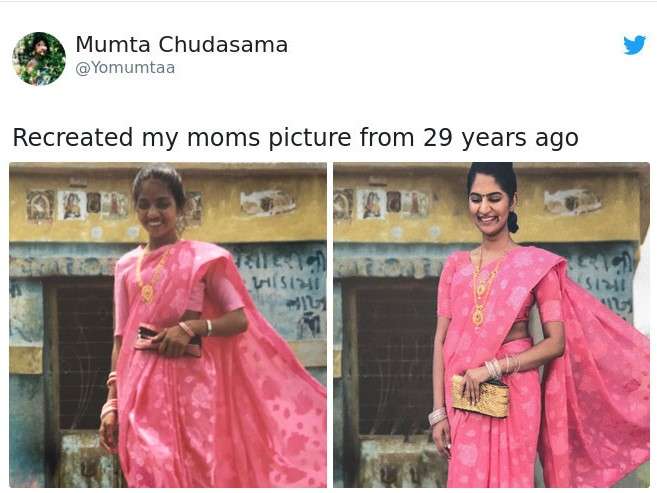 #6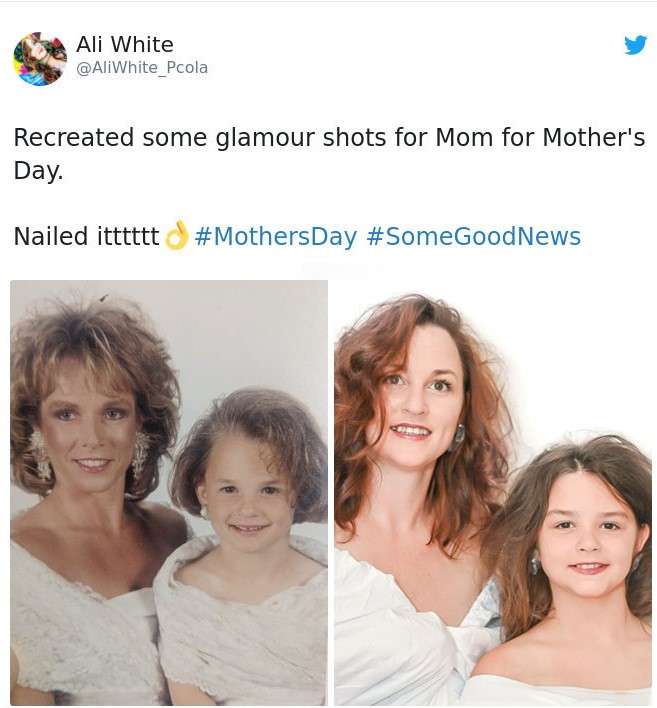 #7

#8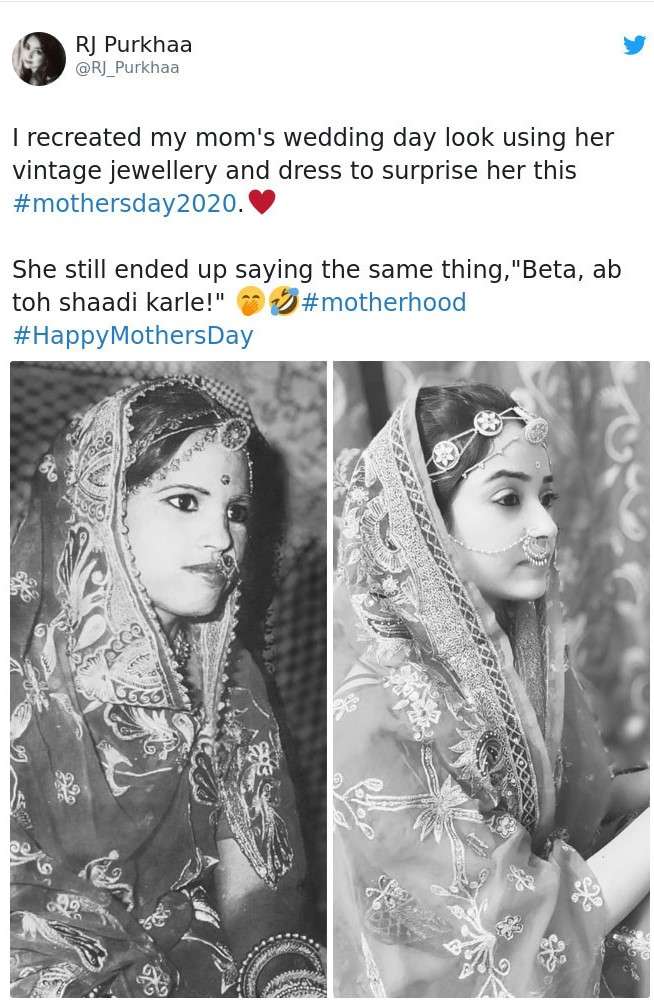 #9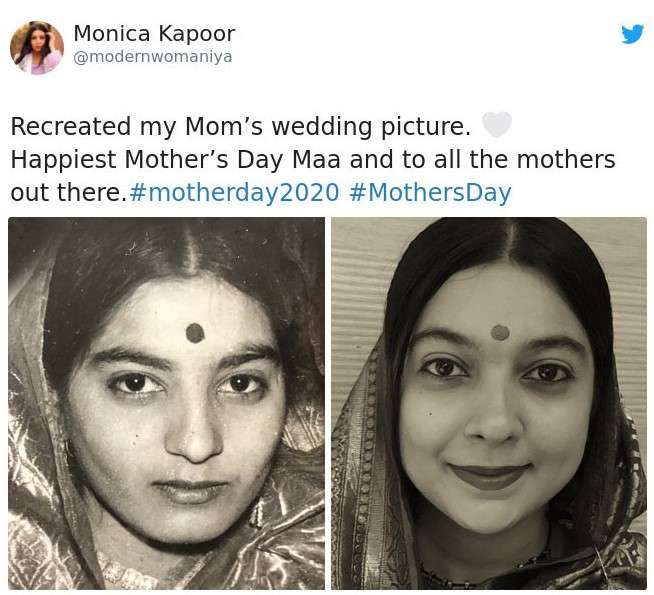 #10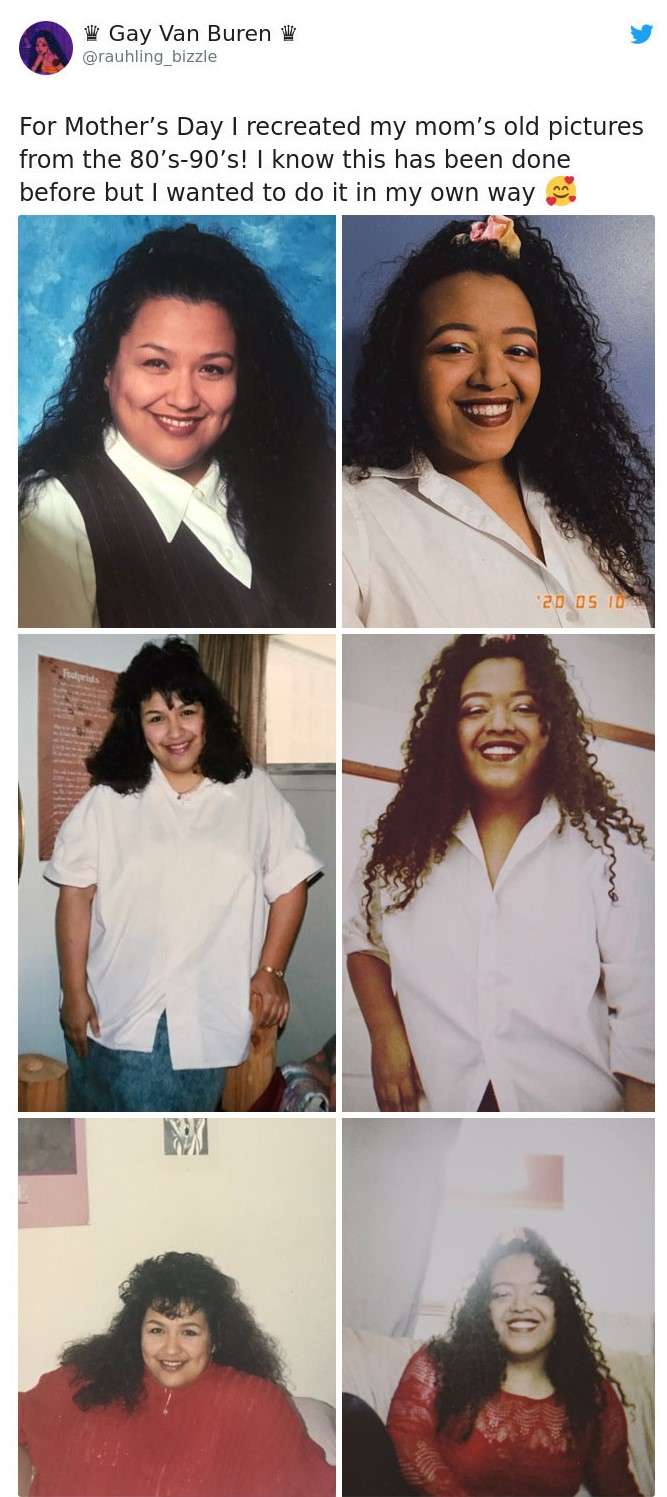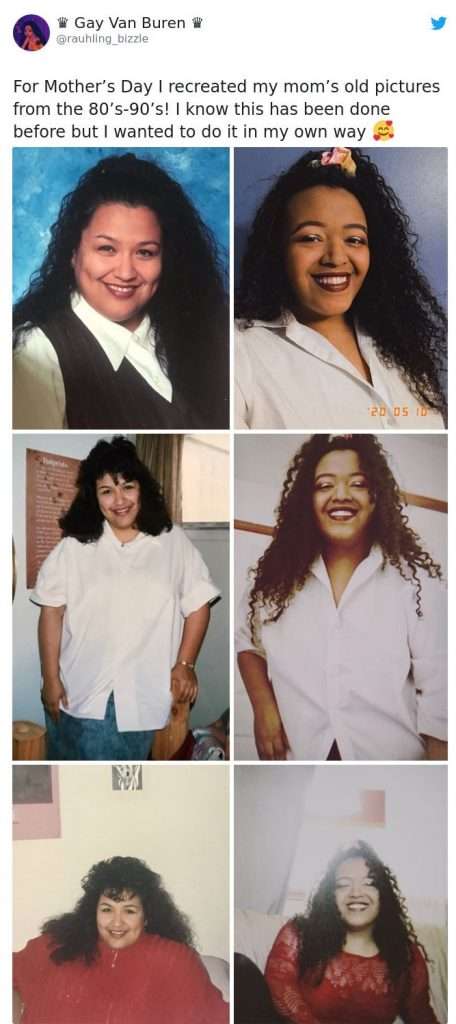 #11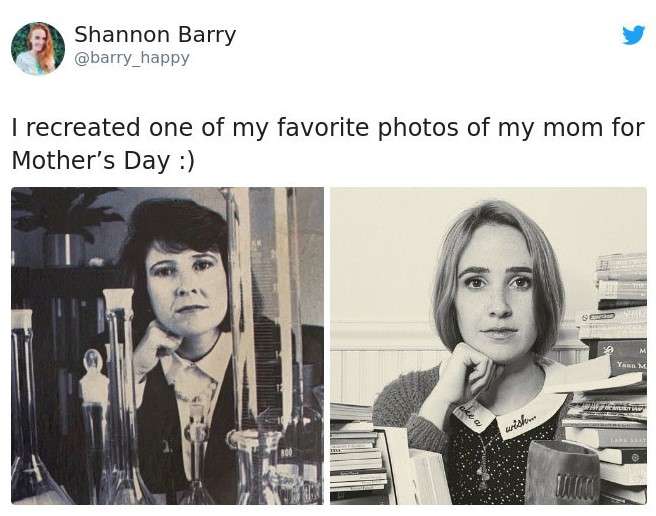 #12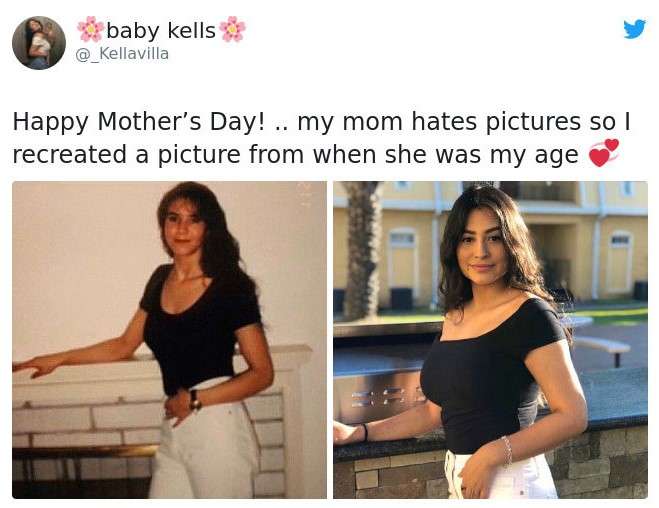 #13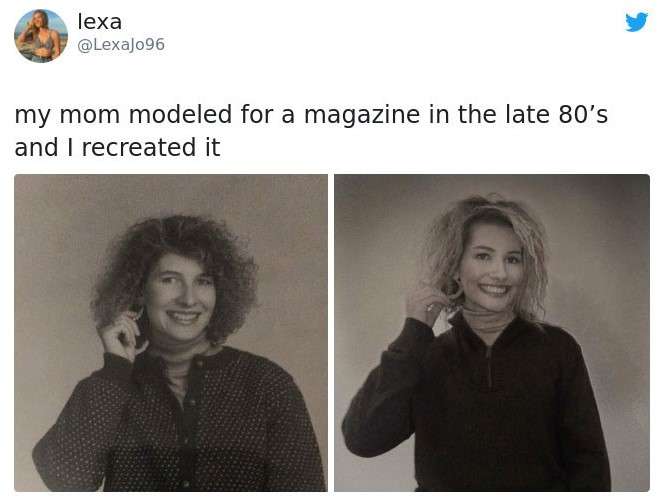 #14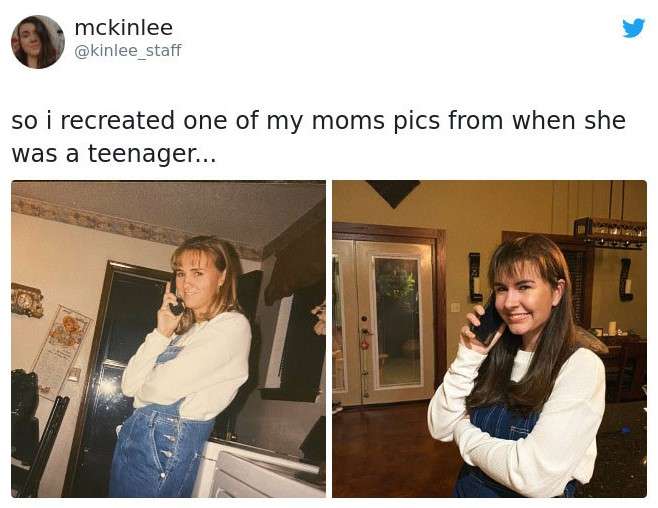 #15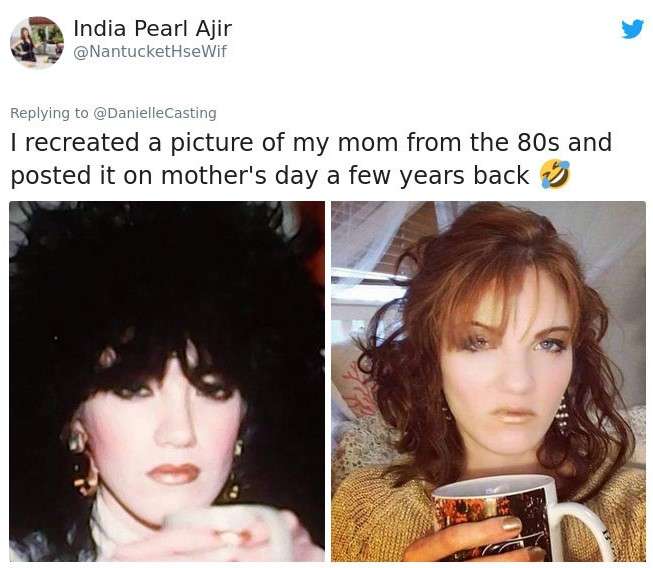 #16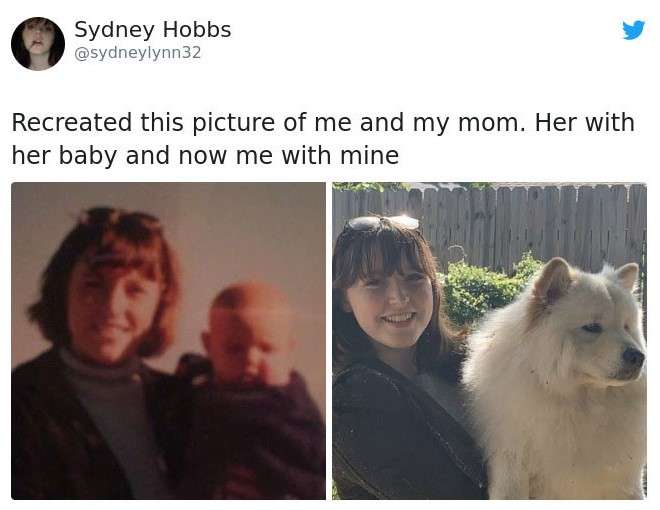 #17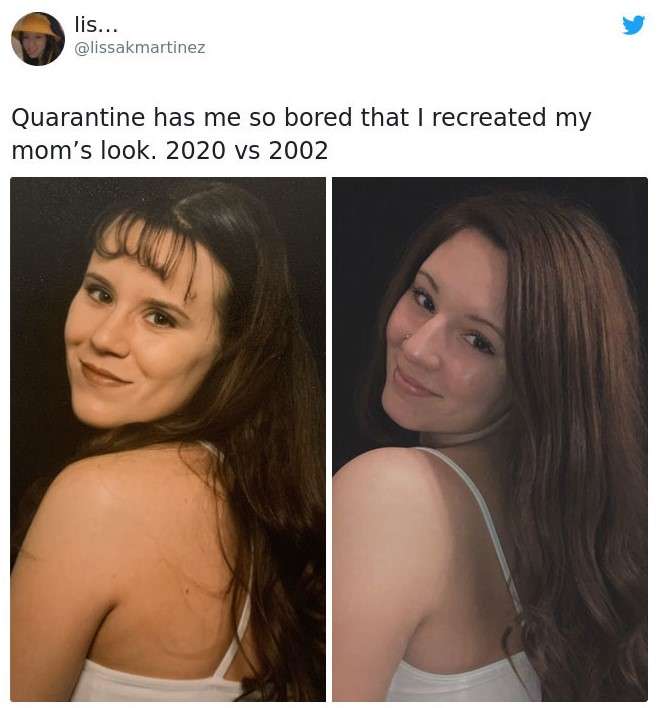 #18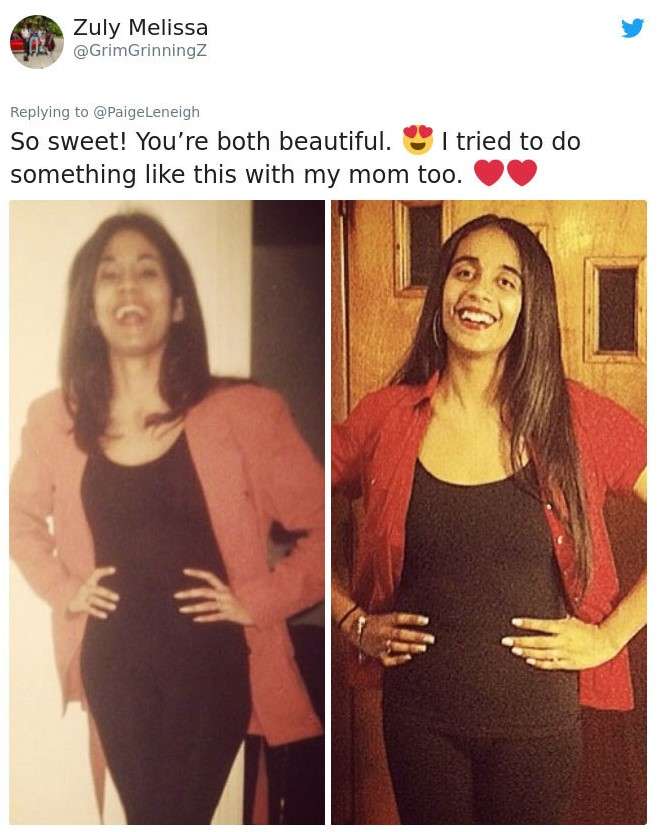 #19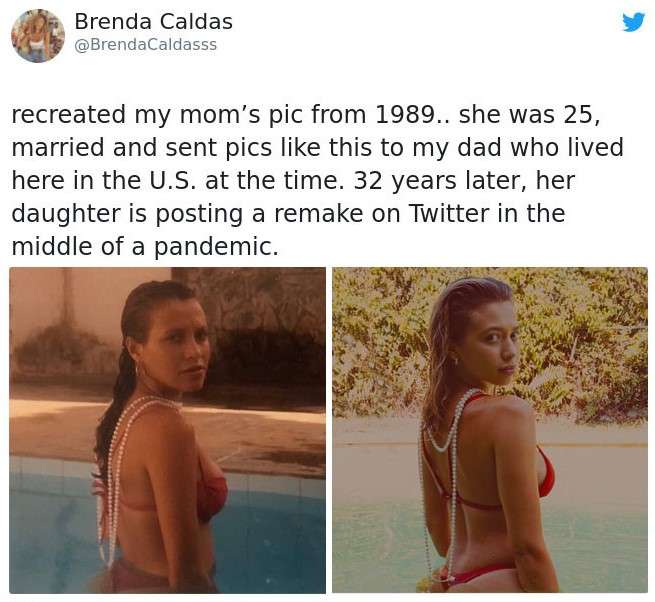 #20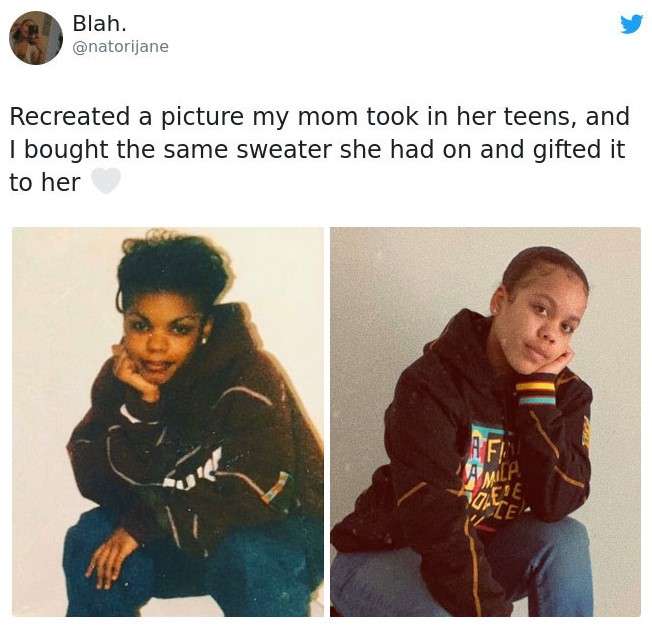 #21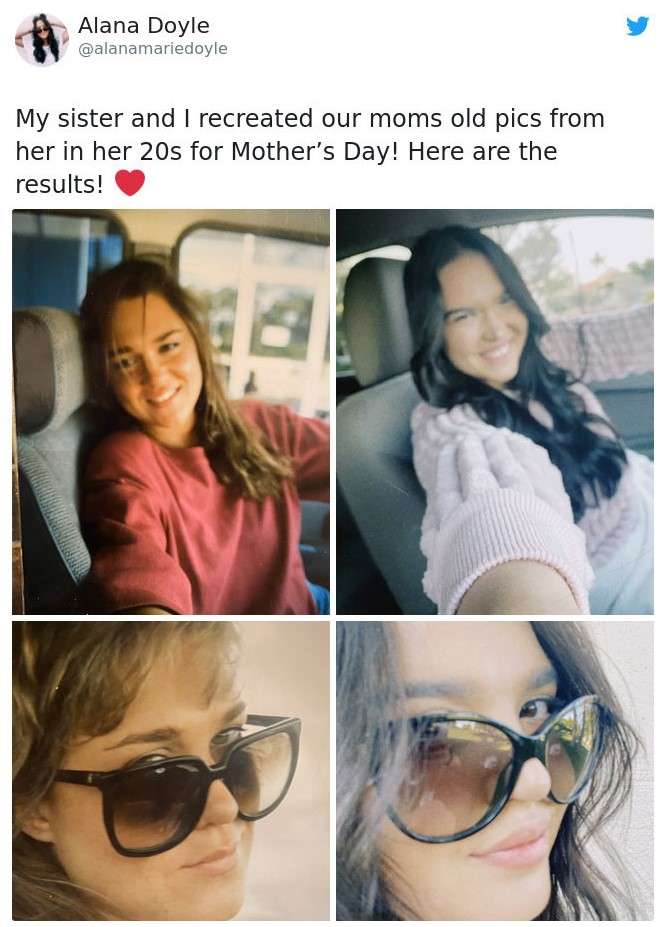 #22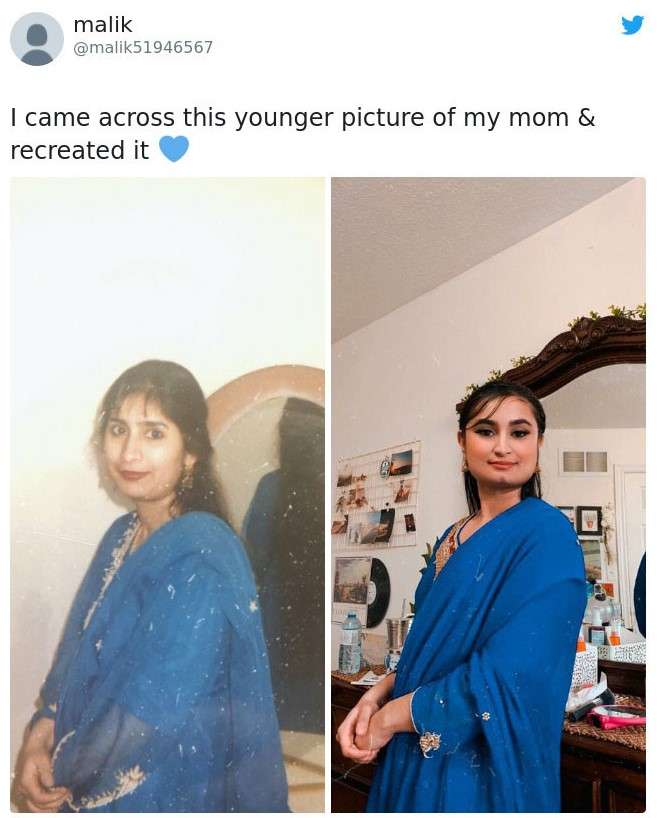 #23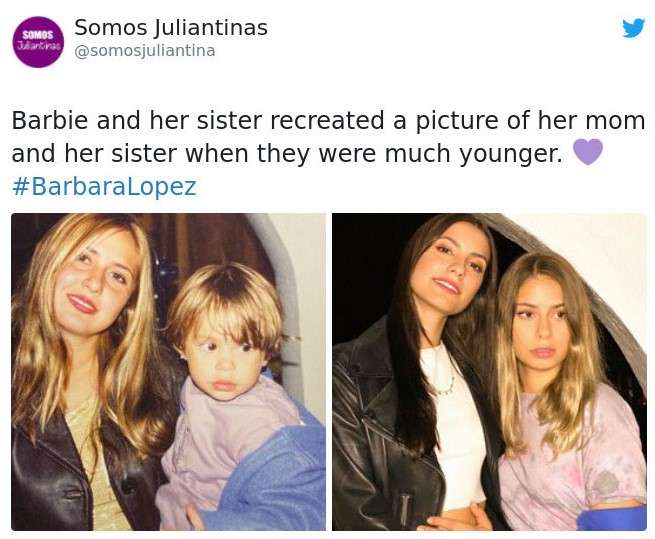 #24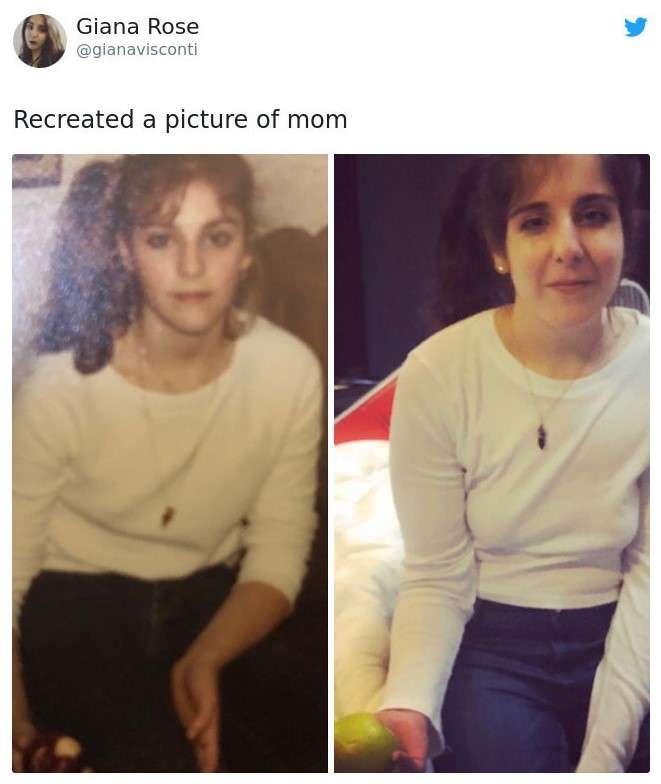 #25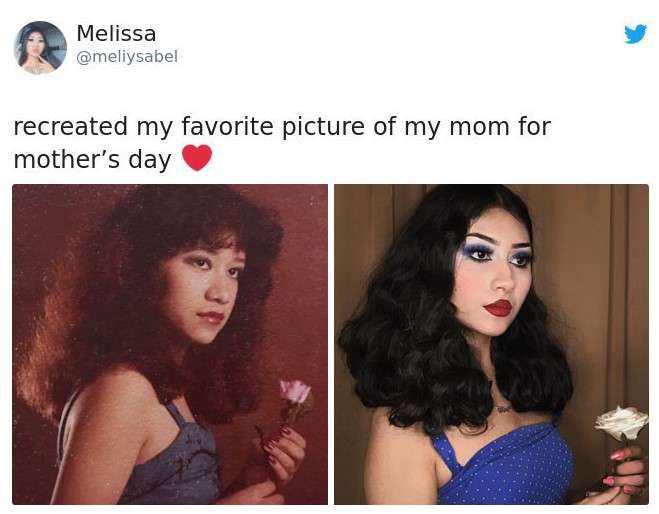 #26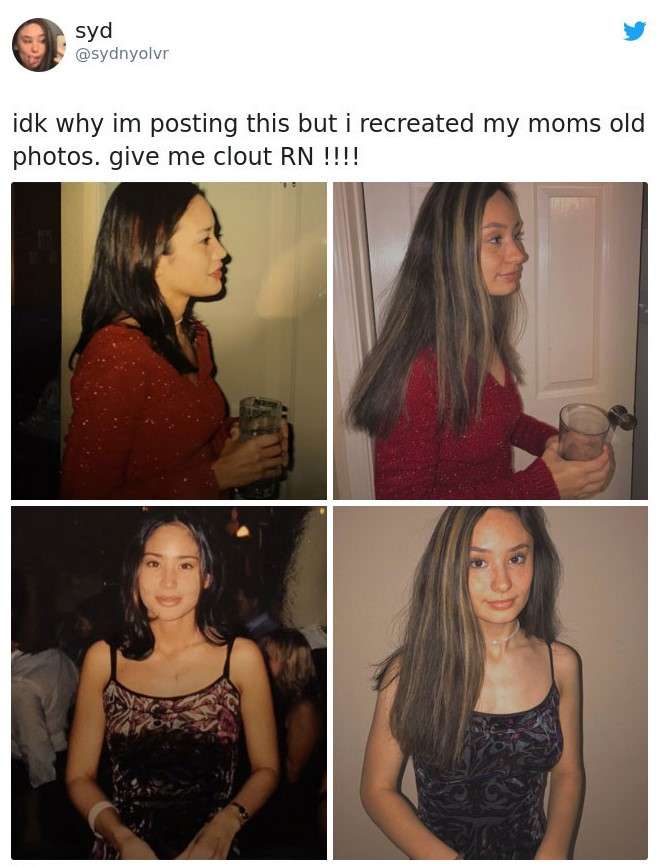 #27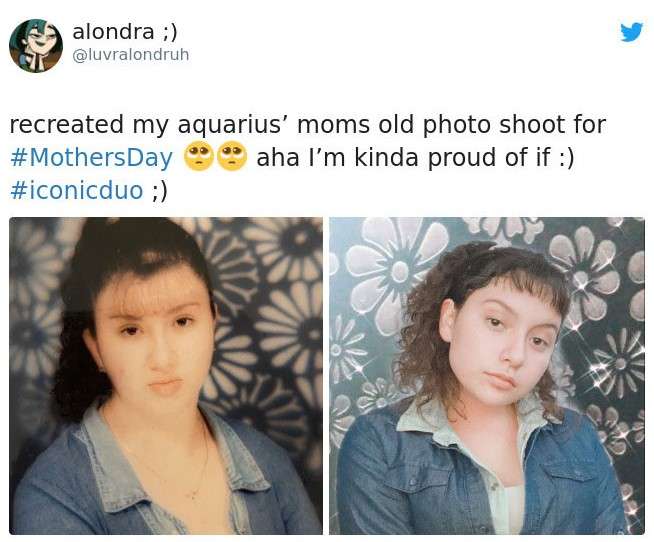 #28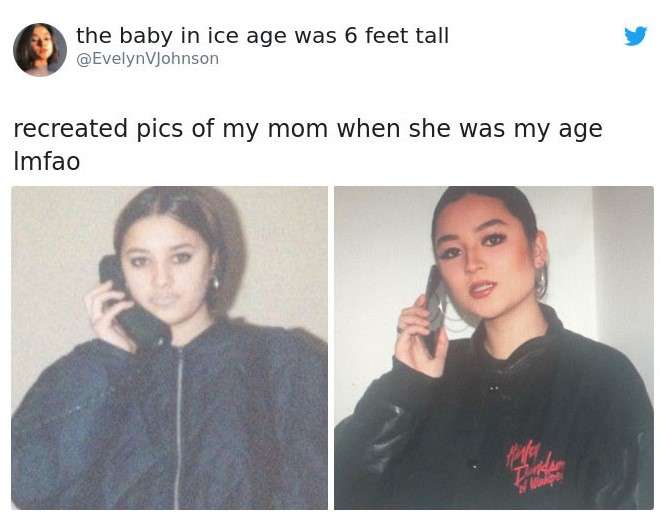 #29