Embroidery is a hobby for everyone. But most people think it is a hobby reserved strictly for grandmothers. But it is incorrect; embroidery is a fantastic art not used only to decorate table clothes and pillows.
This artist, Megan Zaniewski, is giving evidence to prove that embroideries are perfect arts that can amaze everyone. She creates embroideries with immense details. Her mother and grandmother were also very talented in needles works.
Most of her embroideries are animals because her kids are fascinated by the natural world and like to spend plenty of time outdoors with their families. She also enjoyed embroidering common and uncommon animals because she could learn about those species too.
It takes 2 to 3 hours to complete a miniature one, and for a larger one, it can take up to 25 hours. She also specializes in thread or needle painting and the 3D technique called stumpwork. Scroll down to check out her embroidery art below.
More info: Instagram
Megan creates extraordinary embroideries of animals submerged in water.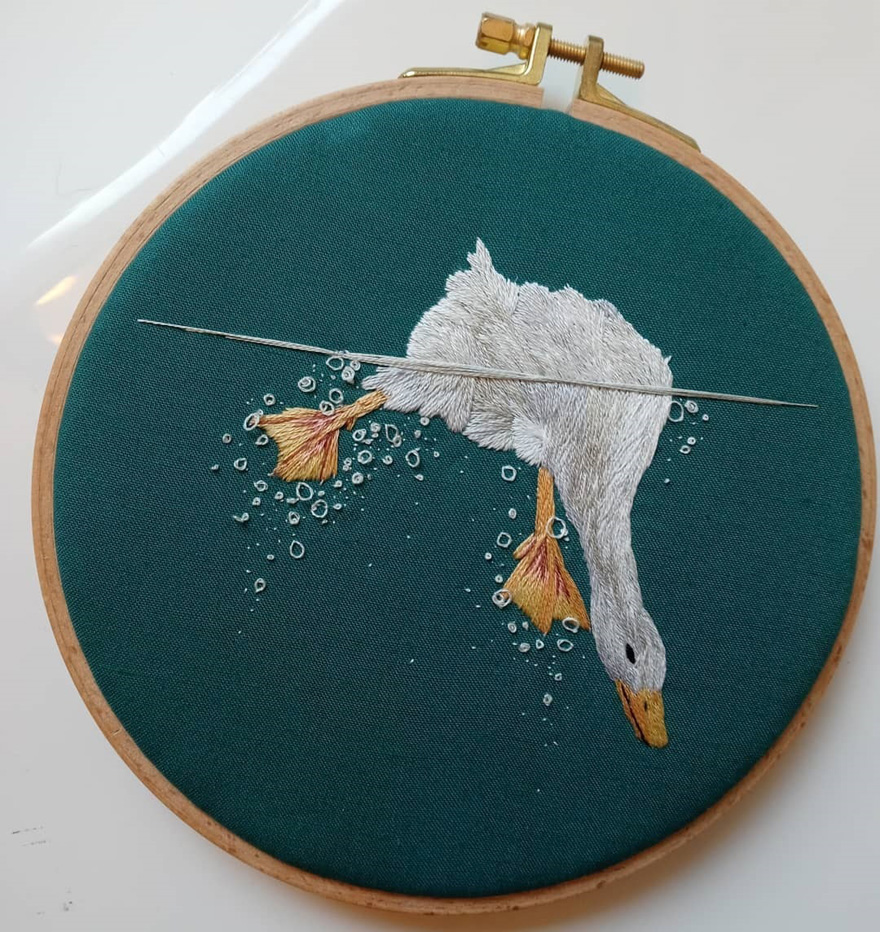 The artist has been creating these embroideries since 2019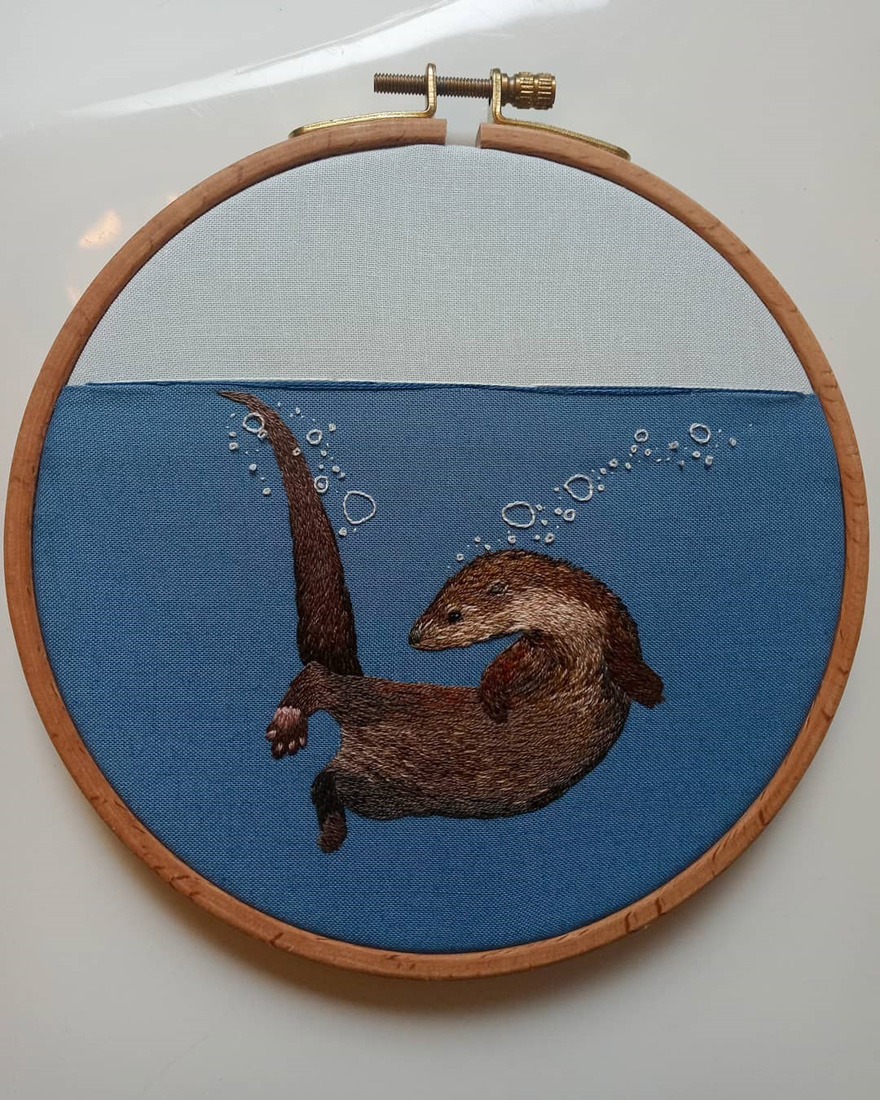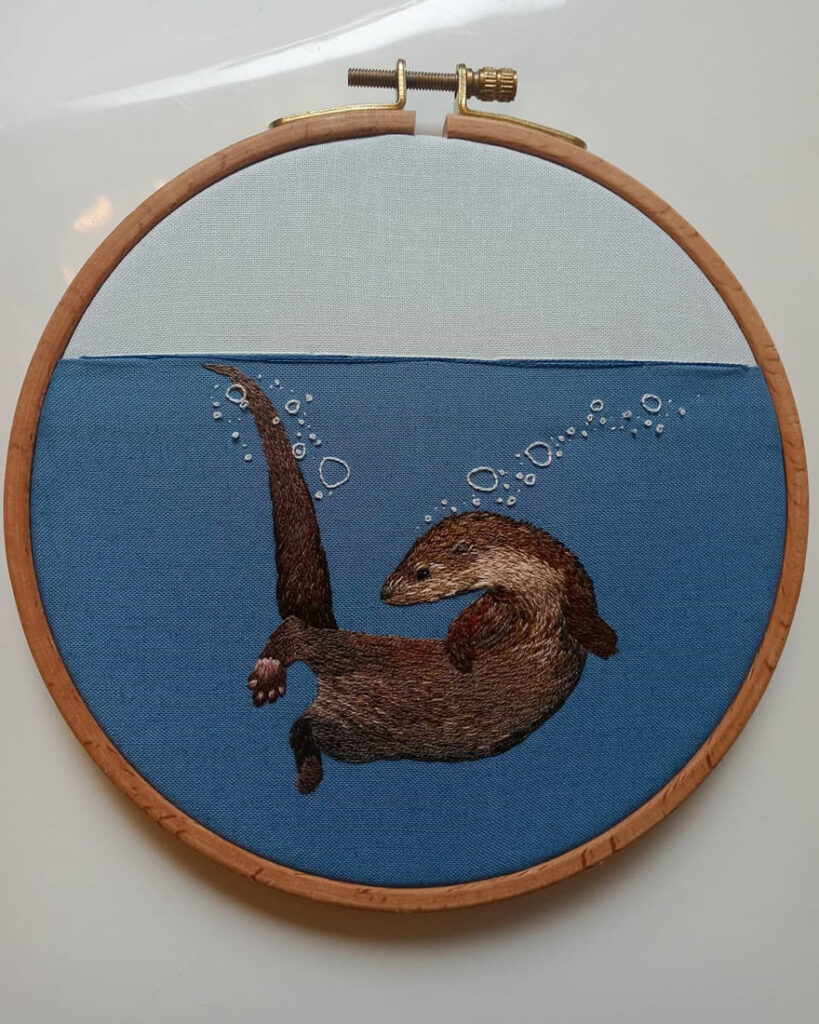 Megan's mother and grandmother were also talented in needles works.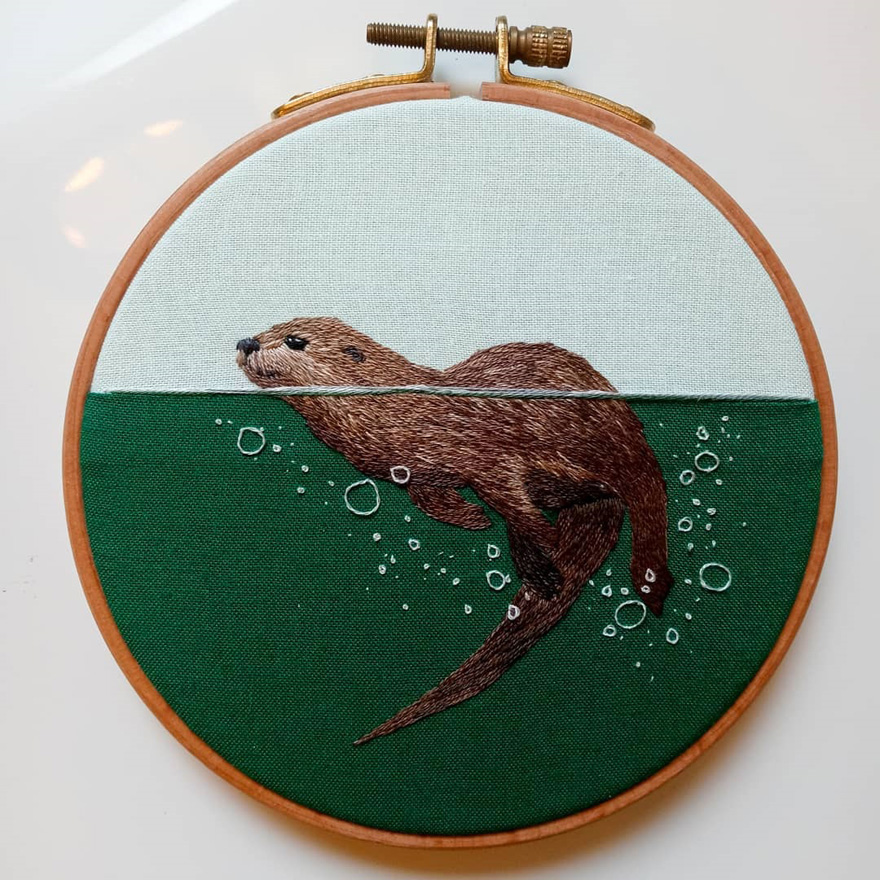 Her children's fascination with animals is Megan's biggest inspiration.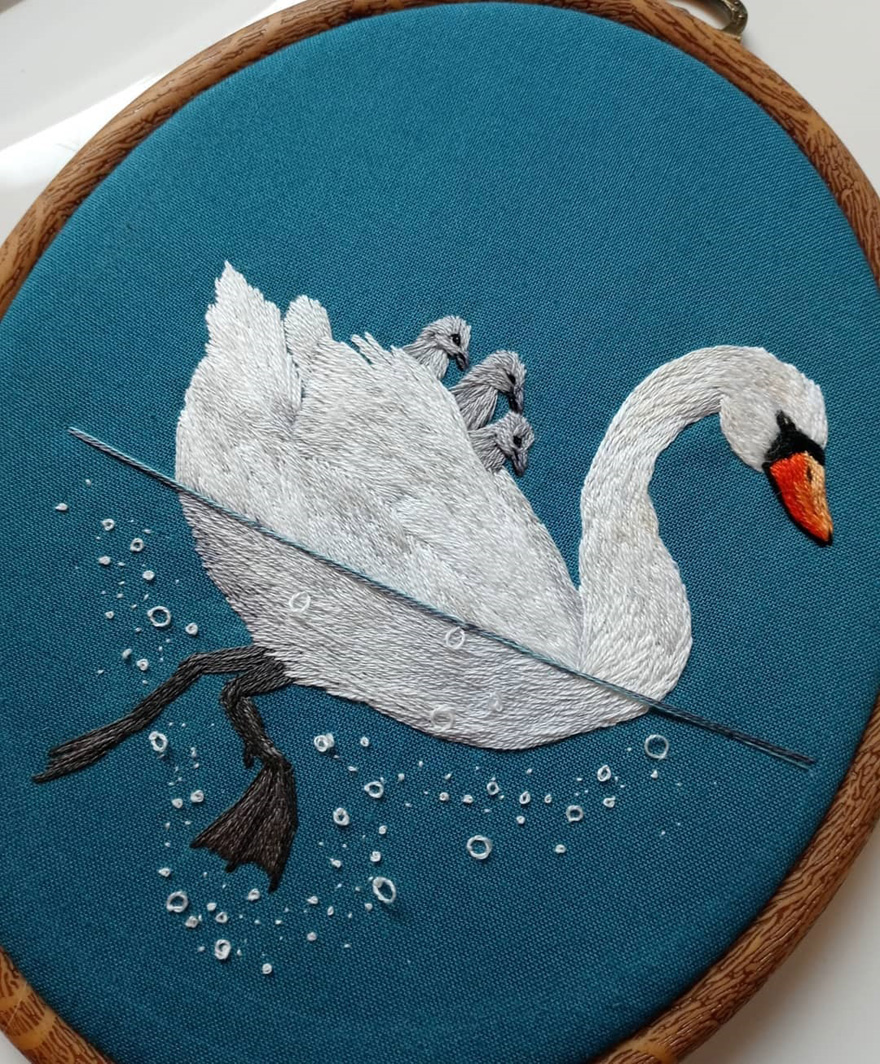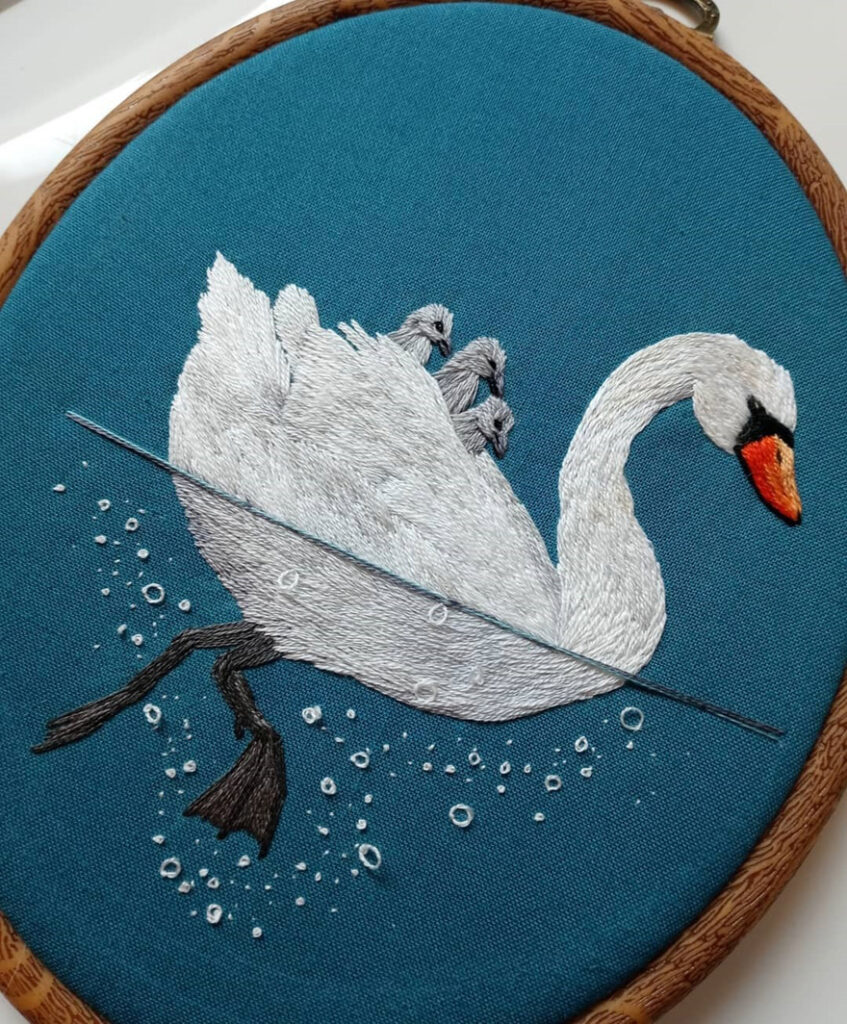 See more pictures of Megan's beautiful embroideries below.