Outfits we wear comes in different sizes to match people with different body sizes. Sometimes the same outfit looks different in different body sizes. This Russian stylist Marina Kamenskaya, based in the city of Rostov-on-Don, shows how two identical outfits look on different body types. She has an XL size body, so she collaborated with a few friends of hers who wear XS size to compare the outfits. It took only a few weeks to go viral on the internet.
Fashion magazines and TV shows taught her to dress and fashion when she was 11 years old. Now women call Marina to help her choose clothes for work and events. Sometimes they ask her to build their whole wardrobes. She helps everyone by shopping with them and helps them to choose dresses that suit them. Sometimes she helps them make the same decisions online, too, because people from around the world are now contacting her.
Most of the comparisons she made in the store names ZARA because they often stock sizes larger than L. Zara constantly expands their cloth sizes, and now they include XXL sizes too. Some clothes suit larger sizes the best, while most suit any size. Scroll down to check out Marina's size comparison pics below.
More info: Instagram
#1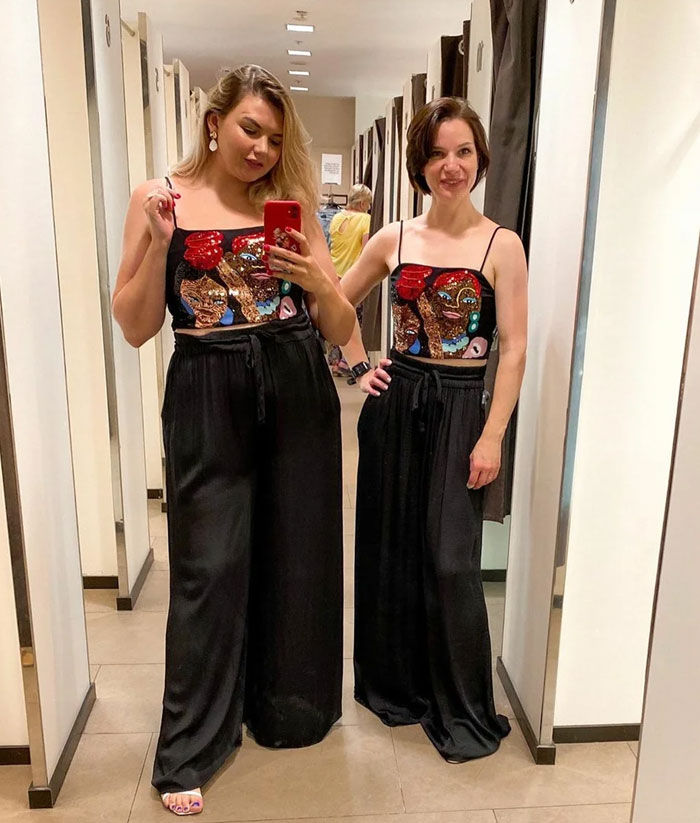 #2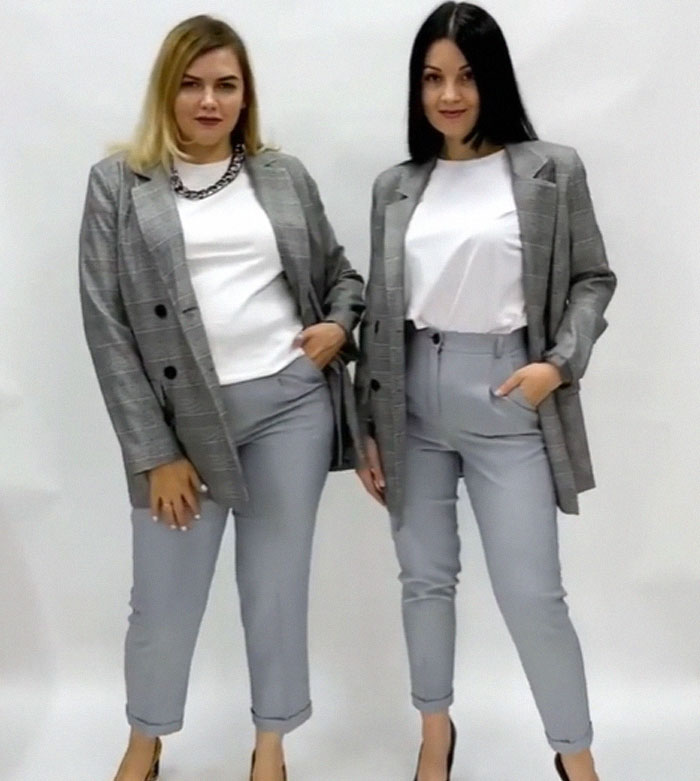 #3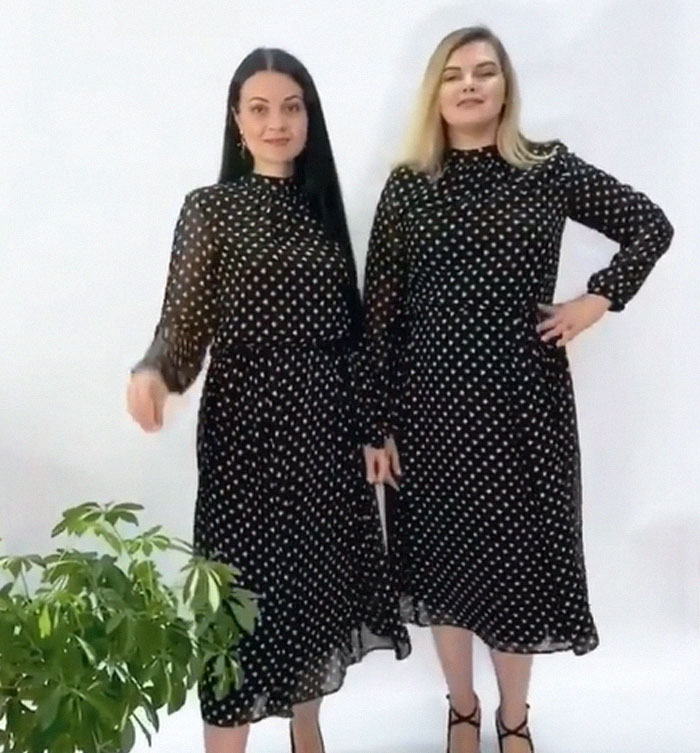 #4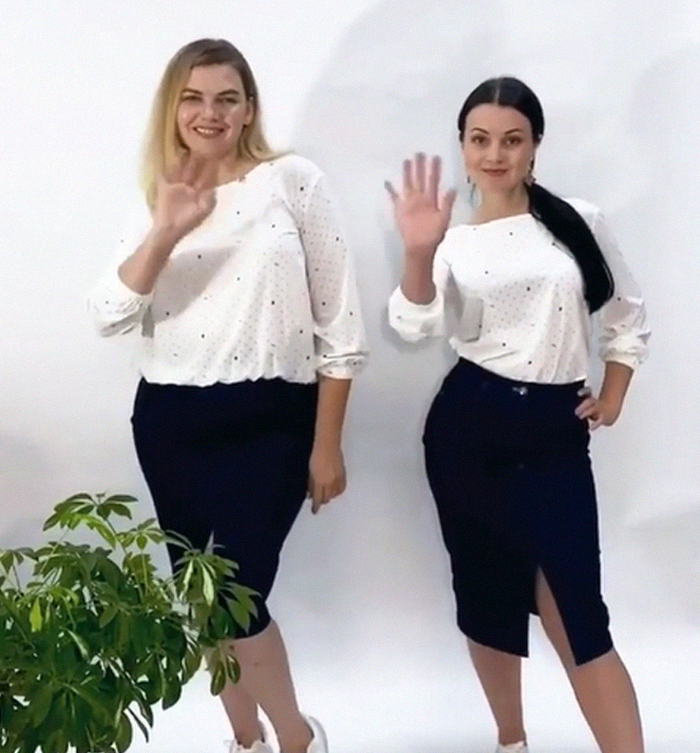 #5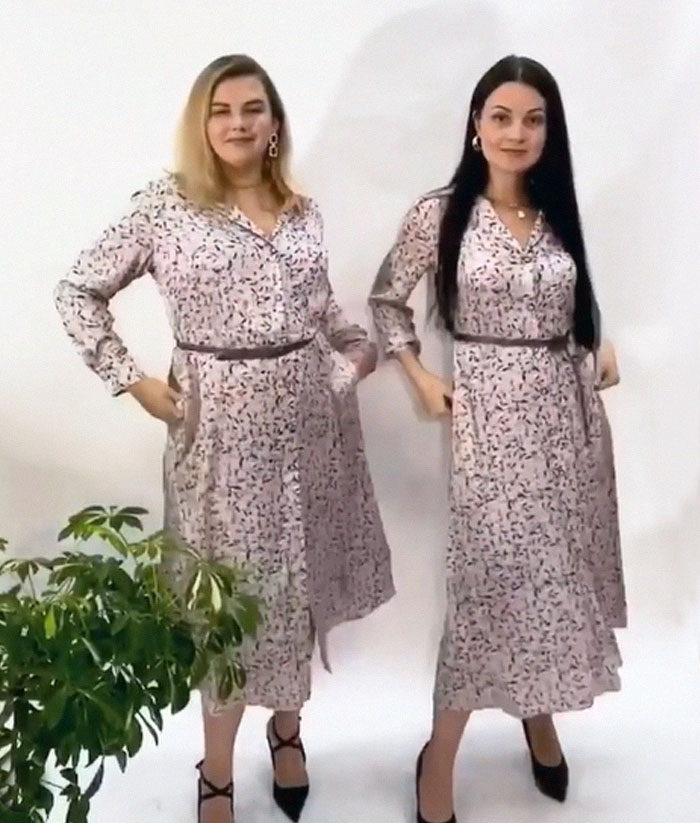 #6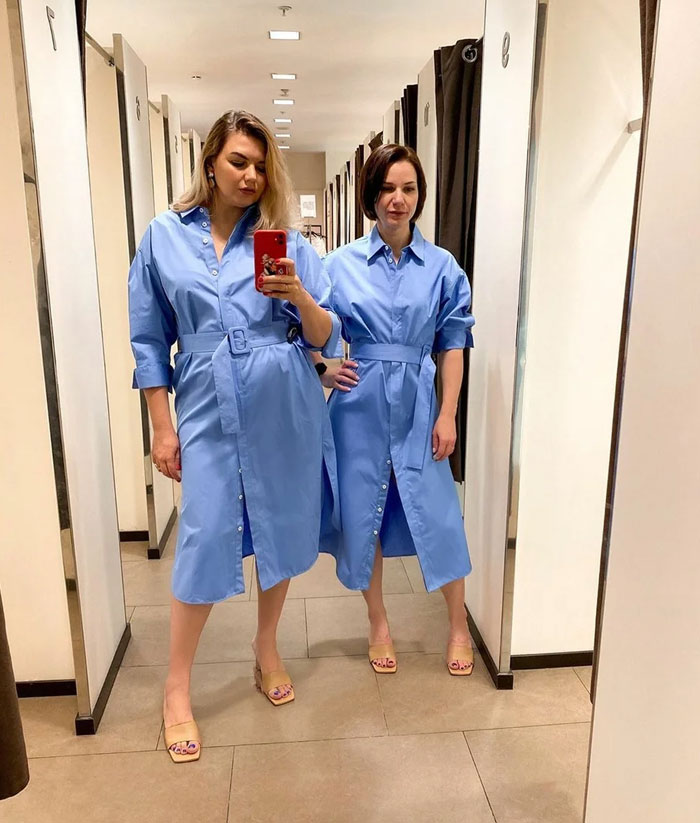 #7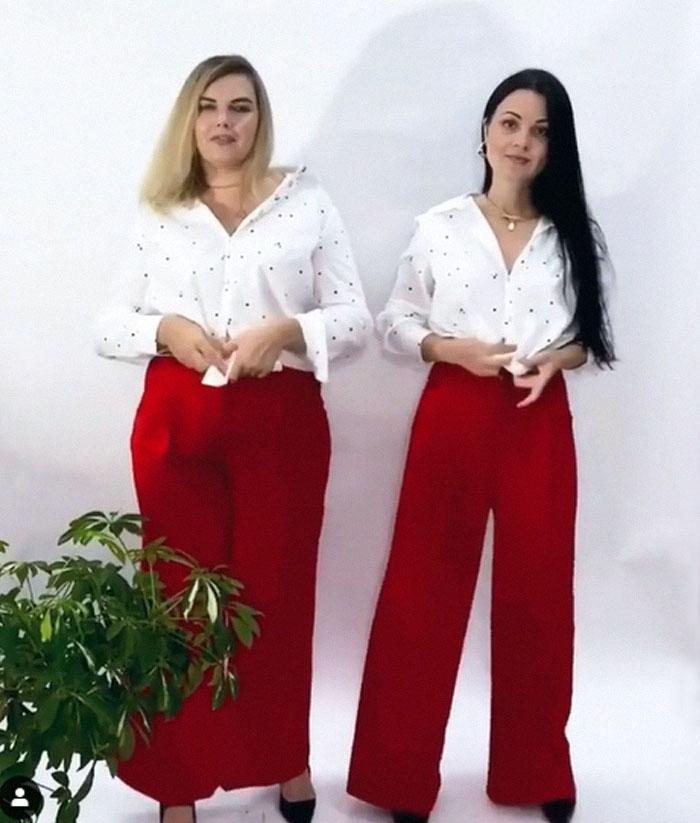 #8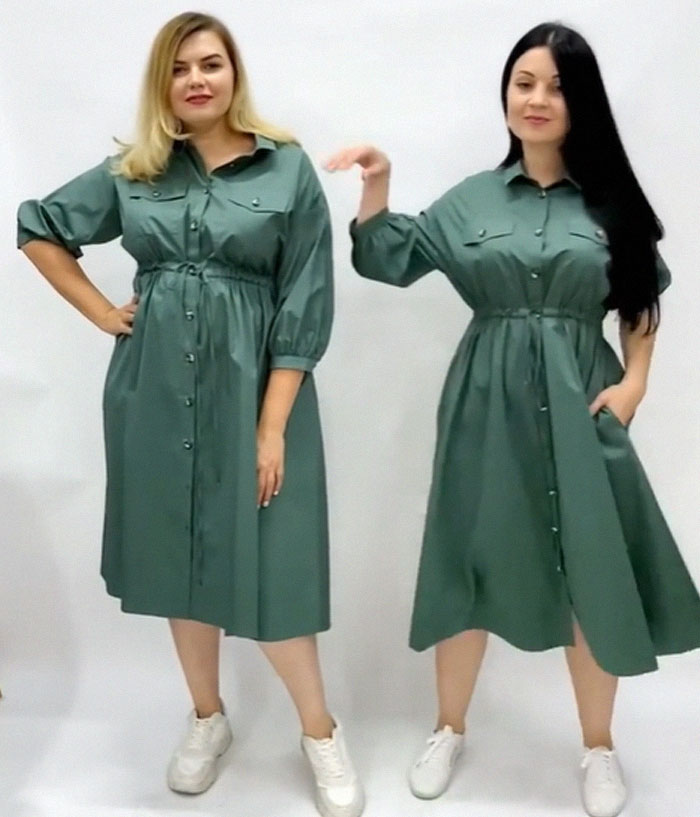 #9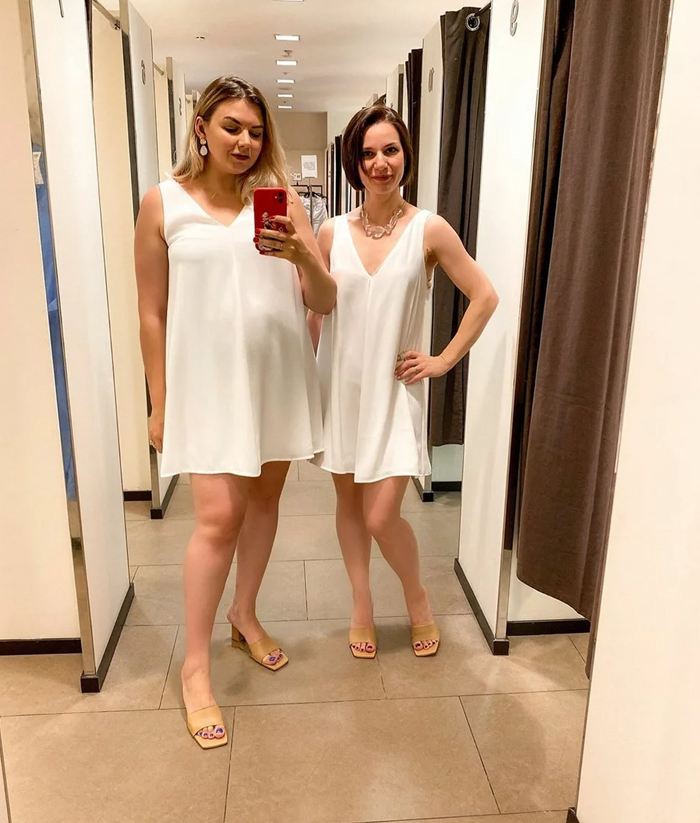 #10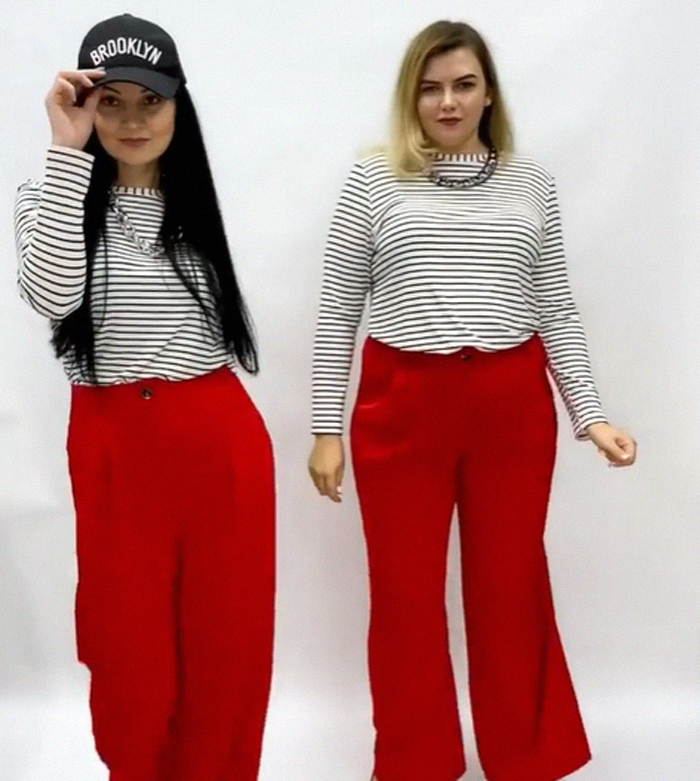 #11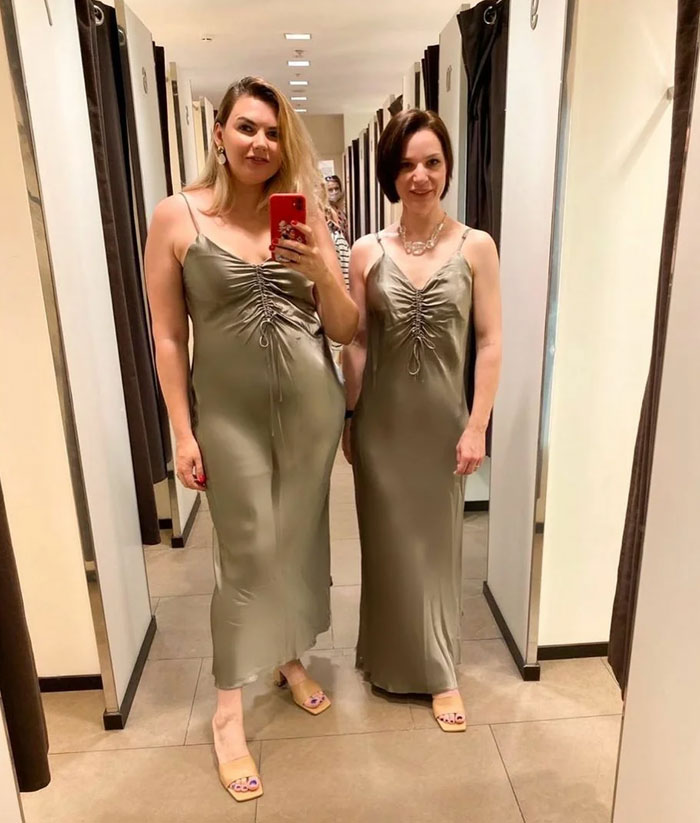 #12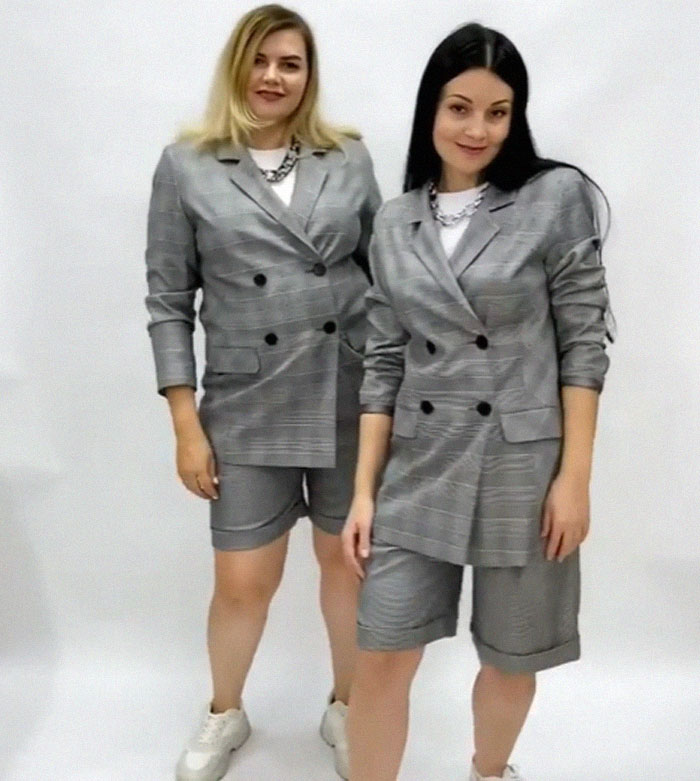 You May Also Like: