Do you have any hobbies with you? If the answer is 'Yes,' you are a good one. But if the answer is 'No,' why is that?
That is something that we should pay attention to!
Perhaps it is because you do not have any spare time to spend on a hobby, or perhaps you do not want to have one. Or else some people think that to have a hobby will cost thousands of dollars. So, if you are the same thinker, please do not worry about that and do not hesitate to have a hobby for you.
If you believe starting a hobby is too expensive, there are always inexpensive options around you. They can be rock collection, bird watching, or hiking. Also, taking photos is one of the most leisurely hobbies you can engage in with no expenses. There is a guy from Malaysia, Wire Hon; he is there for you to prove how sophisticated the hobby of photographing is. The way he takes photos is much different than what we are just doing.
Usually, we use our smartphones to take photos, beautiful sceneries, or selfies. But if you look wiser, there are numerous ways of taking photographs using your creativity. Wire Hon has that incredible thinking pattern, and he is making super hits with his creative pictures.
Wire Hon uses his smartphone and sophisticated photo perspective edits to make funny photos with superhero figures from the Marvel and DC Comics brands. Through his Instagram, he emphasizes that 'Everyone needs a hobby,' and he could not have picked a better one because he is currently practicing and is lovely and enjoyable!
His entire family (including his wife and children) is involved in this project to take photos and act in a photo. His wife and children are always there if their participation is necessary, with super expressions on their faces and excellent acting ability. Wire Hon needs thirty minutes to snap a photo with superhero characters. He is staging these superhero characters as per his script and taking the photos reasonably. This helps to see them as they are the same size compared to a human and are still alive. Then he does some editing and posts on social media to be witnessed by others.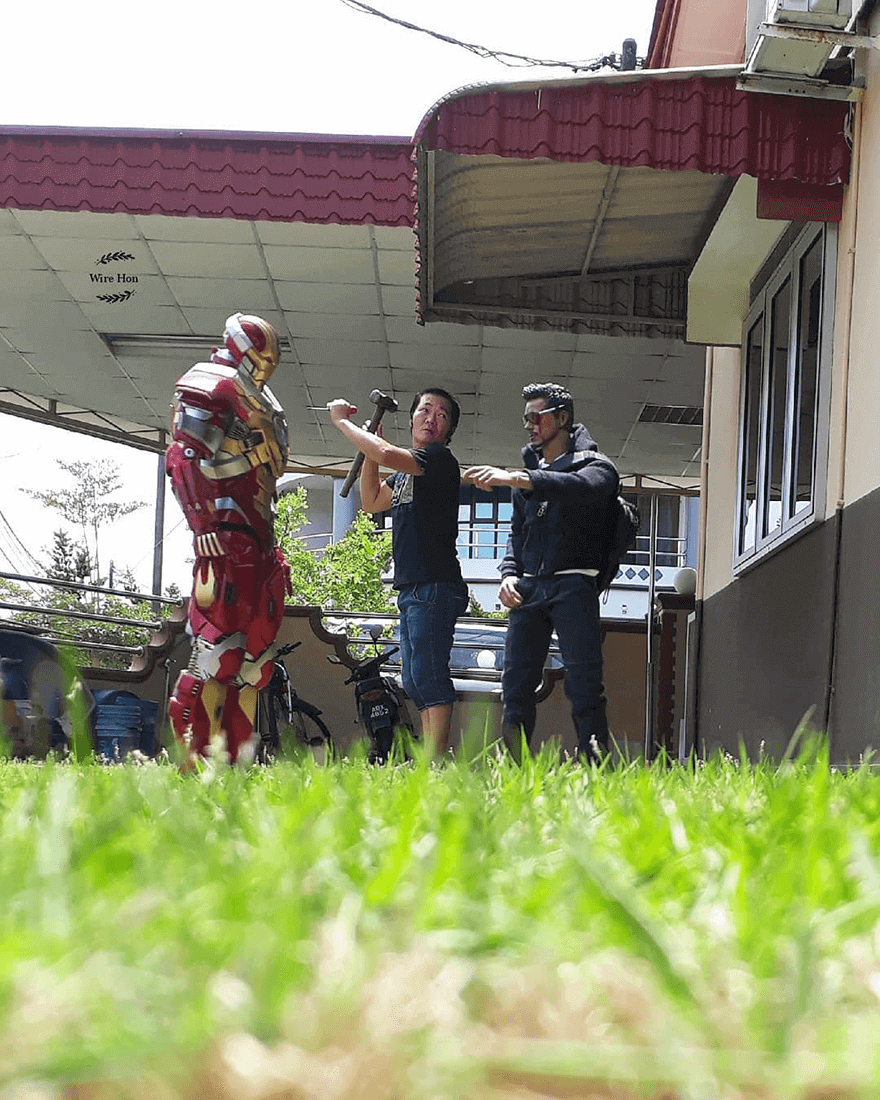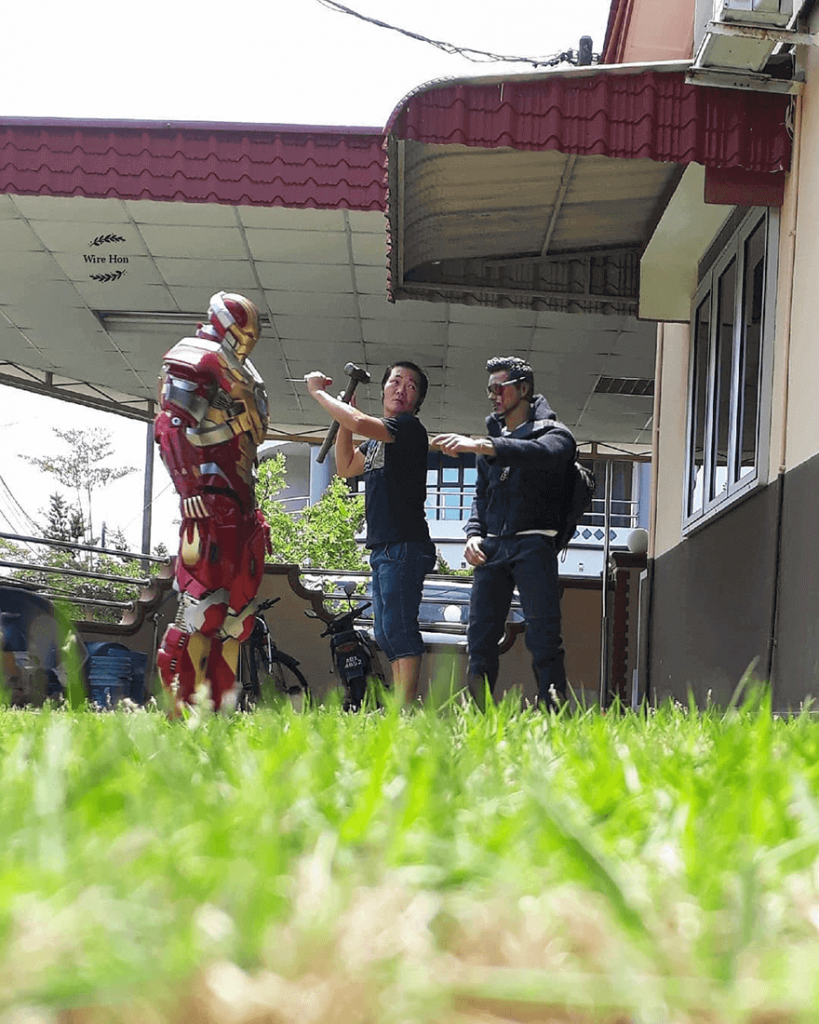 The superheroes are gigantic than Wire Hon or life-sized in these photos, but the trick behind the photo is forced perspective. This is playing with our minds, but the creator is only using his smartphone to cheat our eyes. If you can see some behind the scenes, you can get a clear idea of how Wire Hon is doing this. But his limitless imagination is incredible, as he creates a hundred photos in different ways using few characters.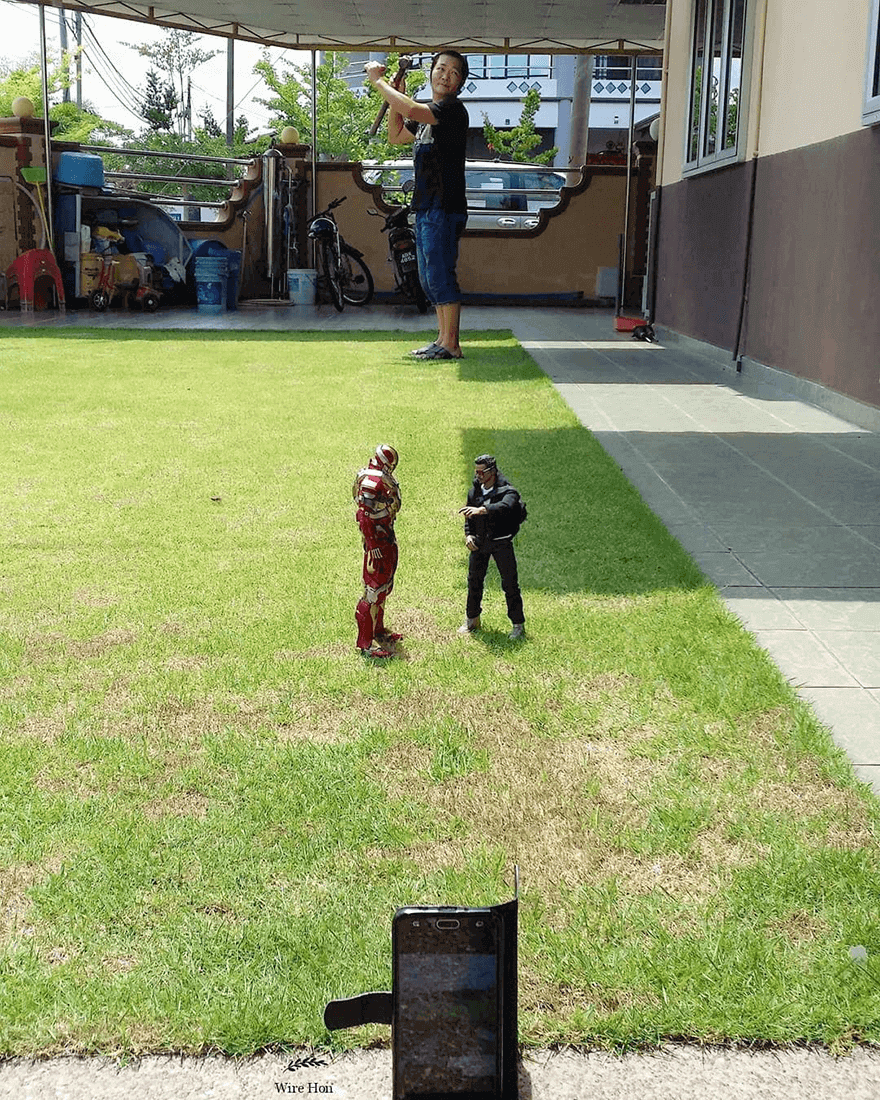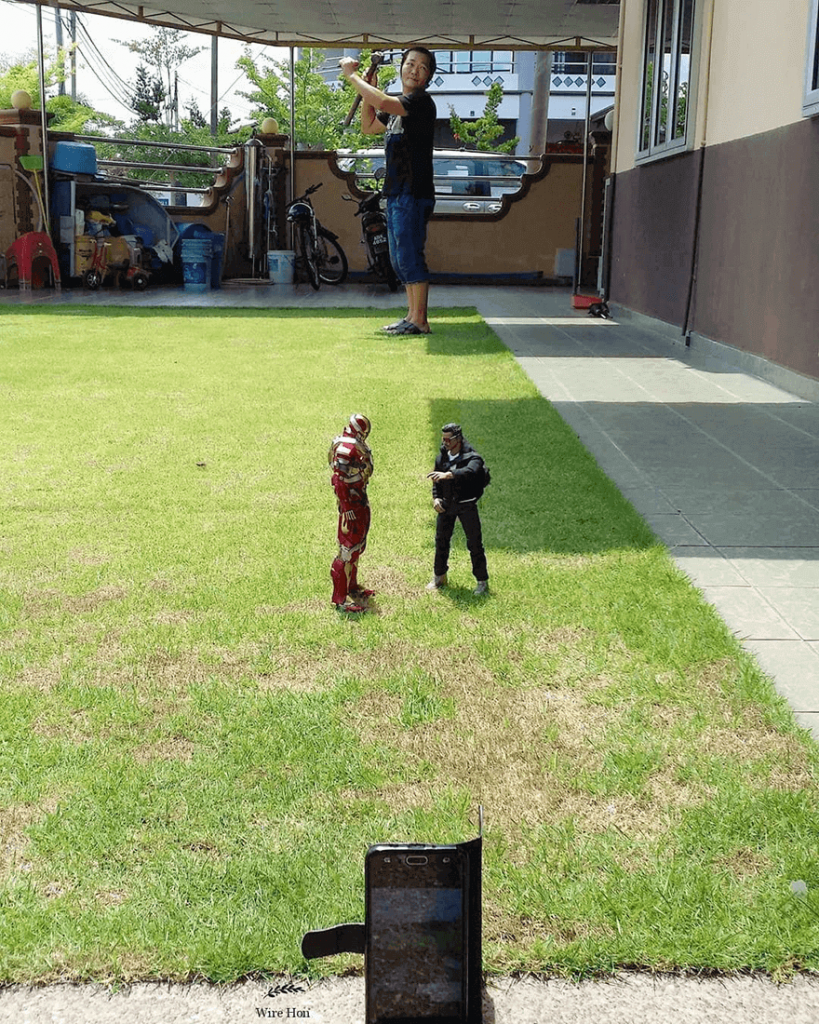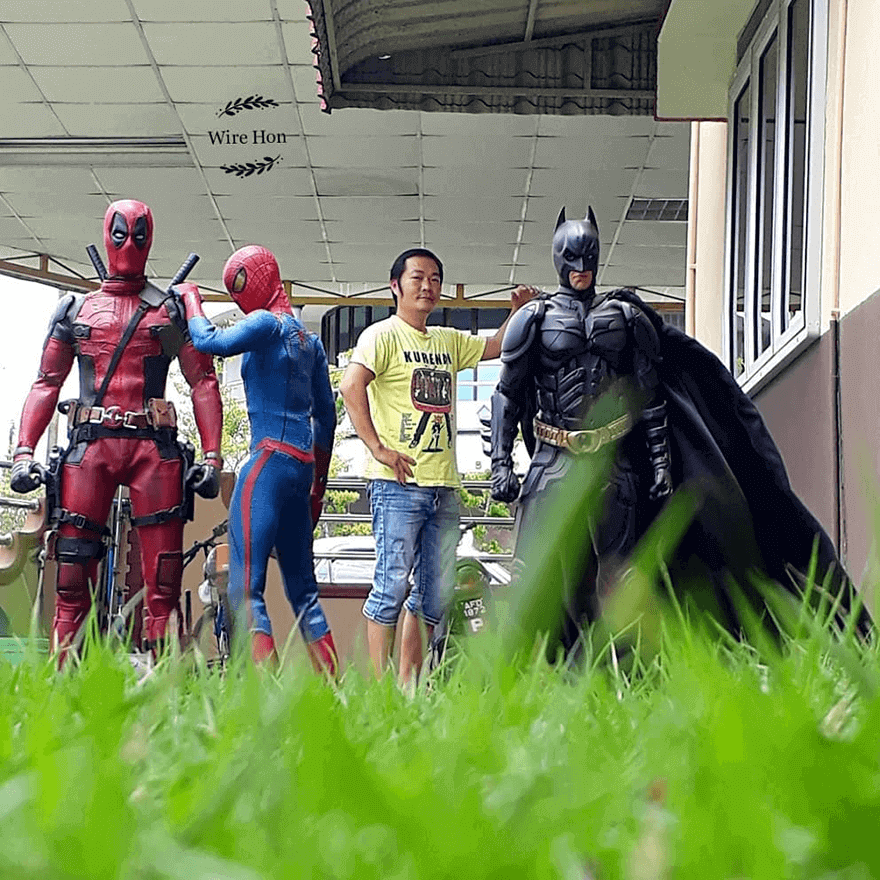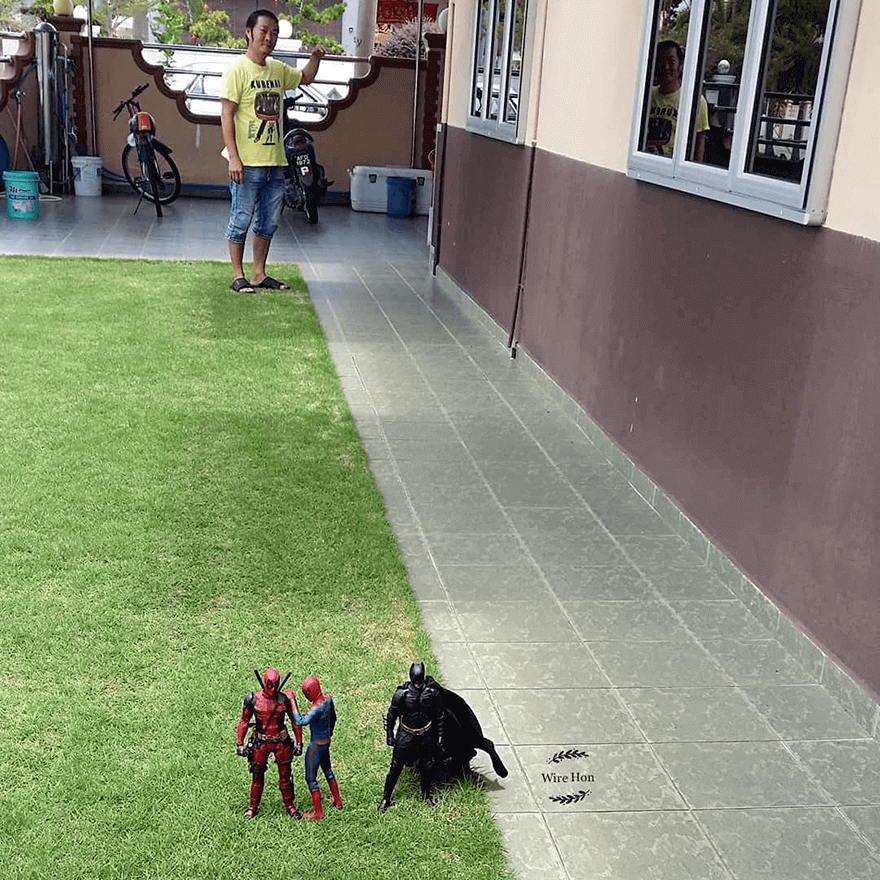 Please scroll down to see a few amazing manipulations of a man's creativity using a smartphone.
More Info: Instagram
#1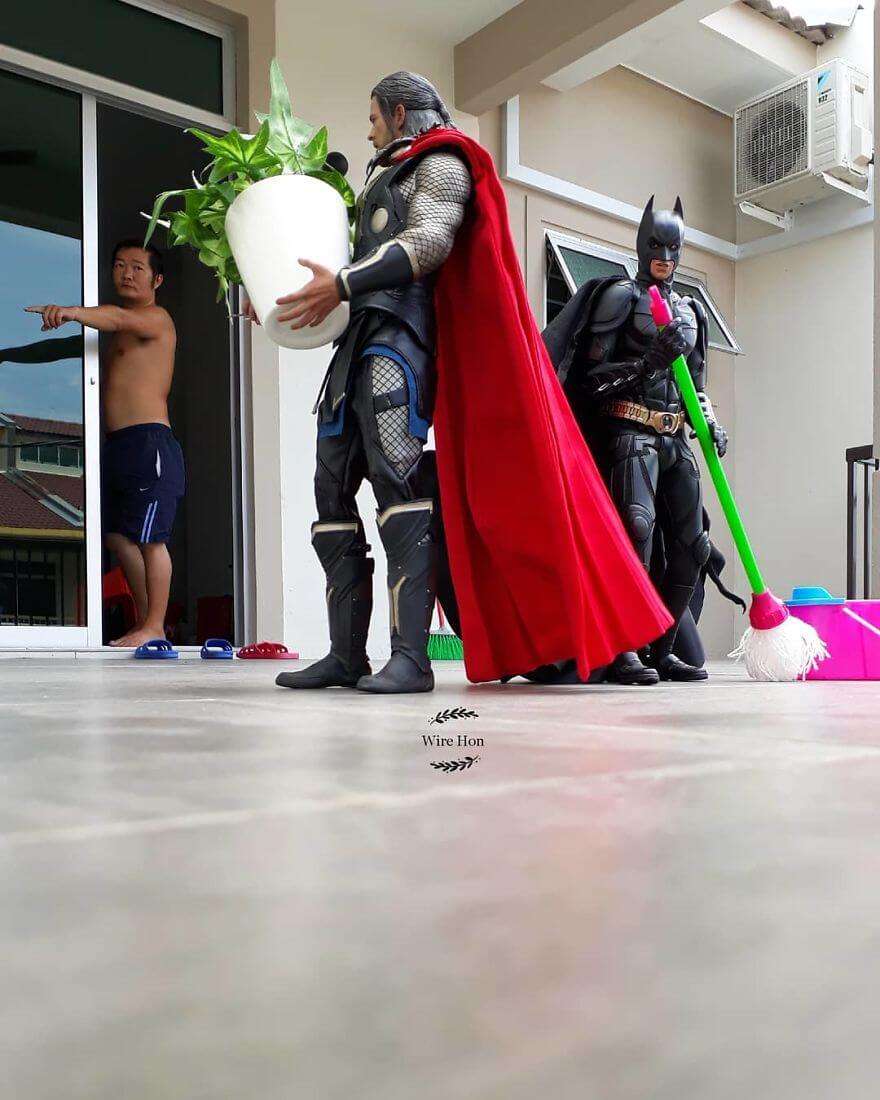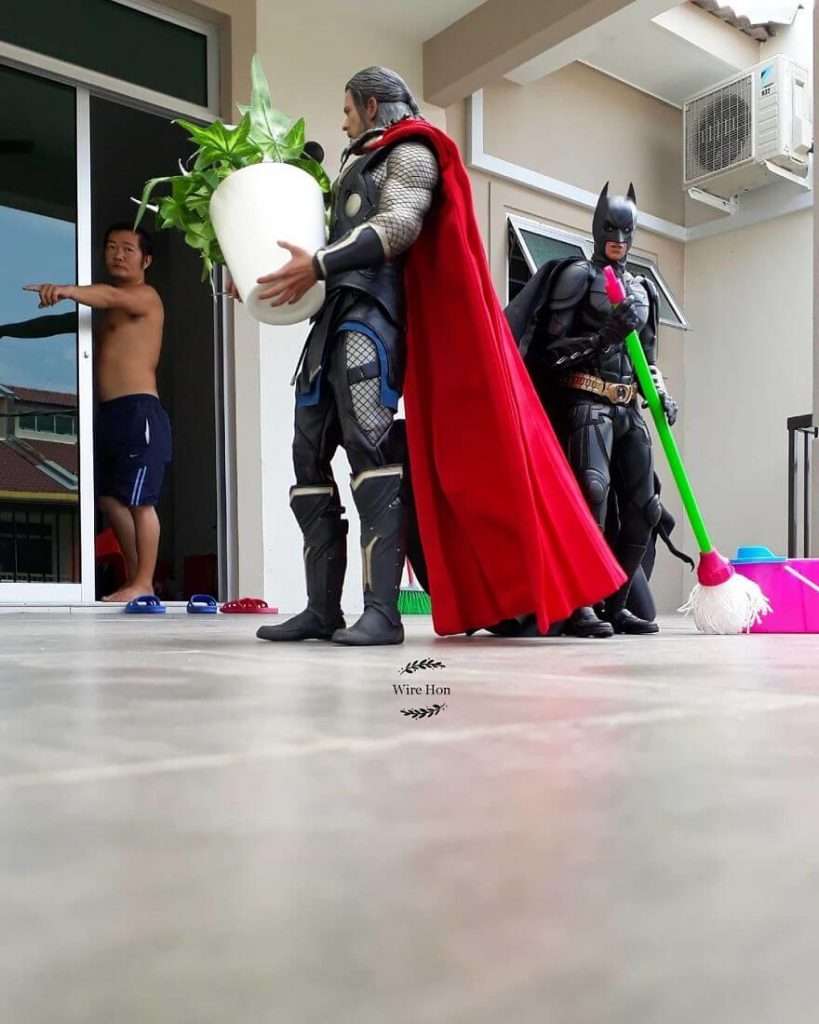 #2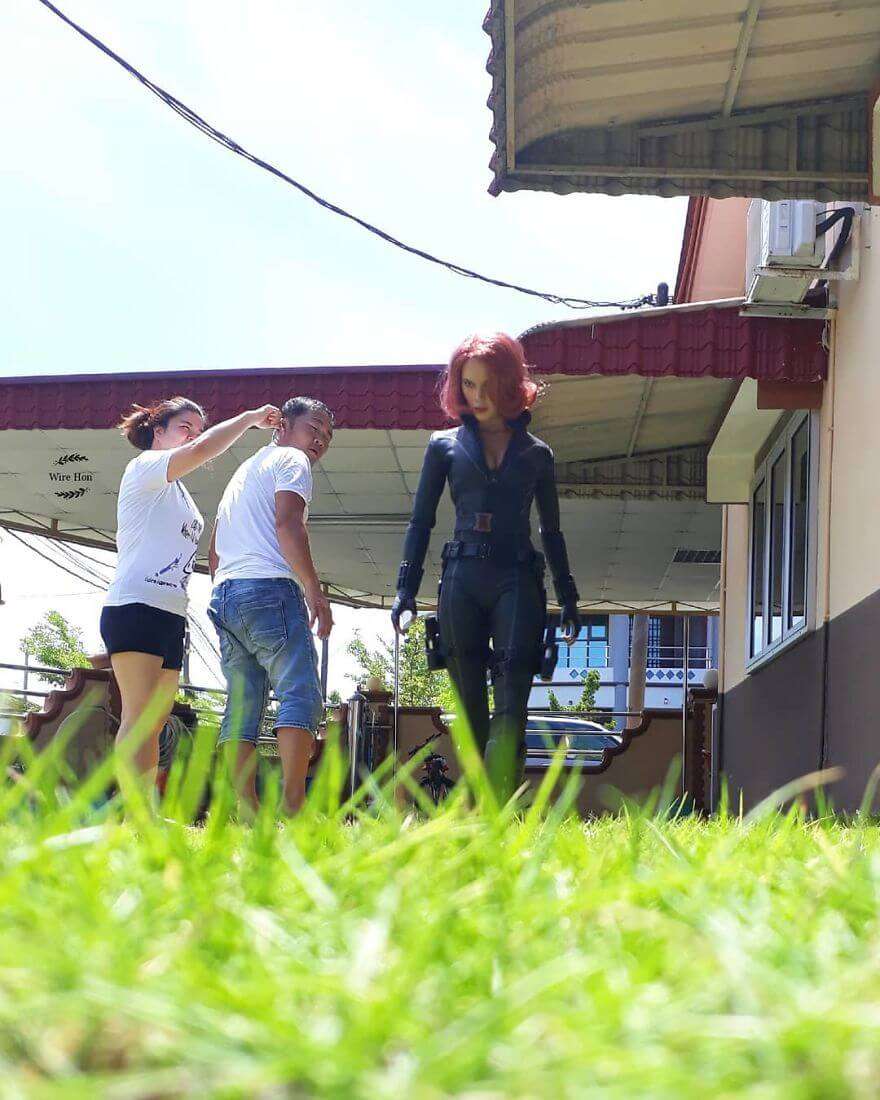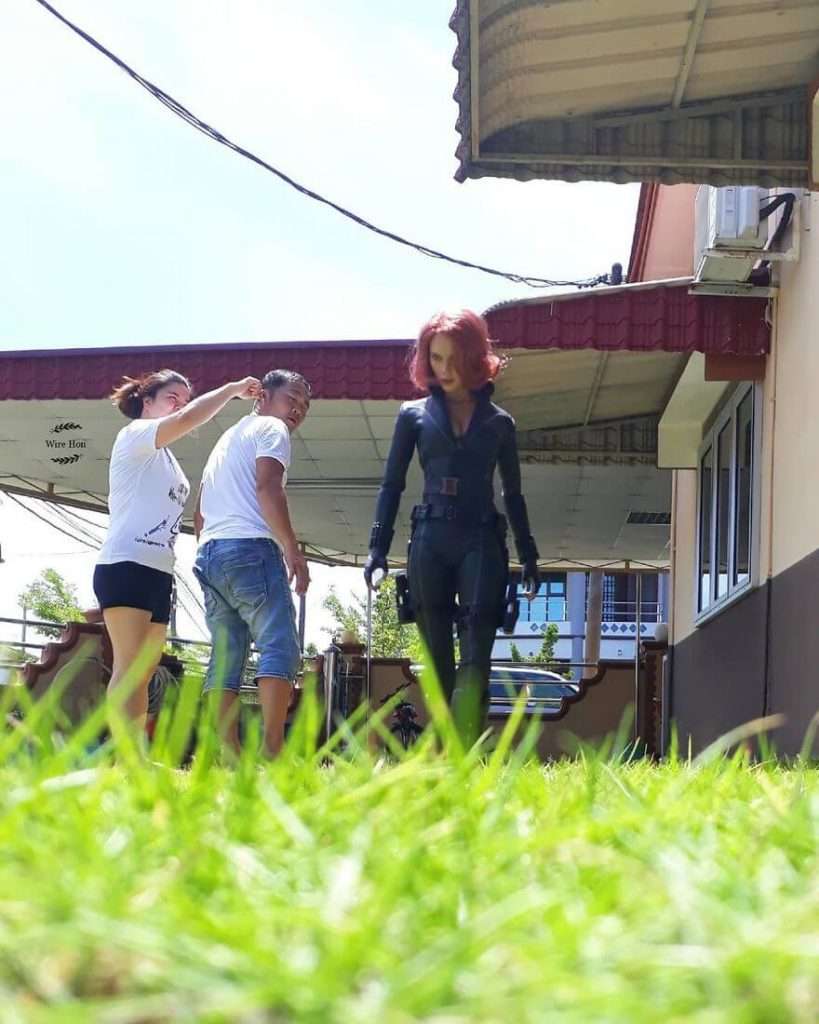 #3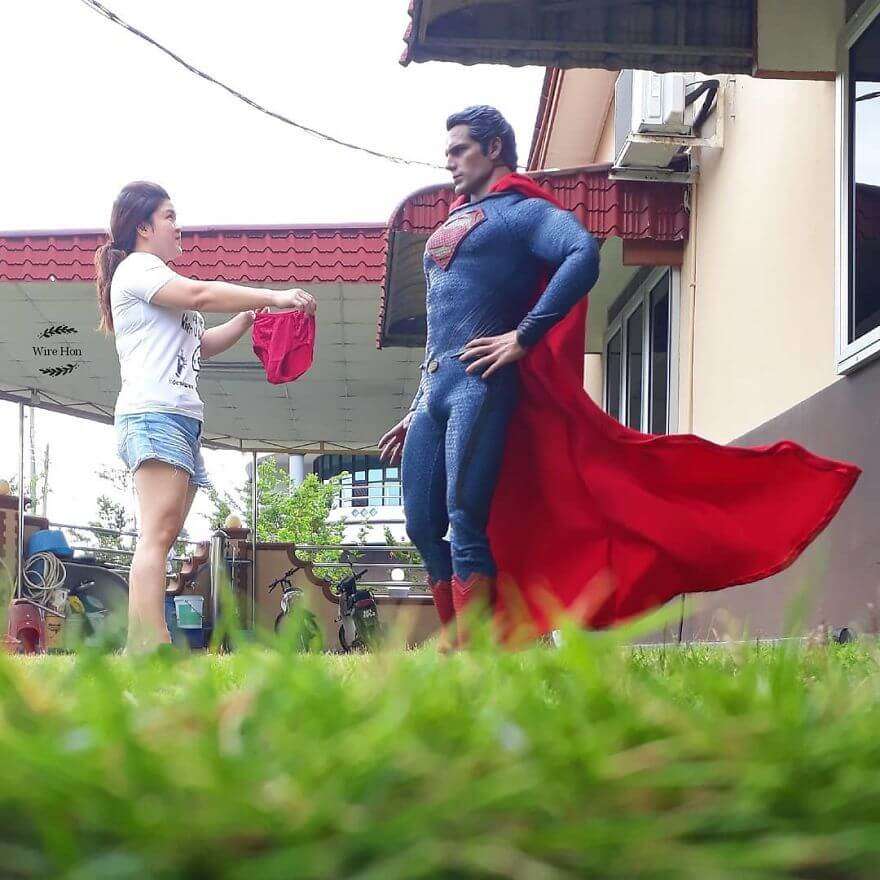 #4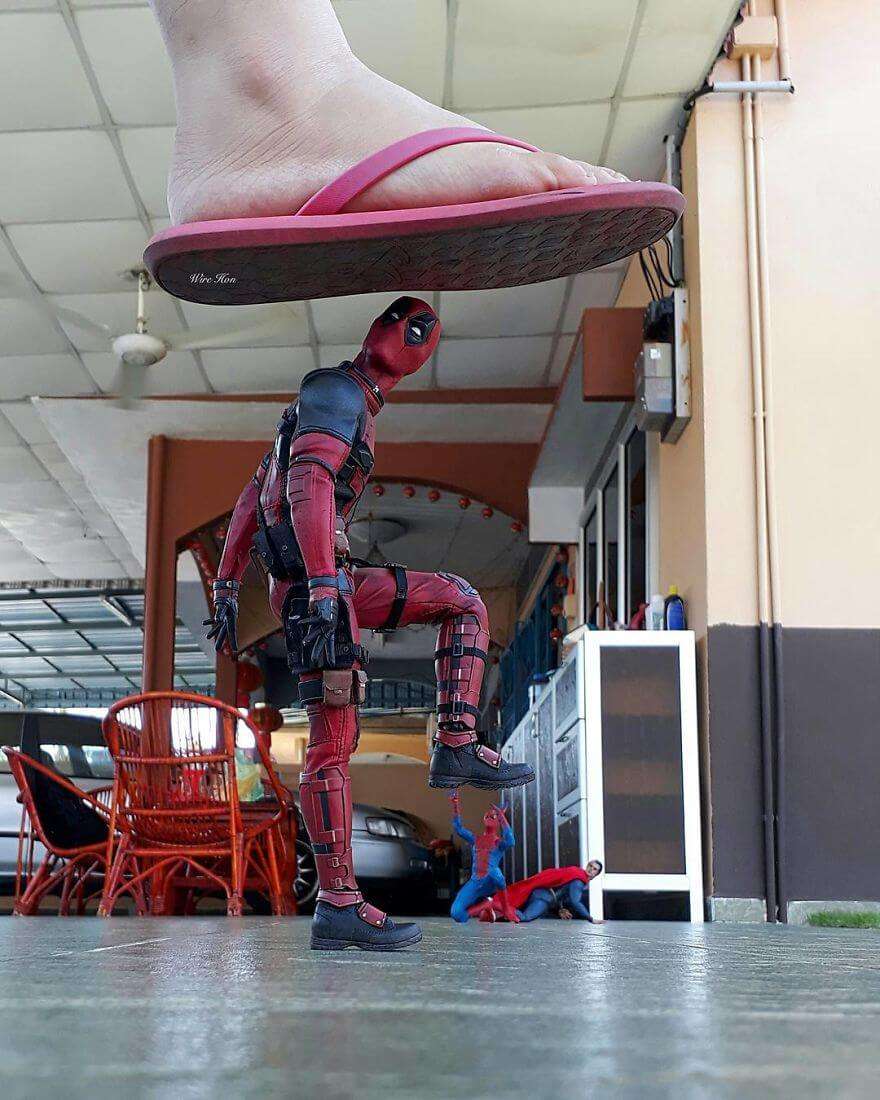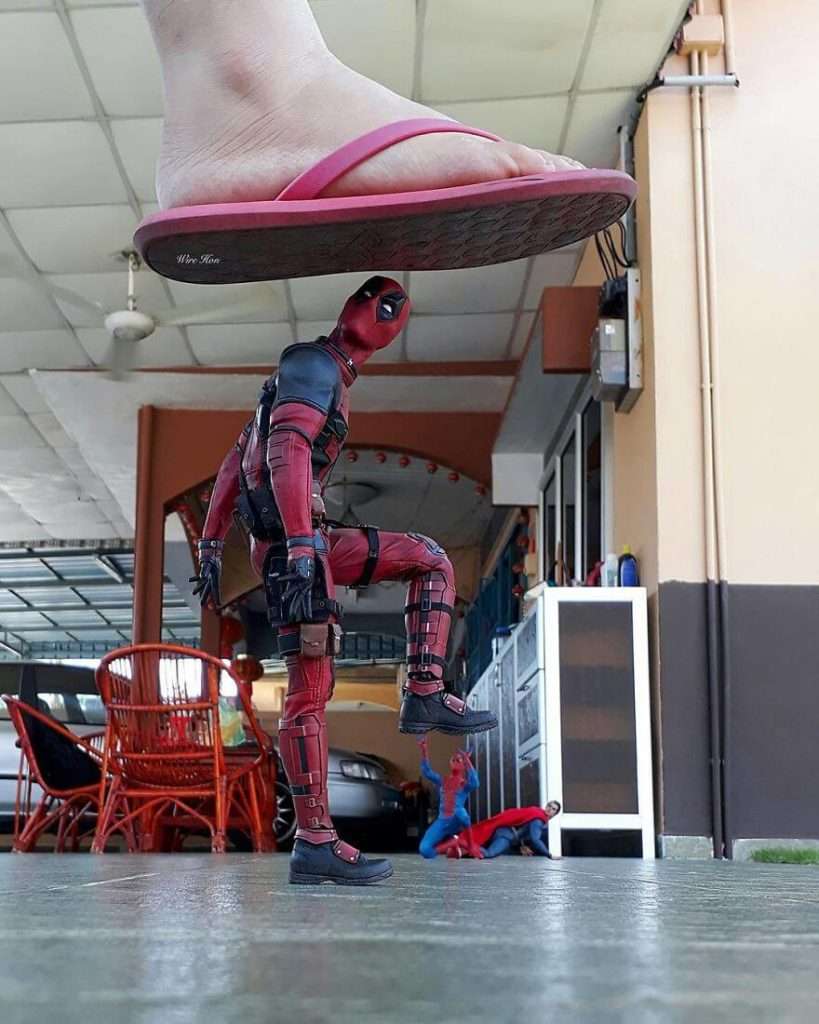 #5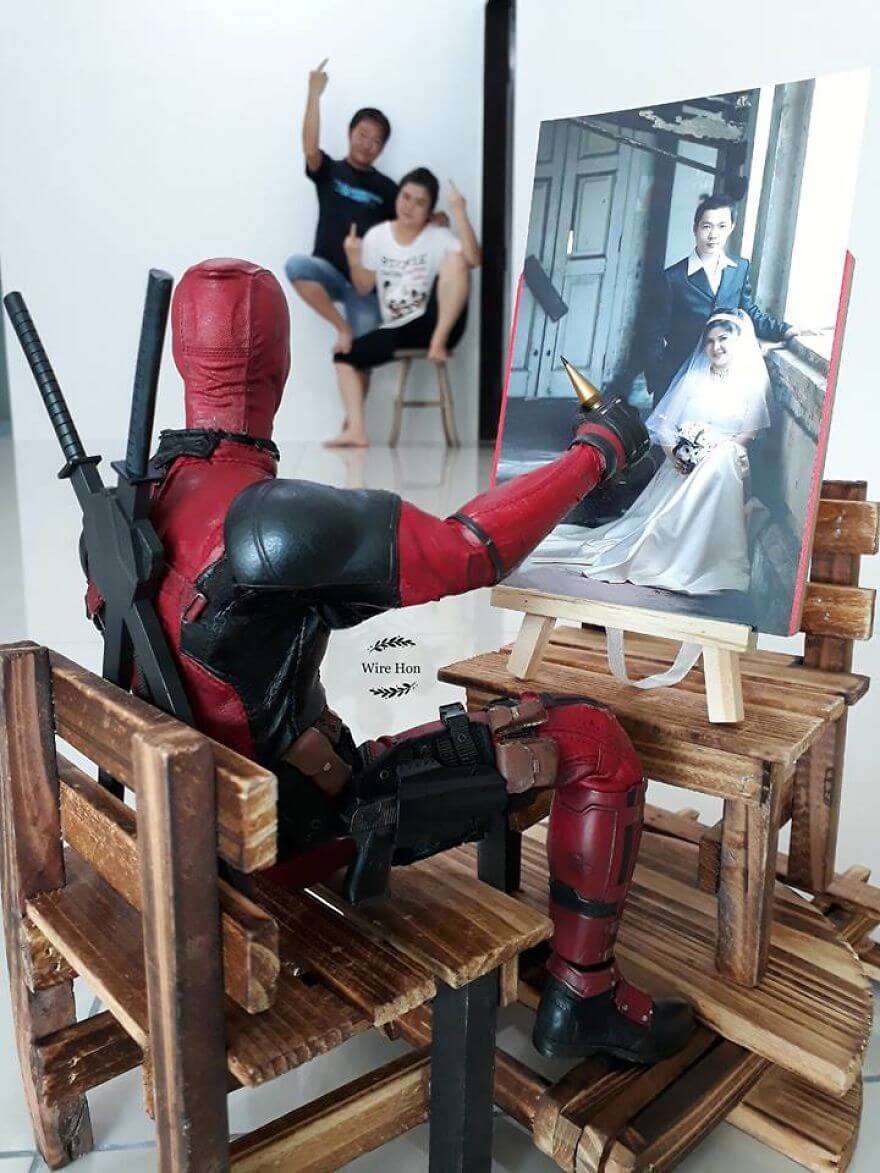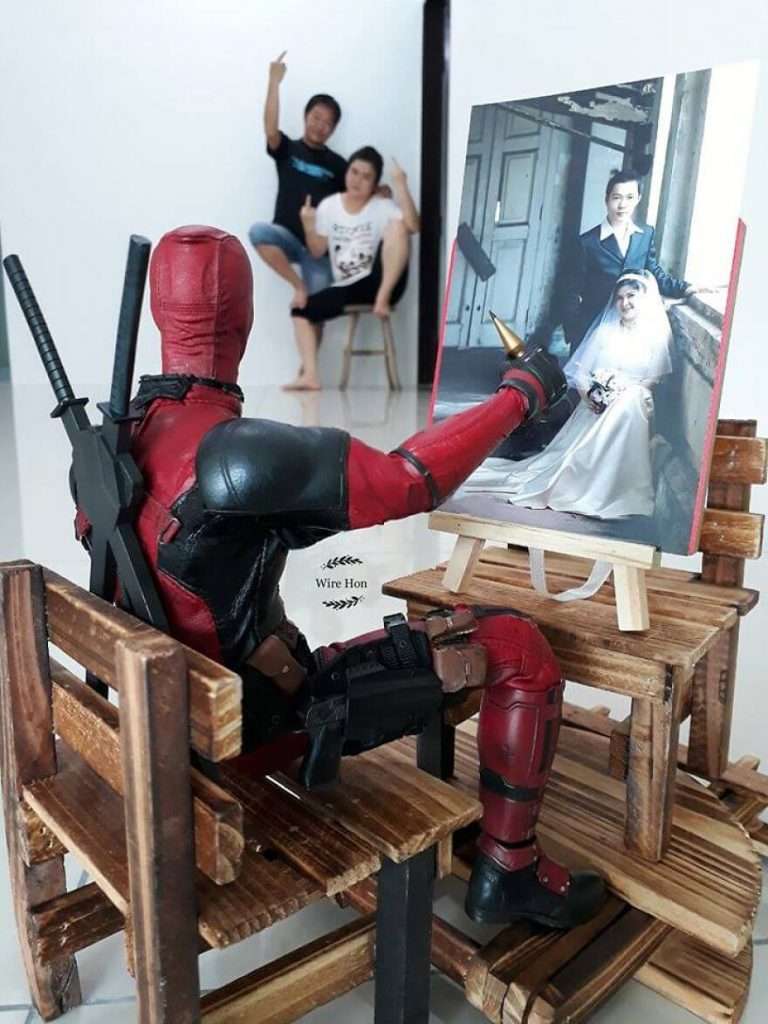 #6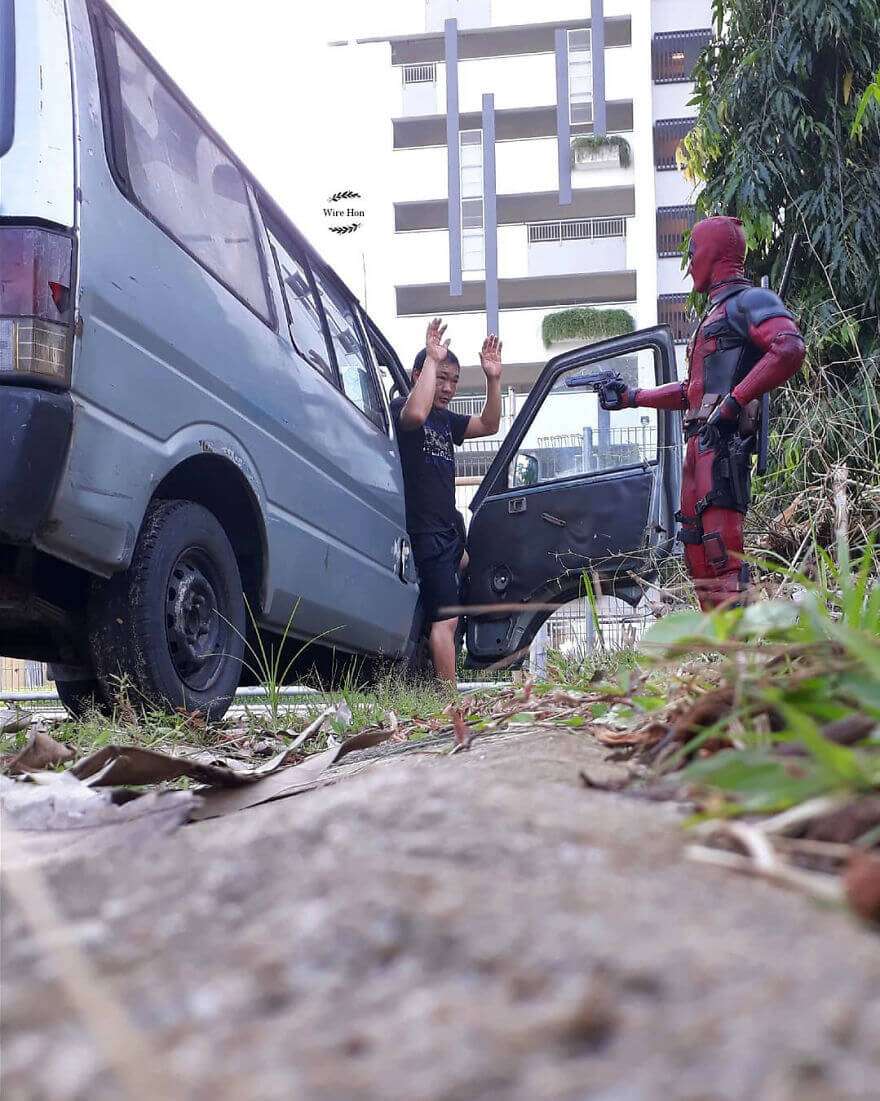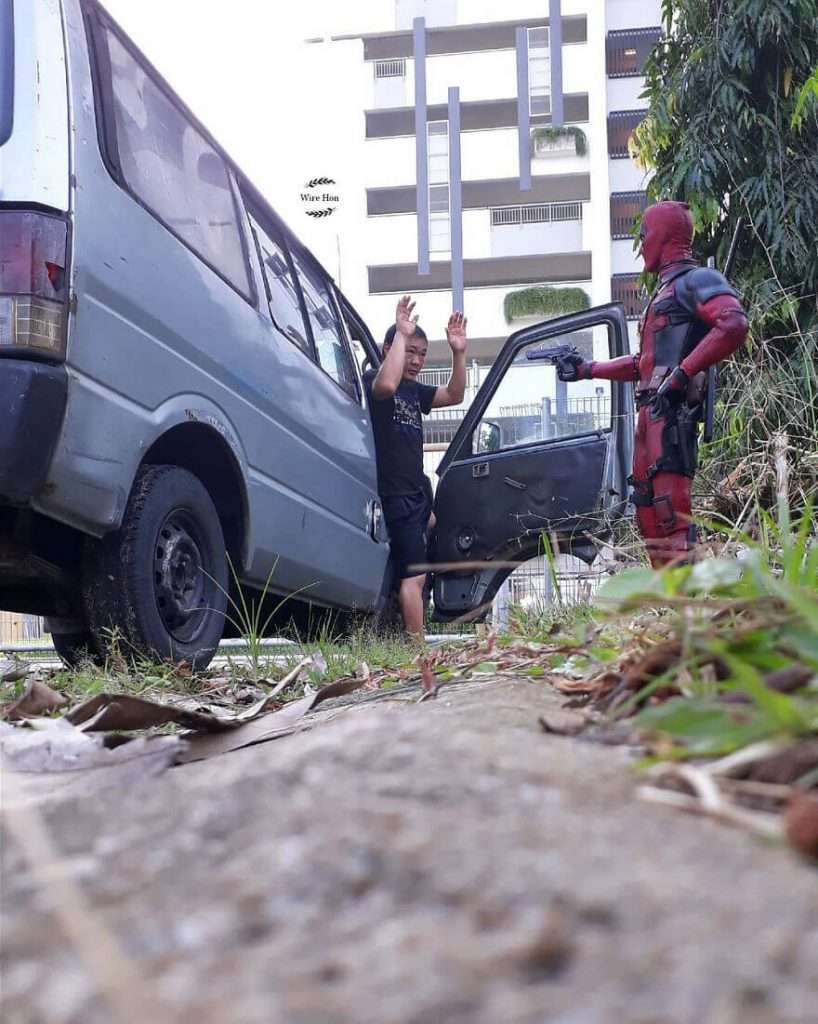 #7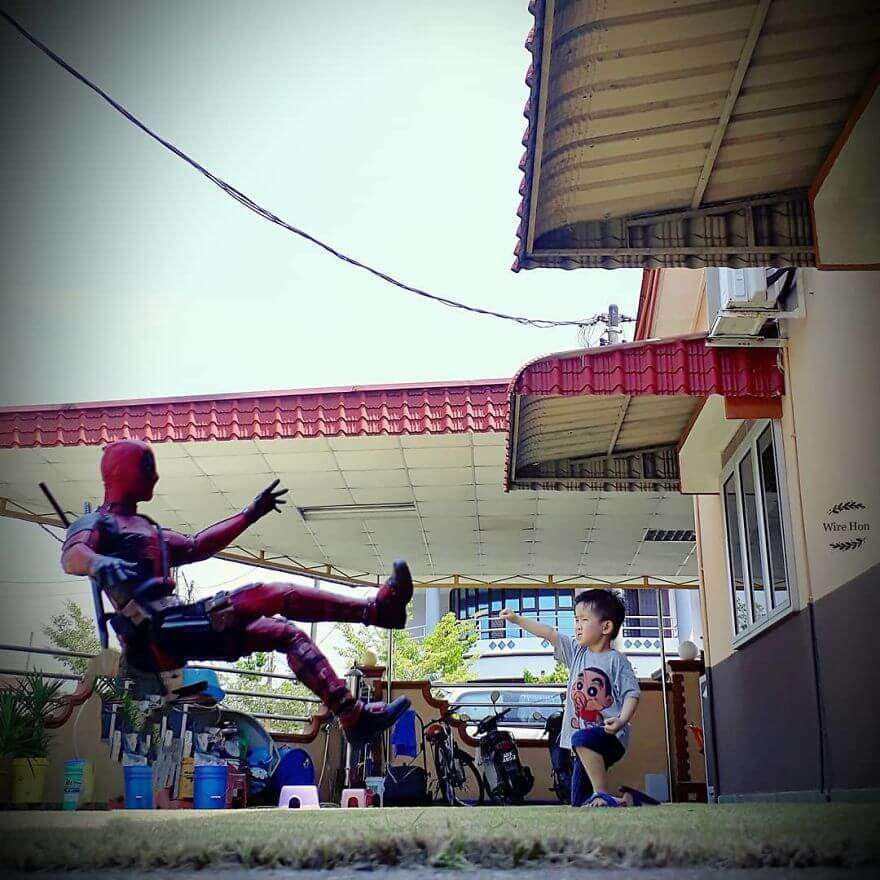 #8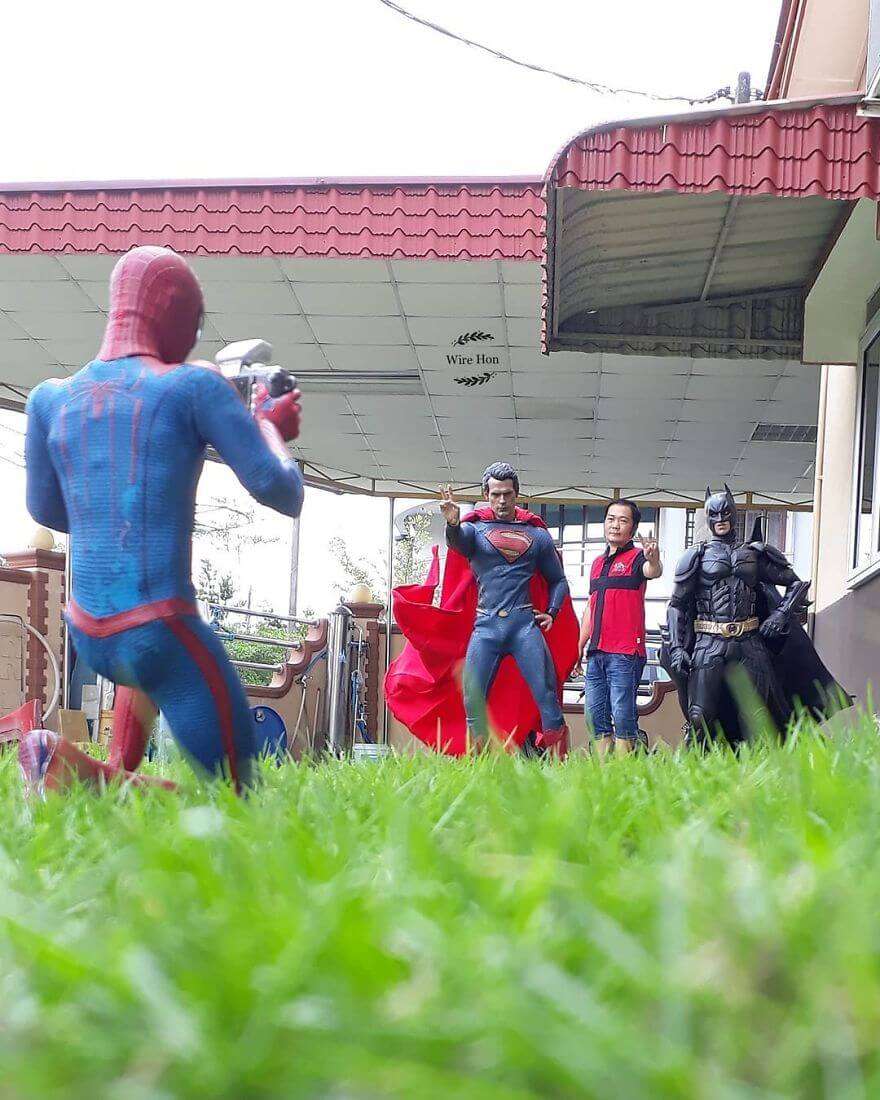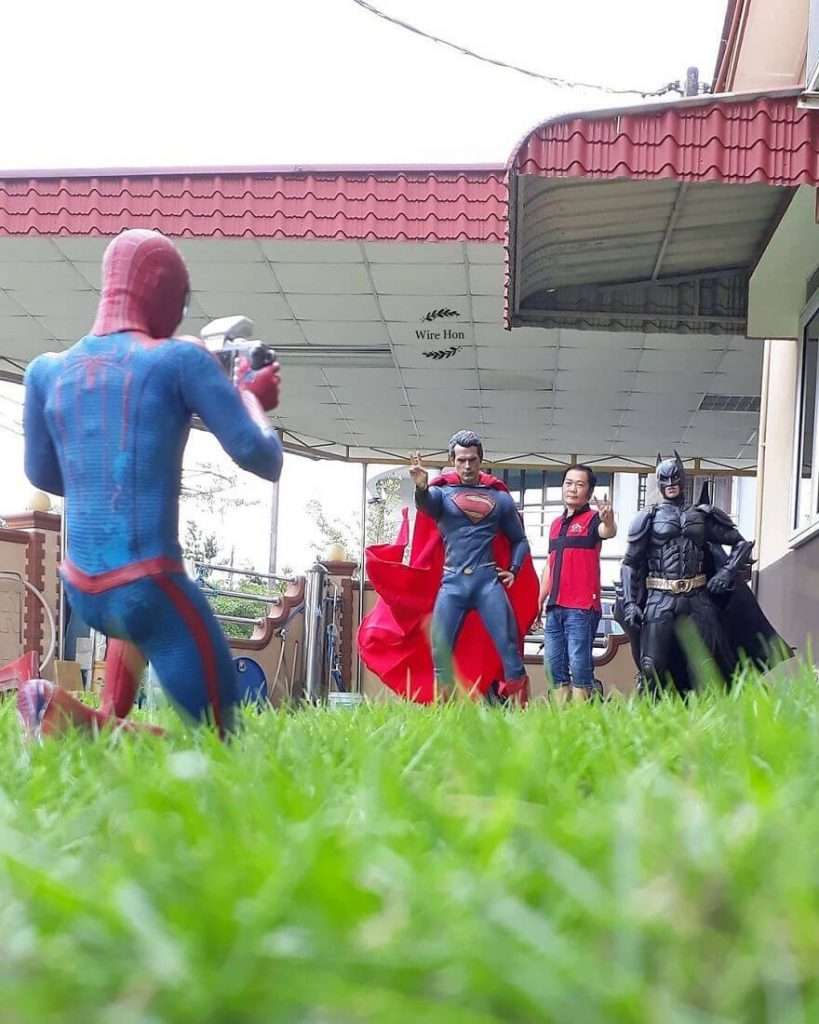 #9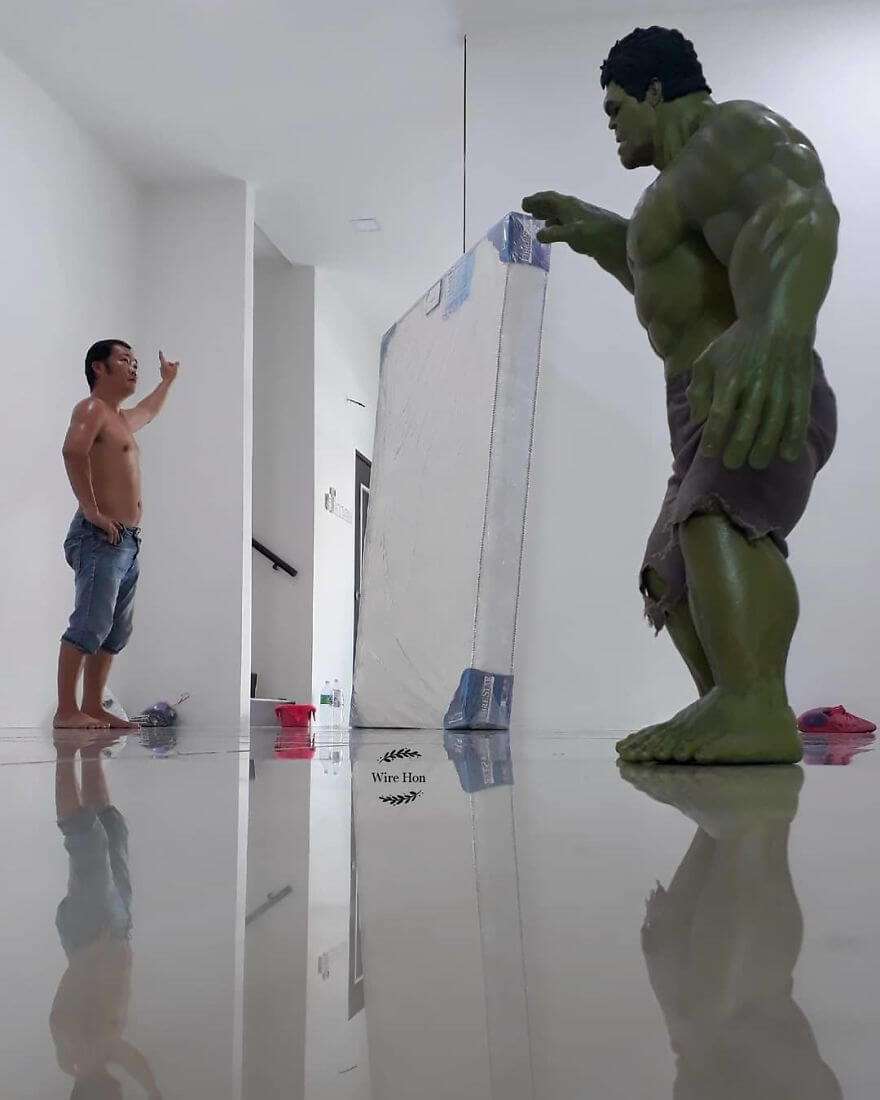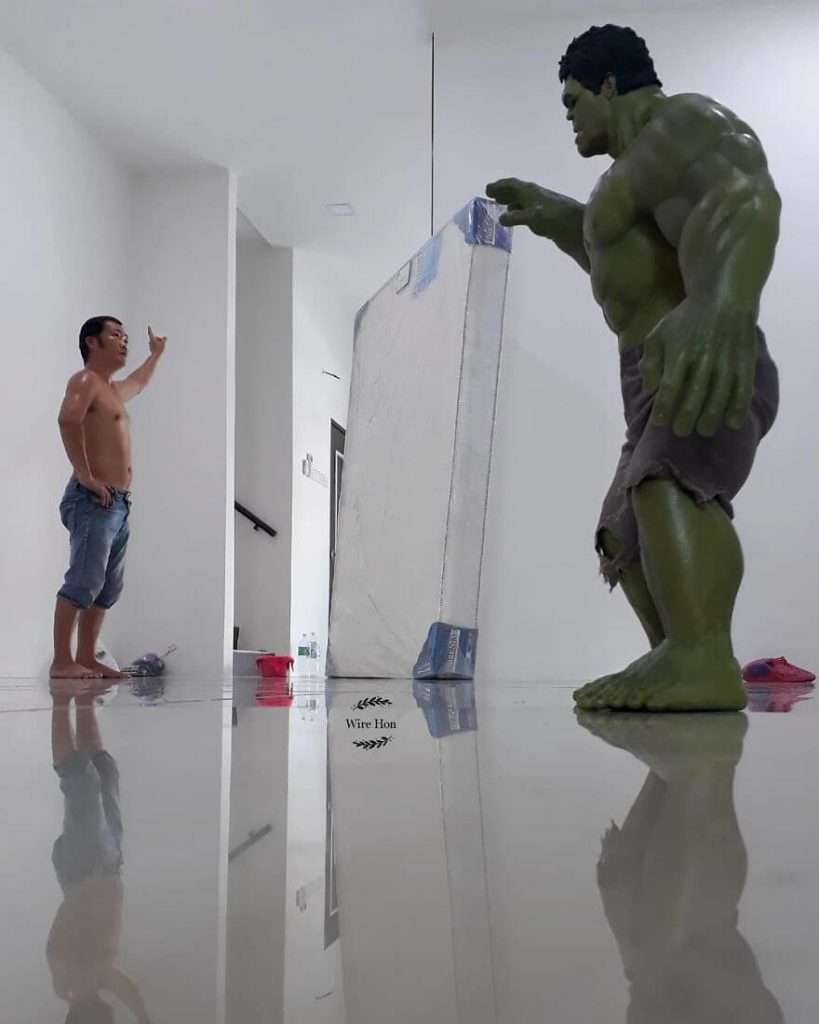 #10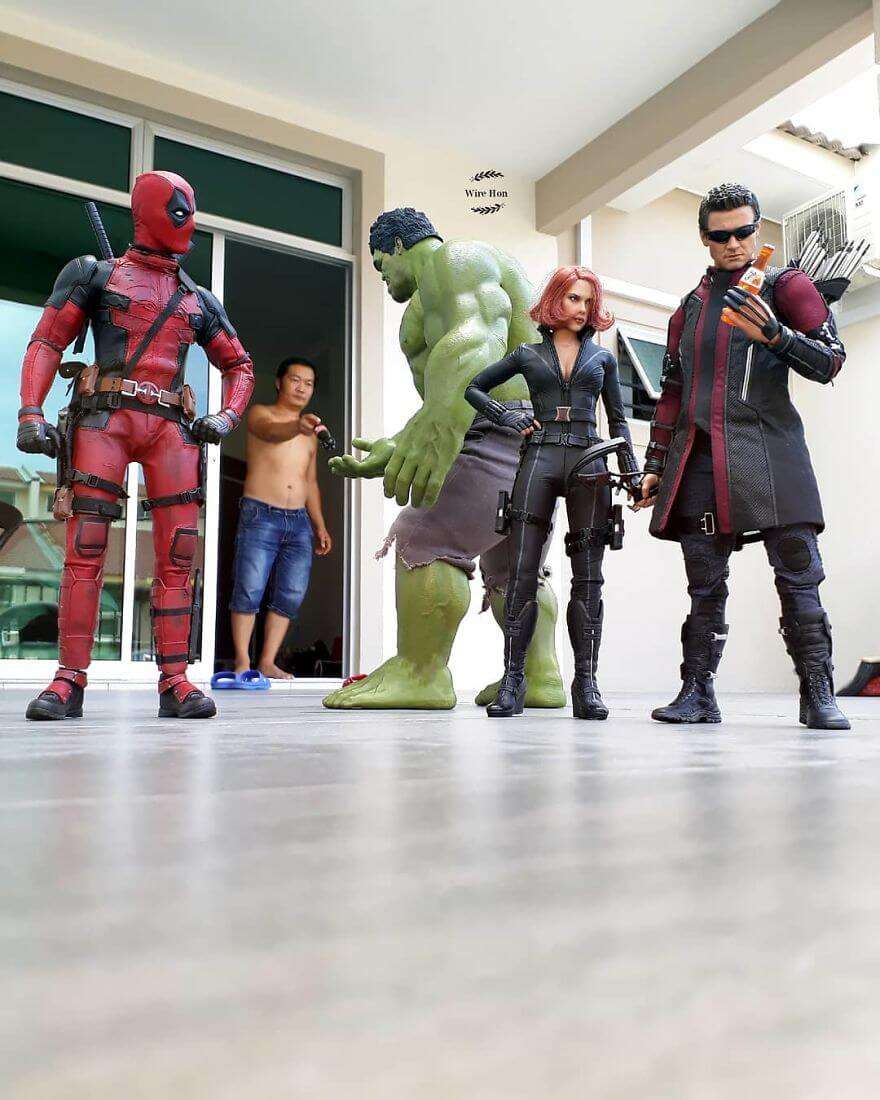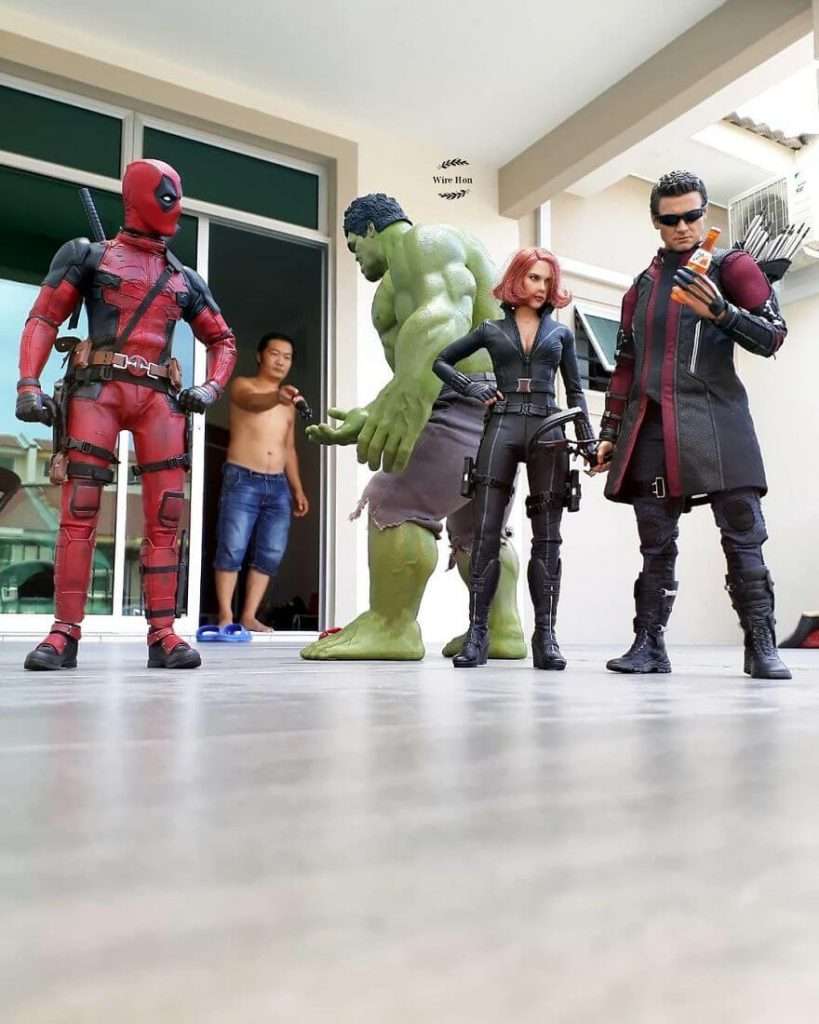 #11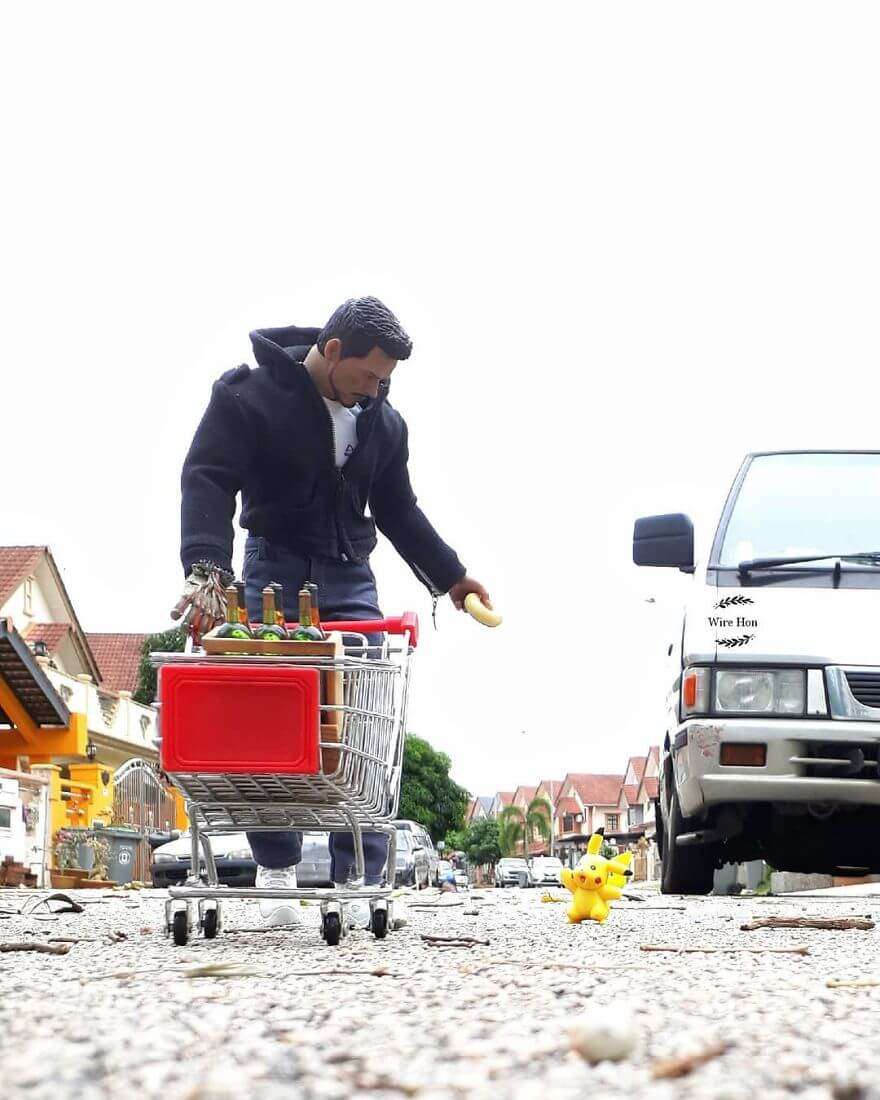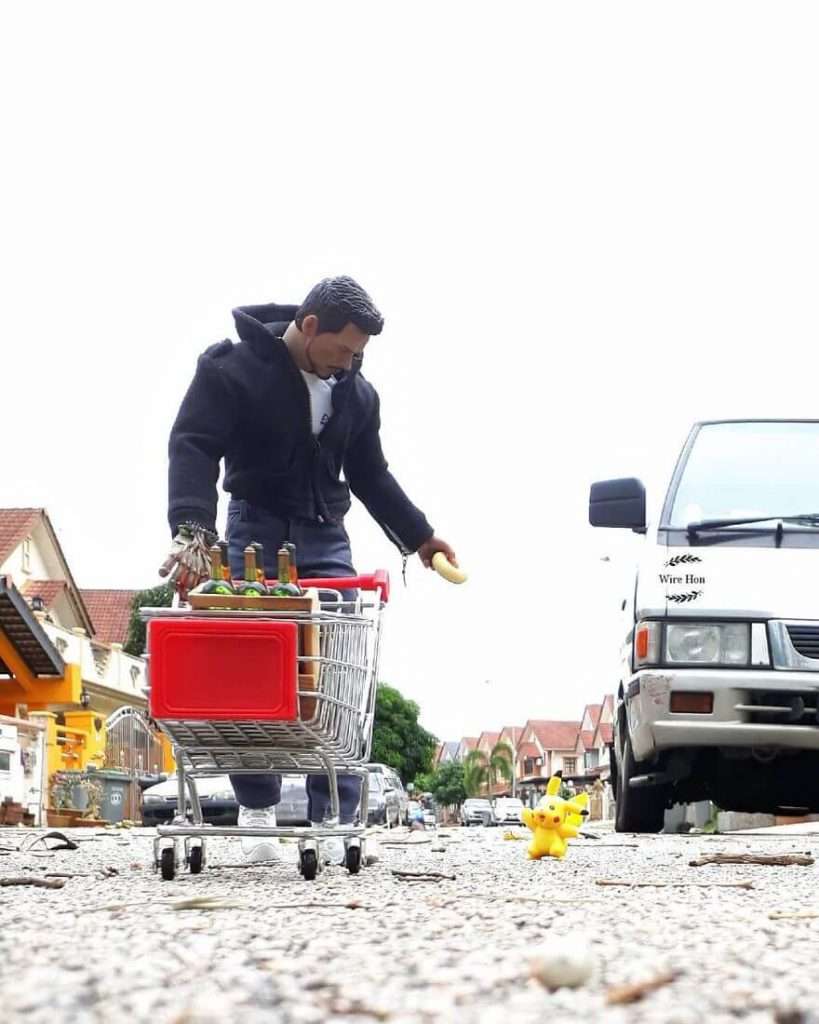 #12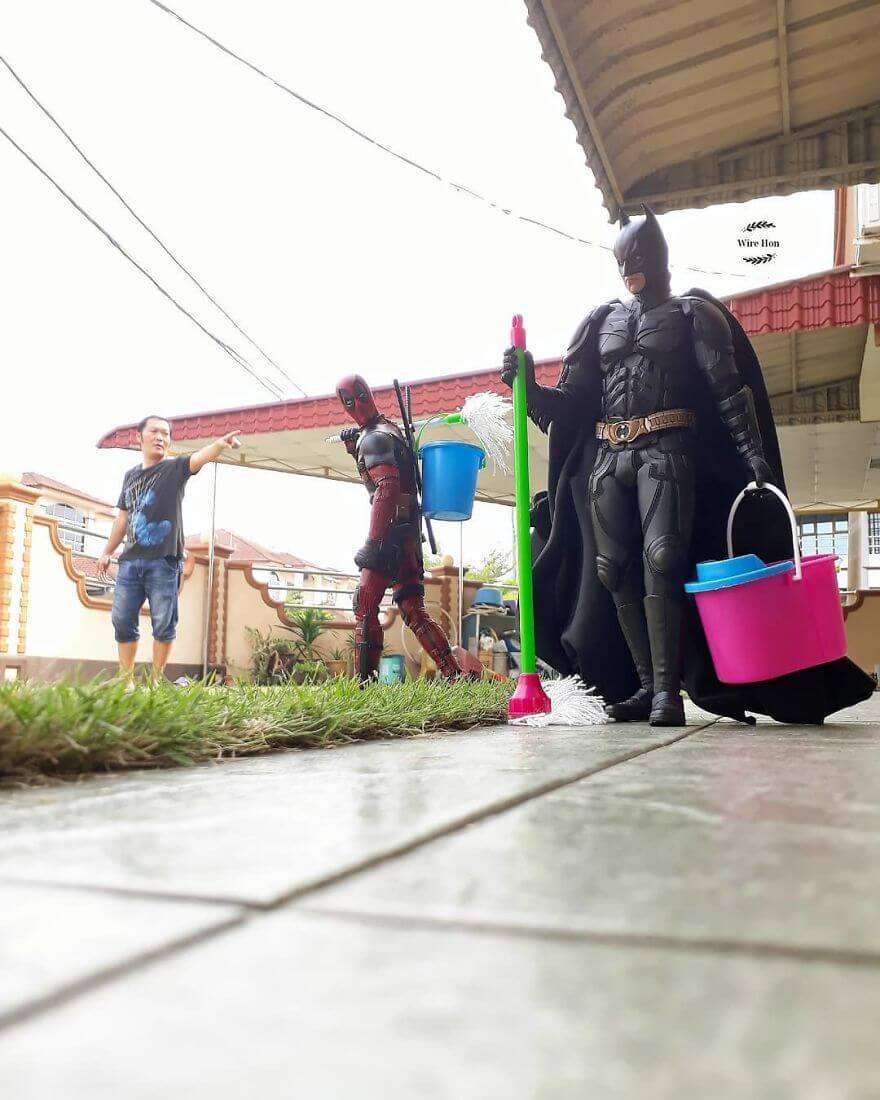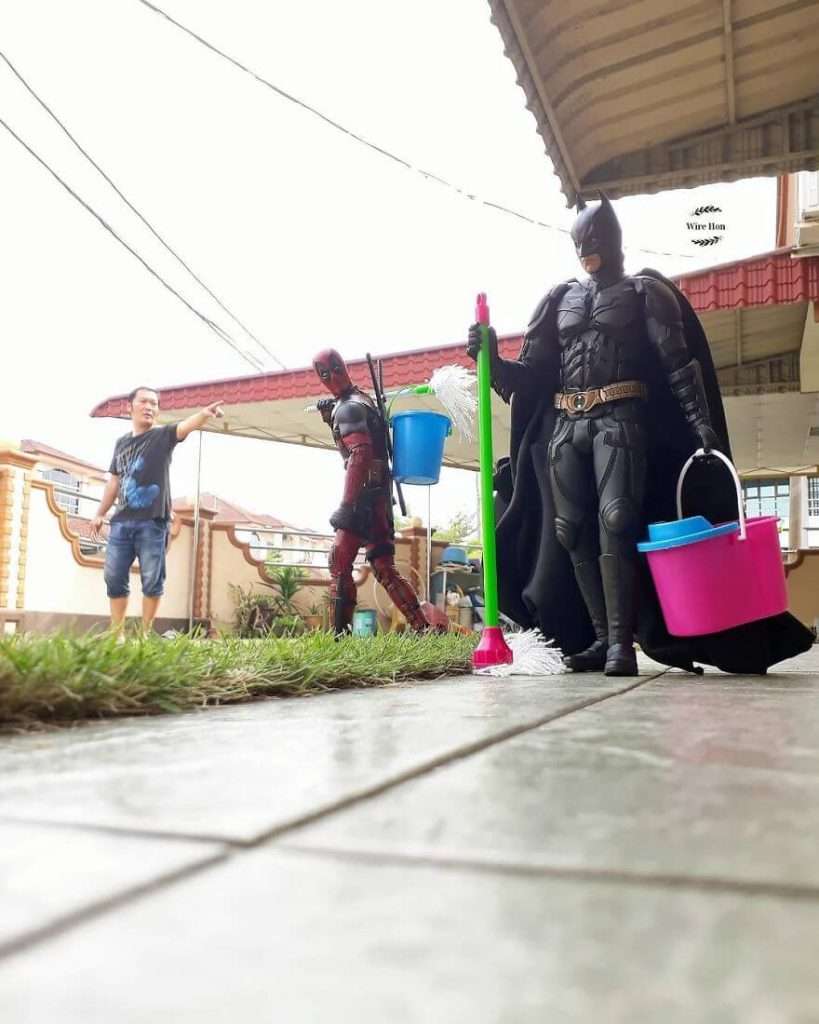 #13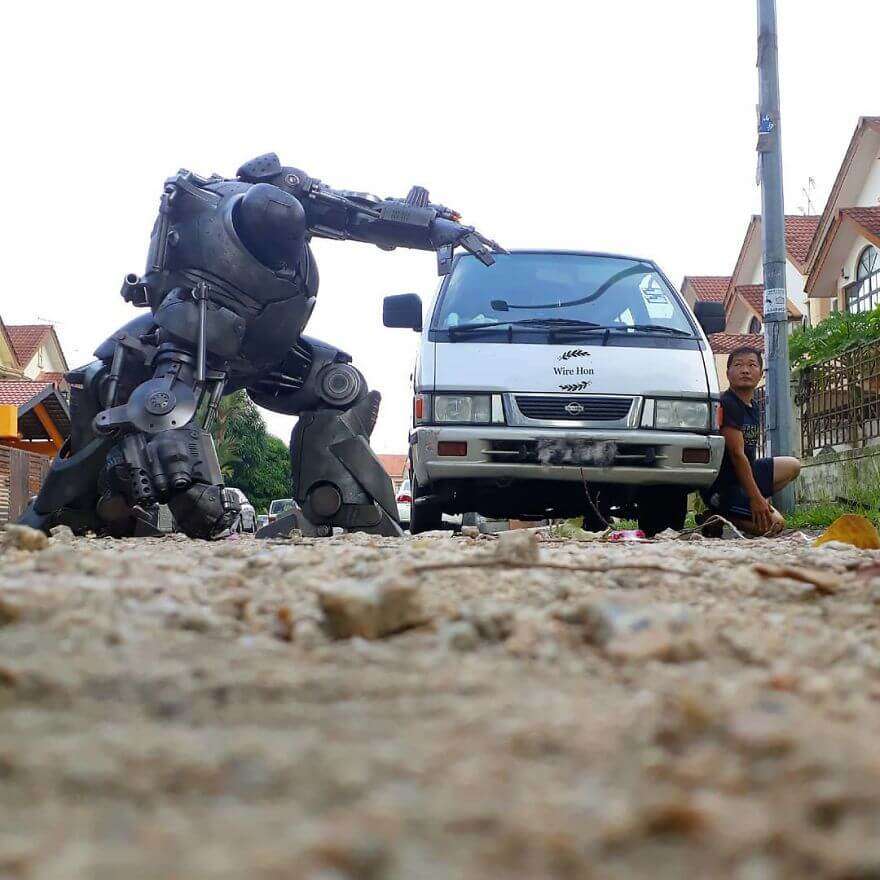 #14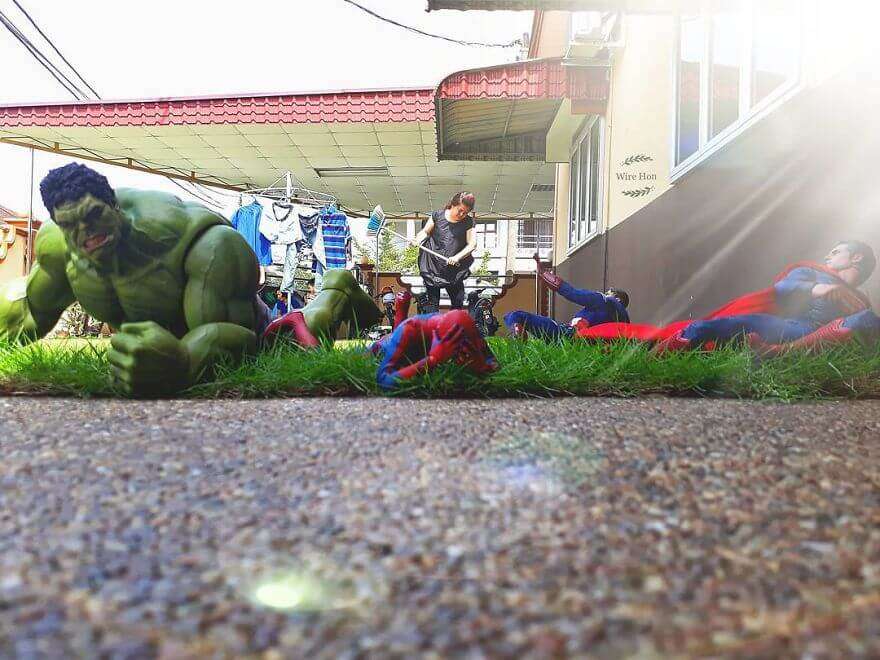 #15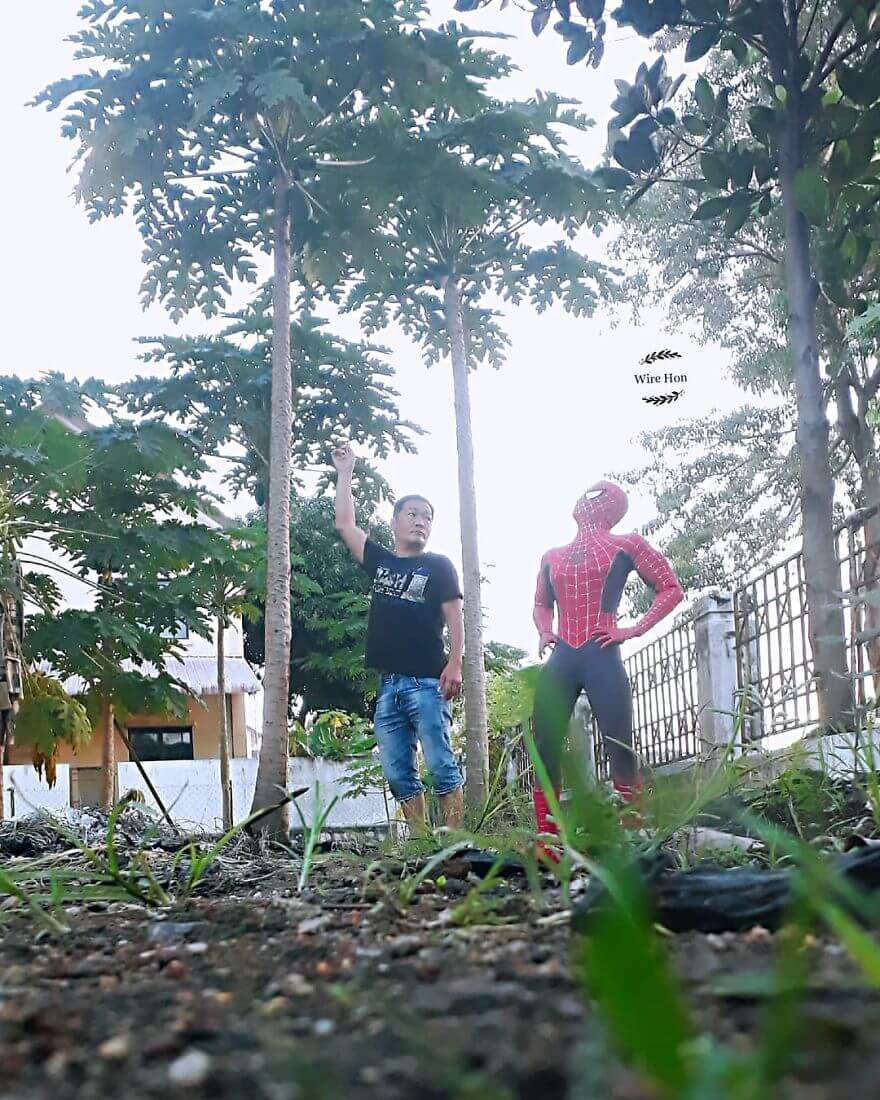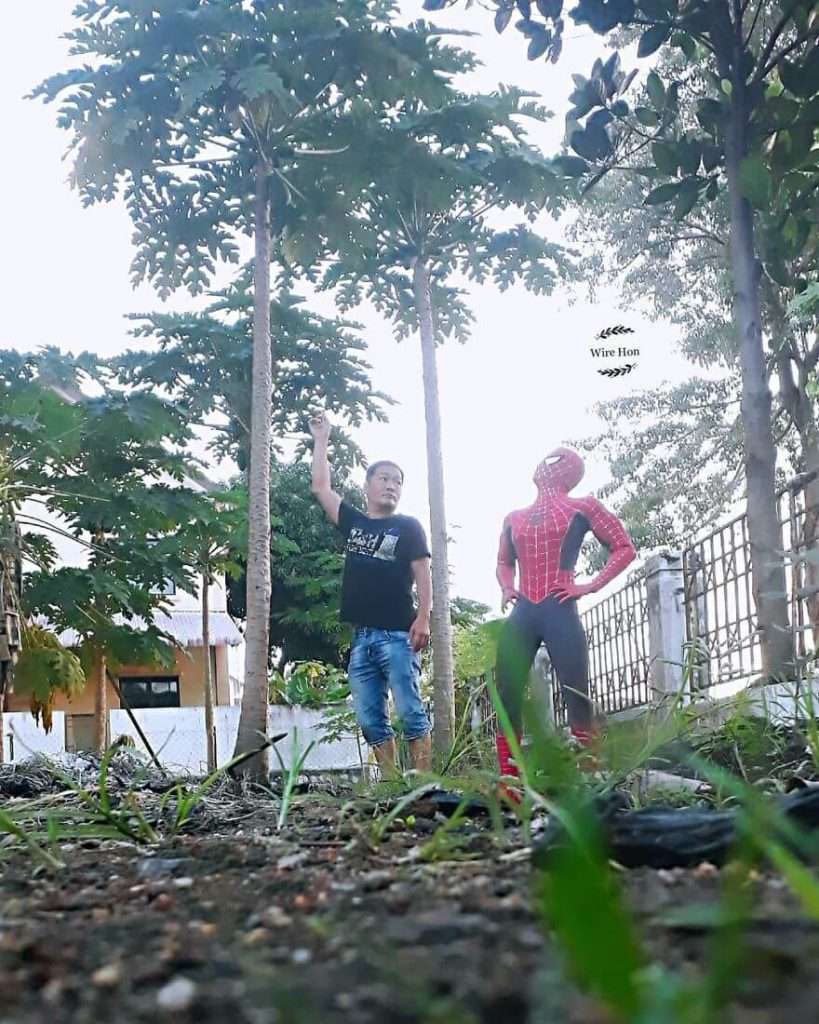 #16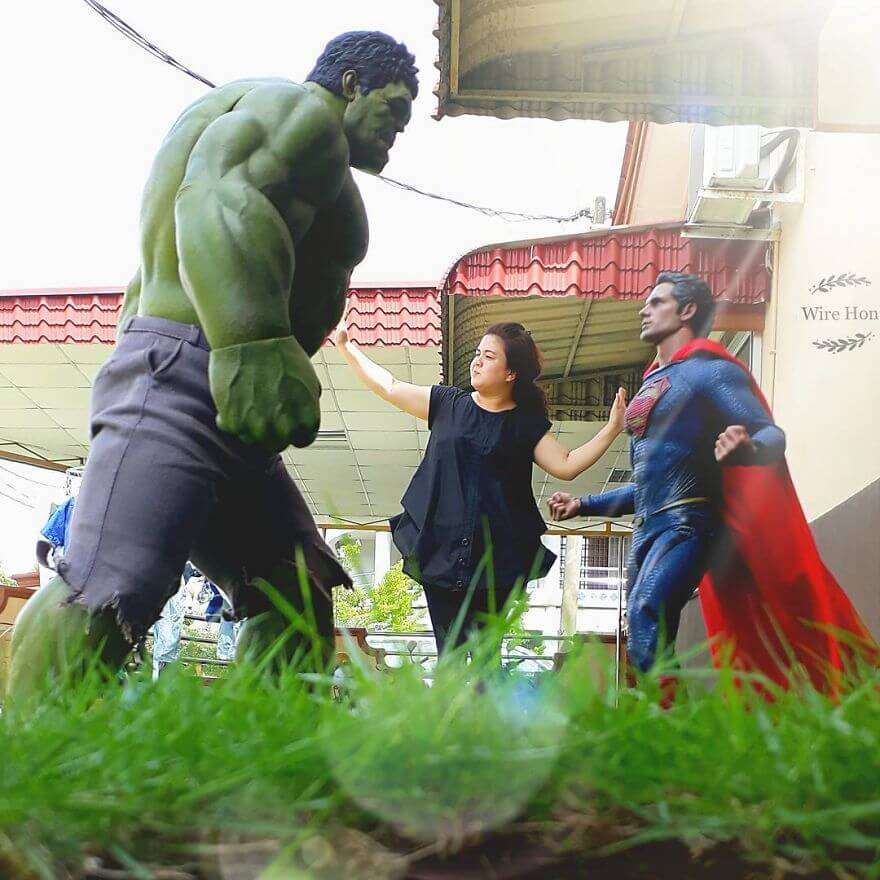 #17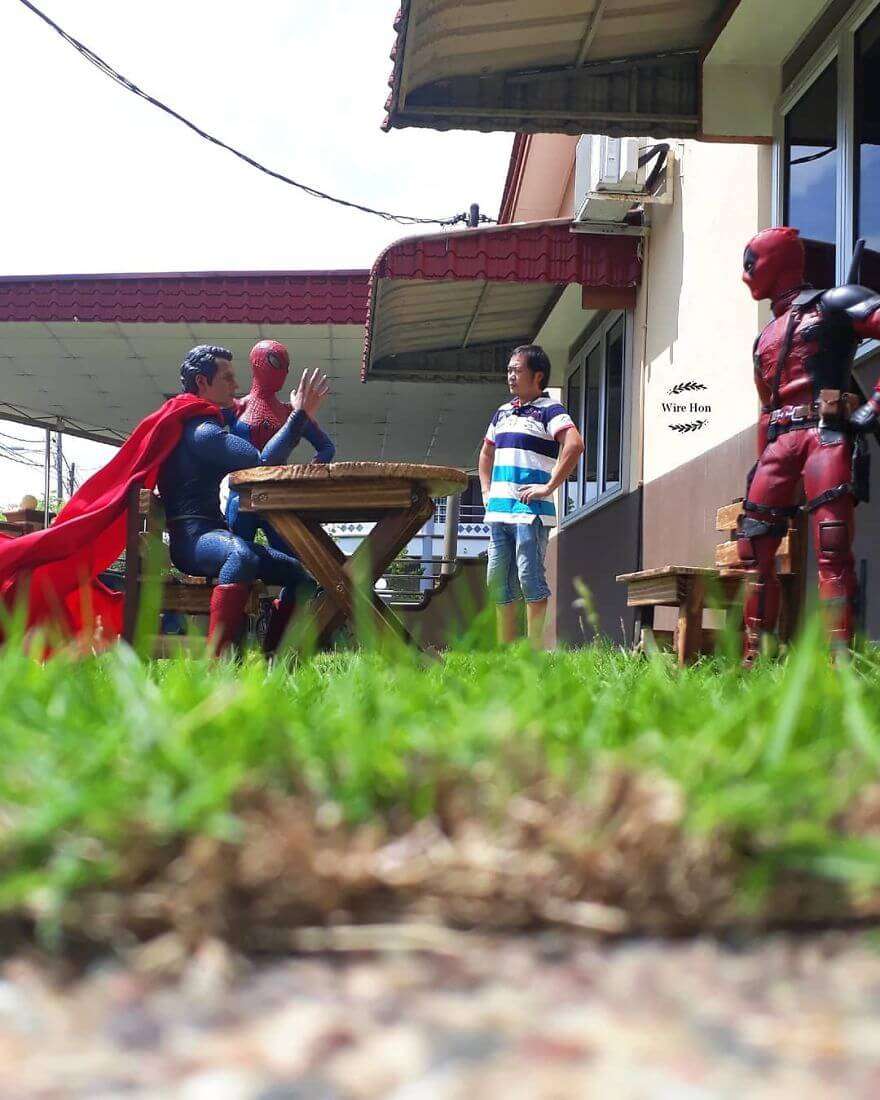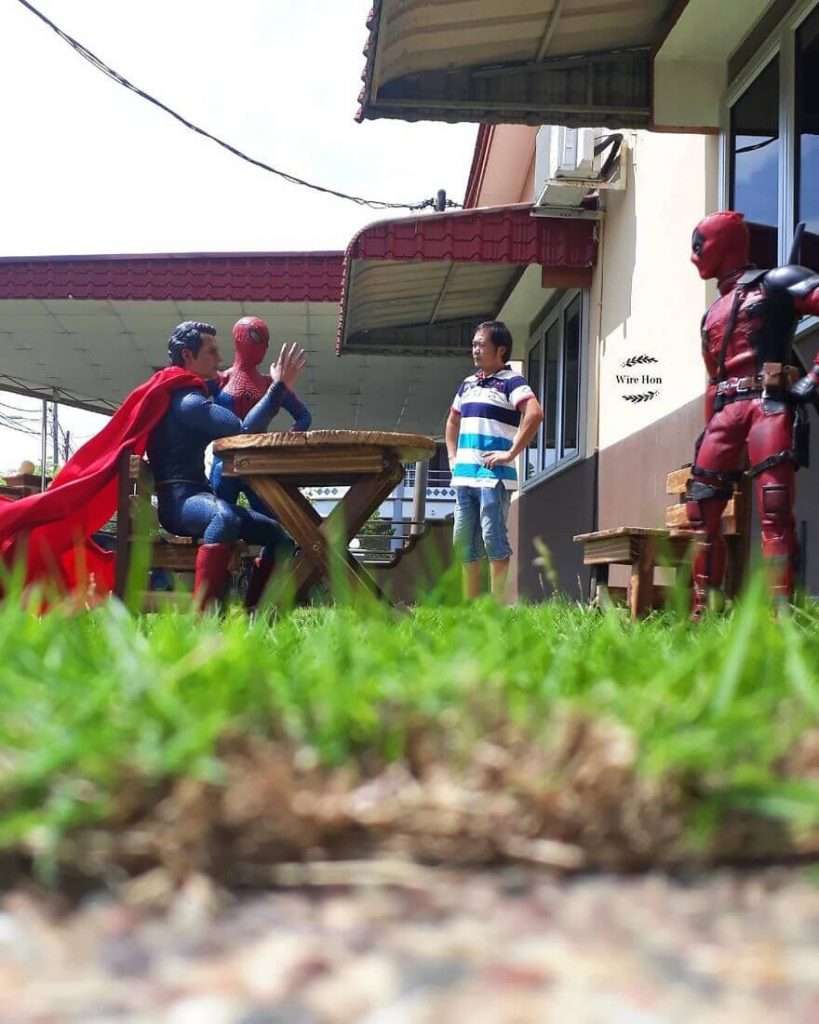 #18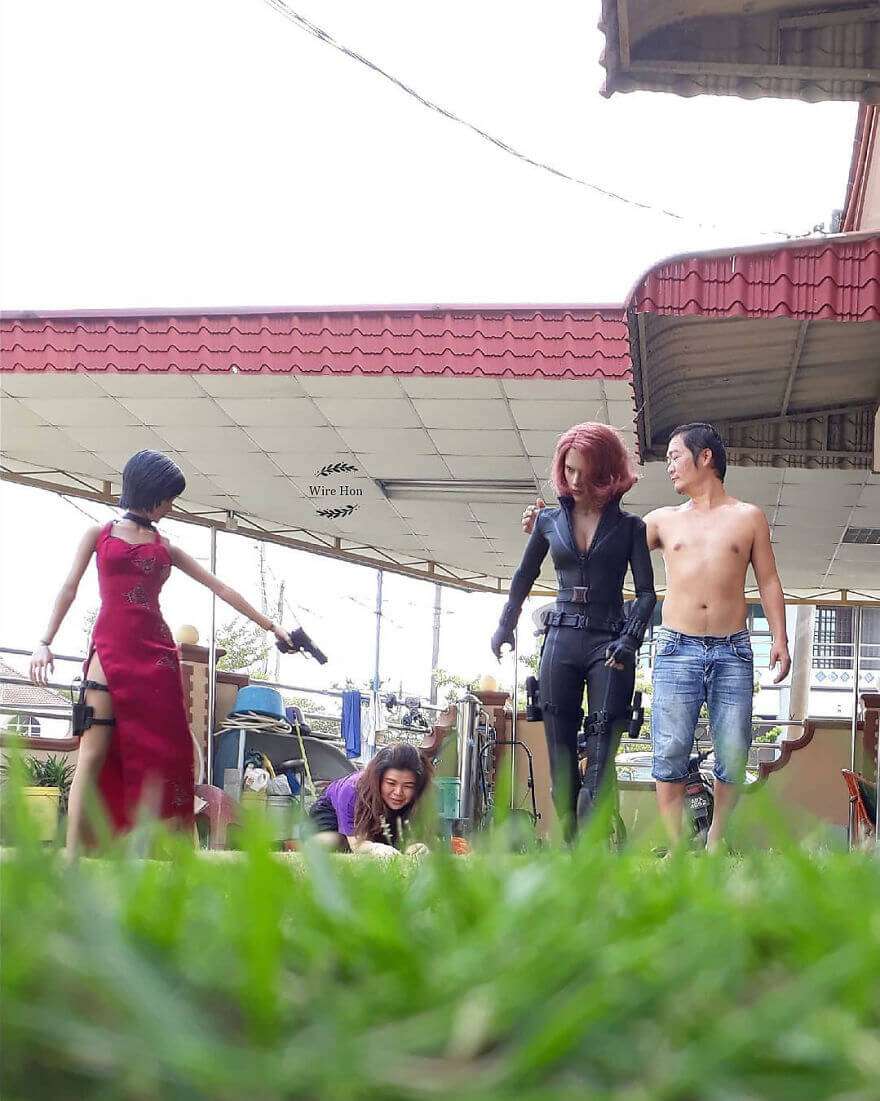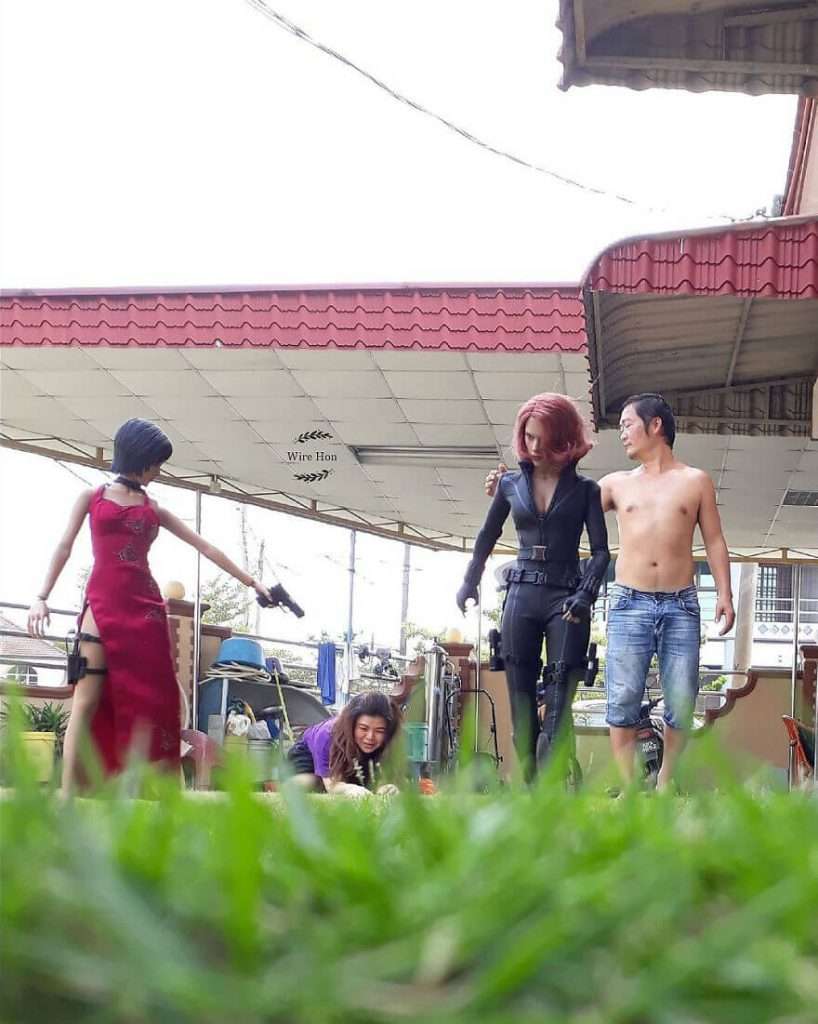 #19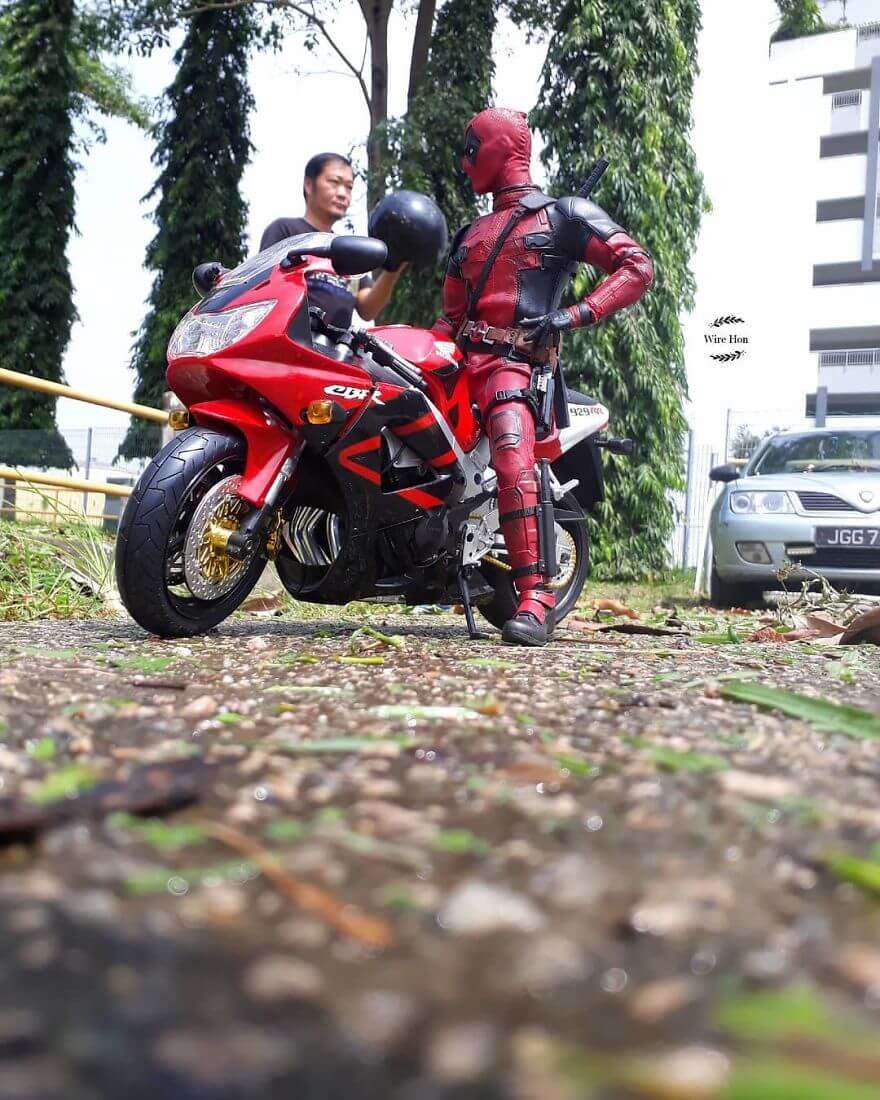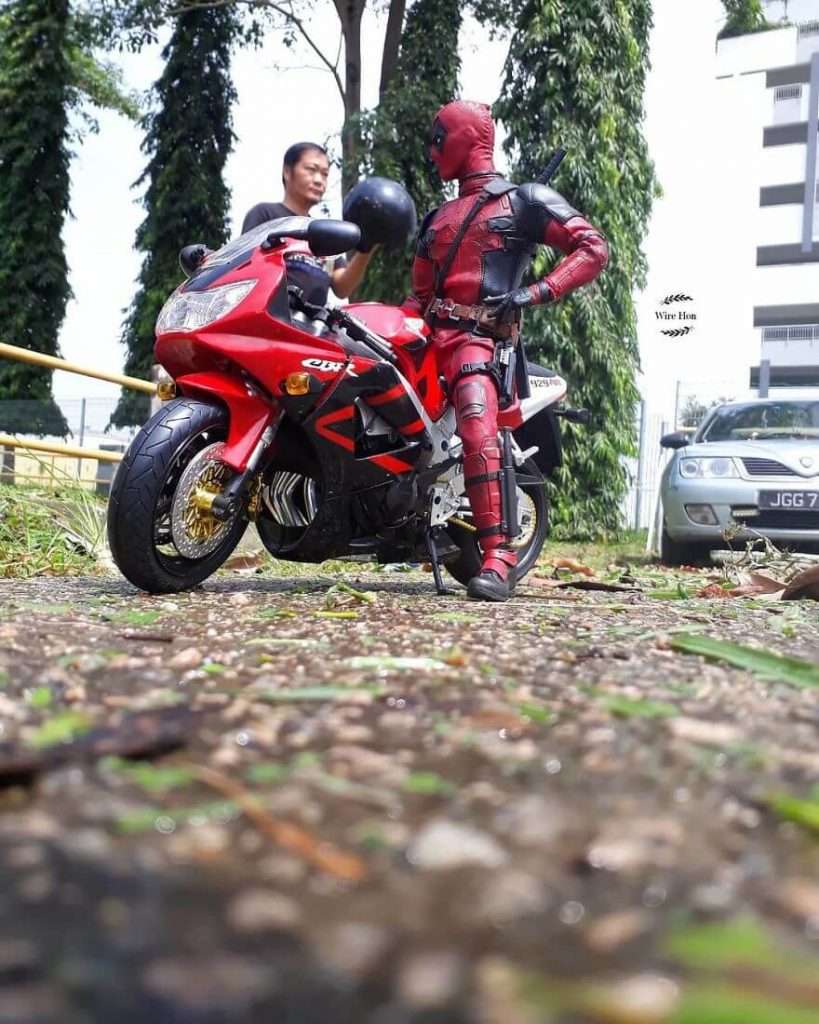 #20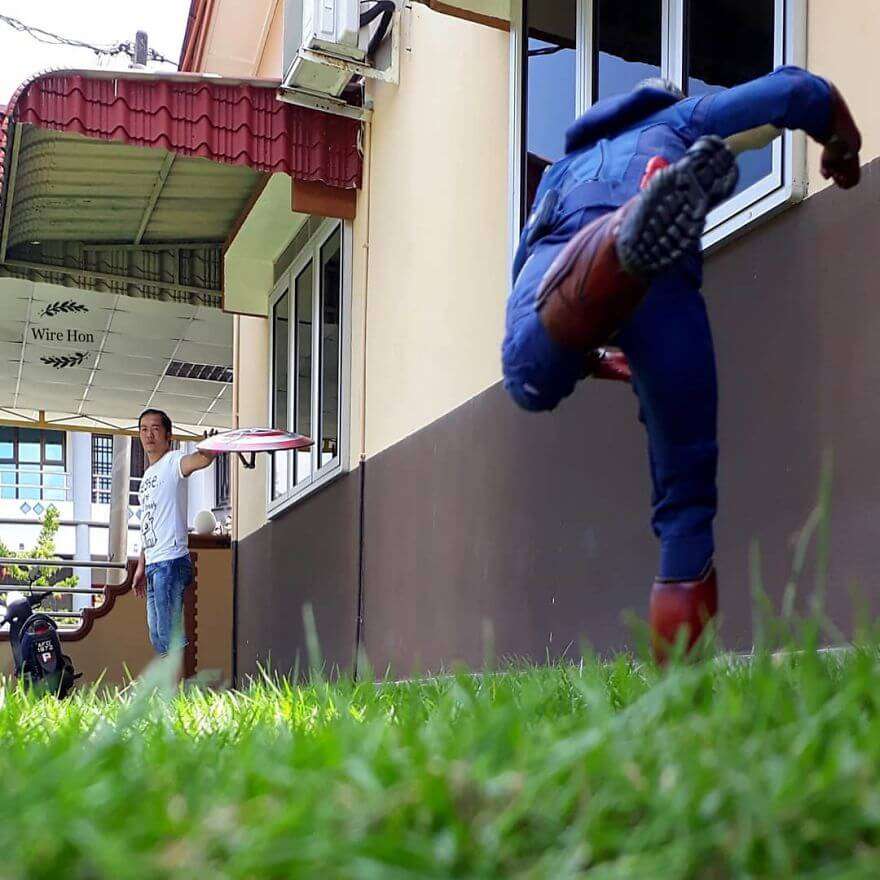 #21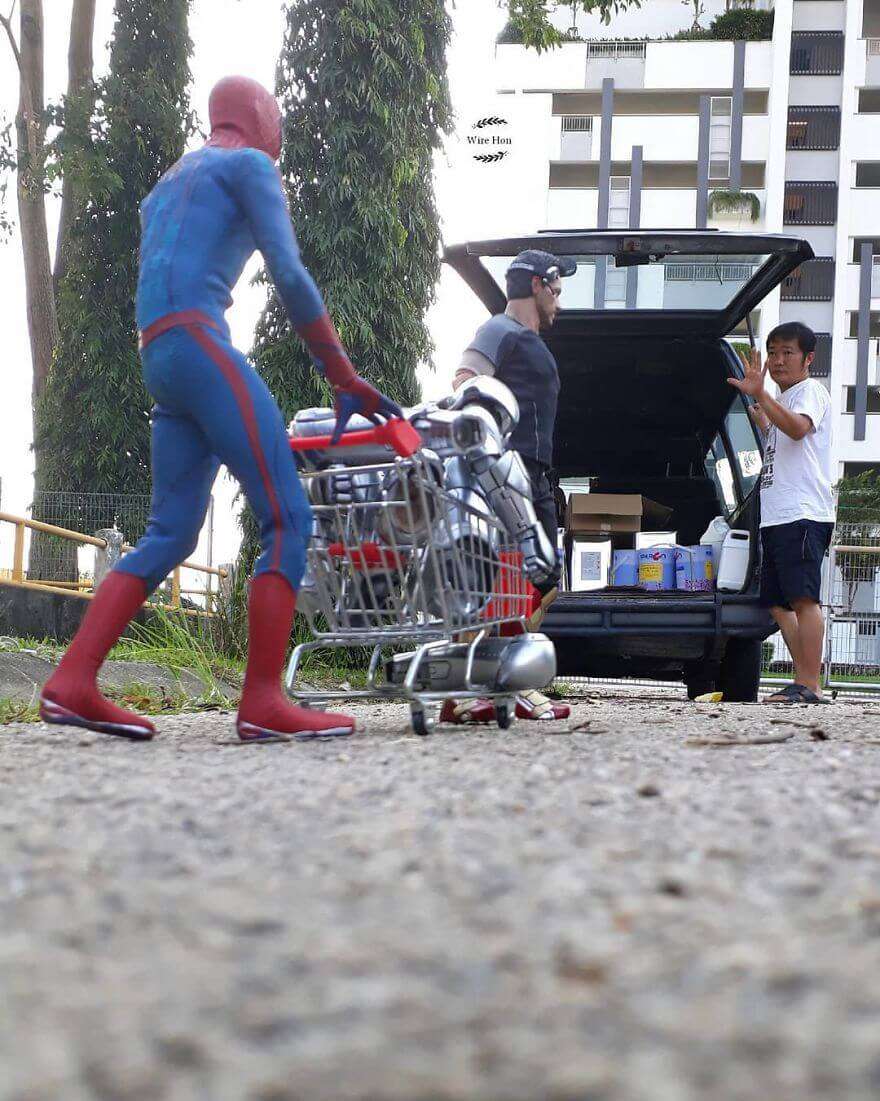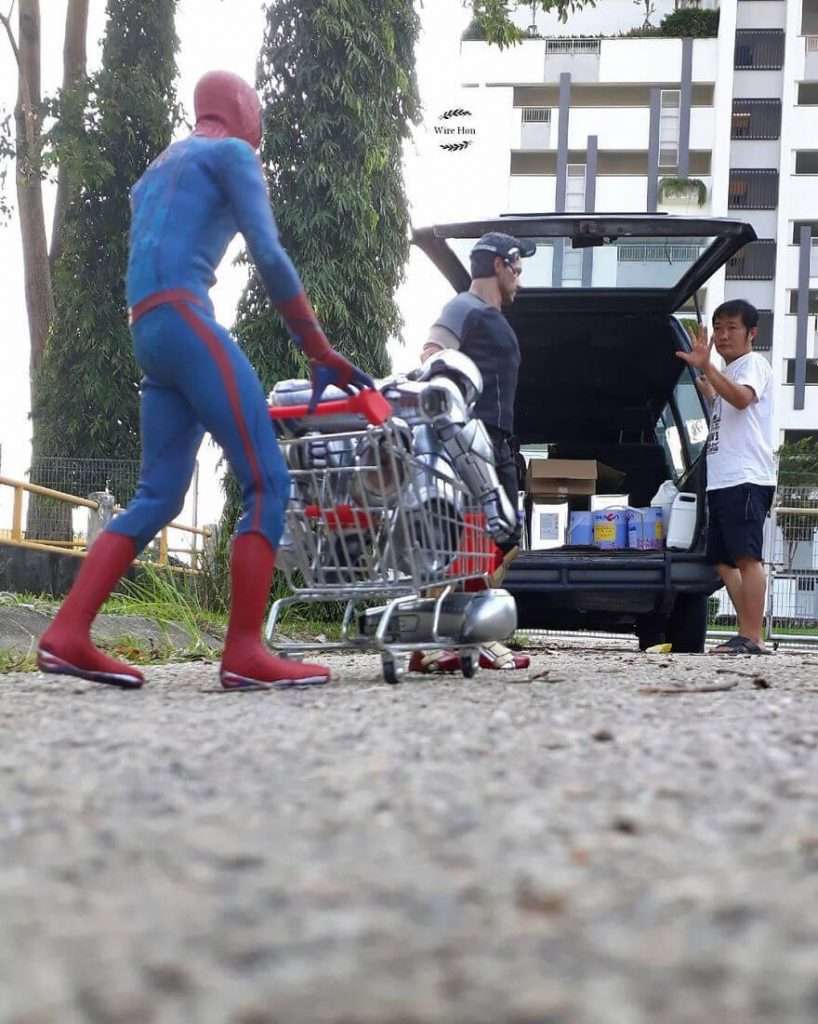 #22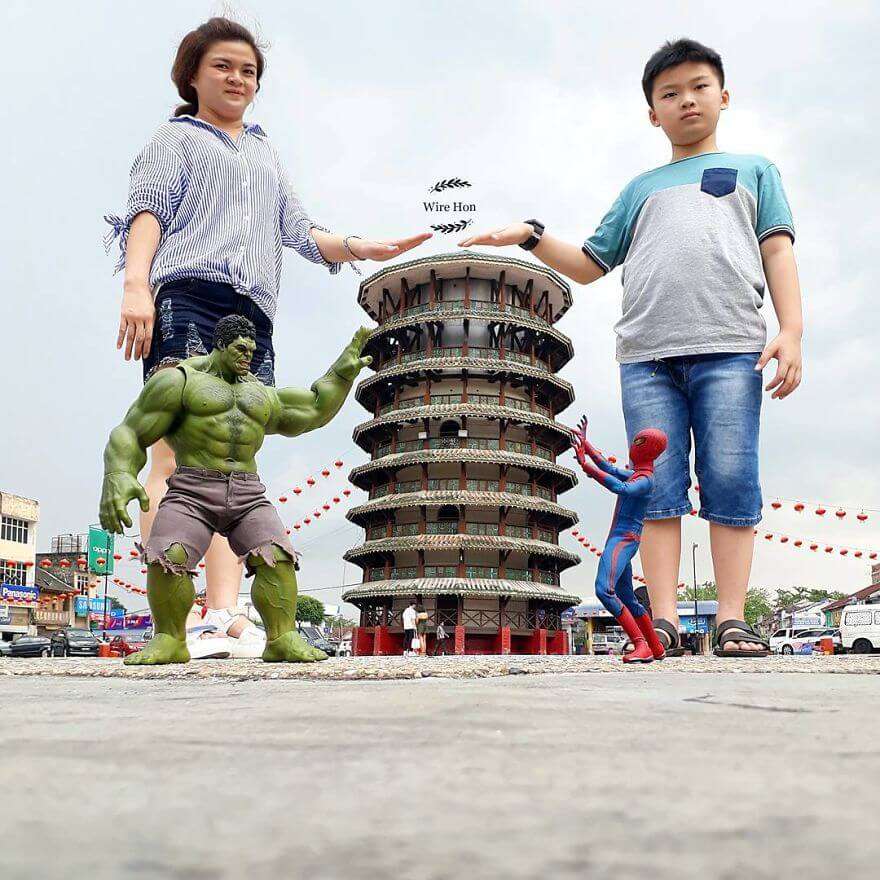 #23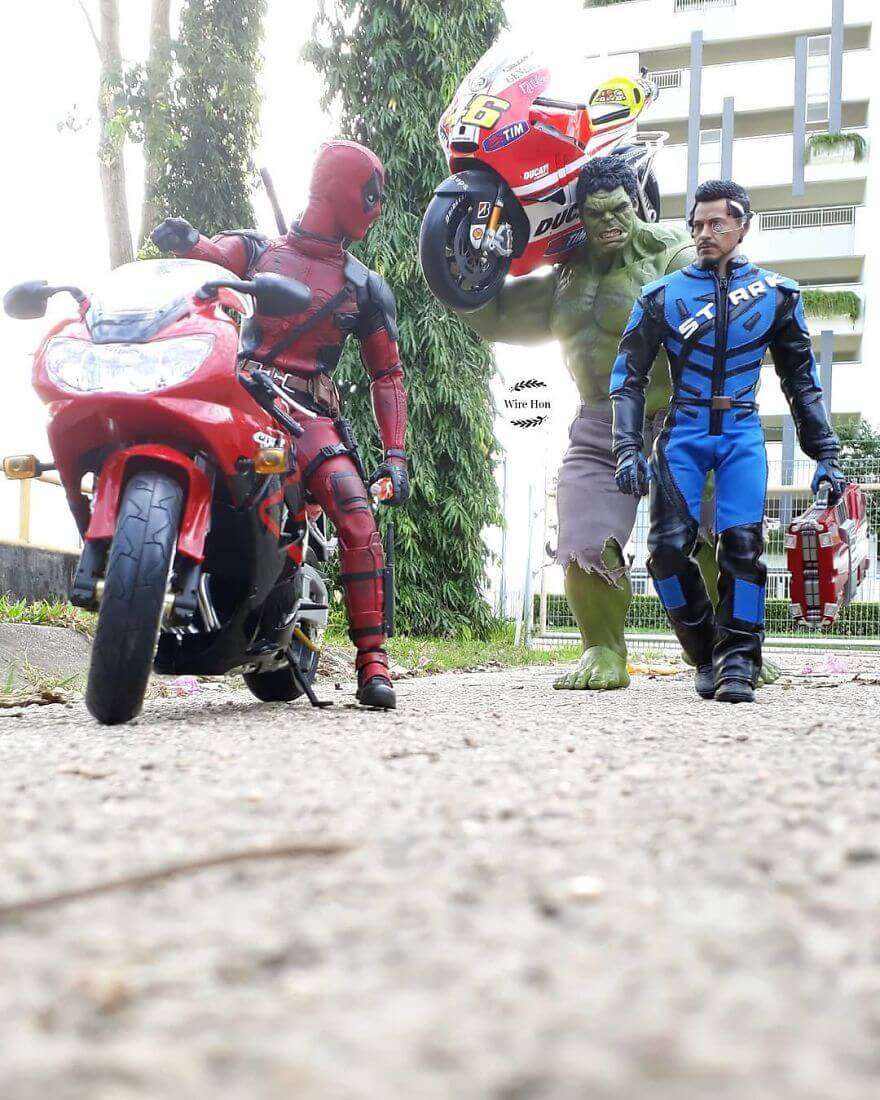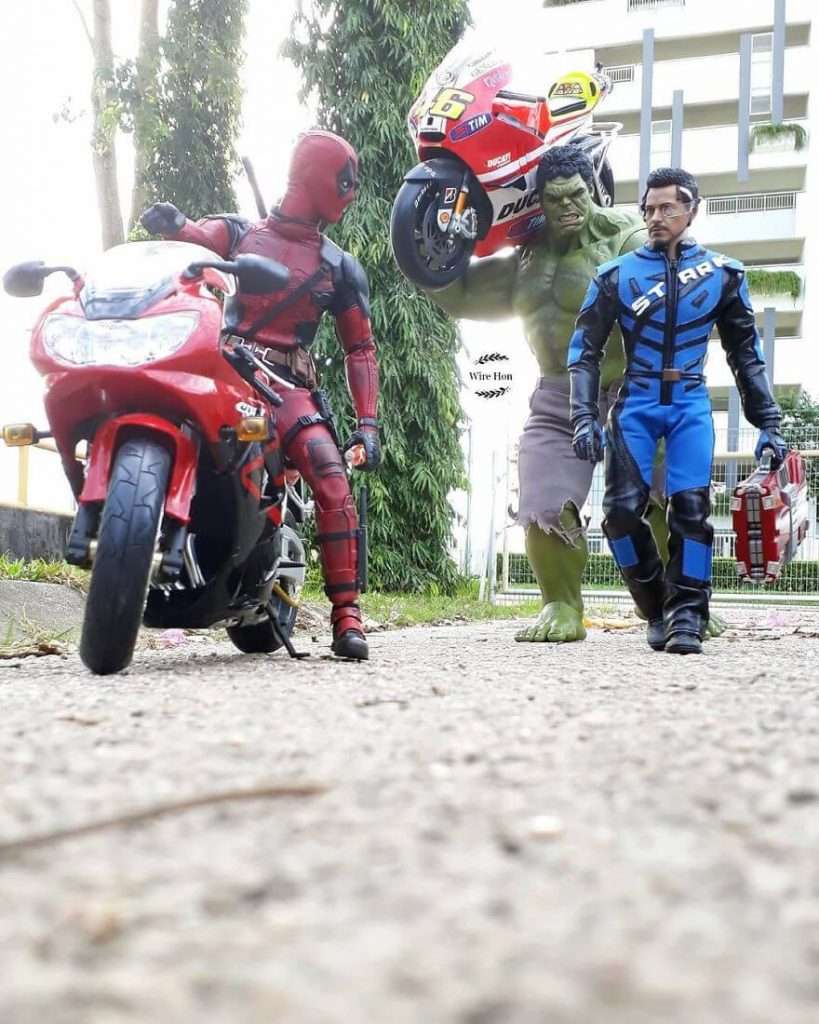 #24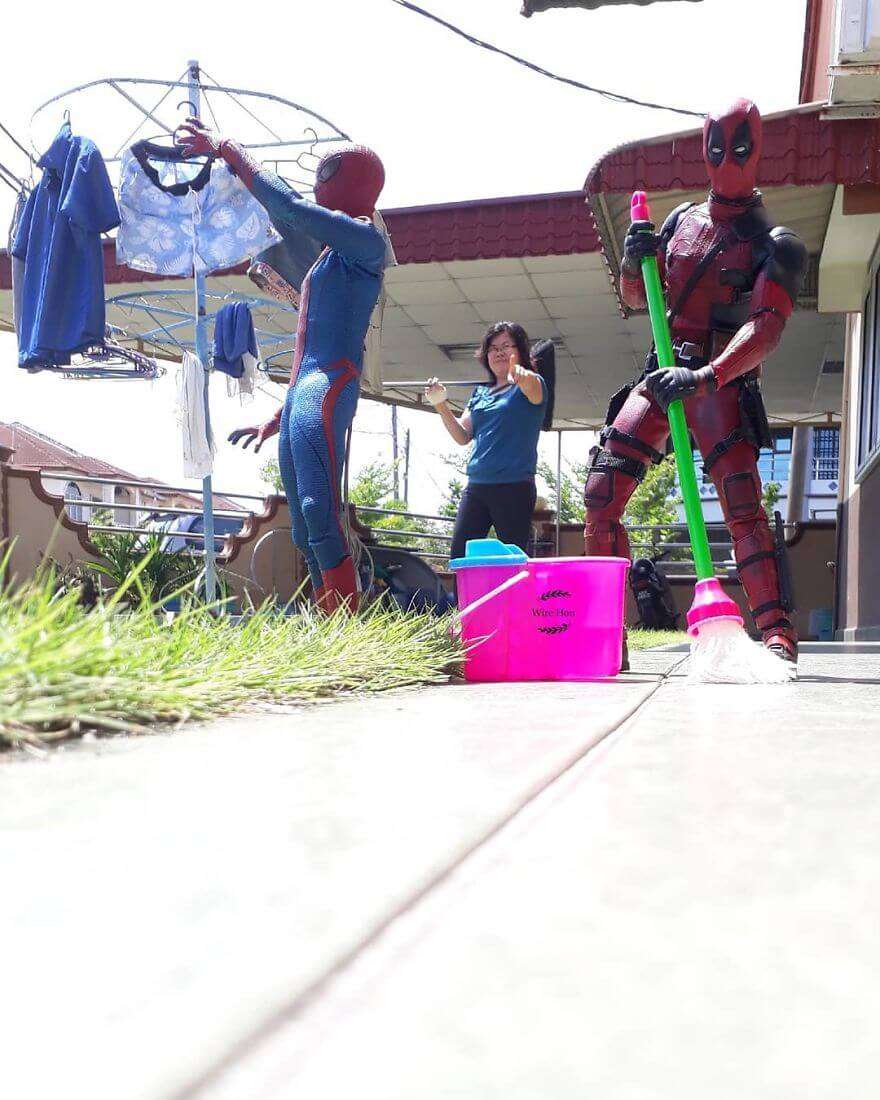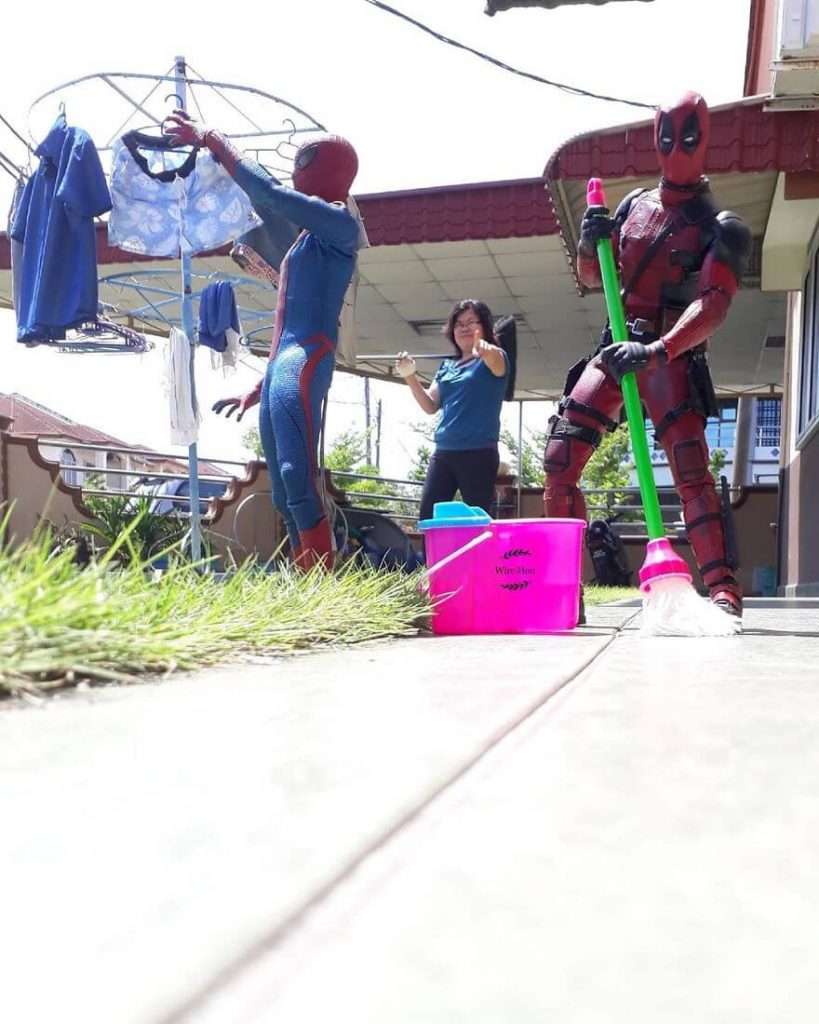 #25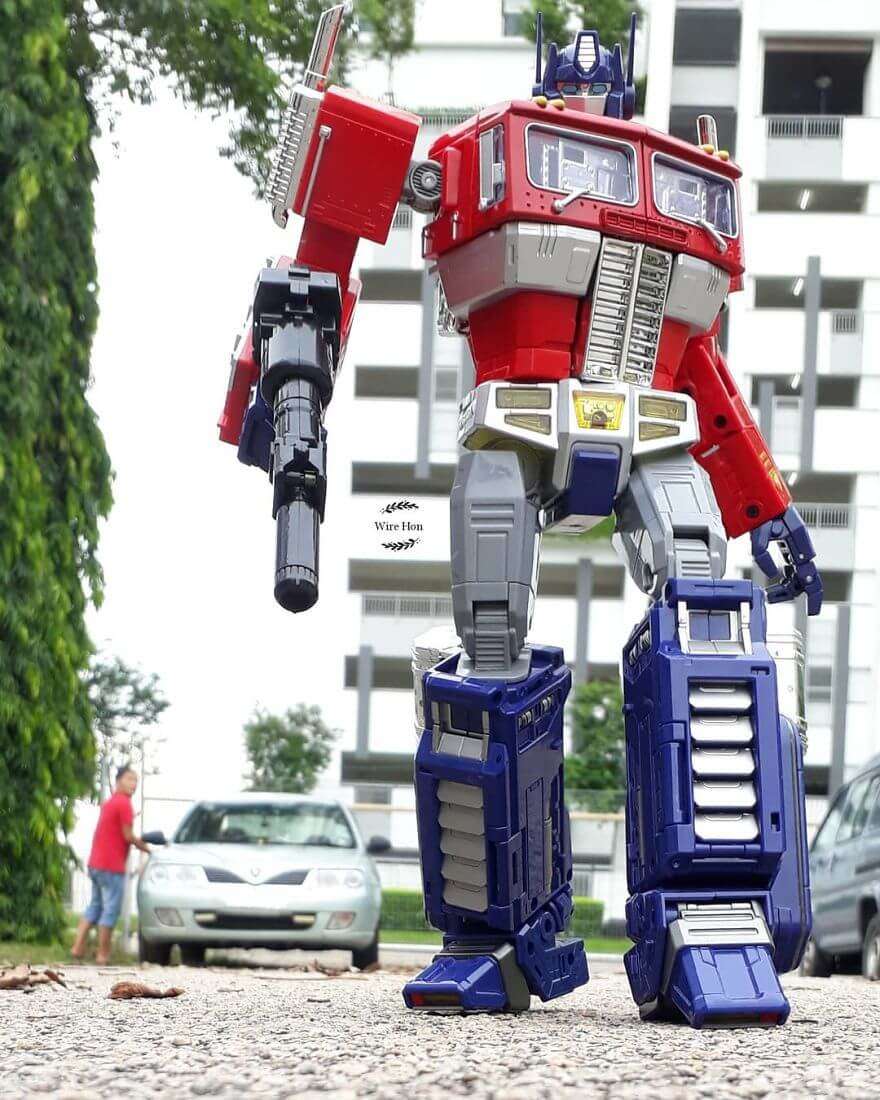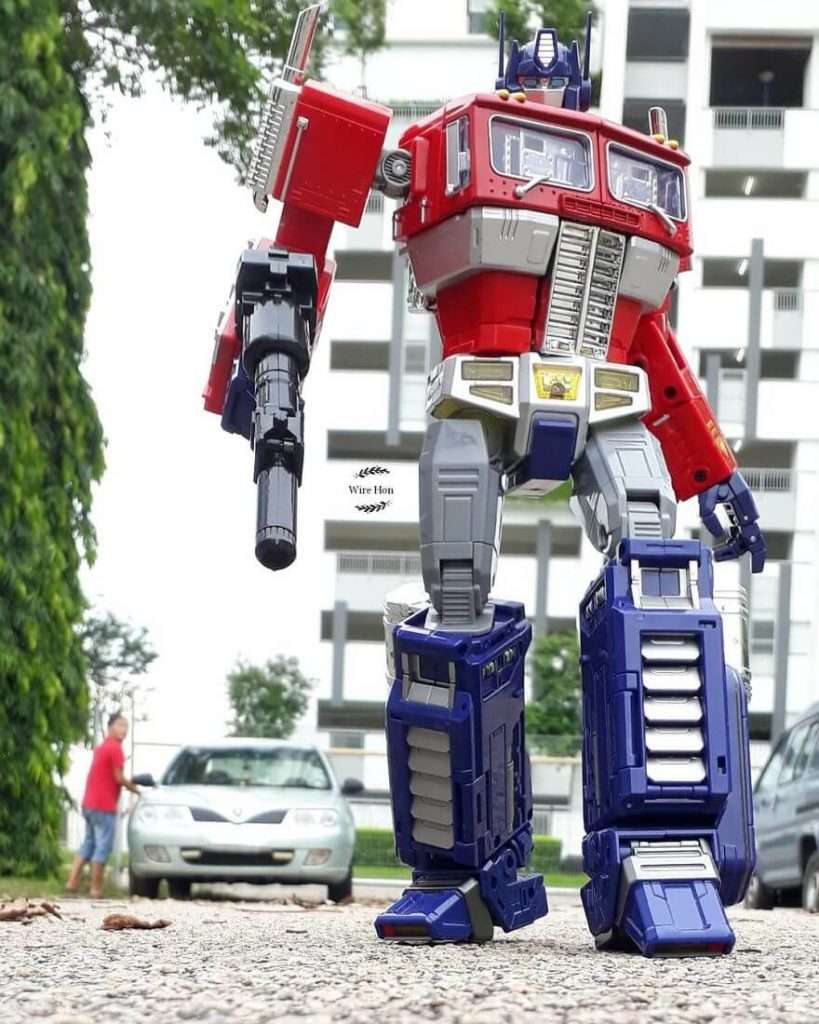 #26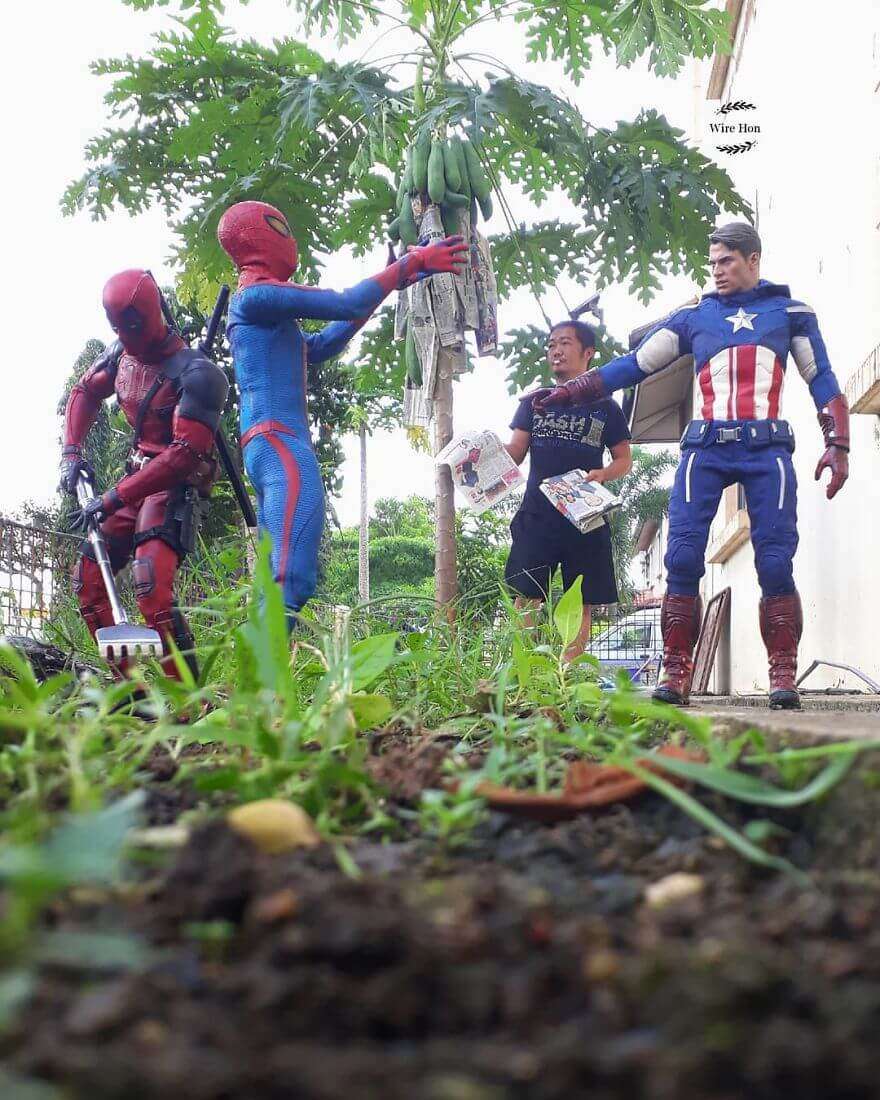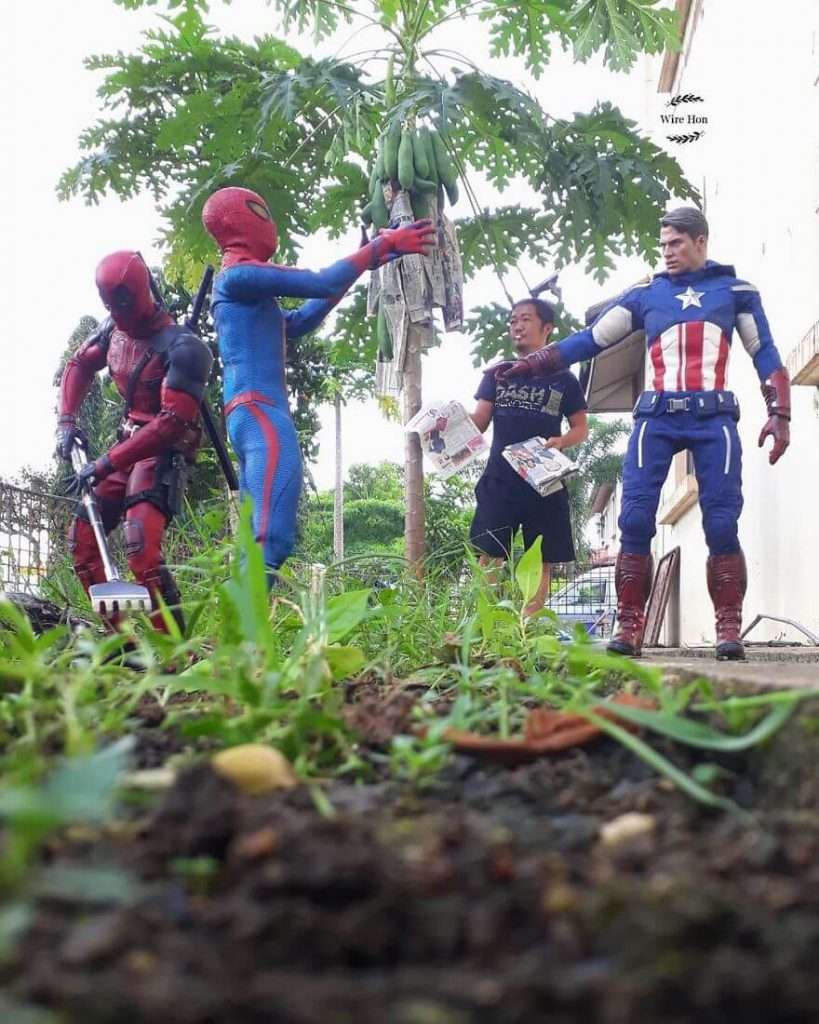 #27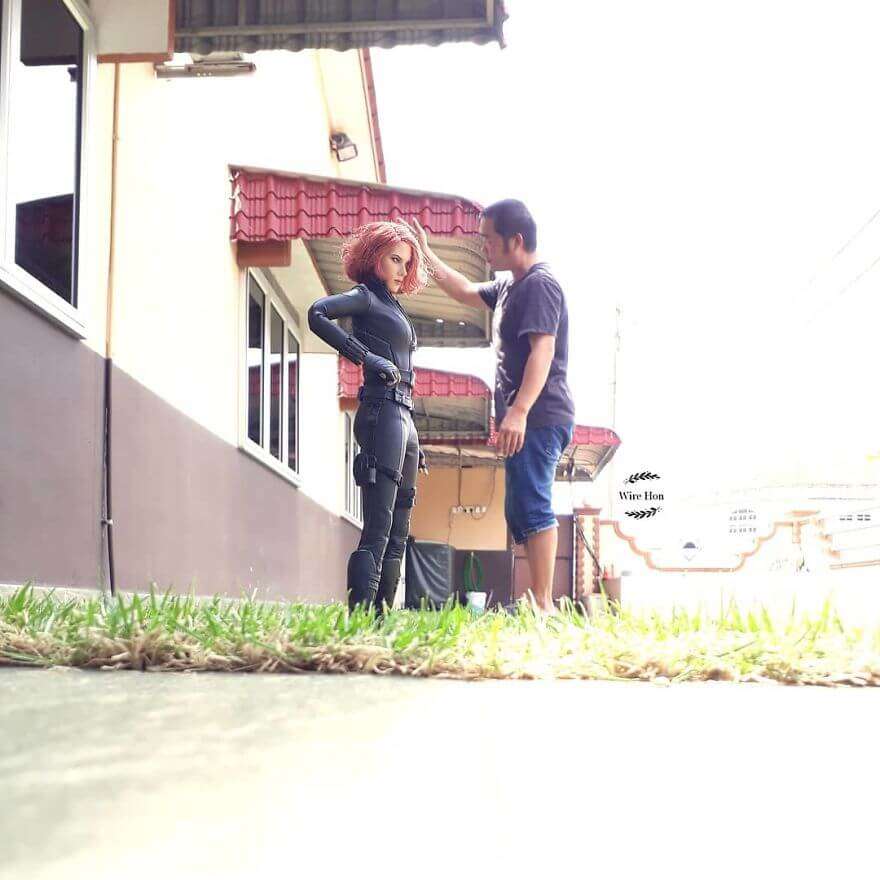 #28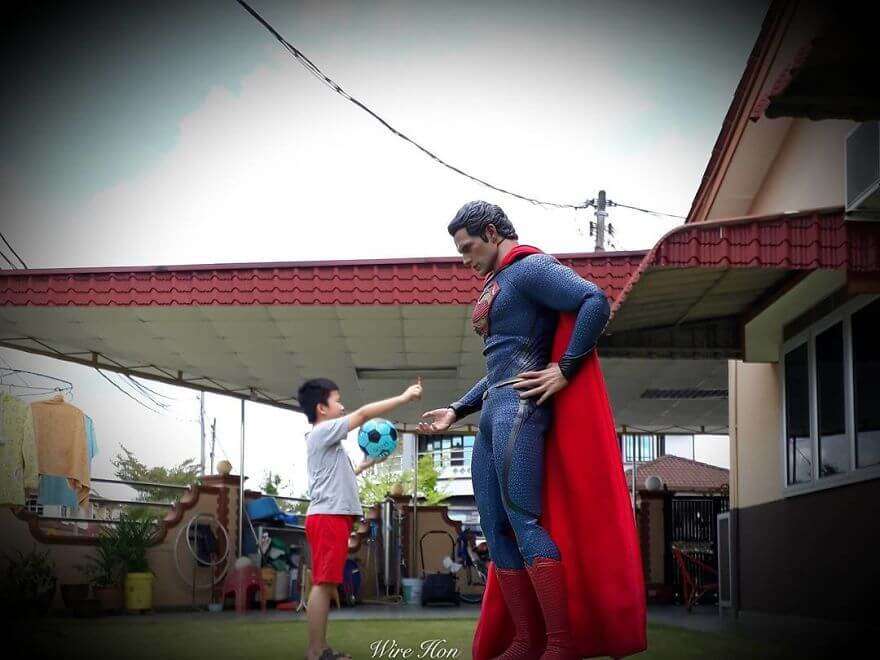 #29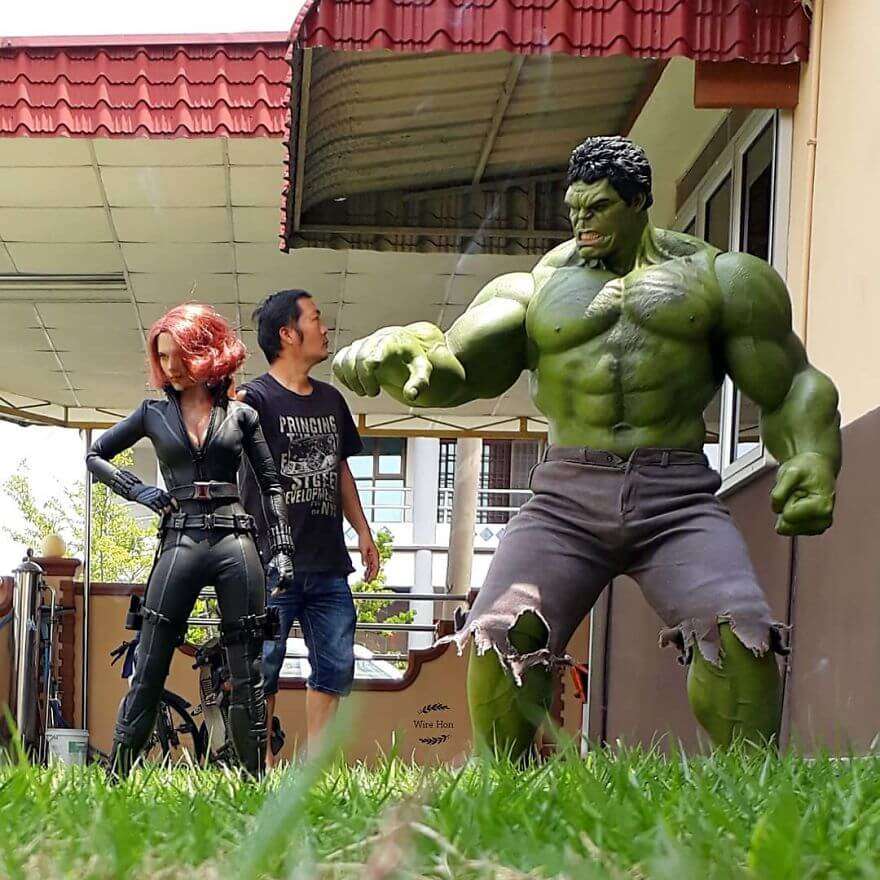 #30