COVID 19 virus-locked people in their homes. All the public places emptied and closed, including this Dutch Keukenhof park. Keukenhof closed for the first time in 71 years. But gardeners do their work as they're used to.
This Dutch photographer Albert Dros, is a landscape photographer who photographs the beautiful Dutch tulip fields every spring. But because of the above reason, there are no people and only flowers this year.
Albert always wanted to capture Keukenhof without any people. Albert thought it was an impossible thing. But because of COVID and lockdown, Albert got a chance to photograph the field without any people. Albert contacted the garden and asked about it. So, they granted permission for that.
So, he got a chance in April 2020, and it was the sunniest April ever in the Netherlands, so the flowers bloomed very early. It was challenging for him because of the broad daylight with the intense sun. Not only photographing but walking through the fields with only the sound of nature is a fantastic experience for him.
Finally, he captured the park from a different angle which was hard when the park was full of crowds. So, scroll down to see beautiful images Albert captured in the empty Keukenhof tulip garden.
More info: Instagram | Facebook | flickr.com | albertdros.com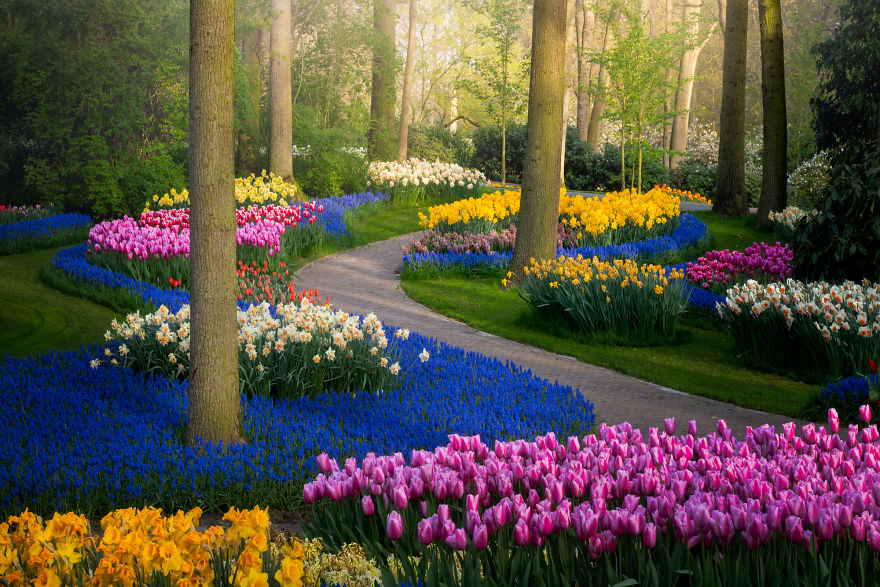 "Because no one is in the garden, this zig-zag path is visible and shows the attention to detail in the garden's layout."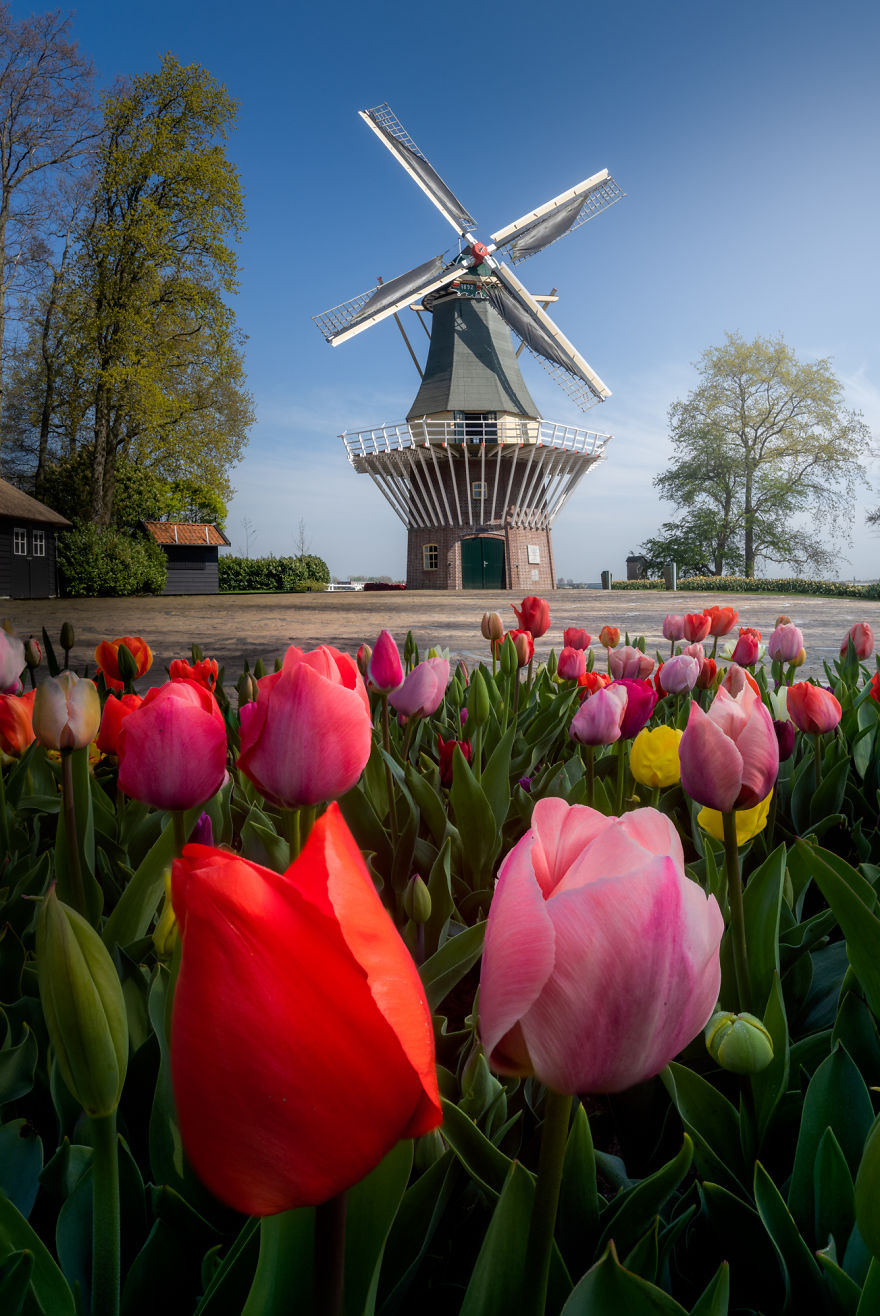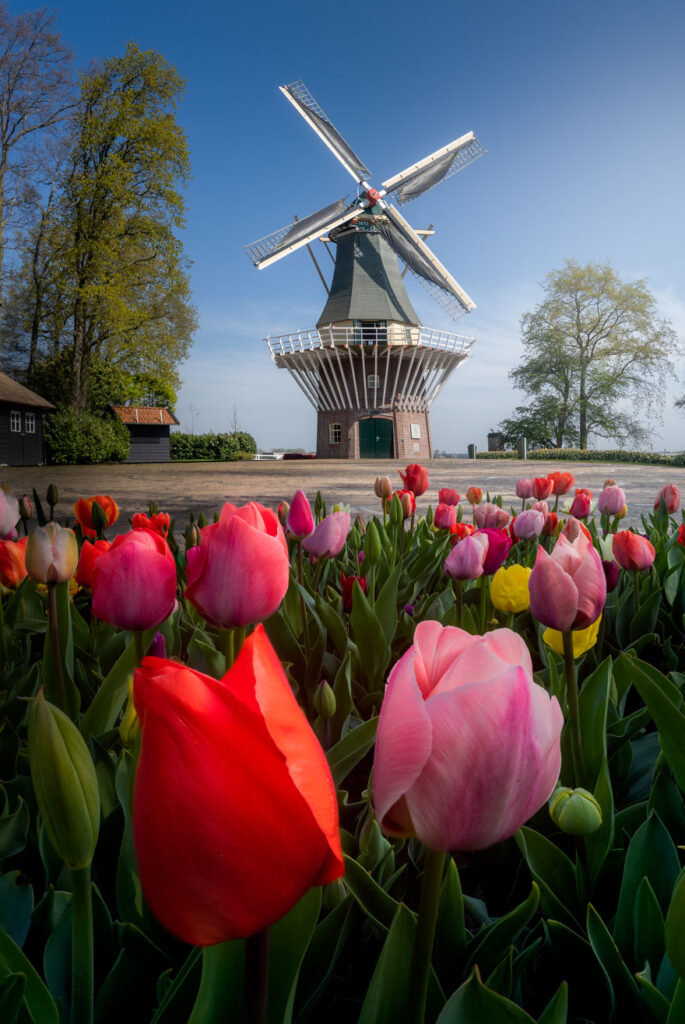 "The famous Keukenhof windmill."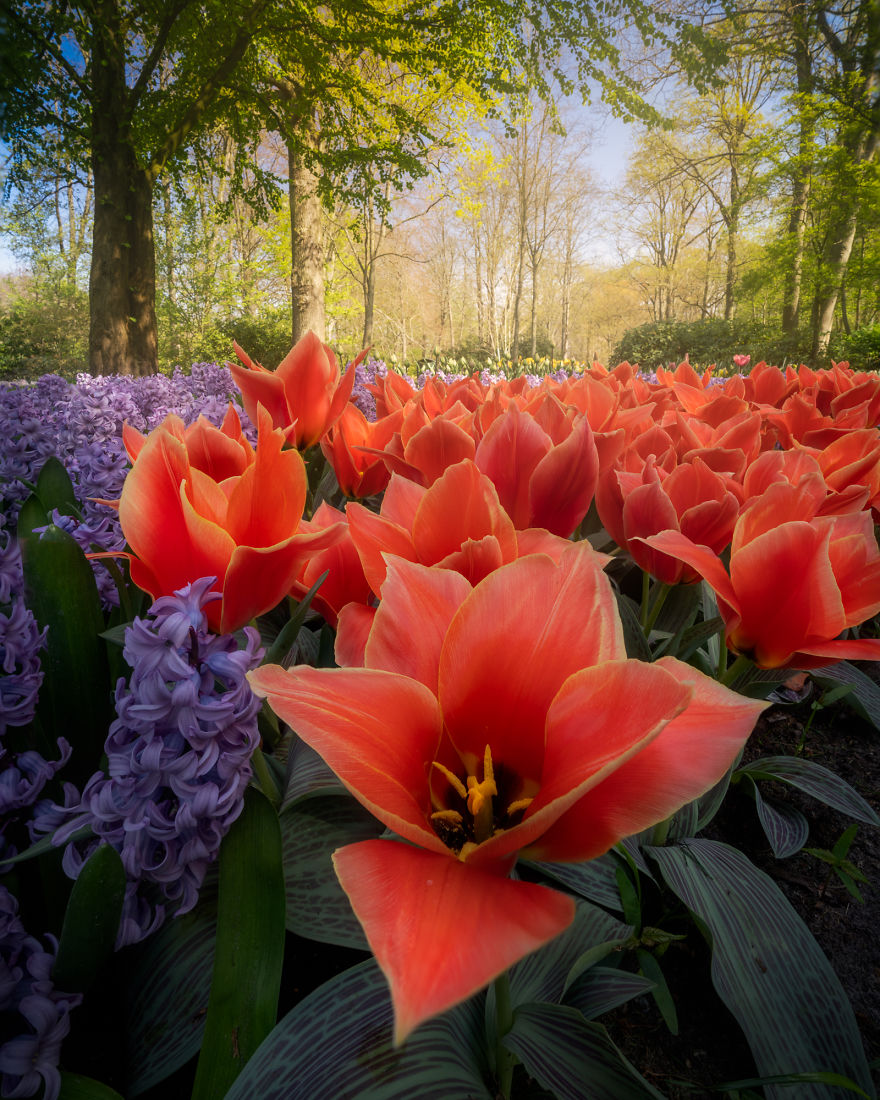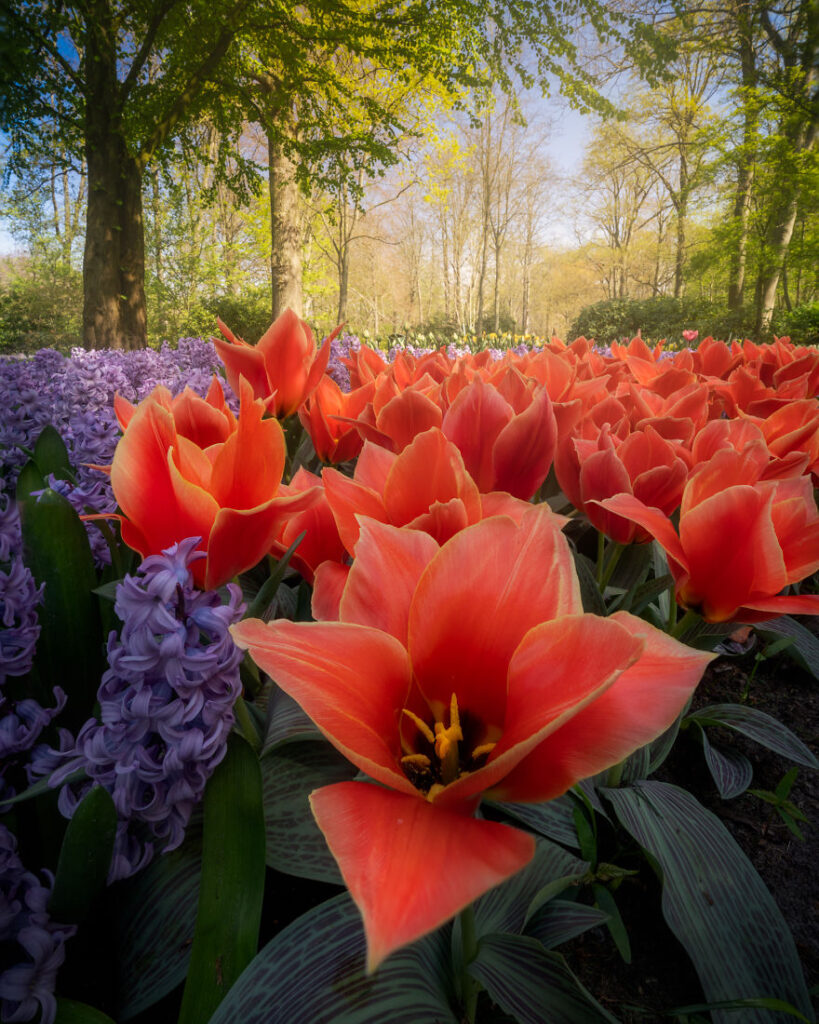 "A rare tulip species. Only a few people saw this before"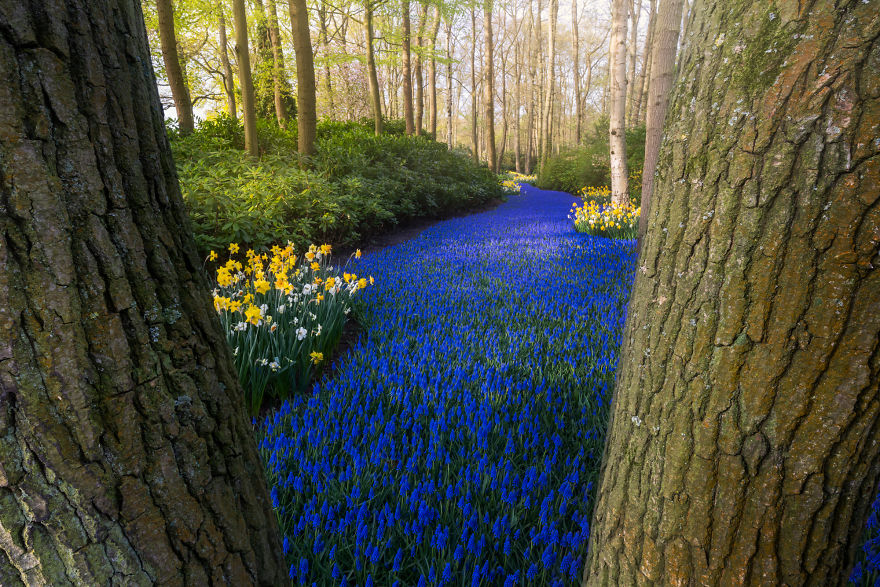 "The famous blue river. A road of blue grape"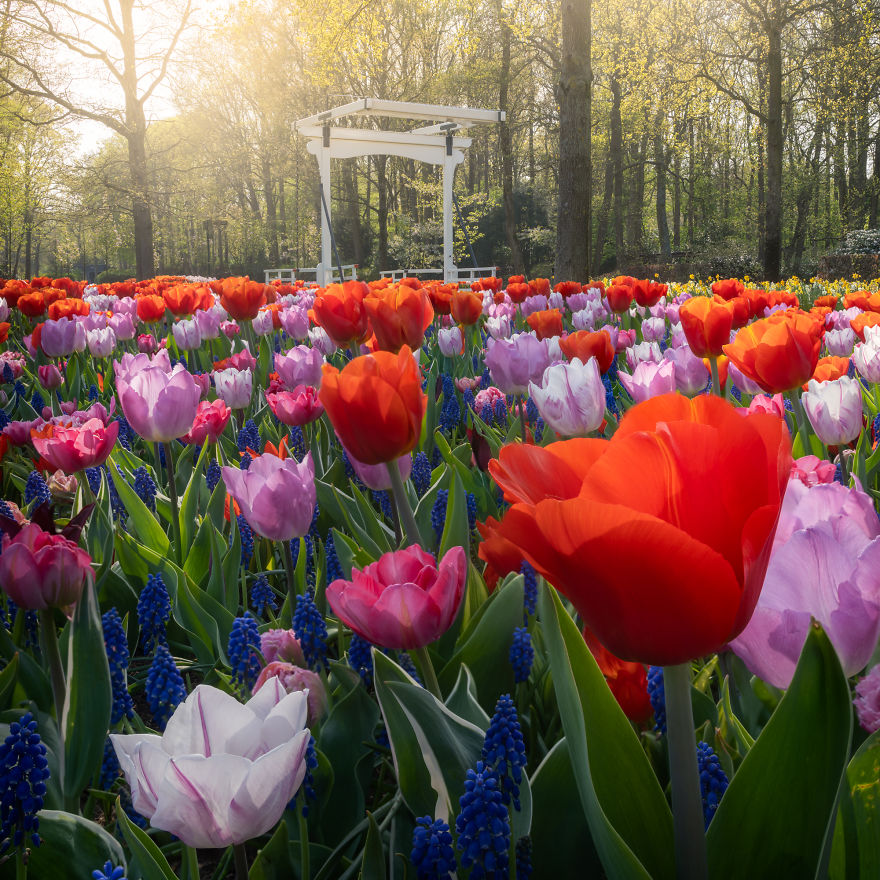 "There are a bunch of classic Dutch bridges. This one is at the entrance."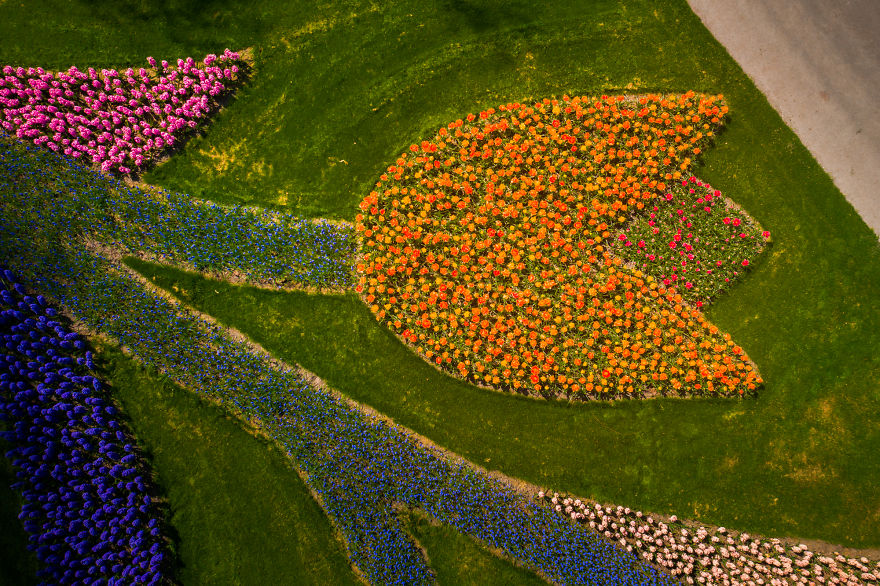 "You can't view this detail on the ground. This is a drone shot. Tulip flowers planted in a shape of a tulip flower"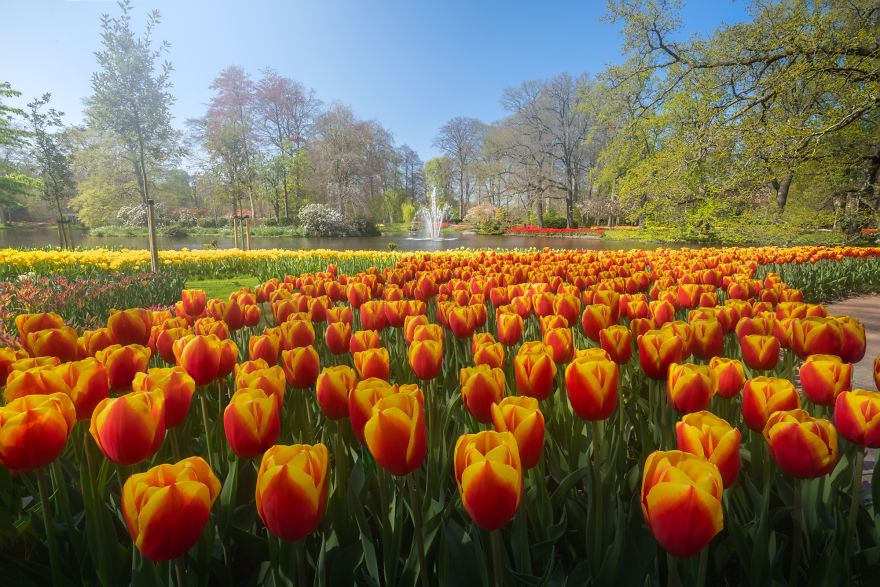 "This is one of the most beautiful places in the garden, with seas of Tulips around it."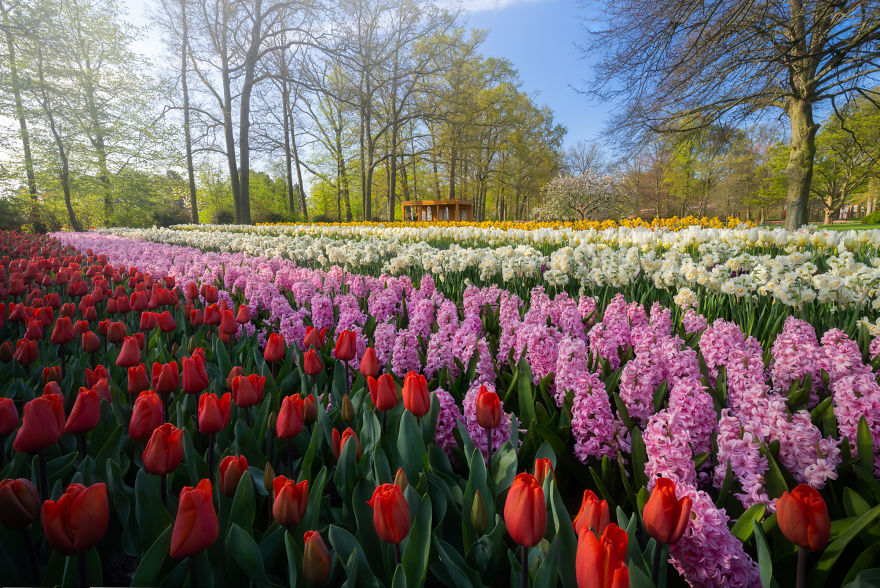 "Tulip lines and narcissus flowers in between the trees"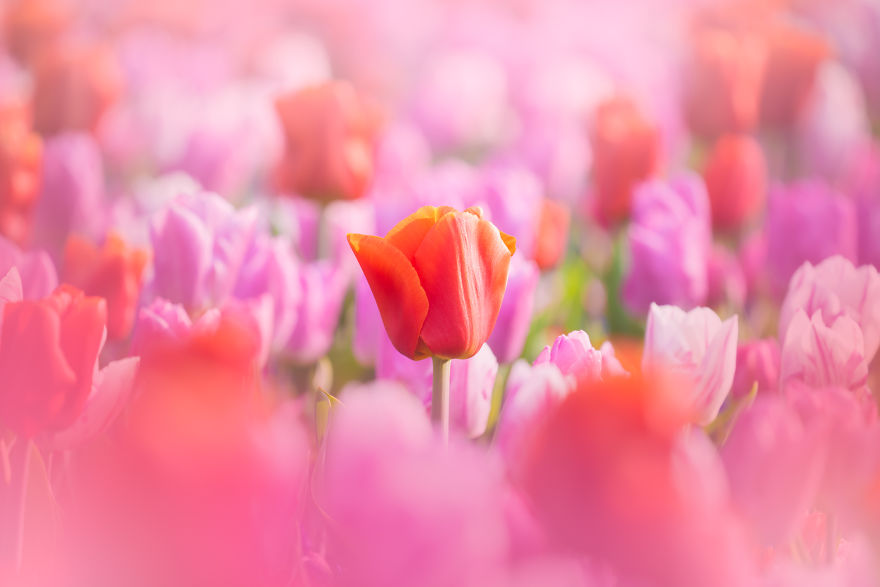 "Keukenhof is perfect the perfect place to take dreamy portraits of flowers."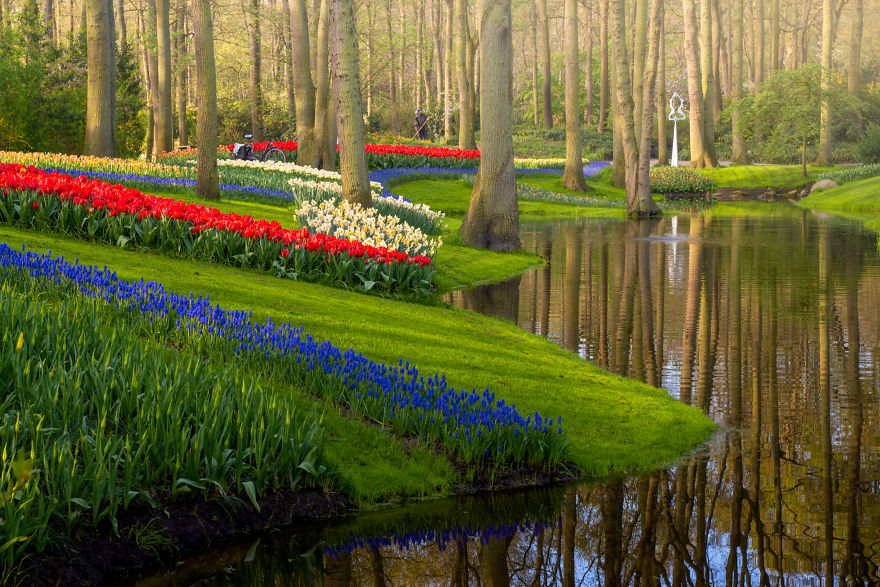 "The scene of Water reflecting the flowers and trees gives such a nice feeling. You can see a gardener in this picture if you look closely."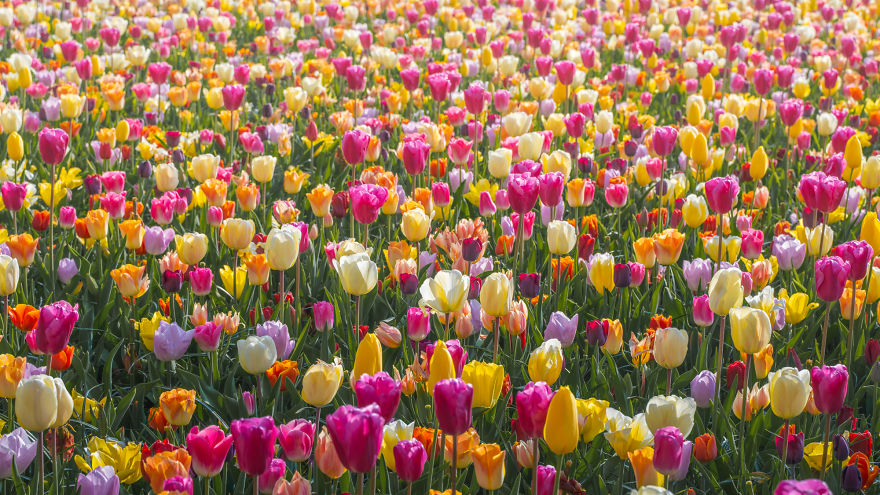 "Different colors blend and make a beautiful abstract color palette."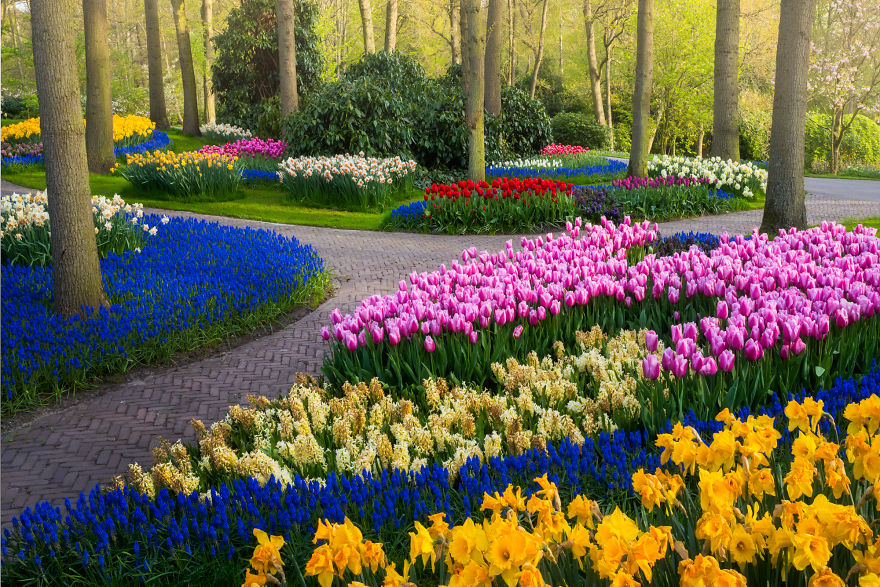 "The little paths make harmony with the trees and various flowers all around them."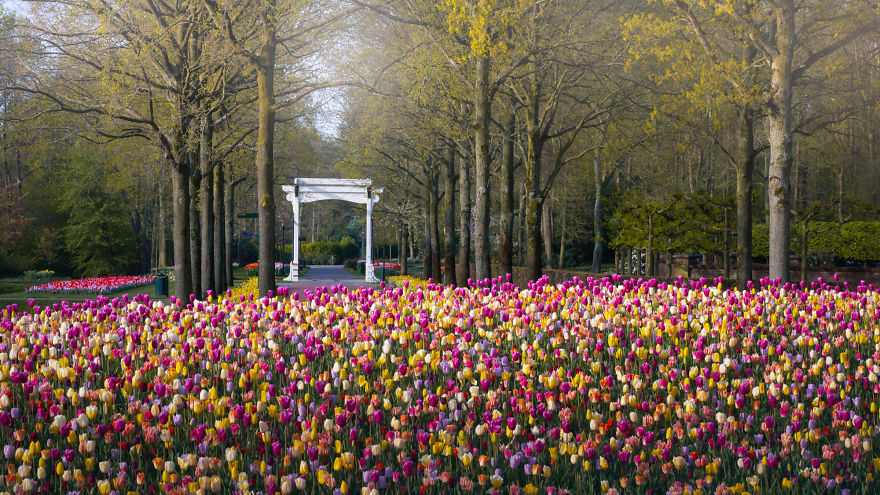 "Thousands of Tulips in front of a white bridge"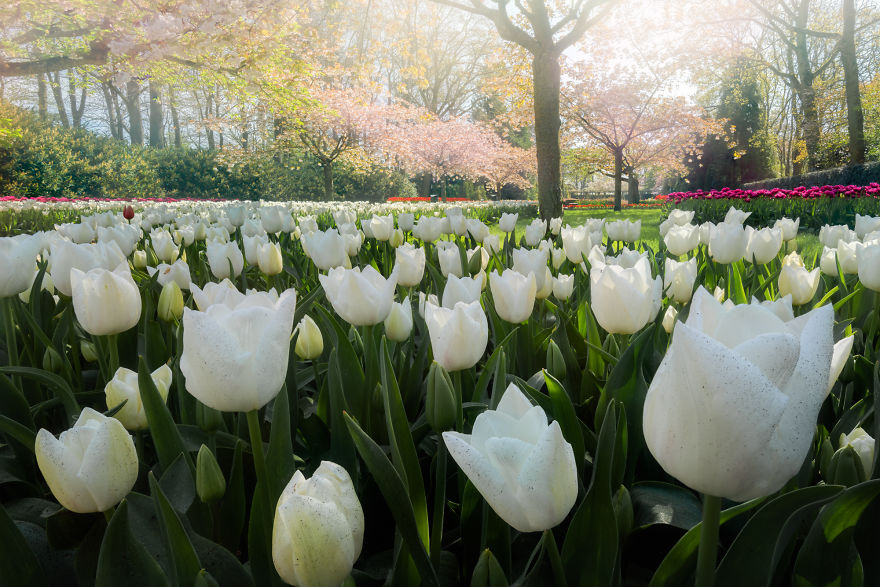 "Cherry blossom area in the park."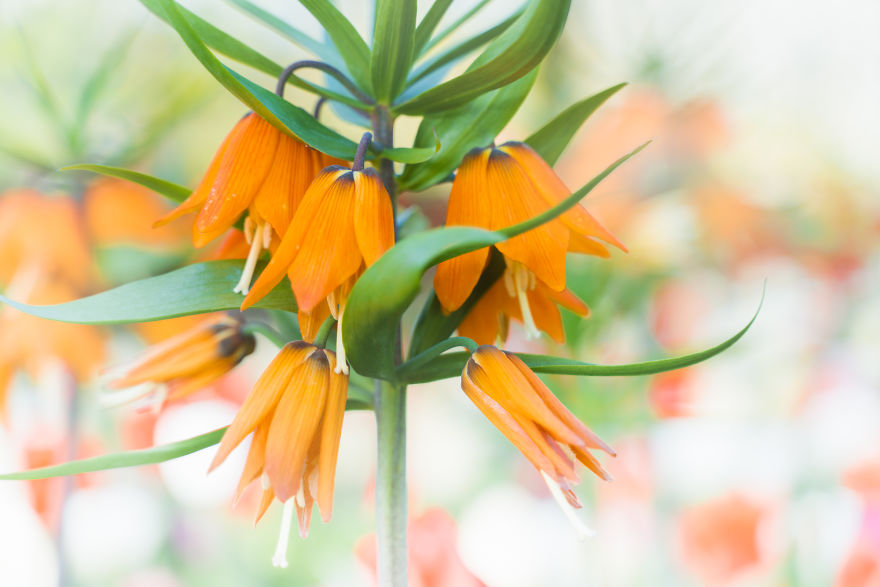 "A portrait of a Fritillaria Imperialis flower"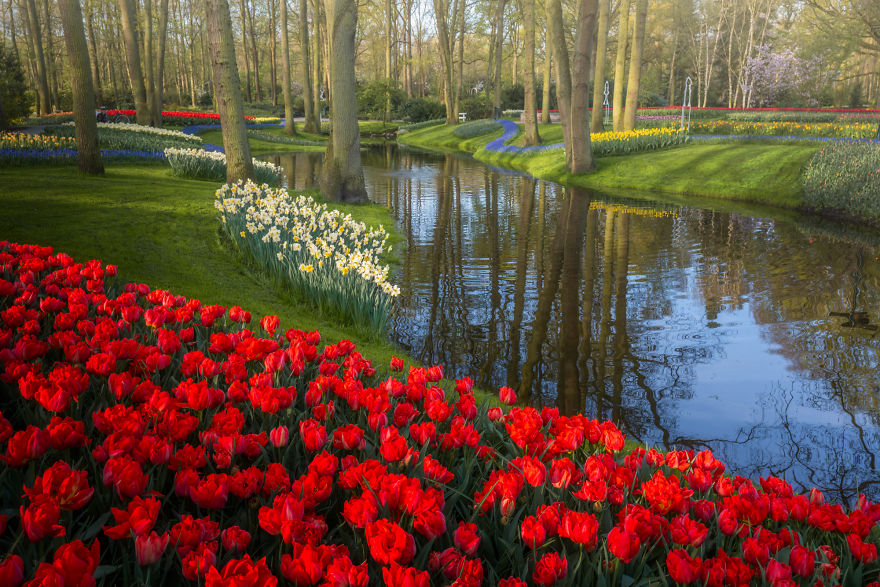 "Flowers, water lines, and paths are all in a zig-zag."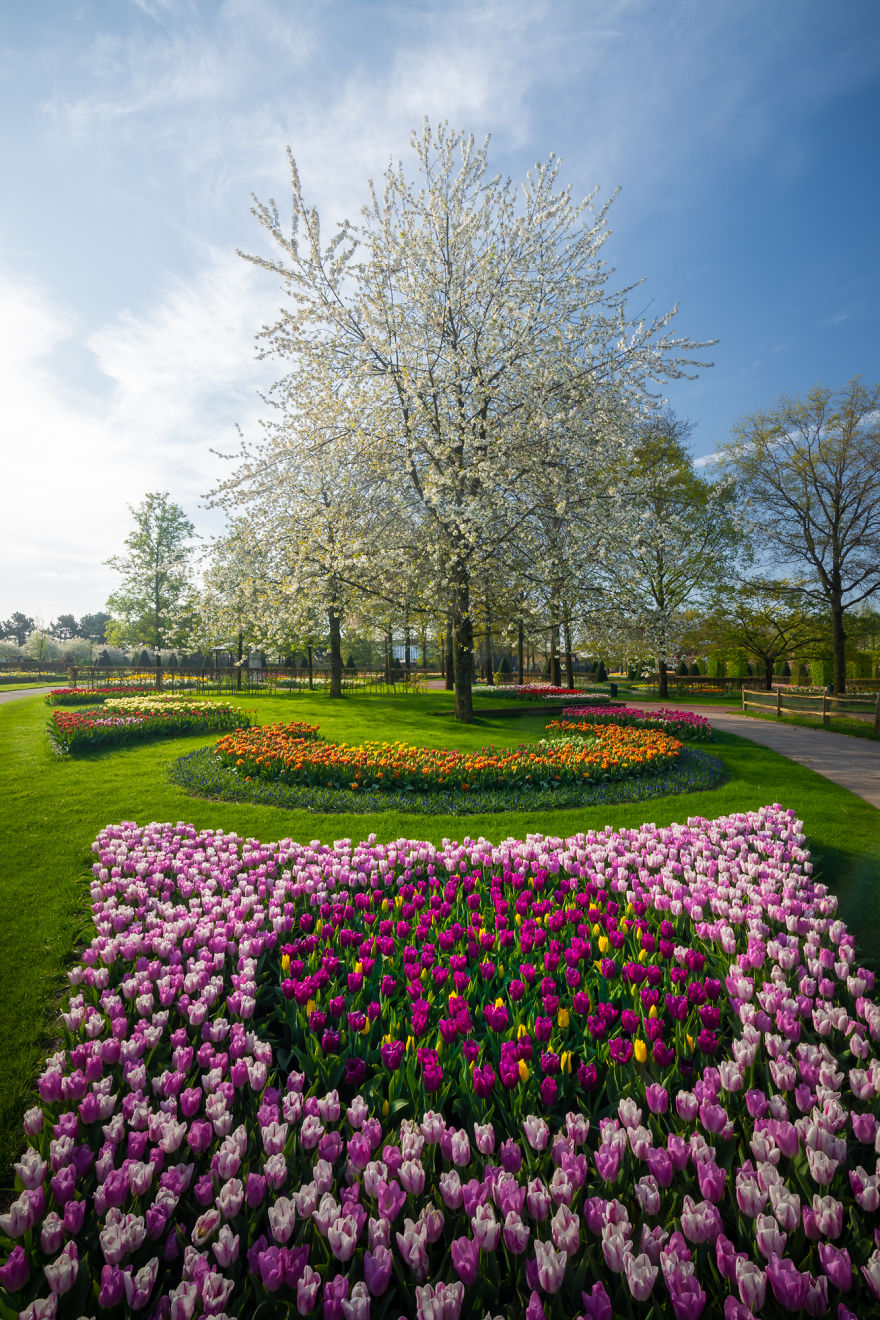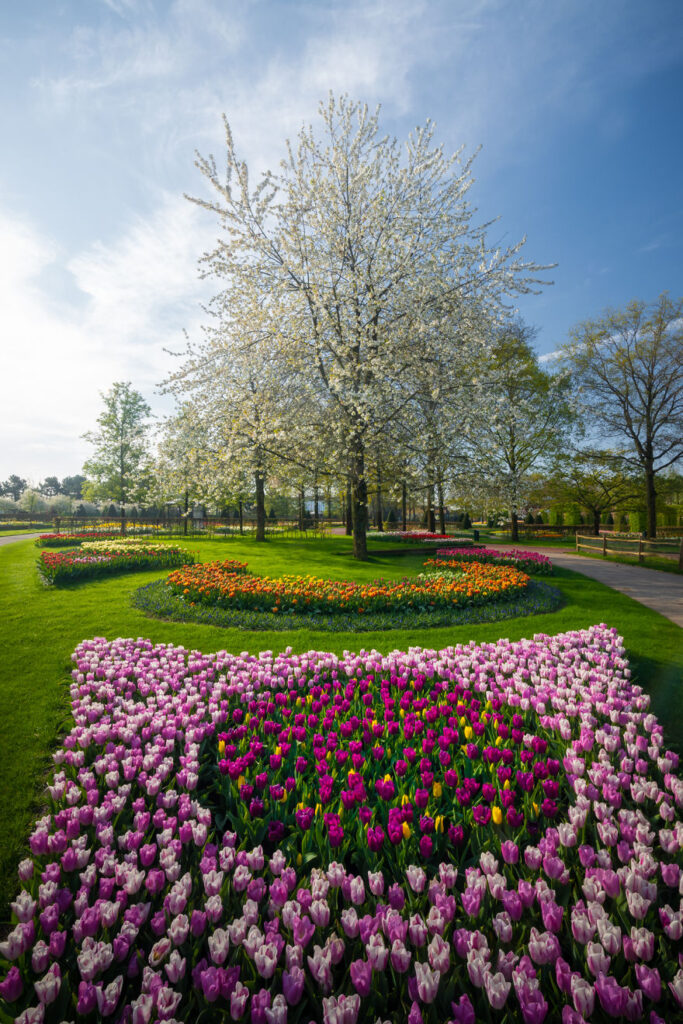 "Flowers that are planted in the shape of the signature design of The Keukenhof"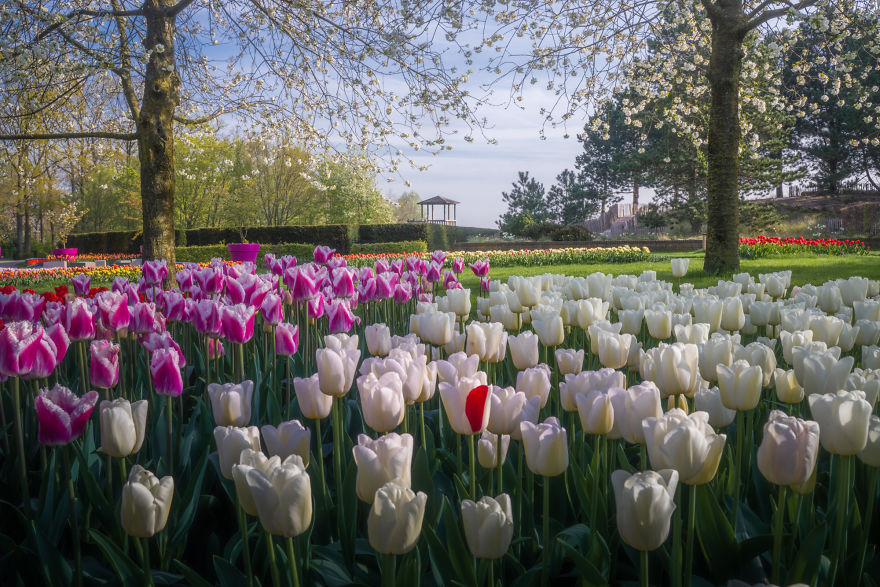 "A white tulip with a red leaf standing out in the lot"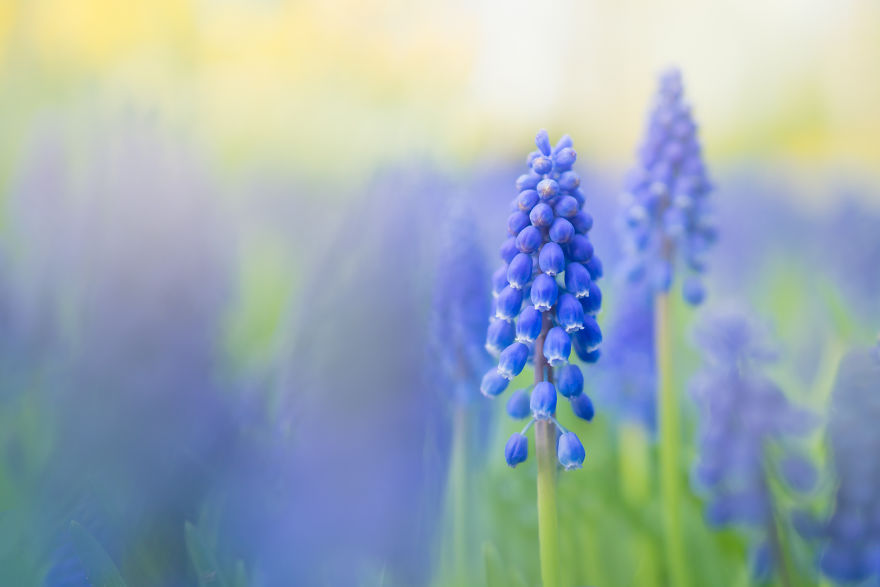 "Grape hyacinth"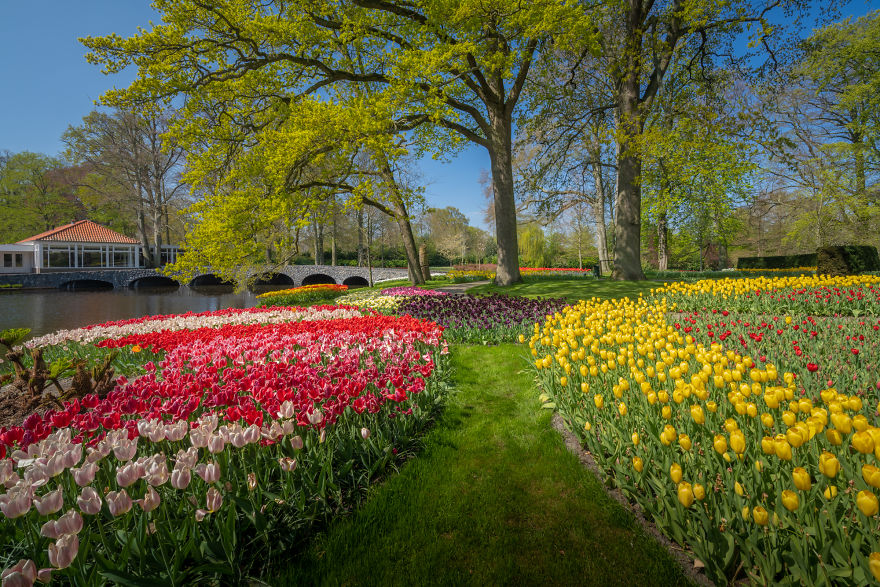 "It is summer, but this image gives a summer feeling."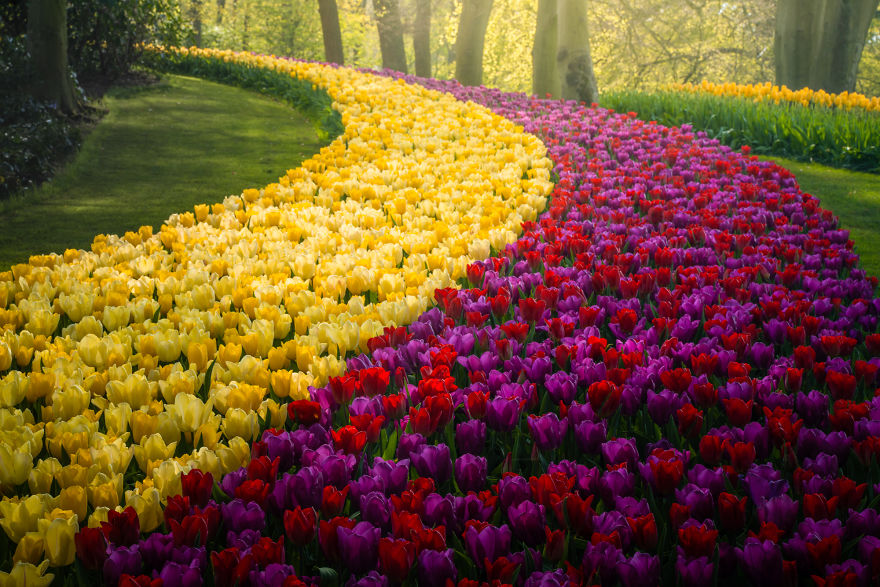 "These shapes and lines of tulips are unique."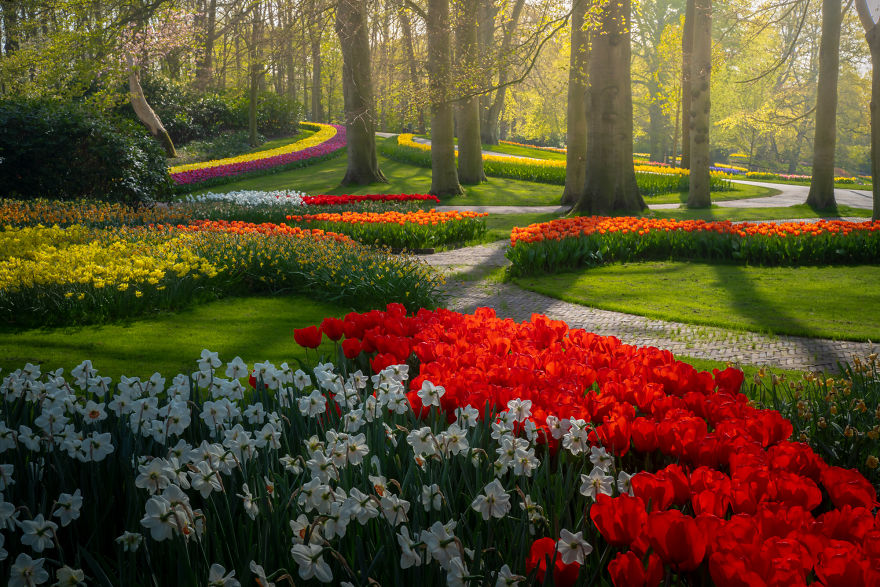 "Sun was glancing through the trees in the afternoon."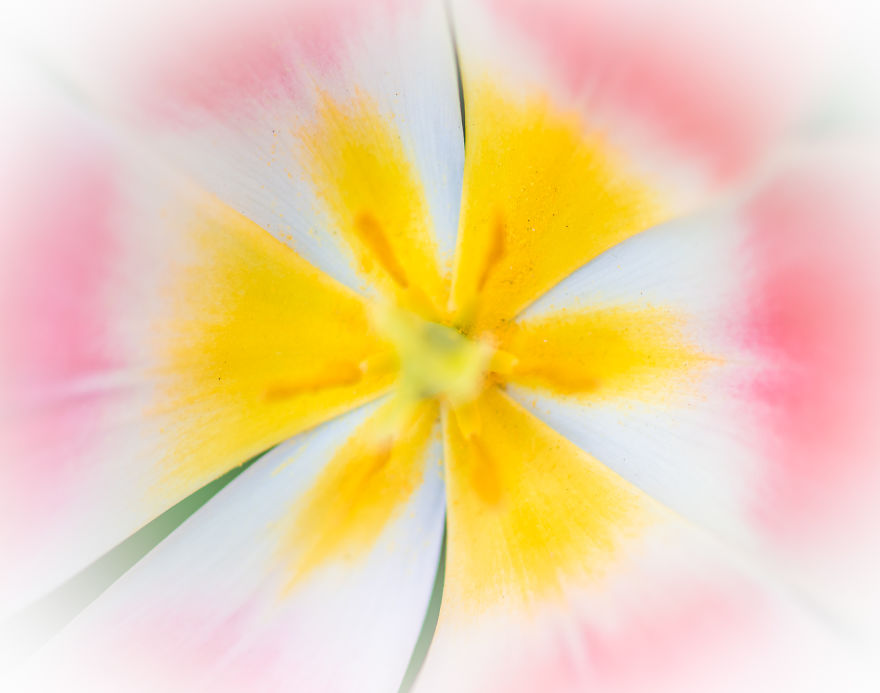 "To capture a macro image, all the flowers in the garden are unique."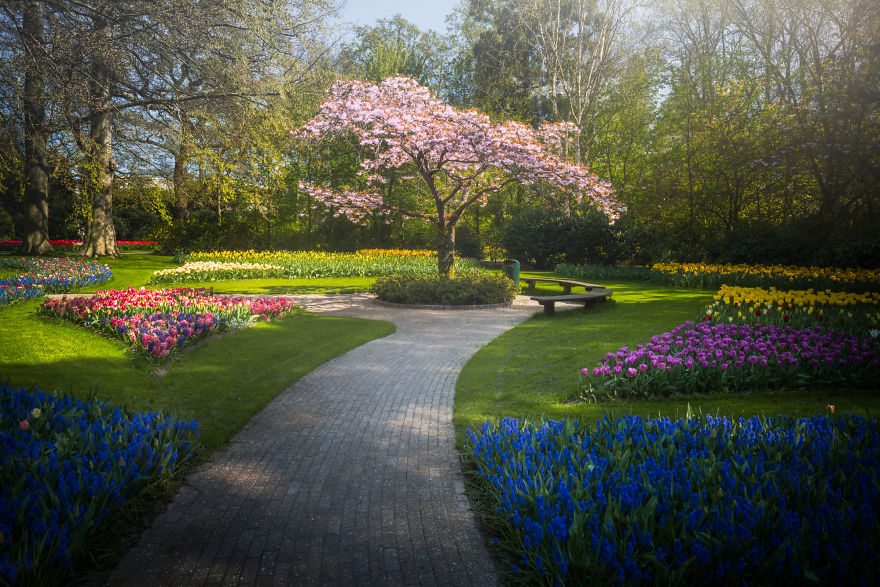 "Japanese cherry blossom tree. It's also one of the most attractive spots in the park."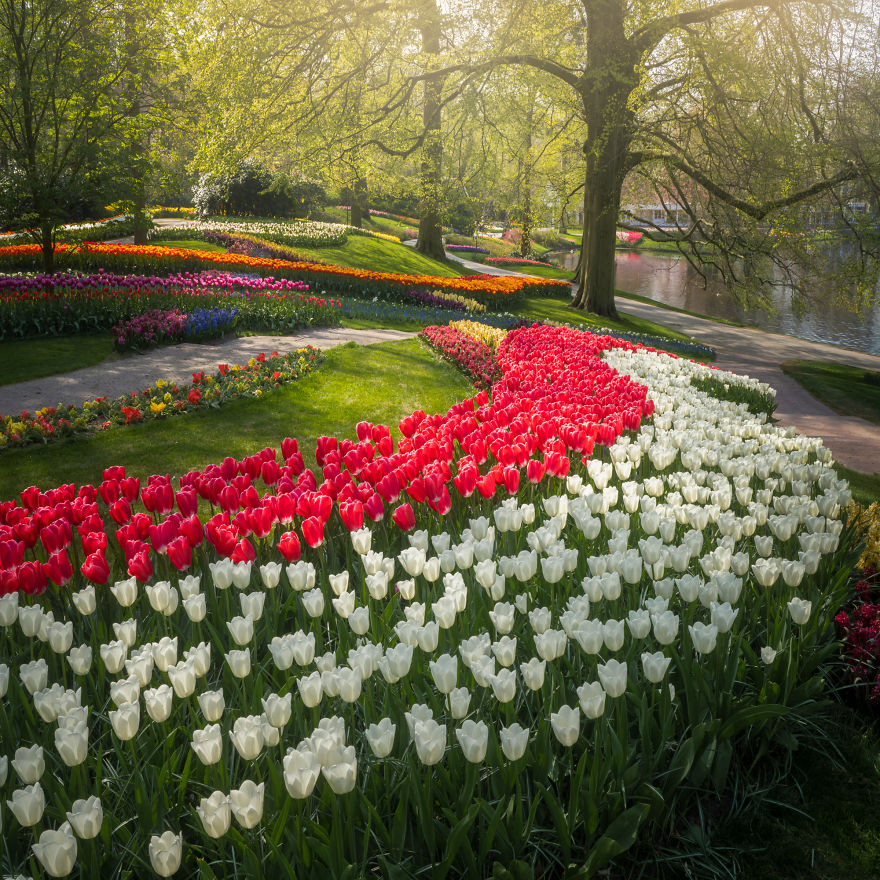 "Tulip lines and a pool on the right"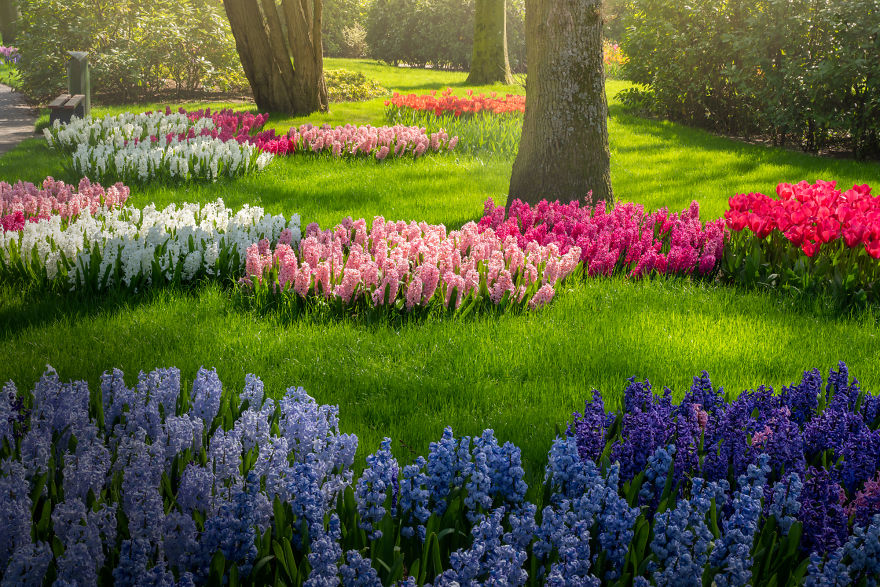 "Different colored hyacinth flowers patches that placed on the grass between trees"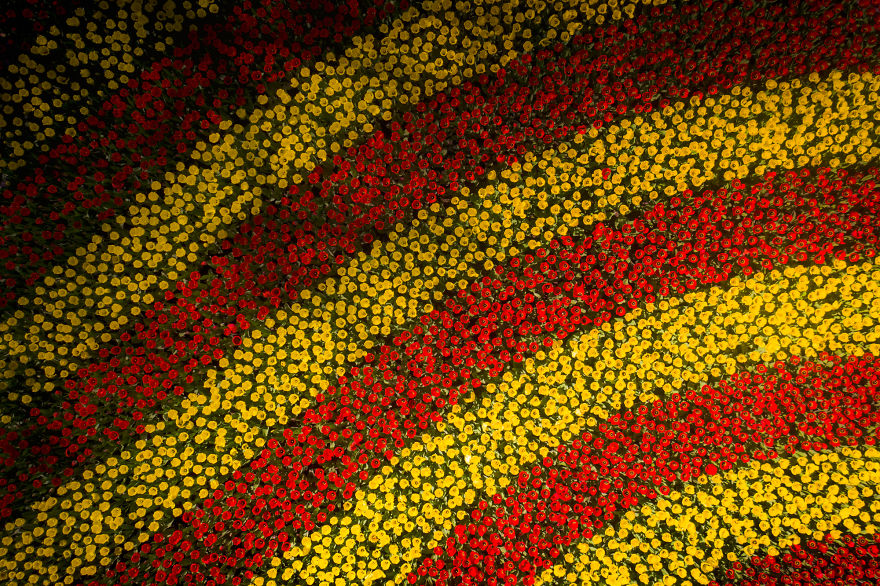 "Drone shot from 10 meters above. Red and Yellow carpet of tulips"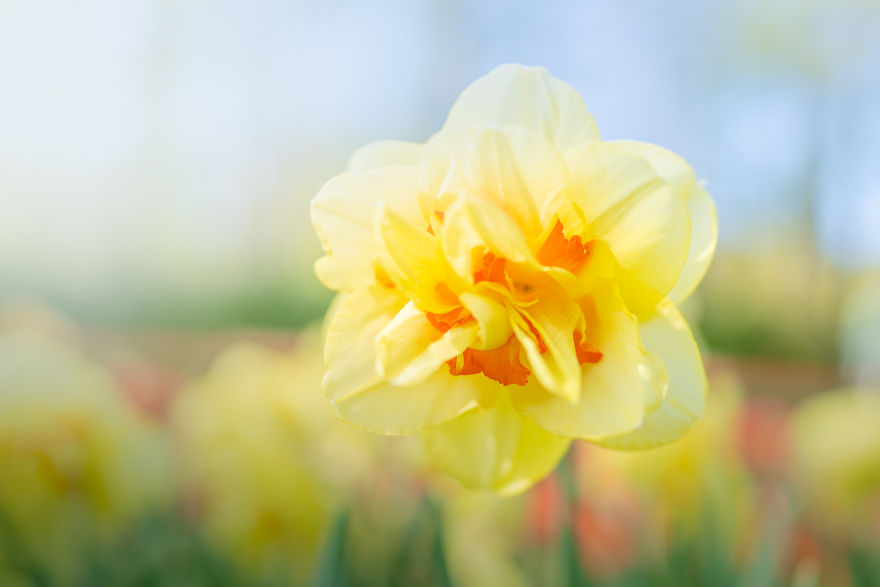 "A beautiful breed of a narcissus flower"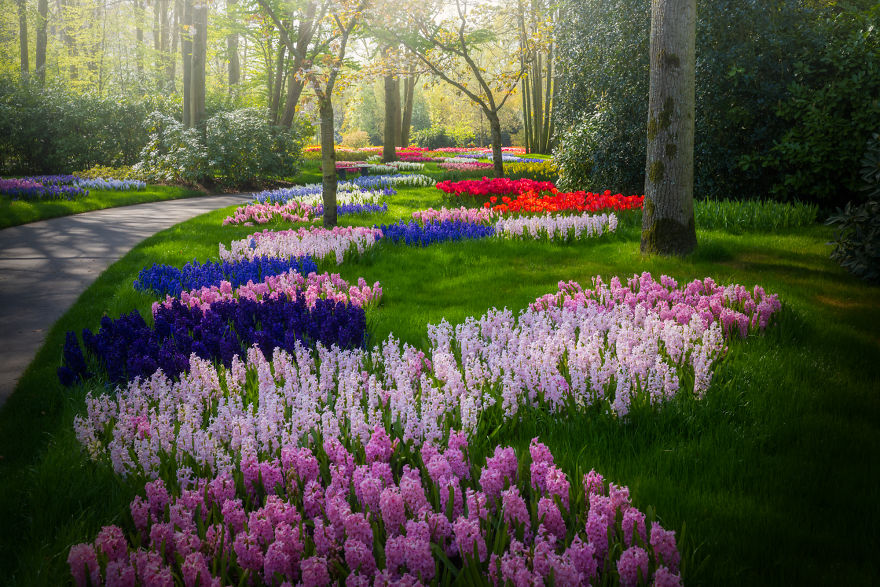 "Different types of flowers with many colors along the paths, and the trees everywhere in the park"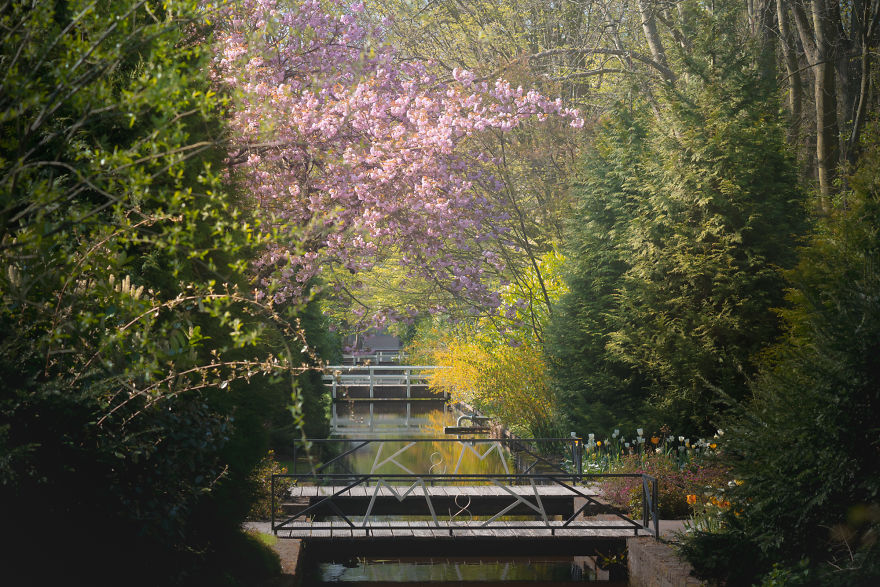 "Walking bridges and the cherry blossoms"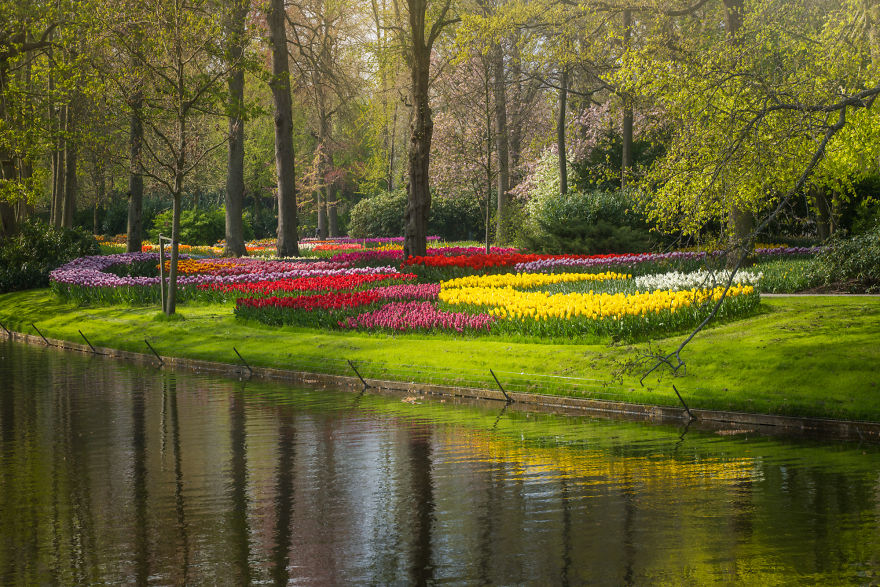 "The beauty of flowers and trees reflected through the Water"