If you have a loved one in your life and you don't want to forget about that person forever, then inking matching tattoos together will do the job for you. It doesn't need to be your girlfriend or boyfriend or even husband or wife to have matching tattoos. It can be your best friend, cousin, family member, or even your pet.
It is more prevalent among best friends and couples because they can express their true feelings through these tattoos and prove to the world that their bond is forever. Most of the matching tattoo designs contain meaningful quotes. Some tattoo designs meaning is hidden from the public, who knows only them. Scroll down to see the best matching tattoo that we collected for you. Make sure to share with the person you love, then you also can have matching tattoos together.
#1 After a long time, I got to spend some time with my little sister. So, we got tattoos for remembering our old times.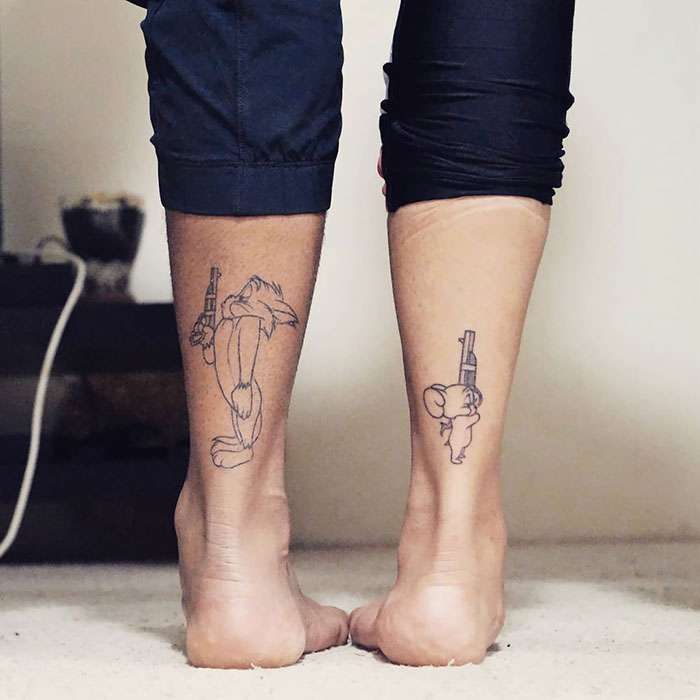 #2 Sibling identification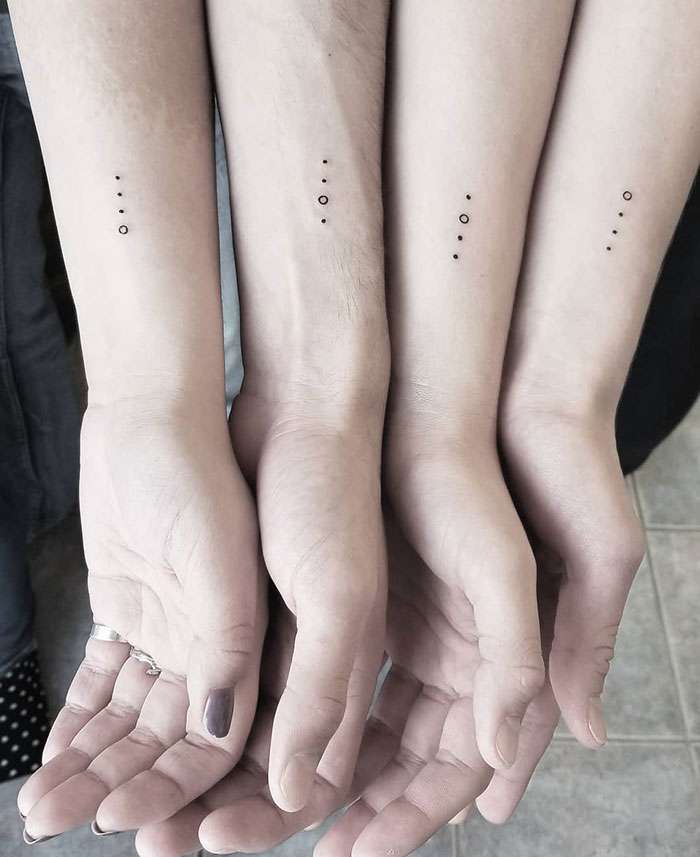 #3 Books and games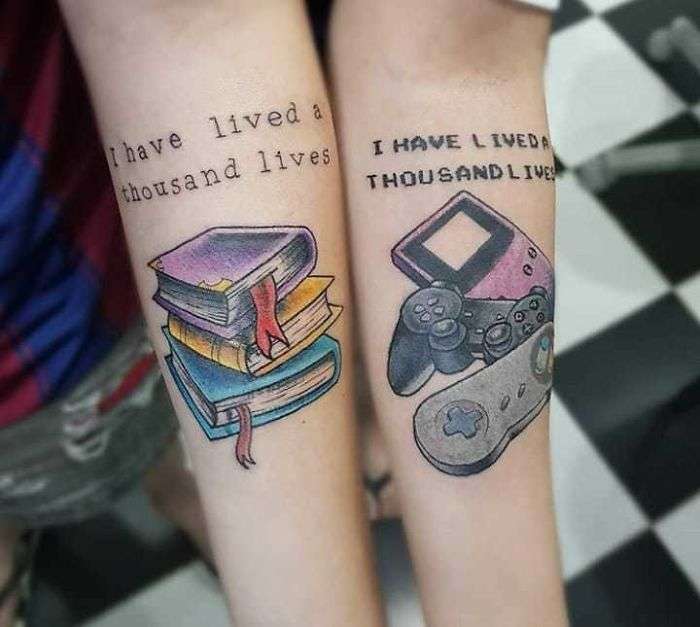 #4 Adorable avocado tattoo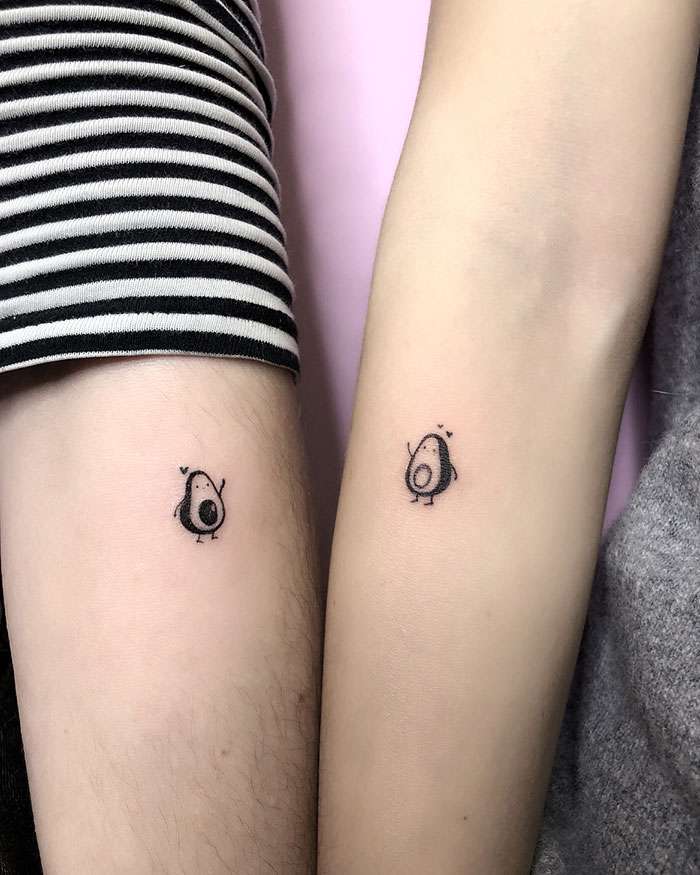 #5 Brother and sister matching tattoos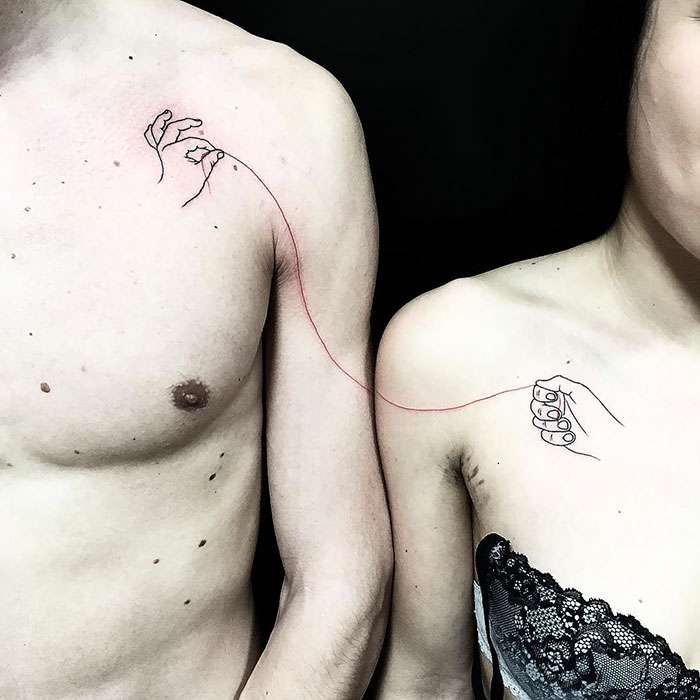 #6 Mother and her daughter matching tattoos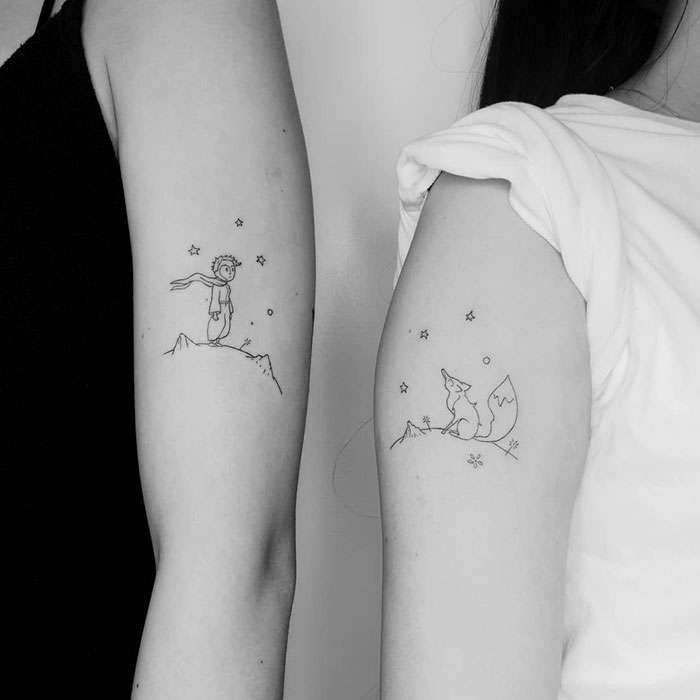 #7 Two best friends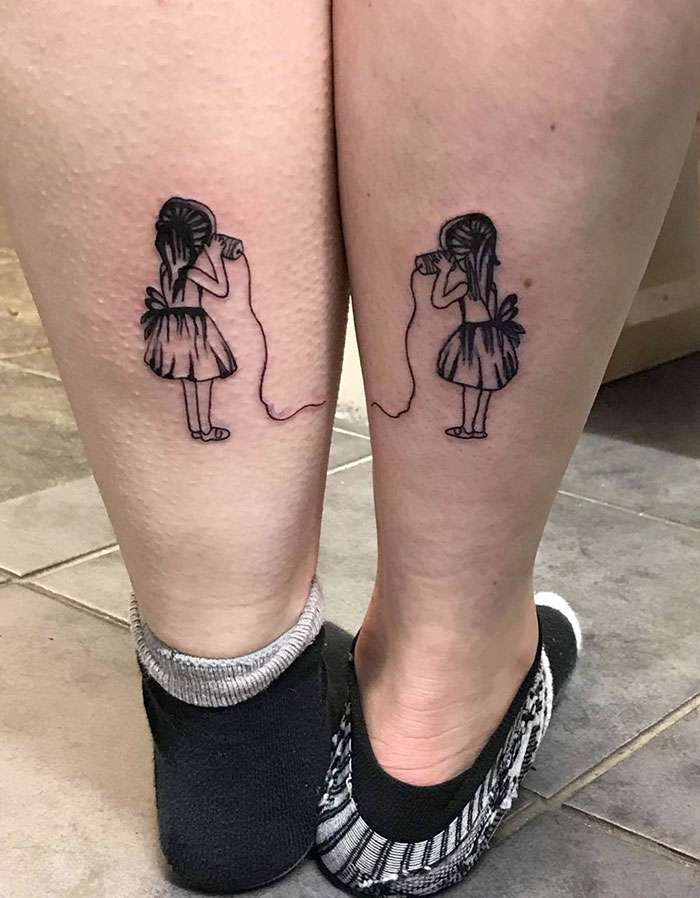 #8 He has a lighthouse, so he is guarding her ship's way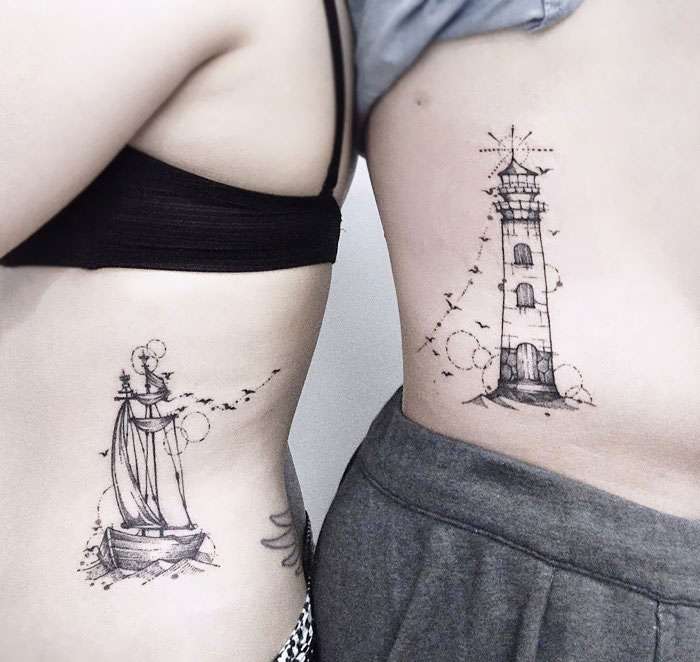 #9 Ship and the anchor, good matching tattoos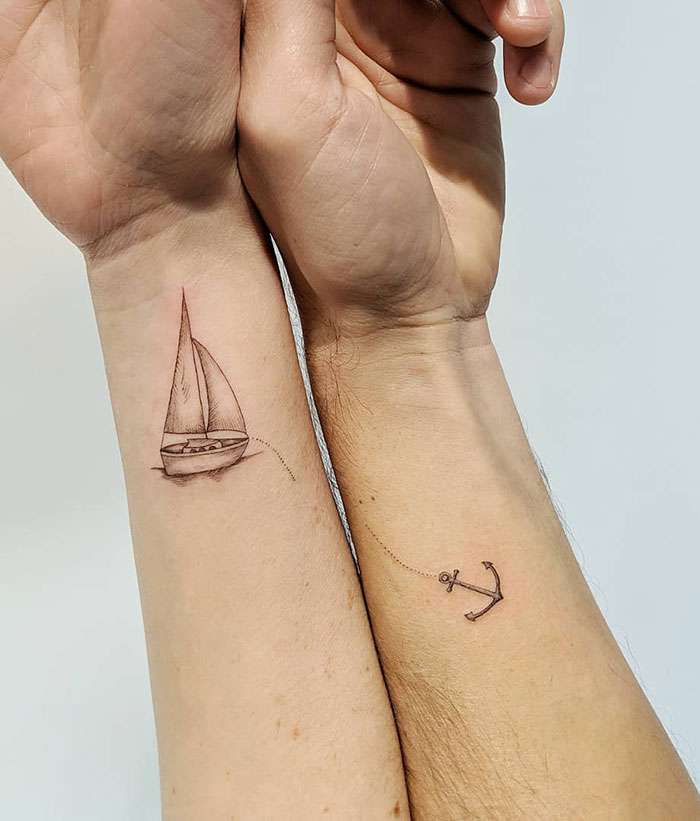 #10 Matching arrow design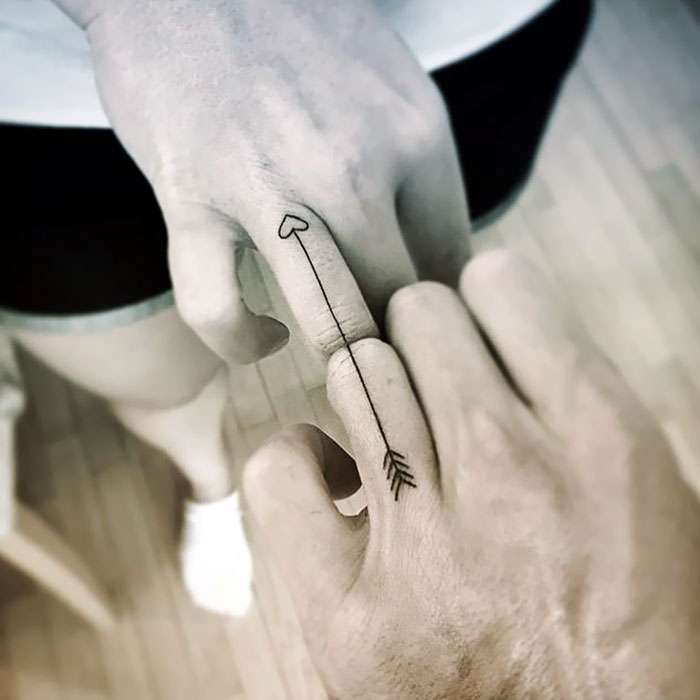 #11 Ice age matching tattoos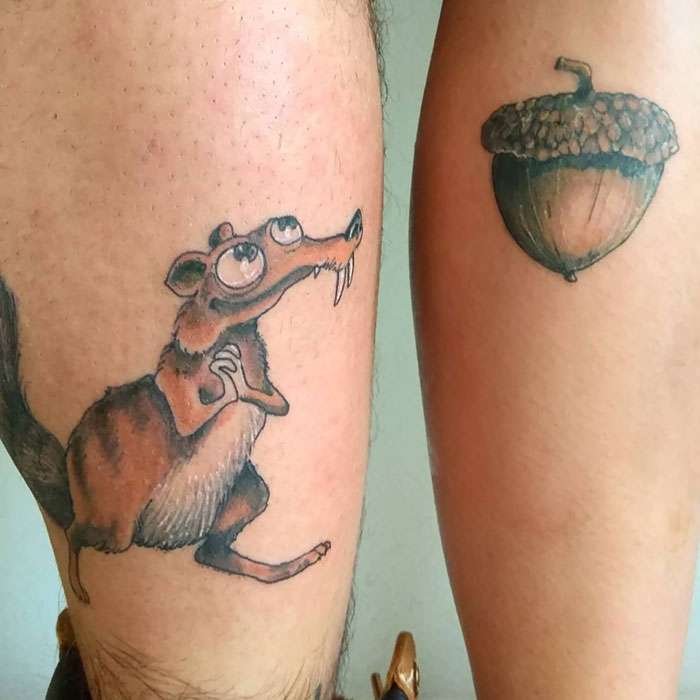 #12 Harry potter quote for matching tattoos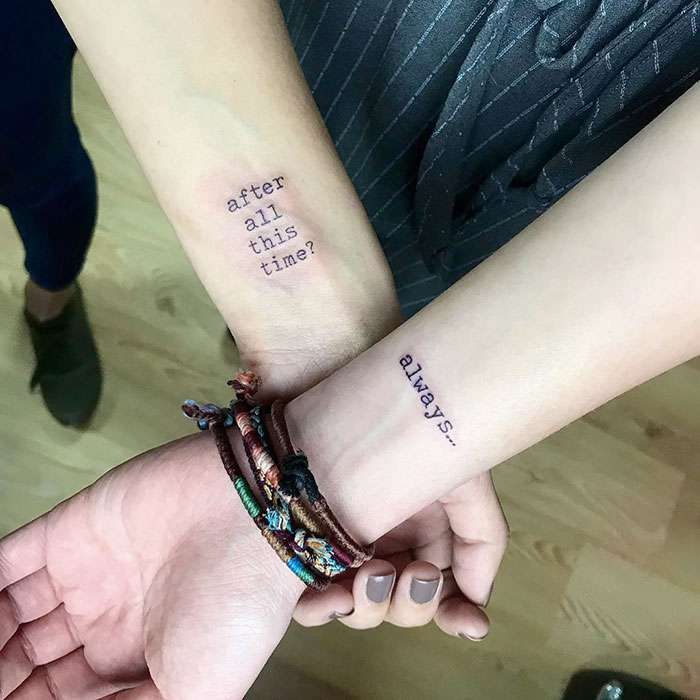 #13 Hearts tattoo made up of fingerprints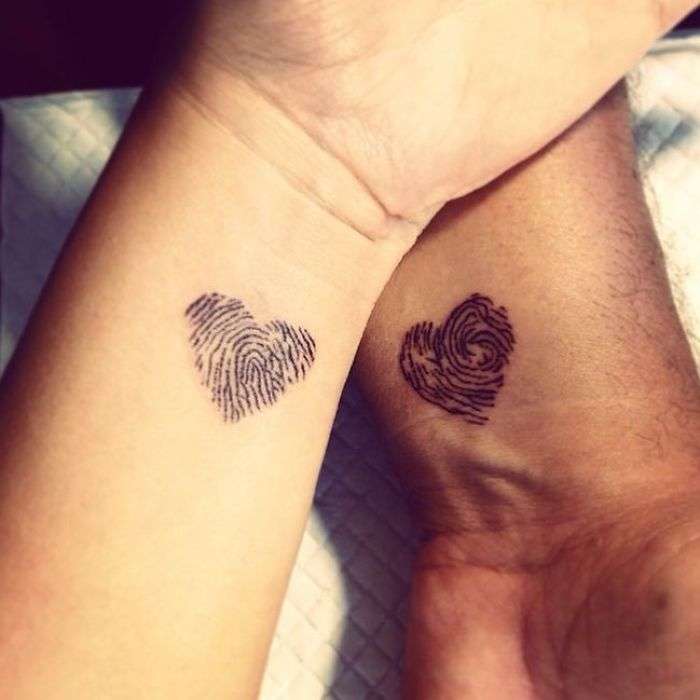 #14 Wolf tattoos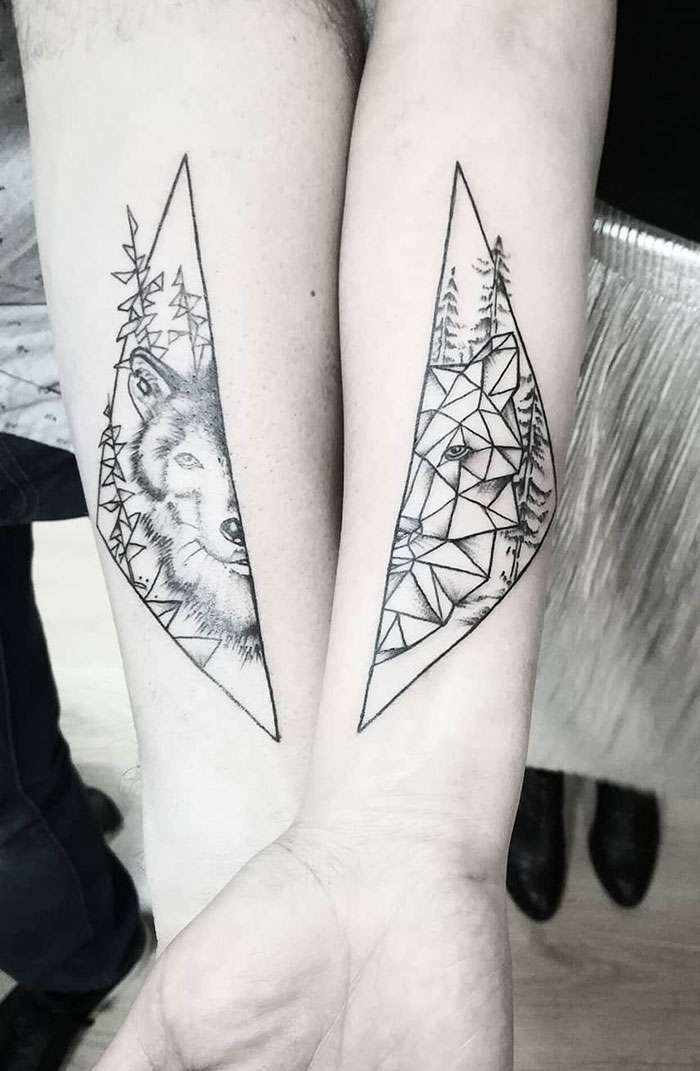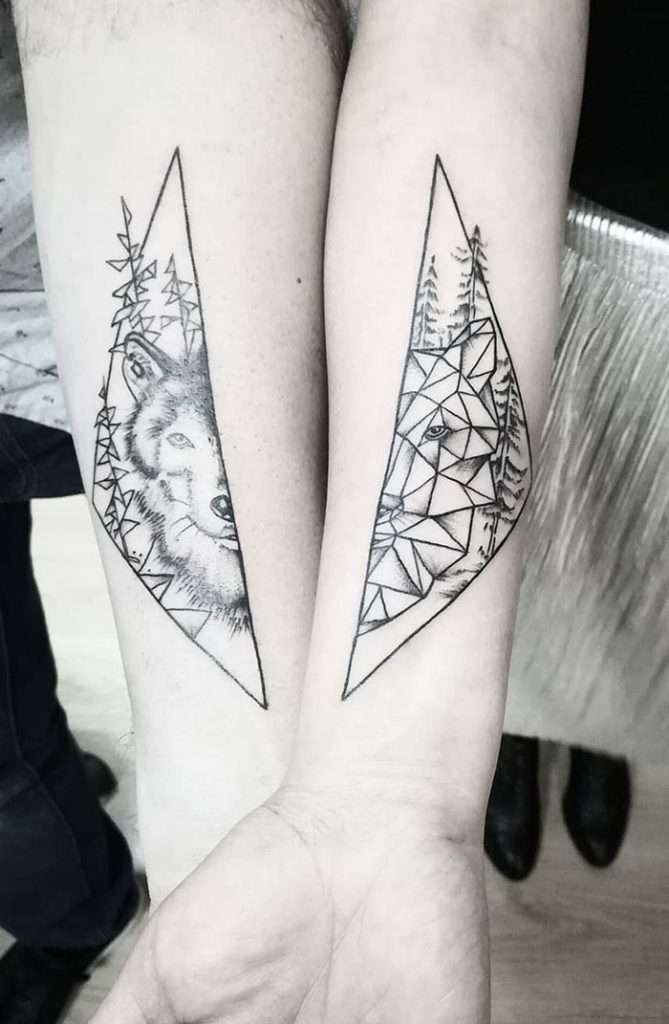 #15 Matching tattoos, inspired by the movie Jumanji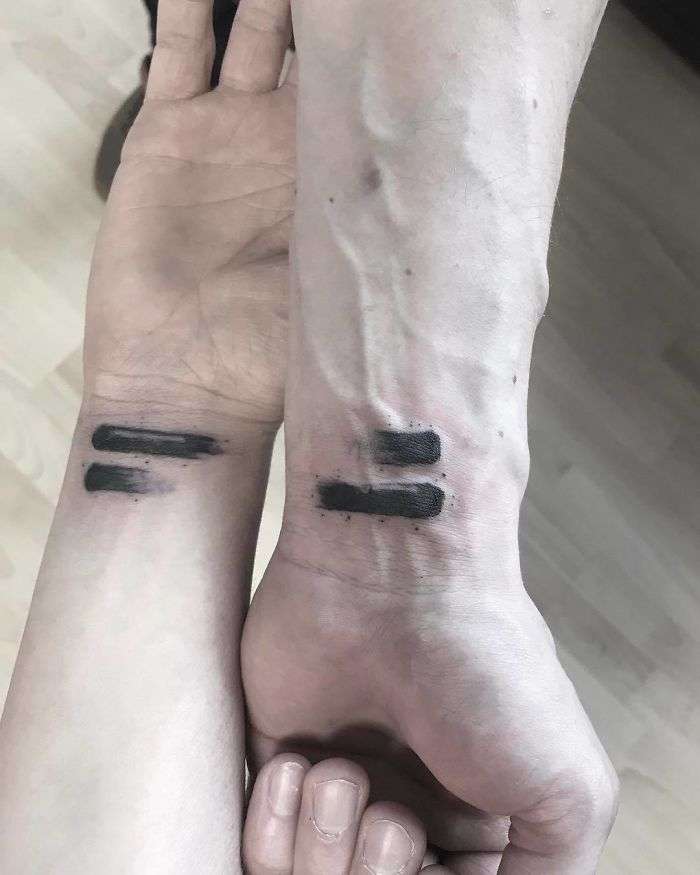 #16 Sun and Moon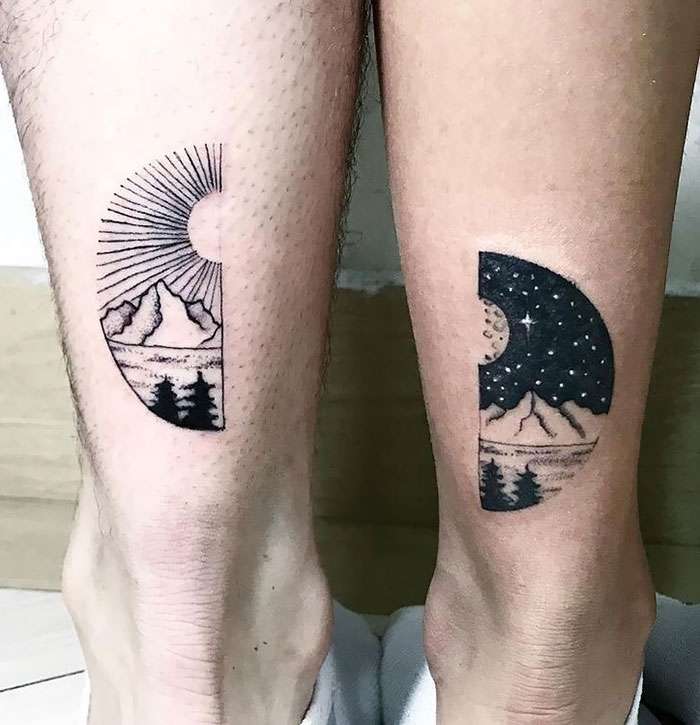 #17 Another sun and moon matching tattoos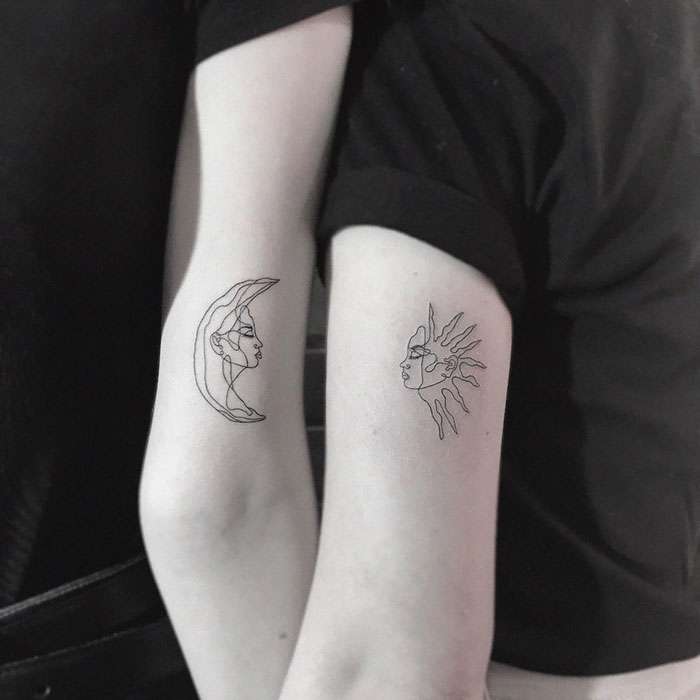 #18 Matching whale tattoos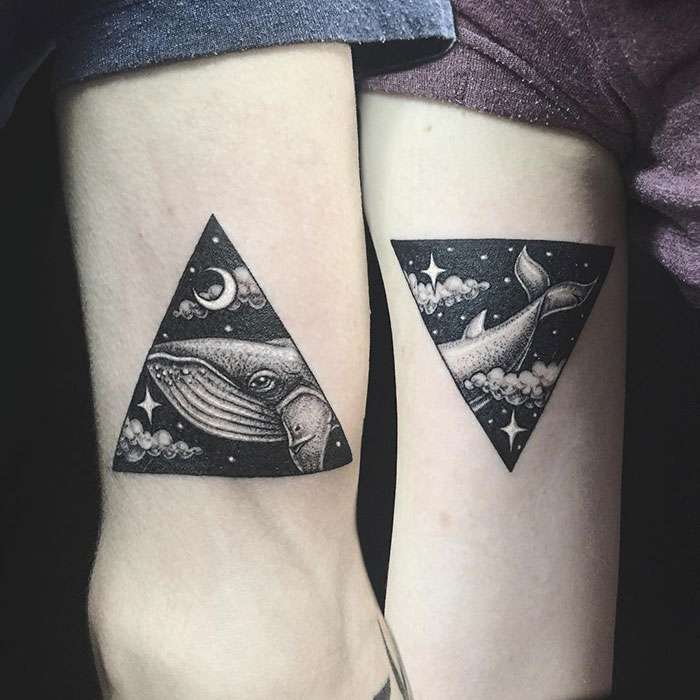 #19 Matching bird tattoos, they are cute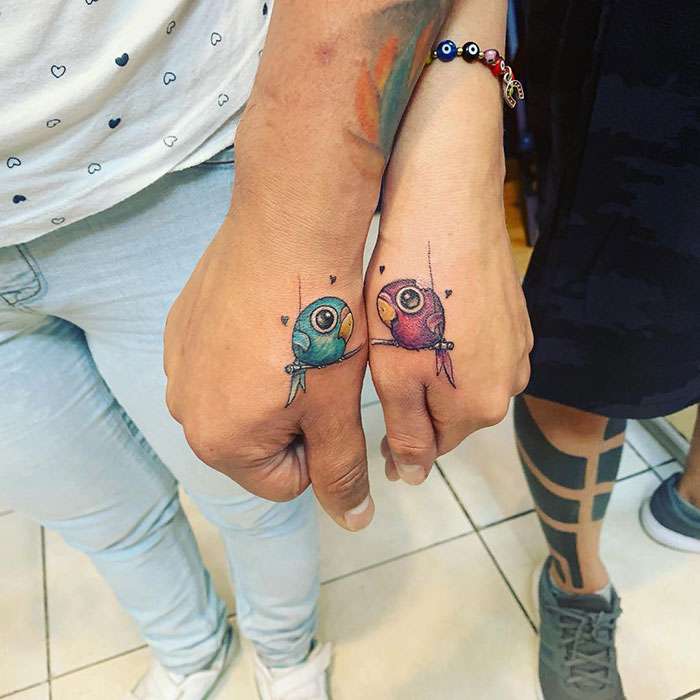 #20 Reaching for each other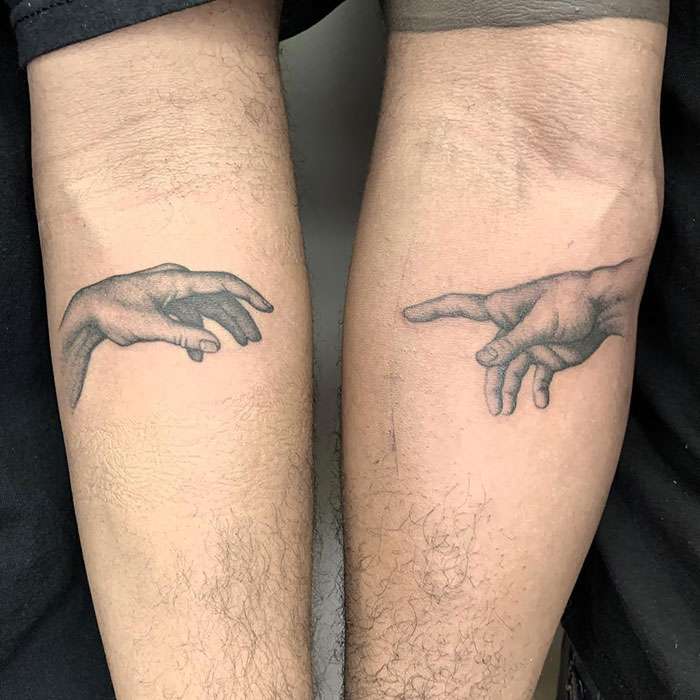 #21 Smart matching tattoos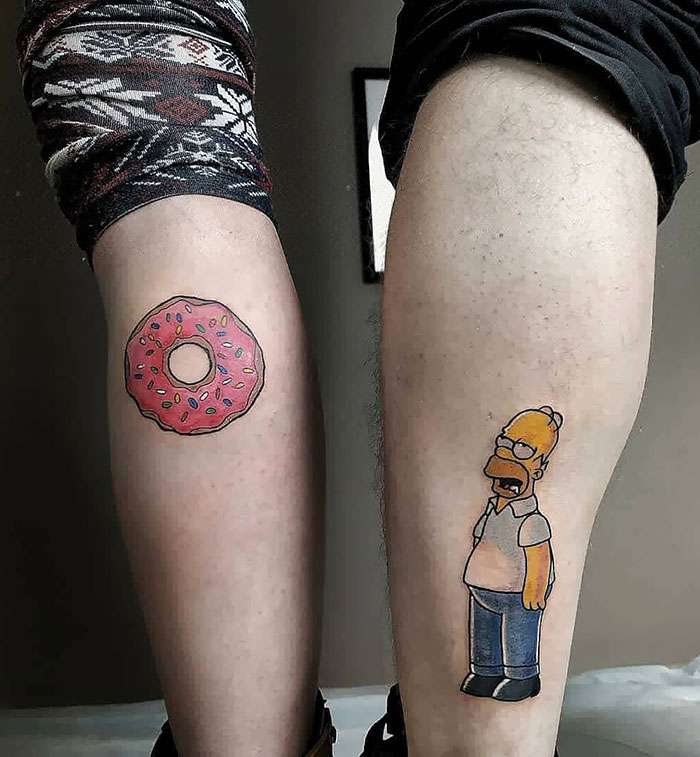 #22 Simple fox tattoos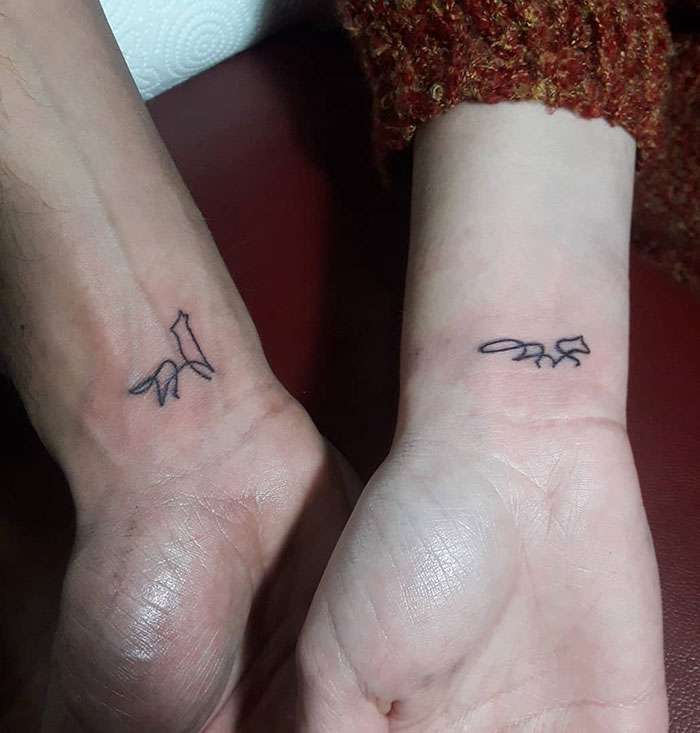 #23 Sisters matching tattoos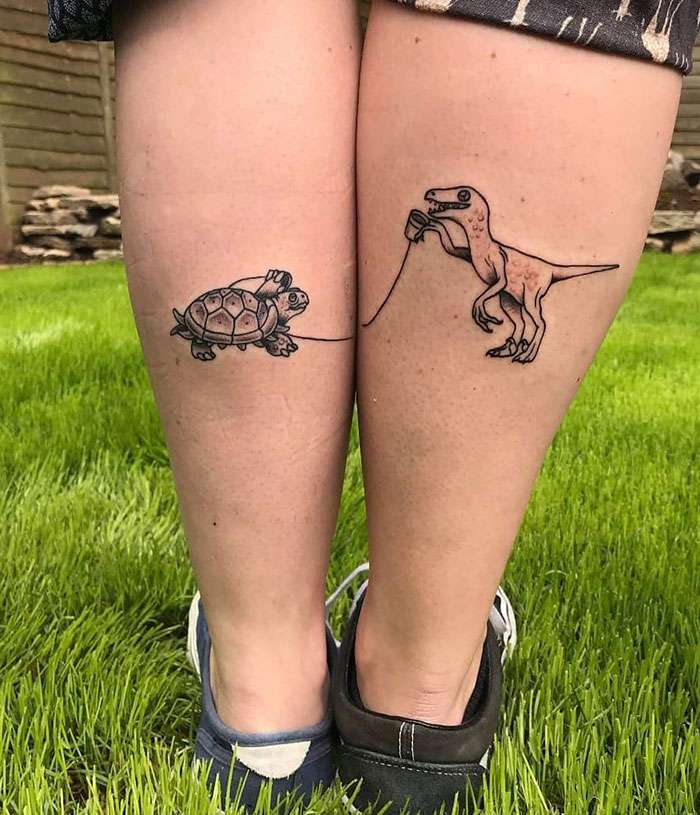 #24 Meaningful coffee cup tattoos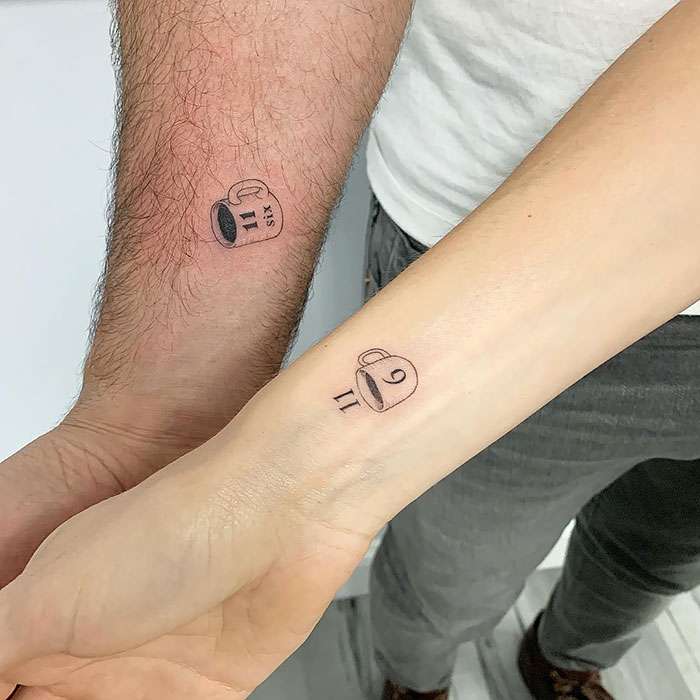 #25 Matching fruit tattoos for couples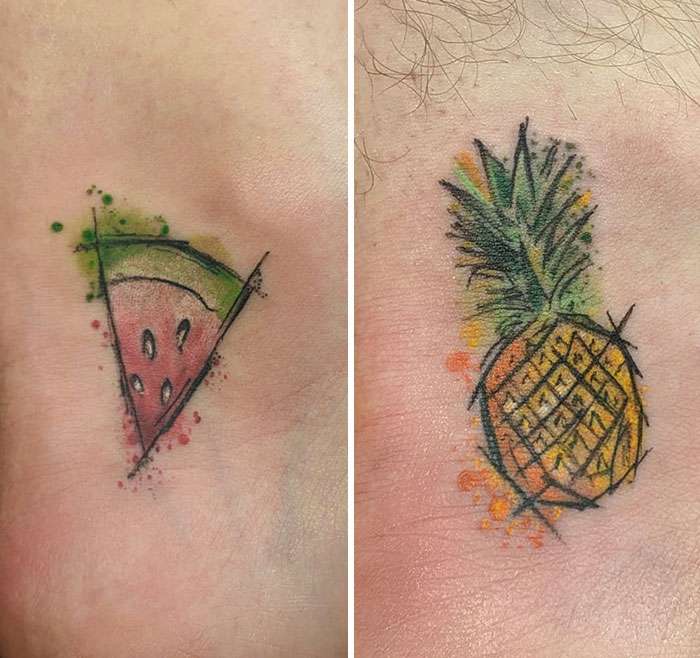 #26 Astronaut and a deep-sea diver, the designs are meant to stand alone to imitate each one's style, but still look linked when brought together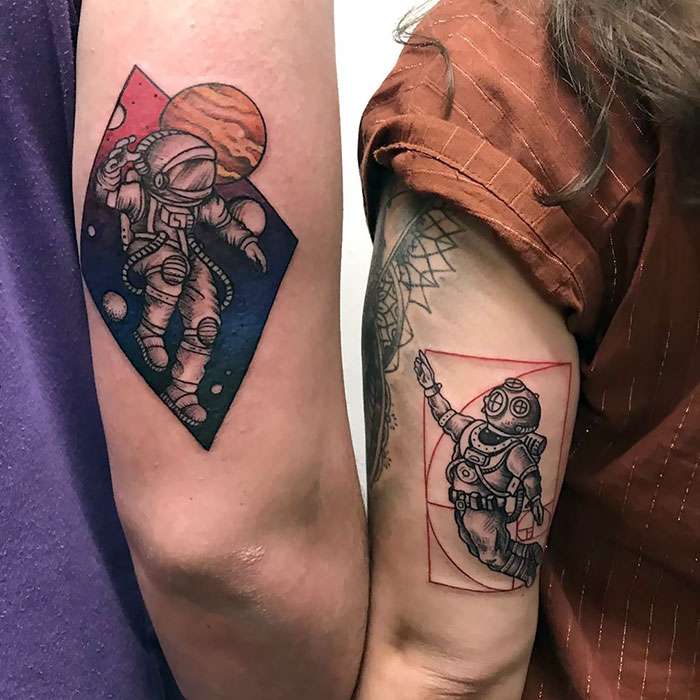 #27 Pulp fiction tattoos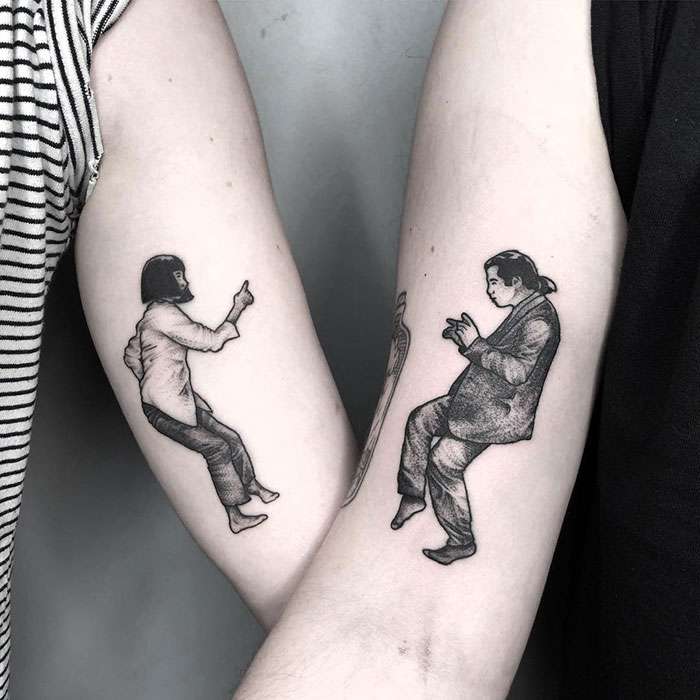 #28 Bow and arrow, matching perfectly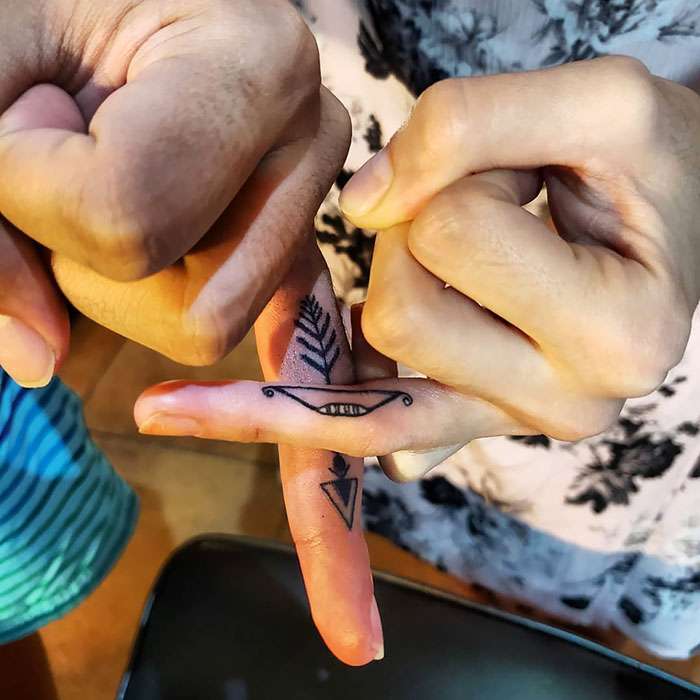 #29 Couple tattoo, the same theme but different placements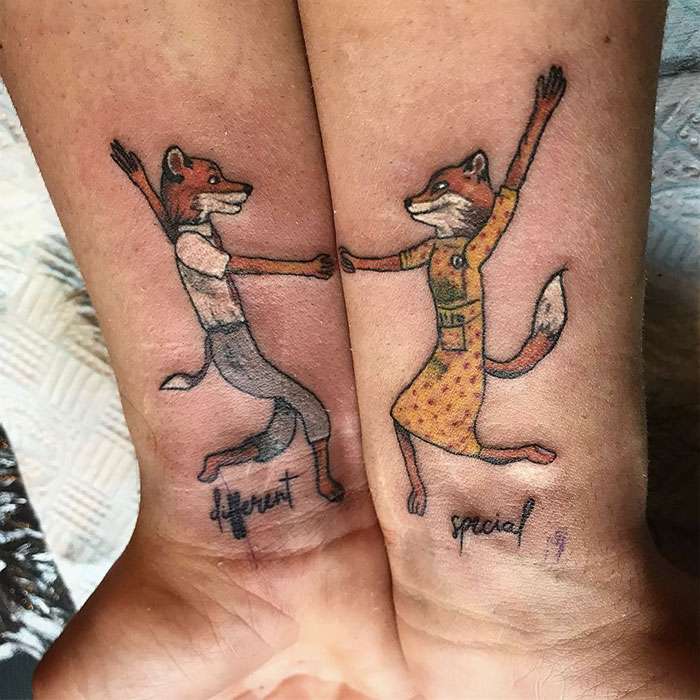 #30 Line-work tattoos