Did you ever see miniature paintings painted inside mint tins? So, this artist Remington Robinson is an artist who creates miniature paintings inside mint tins. Mint tin is only a holder for his art that paints on a small wood piece. In July 2017, he started making watercolor paintings, and after four months, he decided to turn to make miniature oil paintings.
He is not the first one to create paintings inside mint tins. He also got inspired when he saw someone else doing it. So, he thought it was fun and portable. Complete a single miniature painting takes about 30 minutes to 3 hours.
Keep scrolling below to check out his beautiful miniature paintings.
More Info: Website | Instagram | Facebook
#1 Watercolor Flowers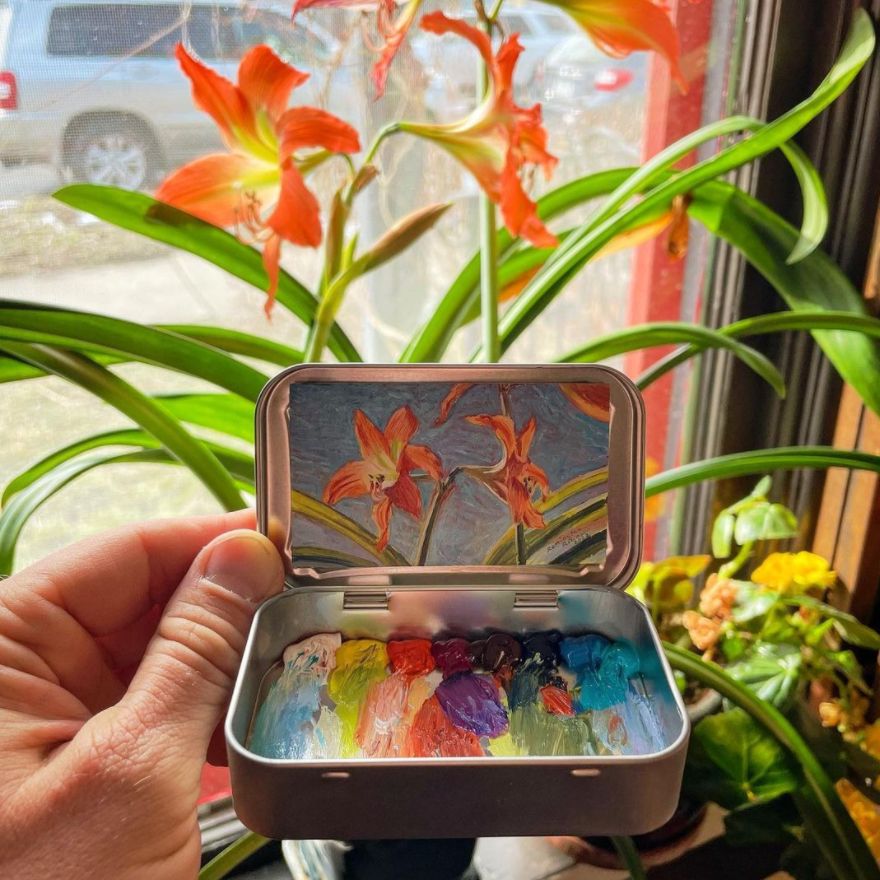 #2 Watercolor Beach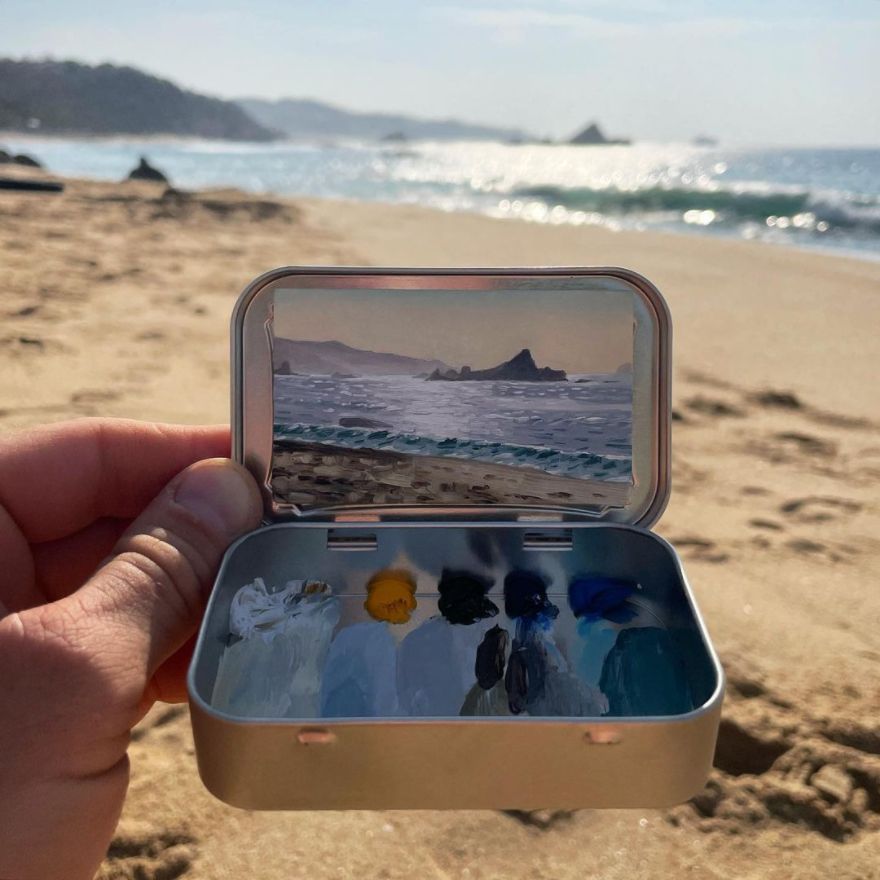 #3 Watercolor Flowers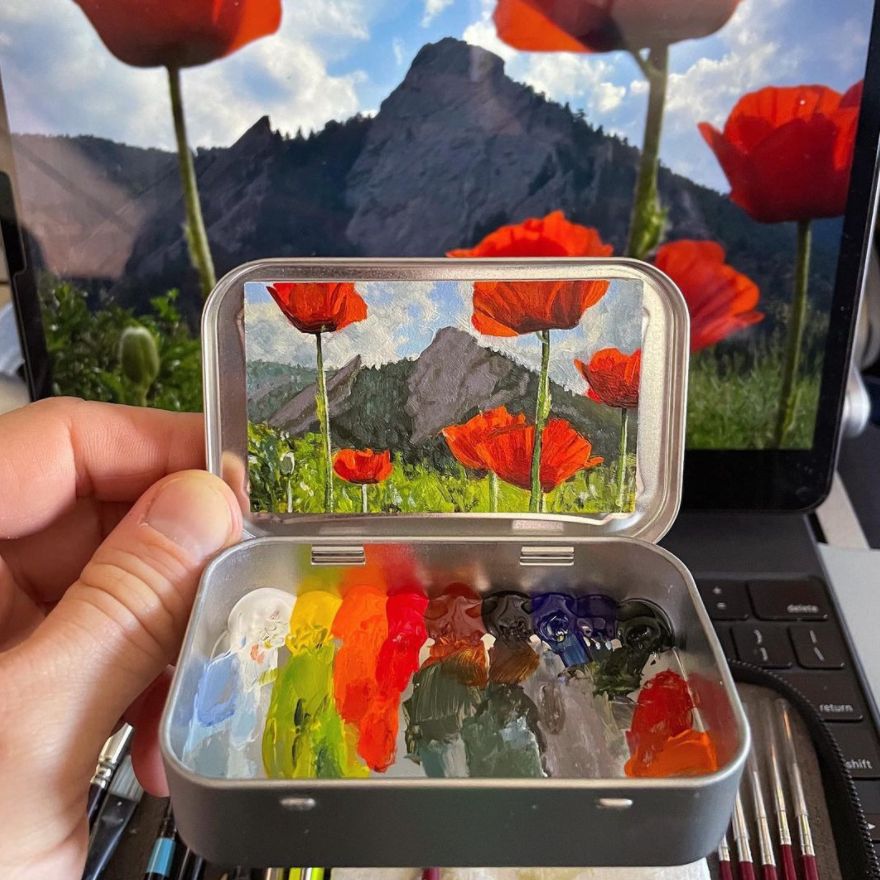 #4 Watercolor Mountains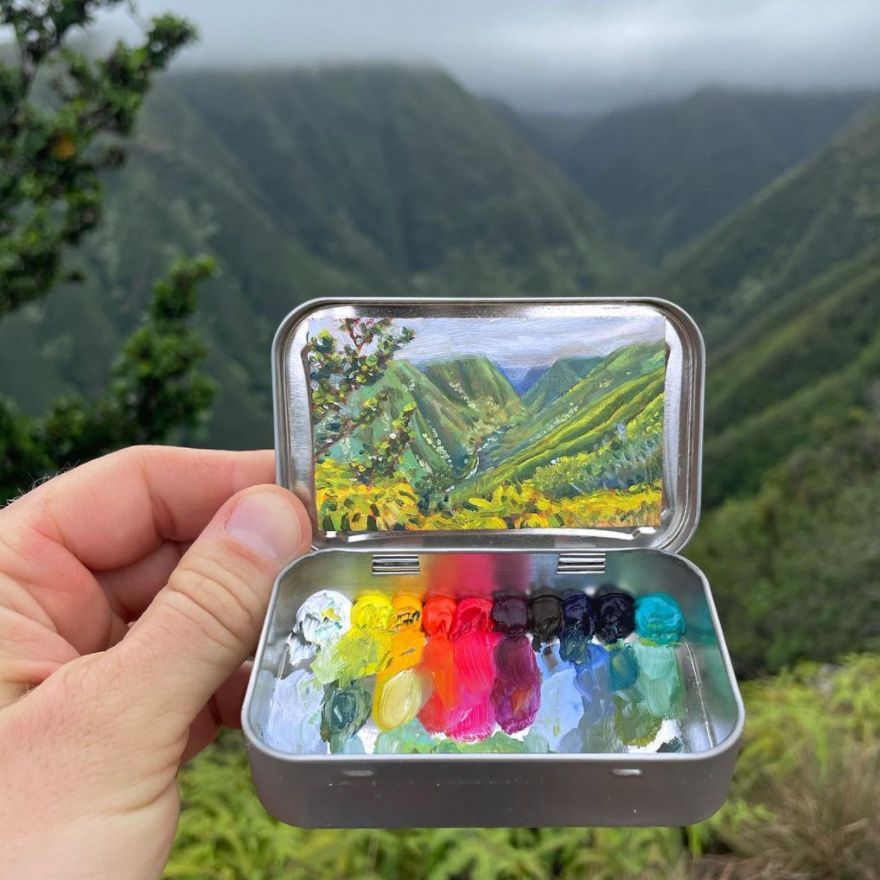 #5 Watercolor Butterfly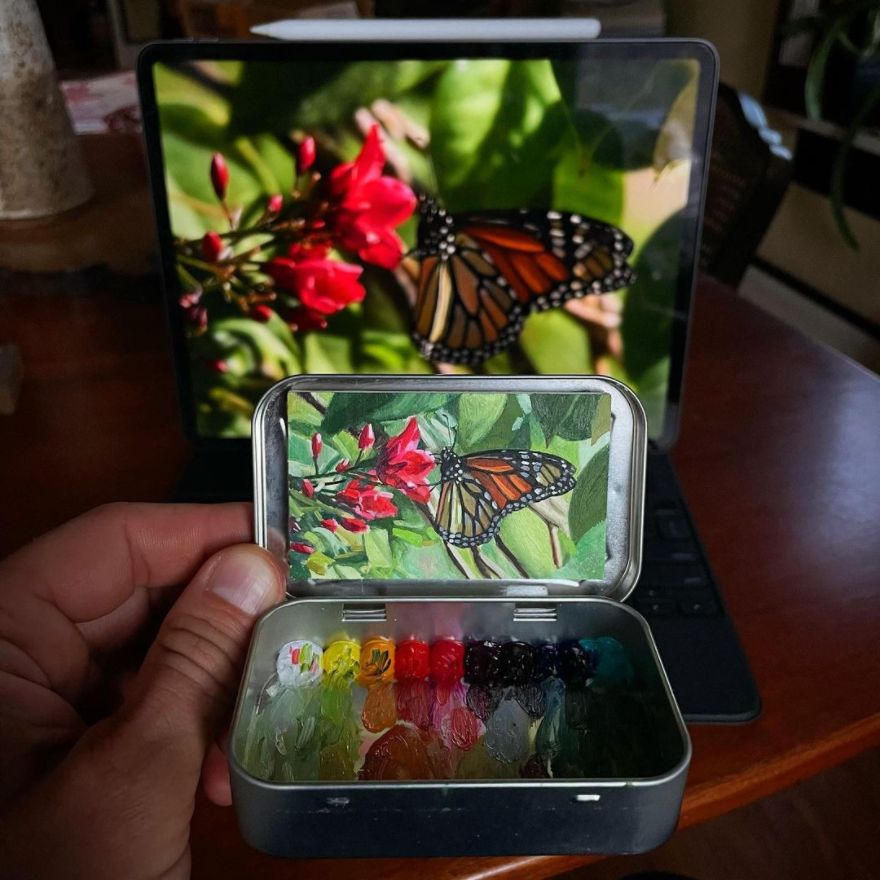 #6 Watercolor Trees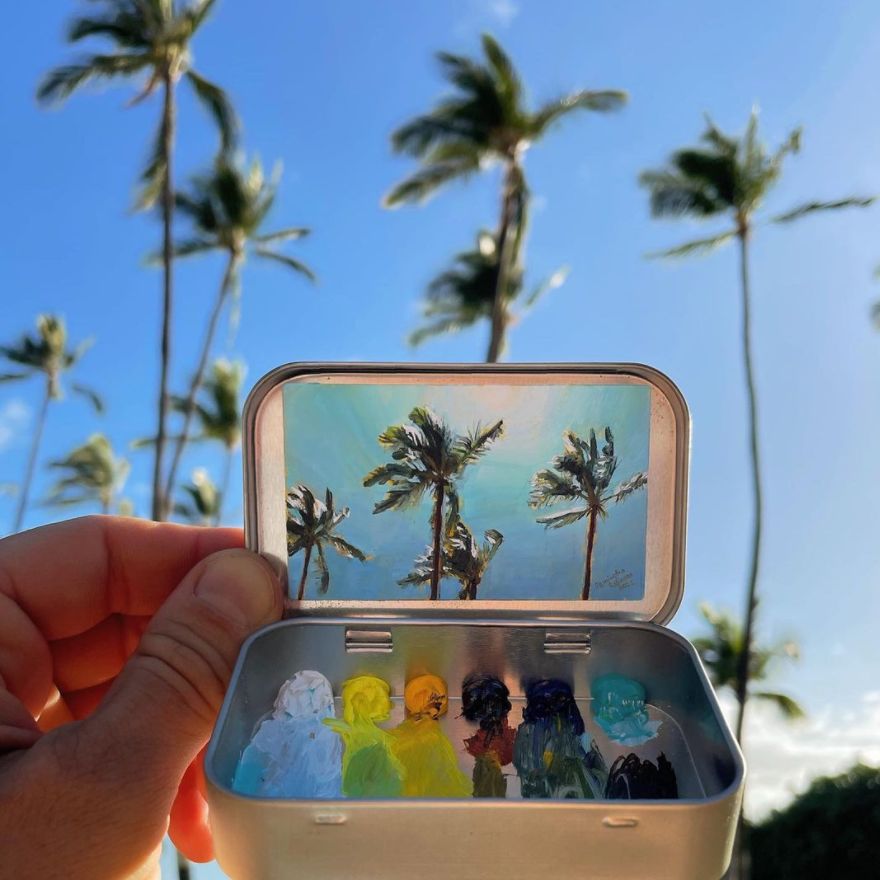 #7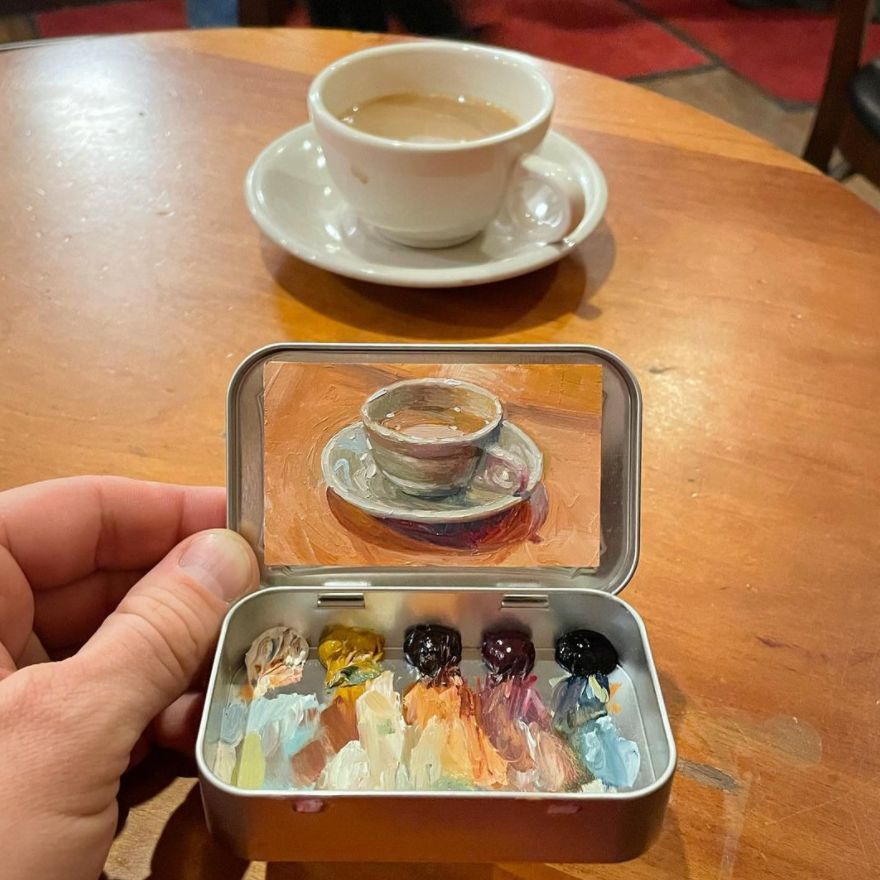 #8 Watercolor Garden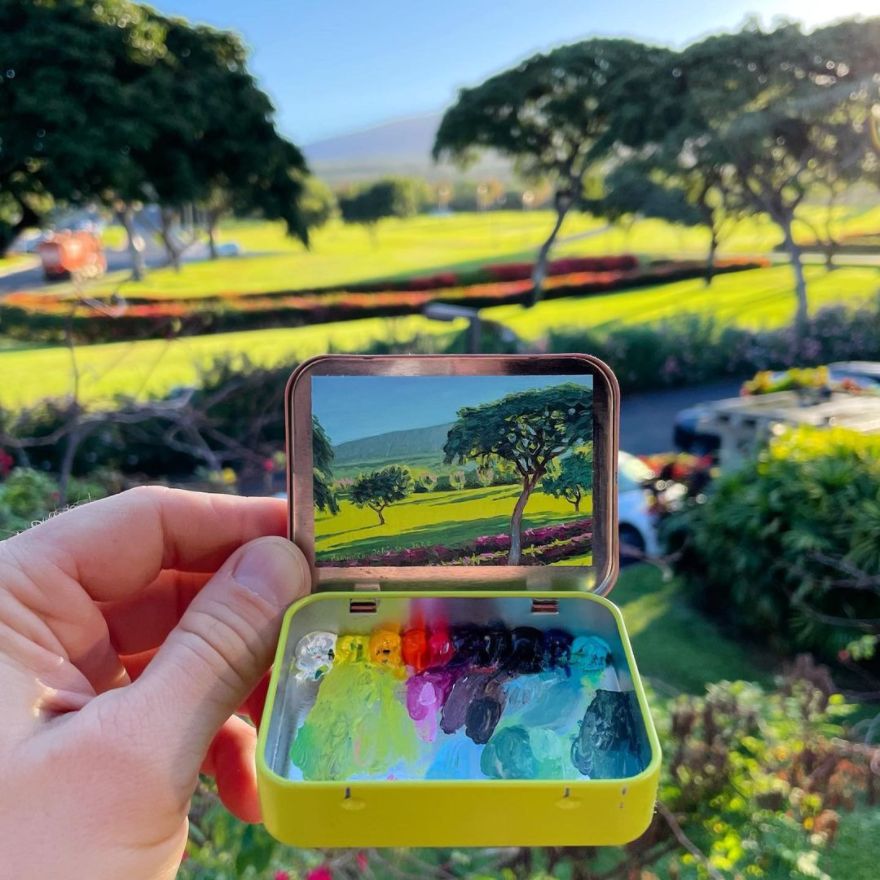 #9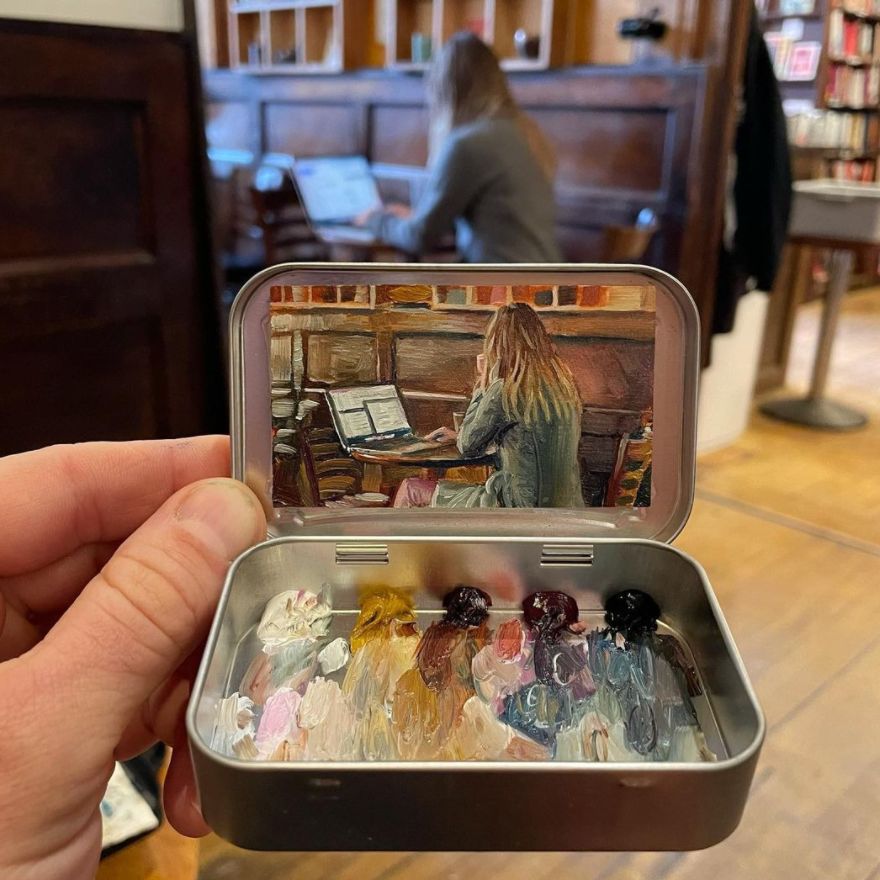 #10 Watercolor Sun Flowers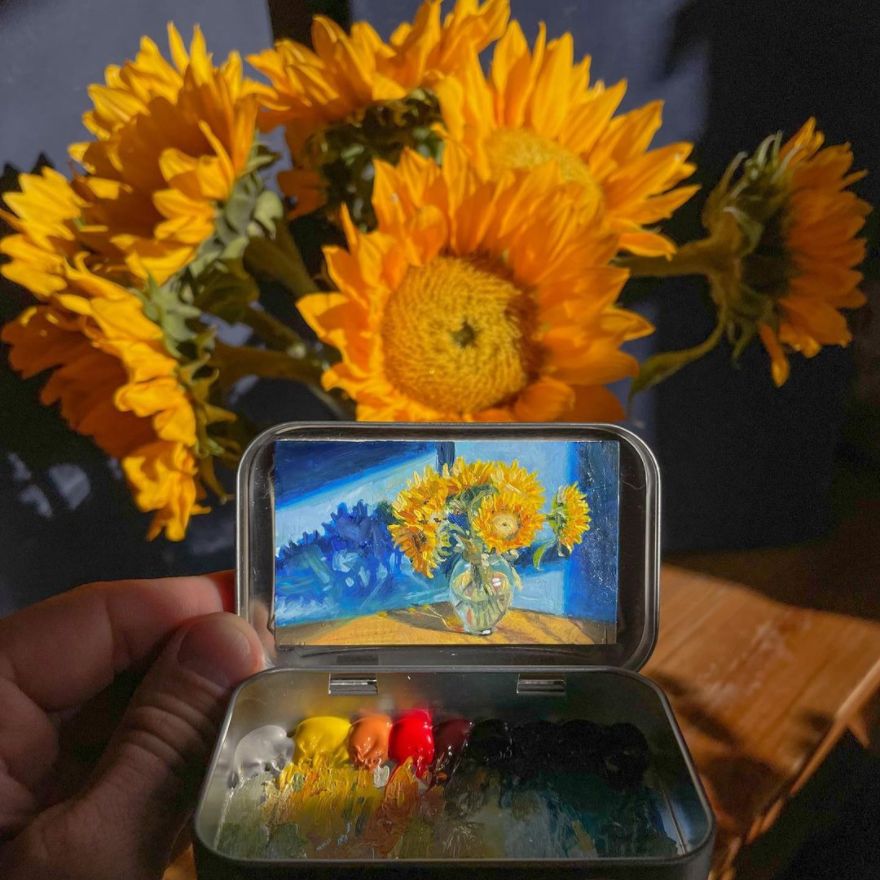 #11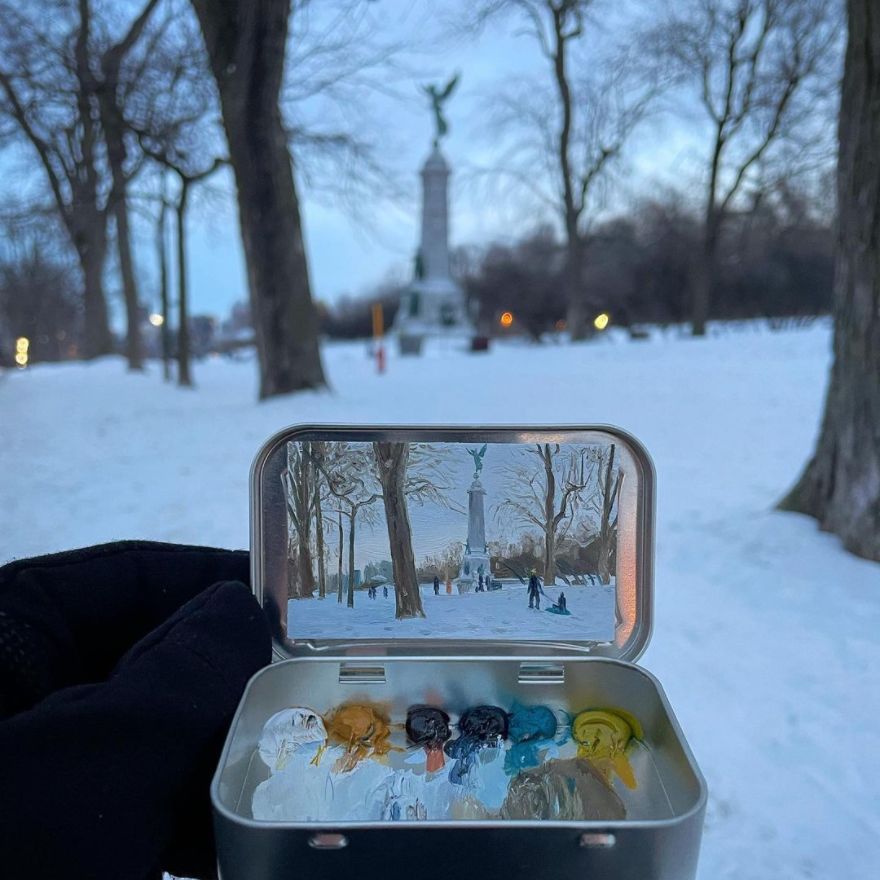 #12 Watercolor City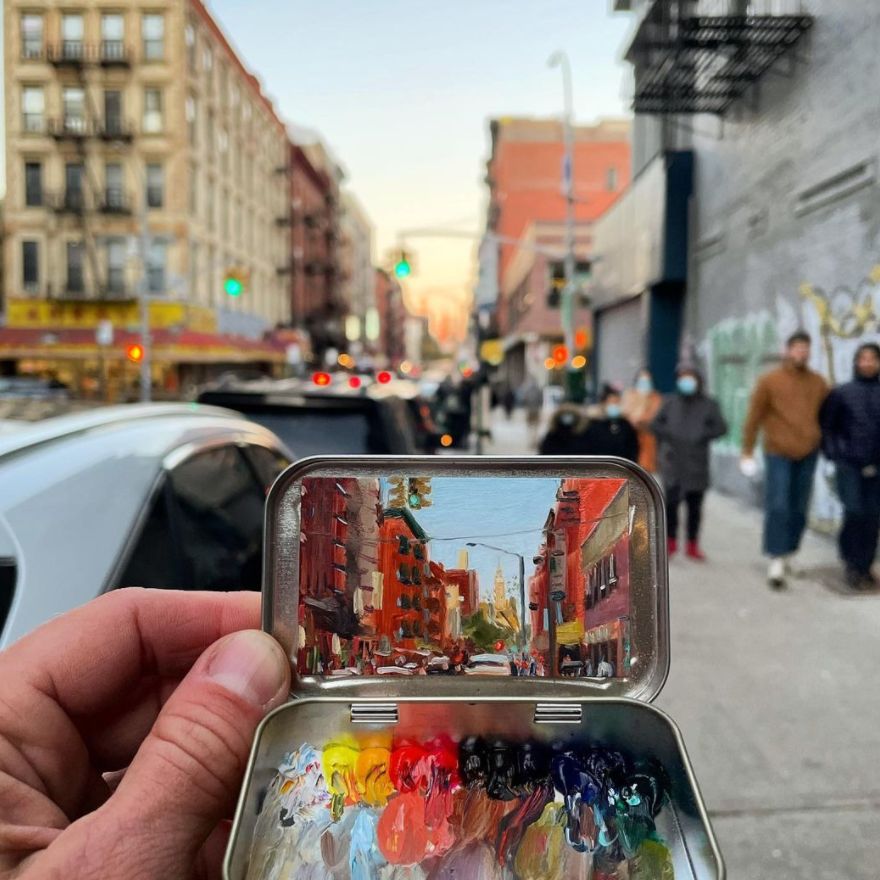 #13 Watercolor Book Shelves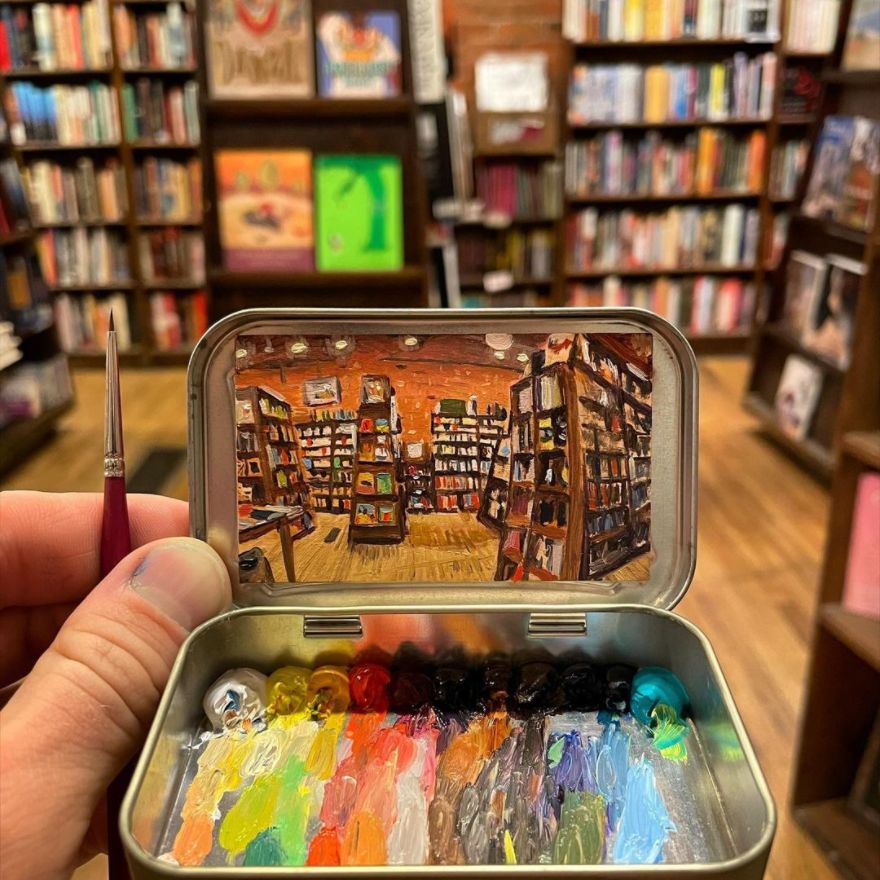 #14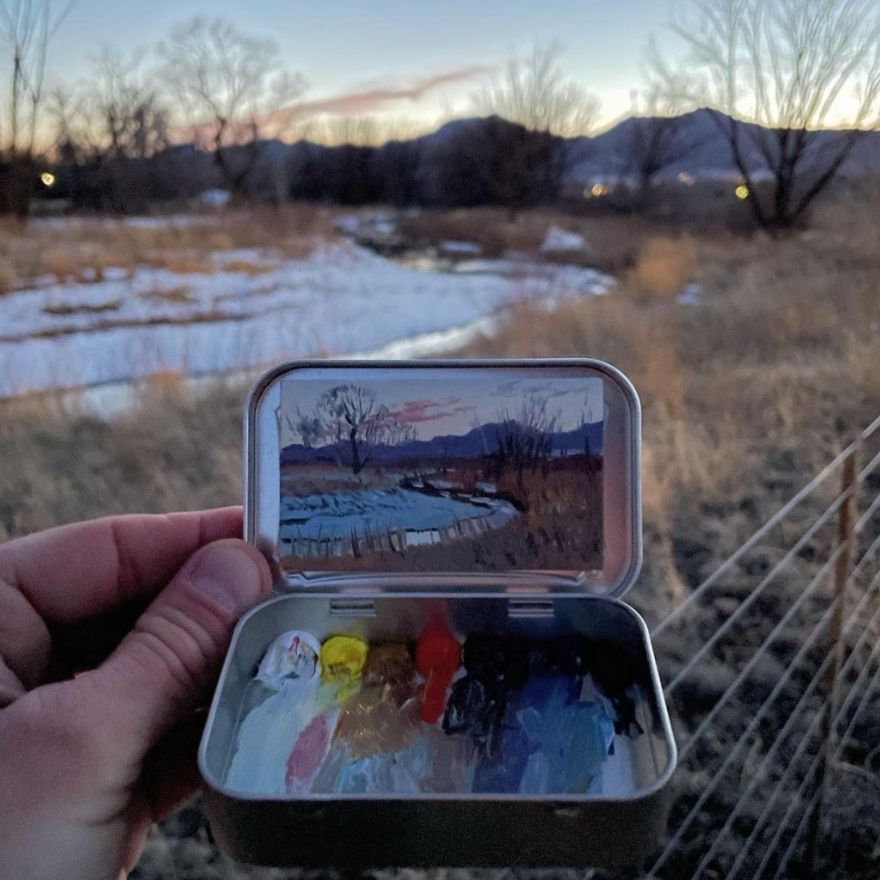 #15