Today, memes are going viral through the internet and social media. These memes present numerous people all around the world. Humans and animals were featuring those memes, real-life animals, and people with their very real lives. This is a simple and fairly obvious fact. But honestly, people rarely think about using these memes in their daily life.
What are the real names of these world-famous meme heroes? How did their photos go viral? Was it intentional? And most significantly, what do these meme legends look like now? If someday we can see them, will we still recognize them? So, let's check them out. Make sure to vote for your favorite meme star.
#1 Sam Griner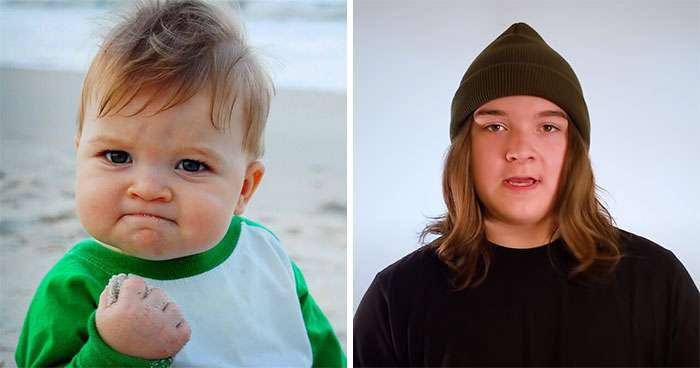 The story of this meme is that Laney Gringer posted a photo of her son Sam on Flicker. In the picture, Sam is trying to eat sand. The image first became viral as a meme captioned "I Hate Sandcastles," suggesting that the boy had just smashed another boy's sandcastle. However, his mother, Laney, felt she made her son look like a bully because of the context of the meme. But this meme "Success kid" was created, and she embraced it. After that, the meme is contained everywhere. In ads, Xbox screen savers, T-shirts.
#2 Tardar Sauce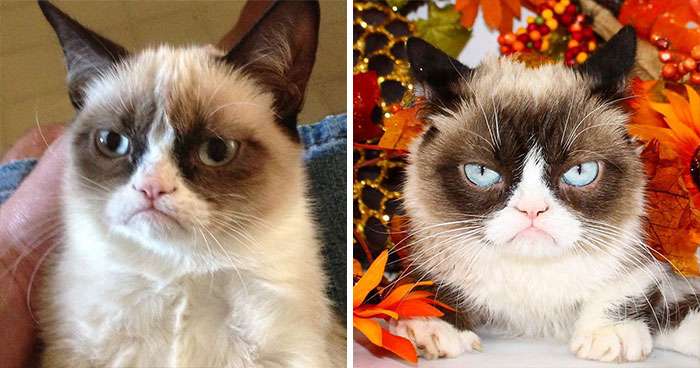 This cat Tardar Sauce, first became famous when some of her photos were posted on Reddit in 2012. Tardar got famous because of his grumpy appearance. Tardar also has an official Instagram account, and she has over 2.5 million followers. But sadly, the cat passed away at age 7 in 2019
#3 Kabosu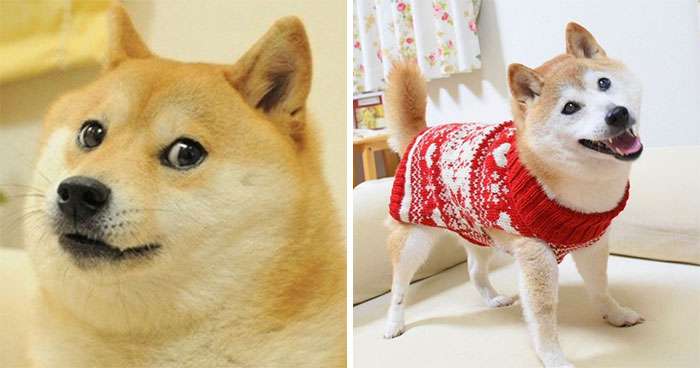 Kabosu is a rescue adopted Shiba Inu dog. This meme became famous after her owner posted a photo in her blog. Kabosu sits on a couch while raising eyebrows and glaring sideways at the camera in that picture she posted. Kabosu also has an Instagram account, and she is 15 years old now.
#4 Zoe Roth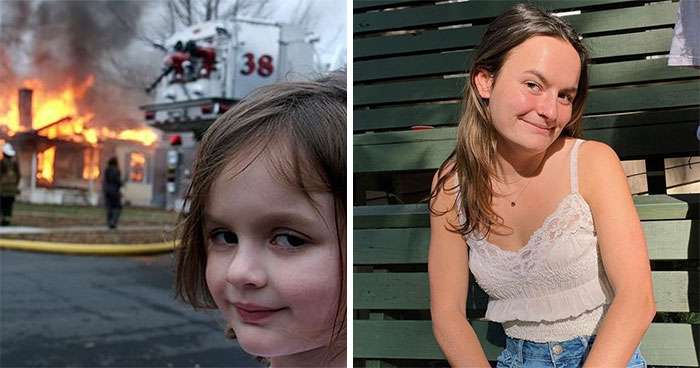 In 2004 Zoe's father Dave captured her observing firefighters who are controlling a fire in a building two blocks away from her home. in 2007, a magazine hosted a photography competition, and dave submitted this photo and won it. After that, the picture was published in that magazine. Since then, her photo has been edited onto images of many popular events
#5 Chloe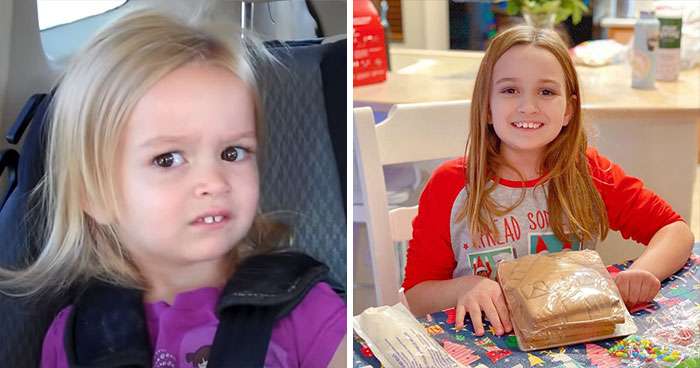 #6 Drew Scanlon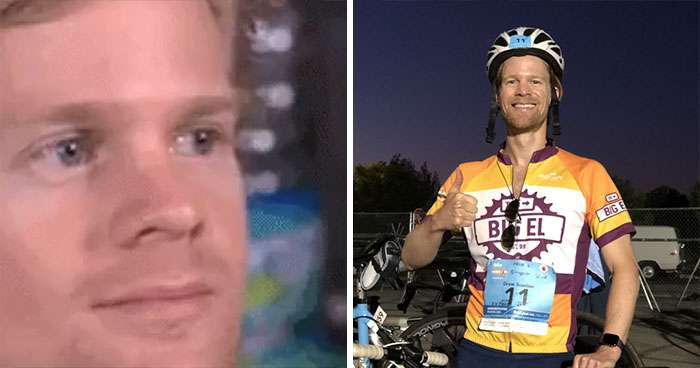 #7 András Arató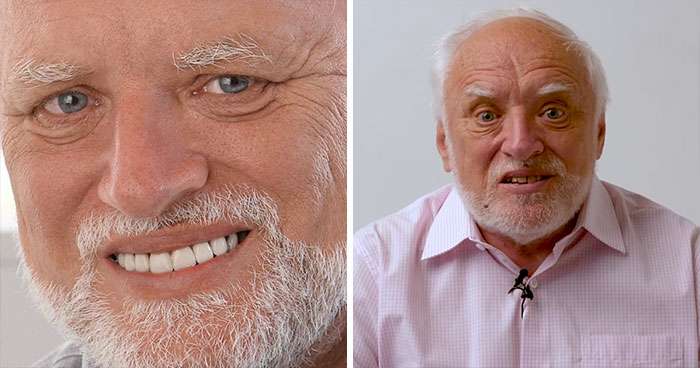 #8 Kayode Ewumi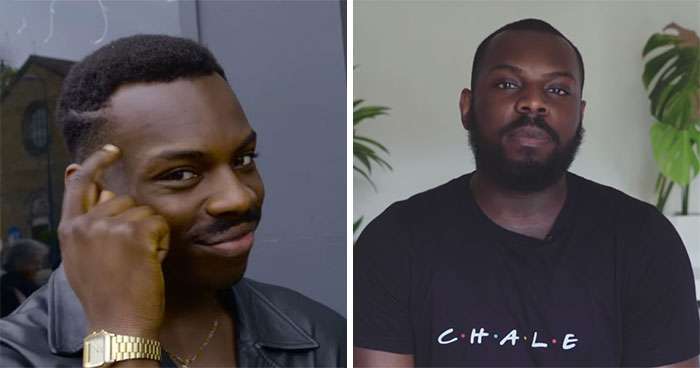 #9 Kyle Craven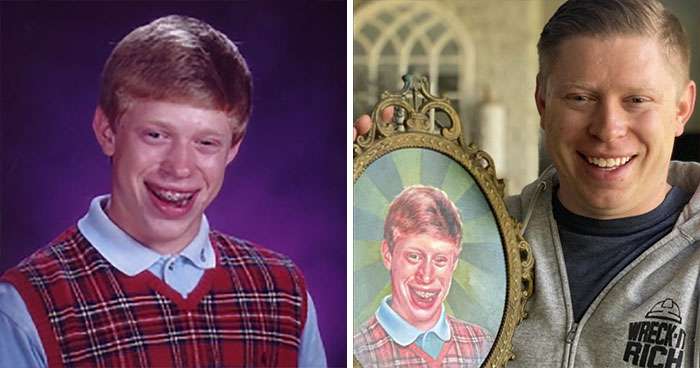 #10 Zeddie Smith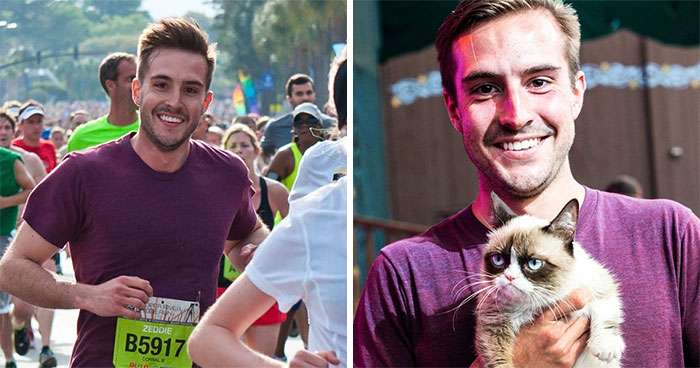 #11 Nick Young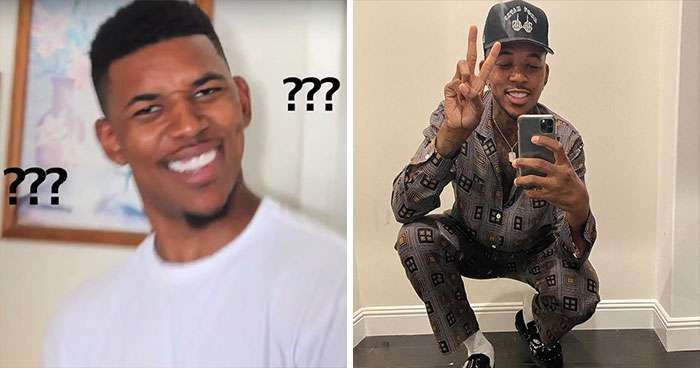 #12 Michael McGee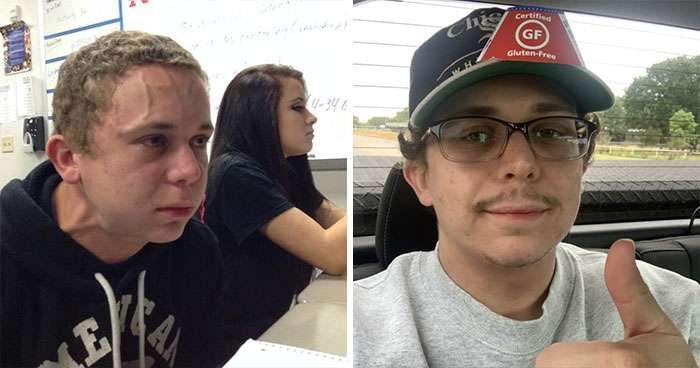 #13 Silvia Bottini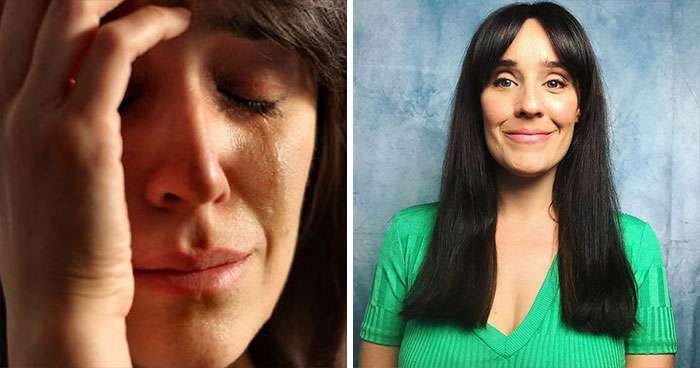 #14 Mia Talerico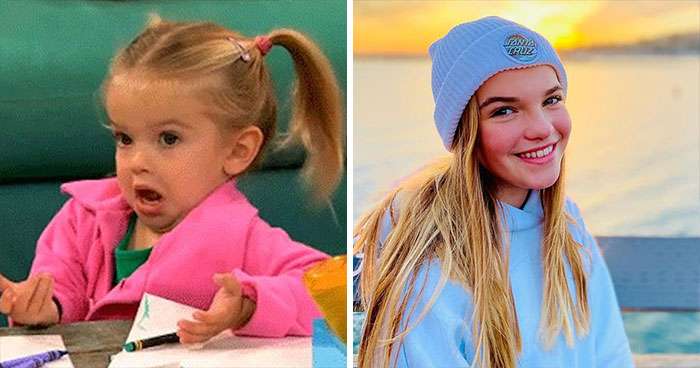 #15 Laina Morris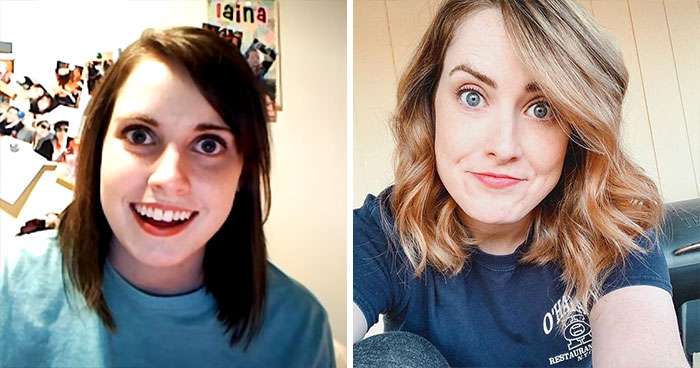 #16 Giorgio Tsoukalos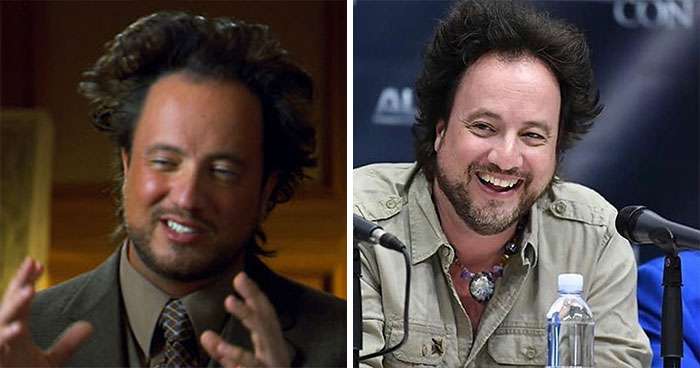 #17 Jordan Peele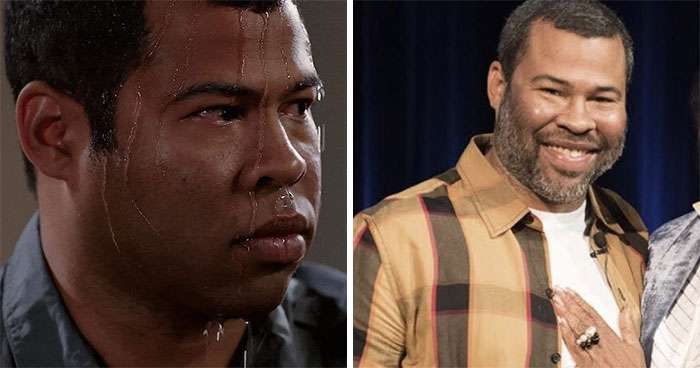 #18 Maggie Goldenberger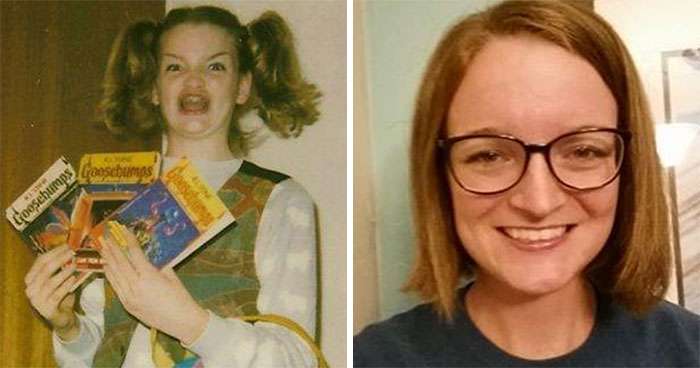 #19 Blake Boston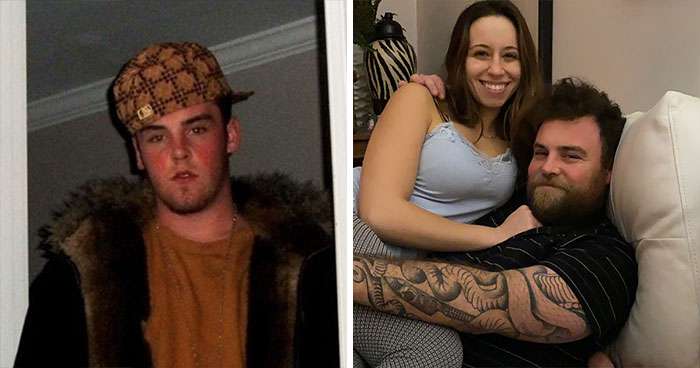 #20 Igor Nazarov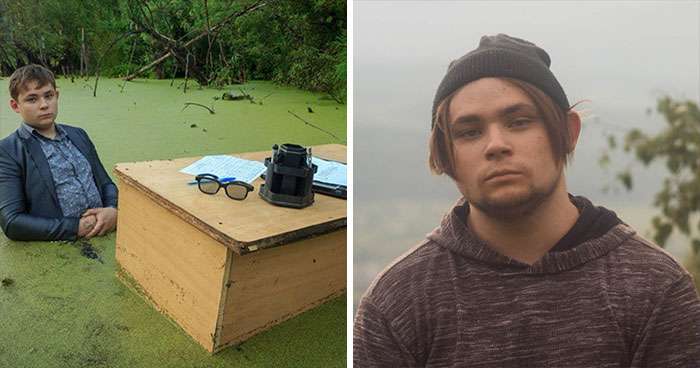 #21 Vladimir Brest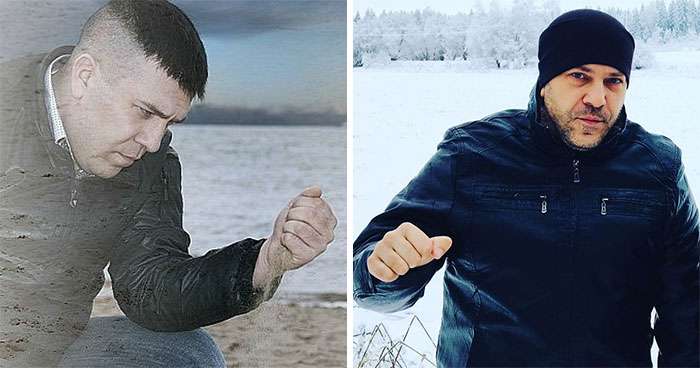 #22 Dustin Mattson